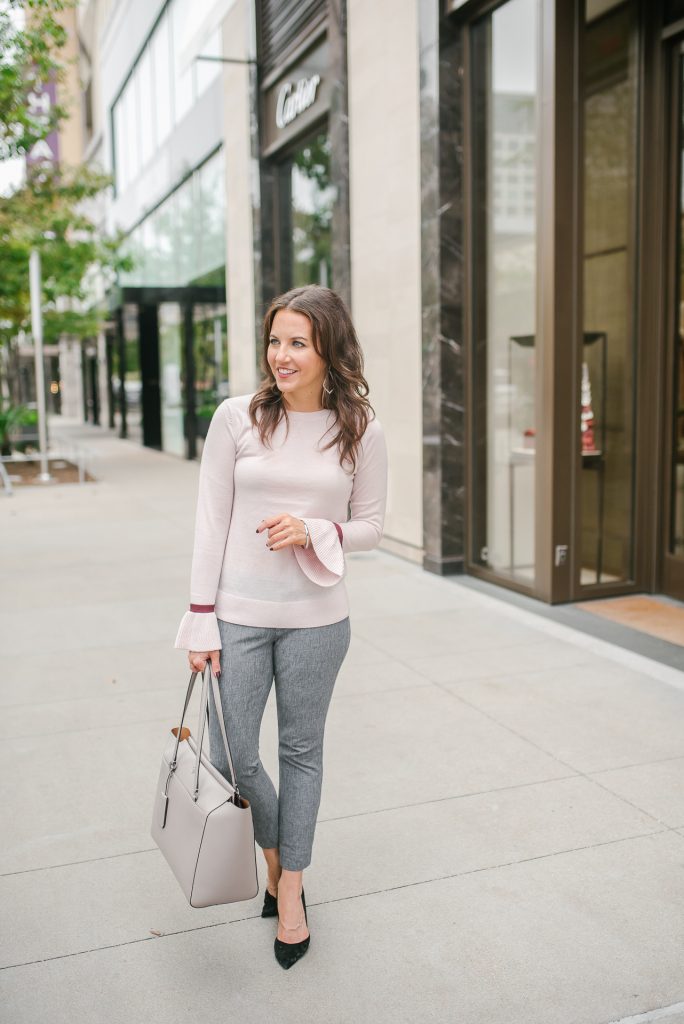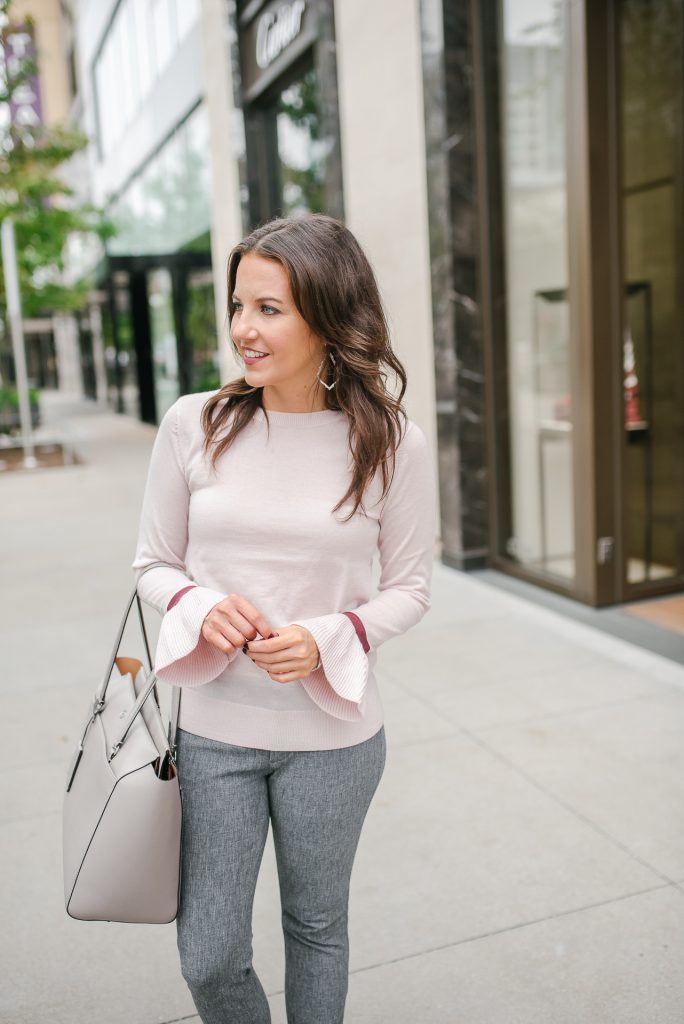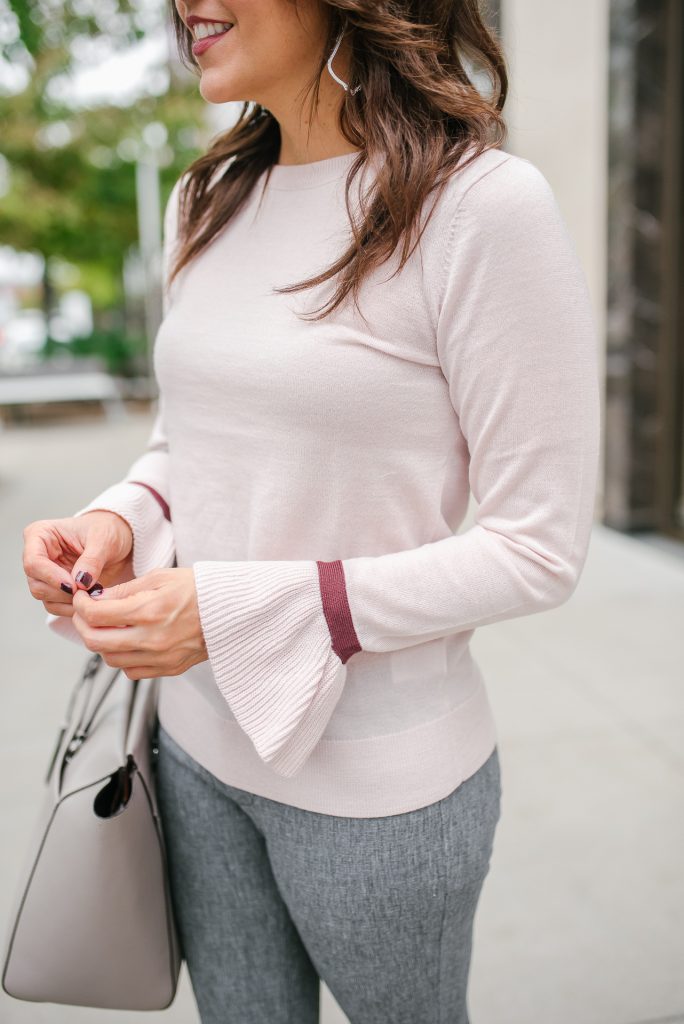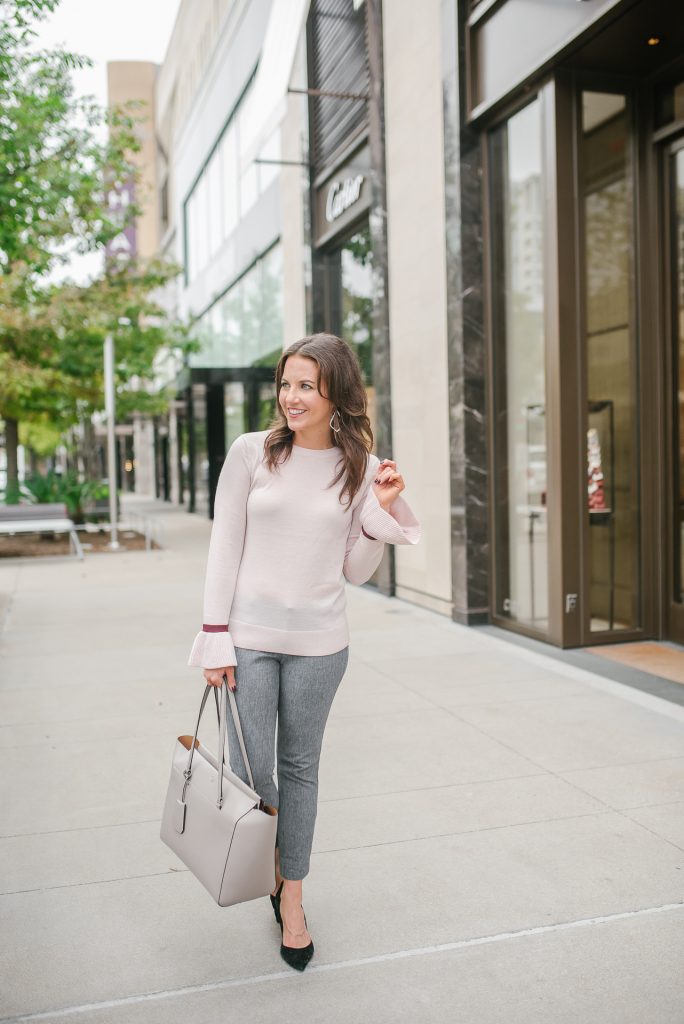 Happy Friday!!  Ending the week with a little work outfit inspiration for you.  I love cozy chunky knit sweaters, but with our winter weather usually on the warmer side most days I tend to gravitate to lightweight sweaters.  Also, you know I like to find sweaters that will work with both an office and casual outfit. This blush pink sweater fit the bill perfectly.
The ruffle sleeve details paired with the blush pink color adds such a pretty femininity to this sweater.  The burgundy ribbon  just adds to this feel.  It's a beautiful sweater to wear to work with slacks or tucked into a pencil skirt.  I opted for gray pants because I LOVE gray and pink together.  You could also wear black or play up the secondary color and go with burgundy skirt or pants.
For a more casual look, toss on a pair of gray or white jeans.  White jeans and a taupe boot would be perfect for a casual night out.   I paired this with silver jewelry and decided to skip the necklace.  If I paired this with jeans, I think it would perfect with a long rose gold necklace.
I'm officially kicking off holiday season this weekend with my first holiday party of the season.   I'm heading to the mall today to pick up the last of my gifts, and then it's off to gift wrap.  I always take a a few days off work in December for holiday shopping. I find it so much easier to do during the weekdays with less crowds. Stay tuned next week for a post all about my easy and beautiful way to wrap Christmas presents.  Also, did you catch yesterday's Holiday Home Tour??  You can check it out HERE for a little Christmas decorating inspo plus a few of my tips for decorating a small space.
Ya'll have a fabulous weekend, and thank you so much for taking some time to stop by this week!
Photography By: Banavenue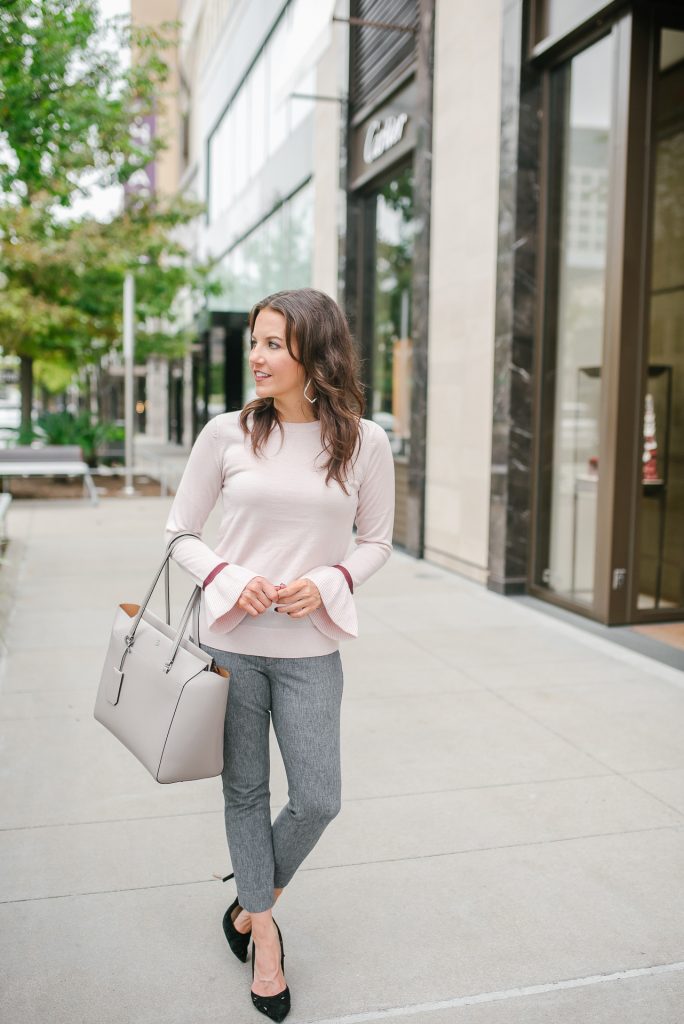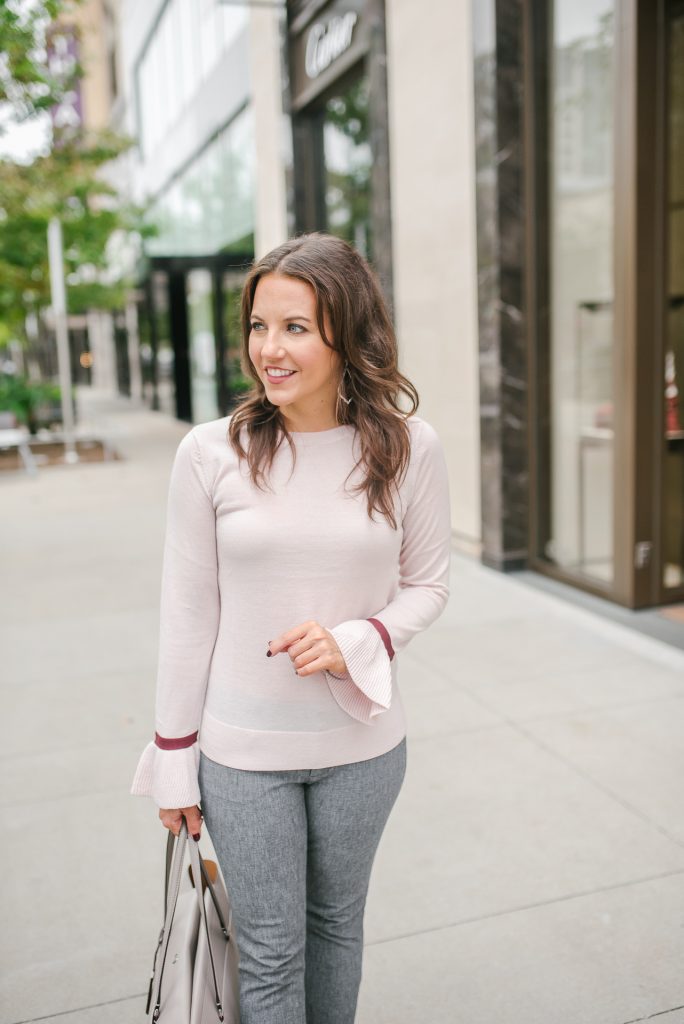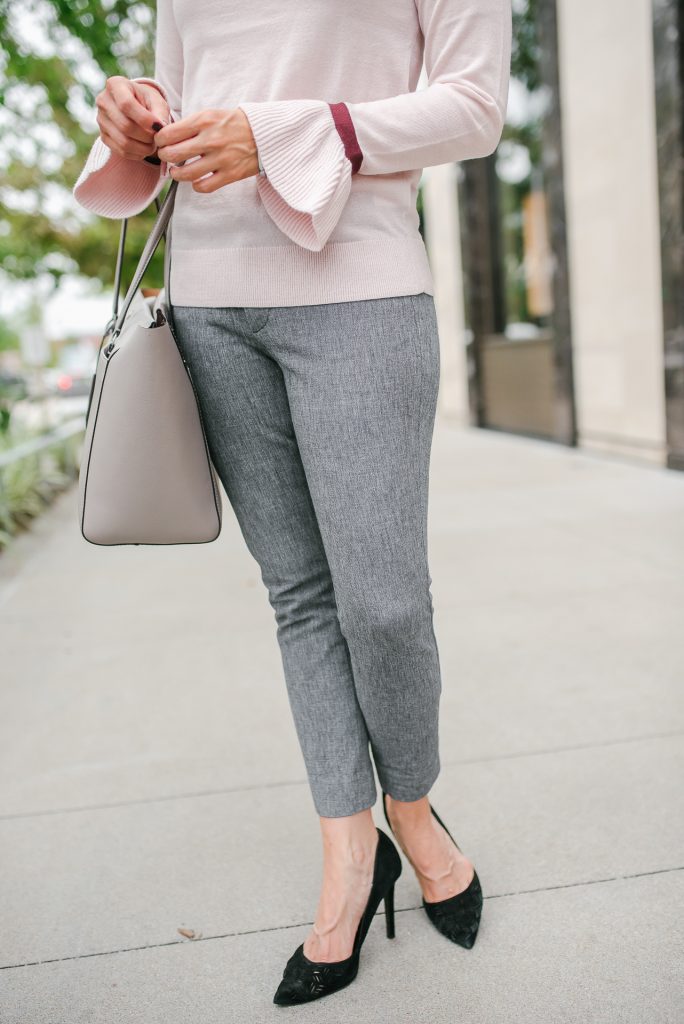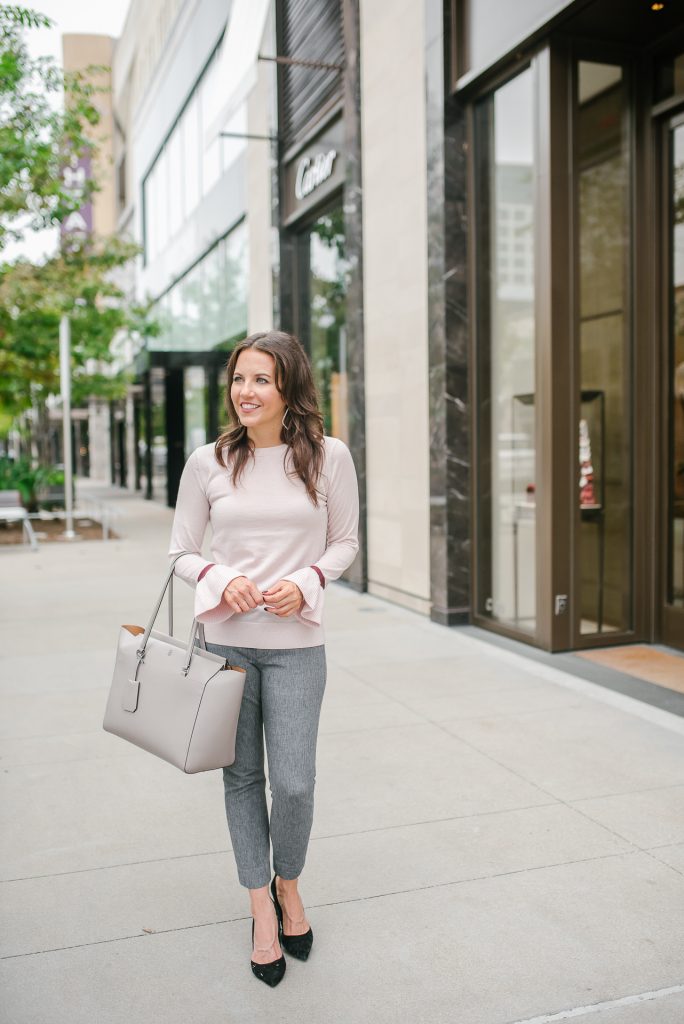 SHOP THE LOOK
Love this post? You may also love: