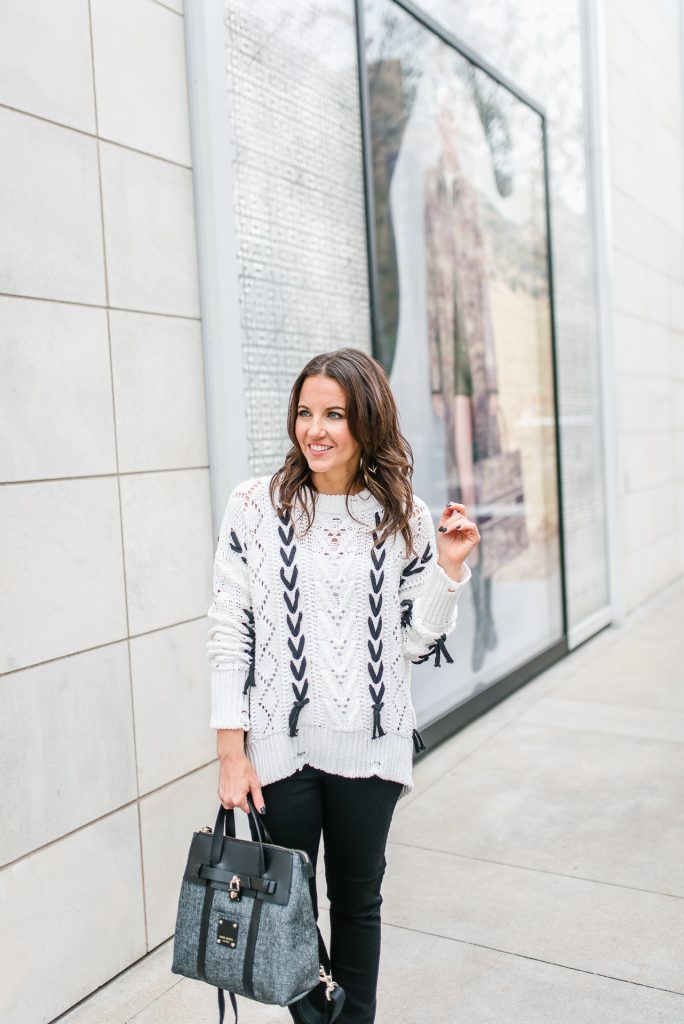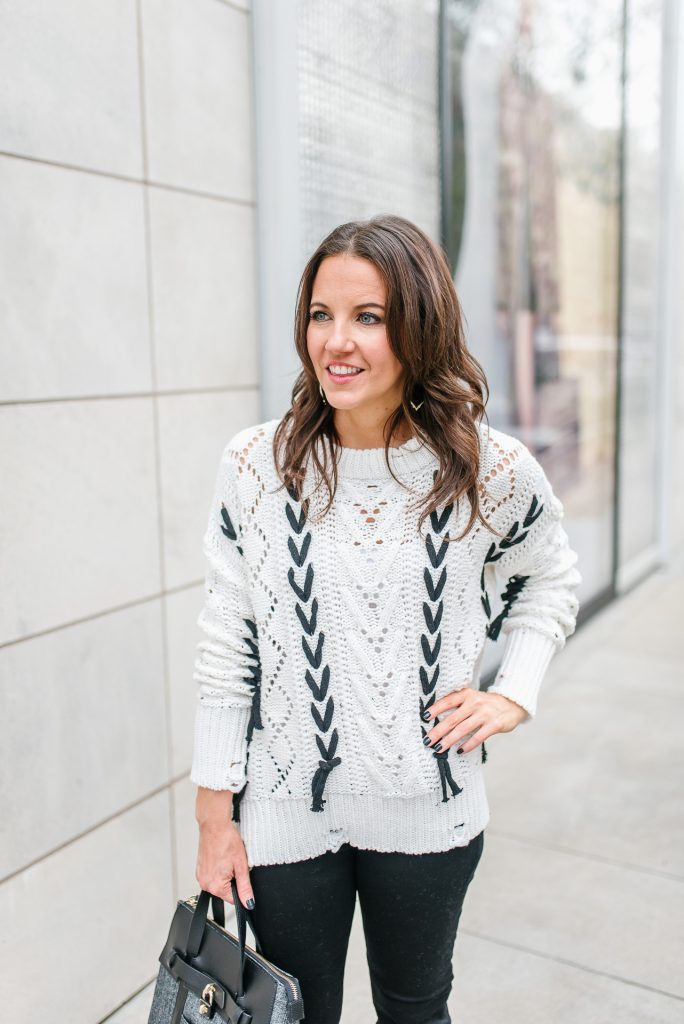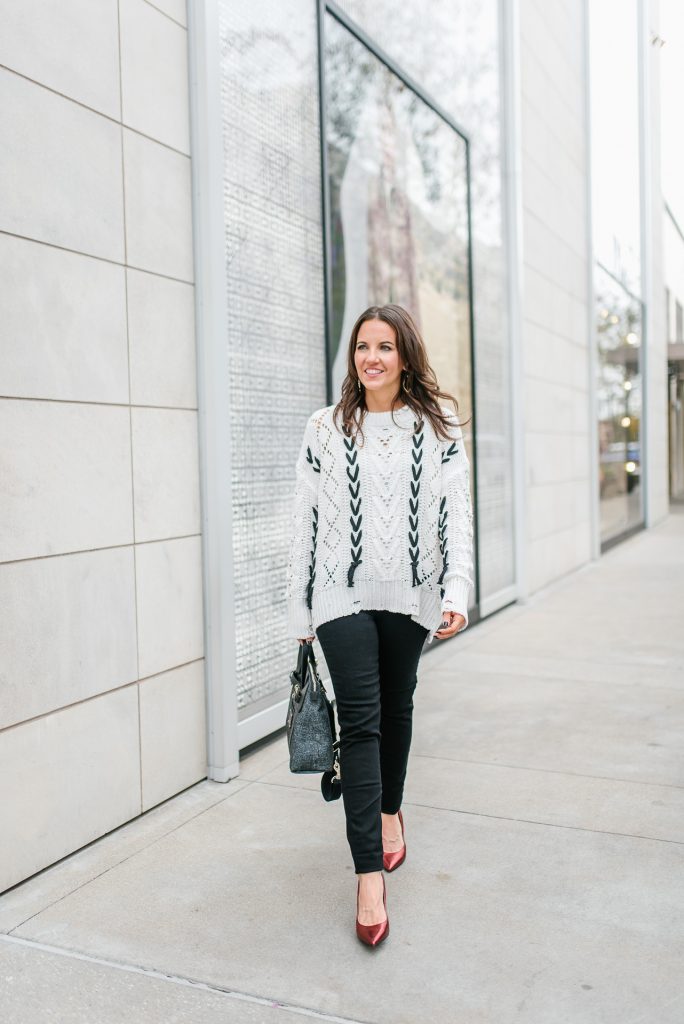 Hello Loves!  It's been the busiest work week! I feel like I blinked and it was Friday which I am not complaining about at all!  It's my favorite part of being busy at work, time flies by and then hello weekend!
Do you have anything fun planned for your first weekend of 2019?
Not all my plans are quite set yet, but I do know that I will be wearing all the warm and cozy things!  This white open knit sweater is just perfect for warm and cozy!  I love the lace tie details and the black and white contrast.  It is an open knit, so you need a cami underneath.  I went with a small for a longer fit so I can also pair this sweater with leggings.  My girlfriends and I occasionally opt for a brunch or wine hour at someones house during winter.  Us Texas girls don't like to get out much when it's cold, ha! 🙂  I like comfy chic outfits with leggings for these events.
Also, ya'll my red metallic heels are currently on sale for 40% off!  Most sizes only had 1 or 2 left too.  I hope ya'll have a fabulous weekend and thanks for starting off your year with me!
Photography by: Banavenue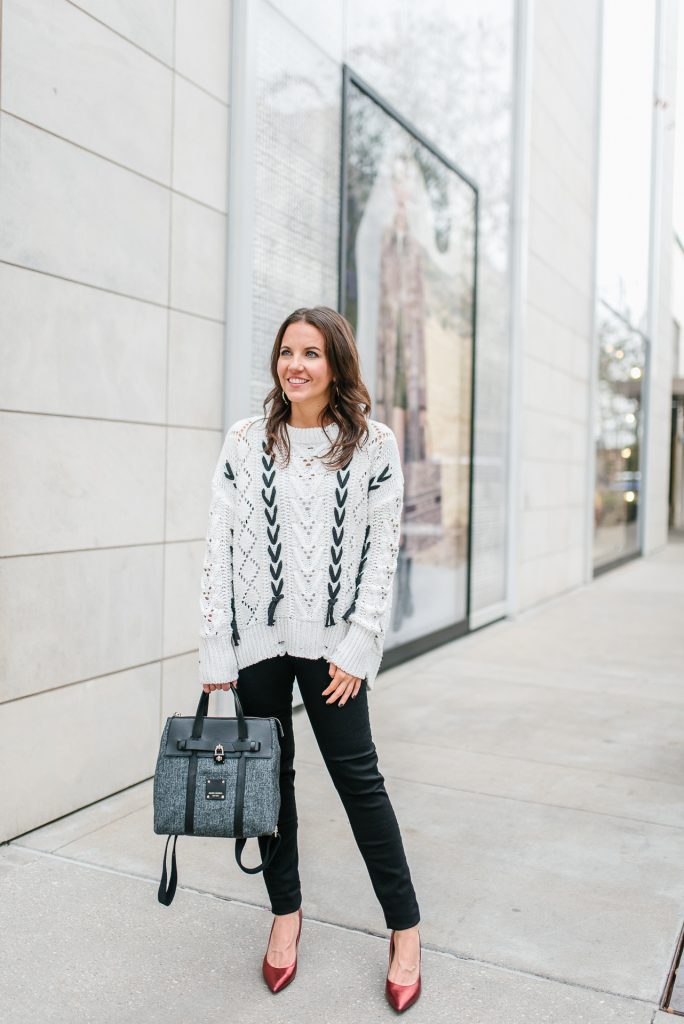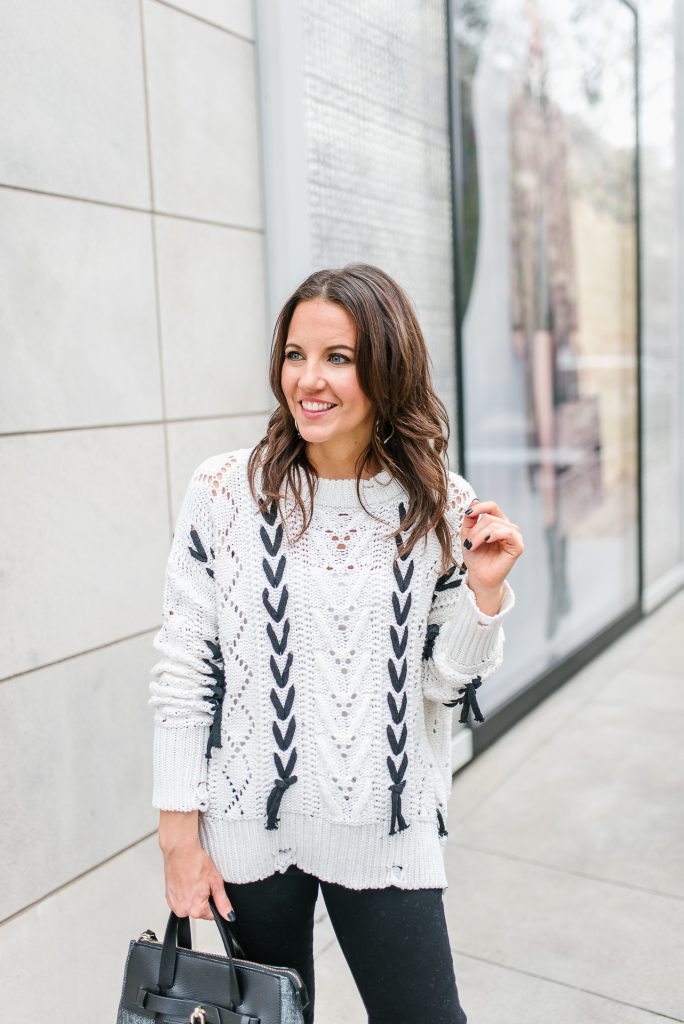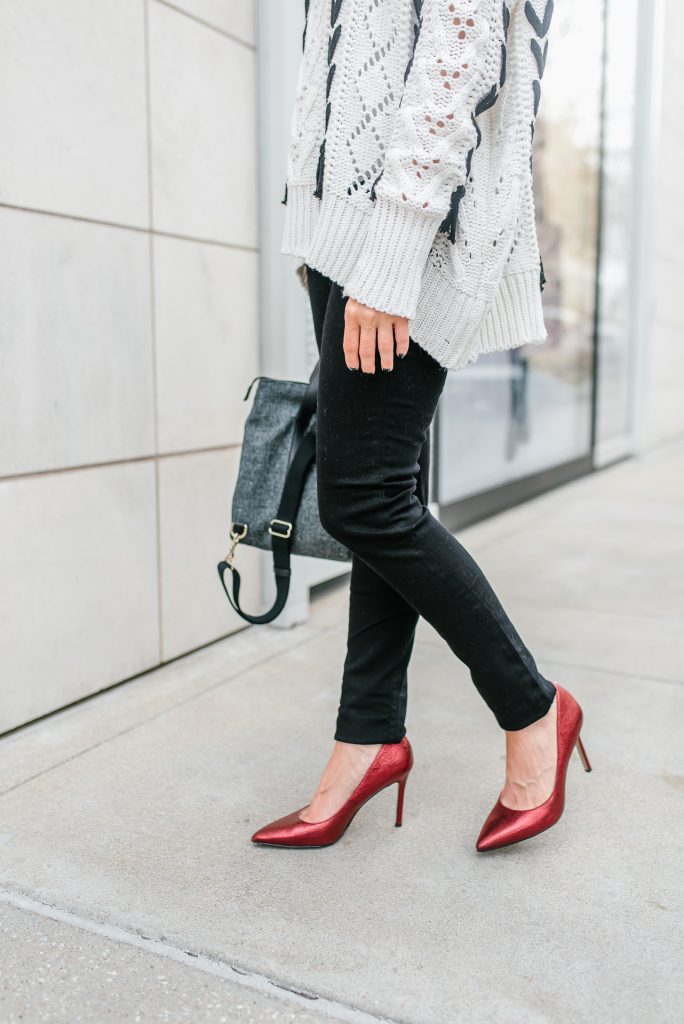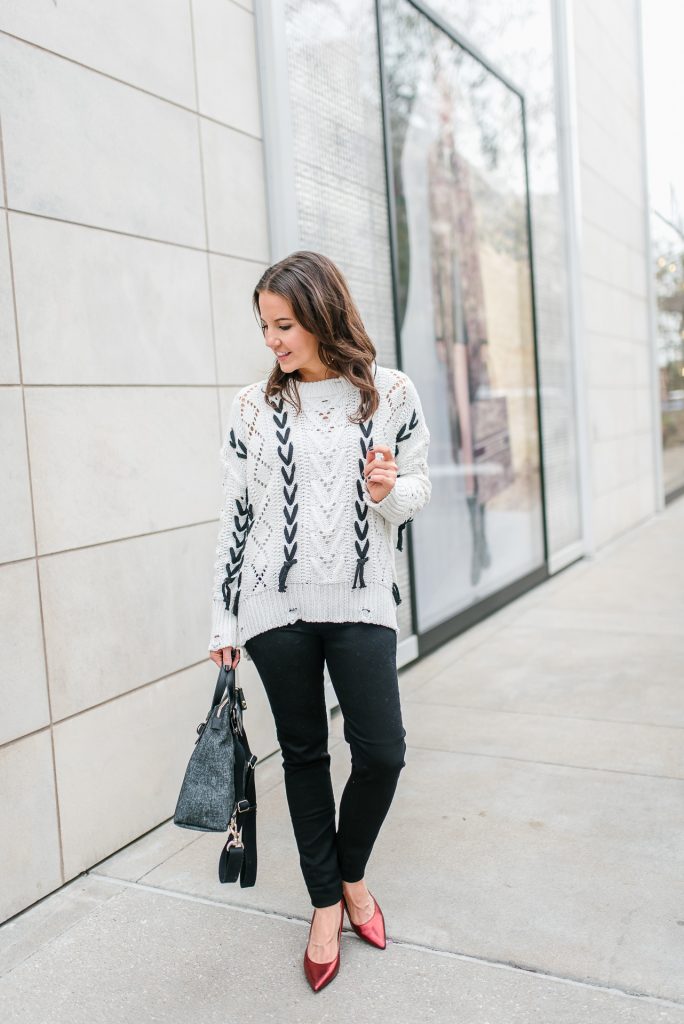 SHOP THE LOOK