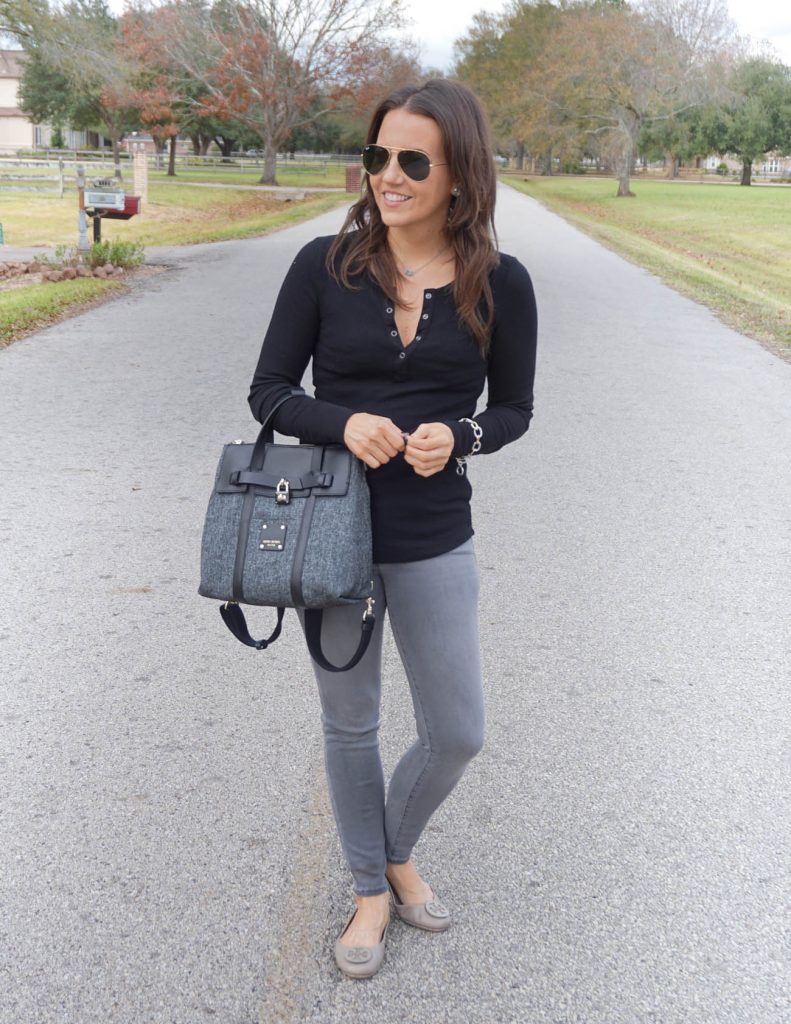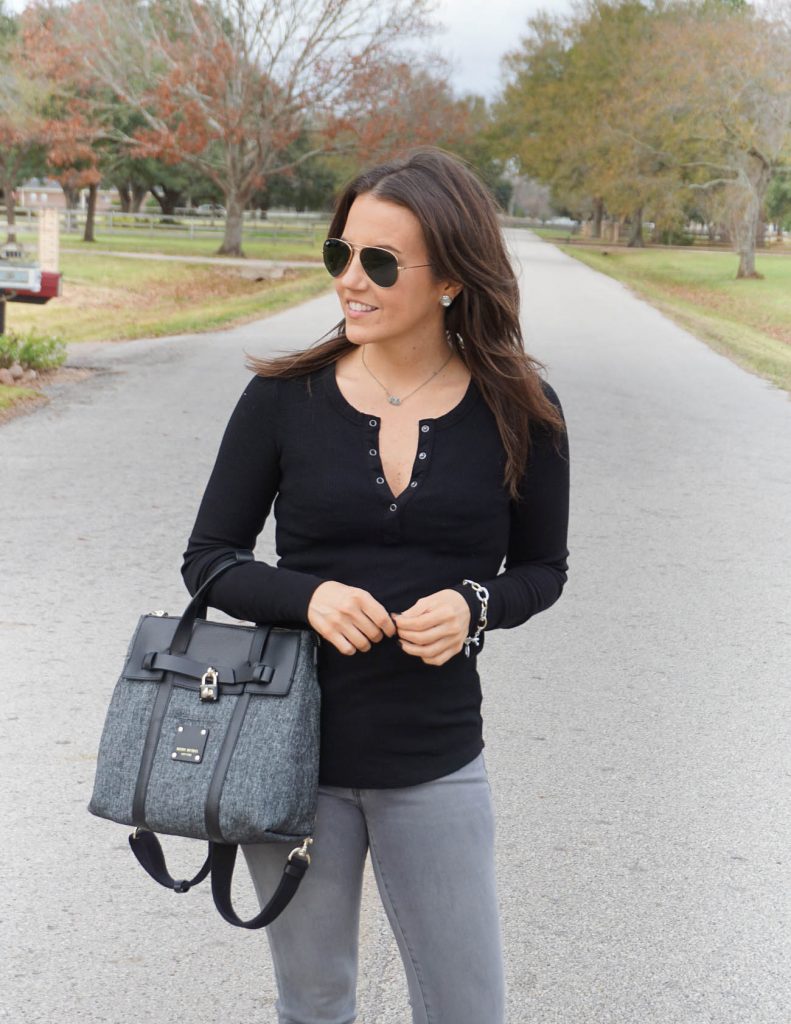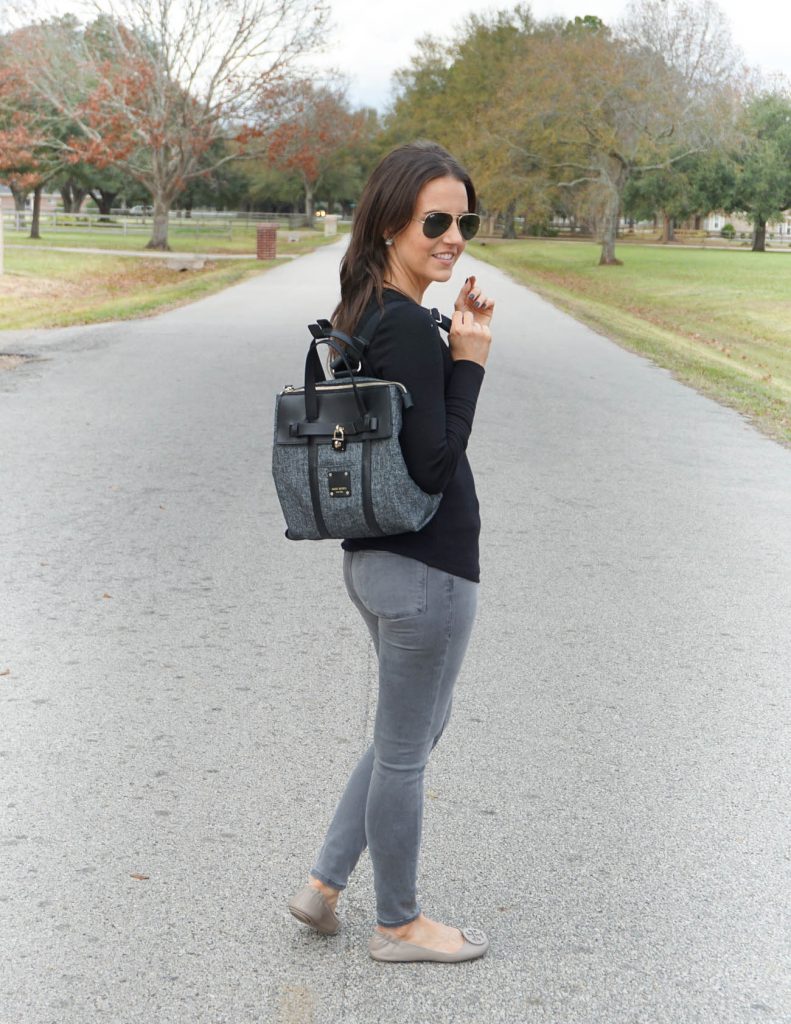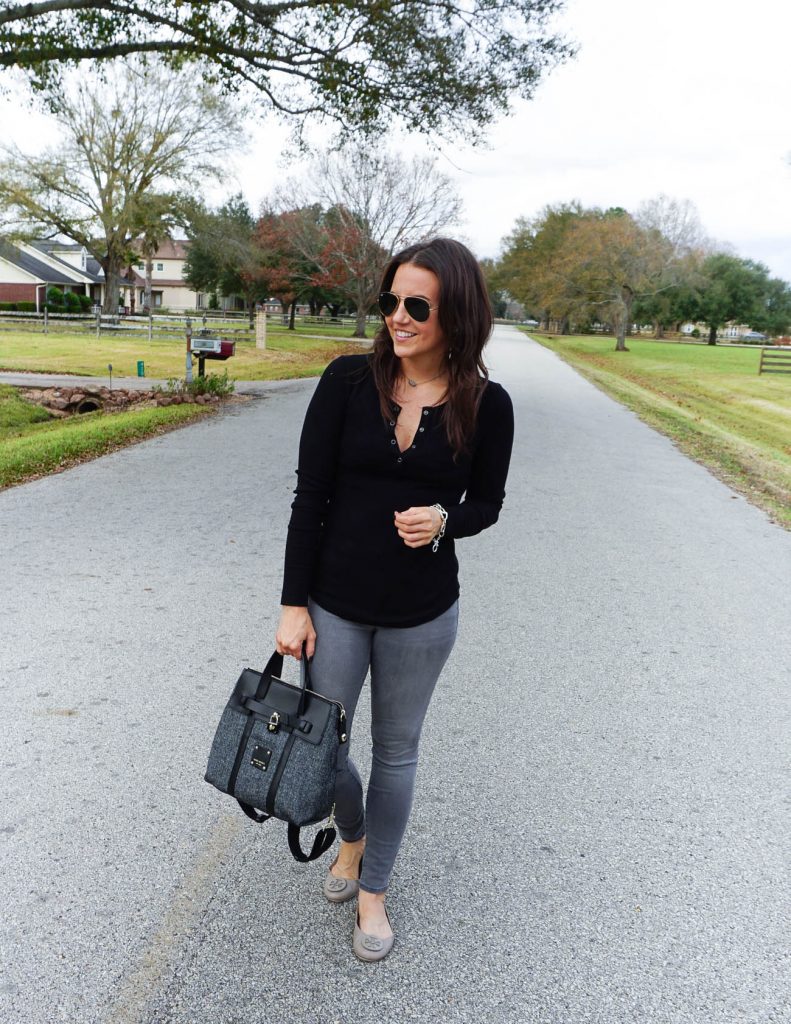 Happy Friday!! Anyone else have a 3-day weekend?  I have a jam packed weekend, so I'm really excited to have Monday off to re-cooperate and work on blog things.  It is suppose to go below freezing this weekend here in Houston for a couple days, so I will be pulling out all my winter things to stay warm!
Since we are right in the middle of the winter season, I wanted to share a few of my casual winter basics.  I have always been a proponent of keeping  a stock of basics in your closet for each season.  Items you can mix and match into other outfits.  This year, I plan to share more of my basics for each season with you.  Also, keep in mind my winter is typically in the 50s, so my basics may be a little different than yours, especially if snow is a regular thing for you.
Long sleeve tees and thermal henley tops are a go to in my closet.  I wear them around my house, toss them on to run errands, layer them under cardigans, jackets, and sweaters.  They make the perfect base layer to all your winter outfits.  I own several black and white ones all with different fits.  I love super fitted thermal henleys for wearing around the house or to layer if I'm going to be outdoors.  I have had my eye on this Splendid one for years. It's a bit of a splurge. I picked mine up on a Black Friday sale.  It's is super soft and comfy!
Dark blue, black and gray skinny jeans are another winter staple for me.  Something I can wear with heels or tuck into a tall boot.  I love pairing skinny jeans with an oversized sweater and boots.  Skinny jeans are a year round staple for me, but the darker colors are my go to for the winter season.
I change purses with seasons, and I love a black purse for winter.  I have this same bag in pink for spring and summer.  I wear lots of black year round, but in winter even more than normal.  I love having a simple black bag to go with all my dark outfits.
Fun fact, I don't typically wear toe nail polish in January unless I start shooting Spring early for the blog.  I read once it's good to let your nails breath, so every January I go polish free.  It's typically the coldest month here, and the one month out of the year that I will not be wearing open toed shoes.  A comfy pair of flats are a must have for me for running errands on days when it's too warm for boots.  I picked up this gray Tory Burch pair last fall.  I wear them so much!!!  They are a splurge, but worth it!  Another Black Friday sale purchase, and one I will probably make again this year for a black or nude pair.
A few other casual winter basics for me include leather jackets to add instant chic to any outfit, a black boot because it works with the colors in my closet, and a black beanie and set of gloves.  Many of my basics are black because that works so well with my wardrobe, but you could also do gray or brown if it would fit your closet better.
What are some of you must have winter items?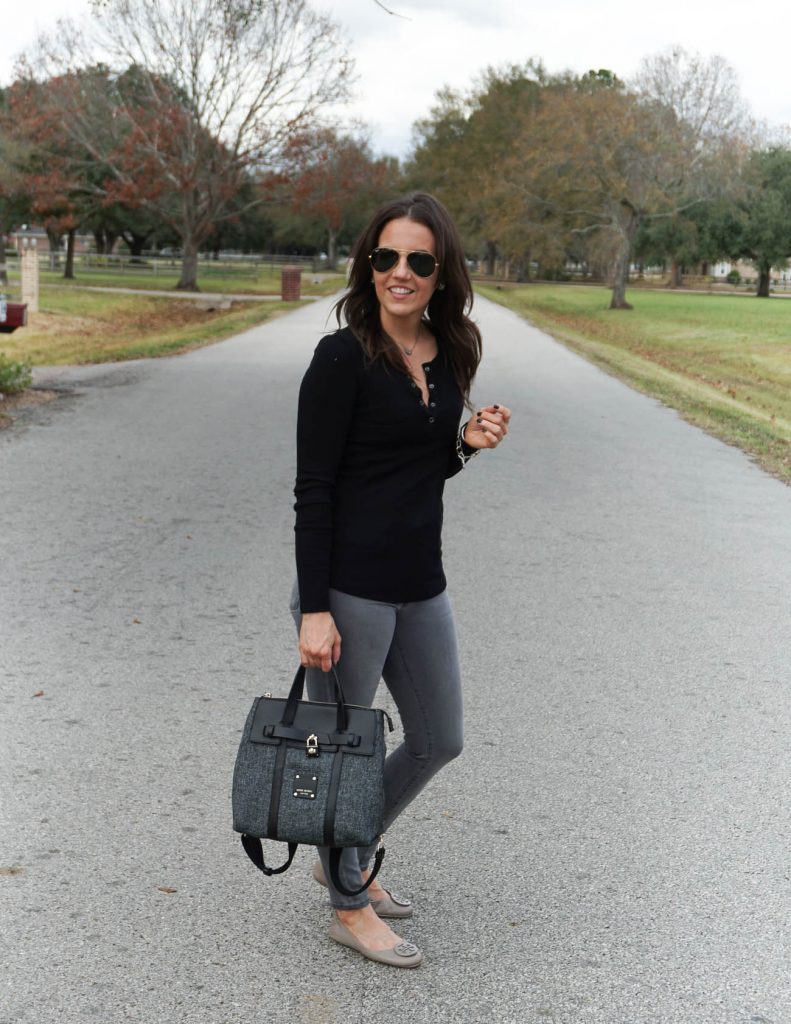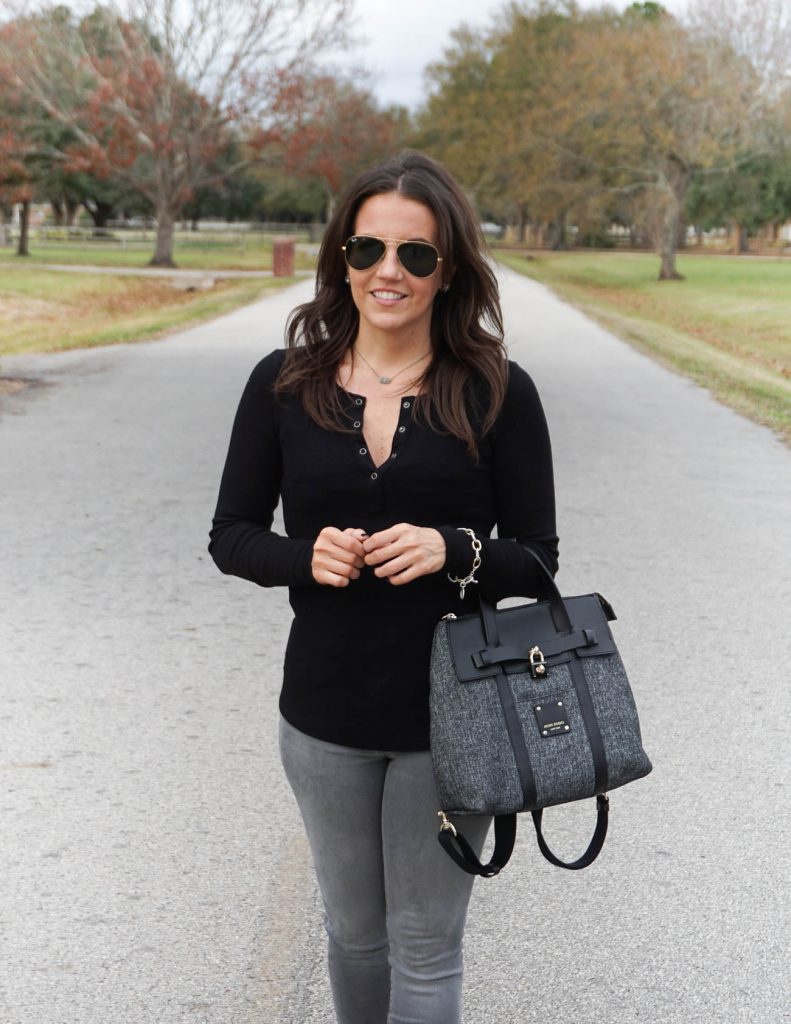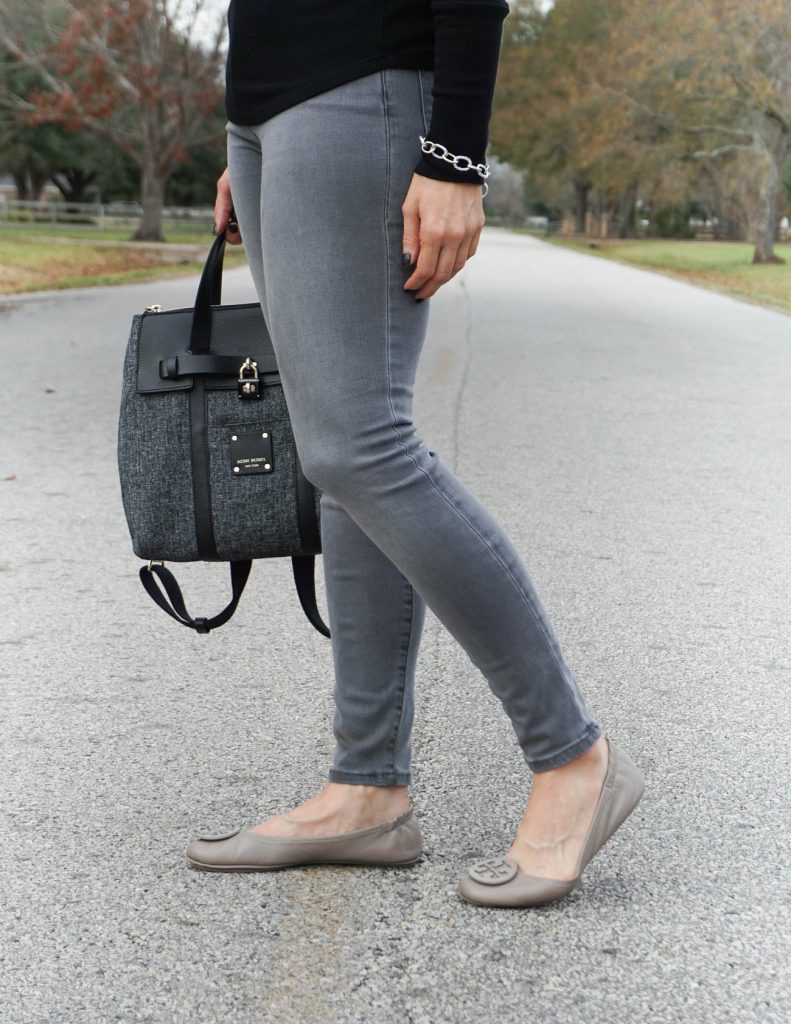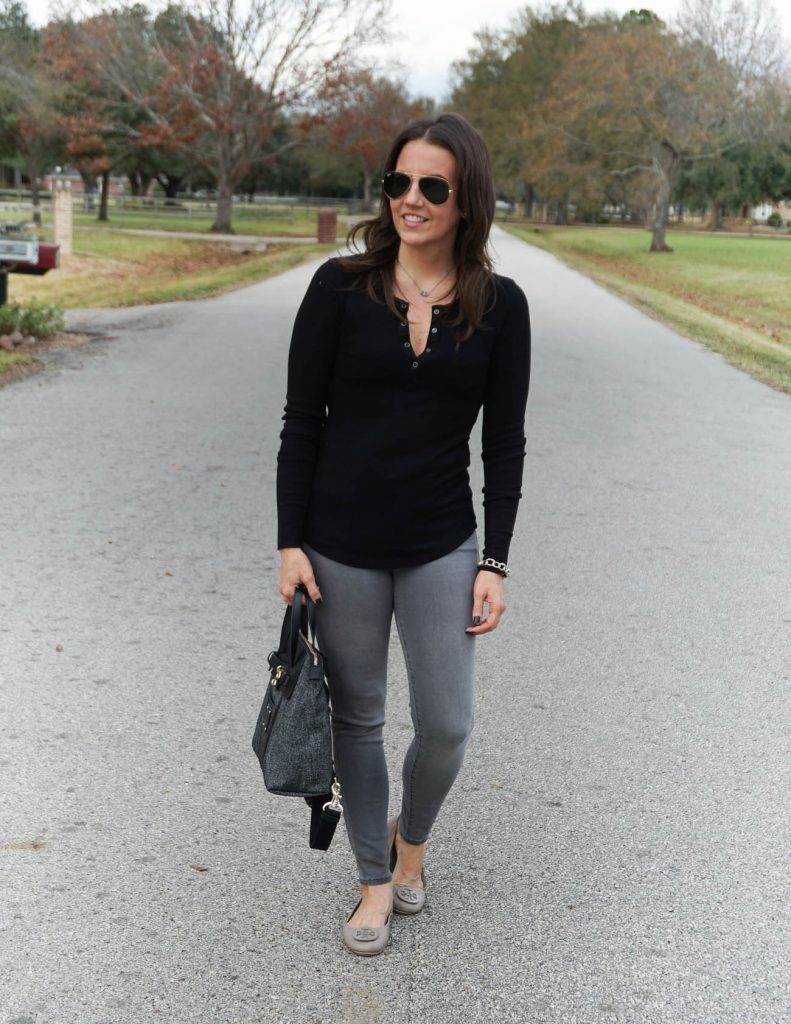 SHOP THE LOOK
Love this post? You may also love: