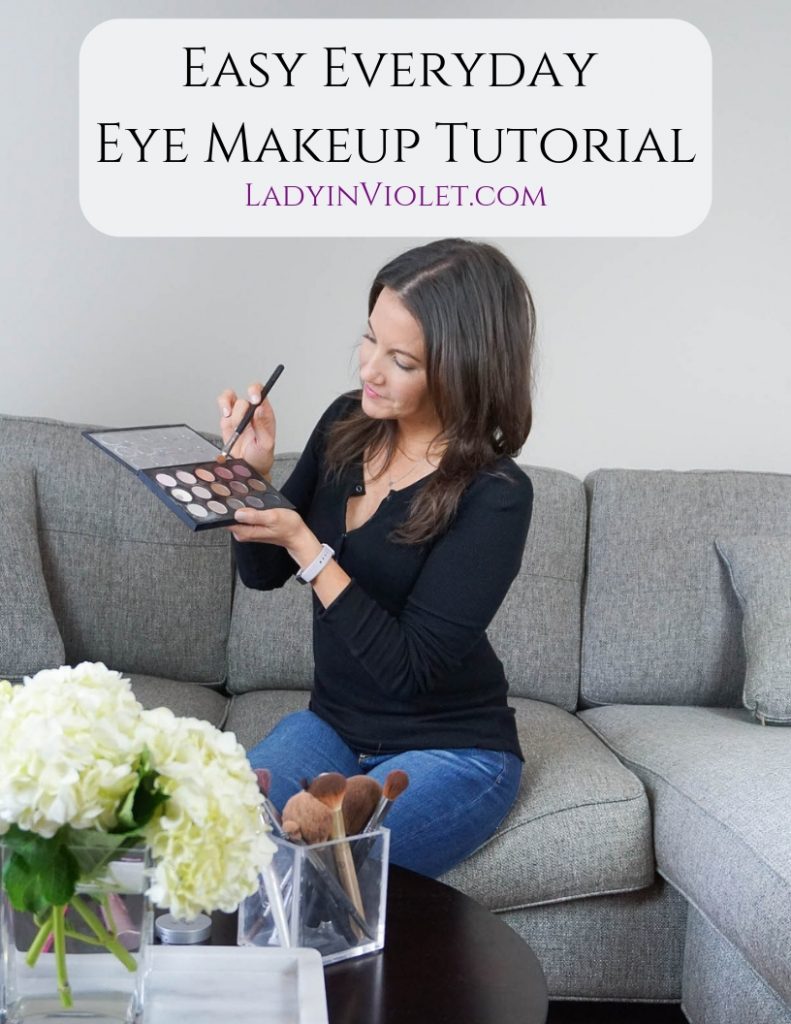 I am so excited for today's post!!! I have wanted to share my easy everyday eye makeup tutorial with ya'll for a few months now.  Some days I love to play with different colors and looks, but most days I have my go to colors and routine to get me out the door on time.  My eye makeup routine is 9 easy steps and uses 5 shadow colors all from my Mac Cosmetics Eye Palette.
I'm going to walk you through which colors and brushes I use for each step. Each brush and color has a number next to it. These numbers will show you exactly which colors I'm using from the palette in the last photo of this post.  I hope you enjoy, and I can't wait to bring your more beauty tutorials this year. So stay tuned!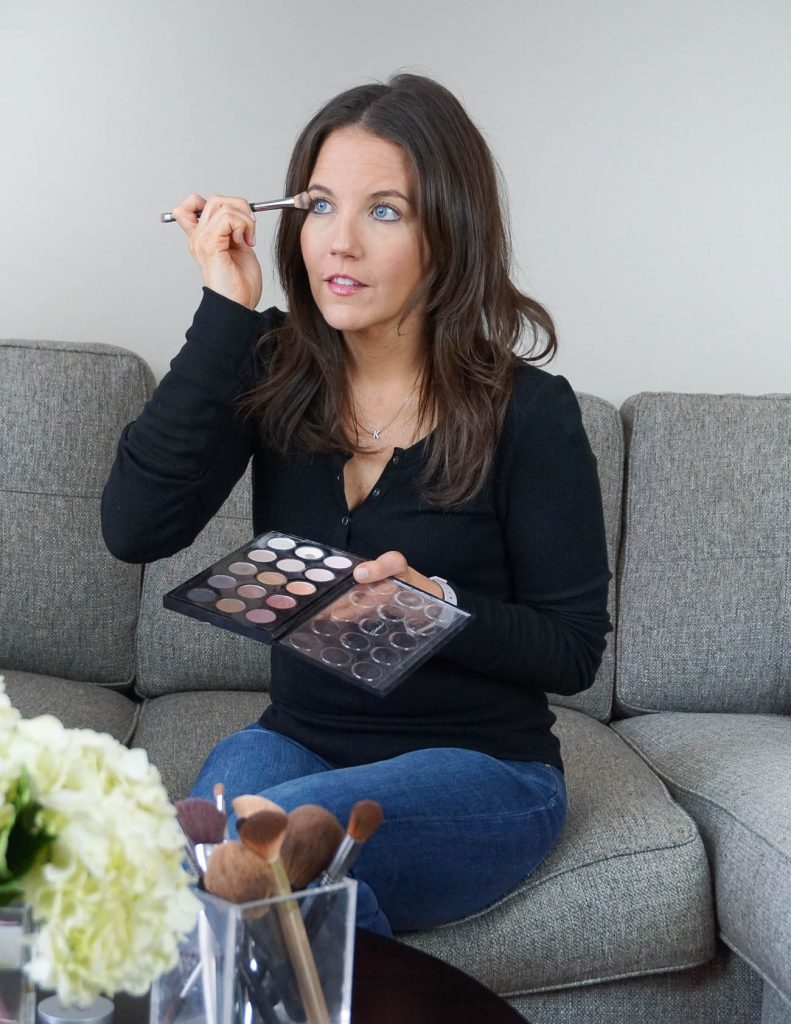 STEP 1:  Apply the Pick Me Up color (1) using the full side of the It Cosmetics Dual Shadow Brush (7) over entire eye lid to create a base.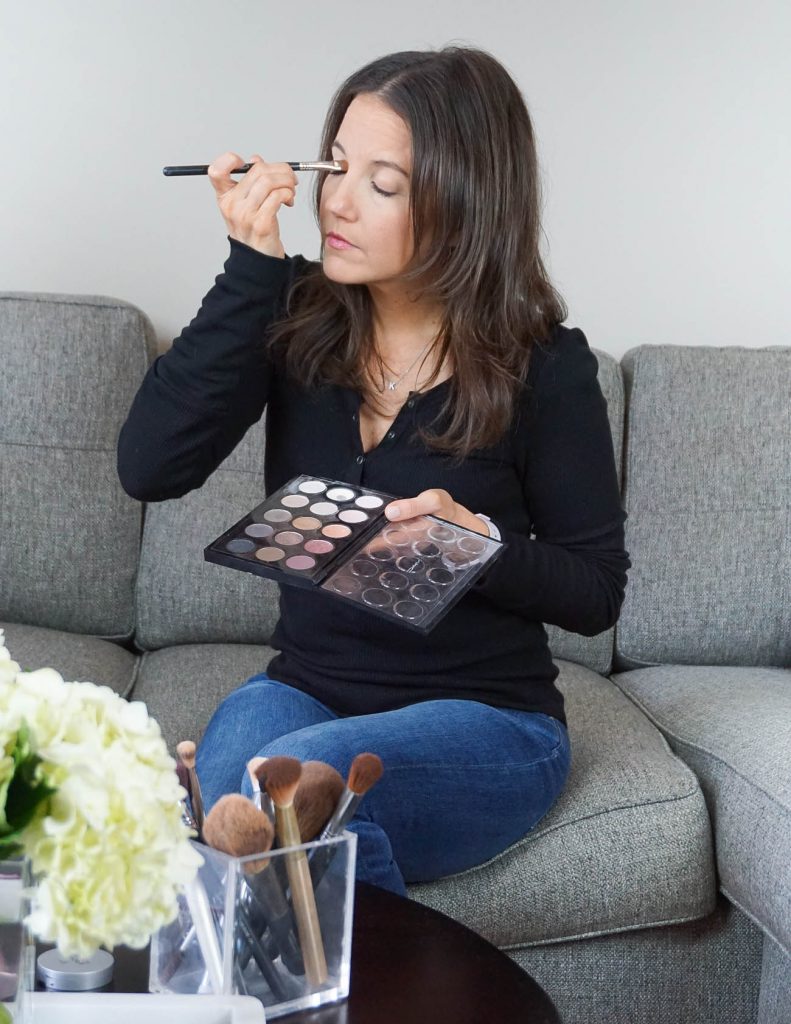 STEP 2: Apply the Sun Tweaked Color (2) over the inner bottom eye lid covering about the inner 2/3rds of your eye lid using the Sigma E55 Brush (8).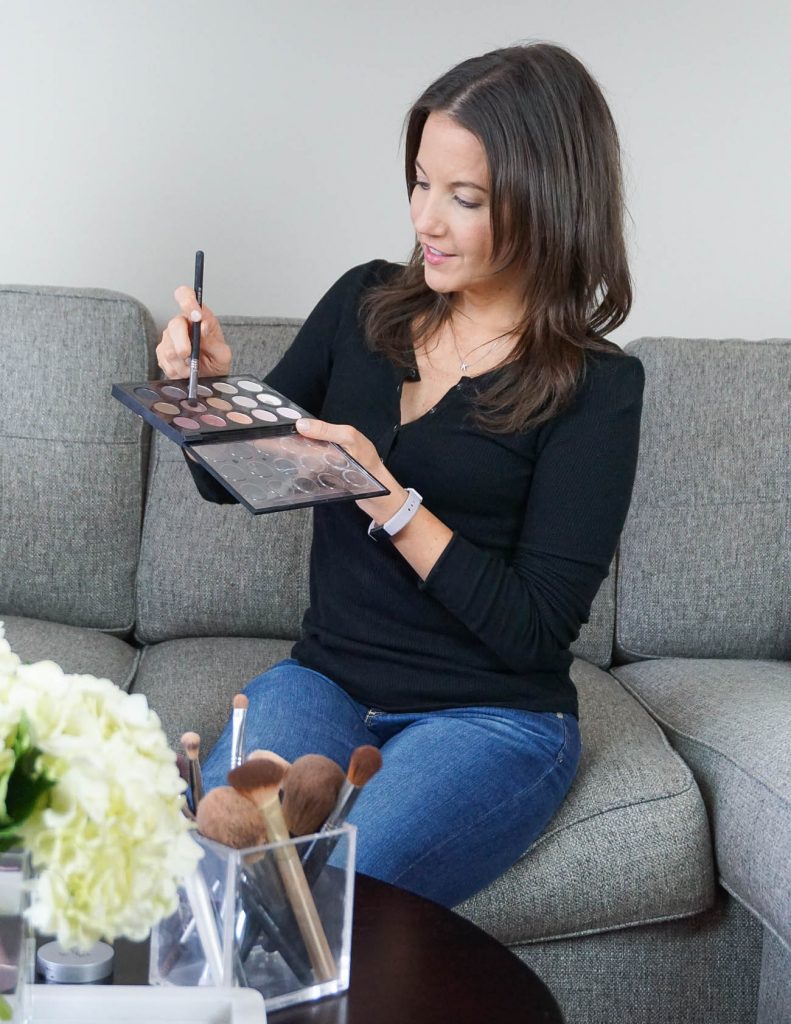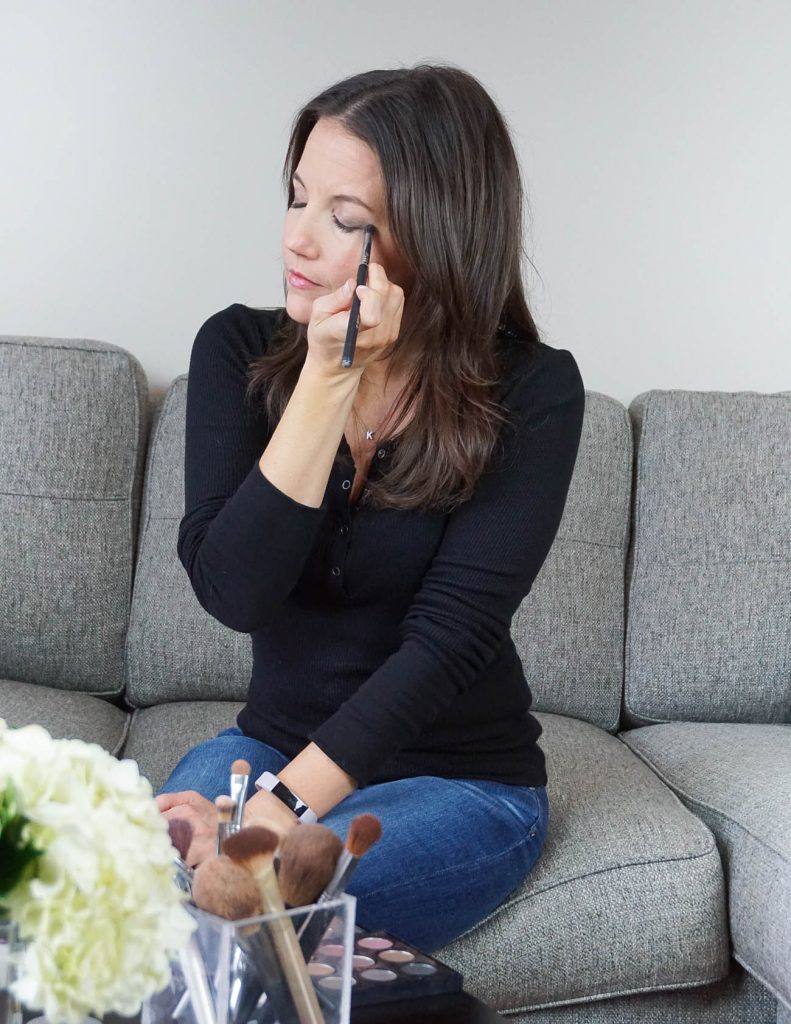 STEP 3: Apply the Deception color (3) across the outer 2/3rds of your crease line of on your eyelid and in the outer corner about 1/3 of the way in using the E32 Brush.  Then apply a small amount of the Brun color (4) to the outer corner of your eye using the same brush.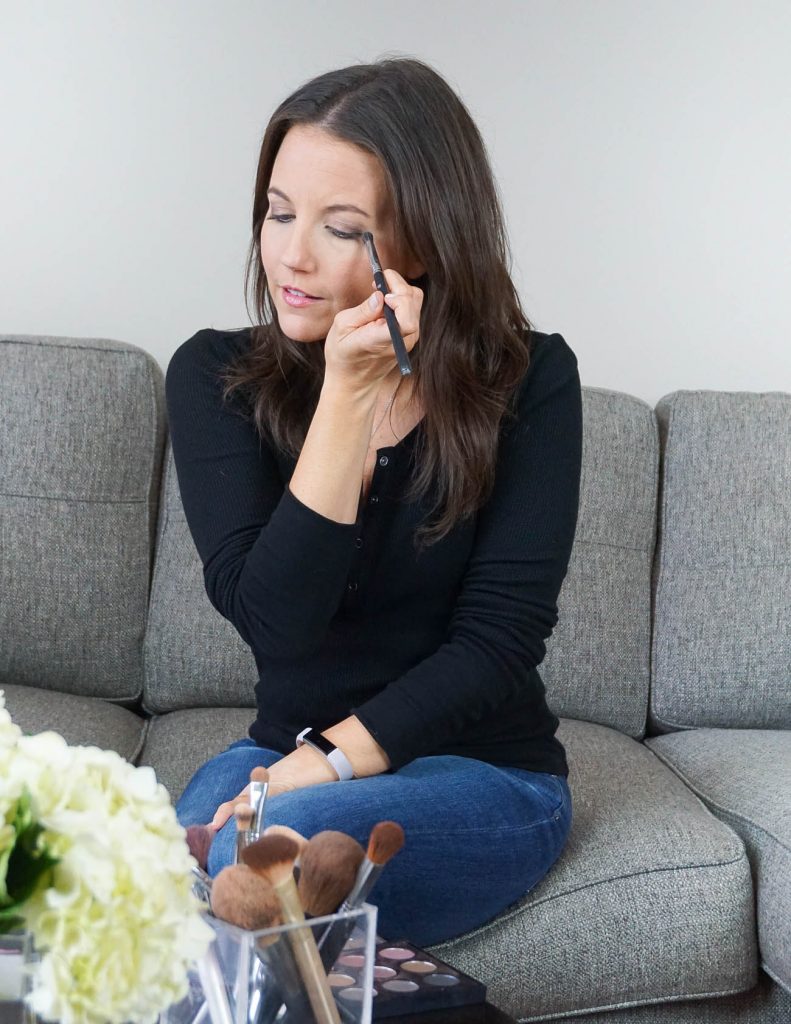 STEP 4: Use the E39 Brush (10) to blend the darker colors starting at the outer corner and working along crease line.  If you over blend, feel free to repeat step 3 and add a bit more color back in.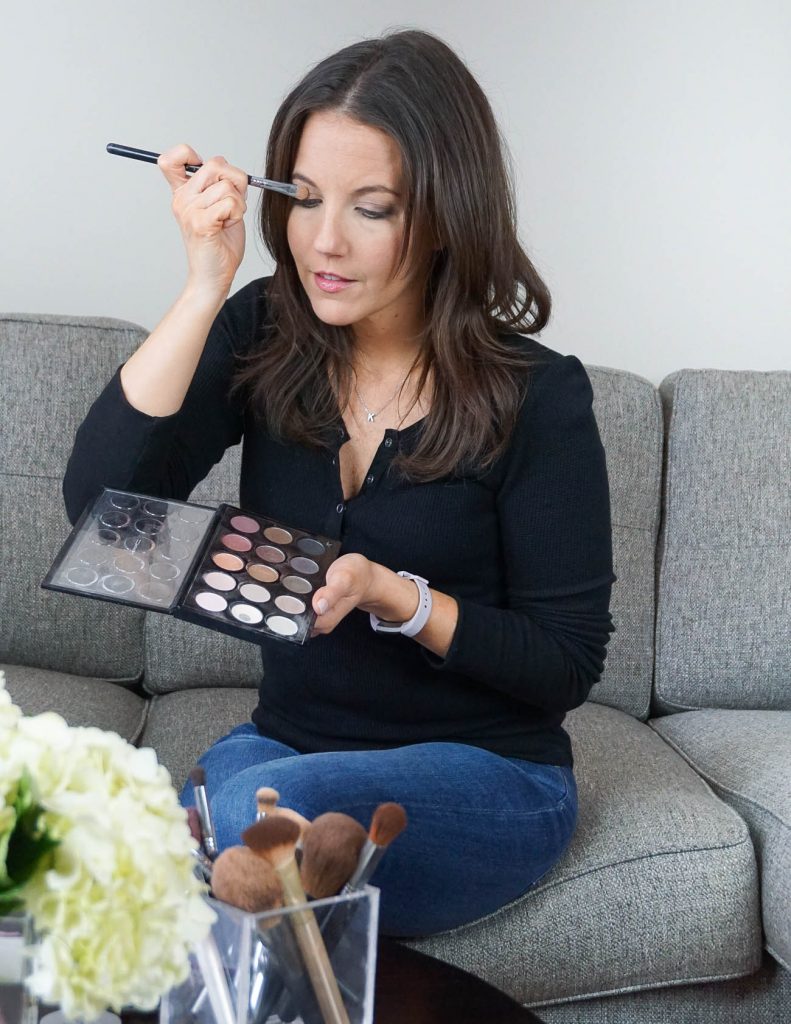 STEP 5: Apply the Crushed Clove Color (5) to the middle of your lower eyelid using the E55 brush (8).  I use this to create a slight transition from the inner color to outer color.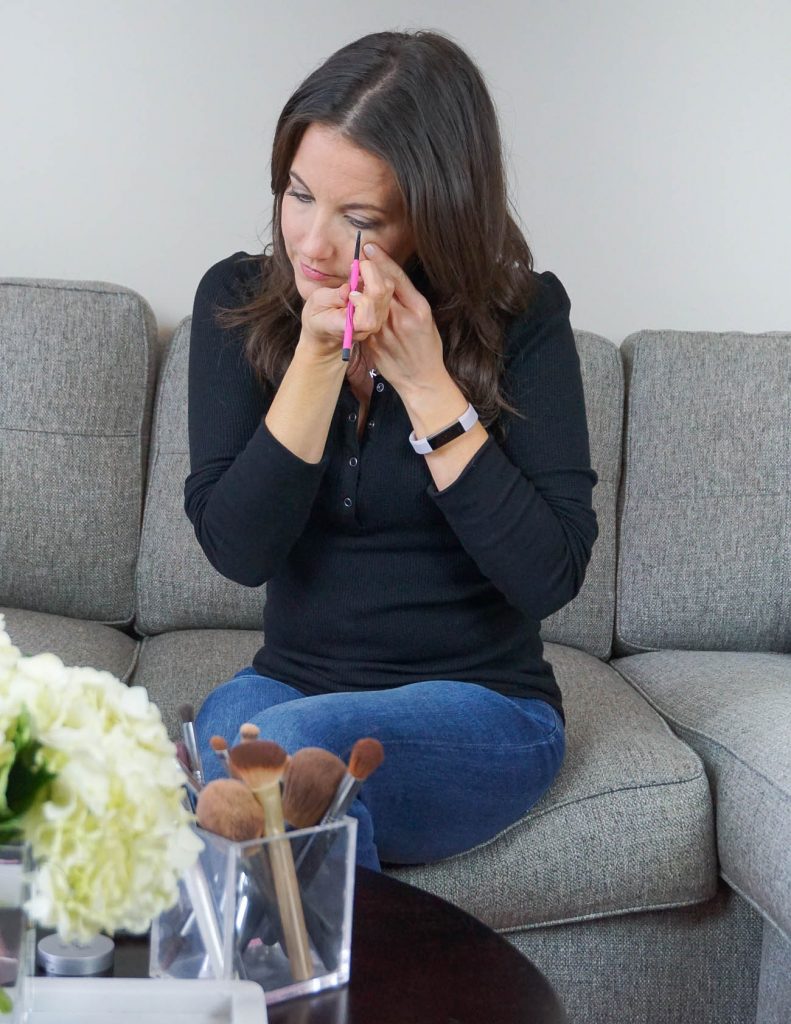 STEP 6: Apply the Maybelline Skinny Gel Pencil (14) to your lower lash line.  I use the charcoal color for a lighter look compared to a dramatic black.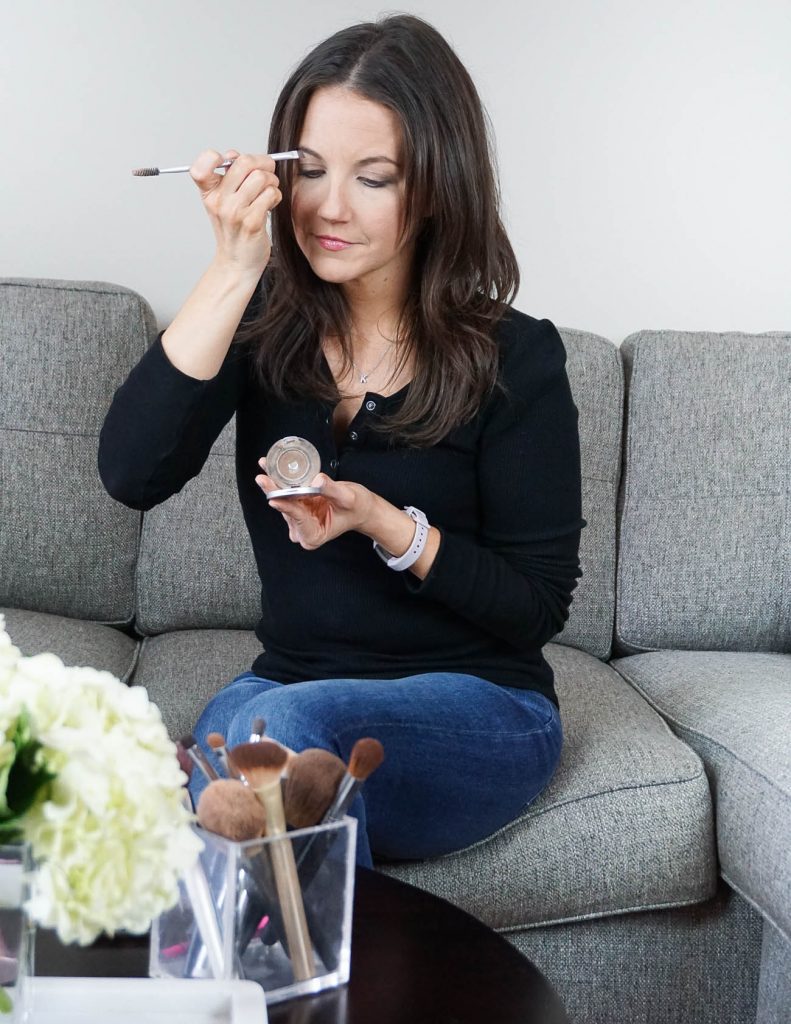 STEP 7: Use the grooming spool on the  It Cosmetics Brow Transformation Brush (6) to brush and shape brows.  Then flip over the angled brush side and lightly apply the brow powder (11). A little goes a long way! I start in the middle where my brows are more sparse and work my way out and then add color to the front portion of my brow.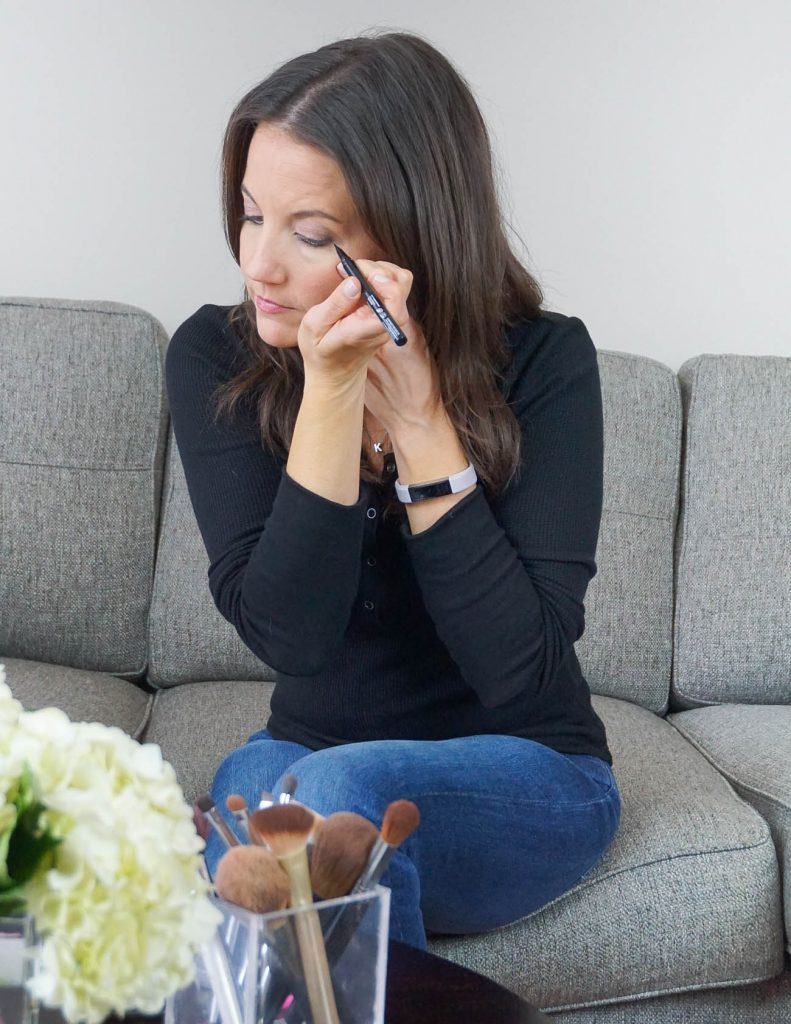 STEP 8: Apply the NYX Epic Ink Liner (12) to your upper lash line.  I start in the middle and work my way out and then do the inner lash line joining with my starting point at the middle.
STEP 9:  Apply 2-3 coats of mascara (13).  Some days if I'm filling fancy, I will curl my eyelashes before applying my mascara.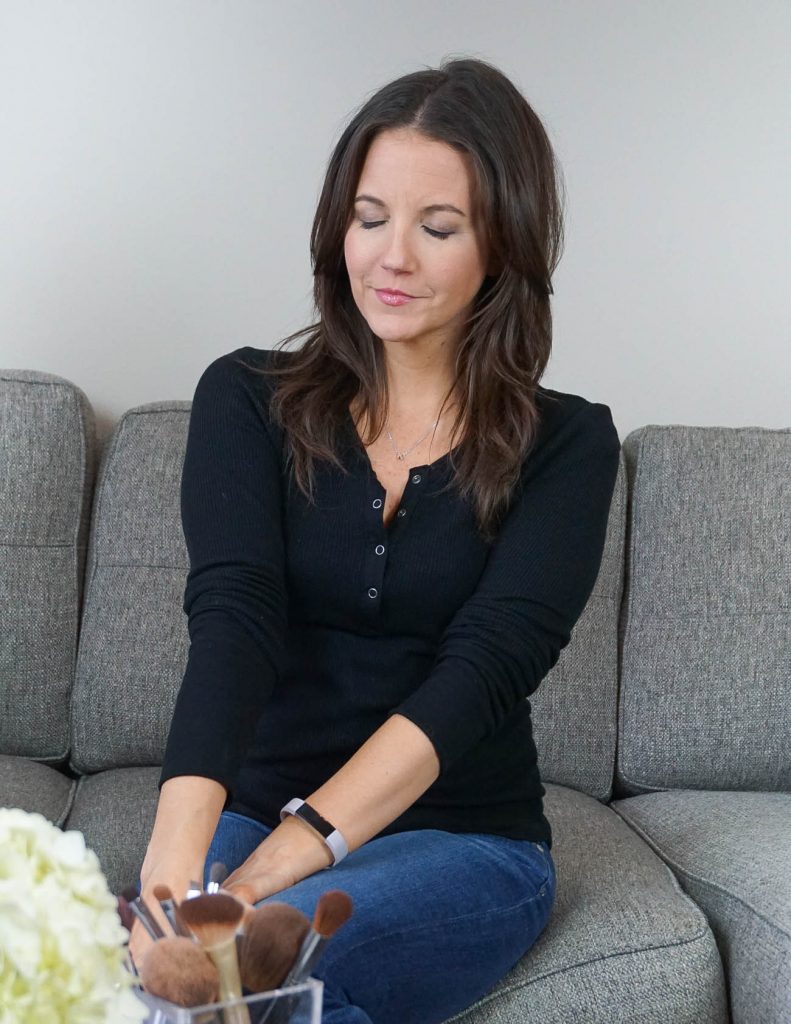 Tada – A simple and beautiful eye makeup look in 9 easy steps!  Below is a closer look at my eyeshadow palette and brushes, so you can check out the exact shades I used.  Thanks for checking out my eyeshadow tutorial!  Let me know if you have any questions in the comments below.