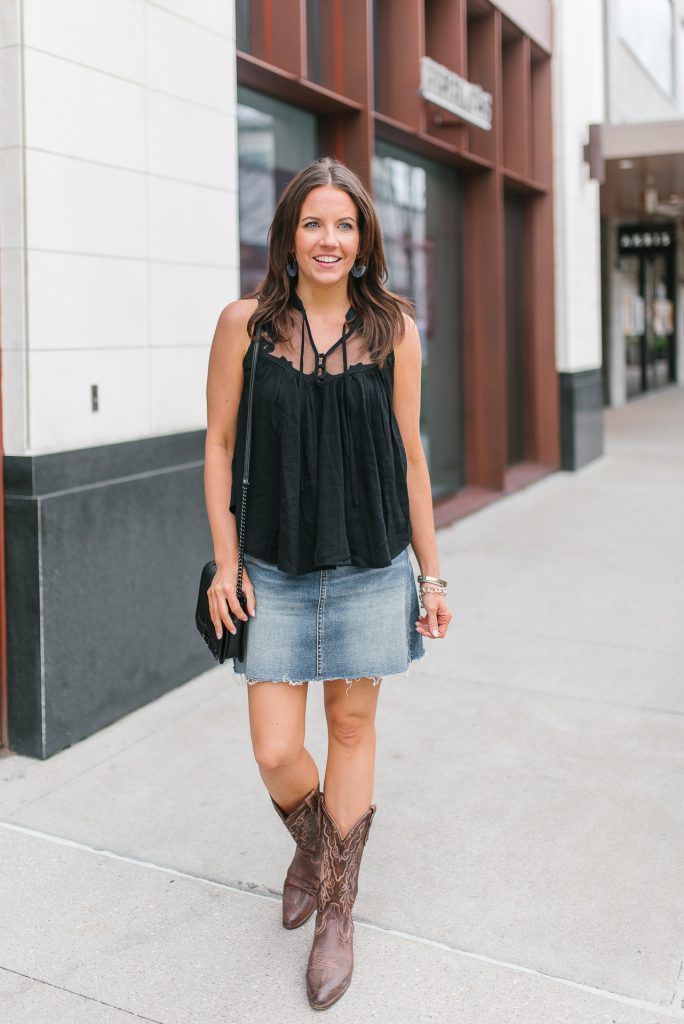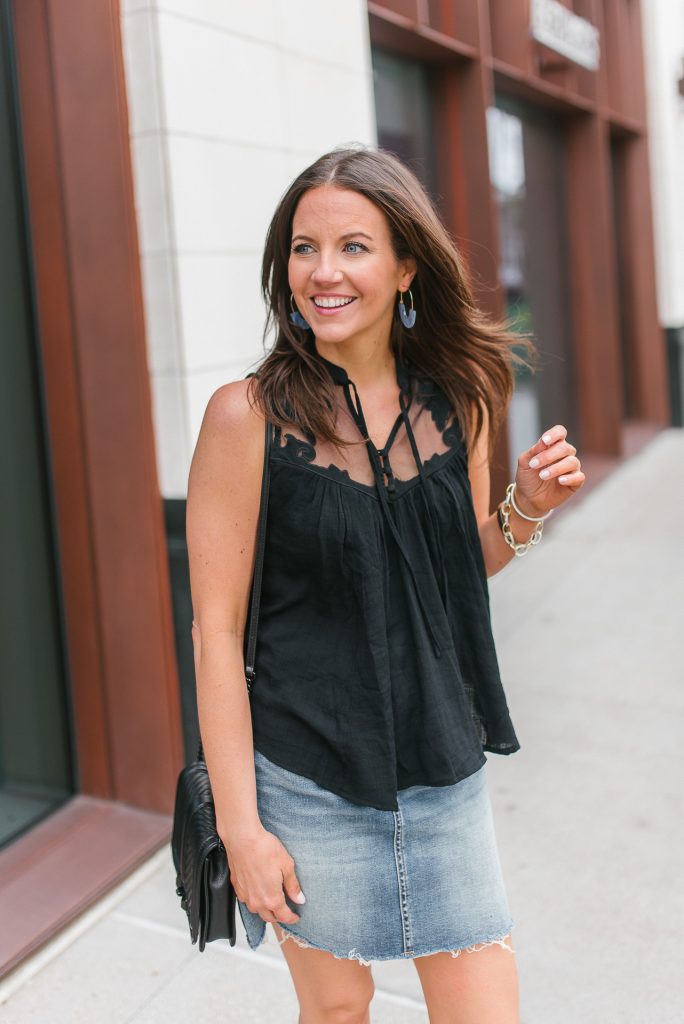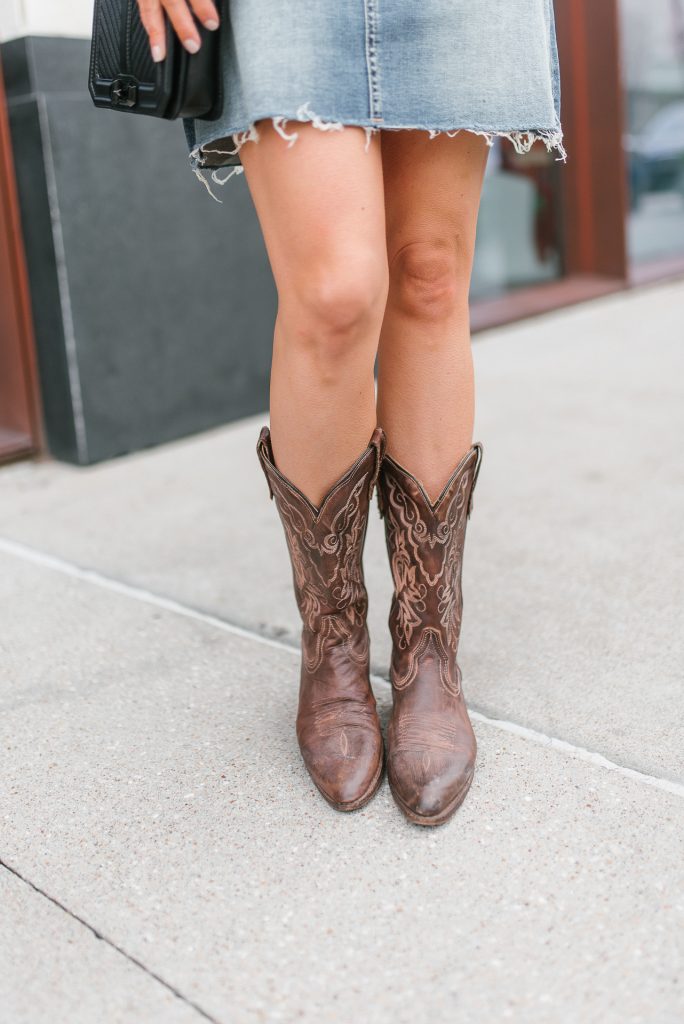 Hello Loves! For all my Houston readers, we are officially one week away from the rodeo cookoff which means oh so close to Rodeo Season ya'll!  A couple weeks ago, I shared a rodeo outfit idea without cowboy boots, and this week I'm going full cowgirl with a rodeo outfit with cowboy boots.
This western wear inspired outfit would work better for the last half of the rodeo when the weather warms up a bit.  I finally added a denim skirt to my closet this year!  I think the last one I owned was in college.  I have become such a skirt person, so a frayed hem denim skirt was something I wanted to add for the spring and summer.  I love the natural faded look of this one and the length.  It's the perfect start to building the perfect rodeo outfit.
I added on this western romance crop top to add a little boho and western flair to the look.  My hair is covering the beautiful details on the shoulders of this top, oops!  The sheer top portion also features a pretty floral design.  I have another flowy crop top from this brand and wore it so much last summer.  Even though, it's not quite the weather yet, I knew I wanted to add this to my wardrobe stat!  It will also be cute with skinny jeans and shorts.
I pretty much only wear cowboy boots to the rodeo, so I only own this one pair which are a few years old.  I found a few similar pairs to mine though in the links section.  Mine are the Bed Stu brand, and I couldn't really find any western boots by them right now.  When I'm wanting to wear jeans, I always tuck my skinny jeans into them. A flowy top like this one would be perfect for this combo, or you can add a long sleeve plaid if the weather is still cool.
If you aren't heading to a rodeo soon, this outfit with sandals will be perfect for you during the end of spring or summer months!  I hope you guys have a fabulous weekend!  I have a nice 3 day weekend headed my way, and I cannot wait!  Check back Monday because I'm going to put together a list of Presidents' Day Sales for you.  It's a good time to buy both end of winter clearance and stock up on spring basics.  Be sure to come by and check it out!
Photography By: Banavenue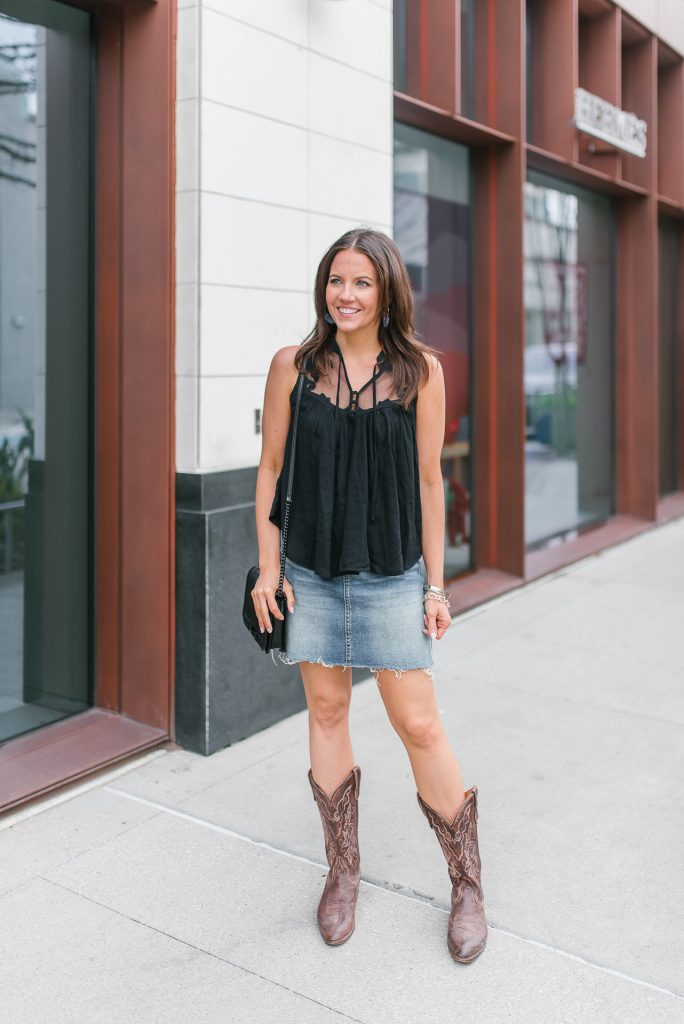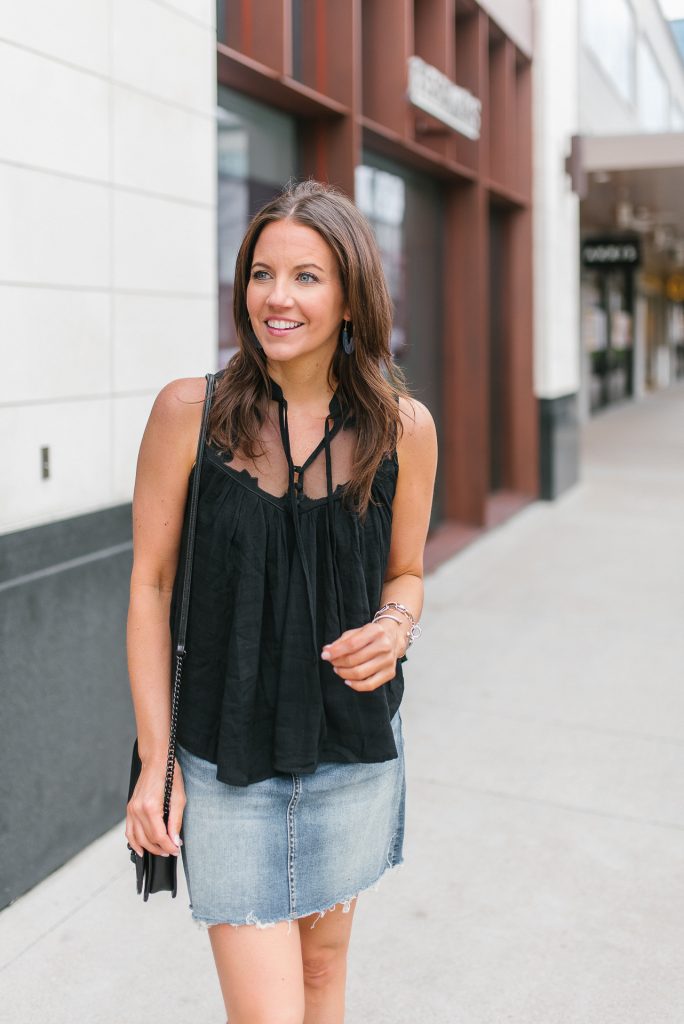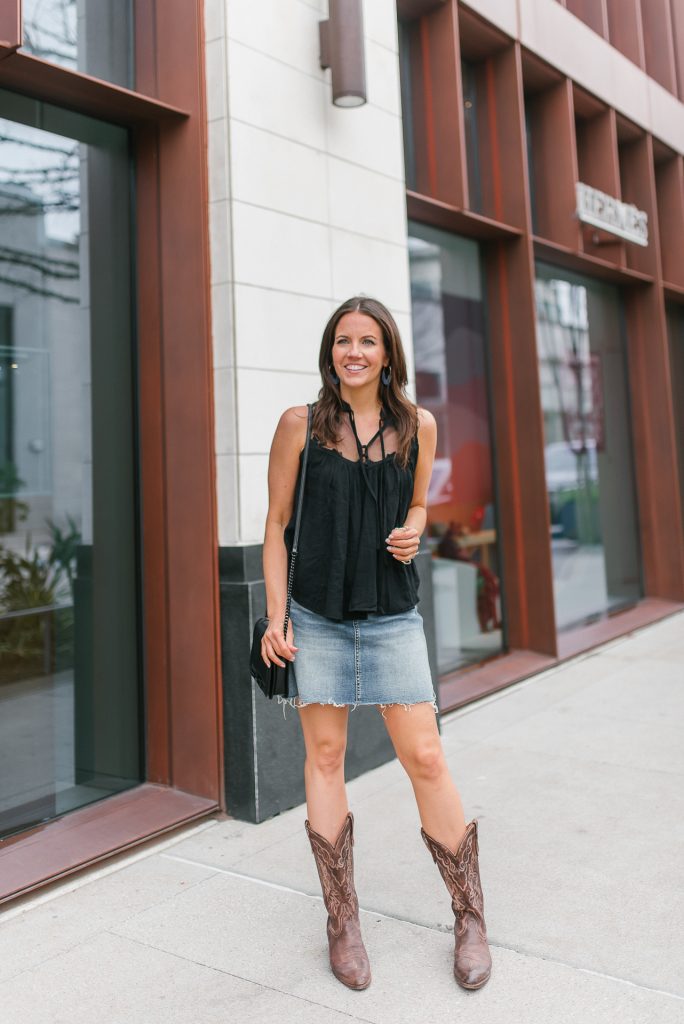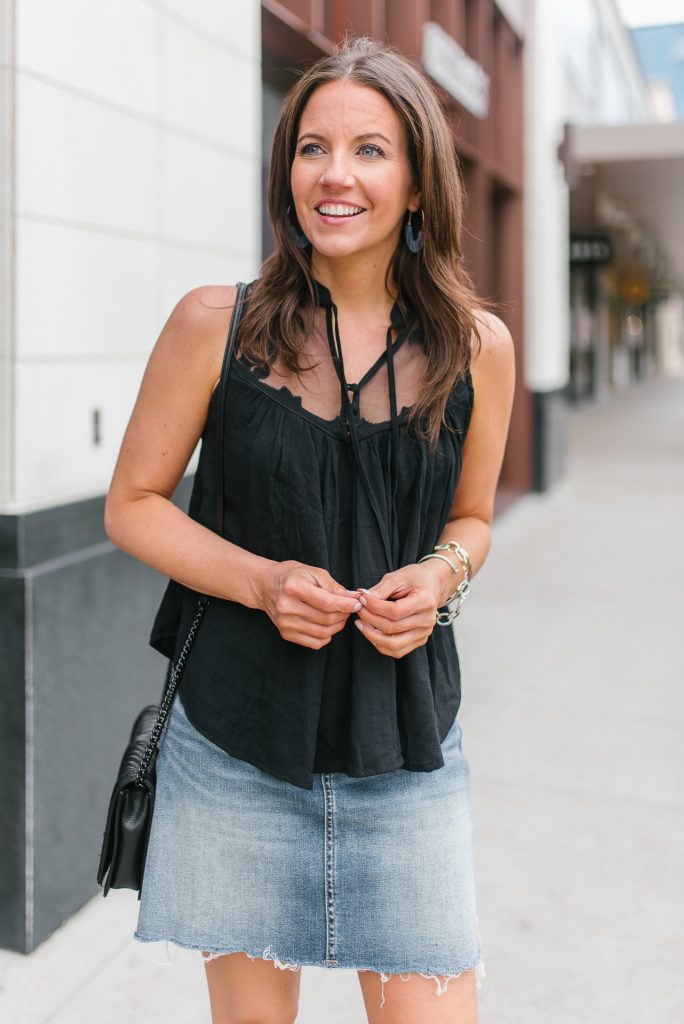 SHOP THE LOOK