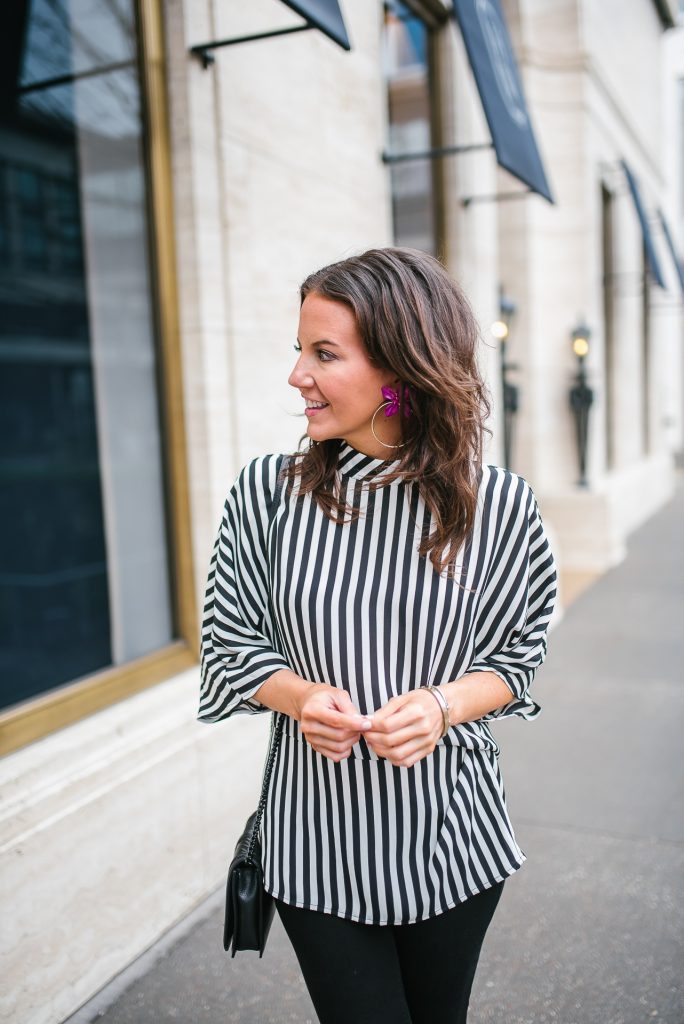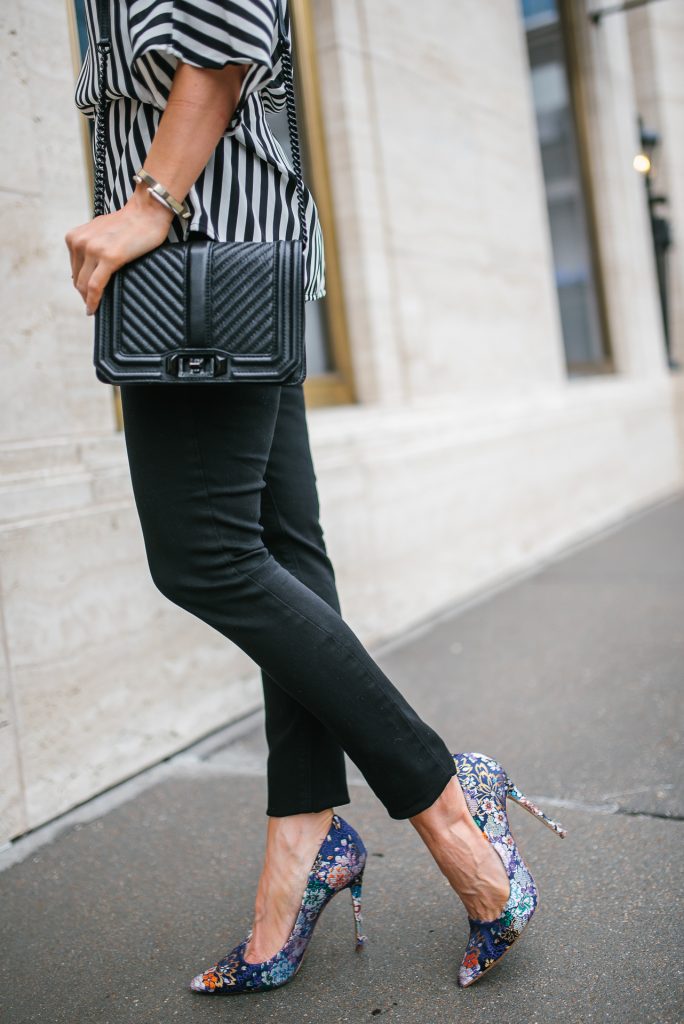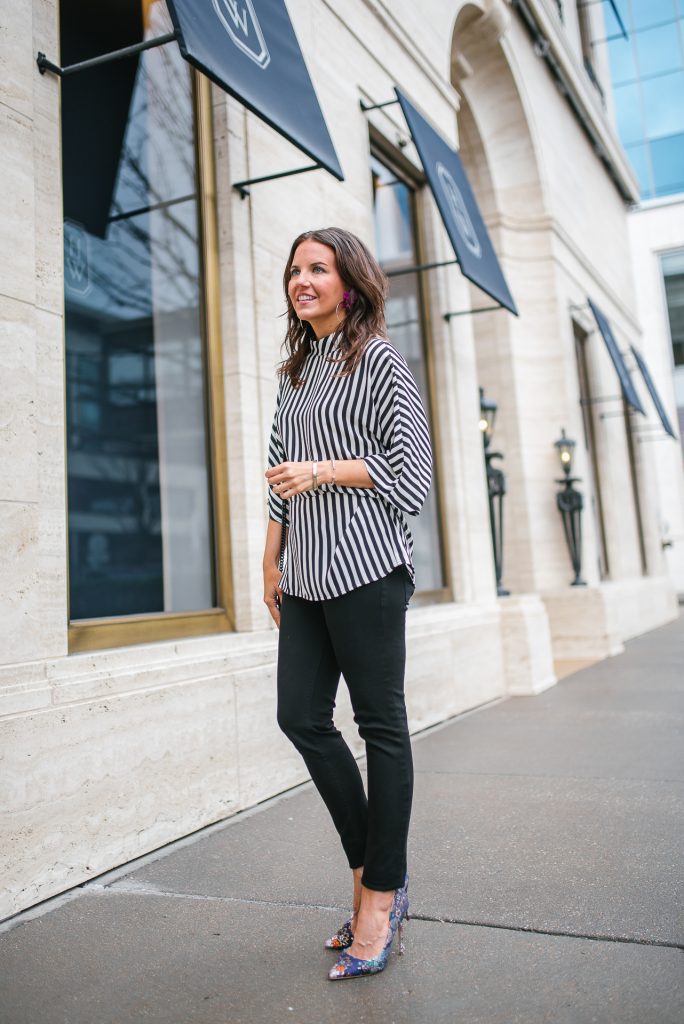 We made it to Friday Ya'll!!  Did you catch my big announcement earlier this week?!?!?  Be sure to check back on this post to learn how I can now help you more one on one with an online personal styling service!  I have been keeping it in for so long, and it feels good to finally share!  I can't wait to start my first session later this month.  Don't forget, I'm giving a way a free session too.  I included the giveaway entry form at the end of today's post.
Now let's talk about this outfit and my easy way to mix prints.  I LOVE mixing prints usually opting for one print in my top and another in my bottom.  If you are new to print mixing or not quite comfortable with it yet, I wanted to offer you a simple way to start mixing and build your confidence in your print mixing skills.
Start with your top and pick one print.  For this outfit, I chose this fun side twist striped top.  Then pick an accessory item, like a belt, shoes, or purse, to add in a secondary print.  I added in my floral print shoes.  FYI – I wear these floral heels SO MUCH! If you are considering a pair, do it!!!  It's amazing how many outfits you can make them work with, like this one for example.
The key to this easy print mix is to have one dominant print, the stripes in this look, and let your second print be a bit smaller which is why I opt for an accessory item over two prints on two dominant pieces.  If you try this a few times, you may start noticing how much you like certain prints together. Once you find one you really love, step it up a notch.  For this outfit, I could add in a floral print pant or pencil skirt and then change my shoe to a solid color.
A couple other prints to play with other than stripes and floral are plaid and leopard, really any animal print.  Try stripes paired with leopard, floral paired with plaid, or even mix two animal prints together.
What are your favorite two prints to mix together?
Photography By Banavenue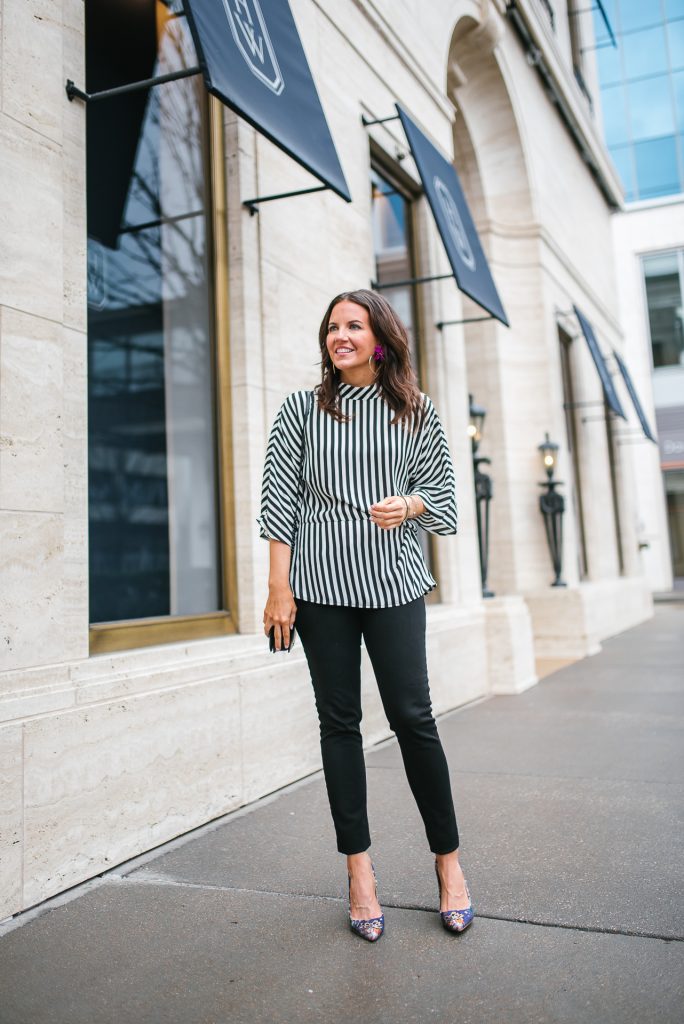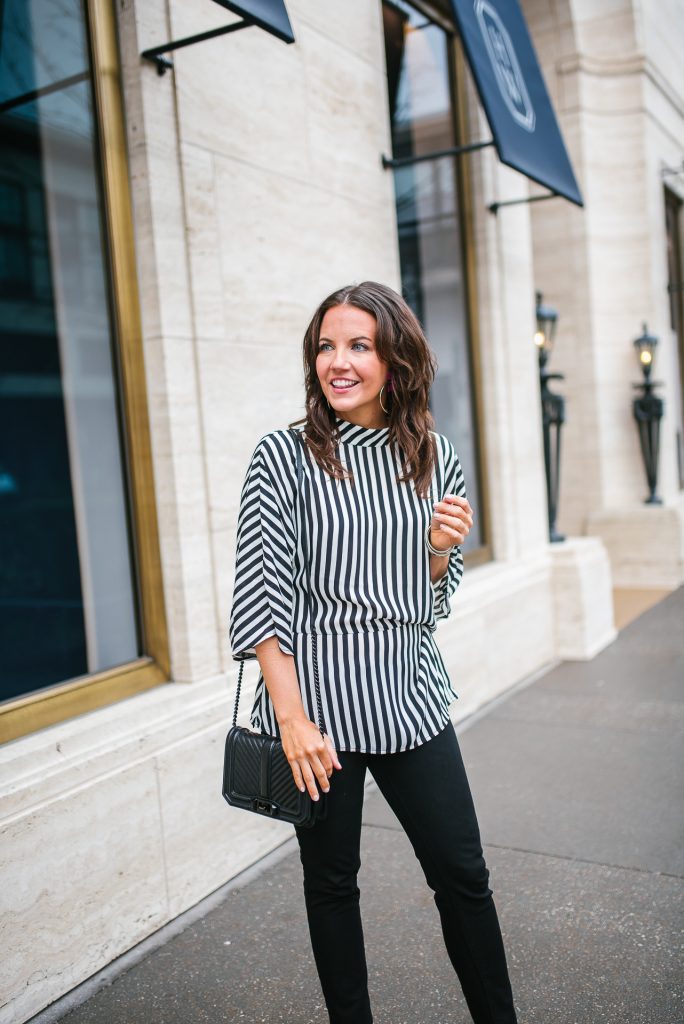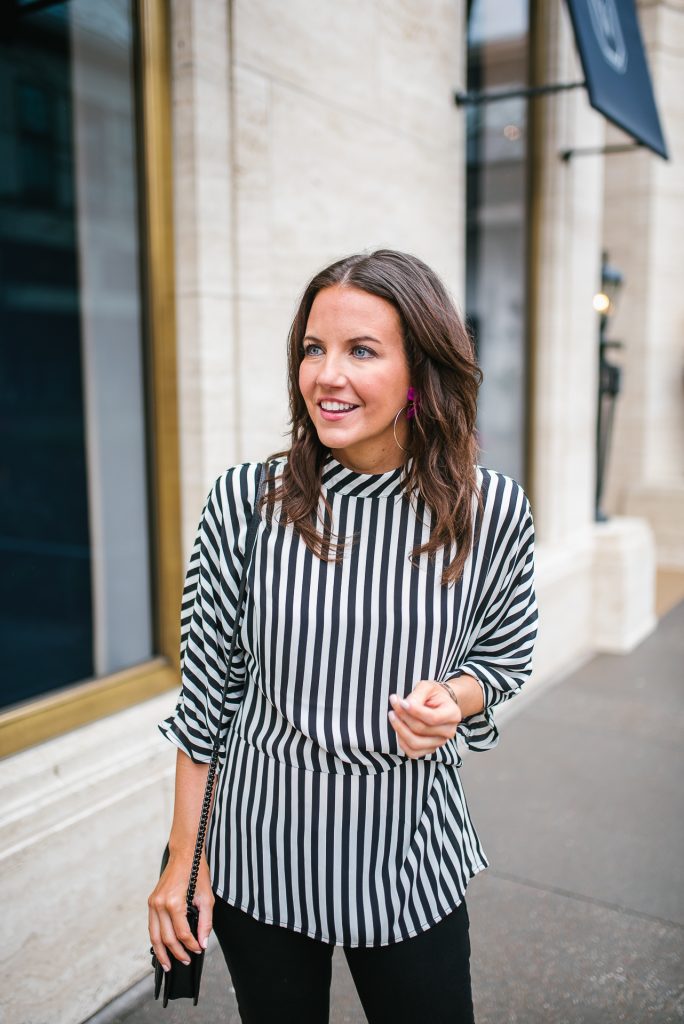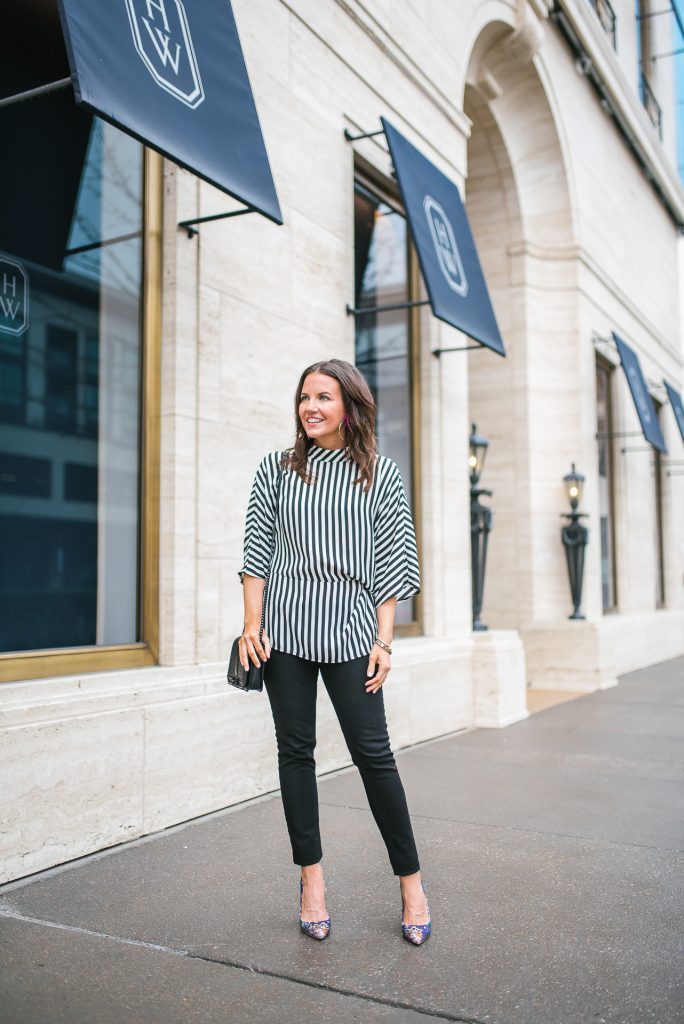 SHOP THE LOOK
Enter to Win a FREE March Session at Millie and Main to prep your wardrobe for Spring.  Winner will be announced Wednesday March 13th!
Love this post? You may also love: