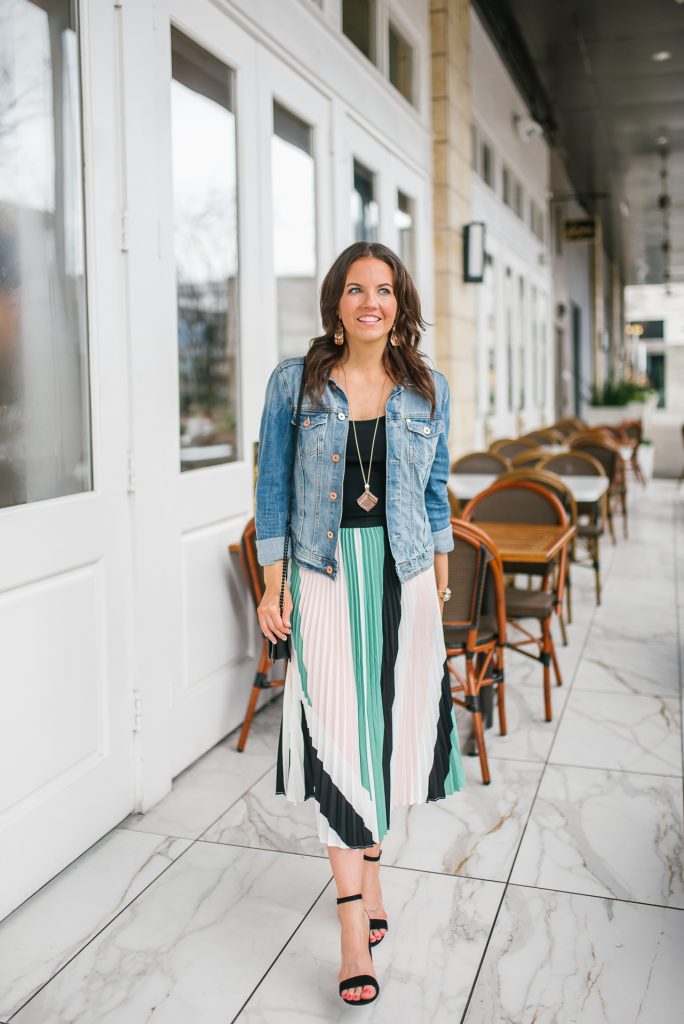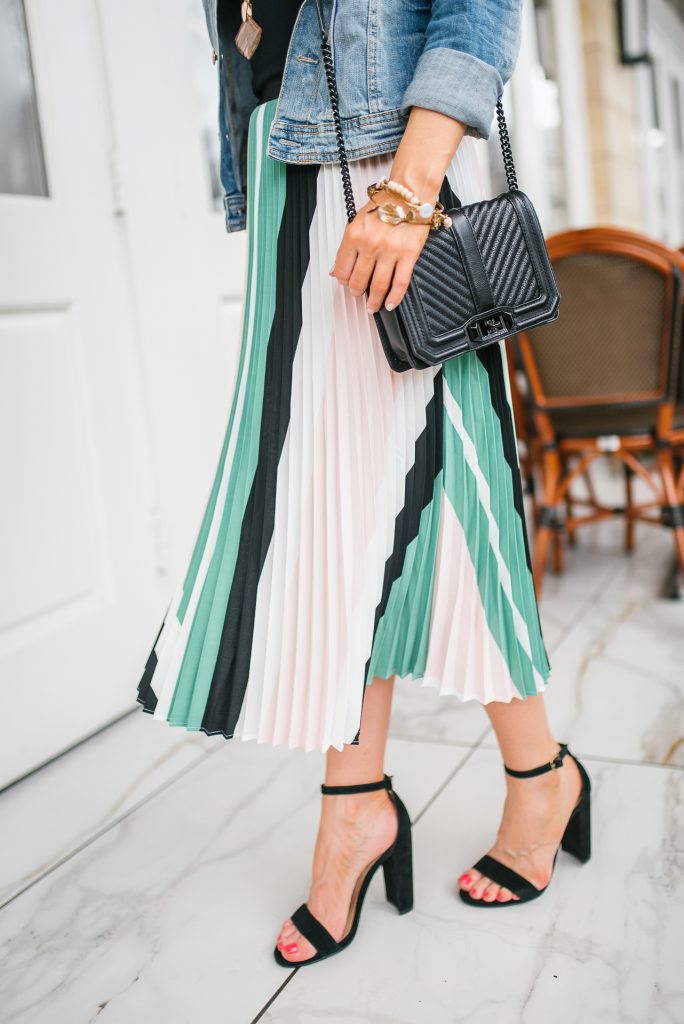 Happy Friday!! I'm bringing you the prettiest pleated midi skirt for spring today.  I'm so in love with the colors of this skirt.  The teal and light pink work really well together and the black and white add great contrast.  I am so happy we were able to catch the movement of this skirt because it only gets prettier when you walk.
While this midi skirt is perfect for work, I wanted to share how I would style it for a more casual outfit.  I paired it with a few spring basics my favorite black tank top and denim jacket.  Both pieces help dress the look down a little.  On a warmer day, you could go sans the jacket and just do the tank top.
I went with my black block heel sandals because I felt they worked with my petite height and the length of the skirt.  Add in a few rose gold jewelry pieces and this look is complete.  To make your jacket work for a spring look, roll up the sleeves to 3/4 length.  I usually keep mine rolled like this all spring, occasionally unrolling on cool evenings.
I'm so excited for this weekend.  I am headed to an all girl slumber party at a girlfriends' new house.  We have a dinner planned at one of her city's hot new restaurants and then all the girl talk.  I hope ya'll have a fabulous weekend!
Photography By: Banavenue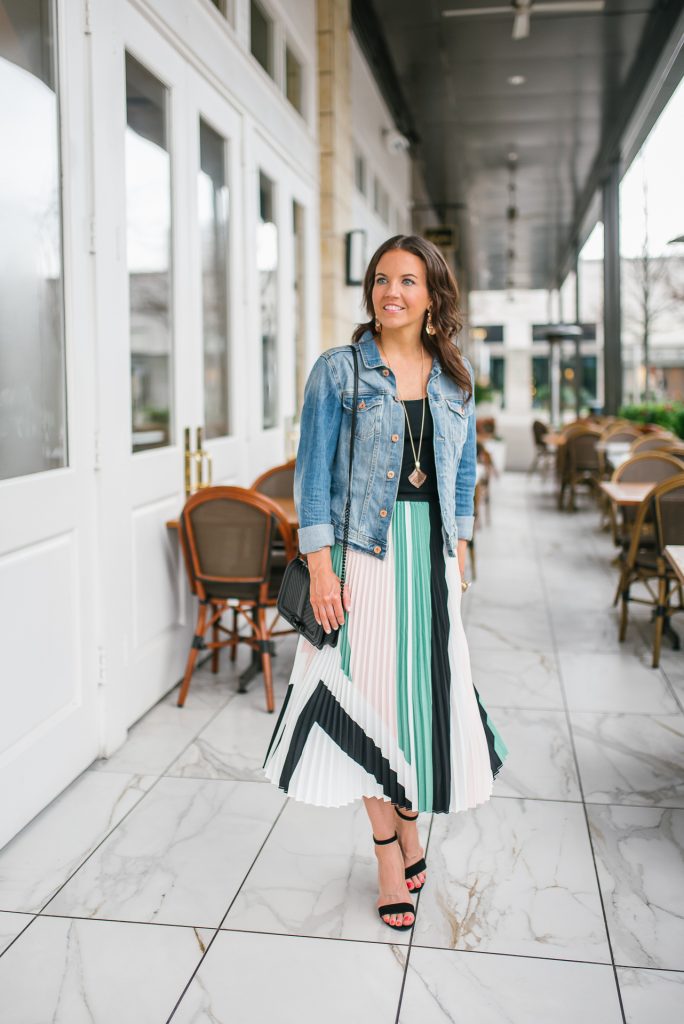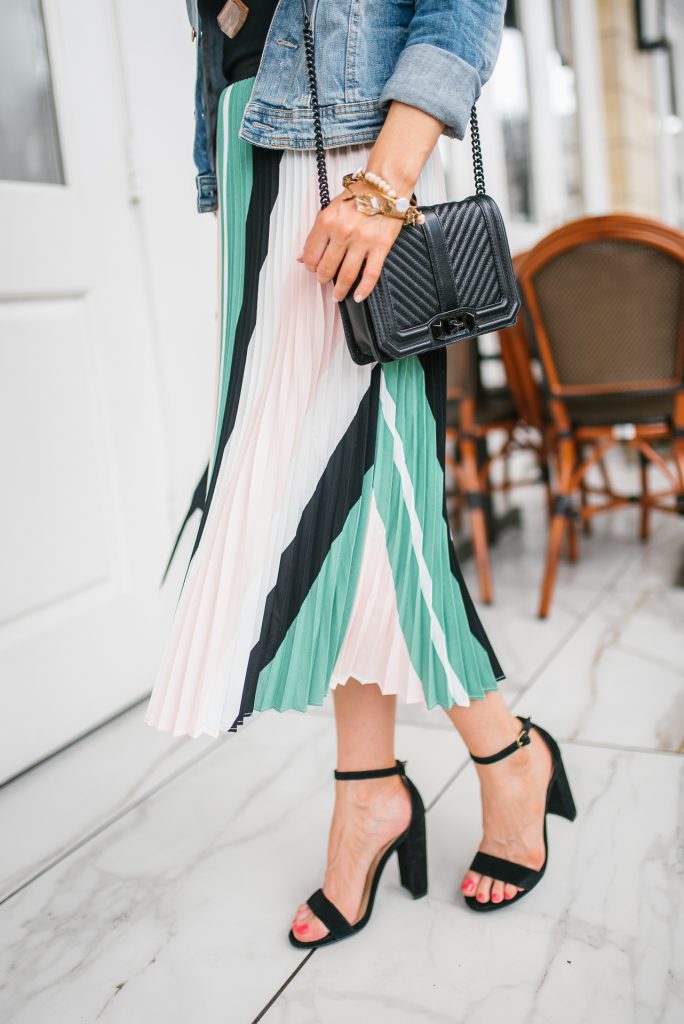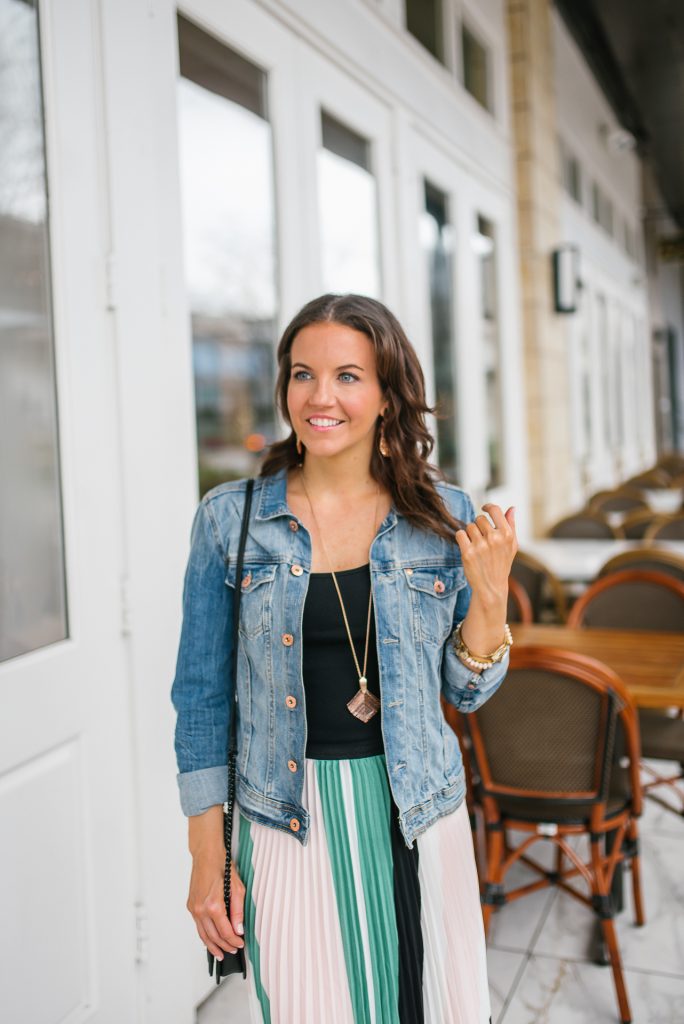 SHOP THE LOOK
Love this post? You may also love: