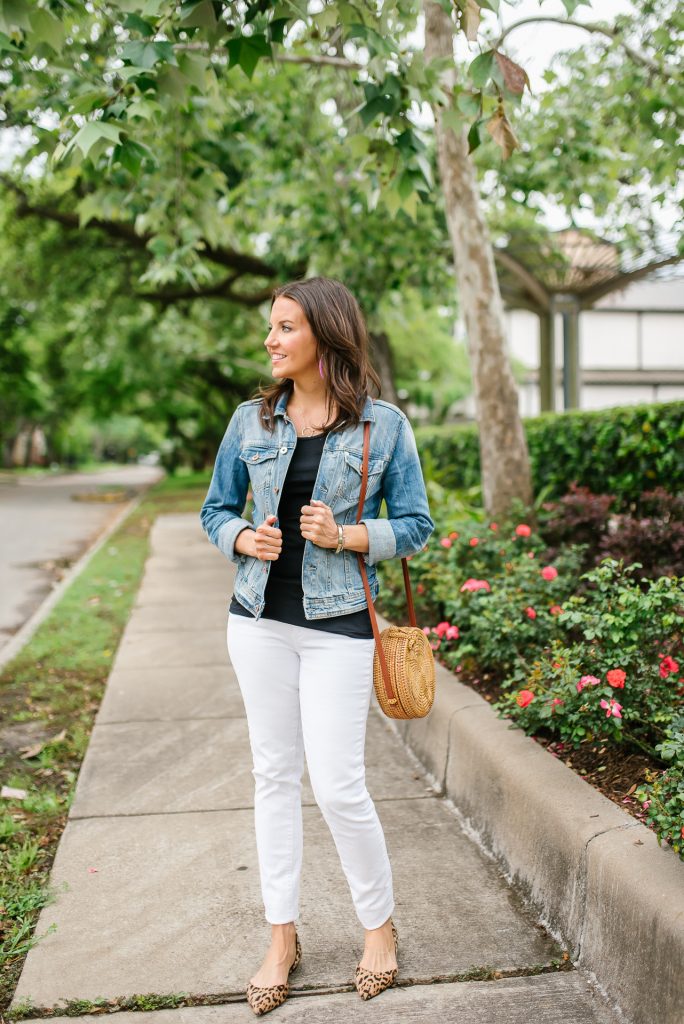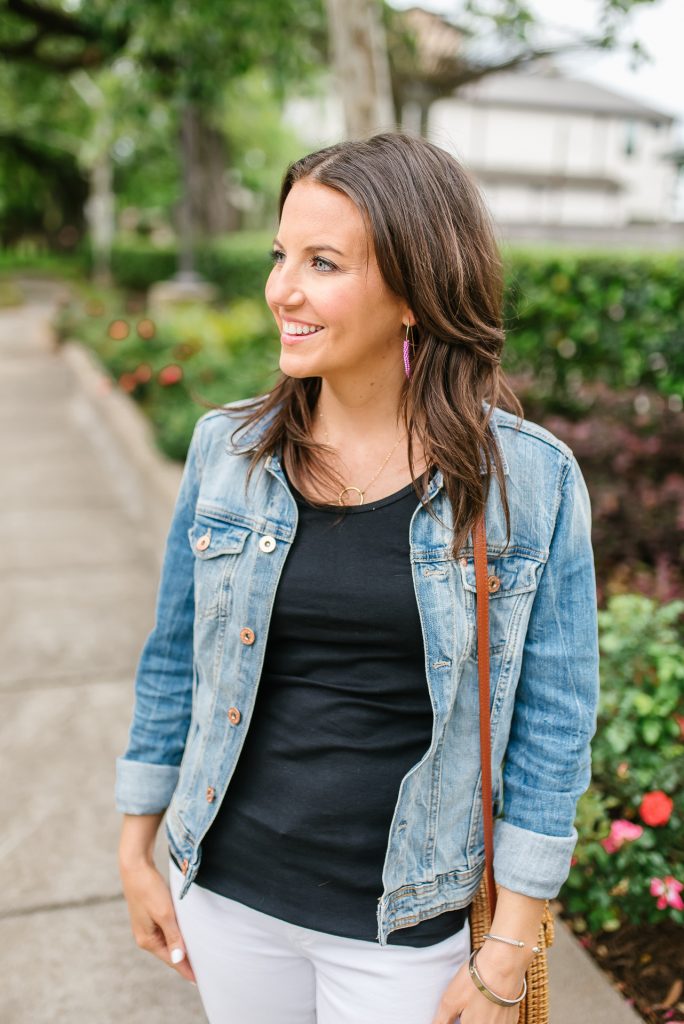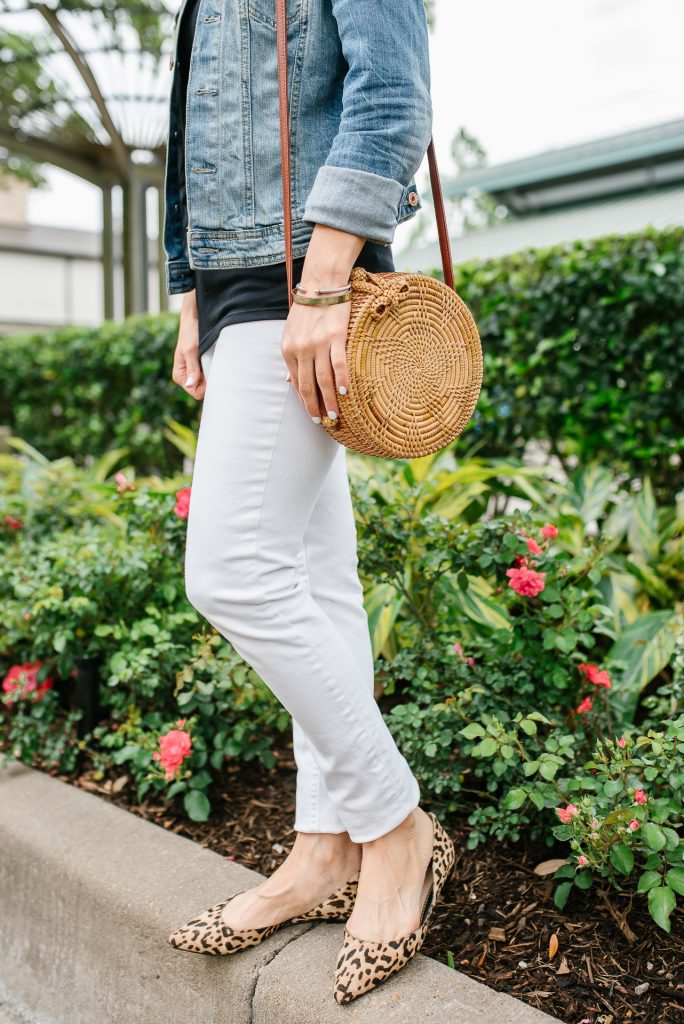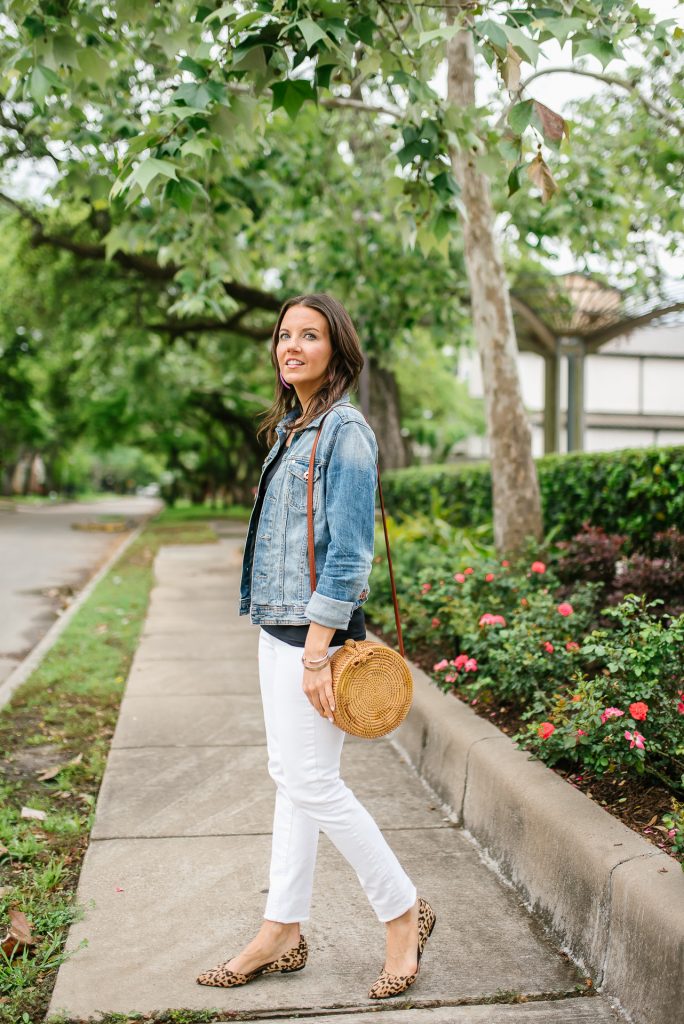 One thing I am a true believer of is that a closet of the right basics can give you a full and complete wardrobe.  From a few good pairs of jeans, solid colored tees and tanks, and great jacket or cardigan, you can mix and match to create so many different outfits.  If you find a few trendier pieces to mix in, even better.
For the spring and summer months, my white jeans and denim jacket are staples for me.  I wear them so much paired with different tops from prints to solids to stripes.  It's such an easy outfit formula for summer that will look put together and chic.  If you want to add something a little trendy to your look this season, a leopard print shoe could be just what you need.  I purchased these flats last year, and they always add that perfect finishing touch to a look filled with solid colors, basics, or both.
A few other trendy favorites to incorporate, statement earrings and a cute straw bag.  Both of mine are affordable options which is great if the trendiness doesn't last long.  While not a hard rule I always stick to, when buying trendy items, I lean more to the affordable options from places like Target and Amazon.  For my basics that will get plenty of wear in multiple seasons, I will spend a little more.  Like I said it doesn't always work out that way, but I try to stick to it.
Every now and again, I find a good quality basic at a great price.  Ya'll these Amazon tank tops are so good!  I wear tank tops SO MUCH!  In addition to wearing them in layered looks in spring and fall and stand alone with shorts or jeans for summer, I also wear them non-stop around my house as loungewear.  I have had these tank tops a few months, and so far so good. I like the wider strap and that they are not too low cut.  They come in 2packs, so I went with black and a stripe.
Fingers crossed, I will be spending sometime at the pool this weekend!  A good book, maybe some wine, and a little sunshine is calling my name!  Wherever your weekend takes you, I hope you have a fabulous time! See you next week!
Photography By: Banavenue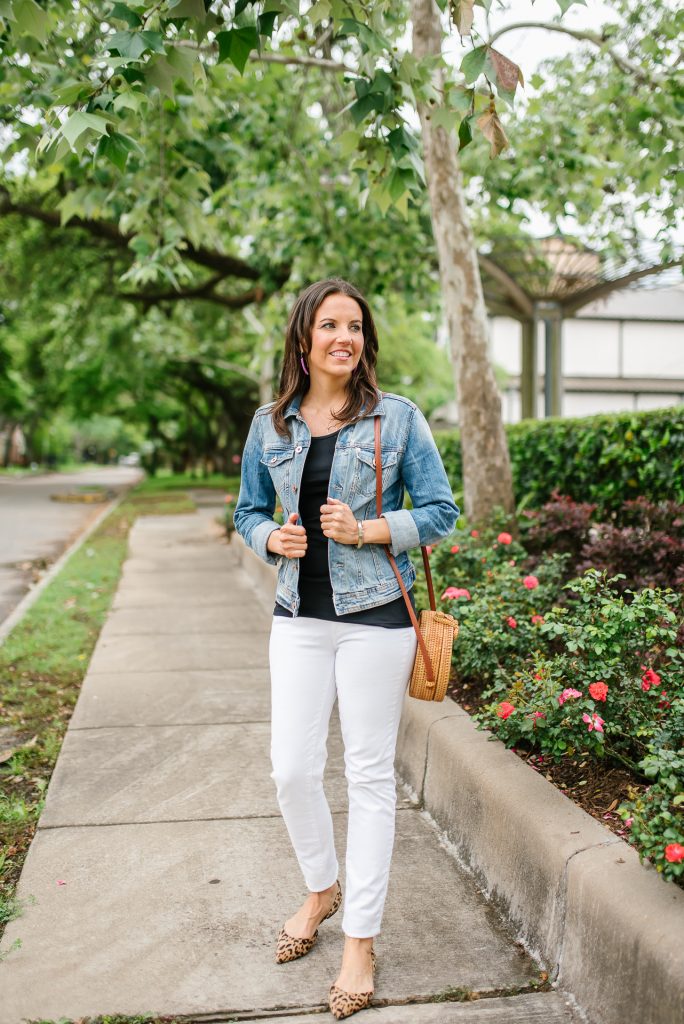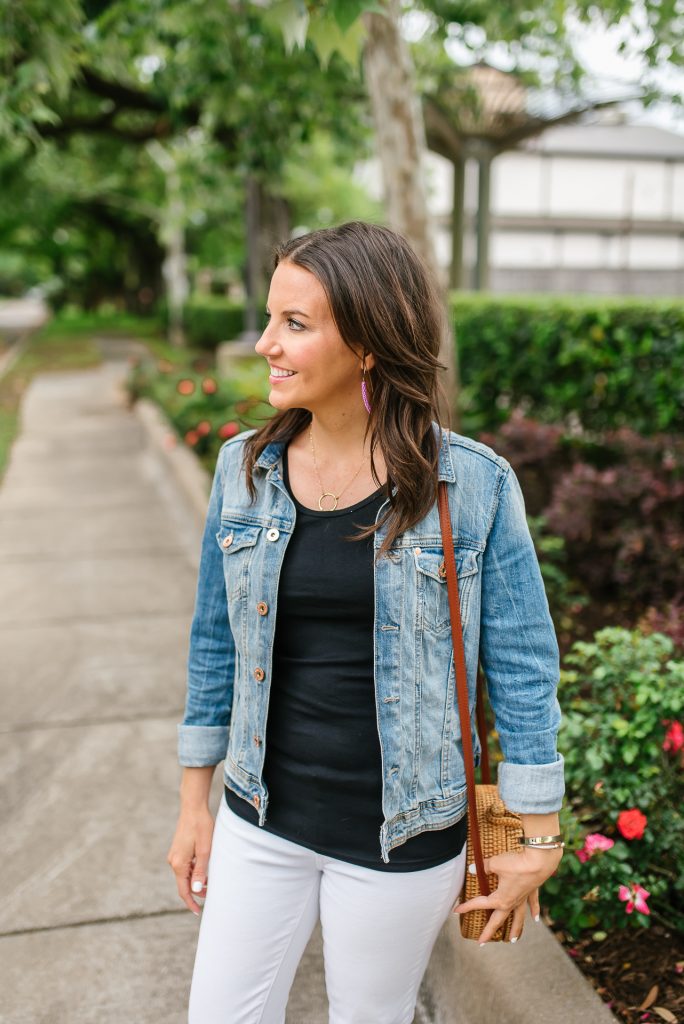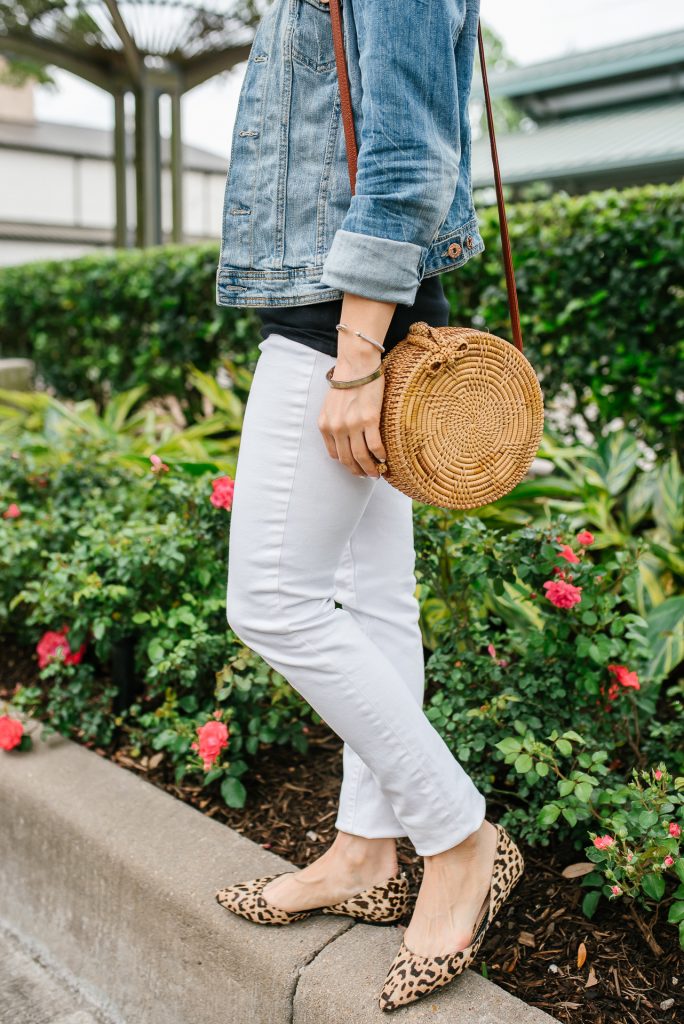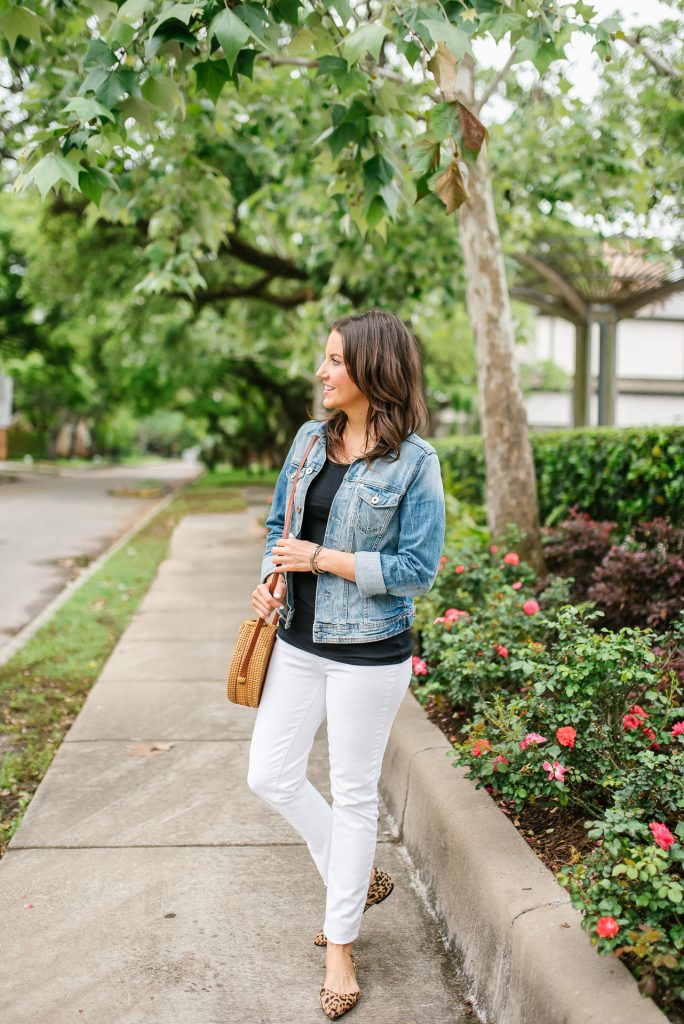 SHOP THE LOOK