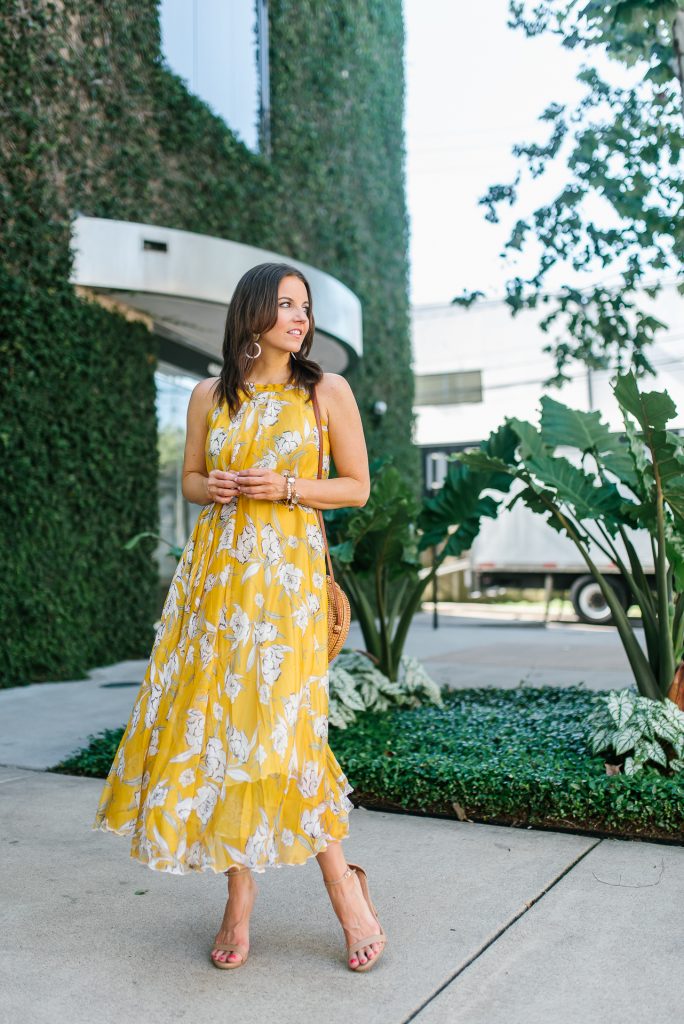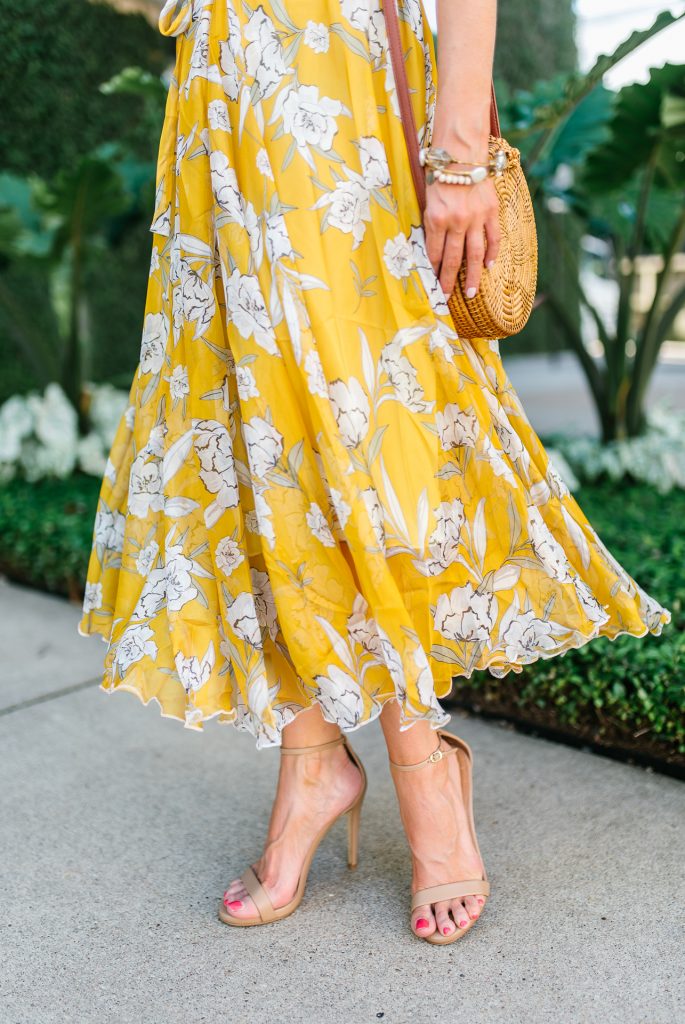 Happy Friday friends! We have made it to the weekend!  I am headed to my first Astros game of the season this weekend, and then plan to just kind of relax and chill the rest of the time. I have a trip coming up, so I'm planning to start packing and prepping for that too.
I wore this dress to the grand re-opening of a restaurant a week or two ago.  This yellow floral dress is so perfect for a summer outing or party.  If you need a dress for a summer wedding, this would be perfect! Yellow is one of my color obsessions this summer, so this dress was a must have for me.  I love the flowy chiffon fabric and style.  It has great movement when you walk and move.  I received quite a few compliments when I wore it out.
It comes with fabric to tie around your waist, and you can also go without for a more flowy look.  I think the without option would be great for a beach or tropical vacation. I like to tie it to create a more polished look.  Since I am 5'3, this dress fits me more like a maxi dress.  If you are taller, it would probably be more of a midi length.
I hope ya'll have a fabulous Friday and an amazing weekend! Thanks for stopping by this week! I always appreciate the love and support!
Photography By: Banavenue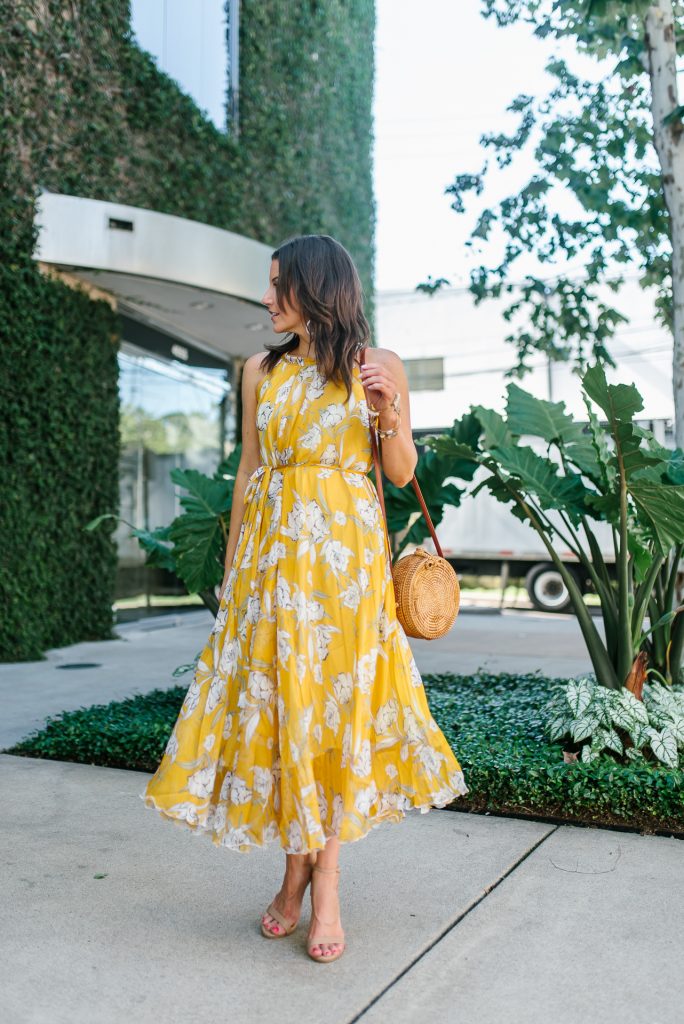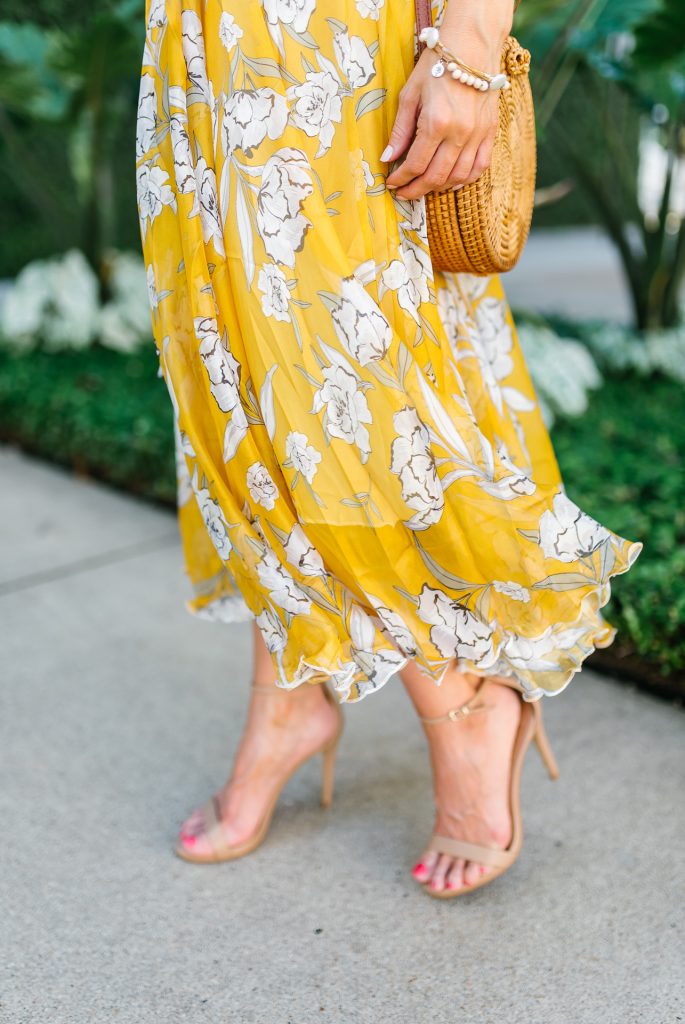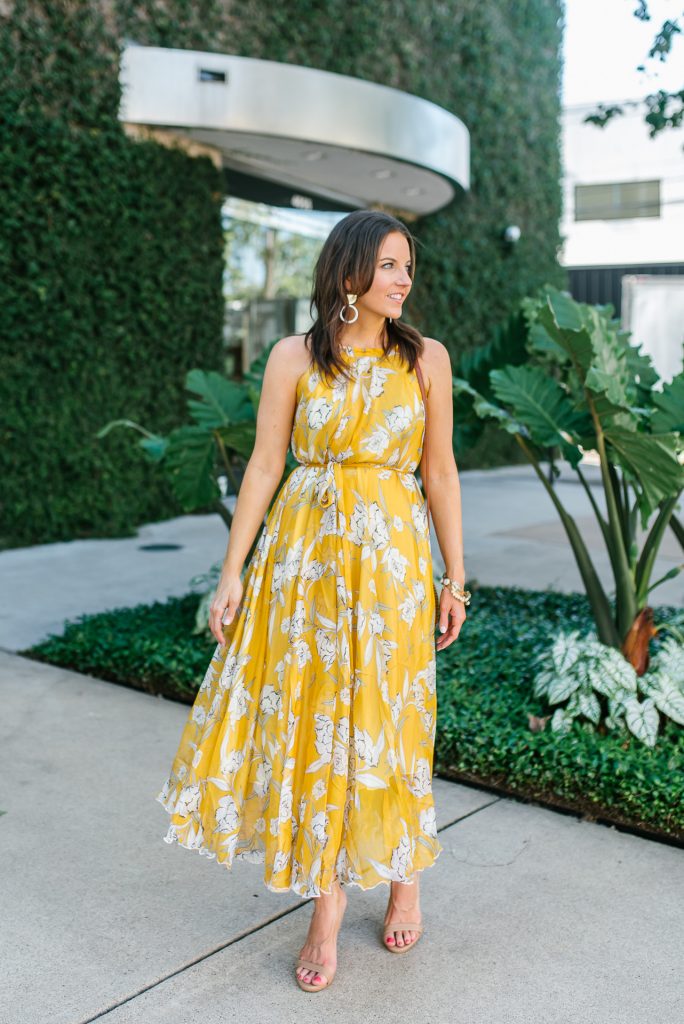 SHOP THE LOOK
Love this post? You may also love: