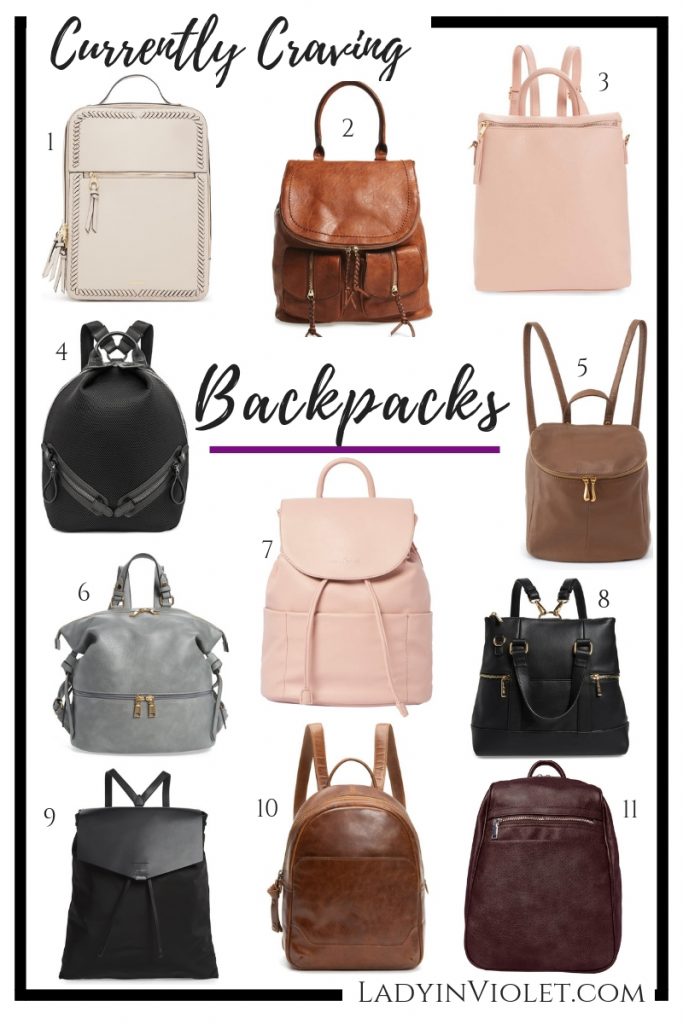 Hello Ladies! Happy Monday! How was your weekend?  Mine was pretty low key and relaxing.  It was really nice to have a pretty chill Saturday night.  We did venture out a little during the day on Saturday.  The 100 degree day proved too much for us, and we eventually retreated to the a/c and Netflix.
This past weekend in Texas was Tax Free Weekend.  It always happens just before school starts, and you can buy school supplies and clothes tax free.  One of my favorite items to buy every school year was a new backpack.  Thanks to this school day must have turning into a trendy must have handbag, I can still sport my favorite back to school accessory.  I rounded up a few of my top picks for backpacks for fall perfect for work, travel, and weekends.
My top two color choices for me would be black or burgundy.  I think both will work well with a variety of outfits and have a professional look.  This black one is super similar to my favorite travel backpack by Henri Bendel.  It can be worn as both a backpack and crossbody.  If you weren't able to grab the Bendel one before they went out of business, you are in luck with this one!  Brown bags are great for casual weekend looks.  Both the brown and light pink bags will transition well into Spring and Summer too.
Are you a fan of the backpack handbag?  Which number is your favorite?
SHOP THE BACKPACKS
Love this post? You may also love: