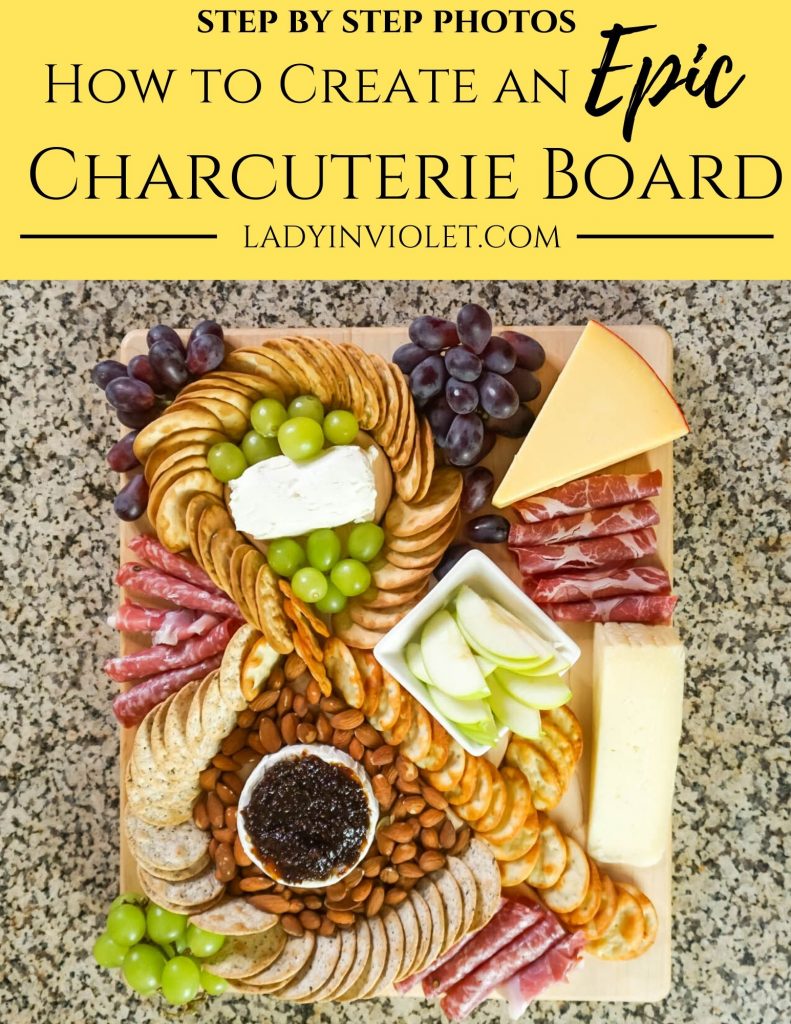 Who is watching the big game this weekend?  I have a private gathering of the boyfriend and I, and I promised him some yummy snacks!  One easy party appetizer to whip up is a charcuterie board.  It requires little prep work, and you can use your creativity to turn it into the eye catcher and statement maker of your snack table.  I'm sharing my step by step process on how to make a charcuterie board, so you can pull this off for your next party.  I love serving these for holiday parties, bridal and baby showers, dinner parties, or just a fine wine night with friends.
A few of my favorite cheeses are gouda, brie, goat cheese with honey, asiago, and port salut.   All of these are on the more mild end and mix well with other party snacks.  When picking meats, I look for variety packs with 3-4 meats.  It helps add a good mixture and comes pre-sliced!  When I'm planning to buy a large amount of fancy cheese, I usually try to stop by Trader Joe's because they have amazing prices on their cheese.
Now let's get to the how to portion of this post! Keep scrolling for a step by step look at how to make the perfect meat and cheese board.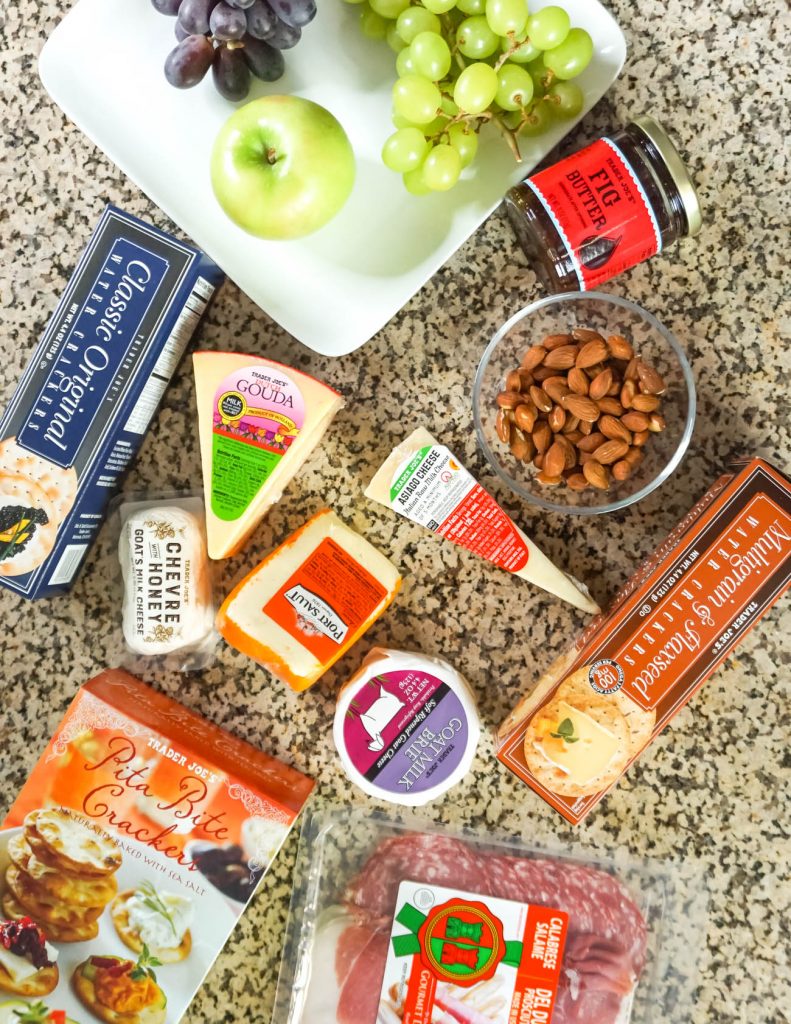 COMMON INGREDIENTS:
Variety of hard and soft cheeses – I opt for 4-5
Variety of Italian Meats – I usually buy a variety pack
2-3 different crackers
grapes and apples
jam
nuts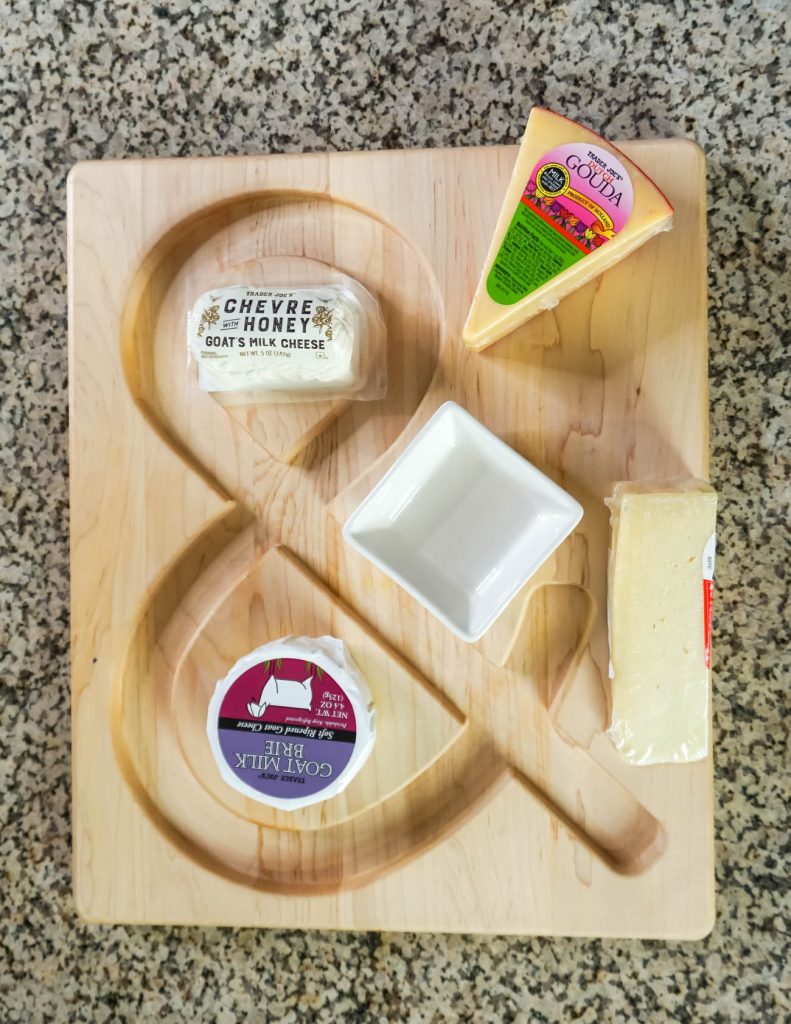 I start buy laying out my cheese on the board.  For this board, I purchased 5 because I like to have an extra in case one runs out during the party.  I try to have an even mix of soft and hard cheeses.  Since the soft ones tend to spread a little when being served, I placed them on the island portions where they will have more space.  If I plan to use a sauce dish, I will work it in during this step too.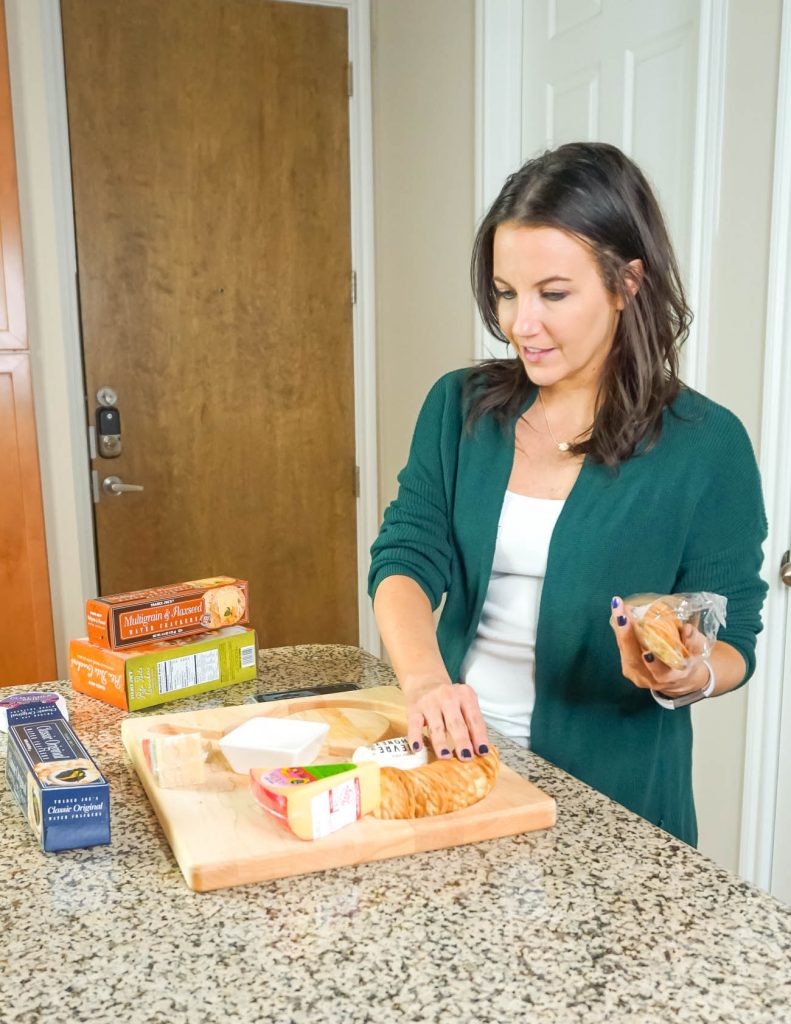 I love that this tray has inserts for the crackers! It makes it so easy to place and keep the crackers standing.  This might be a new requirement for all my cheese and cracker boards.  After I decide on cheese placement, I start placing my crackers organizing them by kind. I typically opt for water crackers, a whole wheat type of cracker, and a pita cracker.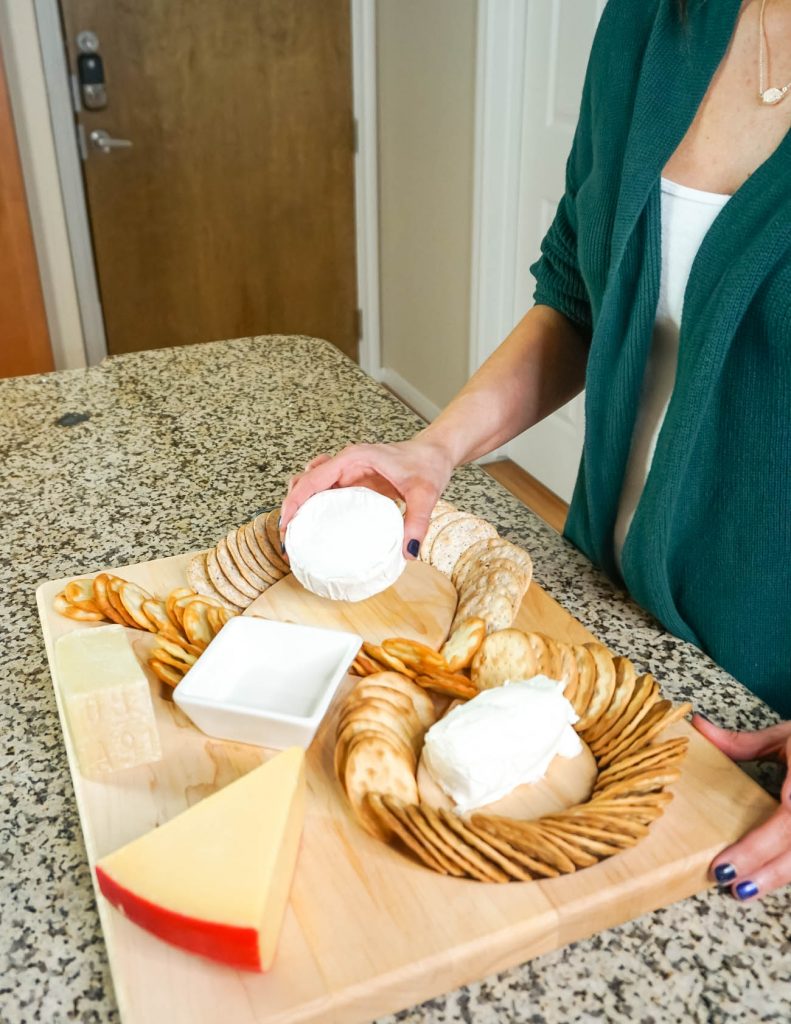 Once I have all my crackers in place, I open up my cheeses and place them in their permanent homes on the board.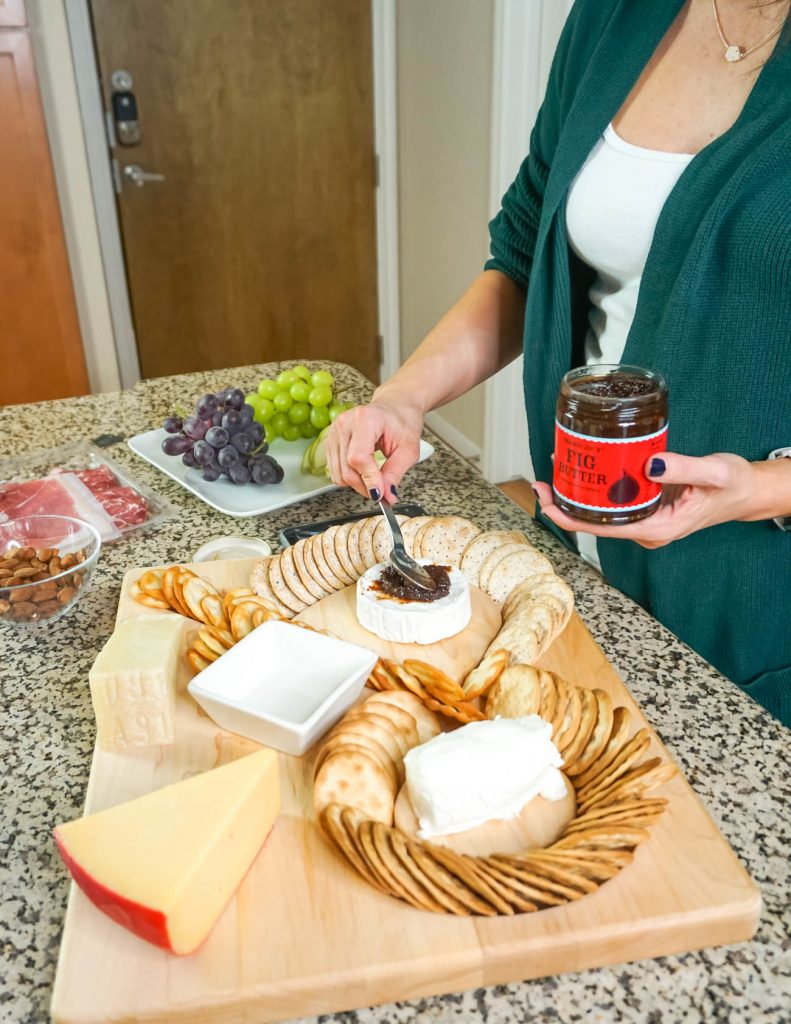 I like to include a jam on the board to mix in with the cheeses.  You can place this in a separate container or layer over a brie.  Fig and raspberry are two of my personal favorites to mix with cheese.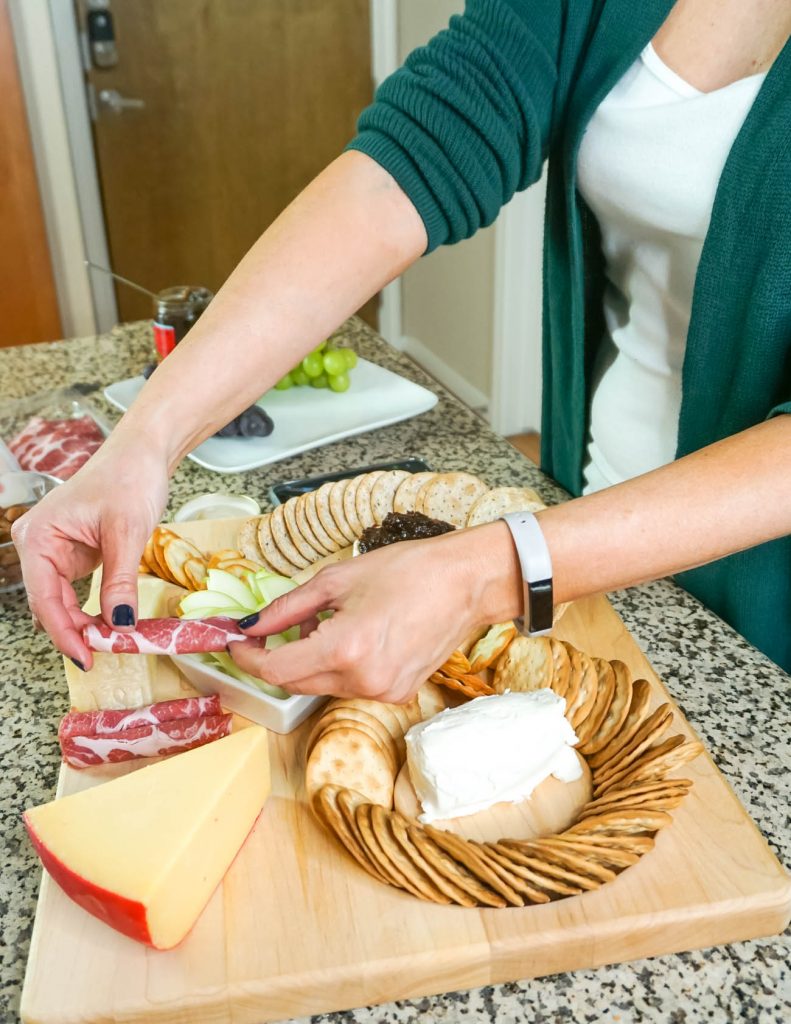 Now the real fun begins.  It's time to style your board.   The Italian meats are the next main part of my board, so I start placing them in the bigger areas remaining on my tray.  To save space, I roll each piece and lay them next to each other.  You can layer them on top of each other too.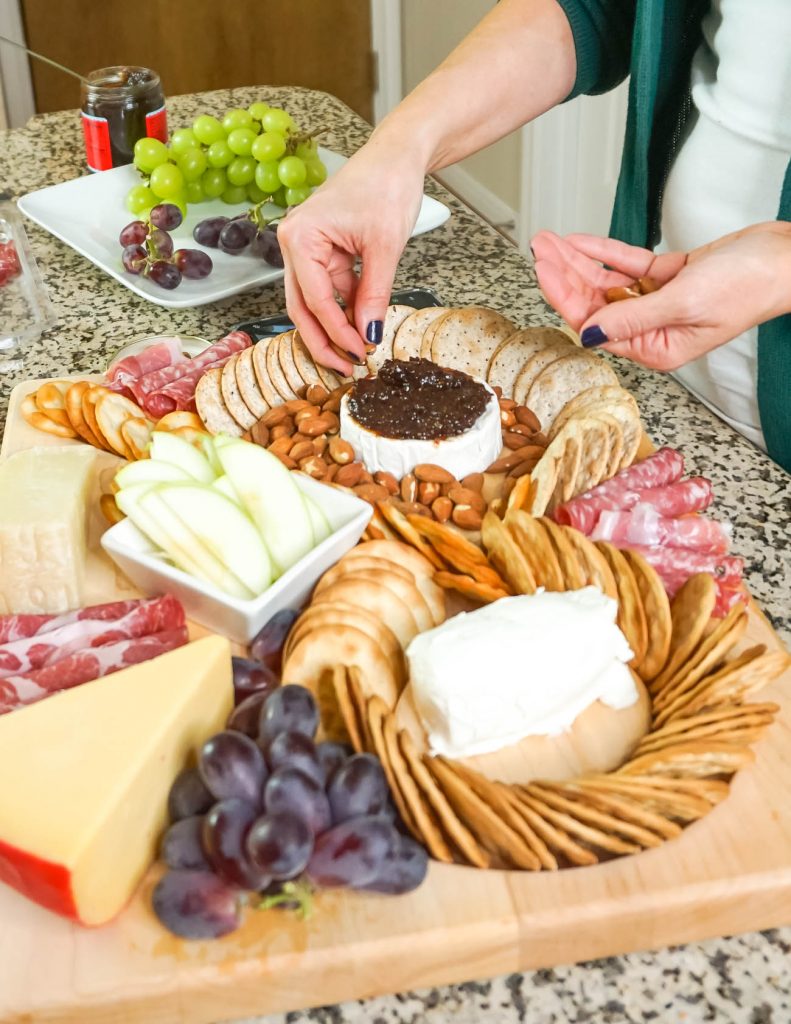 Once I have my meat in place, I start adding fruit.  I decided to add apples to my container, but you can also add them on the board and place jam or nuts in the container.  Grapes make great filler for any big or small spaces needing a little color.  Last, I sprinkle almonds around my brie to fill in the extra space.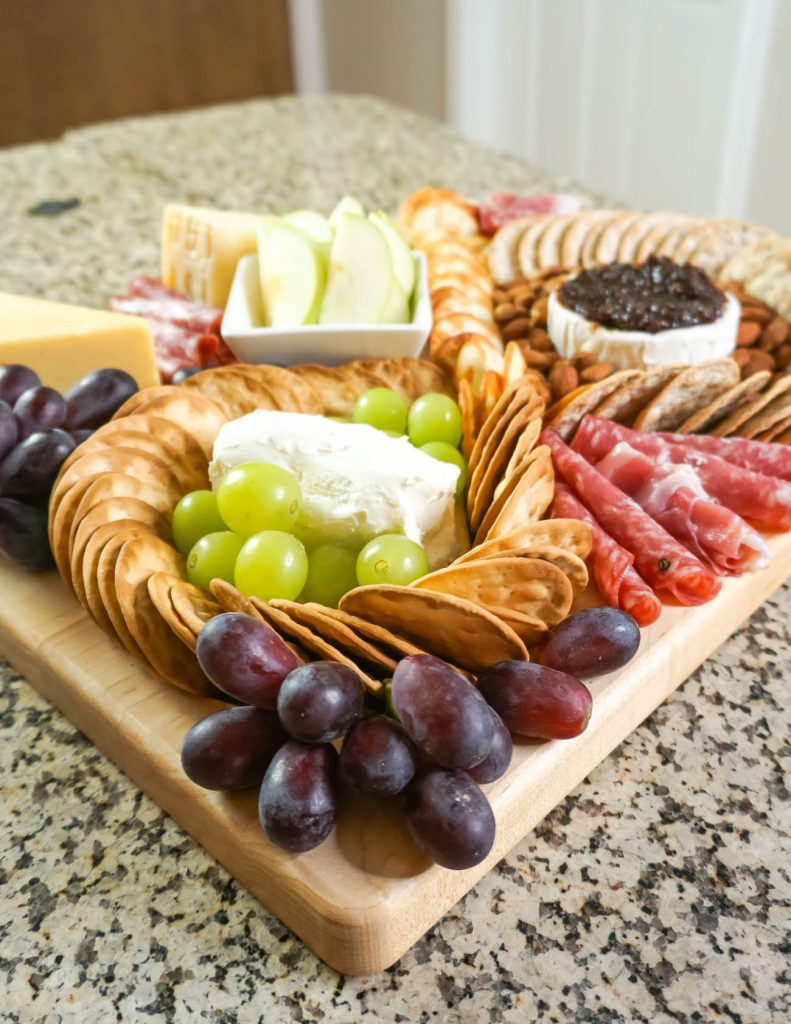 With the last almond added, my charcuterie board is complete!  This party appetizer can be put together pretty quickly.  I like to set it out about 20 minutes prior to party time so the cheese can slightly soften and be easier to cut.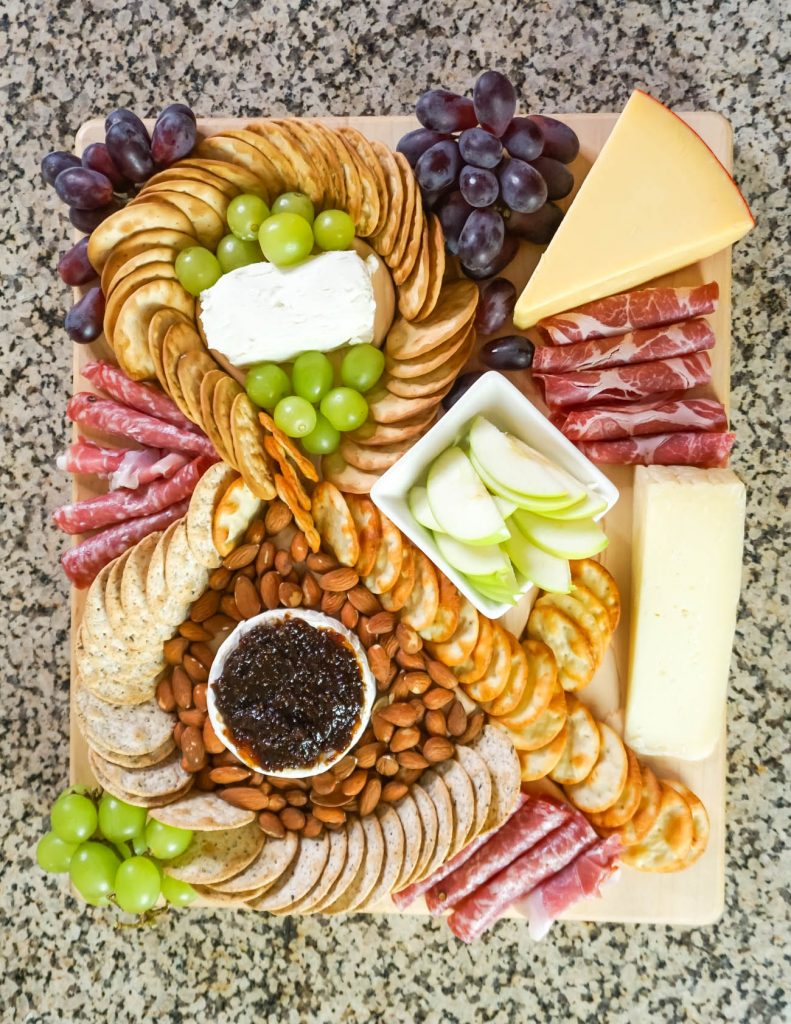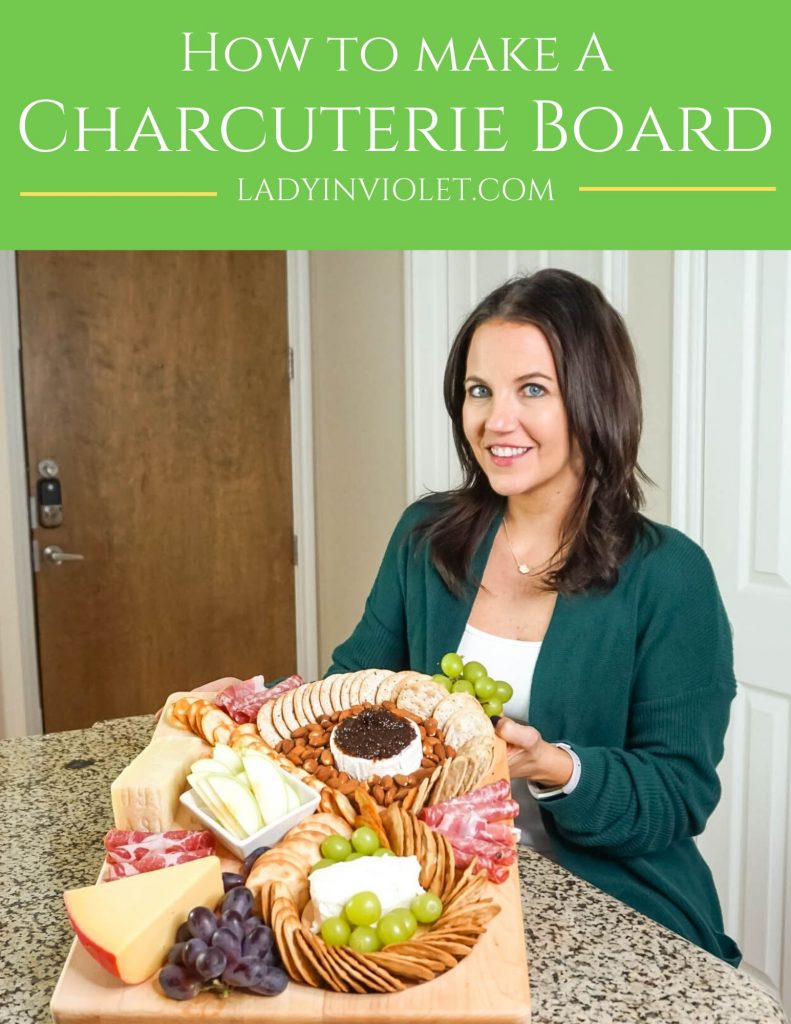 Love this post? You may also love: