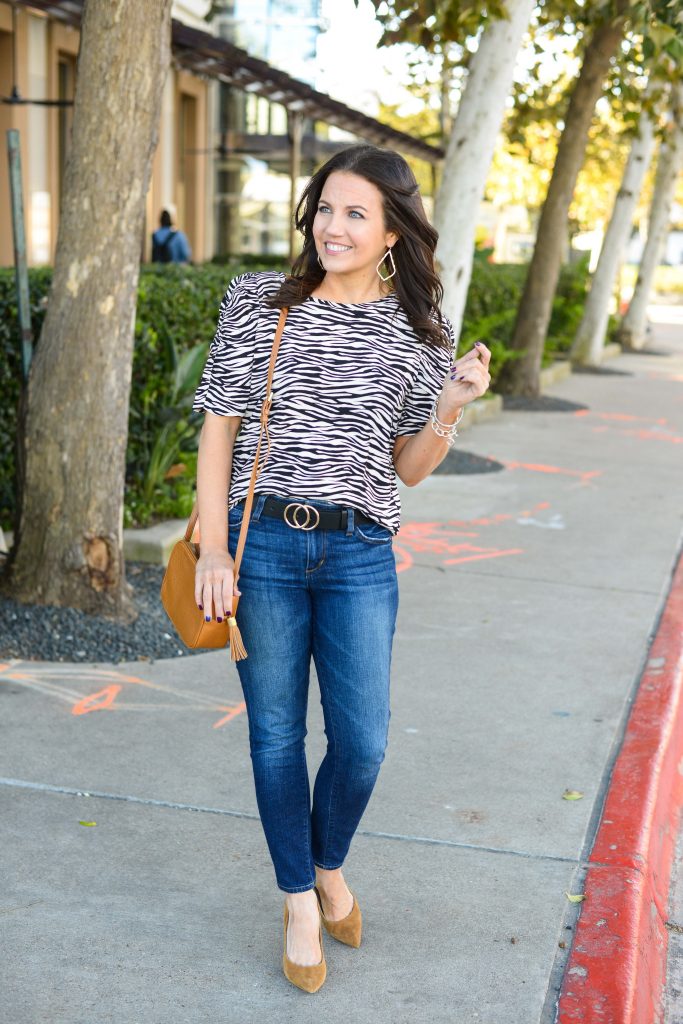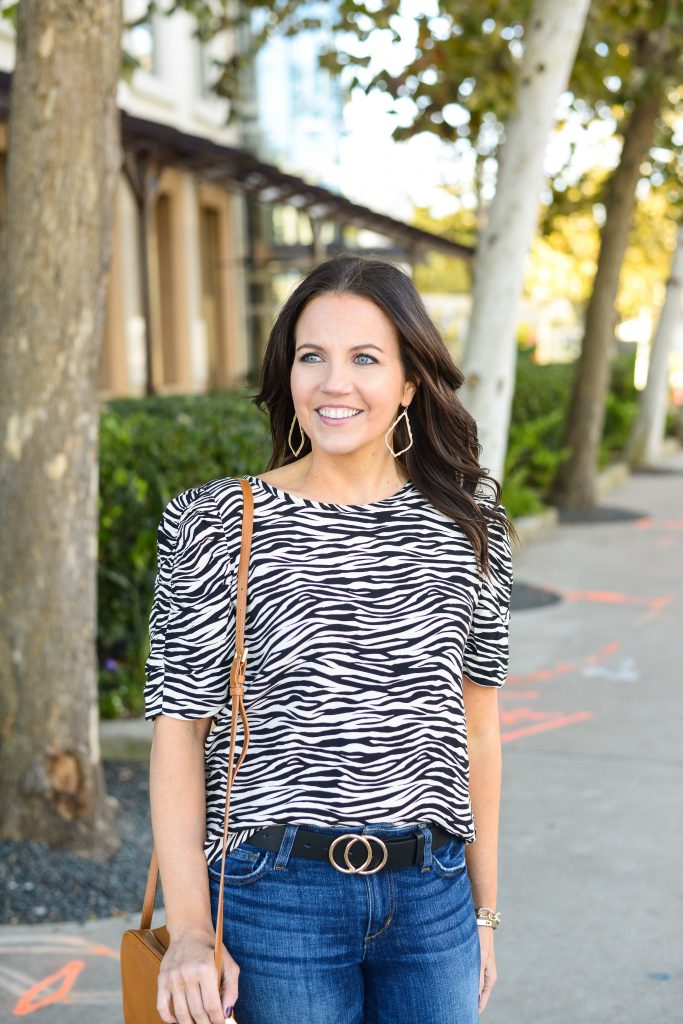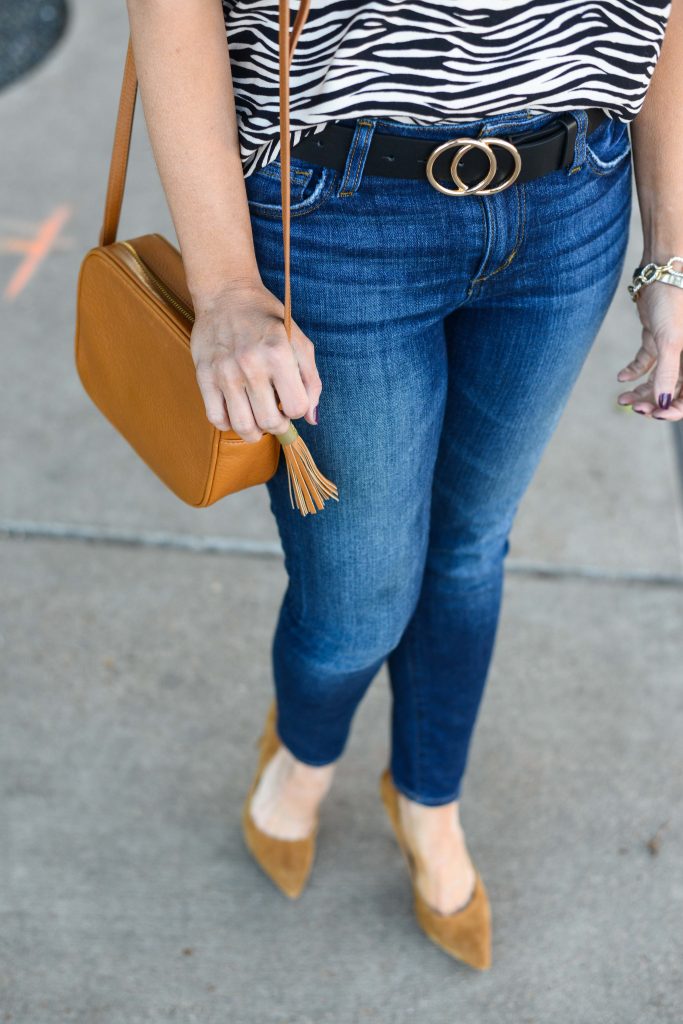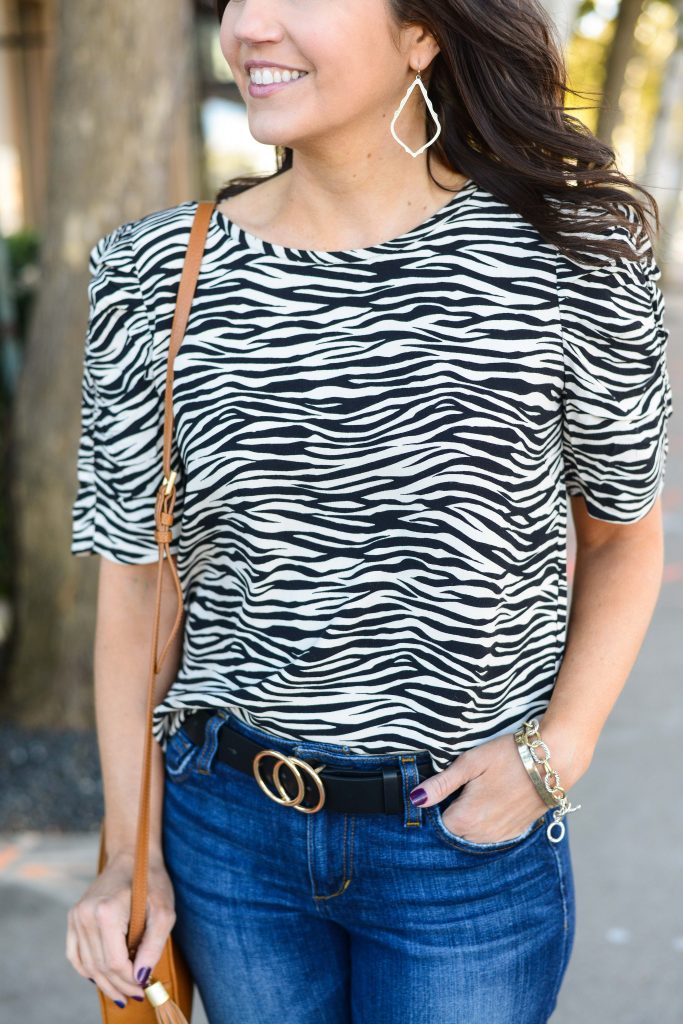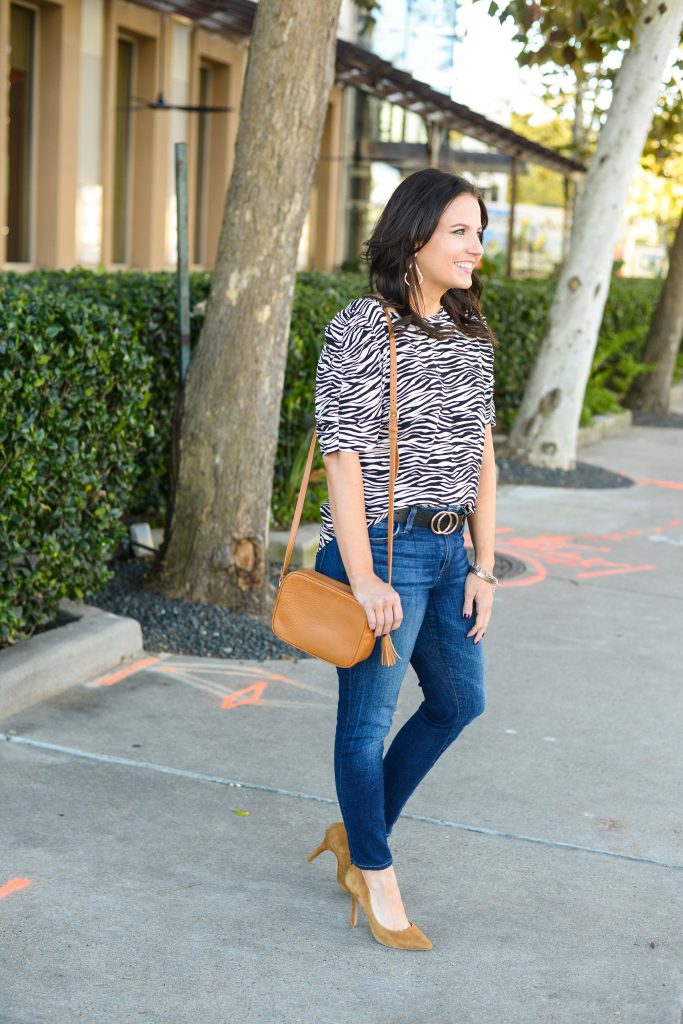 I've already added a few new items to my closet for Spring, and almost all of them are prints.  In the past, I have gravitated to more solids with a few prints sprinkled in.  I can already tell this year is going to be different as I add animal and floral prints more into the mix.  I've always been a fan of beautiful spring floral prints.  Animal prints has been a slow add to my closet with a pair of shoes and like one top in probably the past year.
So far for spring though, I have already added 3 pieces! While leopard print may be the most popular animal print, I've leaned a little more to the zebra print.  I love stripes, and I'm sure that is a big part of why I am so drawn to this print.  It's like an abstract striped top.  This top is the classic black and white look of this print.  I do love the color varieties like pink and gray that I've seen in other pieces.
For the spring season, I wanted to add a few nice casual tops to my wardrobe that had lots of versatility.  I had a few life changes from last spring with a new job that has a more casual style to a new relationship that means less first date dresses and outfits and more casual hanging out clothes.  I still want pieces for grabbing brunch or happy hour with my girlfriends.  So basically work to happy hour/brunch to casual date night.
Animal prints are really great to hit all of these marks.  This zebra print top is a nicer material for work, and the puff sleeve detail makes it fun for a night with friends.   It's also casual enough for grabbing a quick bite to eat before settling in for movie night.  You can easily dress up this top with a pencil skirt, black jeans and heels, or pair it with a colorful straight leg slack.  I think blue and green would be really pretty with this print.
Stay tuned this spring for more animal print, some really pretty florals, and of course I still will be styling some great solid basics perfect for every closet.
Photography By LA Photography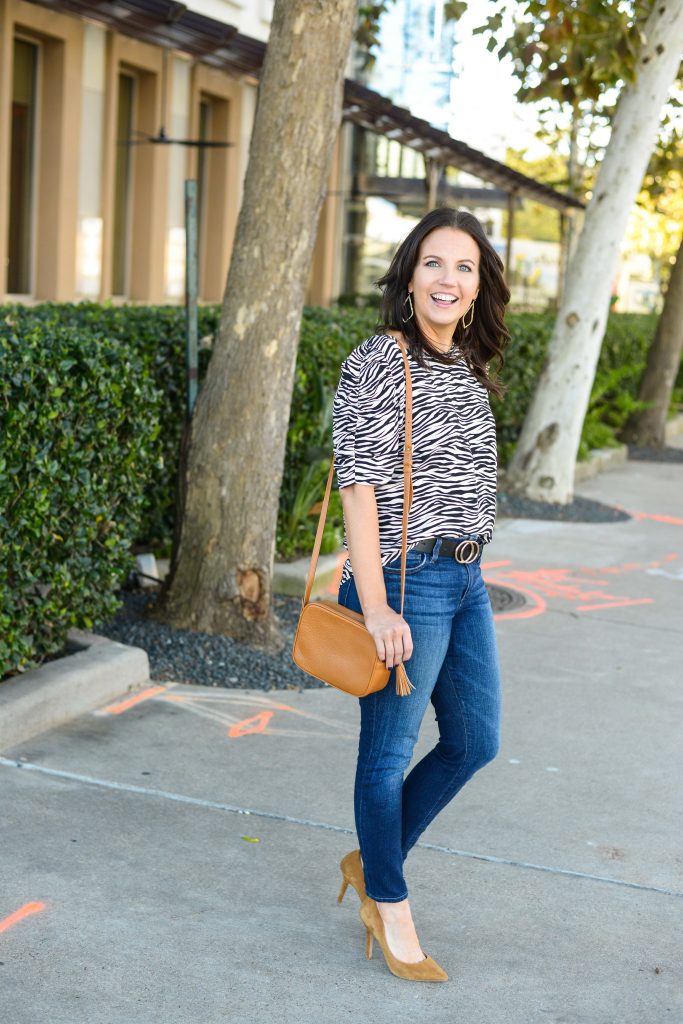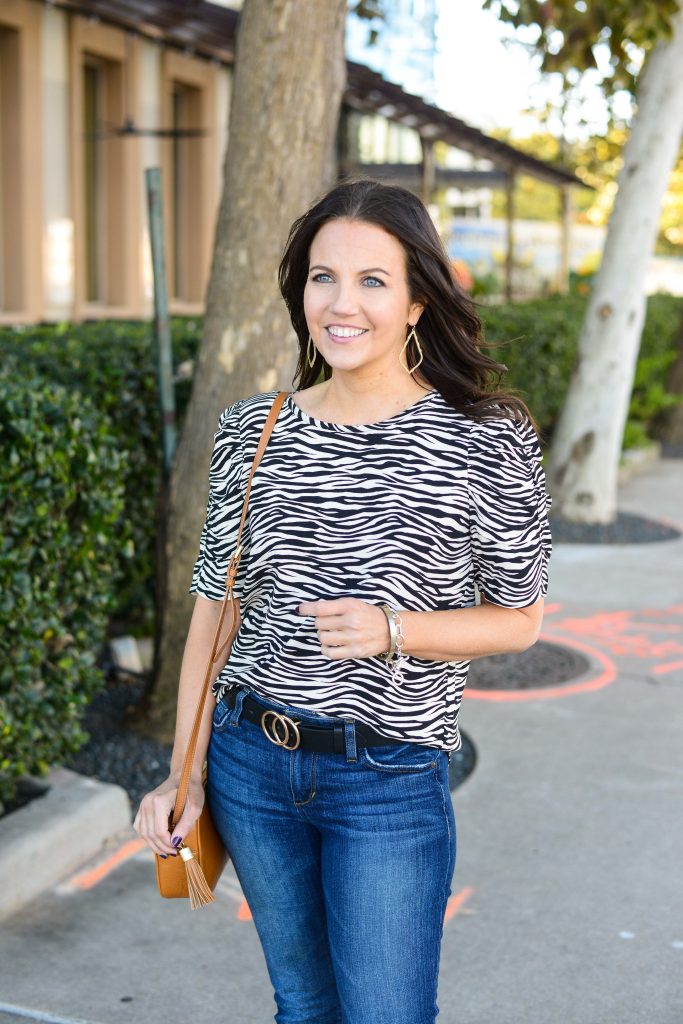 SHOP THE LOOK
Love this post? You may also love: