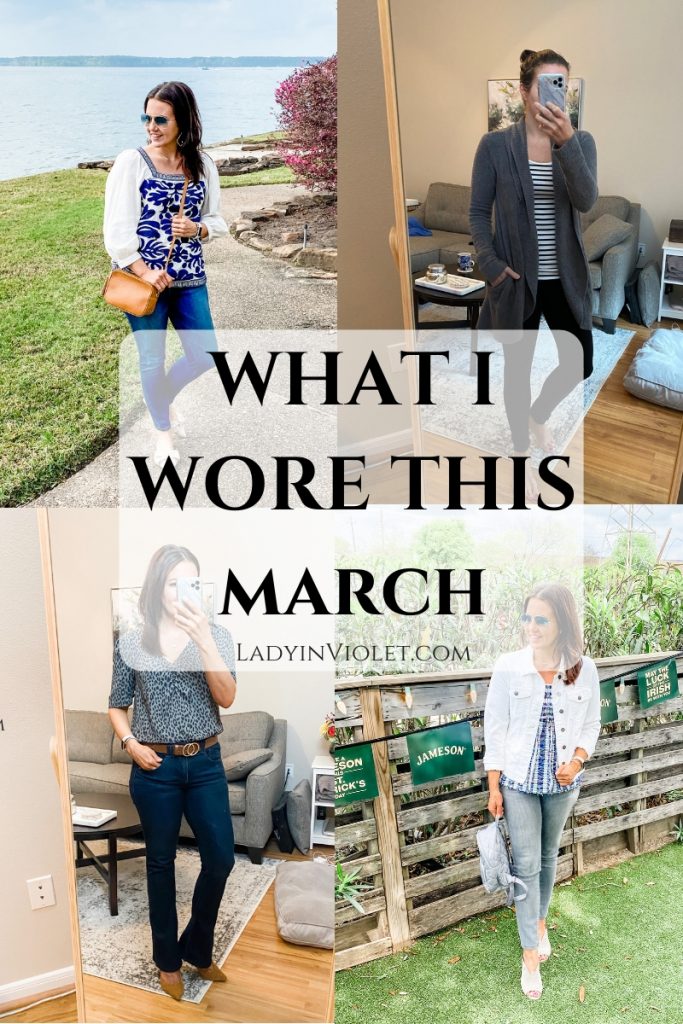 Well hasn't this been a whirlwind of a month! I started the month finally able to start wearing all the cute and pretty spring things and ended it wearing all the casual comfies.  I'm thinking it might be time to start putting on normal clothes again this week.  We will see how everything goes.
For this month's outfit recap, I included a few shots from a try on session I did over on Instagram Stories (@karenkocich).  Occasionally, I share new pieces when I receive them in the mail.  Since I didn't have a chance to wear all my new spring items this month, I wanted to include them before they sell out!
Hope you enjoy this month's outfit recap!  Fingers crossed next month will be filled with more fabulous spring outfit ideas!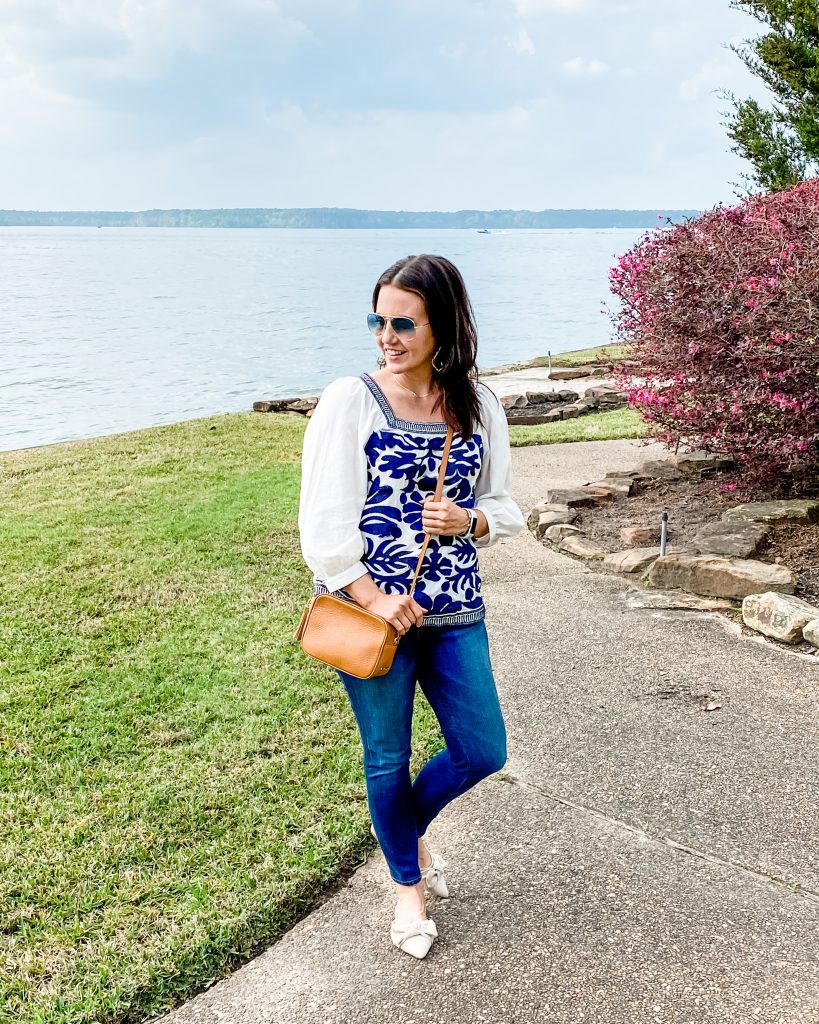 blue embroidered blouse | skinny jeans | bow slides |crossbody bag | sunglasses | earrings | necklace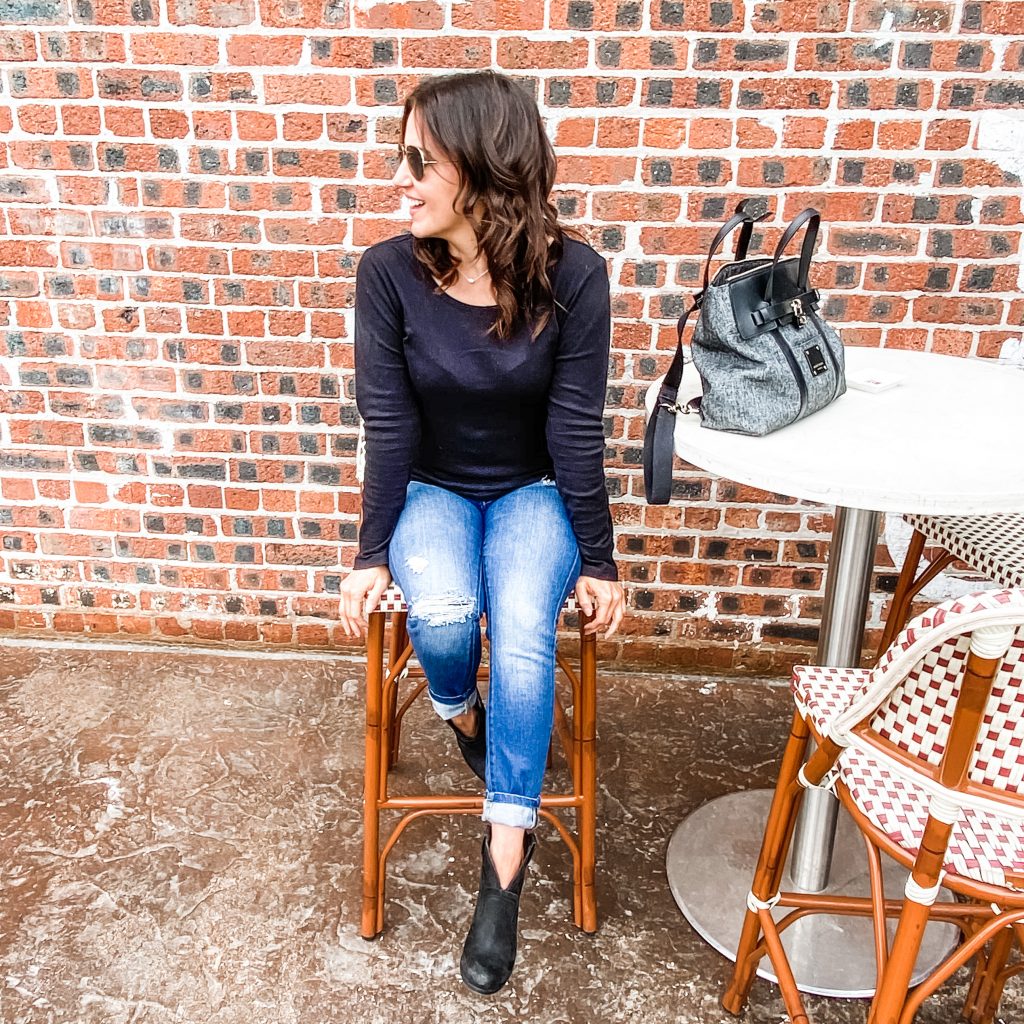 black long sleeve tee | similar jeans | similar booties | sunglasses | necklace
white denim jacket | striped cami | similar gray jeans | gray backpack | necklace | earrings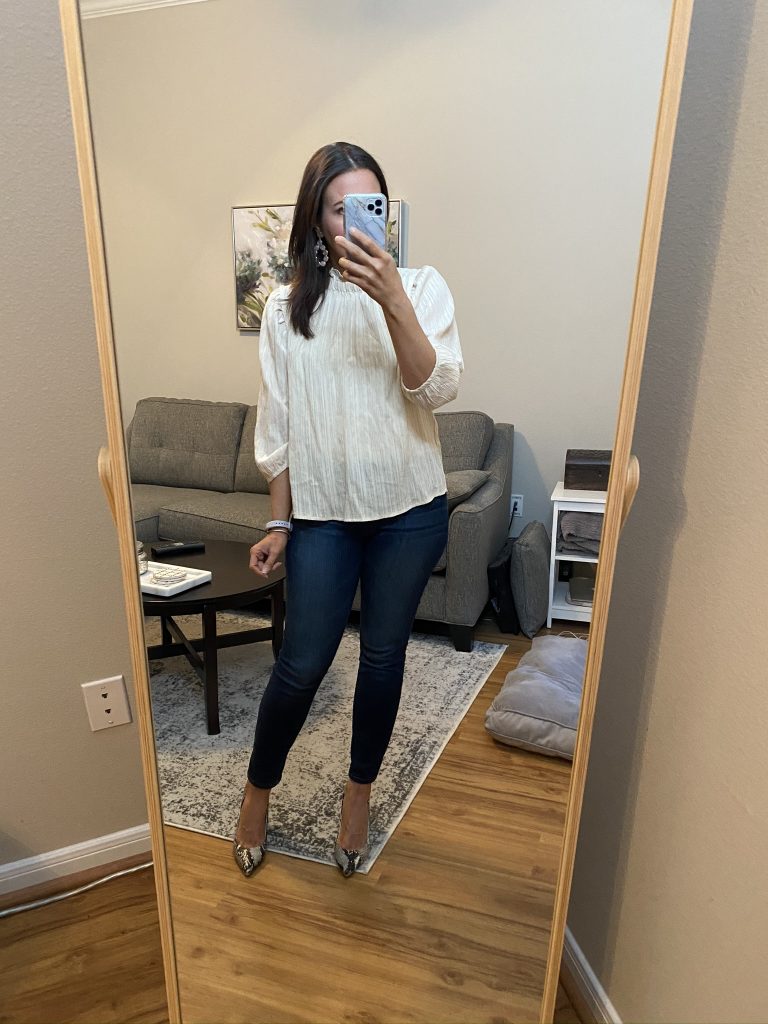 ivory top | dark wash jeans | snakeskin heels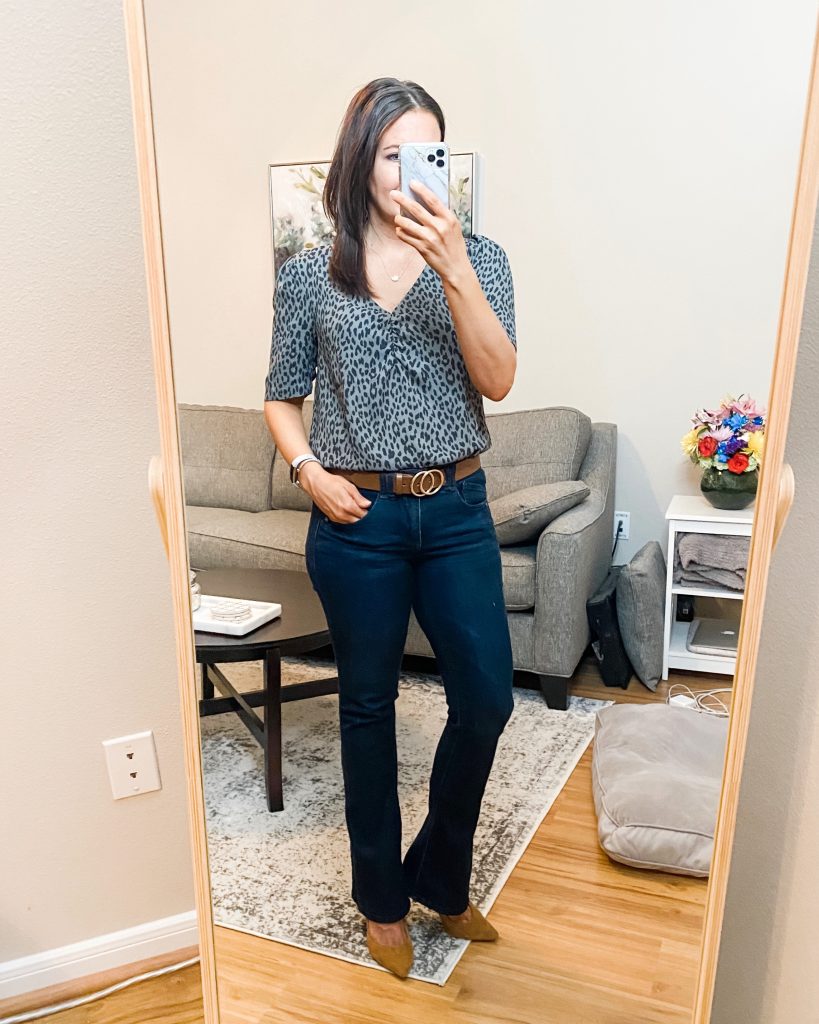 leopard print top | bootcut jeans | brown belt | tan heels | necklace
top old by Cece | Jeans | bow slides | Necklace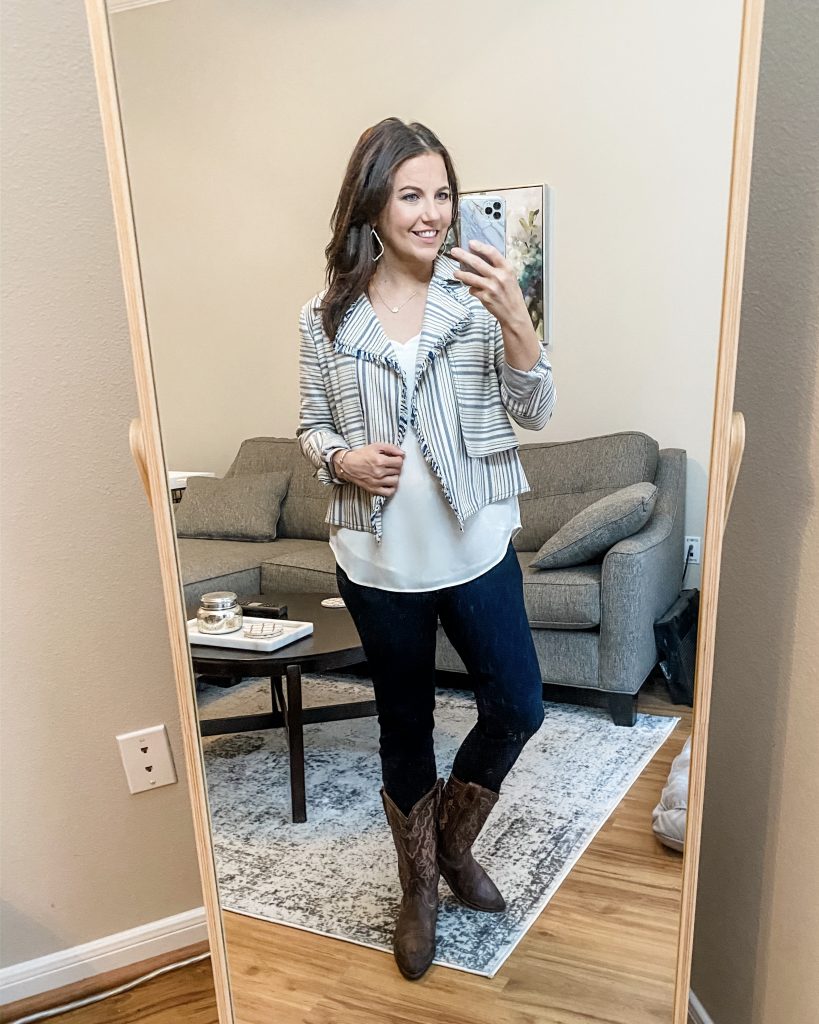 striped jacket | similar cami | dark wash jeans | similar cowboy boots | necklace | earrings
plaid top | distressed jeans | bow slides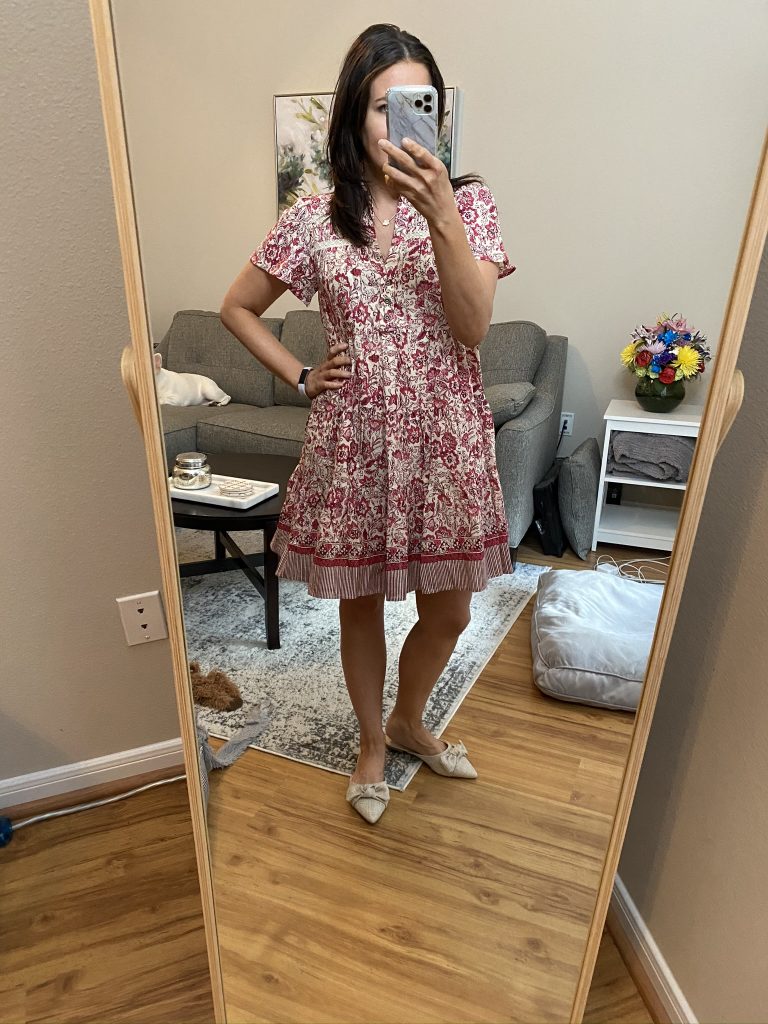 pink floral dress | bow slides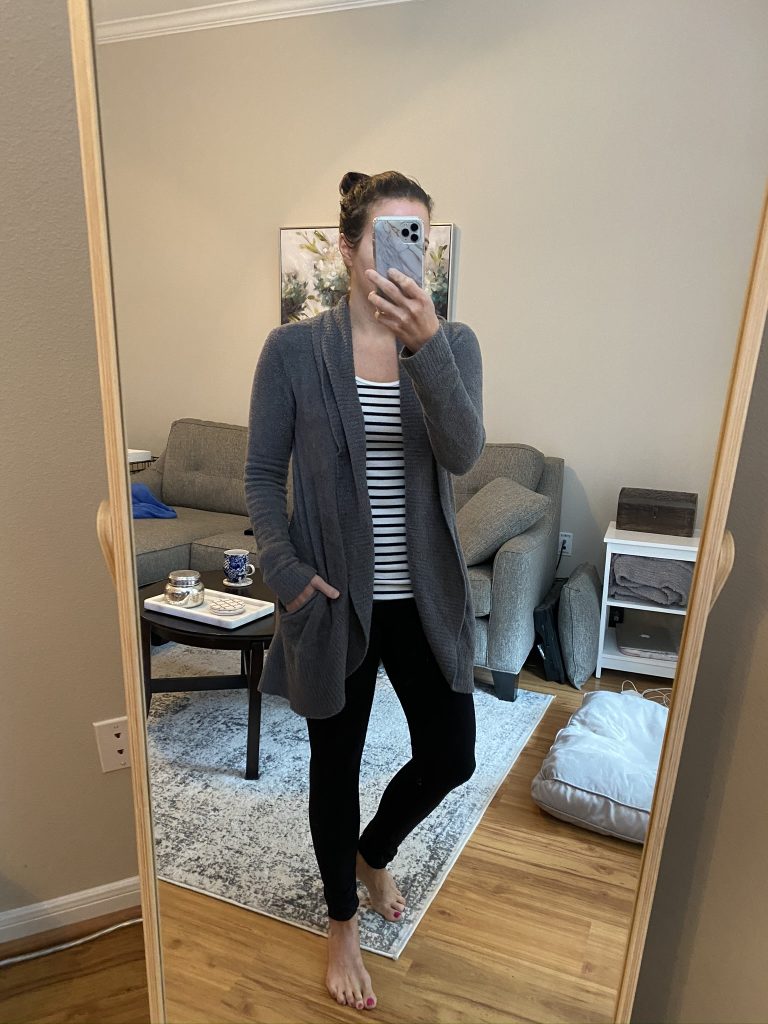 gray cardigan | striped tank top | black leggings
similar tank top one and two | black leggings
SHOP THE LOOKS

Love this post? You may also love: