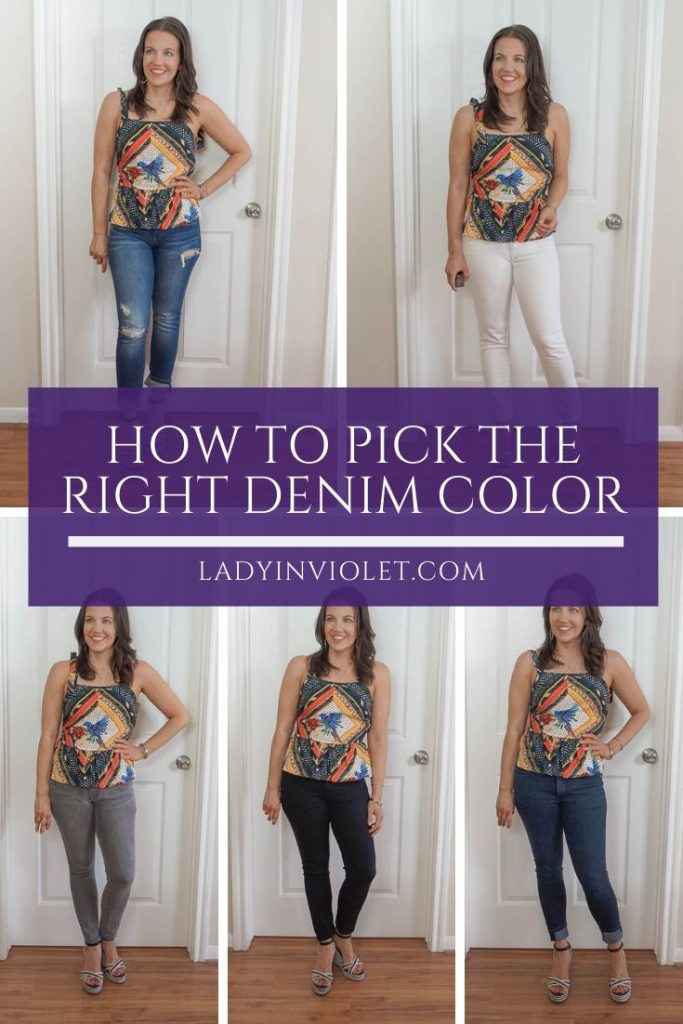 I've shared a few posts breaking down how I build an outfit. Today, I thought I would do something a little different and show how changing one item can change the overall look of your outfit.  When I'm putting together a look, one of the bigger decisions to make is which jeans to wear.  I consider factors like where I'm headed and the overall vibe I want to achieve with my look. To show how one simple swap can change your outfit, I kept all other details the same.  Keep scrolling to learn about how to pick the right denim color for your outfit.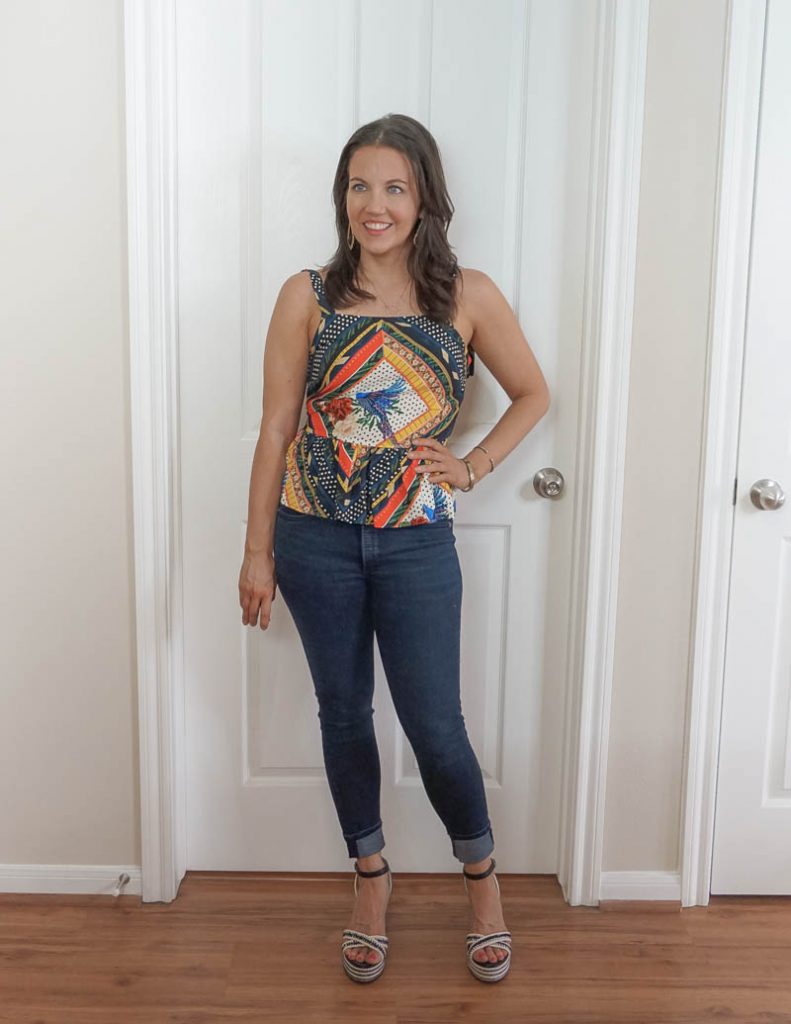 DARK WASH JEANS – A must have for any closet.  Dark wash jeans can create both a polished and casual look depending on the darkness of the jeans.  I tend to pick these jeans for when I'm heading somewhere casual, but still want to give of a polished look.  Dark wash jeans are also great for a casual work environment.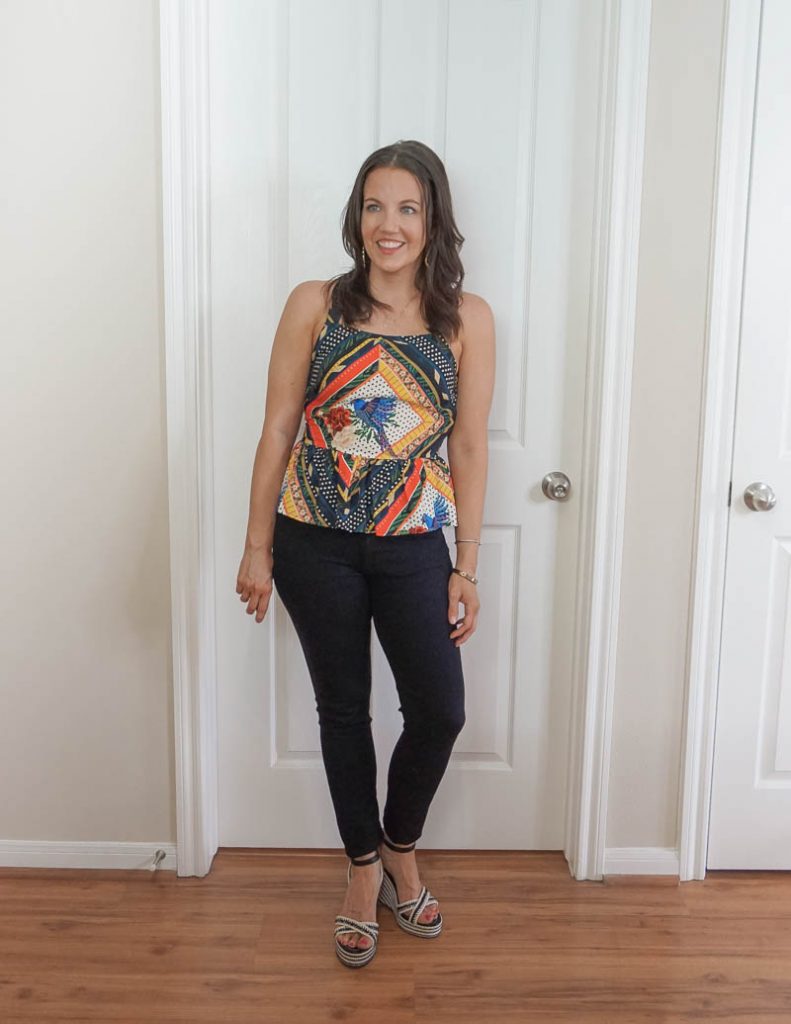 BLACK JEANS – I wear my black jeans the most in fall and winter.  Black denim is an easy way to make an outfit look a little more dressed up since they sometimes can look similar to black dress pants.  Black jeans are great for evening looks when you want to wear jeans but also want to look a little dressier than normal blue jeans.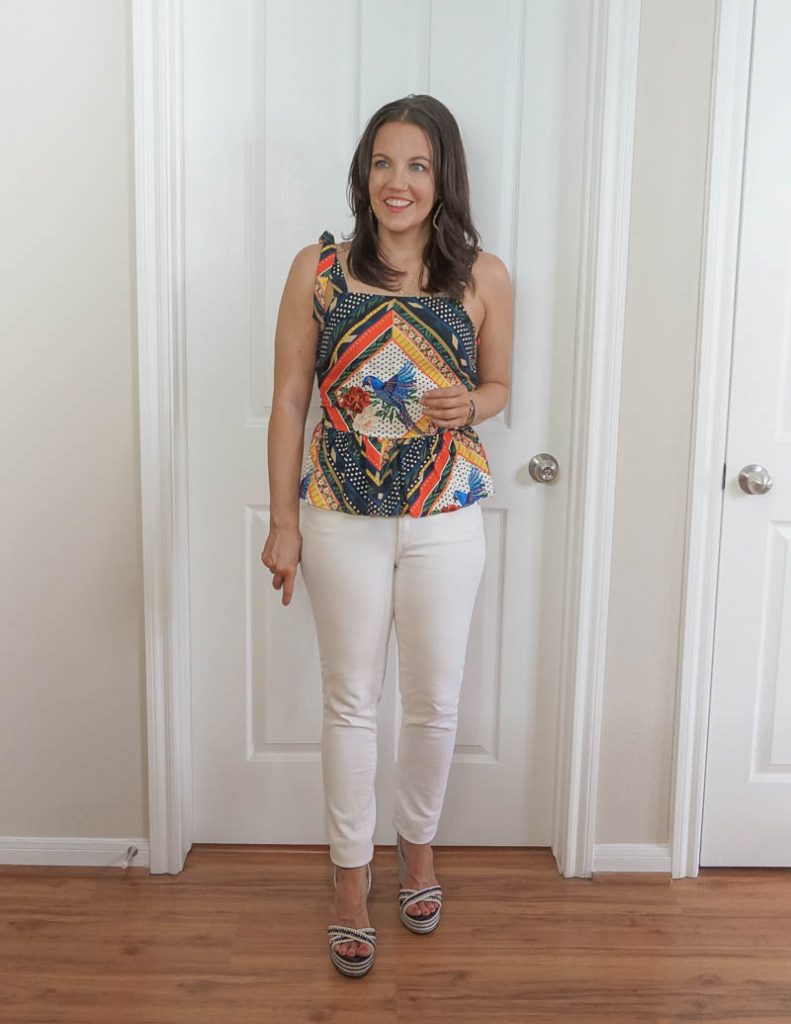 WHITE JEANS – The perfect color to dress up your spring and summer outfits!  White jeans are also great to pair with neutrals for a winter white look.  If you are headed to a nicer event where you can still get away with jeans, white denim is the perfect choice.  It adds an instant polished dressiness to your outfit.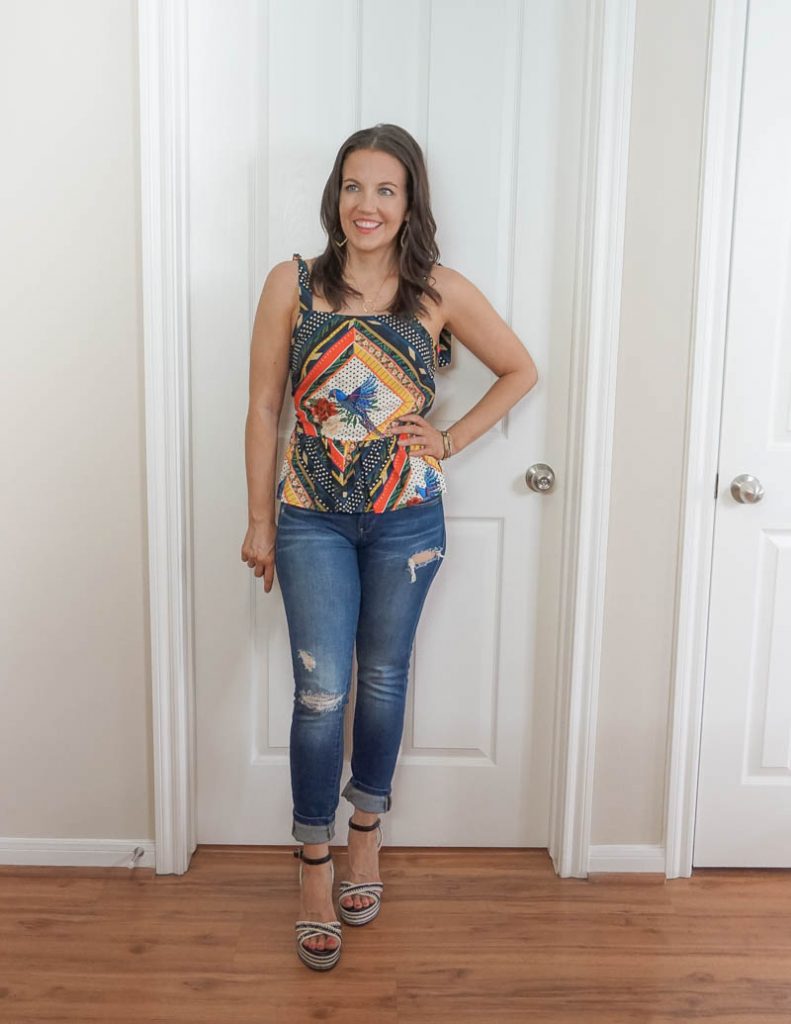 DISTRESSED JEANS – If you are looking to give an all casual vibe, the distressed jeans are perfect.  Great for heading out to daytime parties and casual gatherings.  You can also use distressed jeans to dress down a fancy top and make it look more casual.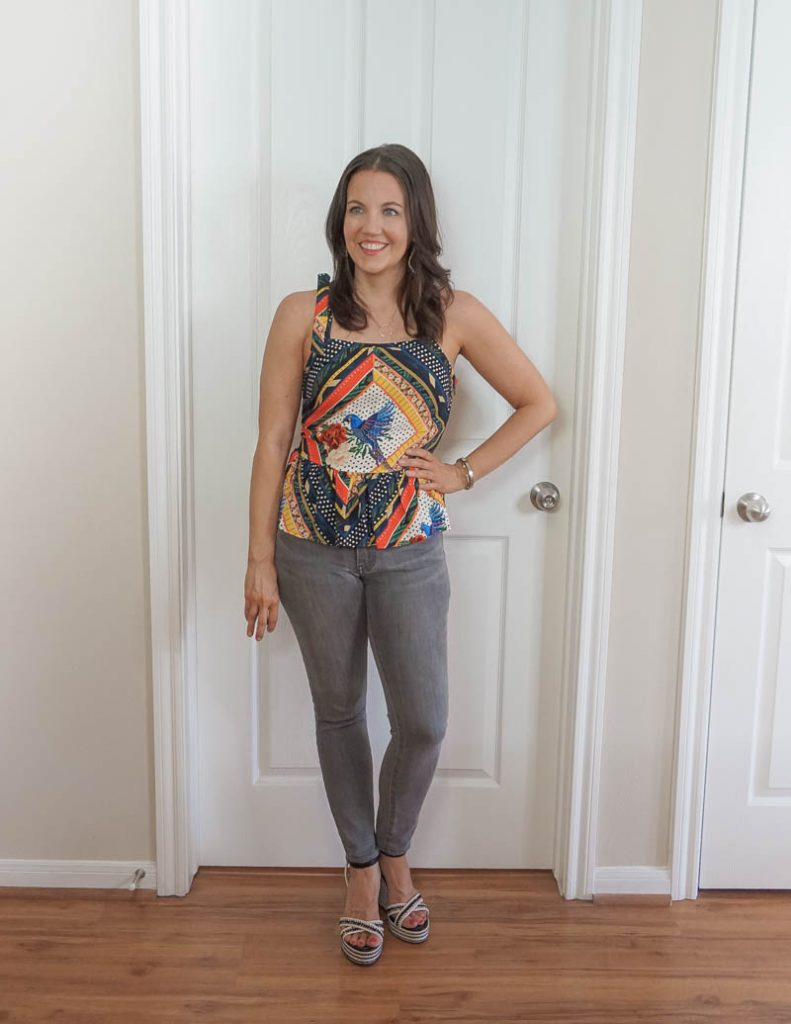 GRAY JEANS – I think gray denim walks the line between day and night, casual and polished.  It's not a common jean color, so you can wear it to a variety of events and use it when you want something different.   If you are heading to a dressier jeans event, gray may or may not work. I would opt for white on this one.  Gray jeans work well for casual evenings and daytime.
SHOP THE LOOK