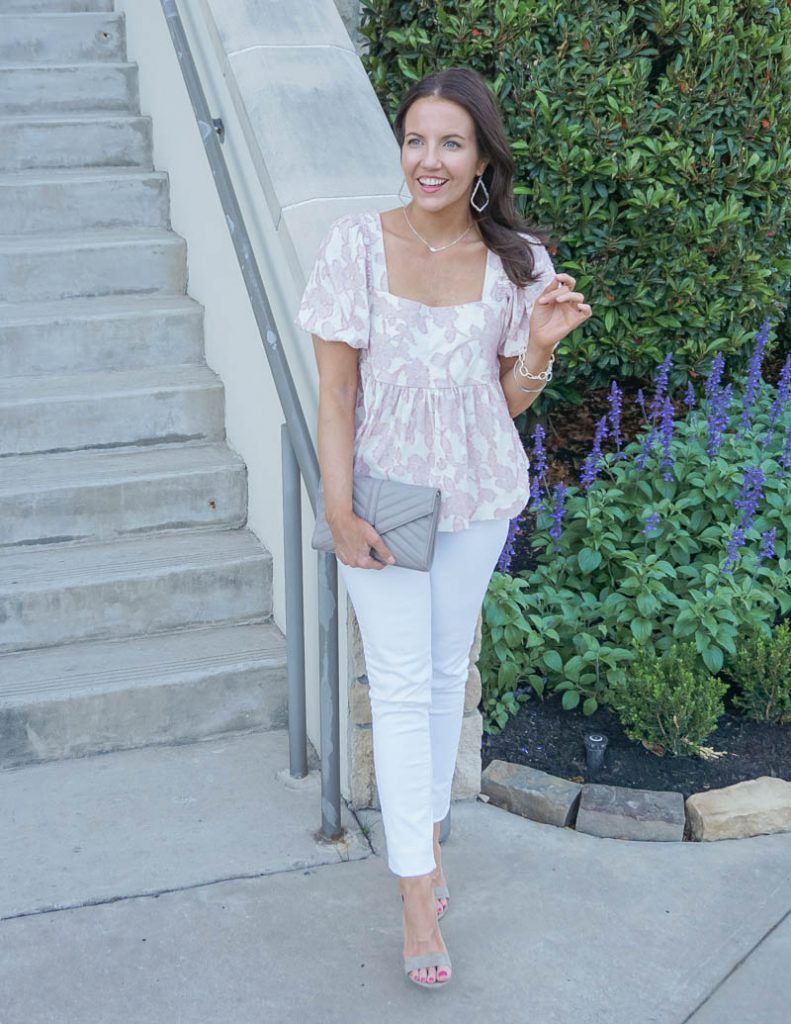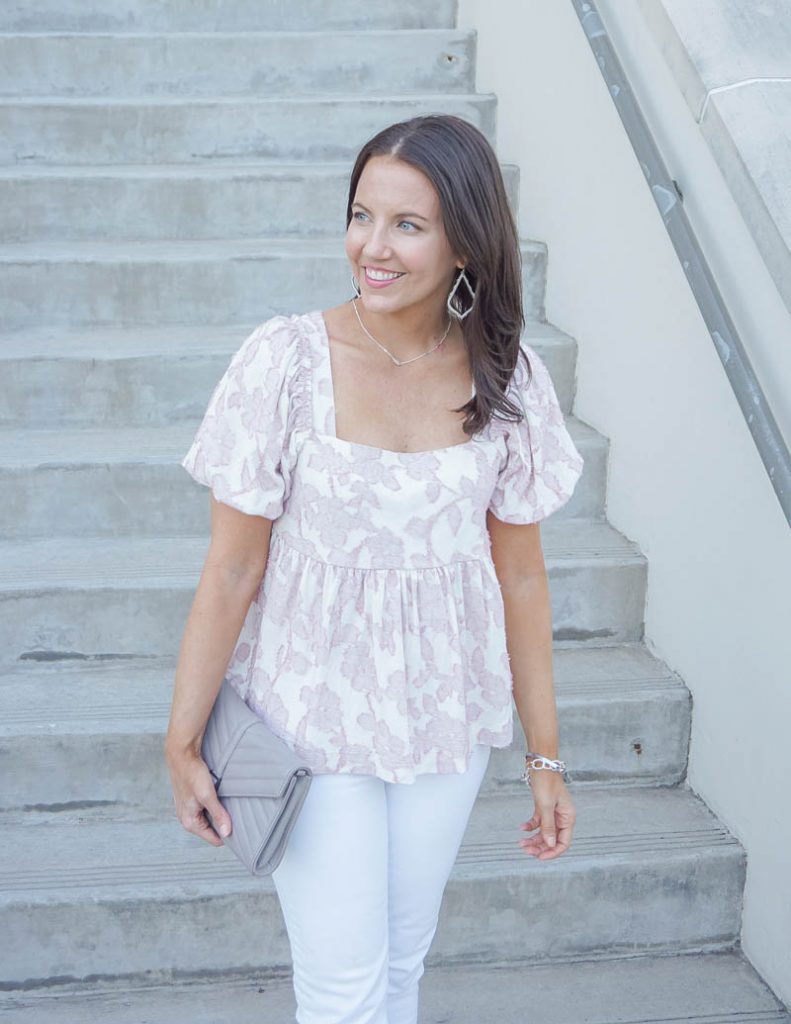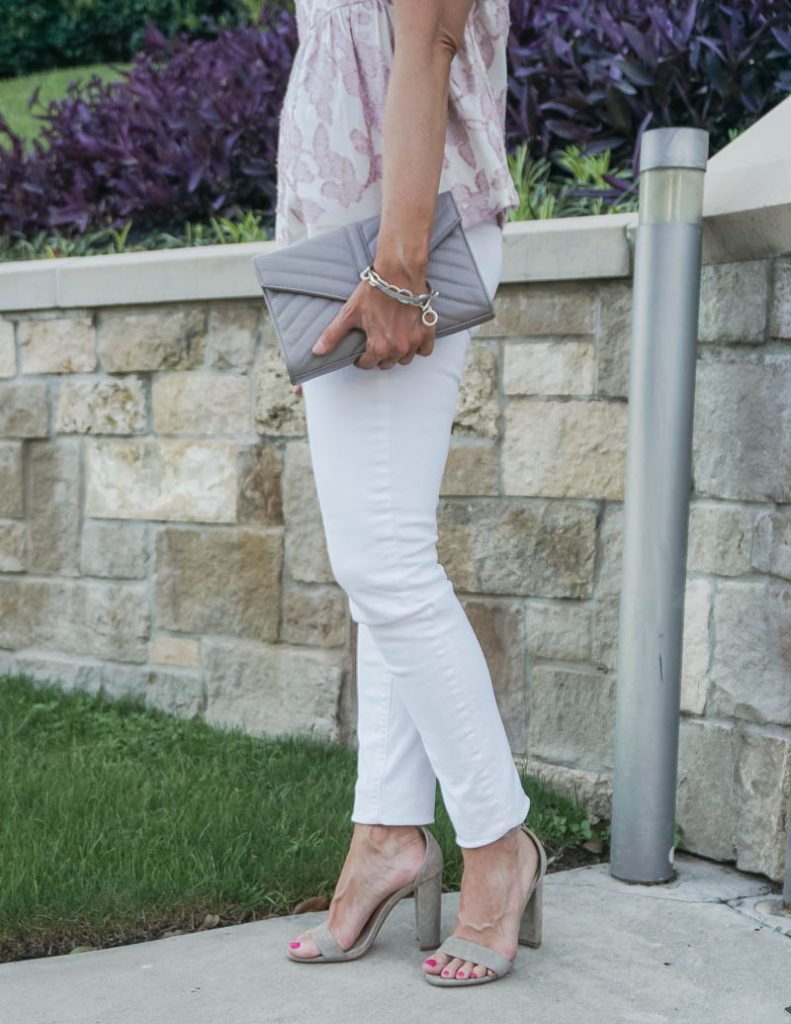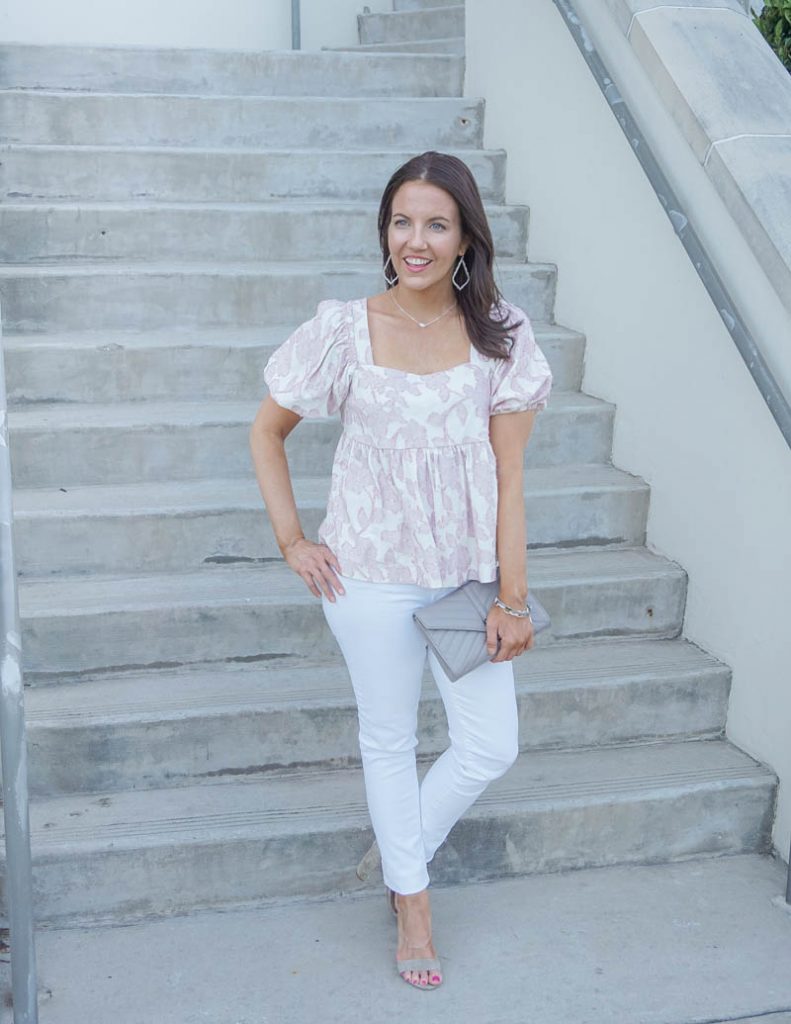 Happy Friday Friends!!!  I can't believe we are already halfway through May! I feel like it is going by pretty fast compared to April.   I was thinking about it the other day that we didn't really have a Spring season.  In Houston, the weather is the best in the spring and fall.  It's cool enough to be outside but not too cold.  If anything, I'm grateful this happened during a good weather season especially with all the extra time outdoors.
I previously mentioned that my spring fashion buys have been a little different.  I usually can't resist all the fabulous spring shoes, but this year I only bought one pair of wedges and a pair of mule flats.  A very light shoe season for me.  I did still work in some fun new spring pieces into my wardrobe.  This pink babydoll top is fun to have on hand for a casual at home day, and I can't wait to dress it up with white jeans for a day out.
I love all the details in this top and how they work together.  The square neckline looks so flattering. I love tops that show off the collarbone.  I was a little nervous about the puff sleeves, but I think they have just the right amount of volume and work well with the square neckline.  For a more casual look, you can pair this top with denim or white cotton shorts.  I've also worn it with distressed blue jeans and tried it on with gray jeans.  The pale pink works really well with a variety of colors!
I have a couple zoom parties with friends this weekend mixed in with some netflix time with Steve.  Overall, I'm looking forward to a nice relaxing weekend, a glass of wine, and Steve's favorite casserole.  His mom made it for us in April, and we have been saving it for May when my whole 30 would be over.  I hope you have a wonderful weekend!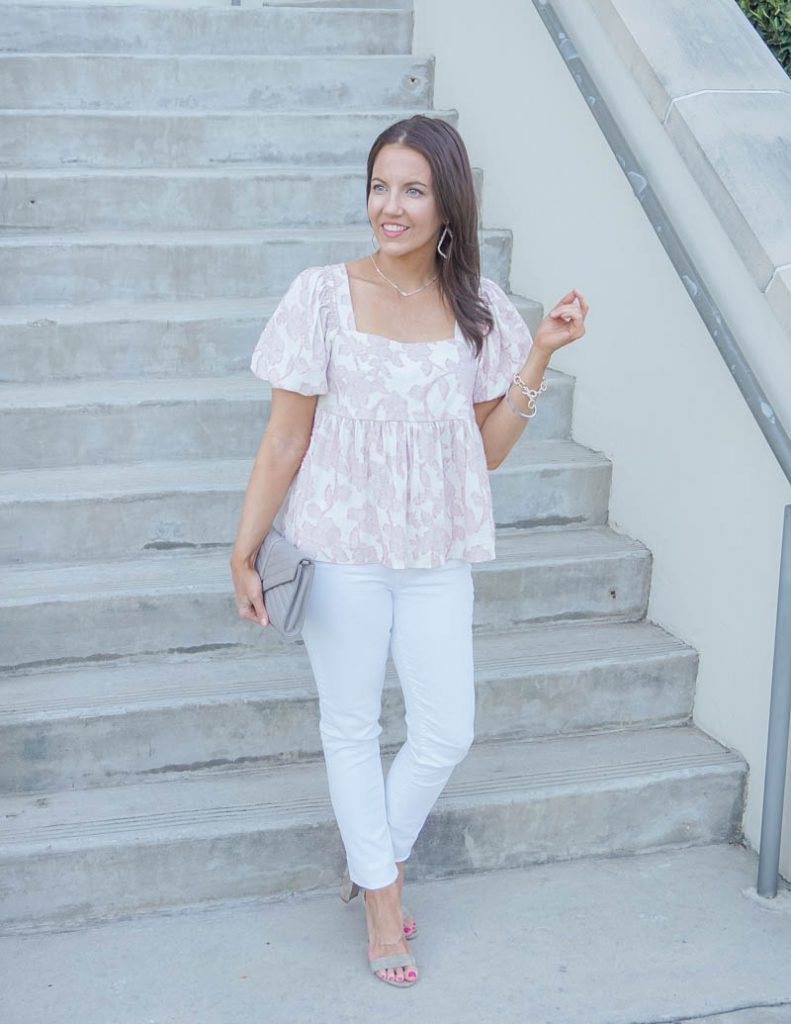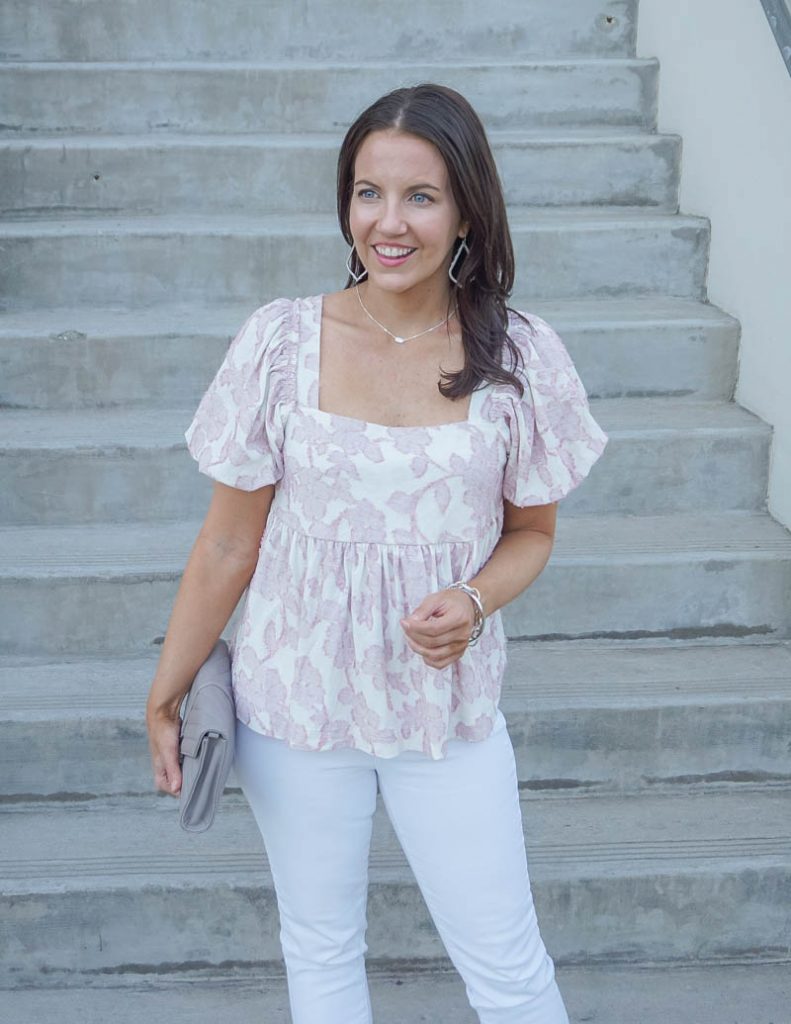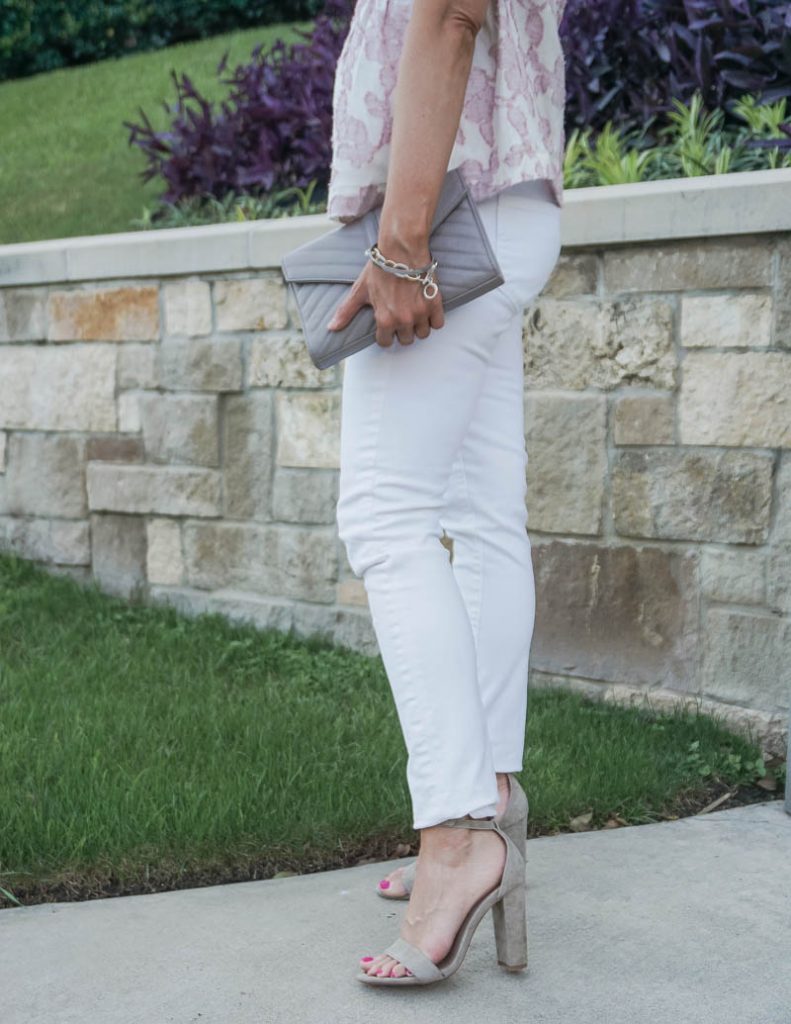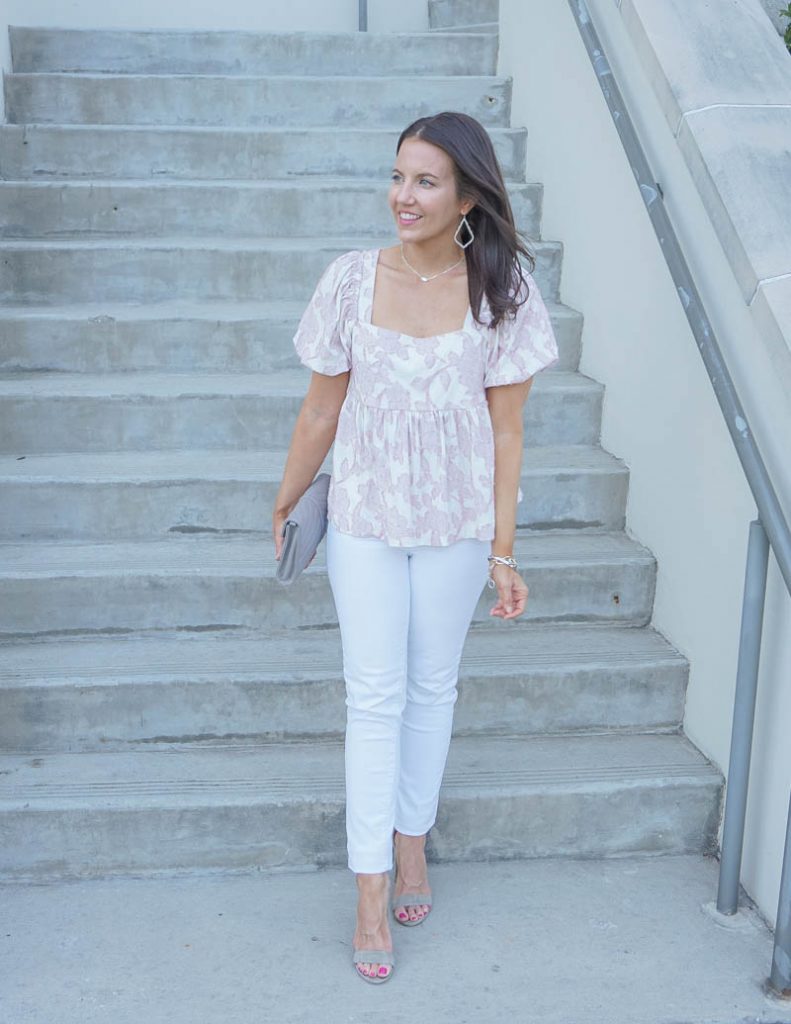 SHOP THE LOOK
Love this post? You may also love: