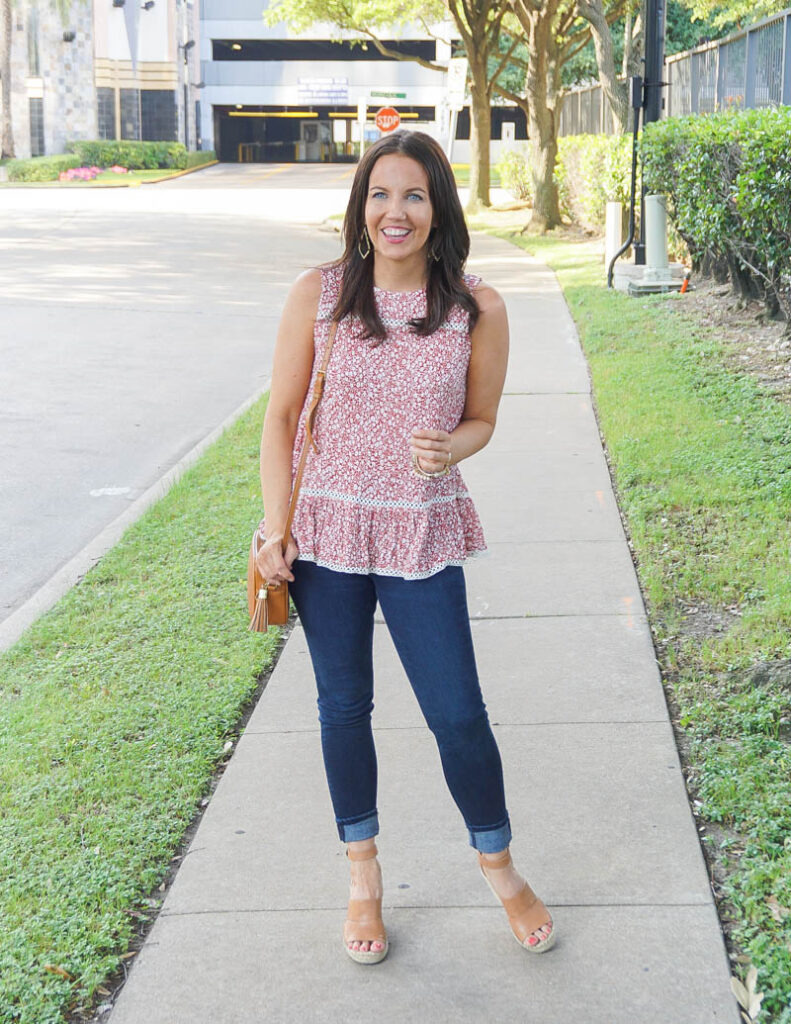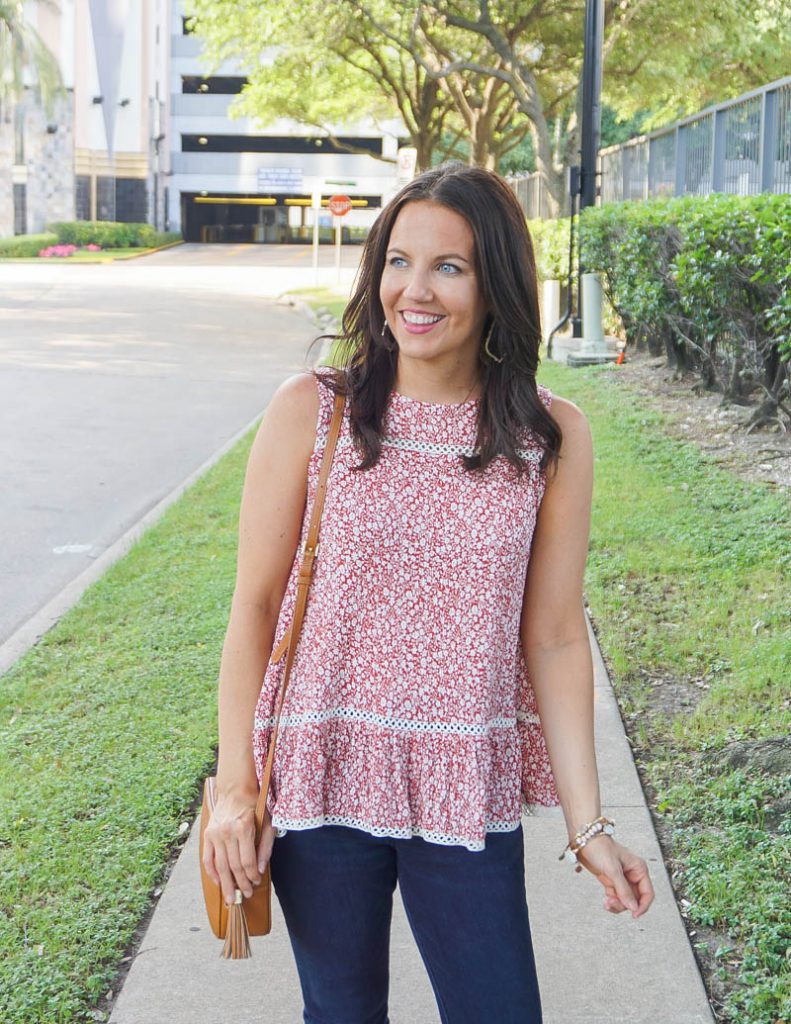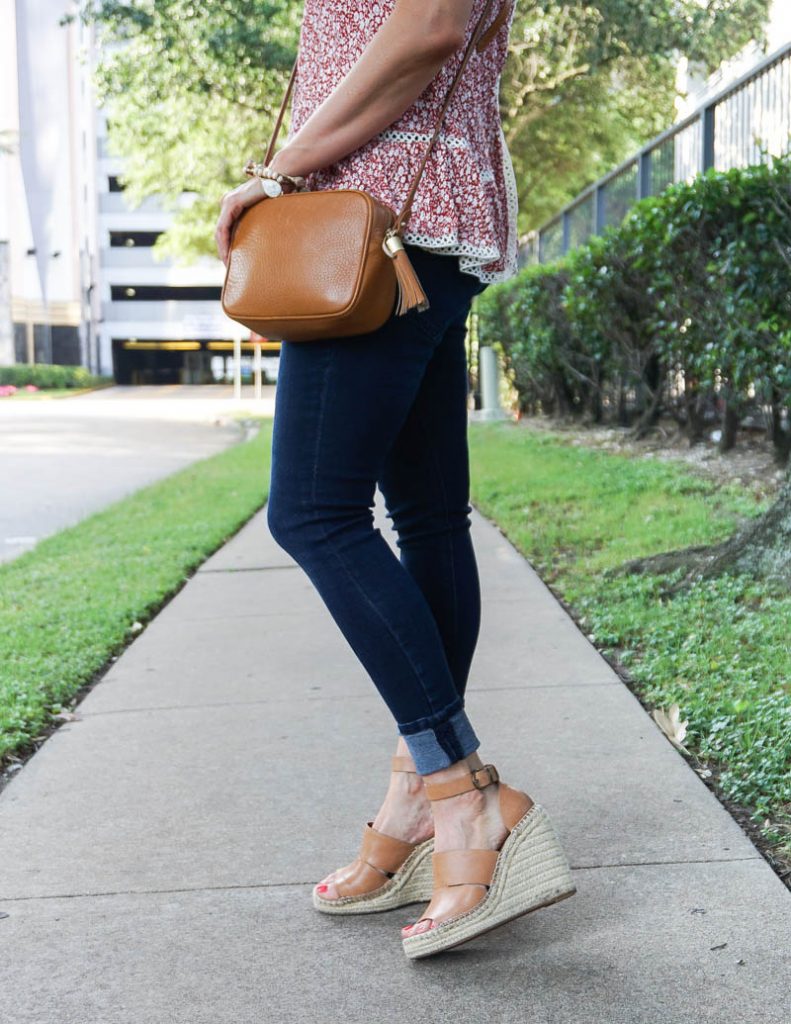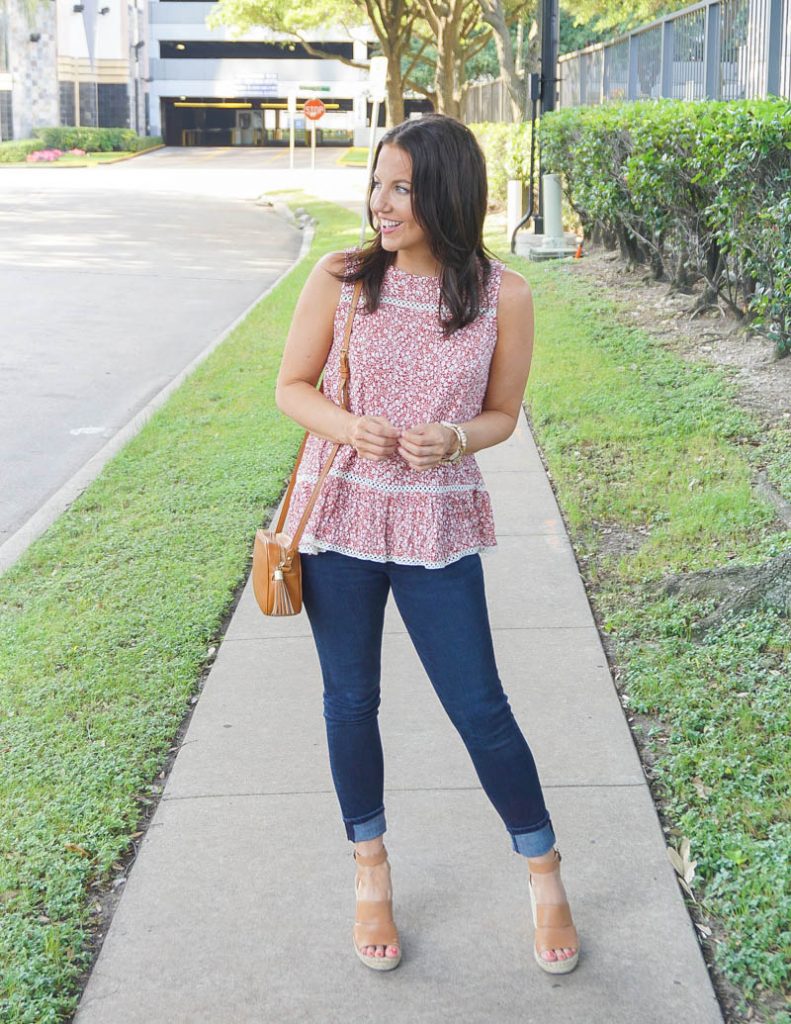 Happy Friday!!  I'm officially turning in my apartment keys today and saying goodbye to my home for the past two and half years. I'm always a little sentimental when I say goodbye to a home.  I think it brings up all the memories and fun times of the part of life that took place in that space.  Along with that feeling is always a little bit of excitement too about all the awesome to come in my next home.  I think of each home as one chapter.  So even though I moved out 3 weeks ago, today I'm officially closing one chapter and starting another.
Well now let's talk some summer fashion shall we!  This red floral sleeveless top is so cute for Spring and Summer!  I love how the red and white print pops against dark wash denim.  This top has two lace detail lines which I think help break up this print and add a little shape.  It's super flowy which is great for summer heat!  You could also pair this top with shorts either dark wash denim or white.  If you live in a warmer fall area, this outfit with brown booties will be perfect in September and October!
Also for all my Nordstrom lovers out there, you may be thinking this is the time of year for the BIG Anniversary Sale.  Well this year, the sale was pushed back to August.  The other big change is that Early Access will open in stages based on your member level.  The more you spend yearly at Nordstrom, the earlier you will get to shop the sale.  I'm a little bummed about this because I will not be able to shop on day one.  With that and shipping delays, my sale coverage will probably be more shop guides than normal.
Another change that I'm excited about is the addition of a preview week.  Starting next Friday, EVERYONE will get to preview the sale online!!!  Even though the one change is not my fave, I'm hoping both of these changes will prevent everything selling out so fast.  Are you planning to shop the sale this year??  What items are on your wish list??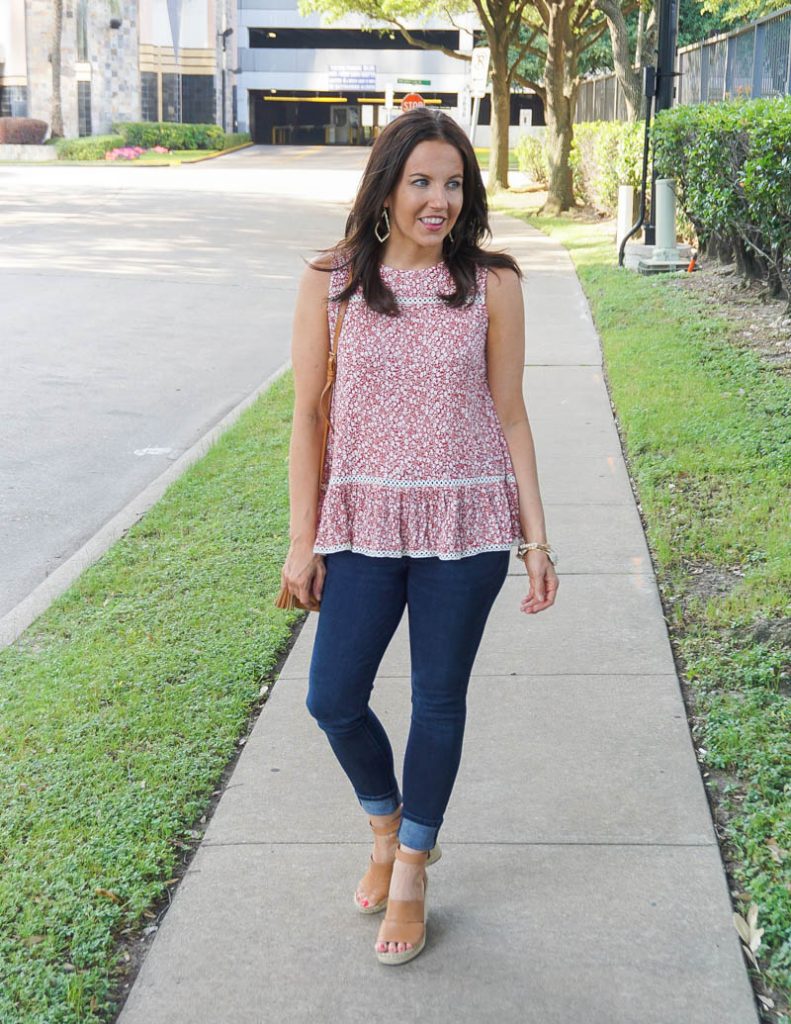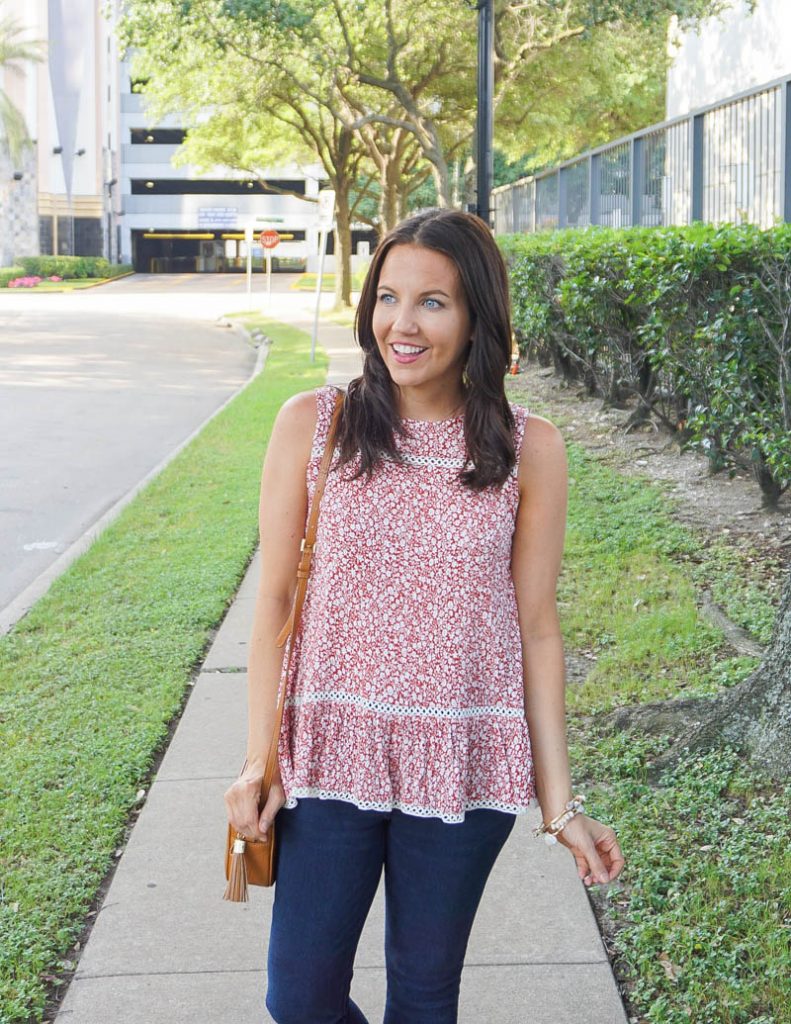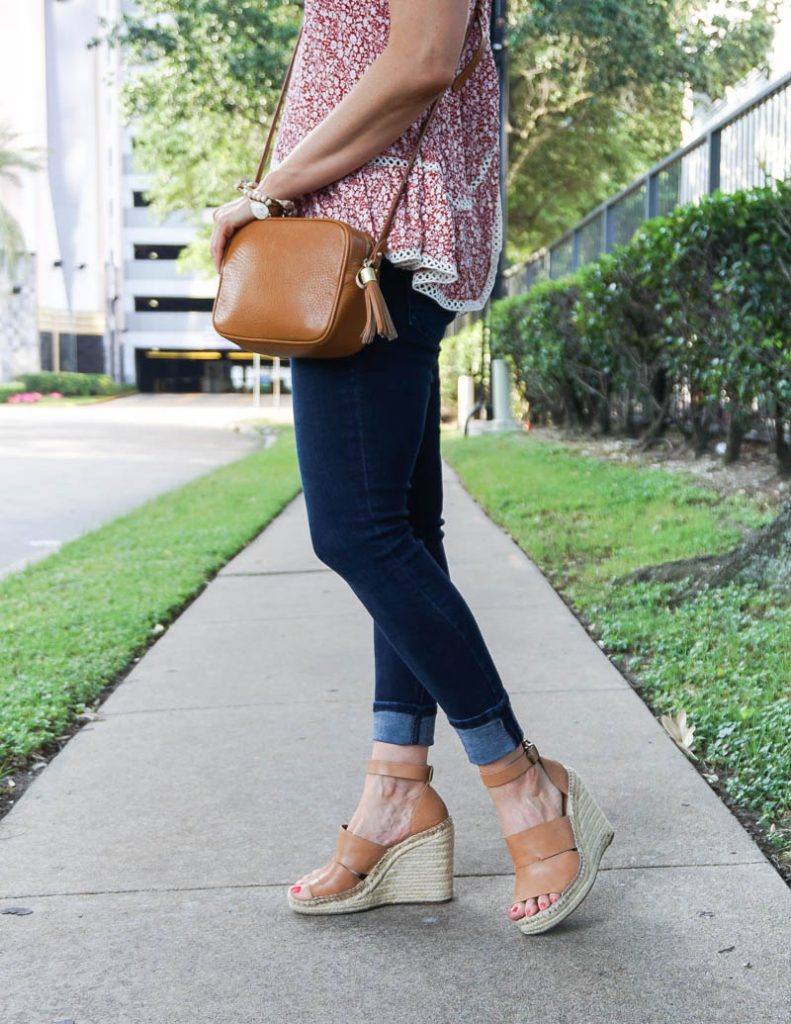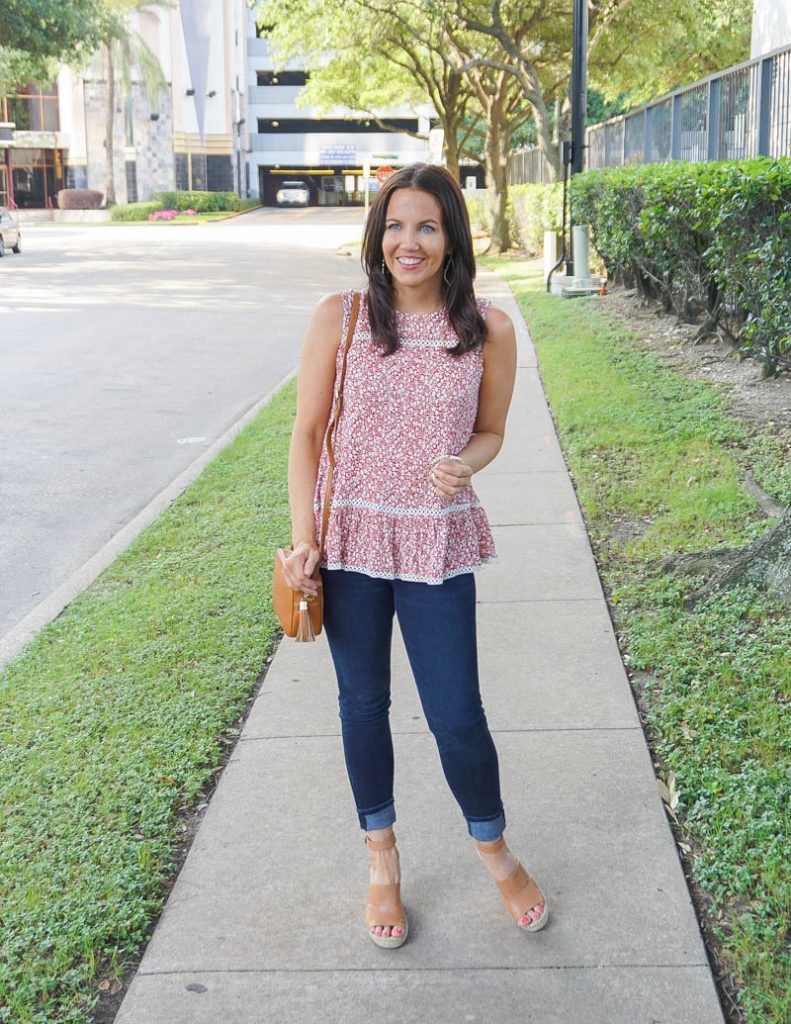 SHOP THE LOOK
Love this post? You may also love: