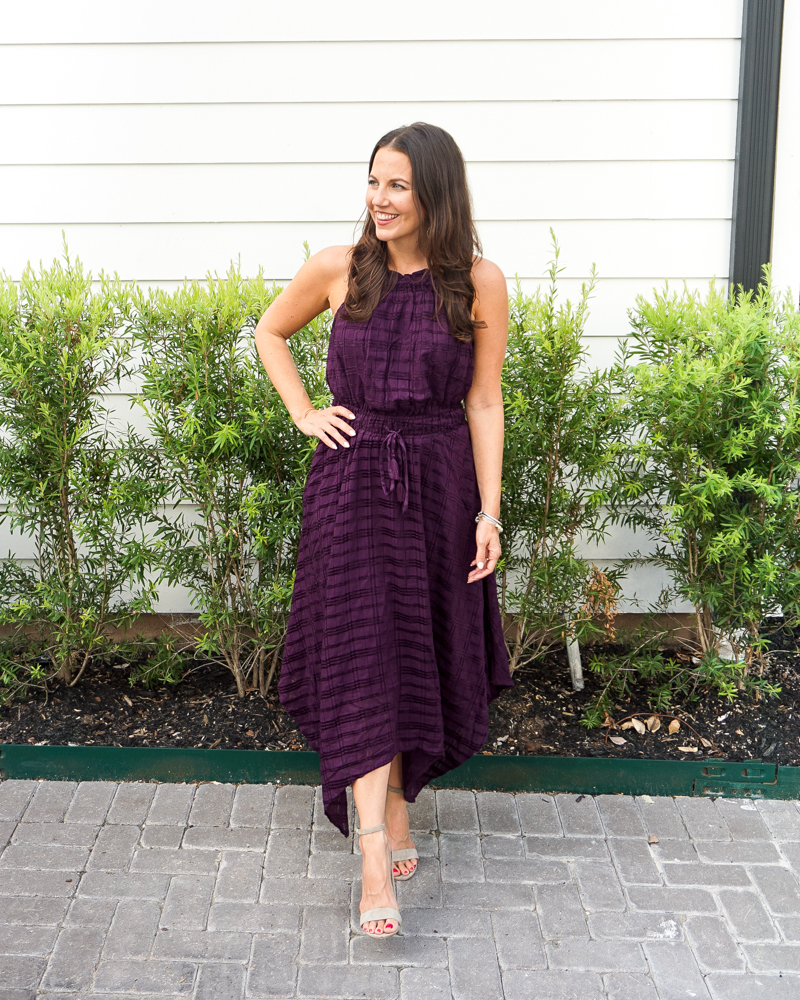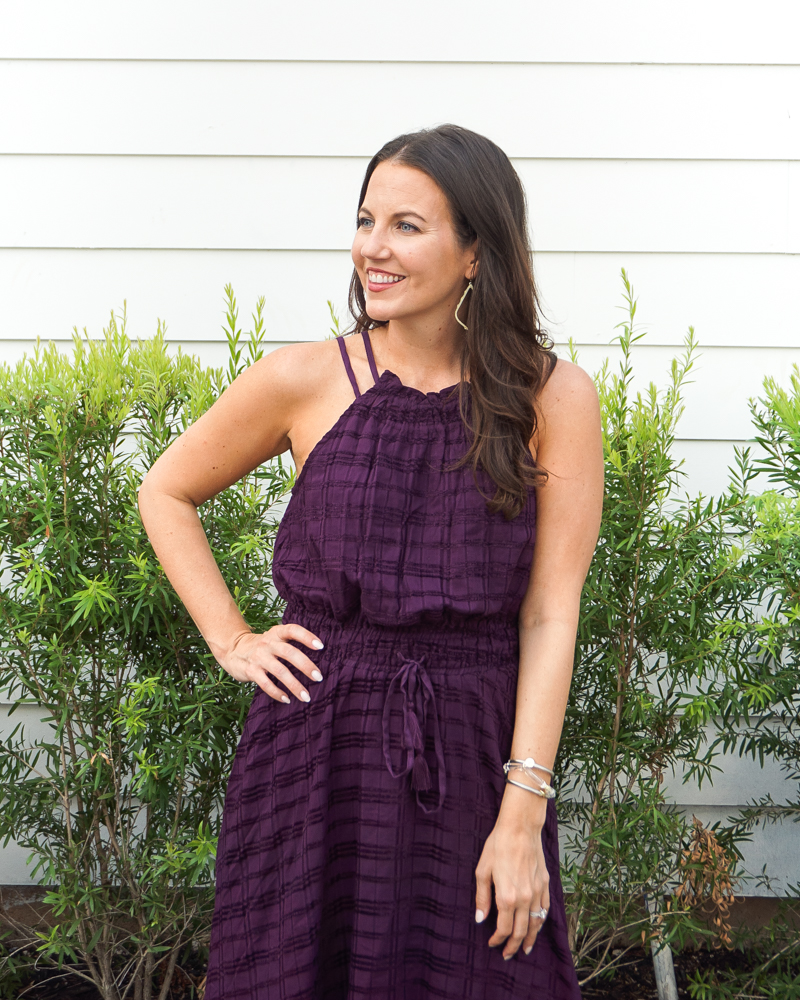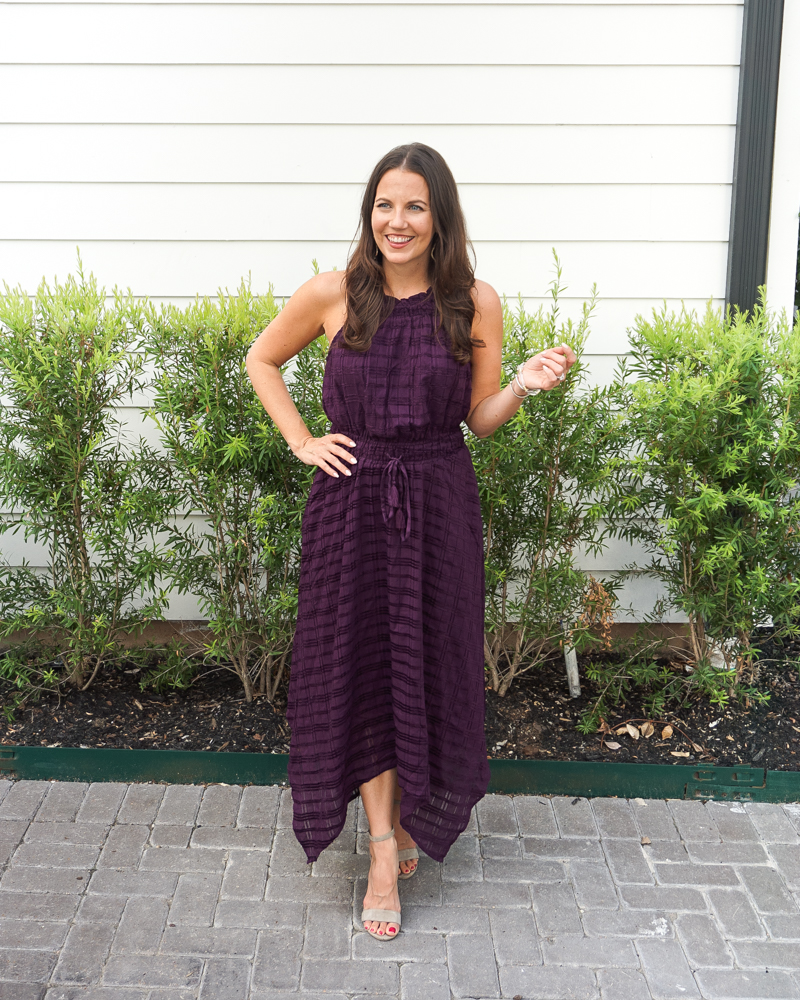 Eek! Tomorrow is the big day, it's finally wedding day!! I'm so excited to marry my best friend and to finally see my wedding vision come to life.  In honor of my wedding weekend, I thought I would share a little wedding guest outfit inspiration.
This dark purple midi dress would be the perfect fall wedding guest dress! It's lightweight which makes it perfect if the wedding you are attending is outdoors or if you spend lots of time working up a sweat on the dance floor.  It has a drawstring waist, great if you want that extra piece of cake or two. 😉  Dark jewel tones are not only perfect for fall, but they can make a dress look more fancy and luxe.  The texutre of this dress and handkerchief hemline give it a hint of statement too.
I've discussed the comfort level of these shoes so many times, but they really are the perfect shoe if you will be on your feet for awhile.  The block heel will also not sink into grass for an outdoor wedding.
I wore this dress out to a fancy dinner for my birthday, and it was so comfy but I still felt really dressed up.
Alright off to get married! Ya'll have a great weekend!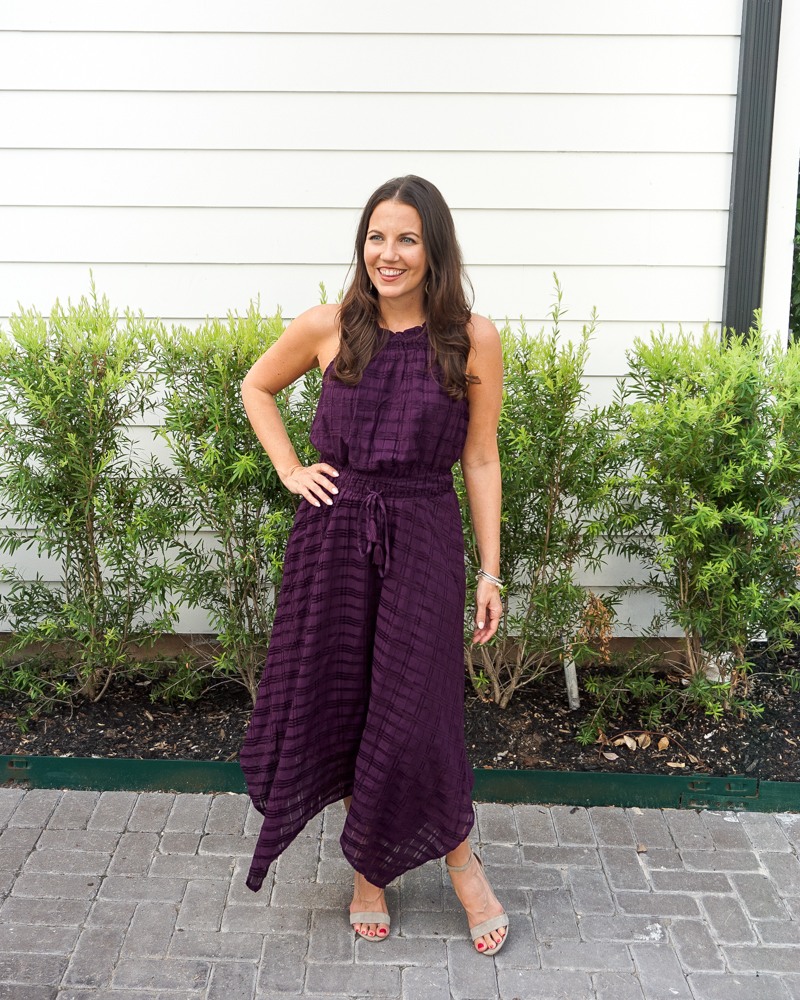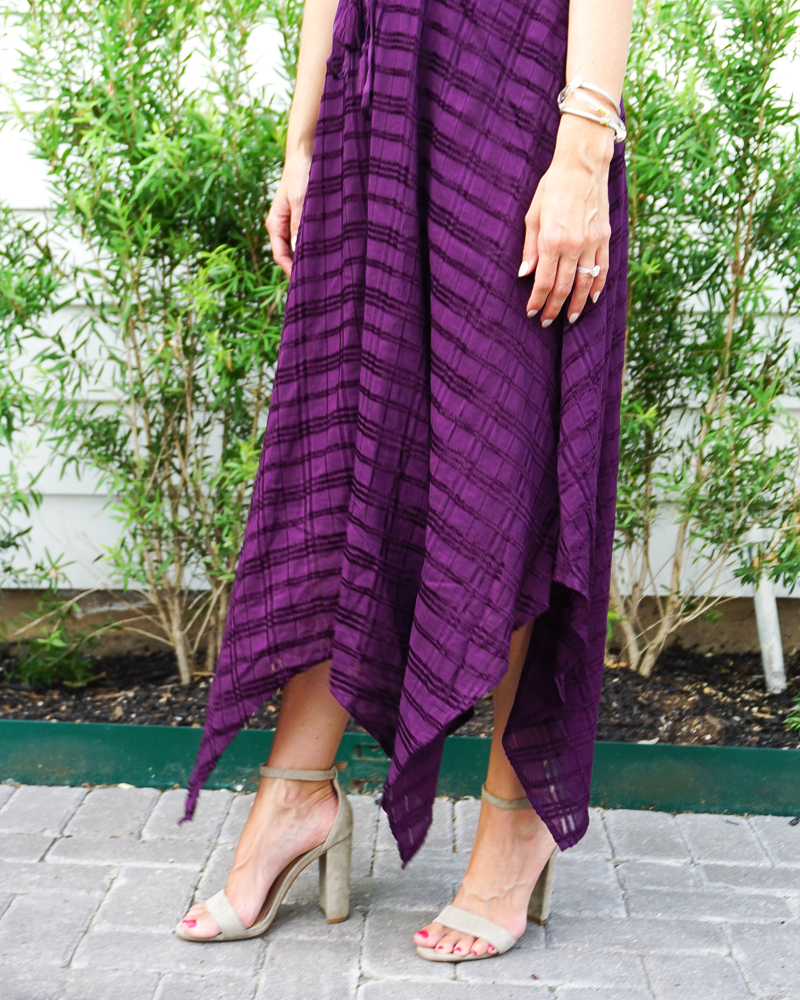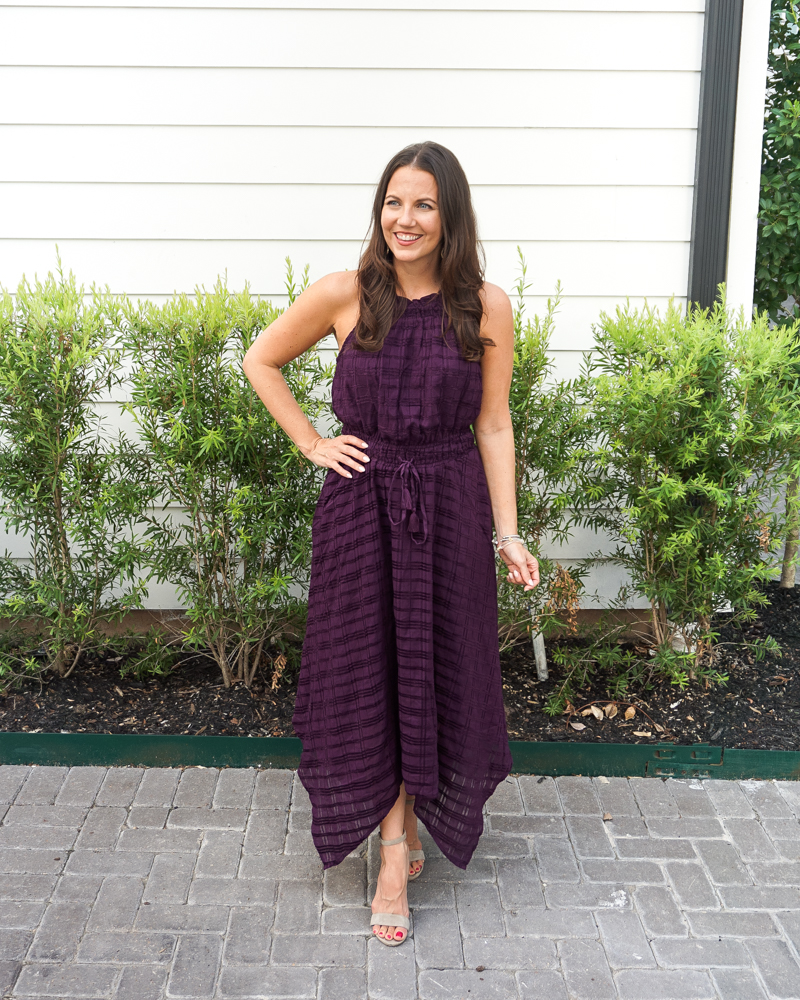 SHOP THE LOOK
Love this post? You may also love: