Monthly Archives:
October 2014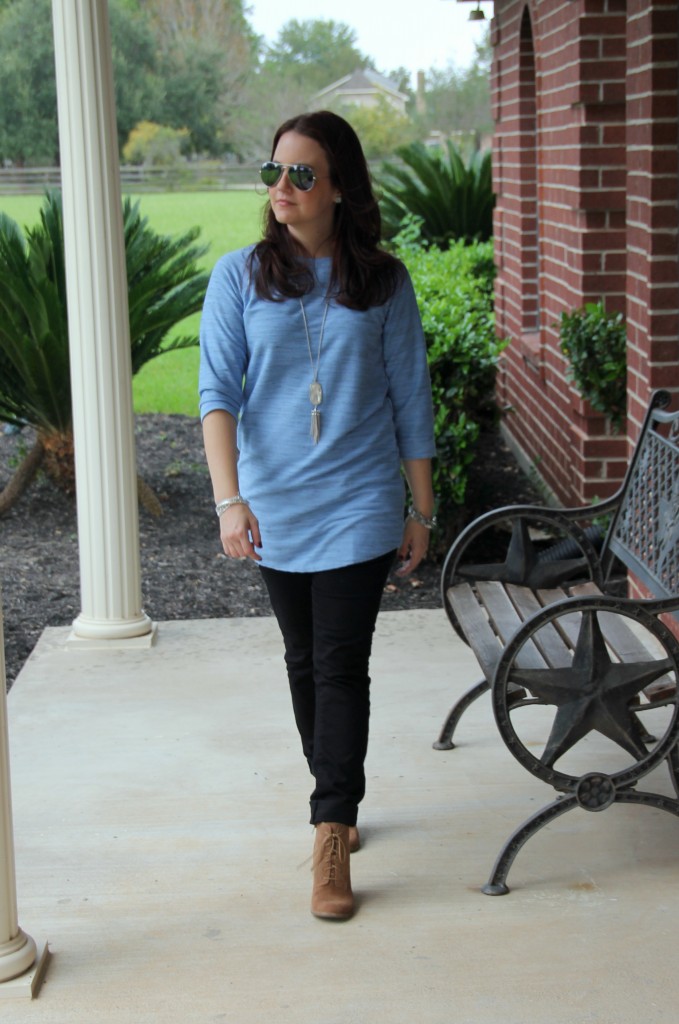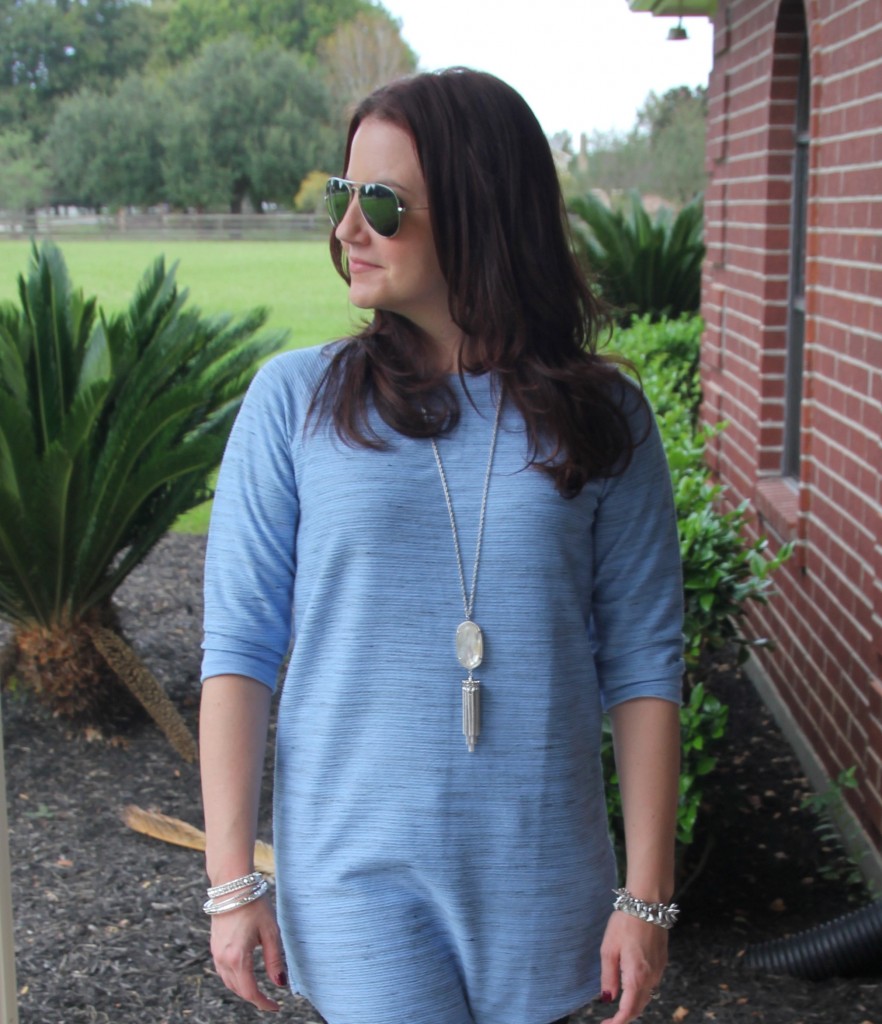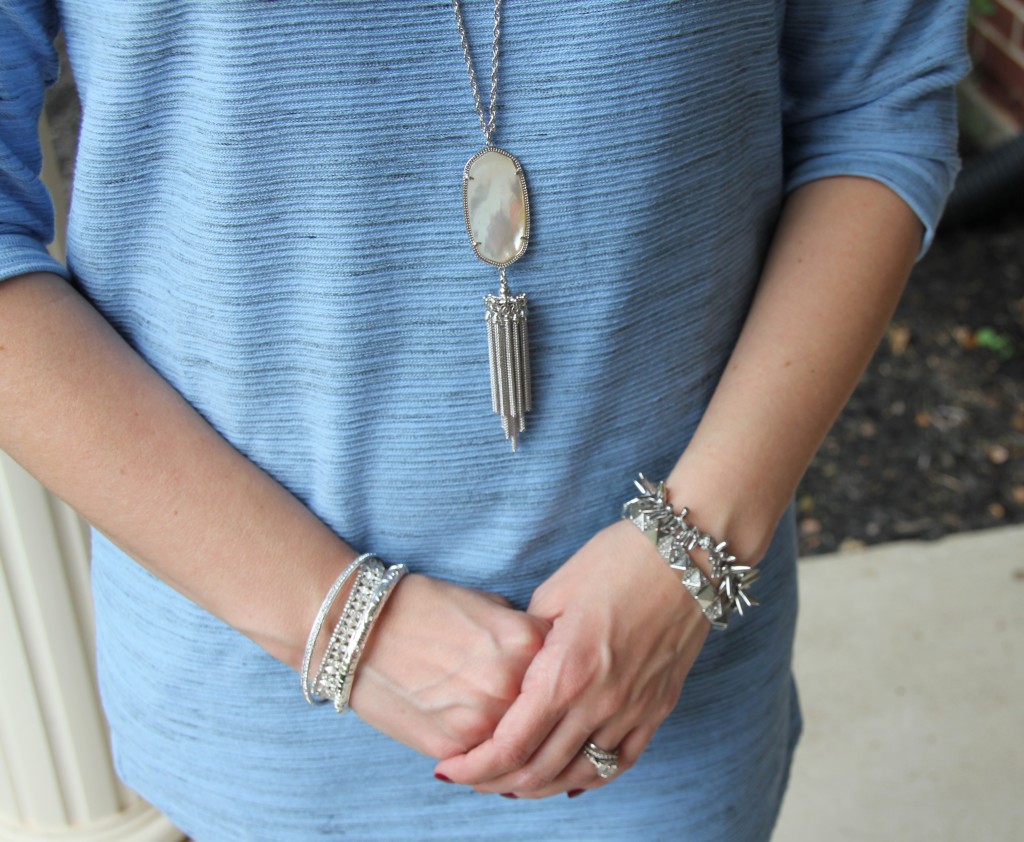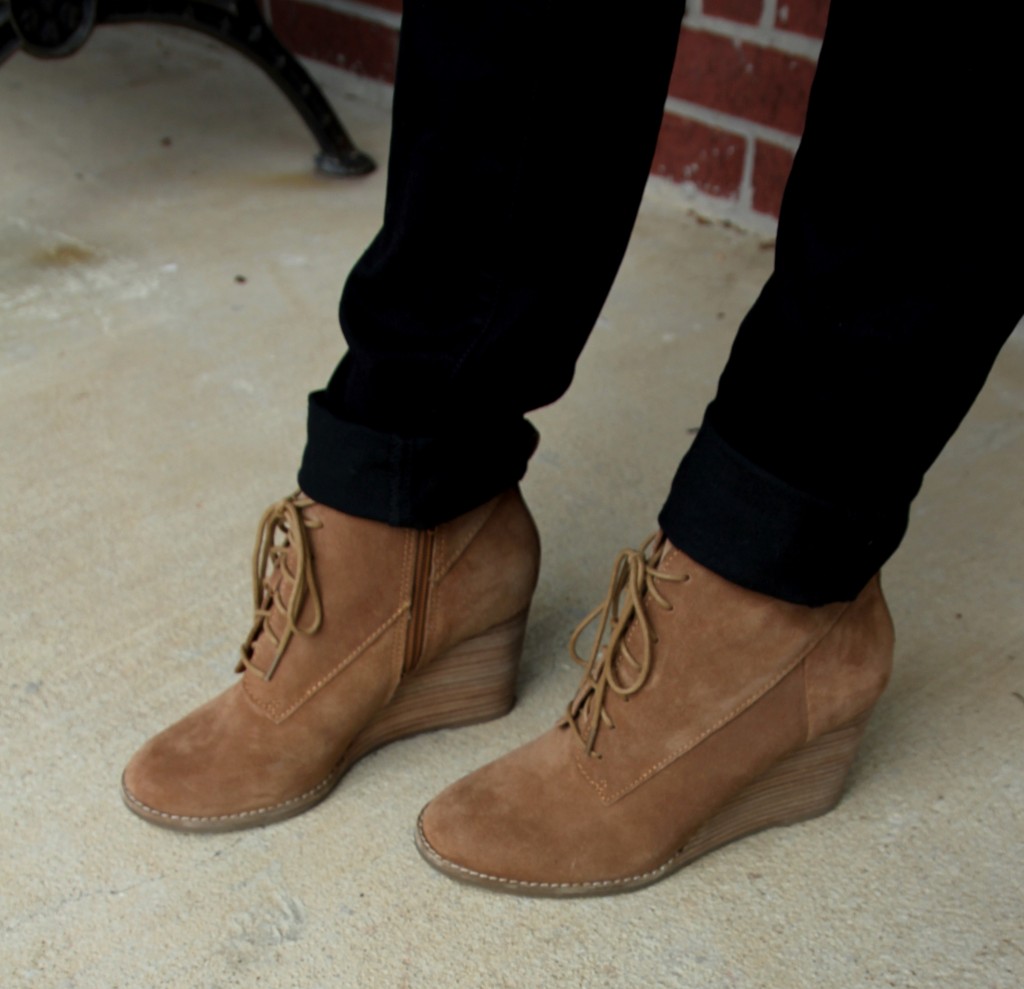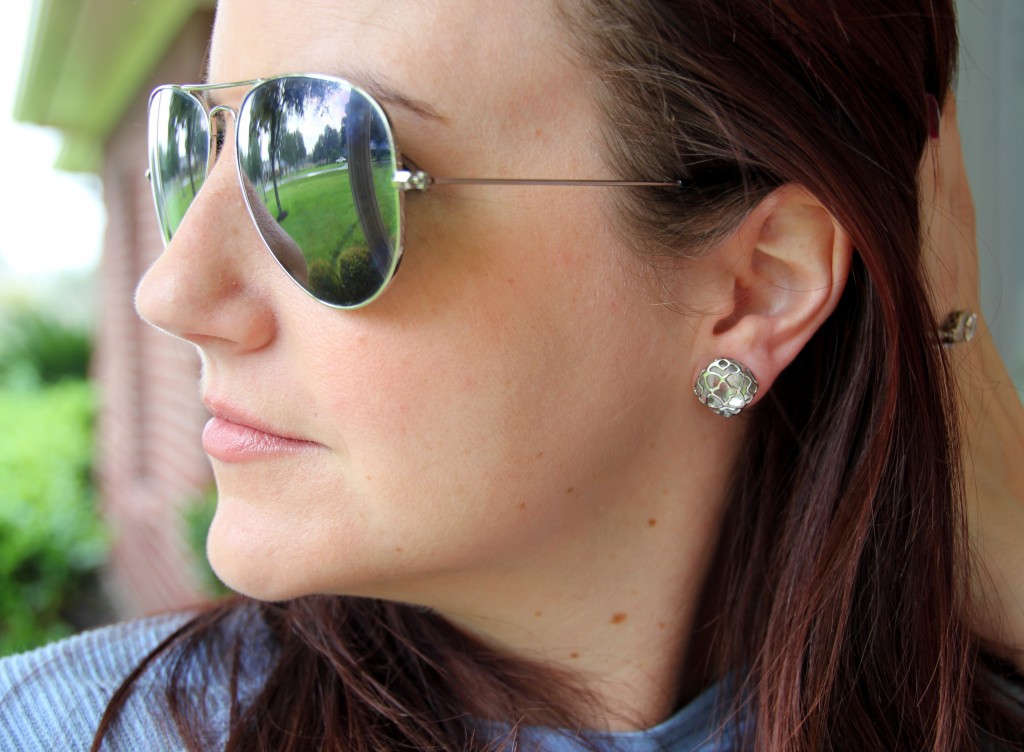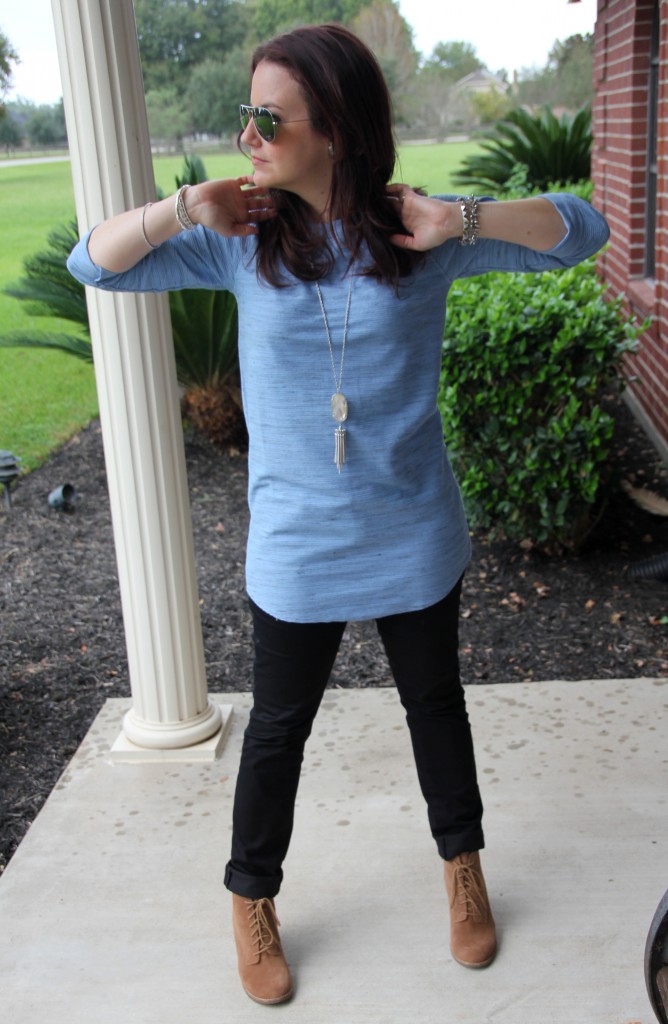 | OUTFIT DETAILS |
TOPSHOP Topshop Space Dye Tunic | LUCKY BRAND Curvy Lolita Skinny | LUCKY BRAND Yoanna Wedge Booties | KENDRA SCOTT Rayne Silver Necklace in White Pearl , [ALSO HERE] ,'Tima' Cutout Stud Earrings | STELLA & DOT Renegade Cluster Bracelet , Arrison Stretch Bracelet | NADRI Crystal Bangle | BAUBLEBAR Silver Disco Stud Bangle, Old | ESSIE Bahama Mama |
MAC Lipstick 'Faux'  | RAY-BAN Mirrored Aviator
First , if you have never been to a Kendra Scott store, I highly recommend stopping in one ASAP.  One of my favorite features of the store is The Color Bar , warning it can be addicting.  If you have never tried it before, the basics are you create your own jewelry in store, and you get to take it home with you that day!  You pick what piece you want to create, the metal, and then last the stone color.  They will pull out multiple stone colors for you to compare, and then voila, your own custom piece of Kendra Scott Jewelry! I'm a hundred percent someone who always thinks I'd like this better if it was with that, so the color bar is perfect for me!  I also love that you can take home the jewelry that day and do not have to wait a few weeks like with a normal custom order.  I made the necklace in today's post at The Color Bar a few weeks ago.  While you are at the store, check out the gorgeous silver stud earrings featured in today's post (they also come in gold).  These are my go to earrings and were worn almost daily until I picked up these from the new collection.