Monthly Archives:
August 2015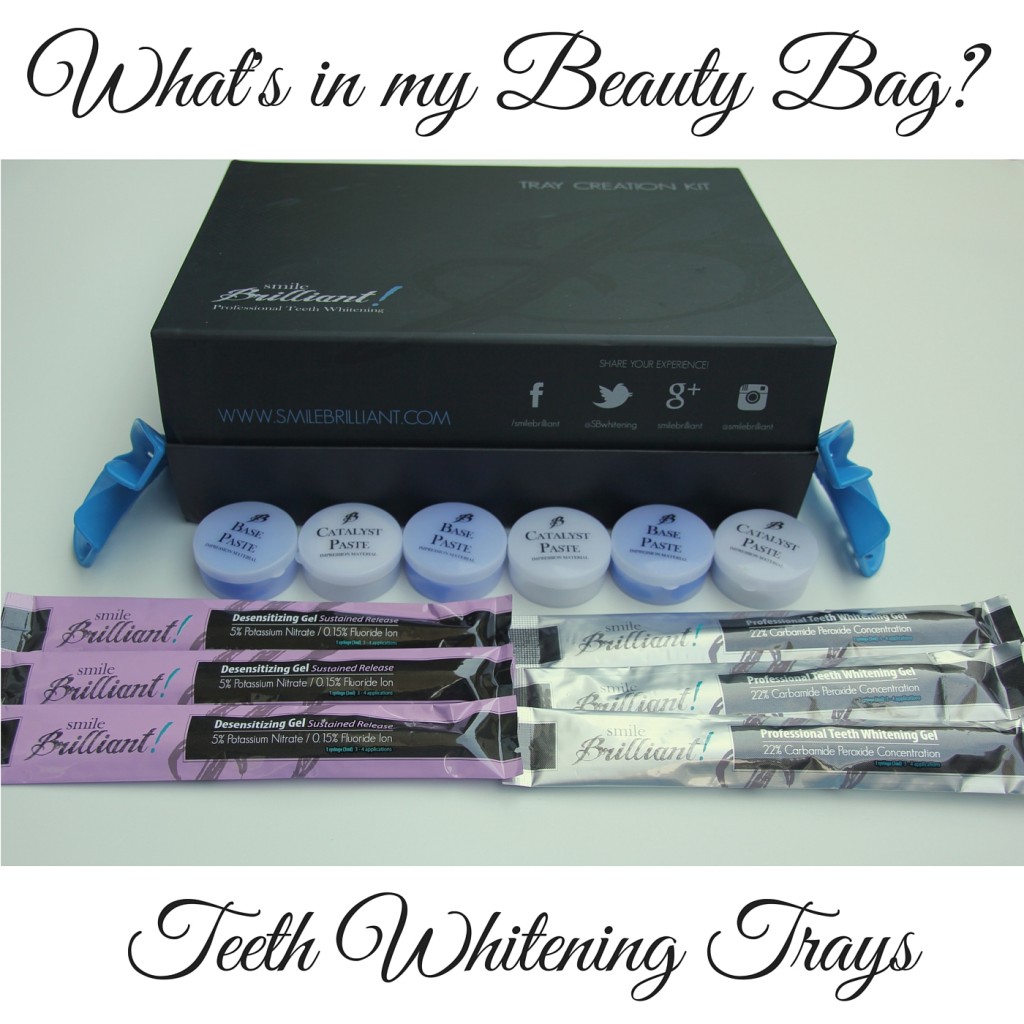 Have you noticed any differences in my outfit posts this month?  It may be small, but I have lately noticed I am smiling way more with my teeth on full display in my photos.  As an avid coffee and red wine drinker, my teeth take a stain beating on a daily basis.  I love the look of pearly whites and have tried almost everything on the market!  I have done whitening strips which never stay put, in-office dental whitening which I think is also a form of torture and is expensive, whitening mouth washes and toothpastes which didn't last past a day or two, and drugstore whitening trays which were bulky and annoying. On top of that, I have sensitive teeth.  After my in-office dental whitening, I was on a ibuprofen for like 3 days because of the pain.  Whitening strips and trays start to affect my sensitivity too, and I usually end up calling it quits after a week.  I seriously had like 3 boxes of half-used whitening strips in my bathroom.  Eventually, I gave up on ever having beautiful white teeth.  I loved my coffee and red wine just too much, and nothing worked to my satisfaction.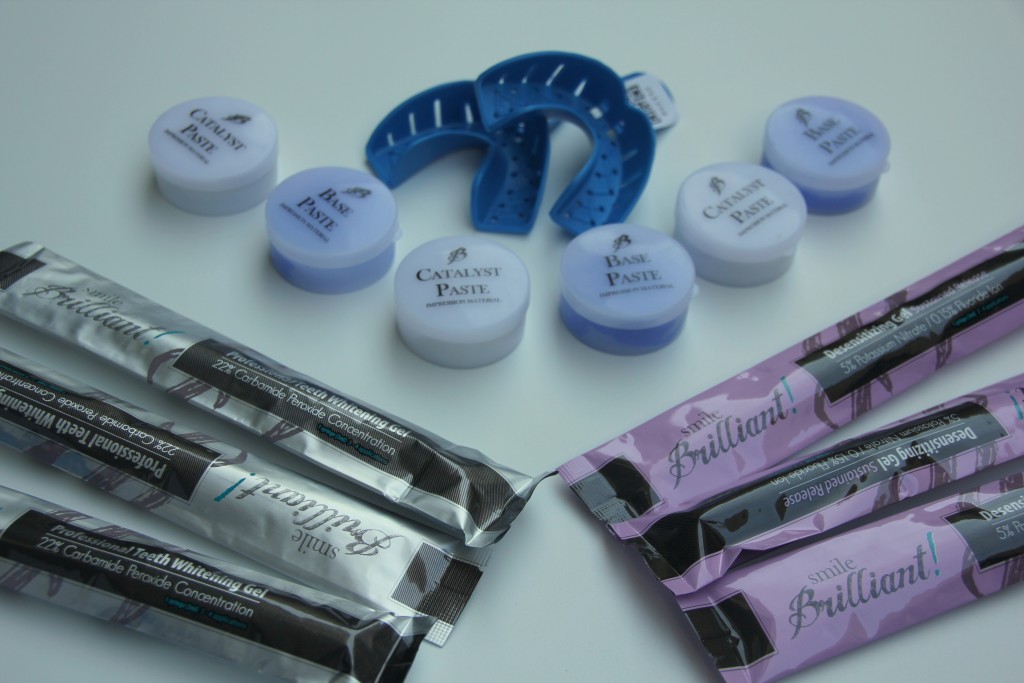 Enter Smile Brilliant.  My sister uses super expensive whitening trays from her dentist.  Her teeth look amazing, but if I have to choose between $500+ for whitening trays or going shopping, shopping always wins!  Smile Brilliant offers the same whitening trays and gels for a fraction of the cost! You easily create your own trays which is really kind of fun.  You combine the blue and white paste which is very reminiscent of playing with clay as a kid. Once the two turn a pretty light blue, you place in the tray and put the tray in your mouth.  Ok this part is kind of uncomfortable/awkward.  I have a small mouth, so trays are usually too big for me.  These fit in pretty comfortably.  The awkward part is just holding the tray still in your mouth for two minutes. I have issues standing still and doing nothing, this was hard for me.  You do the process twice, once for bottom and once for top.  Then let the trays dry overnight.  I let mine dry for like 2 days to be sure. 🙂  Then mail them off in the pre-addressed envelope and wait for your new trays.  Oh and they give you extra paste in case you mess up on one of your molds.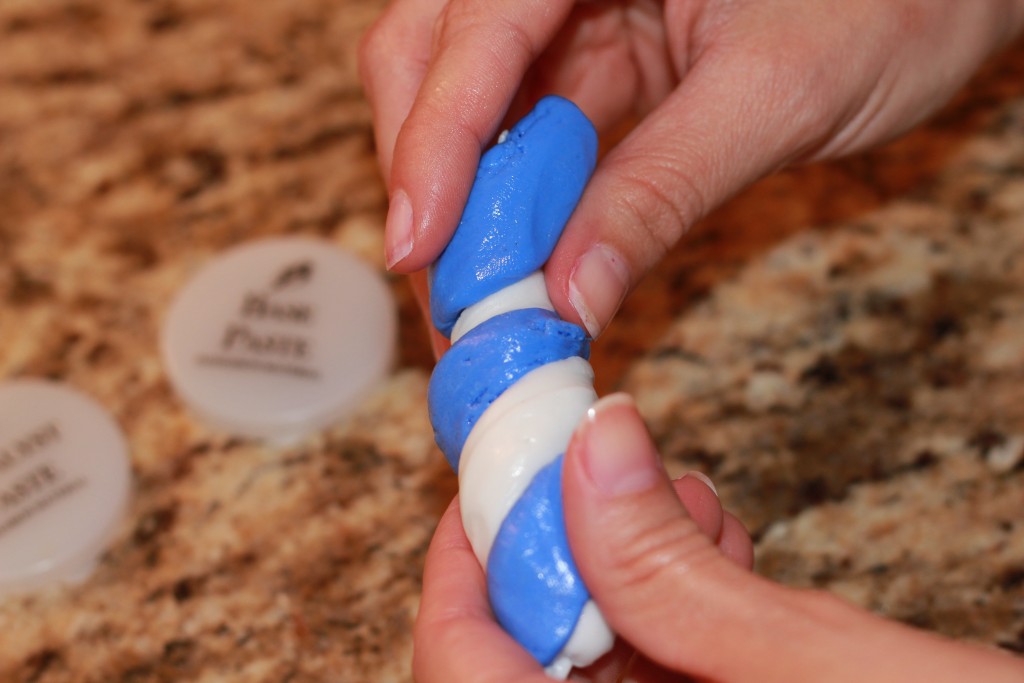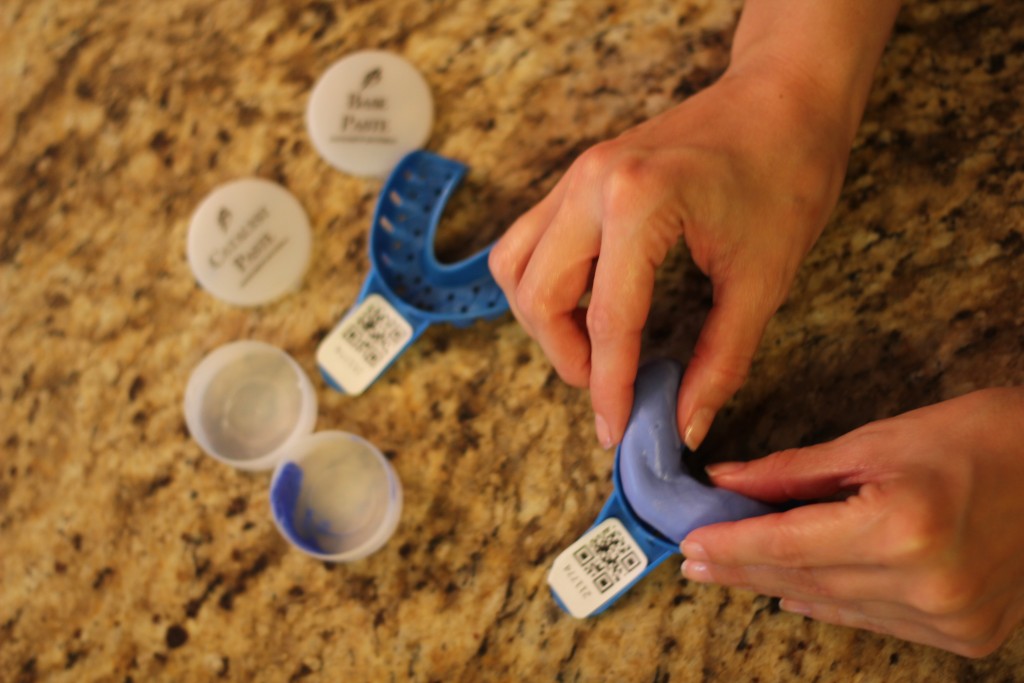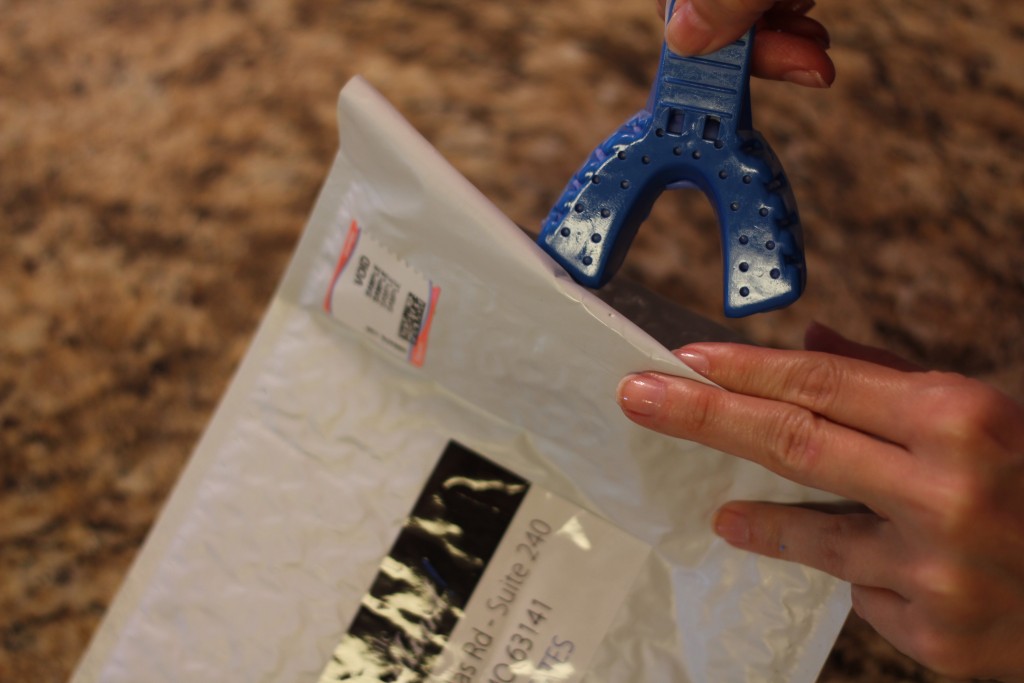 About a week or so later, your trays arrive back and are ready to use.  The trays are clear and fit your entire mouth. I really liked this because all your teeth get to be whitened. I never understood why those whitening strips only did the front teeth. I mean what if I smile really big and my other teeth show.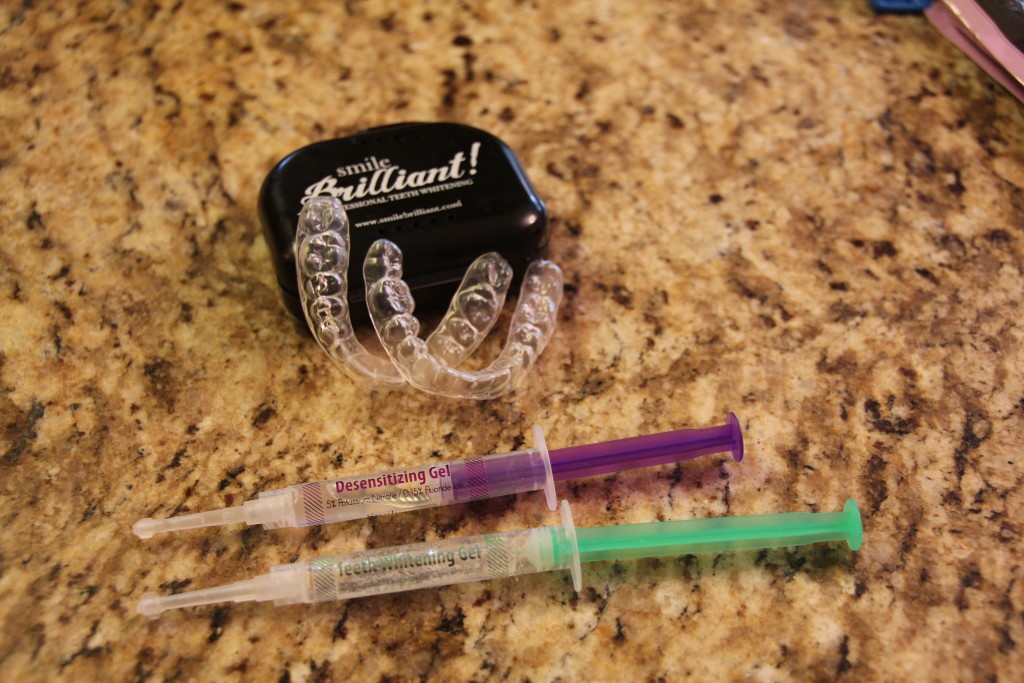 A big seller on this product for me is that wonderful purple tube.  That is the desensitizing gel.  If you have sensitive teeth like me, I highly recommend adding on that gel to your kit.  You put the gel in the trays after you whiten and leave on for about 15 minutes.  I was able to whiten almost everyday and had very little sensitivity issues.  I never had to take ibuprofen or wait a few days to let the sensitivity die down.  Now I did have some mild sensitivity towards the end, especially when eating cold foods, but it reminded me of the sensitivity I used to have before I started using sensitive toothpastes.  I believe this gel is a huge reason why I was able to do this system for the full two weeks.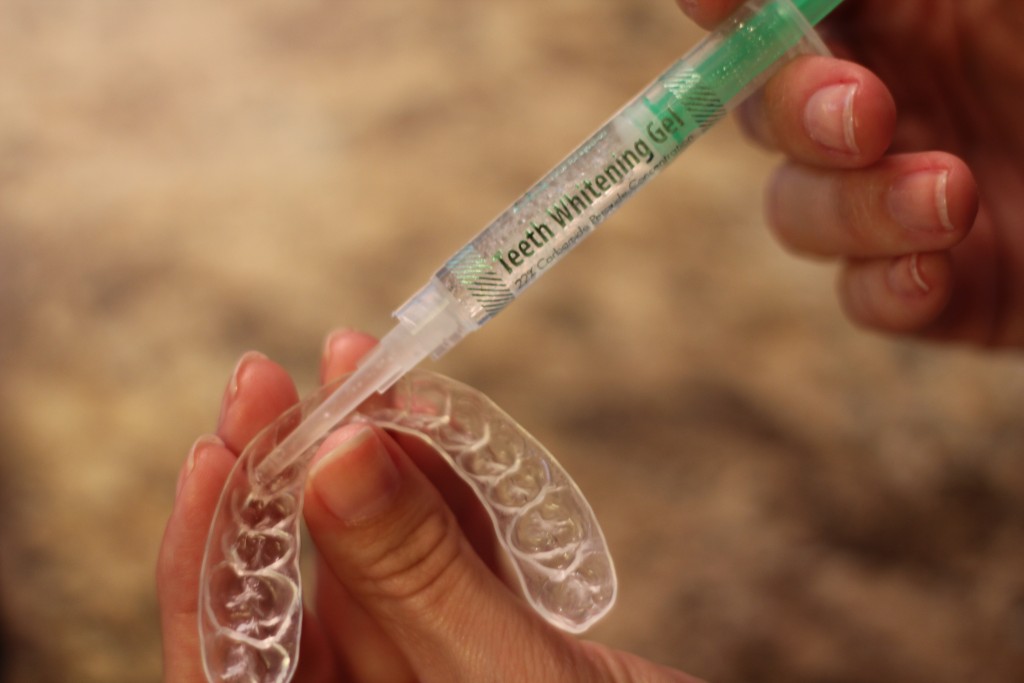 Using the trays is pretty simple.  You apply the whitening gel in the front portion of the trays and place on your teeth.  Then leave them in for 30 minutes to up to 3 hours.  The remove and rinse.  (This is when I did the extra step of the desensitizing gel.)  I started with the 30 minutes and eventually went up to 2 hours.  I did my trays at night, so I usually only did 1 1/2 hours with the trays.  When I first heard how long you had to keep them in, I was kind of concerned. I have things to do after all, remember that can't sit still thing.  But the trays are comfortable and stay put, so you sometimes kind of forget they are in.  I usually would watch tv or write my blog posts and even clean house while I had the trays in.  You can even talk without them falling out.  I mean you sound like you have a retainer in, but you can talk.  I did the process for just over two weeks.  Some nights life got in the way and I skipped a night.   Now that I have reached a nice color, I am going to just do the trays once a week for a few more weeks, and then probably go to once a month.  I want to see if I can get them just a bit whiter, before I go to the once a month maintenance.
If you are looking for a great teeth whitening system, I would try this product. I liked the results and plan on continuing it for many years to come!  Check out the Smile Brilliant website for more information and to read other customer reviews.  If you decide you want to try out the system too, you can use promo code INVIOLET to save 5% off your order!  If you have any questions about my experience, please feel free to email me or leave them in the comments.
This post is in partnership with Smile Brilliant.  All opinions are 100% my own.  Thanks for supporting the brands that support Lady in Violet!
Follow Lady in Violet INSTAGRAM | TWITTER | FACEBOOK | BLOGLOVIN | SUBSCRIBE