Monthly Archives:
March 2018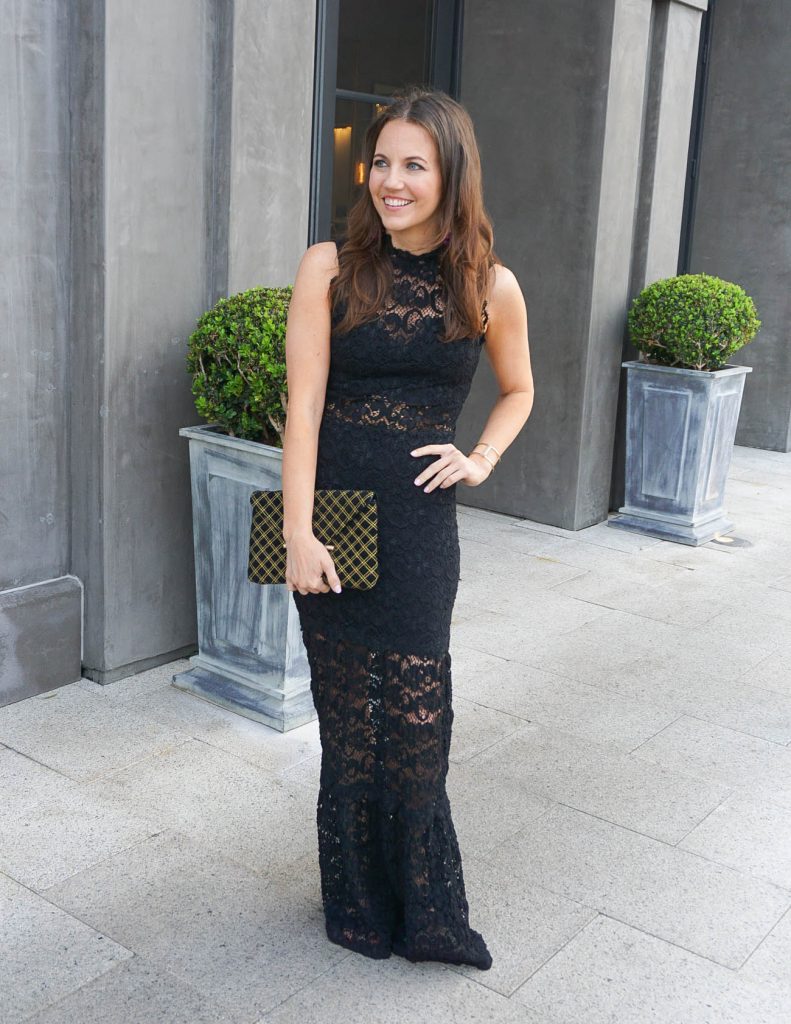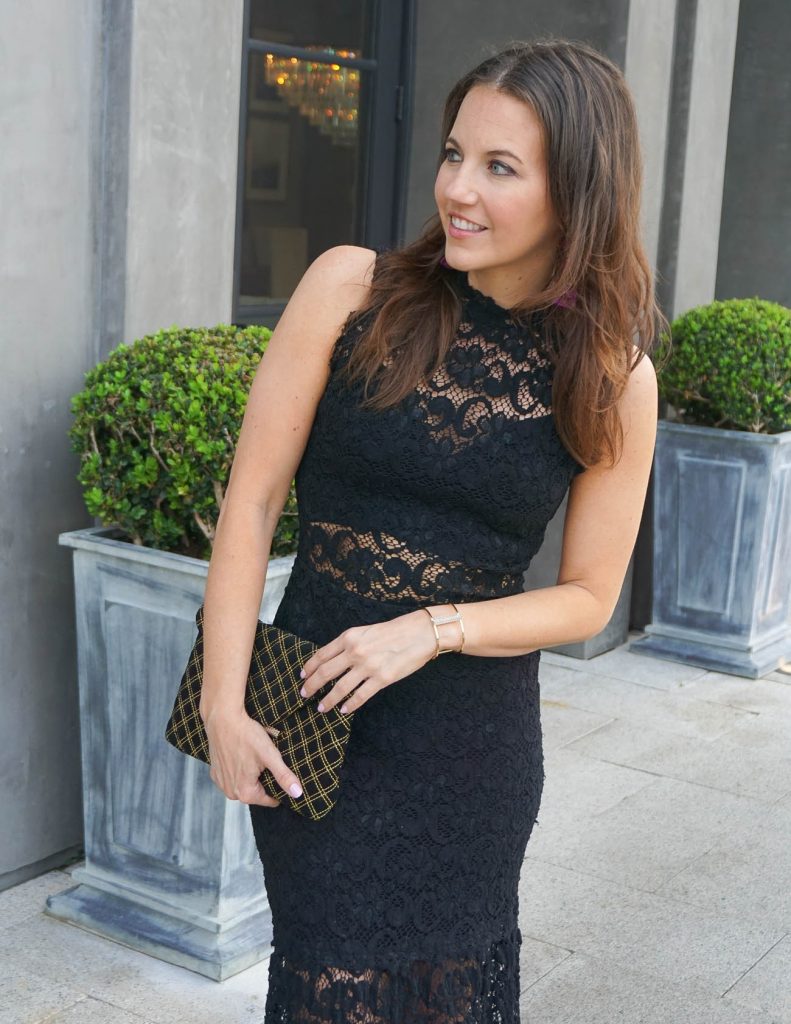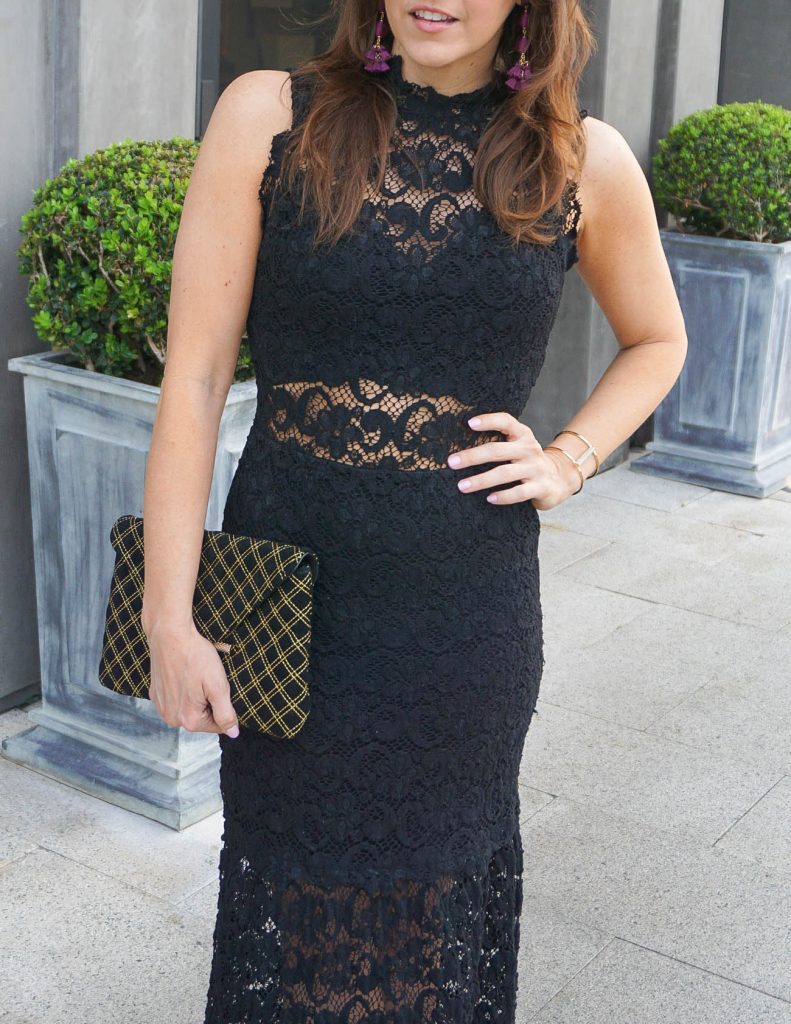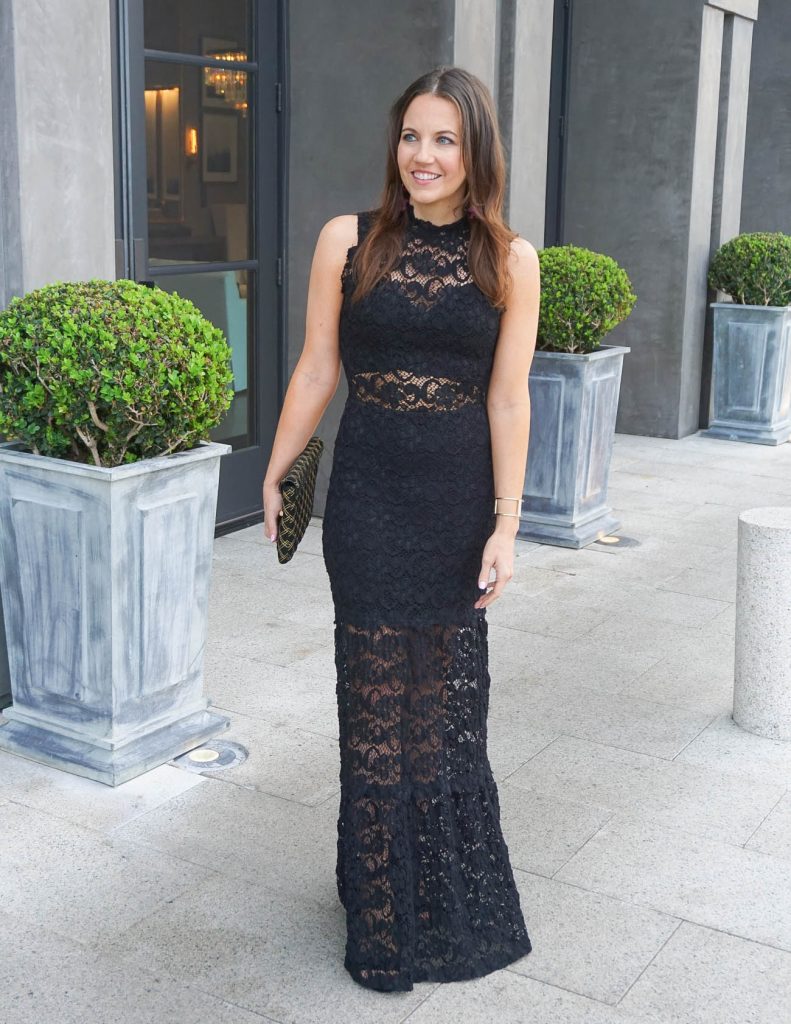 Happy Friday! A few weeks ago, I attended the wedding of a sweet friend of mine.  I was so excited to watch the two lovebirds tie the knot, but I was also excited because the dress code was formal attire.  I don't find many occasions to wear a formal dress, so I could not wait to get all dolled up for this wedding.
I wasn't able to take blog photos the night of the wedding with my hair all fancy, but my bestie did snap a pic for Instagram before the ceremony.  I wore my hair up because of the high neckline of the dress.  I think an updo is definitely the way to go with this dress.
For all my formal dress needs, I always turn to Rent the Runway.  It's a service that allows you to rent dresses for 4-8 days for a fraction of the original cost.  This black lace dress retails for $515, but I paid $97 for a 4-day rental.
The process is pretty simple. On the site, enter your size and the date you need the dress, browse and favorite your top picks.  Then, pick the big winner and patiently wait for the day to arrive.   My dress arrived on Friday, and I had to have it back to the UPS store by Monday at 12p in a black garment bag they supply.  Rent the Runway allows you to also request a back up size.  I always request a backup size, and I have used it twice so far.  For this dress, I ordered my normal size Small and a backup size XS.  I ended up wearing the small, and it fit perfectly!
Another added bonus for Rent the Runway is they let you order a 2nd dress for $32 in case the first dress doesn't work out.  They have tons of reviews including pictures on every dress.  I usually look for reviewers with my same height and weight, so I can see how the dress looked on them and the sizing they chose.  I have been using this service for over 6 years for weddings, blog conferences, birthday parties, and any event where I want a gorgeous dress.  If you have a formal wedding coming up, it would definitely be a place to check out.
When I was looking for what to wear to a formal wedding, I decided to go with either tea length or full length.  Since I was renting and I am 5'3, I ended up nixing the tea length because I usually need this length altered.  The wedding was in February, so I opted for a darker color, of course gravitating to black.  I love the simple silhouette and the lace details on this one.  It was perfect, and I received tons of compliments.  It was easy to move and dance the night away in.
Also, this is the dress I wore with those block heel sandals I was raving about from my last post.  You can't really see them in these pics, but you can see close ups in the other post.  I hope you guys have a great weekend.  Thanks for stopping by!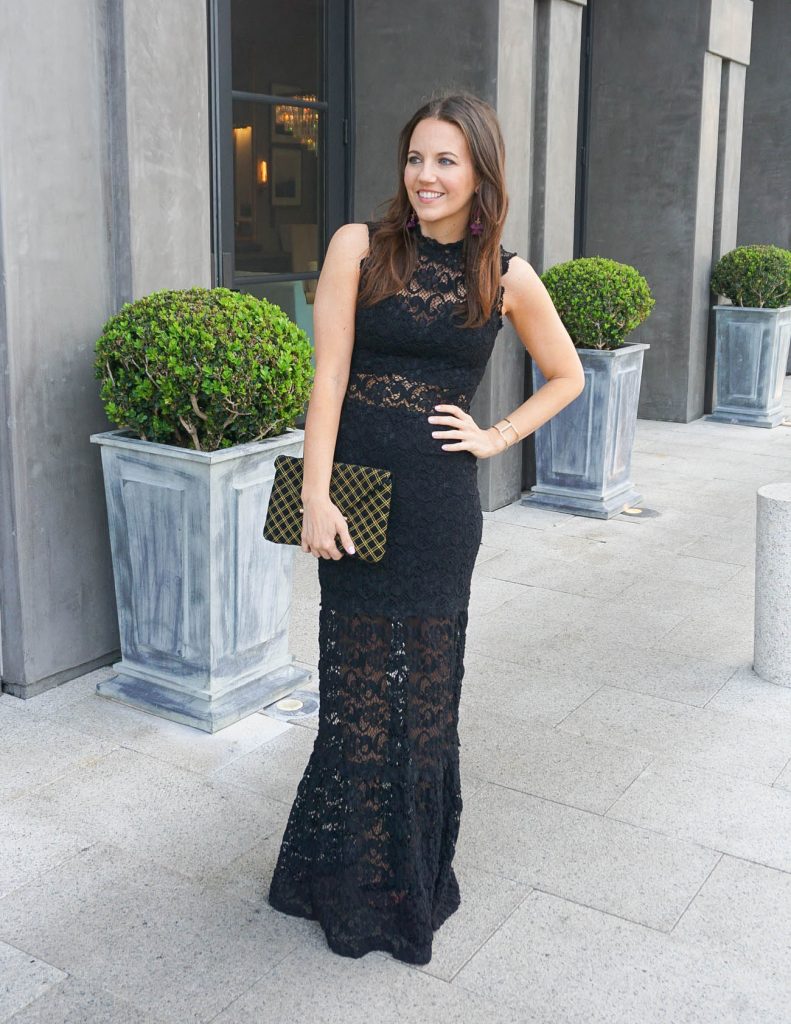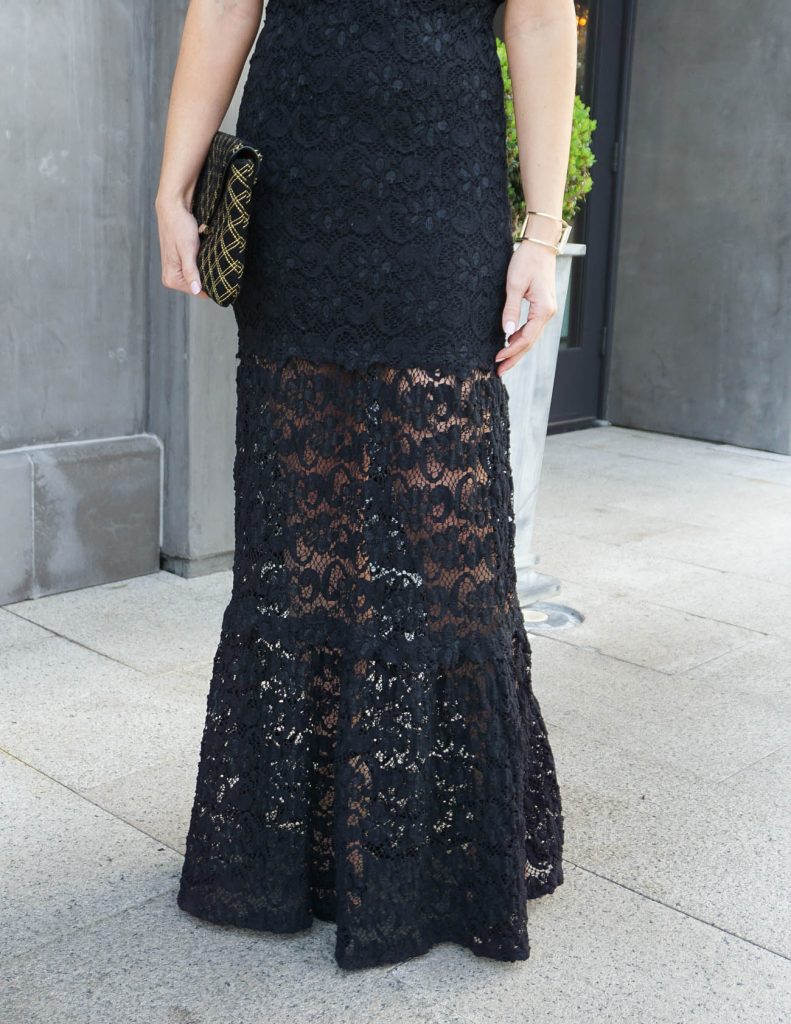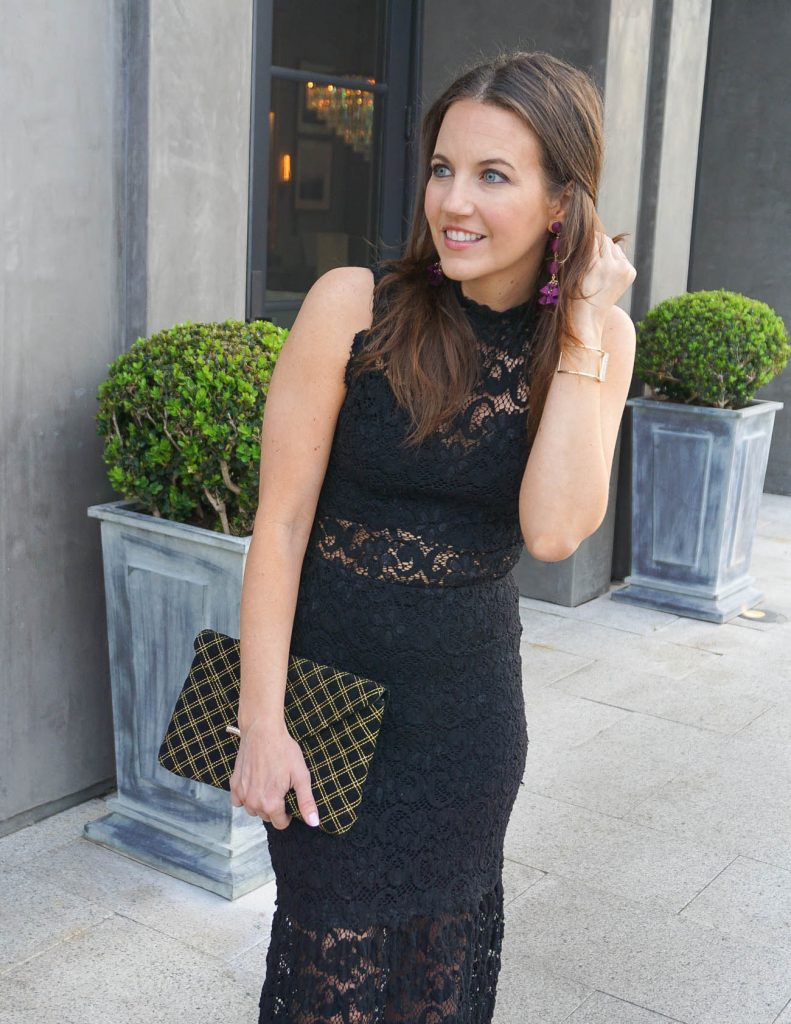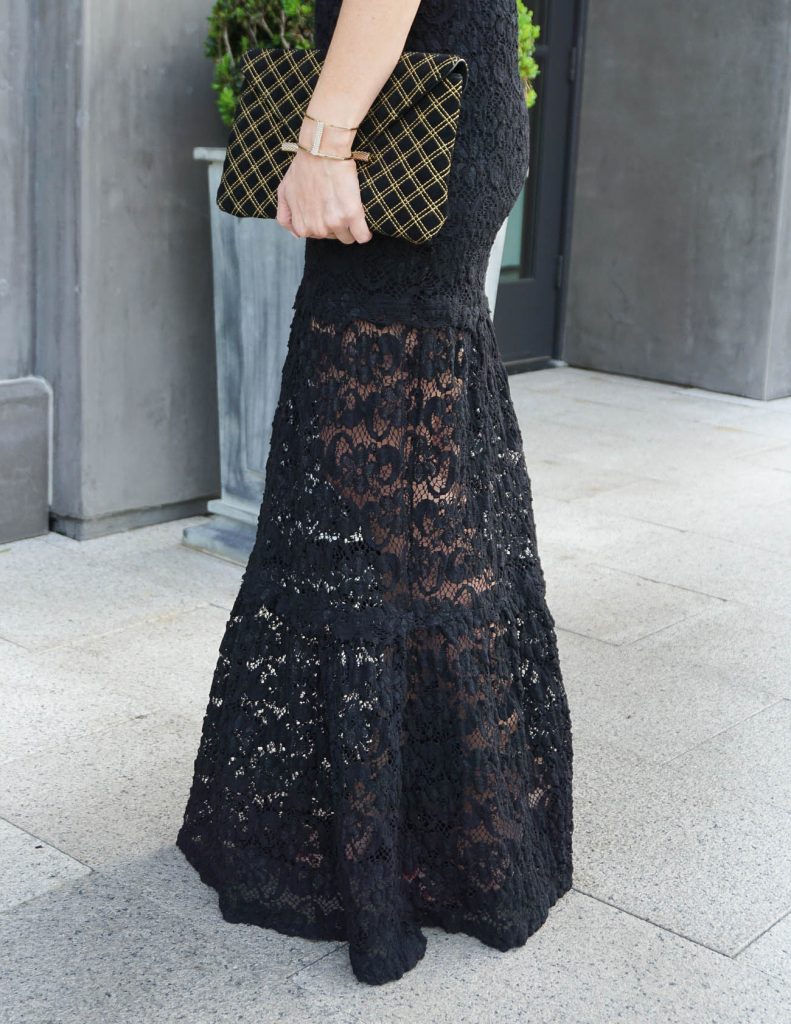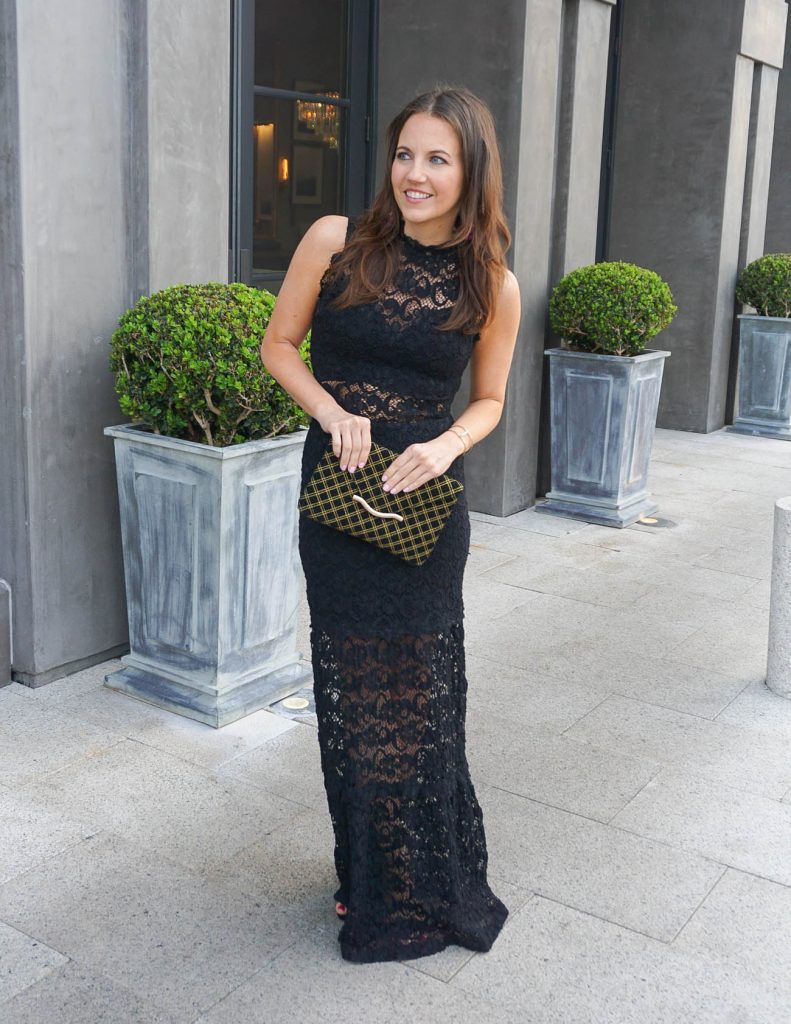 SHOP THE LOOK