Monthly Archives:
June 2018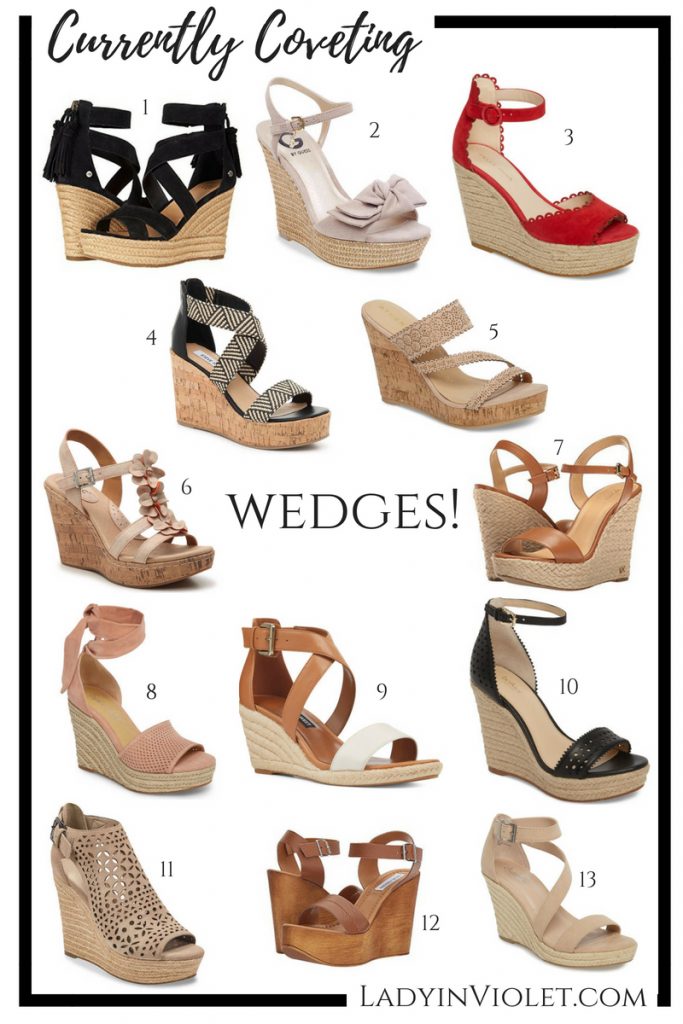 Happy Weekend!! It's been a hot minute since I shared a shop guide, so I'm bringing them back and starting with the crowd favorite – Wedge Sandals!! I found summer wedges in a variety of colors, styles, and price points for you guys.  Ya'll know I love a good nuetral wedge, but I'm also a fan of a good black wedge too.  I think these two colors are great if you are looking for a pair that can be worn a variety of ways all season long.  I also included a red and pink pair, because I think these are two fun colors to enhance any summer outfit.  Many of these shoes come in multiple colors.  If you love the style but not the color, click through to see the other color options.
Also, I just want to mention that today is the last day of the Nordstrom Half Yearly Sale.  I love to use this sale to stock up on basics like loungewear, workout gear, jeans, and always shoes.  Ya'll have a great rest of your weekend!
SHOP THE SHOES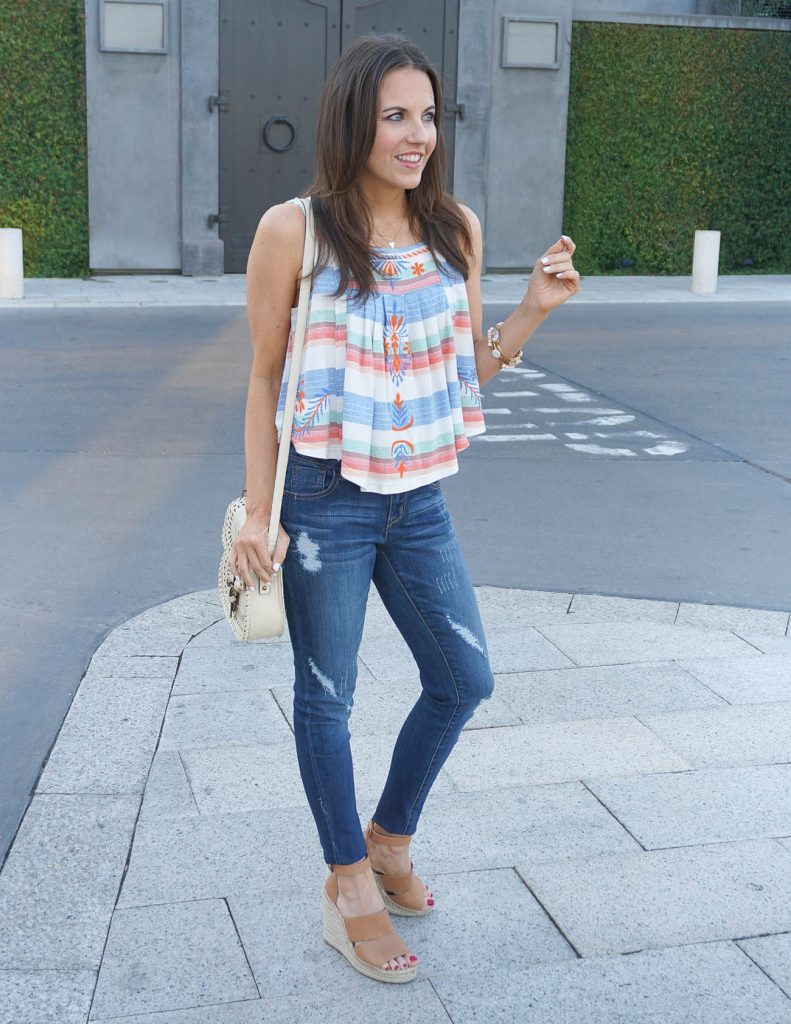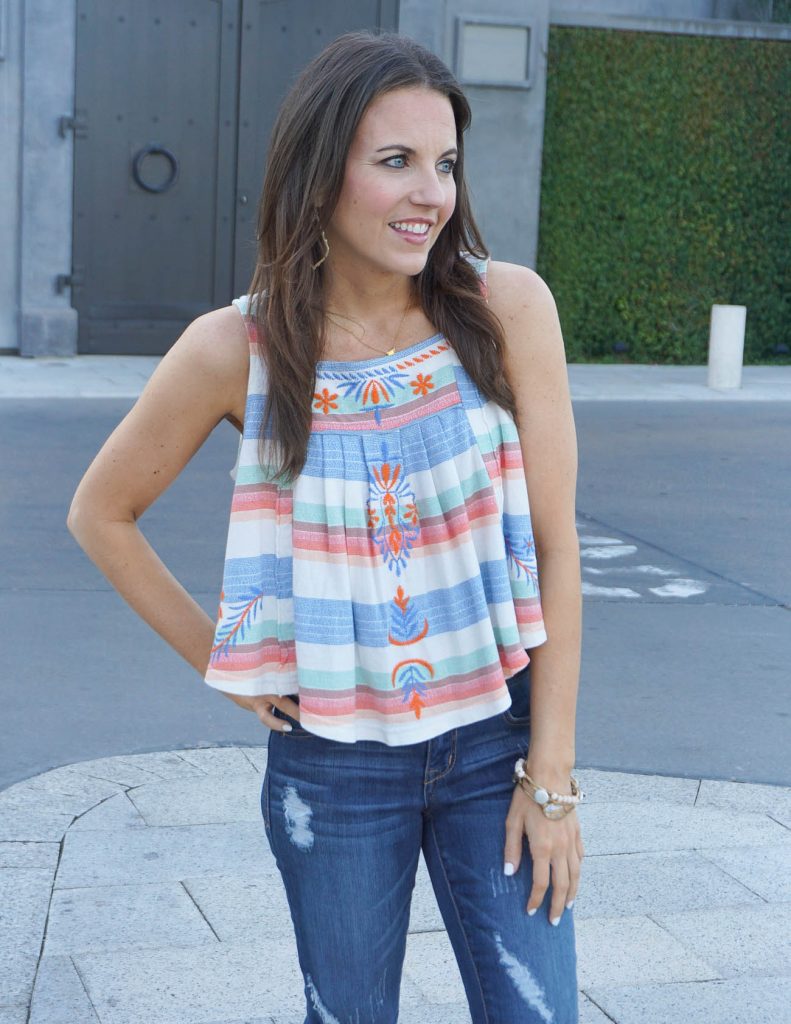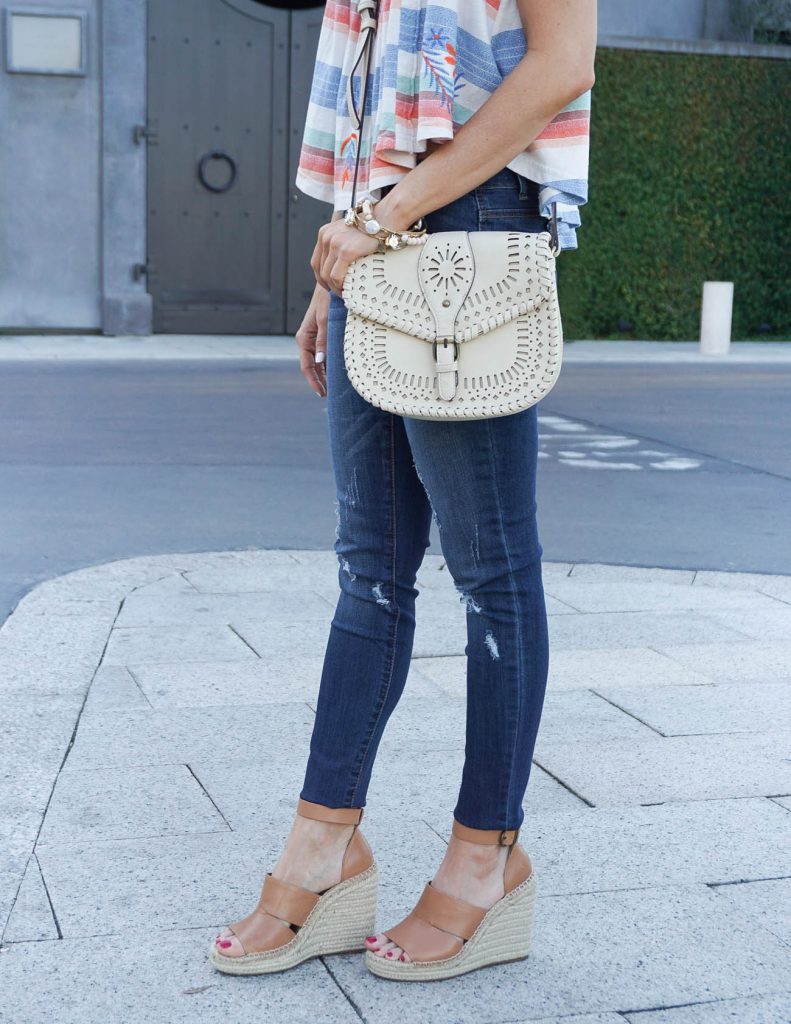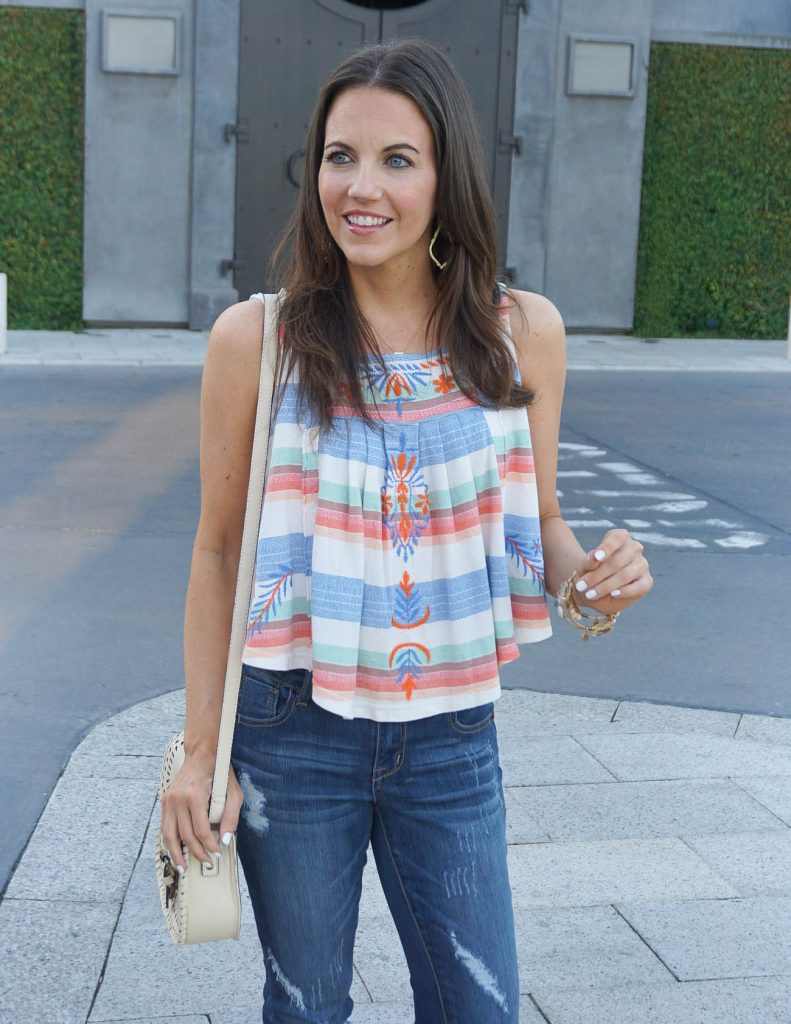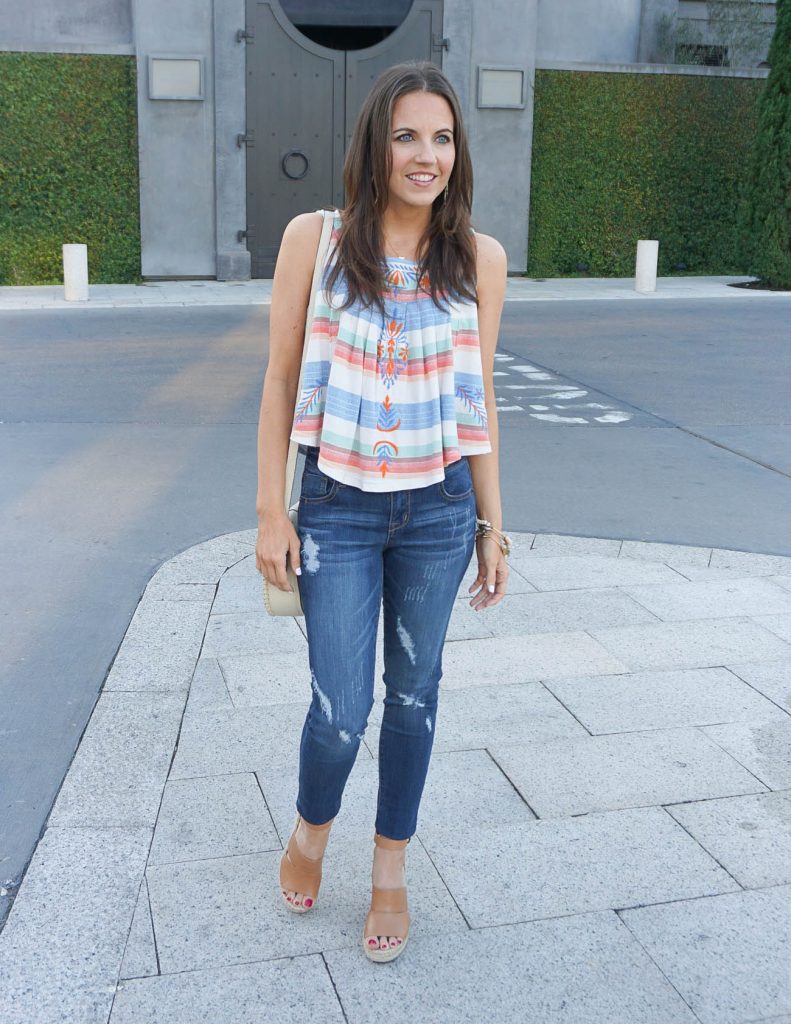 Happy Friday!! This summer crop top is one of my top purchases this season.  Not going to lie, I was a little nervous about the whole crop top idea, but I think the length works perfectly with the slightly higher waist of these distressed jeans.  I'm not really showing any skin unless I move certain ways.  It is also the perfect length to pair with shorts for my height.  Since I am on the petite side, longer tees usually end up looking like I'm not wearing shorts and have to be tucked in.  This top is a great length for a loose, non-tucked in look with shorts for me.
I wore this outfit for an outdoor ballet followed by drinks also outside, and it was perfect for the warm evening.  This top is lightweight and the movement really helps keep you a little cooler.
I'm really loving this affordable denim brand.  I have two pairs from them that I have had in constant rotation lately.  For under $50, the quality is really good.  They hold their shape throughout the day and with multiple wears.  The denim is slightly thinner than some of my higher end jeans, but I personally like that for a Texas summer.  It helps you stay cool when it's 90 degrees even after dark.
I hope ya'll have a great weekend!!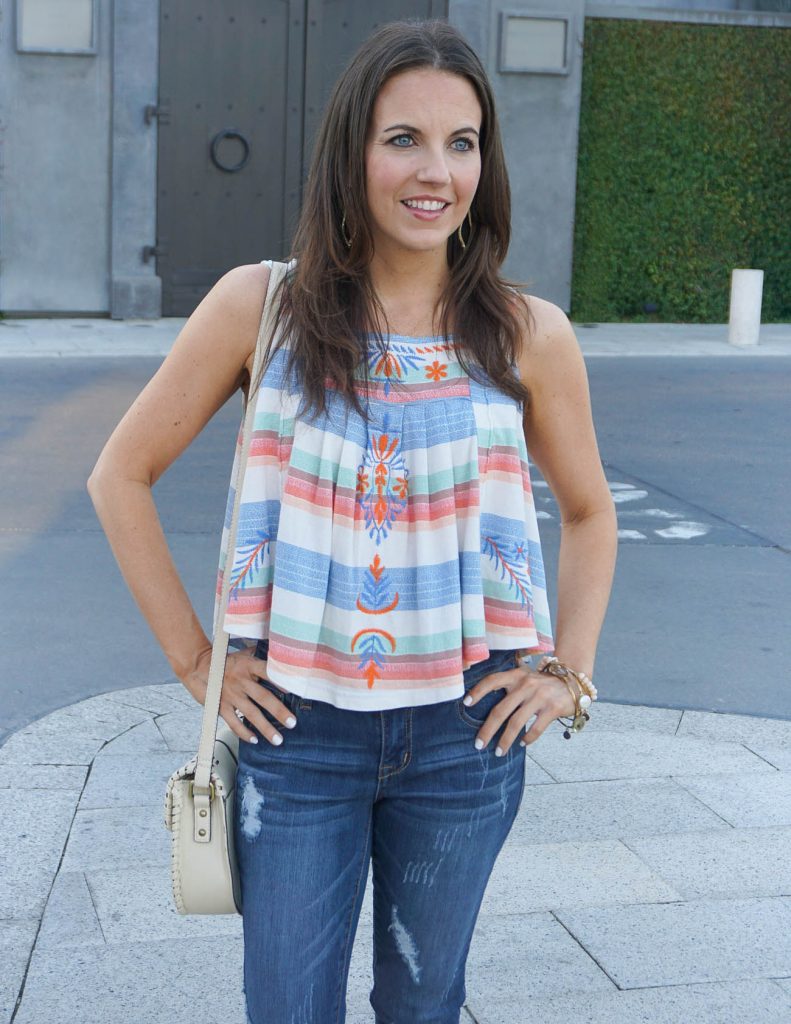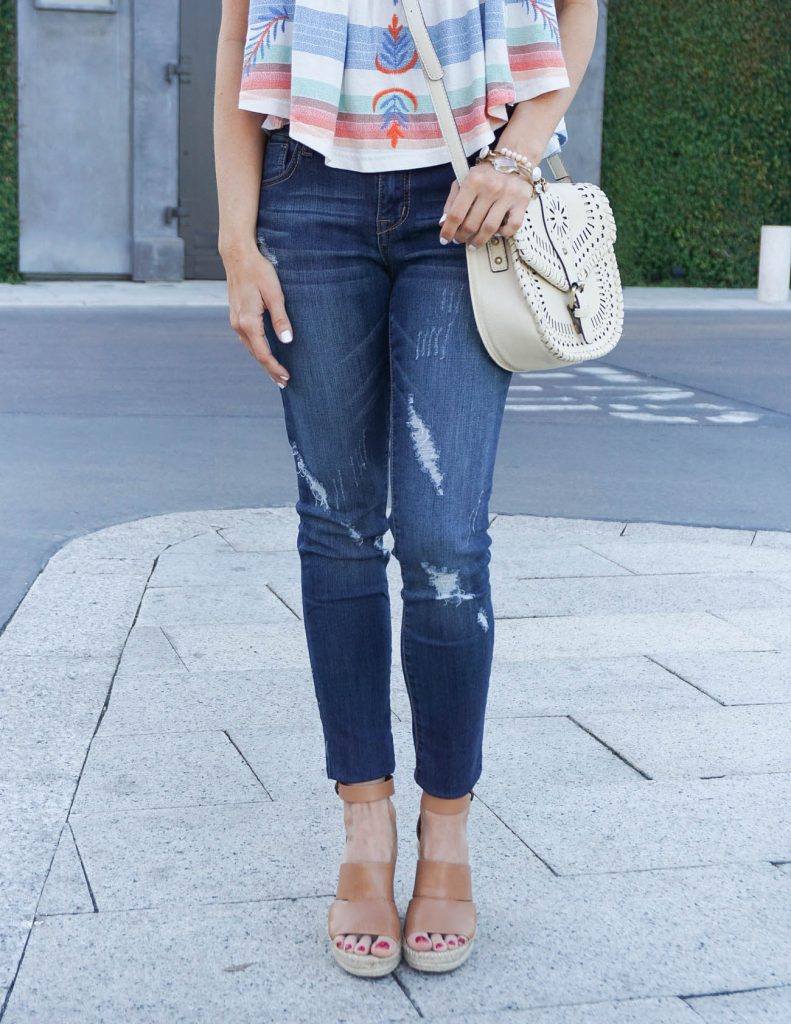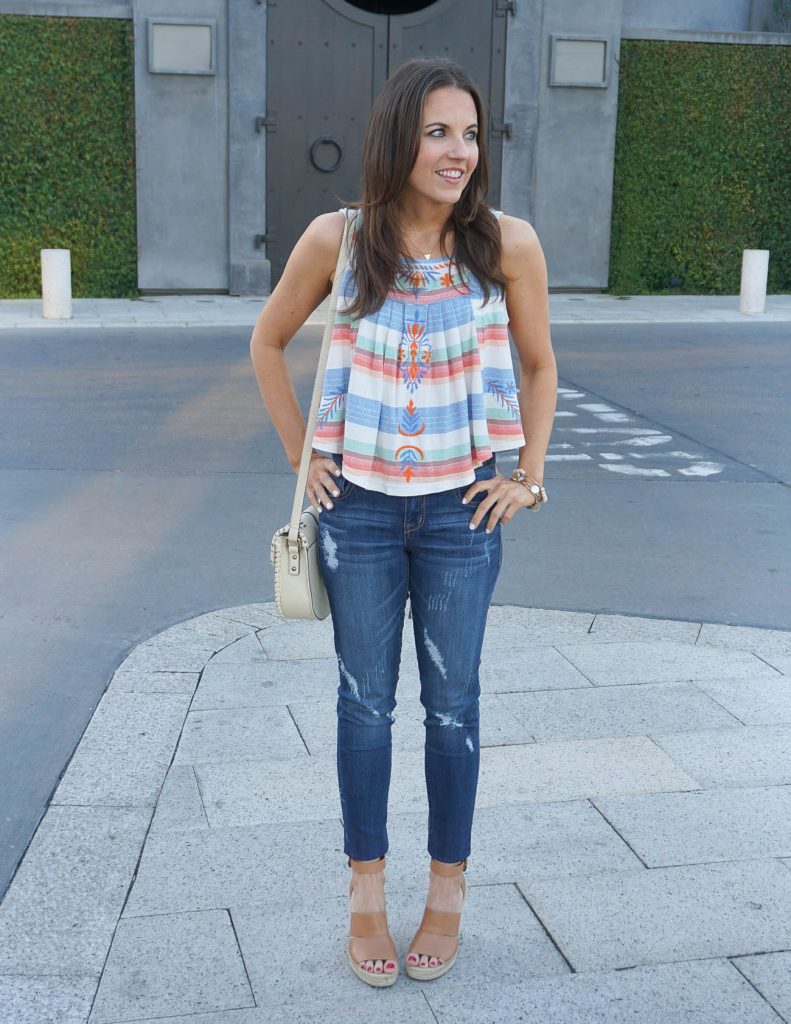 SHOP THE LOOK