Yearly Archives:
2022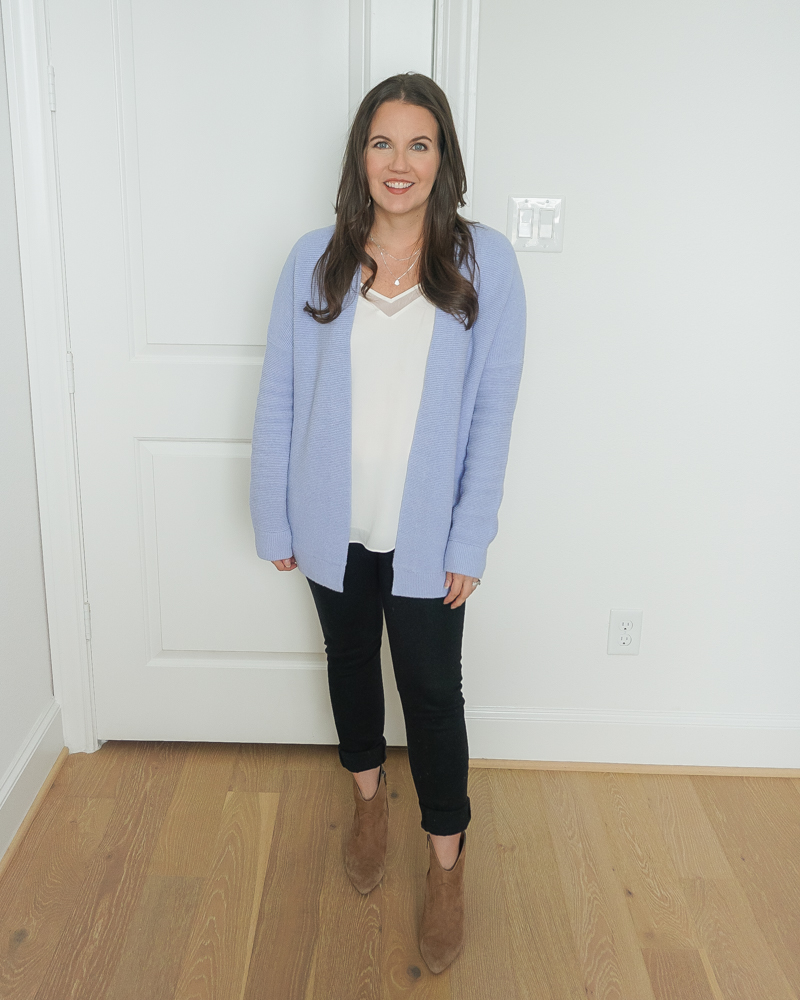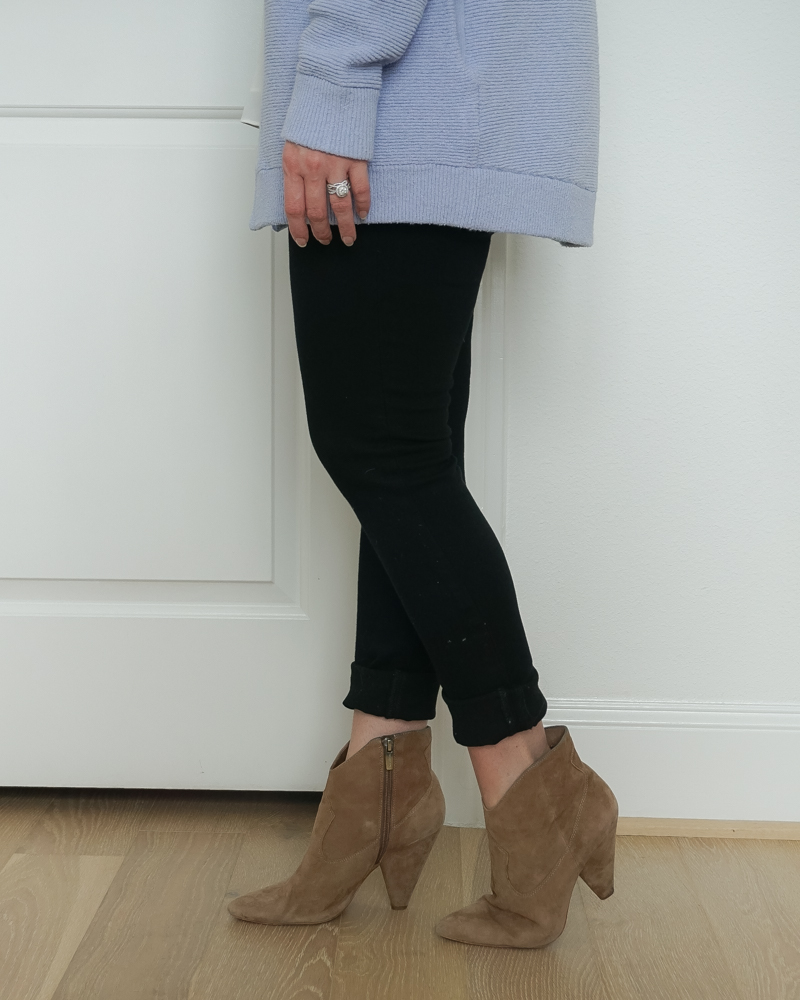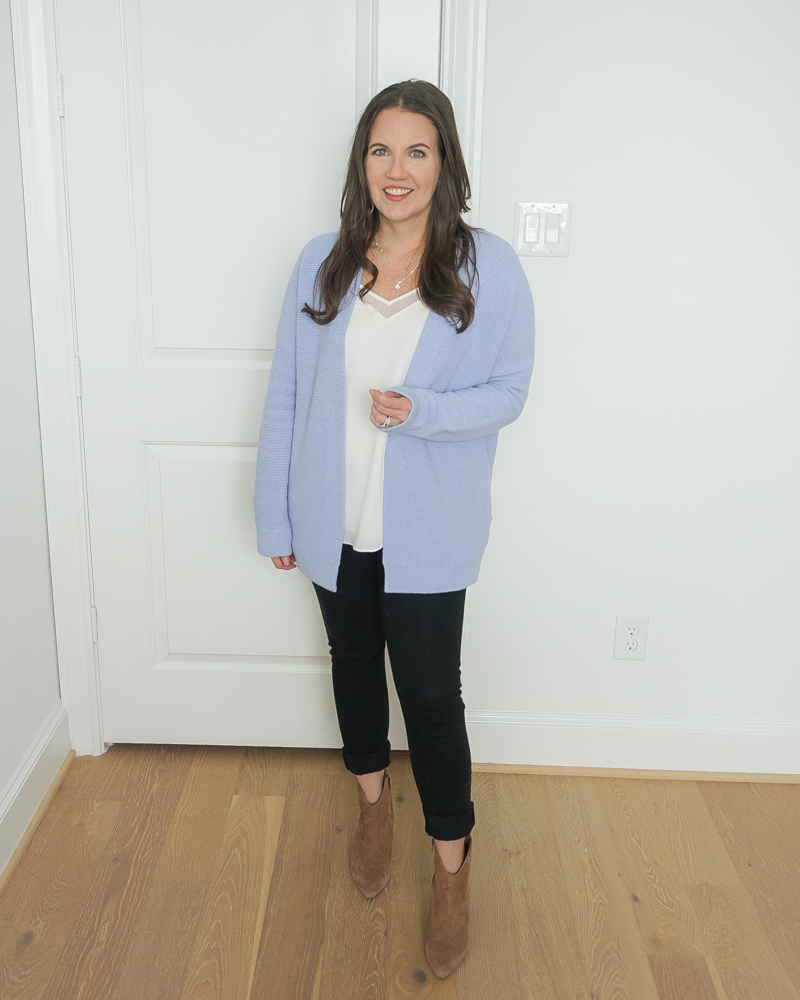 Light Blue Cardigan Sweater

I hope you all had a fabulous Thanksgiving weekend! We headed to East Texas to spend time with family.  It was filled with catching up, football, good food, and a little relaxing.  I also did a little shopping.  The main item on my Black Friday list was a new computer.  I found the one I wanted on sale and can't wait for it to arrive.  My current one is pretty old and was starting to have issues.
While most of our holiday weekend was cold and rainy, this week will be sunny and high 70s.  It's definitely layering season.  This light blue cardigan is the prettiest shade.  The color is a mix of lavender and light blue.  I feel like sometimes it leans a little more to each color depending on the lighting and what I'm pairing it with.  It has a slight oversized comfy fit and dolman style sleeve.
This outfit is a classic way to style a cardigan.  A white cami or tank top, black jeans and booties.  It's all items you probably already have in your closet to quickly and easily recreate this look.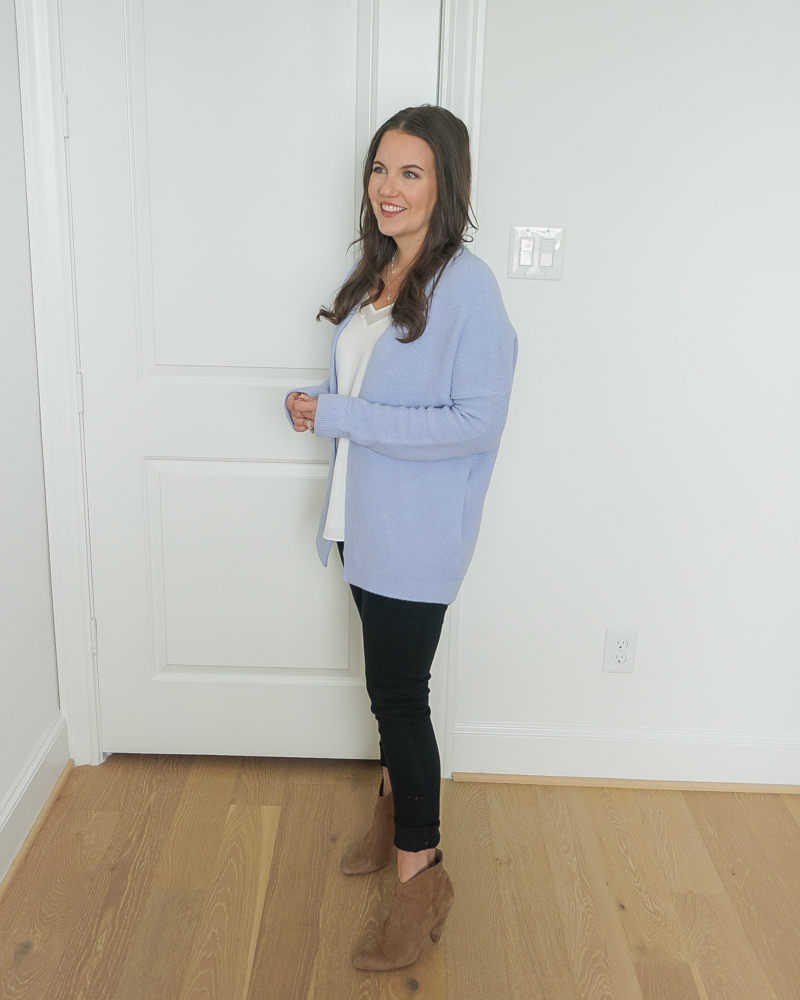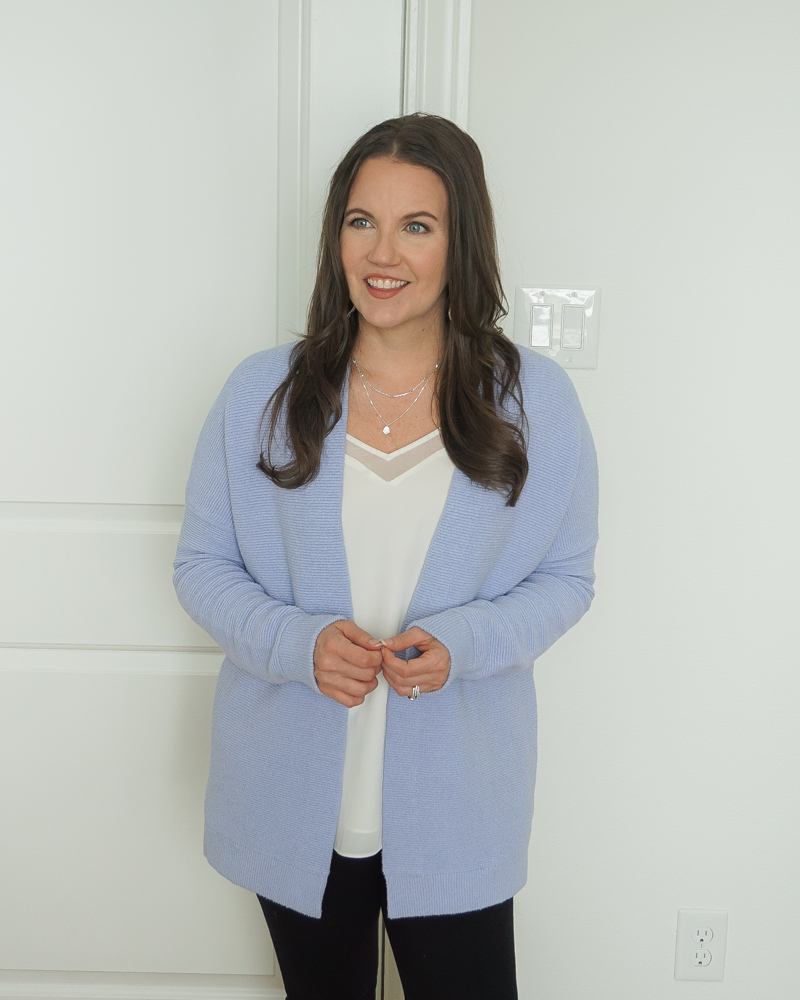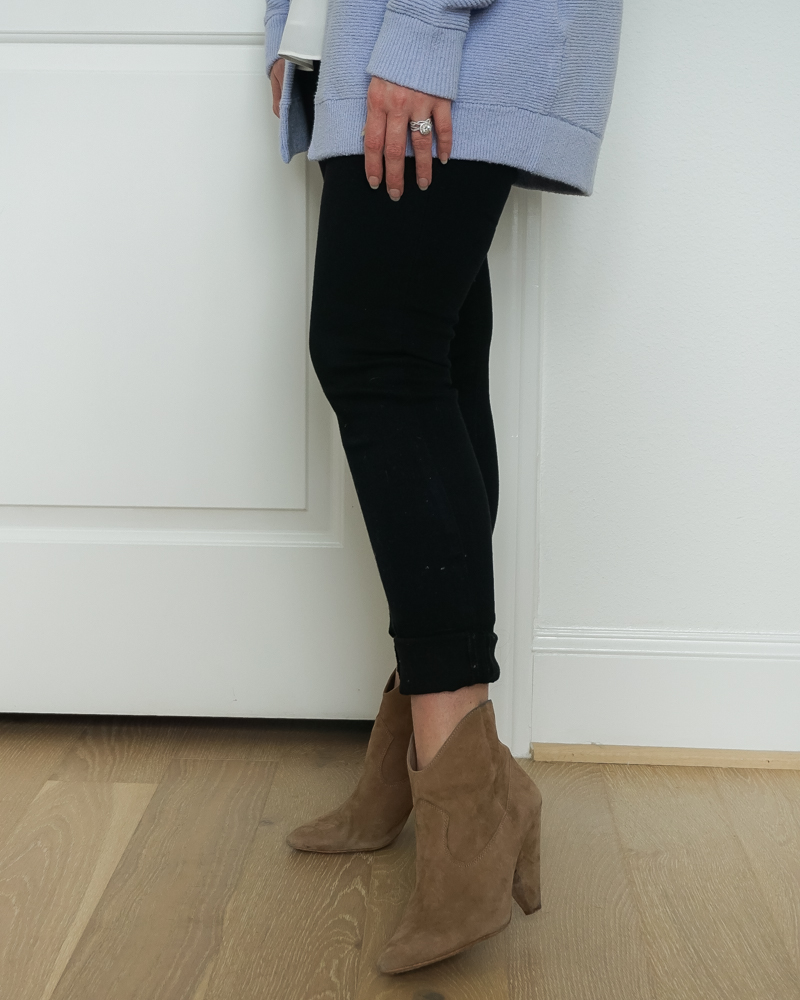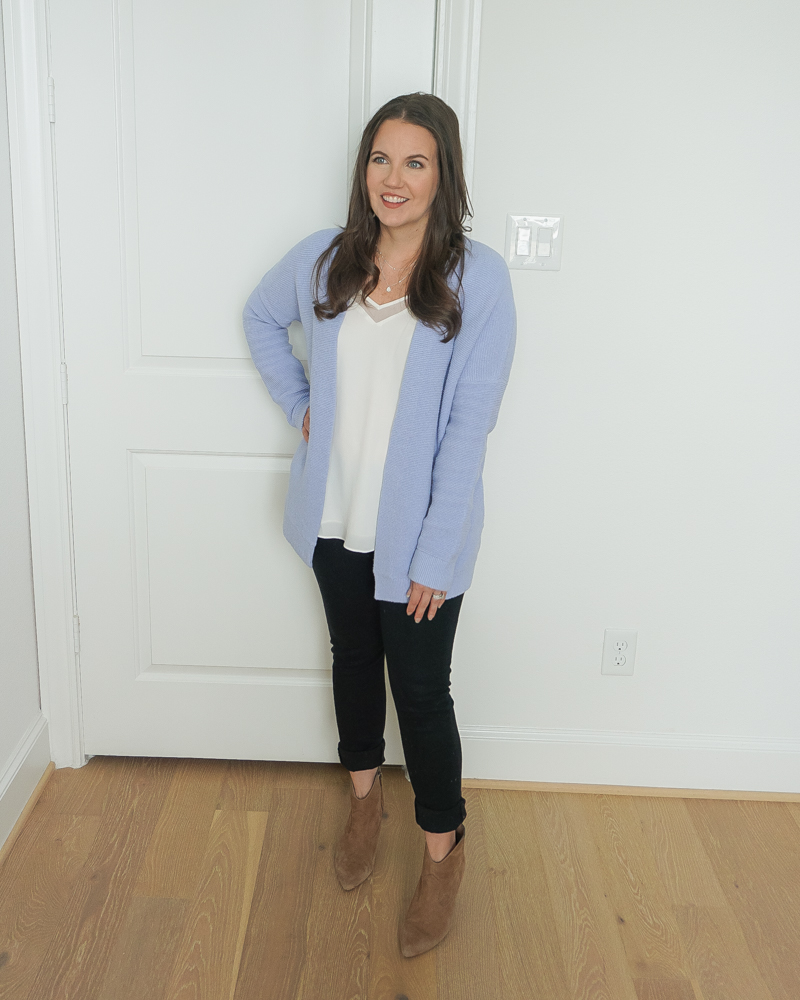 SHOP THE LOOK