Monthly Archives:
July 2022
NORDSTROM ANNIVERSAY SALE
It's that time of year for the BIG Nordstrom Anniversary Sale to kick off the fall shopping season.  The last round of early access starts at midnight ET, and the sale opens to the public on July 15th. This year I'm focusing my wish list on shoes, denim, and workout/loungewear.  I think these are all good areas to stock up on during the sale with good discounts.  I included a few roundups from each of these sections in today's post.  I have THREE shoe roundups for ya'll because you know I can't narrow it down to one.
I love shopping denim during the sale because it such a close staple, and the NSale is a good opportunity to stock up and save.  I found so many cropped and ankle pairs in the sale this year.  My petite fashion heart is very happy!
I also found lots of cute work dresses in the sale.  The sale is the perfect opportunity to refresh your work wardrobe.  If you are looking for tops, pants, or skirts, I find Halogen and Vince Camuto to be good quality and a good price.
My wishlist is filled with workout clothes and loungewear.  I'm in need of a good refresh in this section of my closet.  I've been wearing my current items more often, and the wear is starting to show.
Last, I'm rounding up some brown handbags.  A good medium tan brown is a great year round color that works with a variety of outfits.  I have a brown crossbody in this shade, and it gets so much use!  I included more fab handbags in the sale too in case brown is not your color choice.
Keep Scrolling to see my Nordstrom Anniversary Anniversary Sale Picks.
Items marked *WL are on my wish list.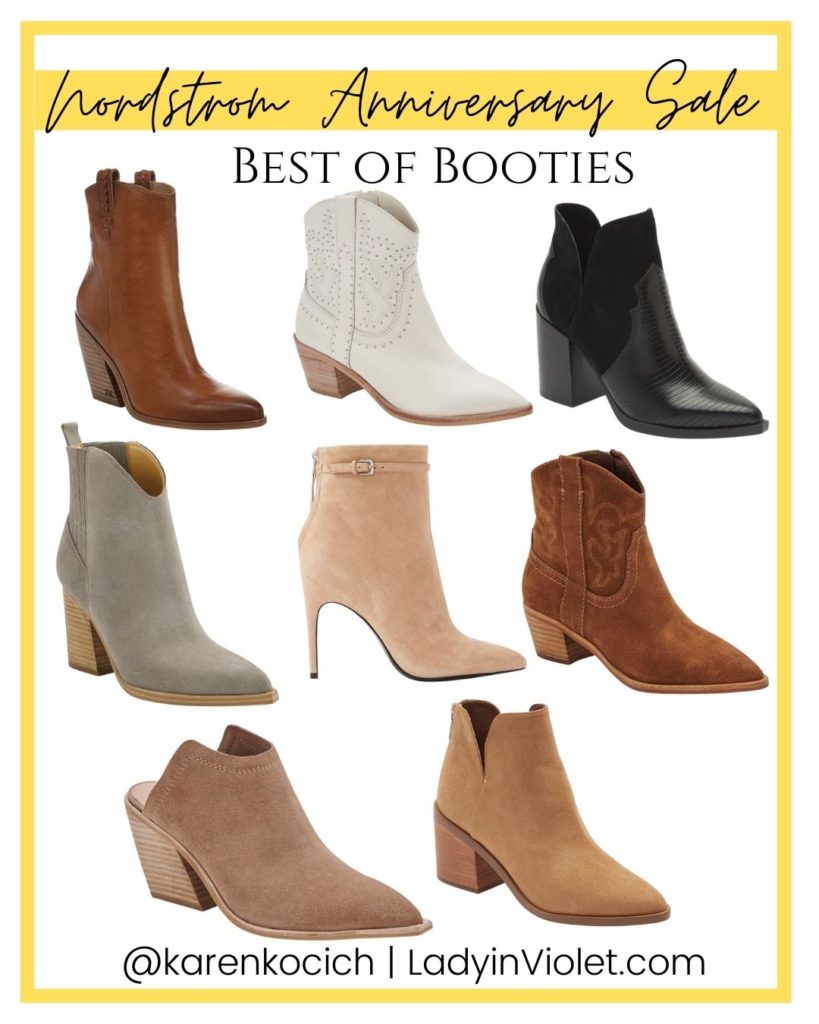 one *WL | two | three
four | five | six
seven *WL | eight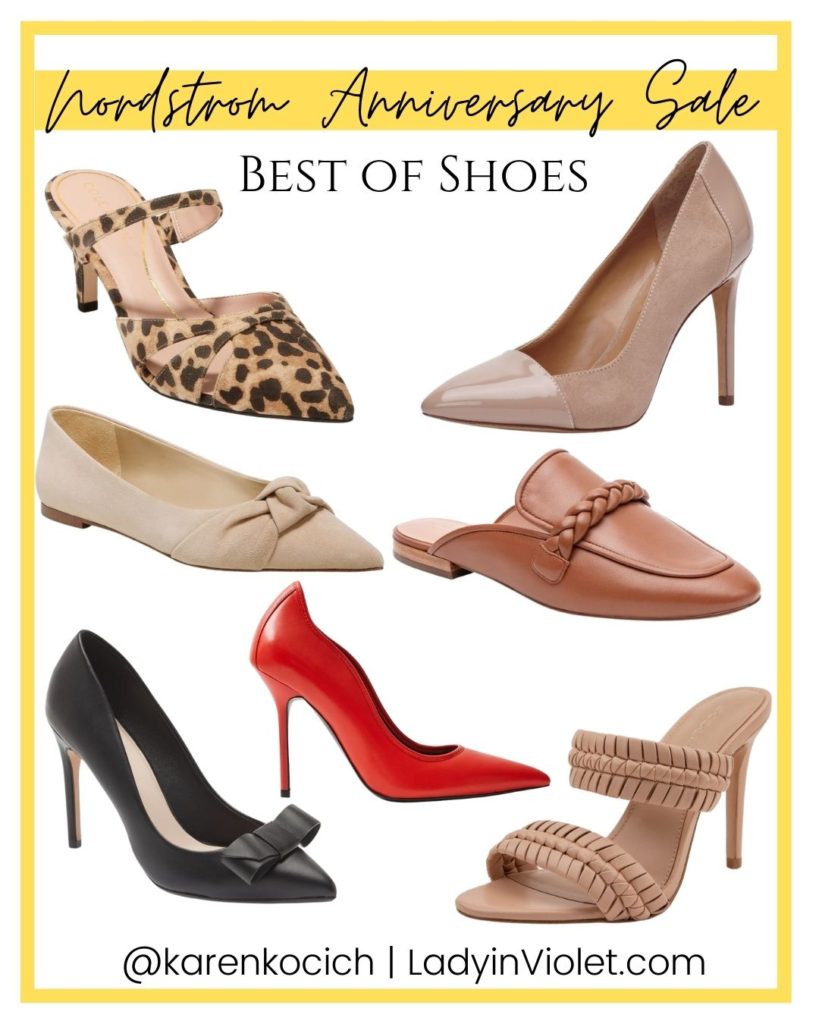 leopard heels | nude colored heels *WL | nude colored flats | brown mules | black heels | red heels | heeled sandal *WL
brown boots with heel *WL | black boots | western inspired boots *WL | brown flat boot | camel brown boots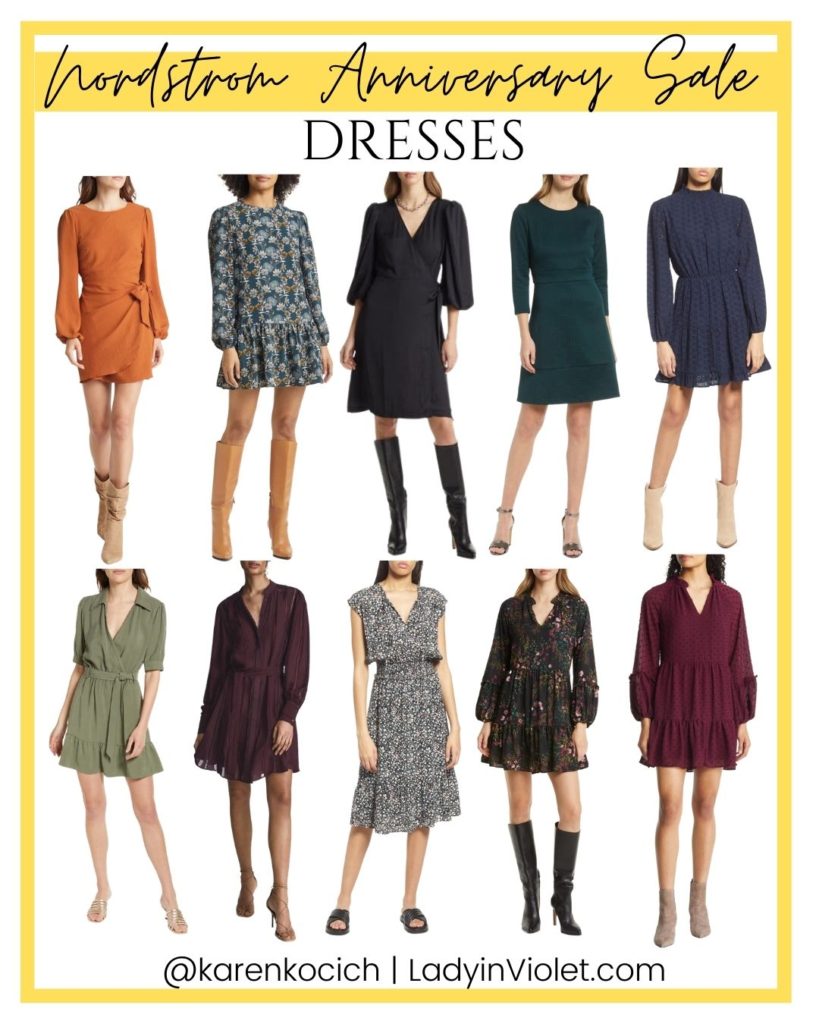 orange dress |blue print dress | black dress | teal dress | navy dress
olive dress | dark burgundy dress | midi dress | black floral dress *WL | dark magenta dress  *WL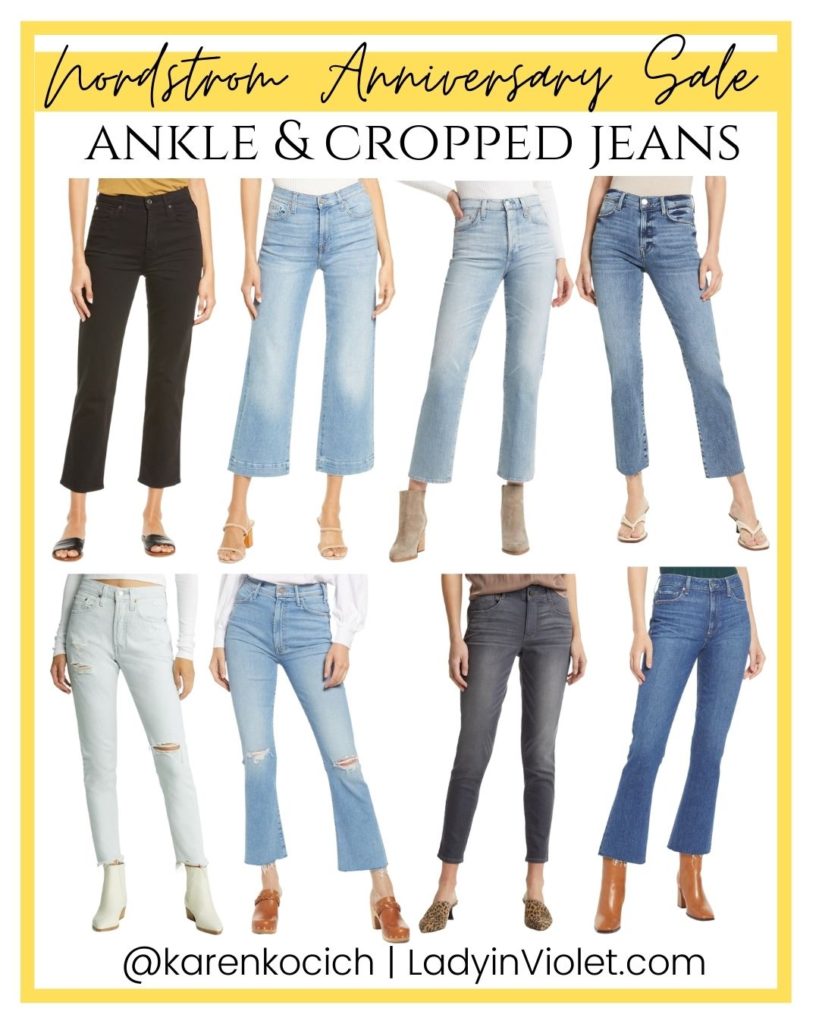 one | two *WL | three *WL | four *WL
five | six | seven *WL | eight
MORE NOTEWORTHY JEANS IN THE SALE

taupe cardigan (own in gray & LOVE) | ivory cardigan *WL | pink tank top | purple pullover *WL | lilac sweatshirt | black jogger leggings (own in gray, super comfy) | teal joggers *WL | black biker shorts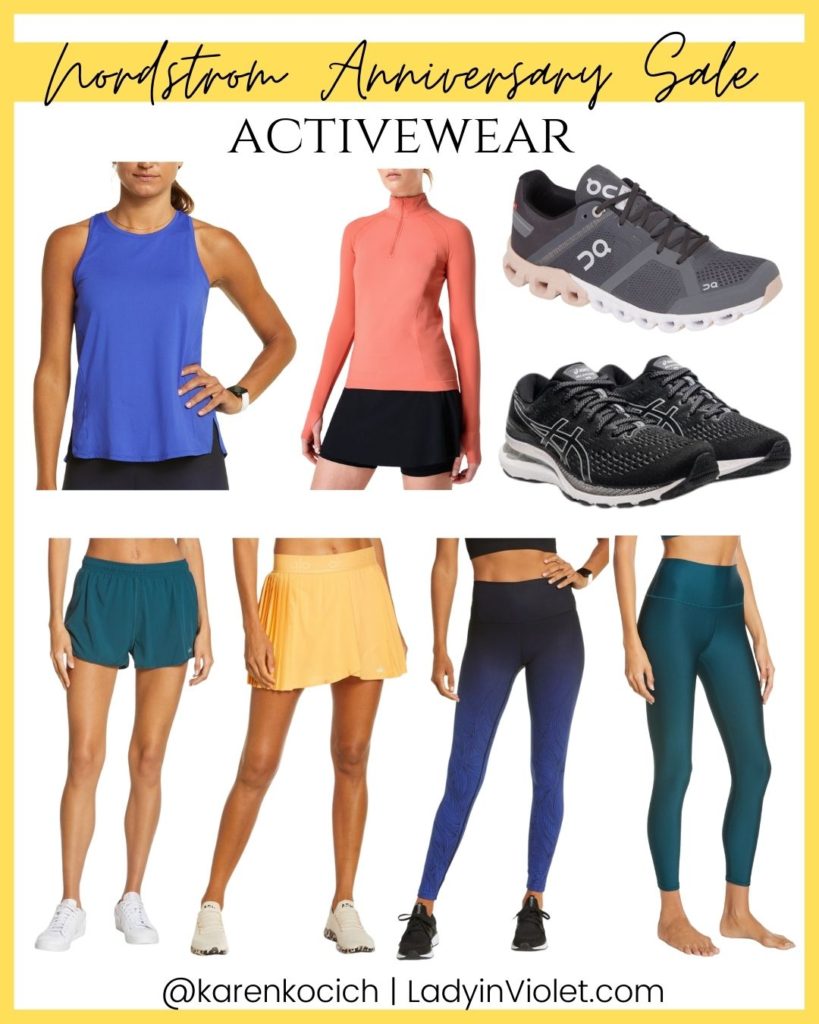 blue tank top | coral half zip pullover | gray sneakers | black sneakers (love this brand) | teal shorts *WL | orange tennis skirt | ombre leggings *WL | teal leggings *WL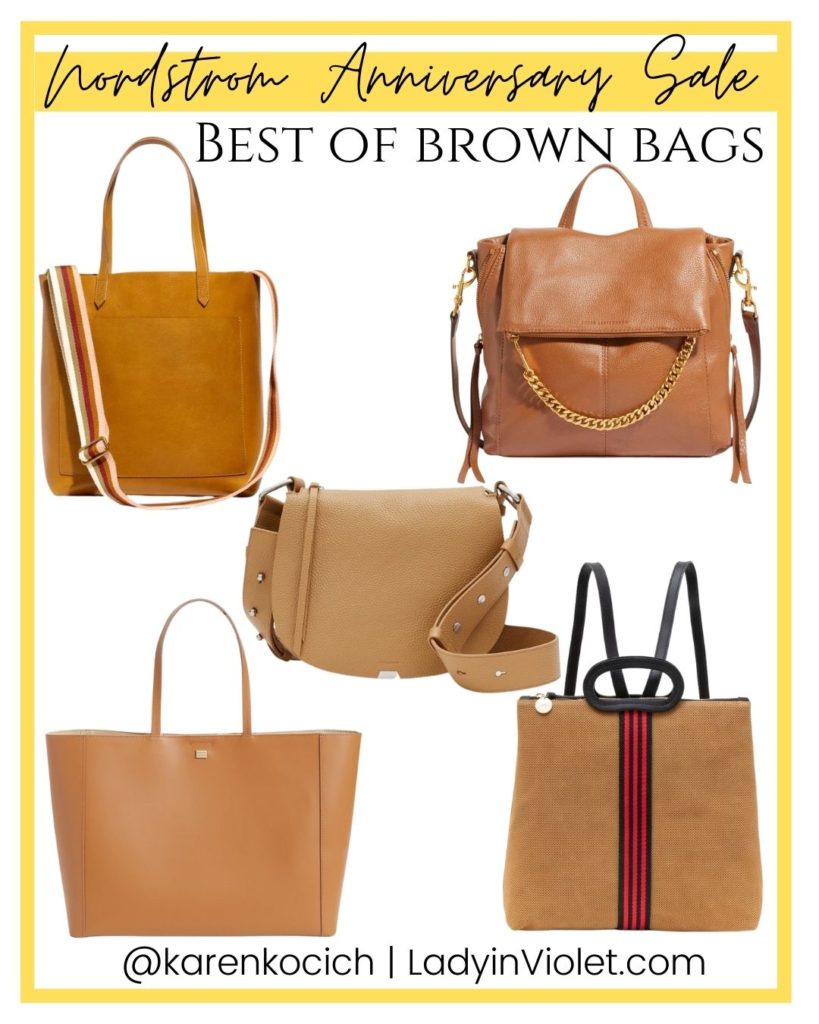 tote bag with striped strap | leather backpack | crossbody bag | leather tote bag | backpack with stripe
MORE FABULOUS HANDBAGS IN THE SALE