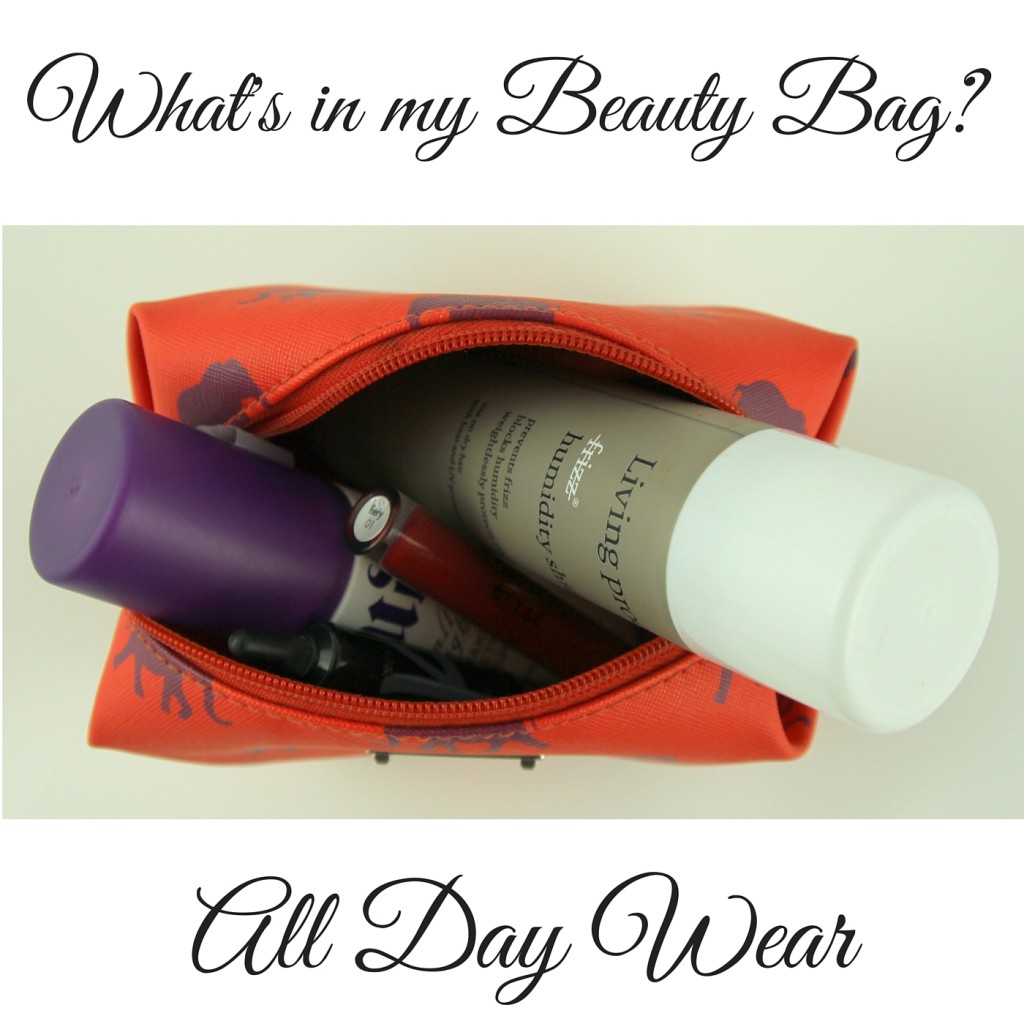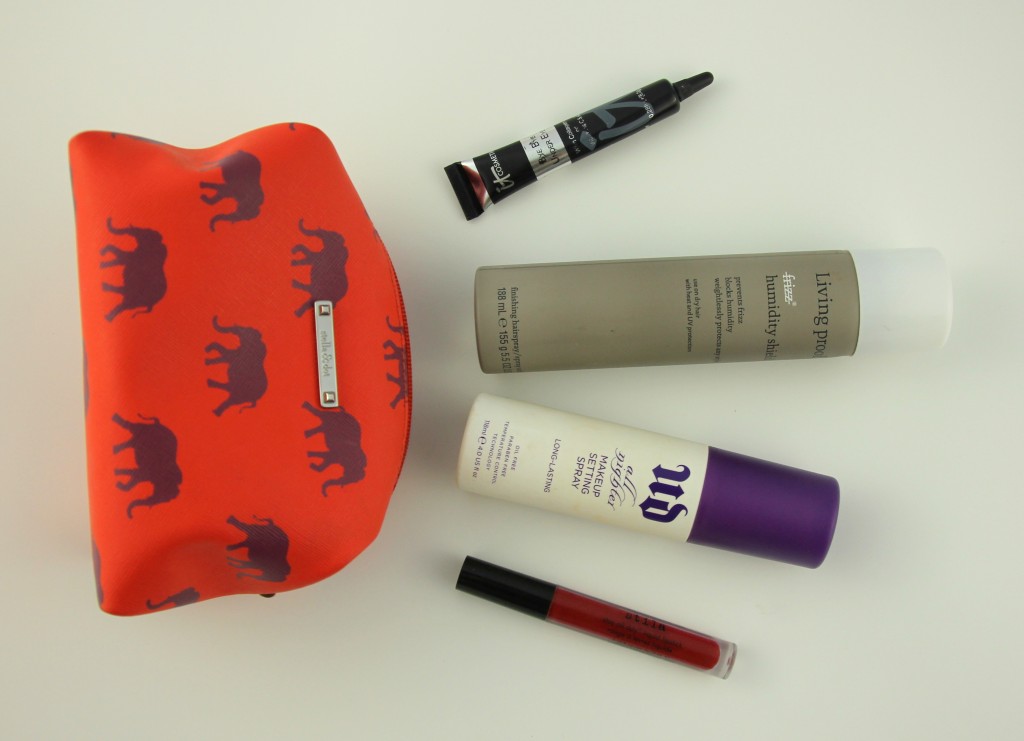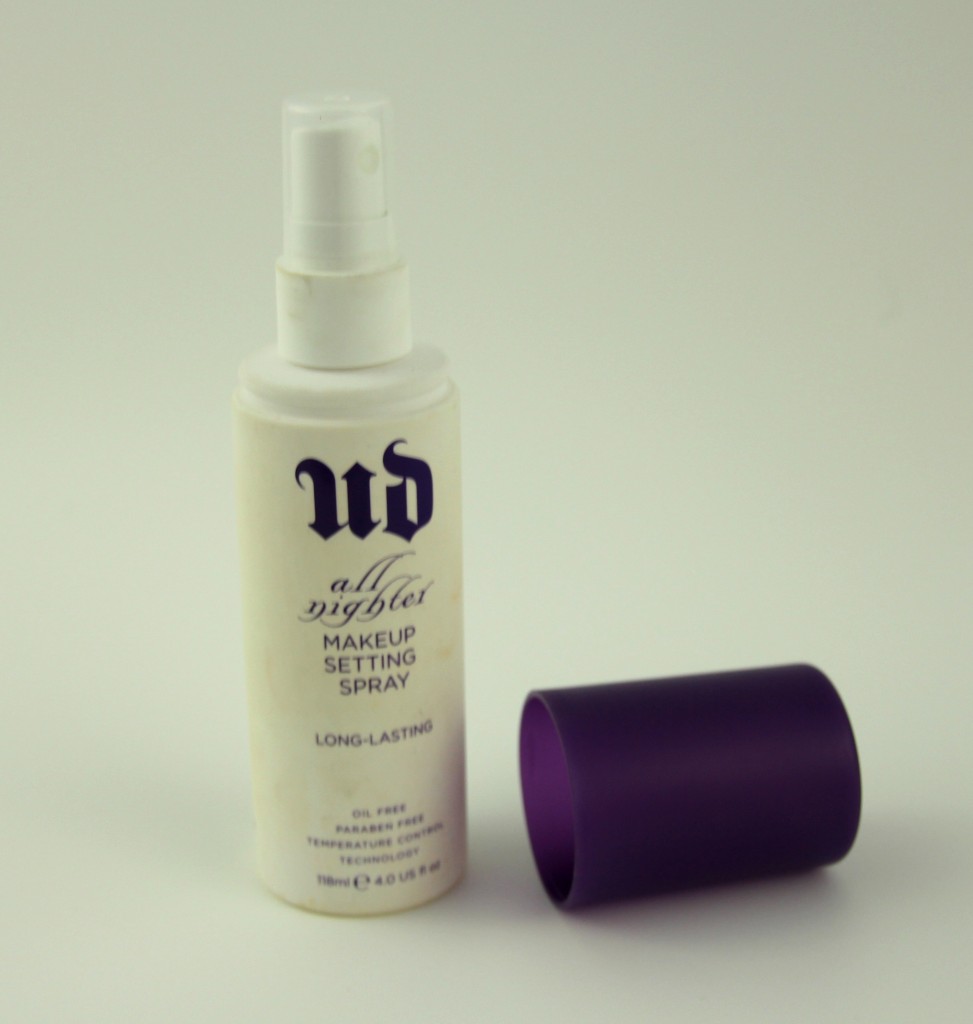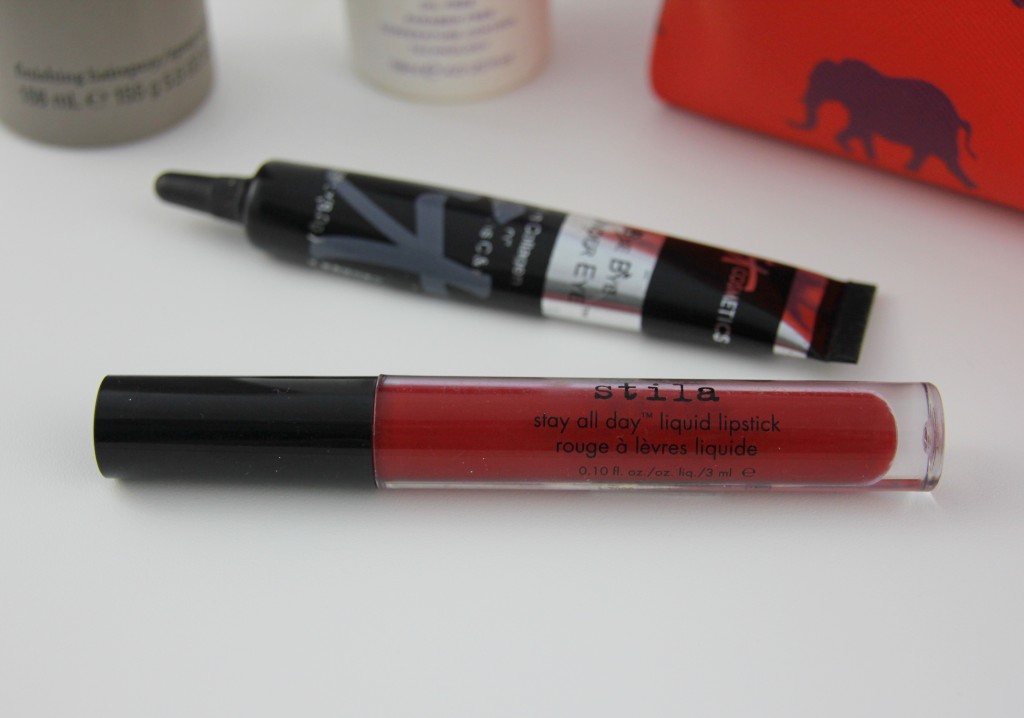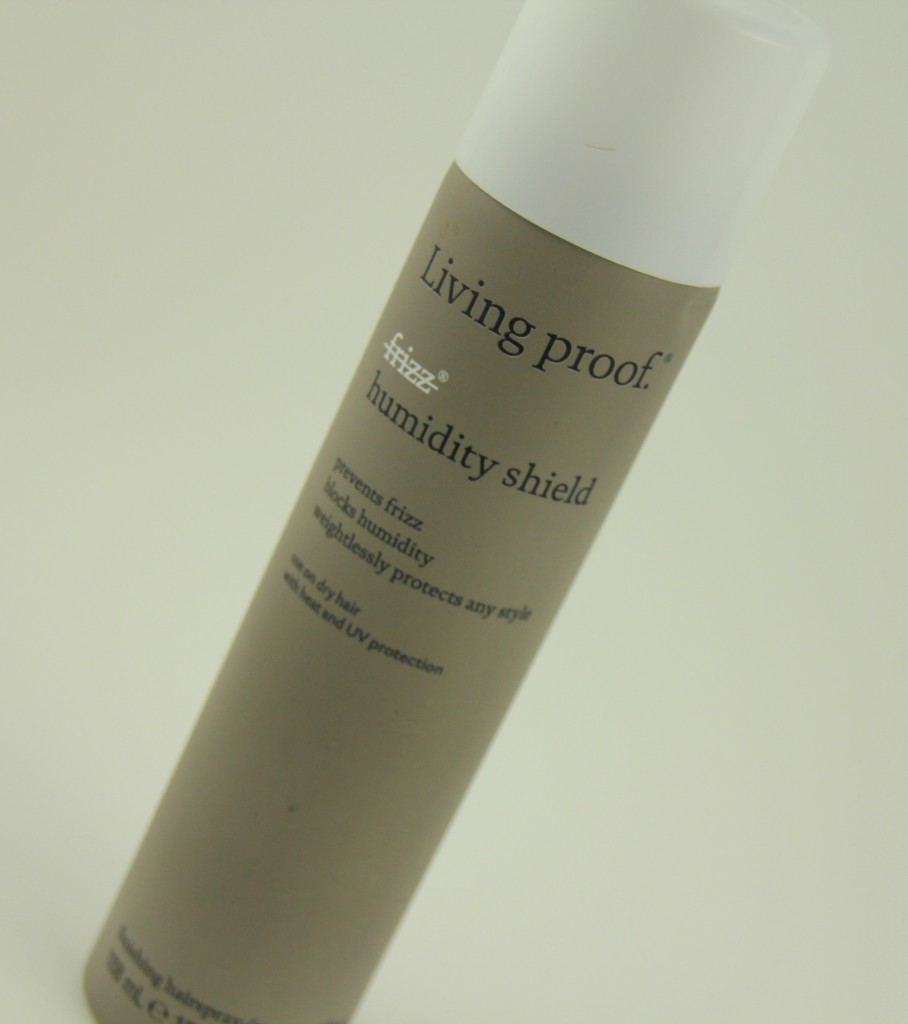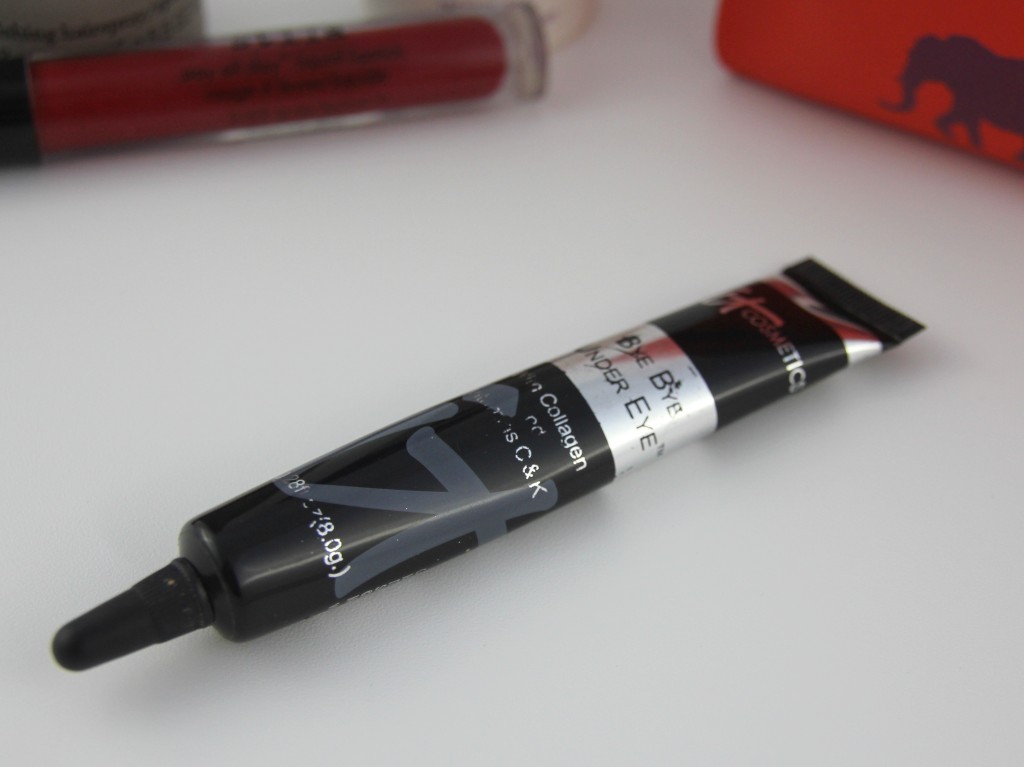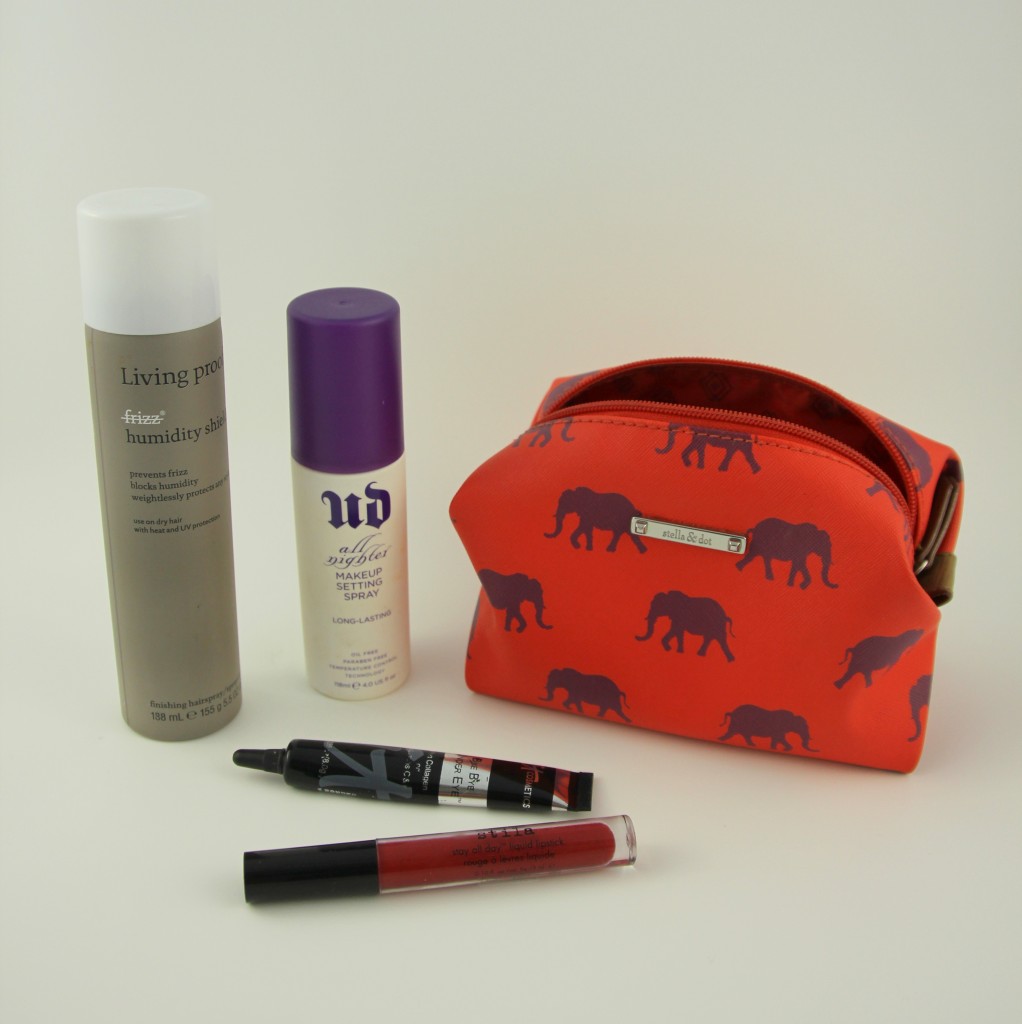 | DETAILS |
IT COSMETICS c/o Bye Bye Under Eye Anti-Aging Concealer | LIVING PROOF c/o 'No Frizz' Humidity Shield | URBAN DECAY 'All Nighter' Long-Lasting Makeup Setting Spray | STILA 'stay All Day' Liquid Lipstick | STELLA & DOT Pouf
Once September arrives my schedule starts to quickly fill up.  This month and part of October is full of fashion and charity events.  Then November hits and holiday season is here.  I have picked up a few products over the years that have become my tried and true beauty products to last through long days of work and events.  I have also recently been introduced to a few new products that will definitely be joining me as the busy fall season begins.
First off, everyone who wears makeup needs this Urban Decay Makeup Setting Spray!  I spray a couple spritzes of this on in the mornings after I have applied all my makeup, and by the end of the day I still look fresh and ready to go.  I used to bring my makeup to work and reapply at the end of the day before I went out.  Once I started using this product, I noticed I really didn't need to reapply so much.  I typically just reapply a little blush and lipstick, and occasionally bottom eyeliner if I have been rubbing my eyes.  Another benefit, I noticed my bottom eyeliner does not smudge or smear during the day nearly as much if at all.
This Stila Liquid Lipstick has been holiday party tested!  I wore it to a couple events last year, and after drinks and appetizers the deep red color was still holding on strong.  If I was at a full meal event, I did usually reapply just a little to get the shine back.  If you want an amazing concealer, try this Bye Bye Under Eye one from IT Cosmetics.  I met them at SBSCon in June and received a huge bag of products to try.  This is one of my favorites.  Sometimes when I am trying a new product I will wear it for a few days and then go with out it, so I can see the difference.  I can't believe how amazing and long-lasting the coverage on this little product is.  Warning, a little bit of this product goes a LONG way!  I also use it to conceal blemishes and red areas.
Okay, this last product is not about makeup, but rather hair care.  I live in Houston which is known for ridiculously crazy amounts of humidity.  I tried this product 100% expecting it to not work at all.  The truth after using it for a few days I had convinced myself the humidity must have left Houston, because it was working that well!  I spray it on after I am completely done with my hair and after my hairspray.   This little gem keeps my hair frizz free all day, so my hair still looks decent for after work happy hours.
Whether you are gearing up for happy hours, fashion events, or holiday parties, I think all these products are the perfect all day wear makeup products to get you through the day and evening.  I'm always looking for more all day wear beauty products, what are some of your favorites?
**Note**  On occasion, companies send me various beauty products to try out.  If I find one that I love, I may include it in a beauty post.  All gifted items are disclosed with c/o.  The opinions of the product are based 100% on my own experience with the product. If I would not recommend it to my best friend, I would not include it in a post.
Follow Lady in Violet INSTAGRAM | TWITTER | FACEBOOK | BLOGLOVIN | SUBSCRIBE