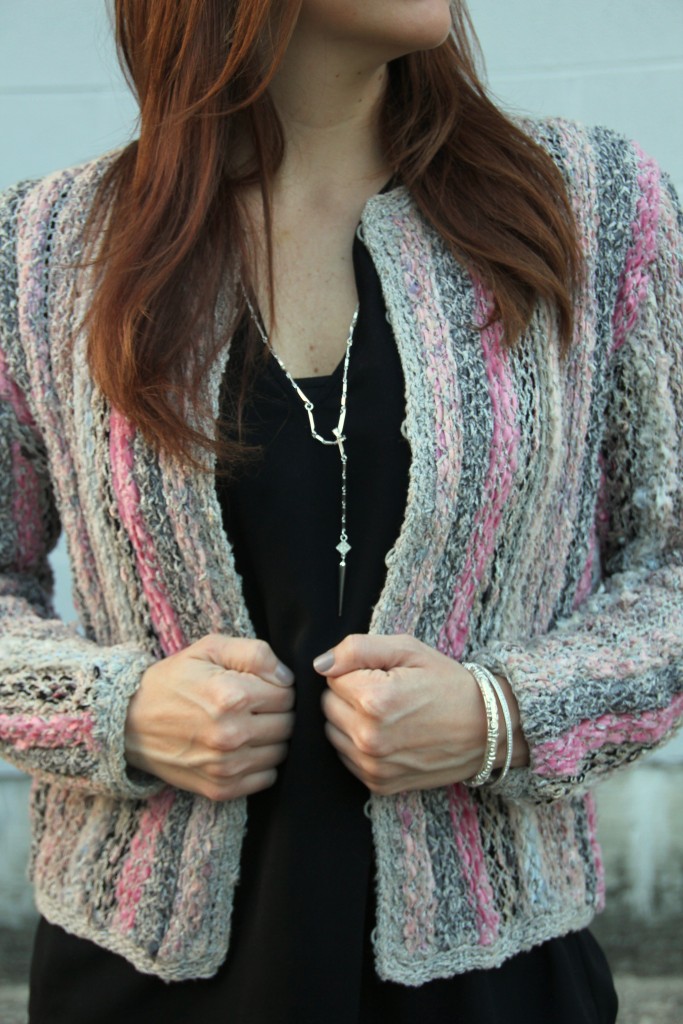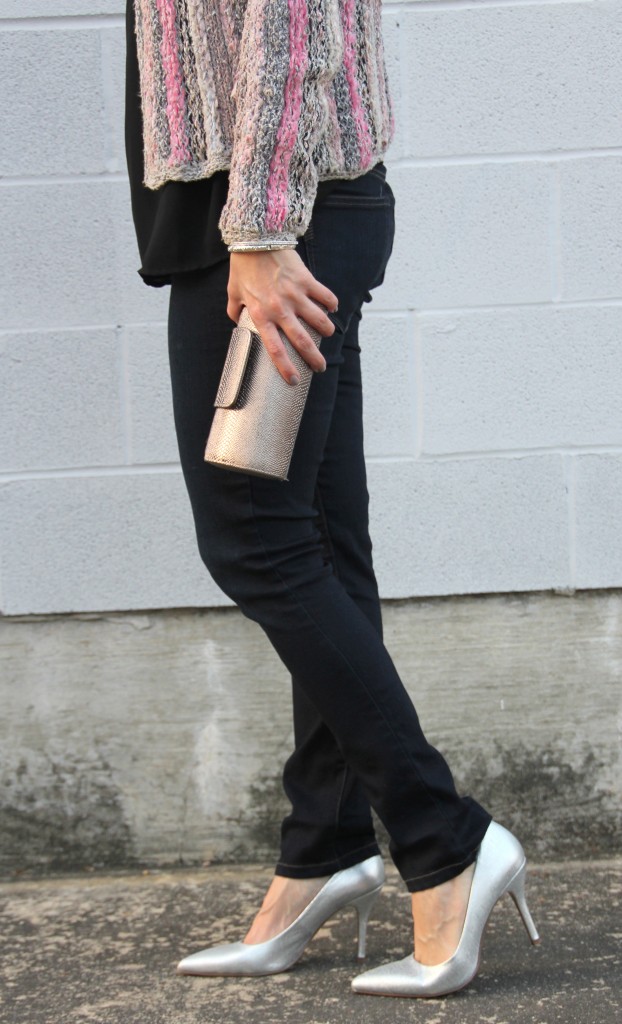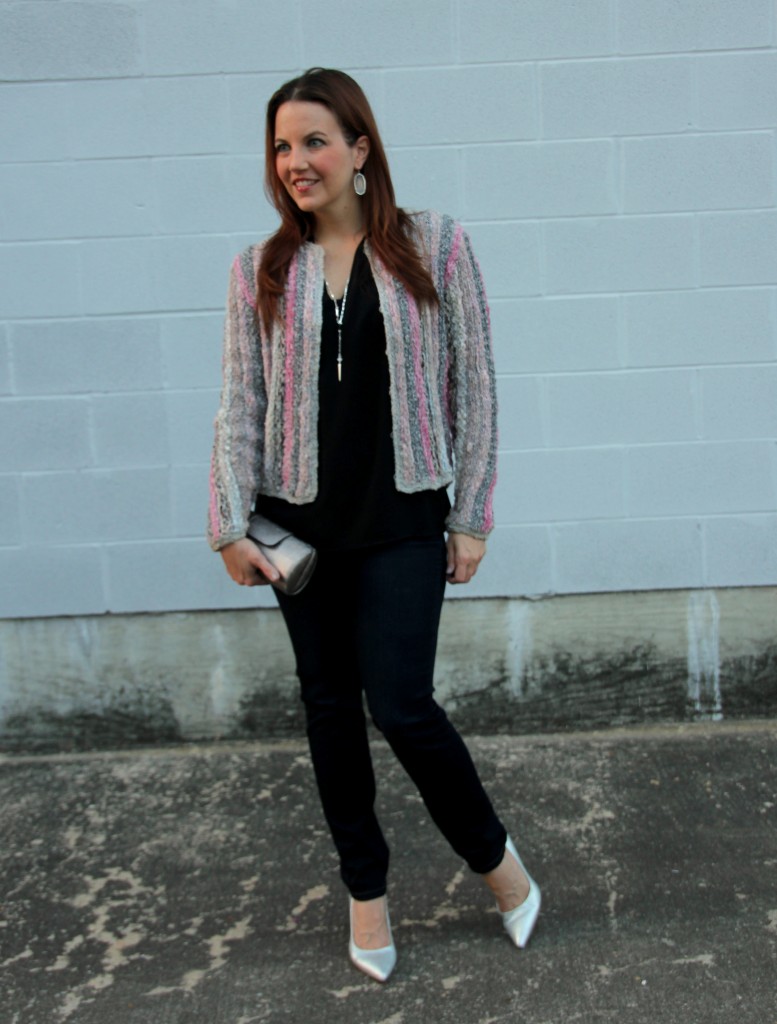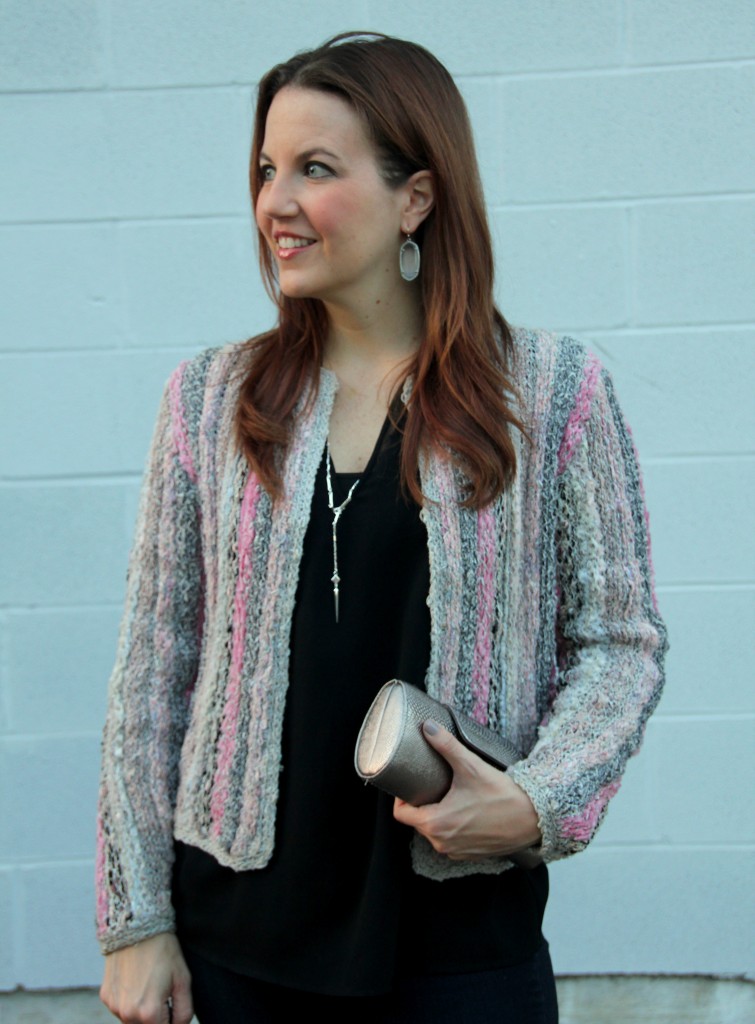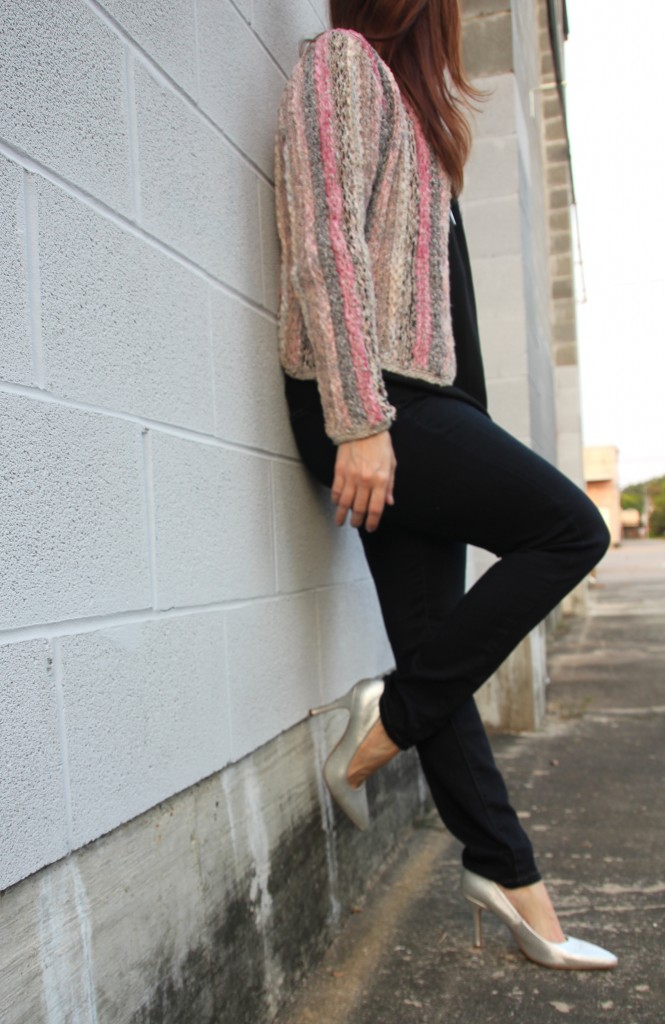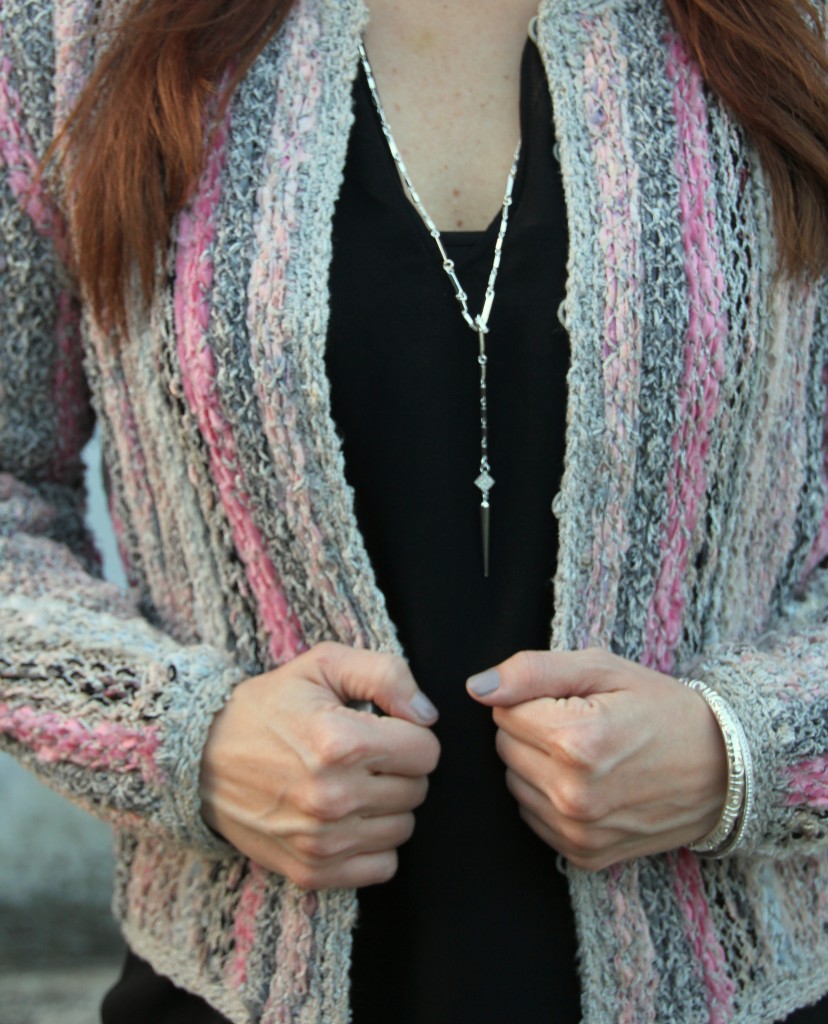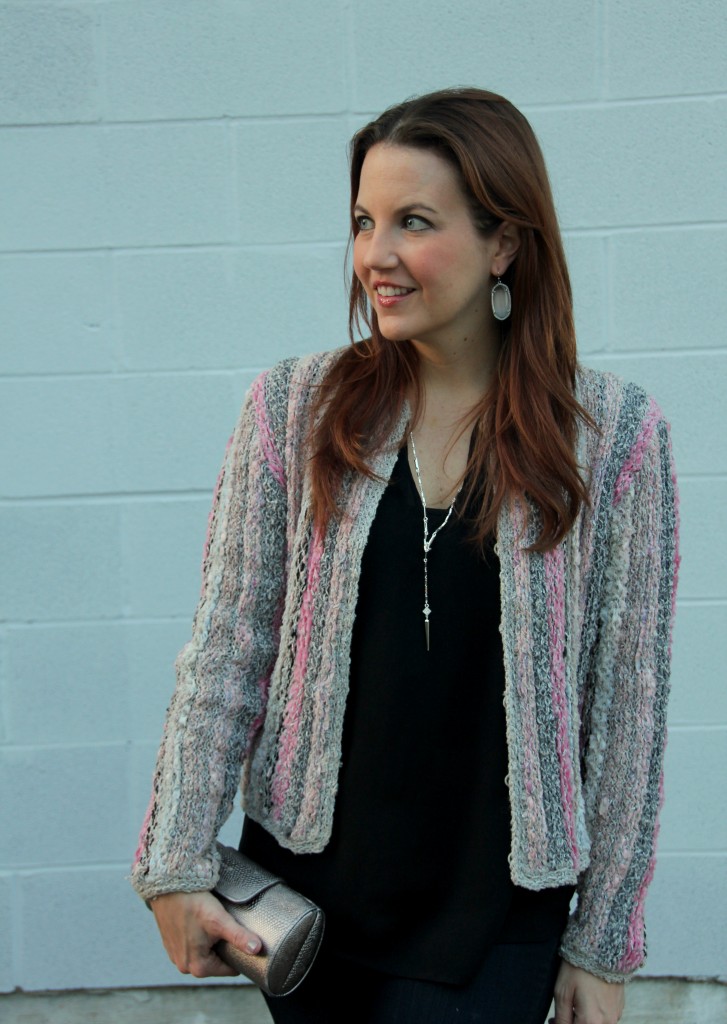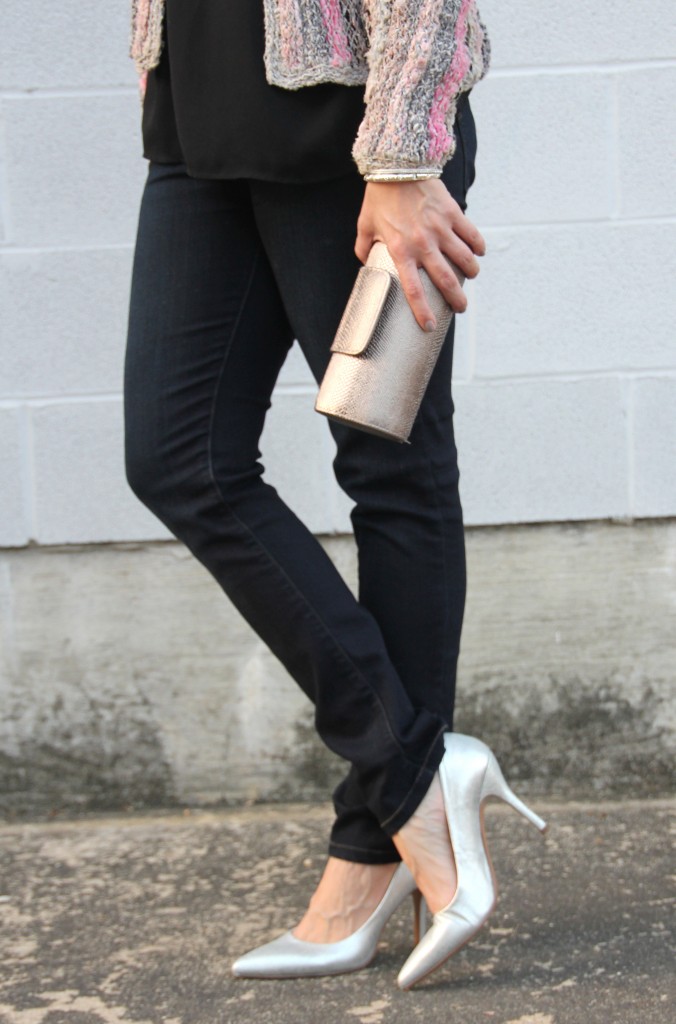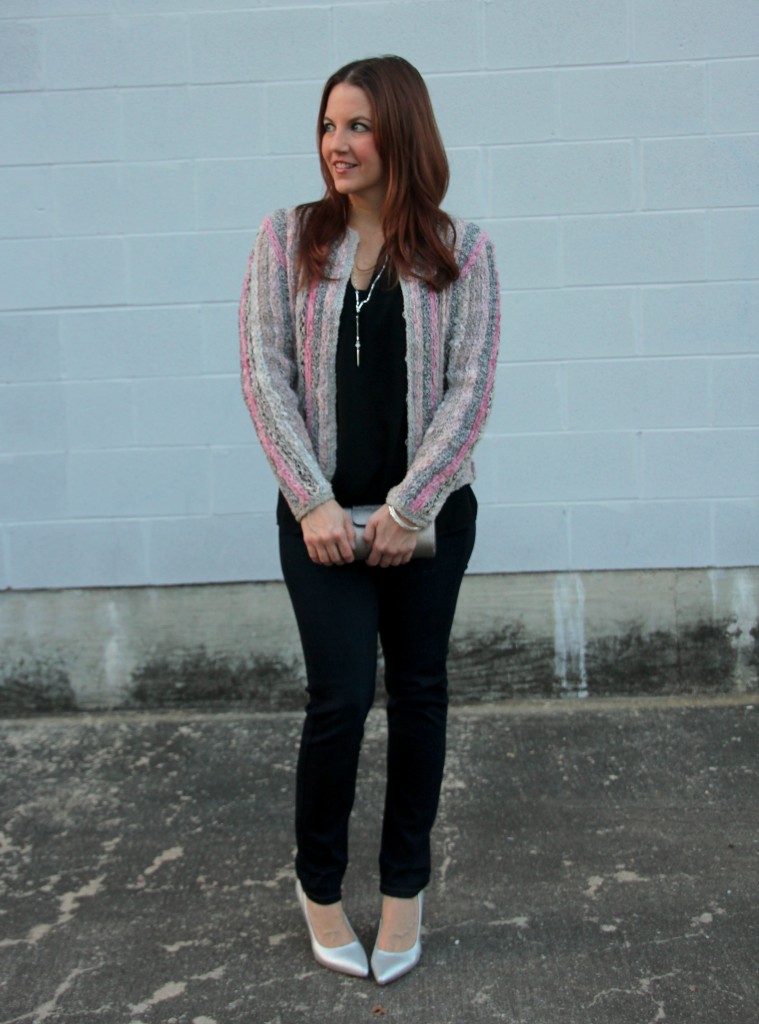 | DETAILS |
Vintage Jacket [Trina Turk ON SALE | TheRealReal Consignment | Chanel! | Joie Tweed Jacket | Alice & Olivia Embellished Jacket]  | HALOGEN V-Neck Top [SIMILAR | SIMILAR] | PAIGE DENIM Skyline Skinny Jeans *ON SALE [ALSO ON SALE HERE!] | NINE WEST Flax Pump [ALSO HERE] | STELLA & DOT Bianca Lariat Necklace | NADRI Crystal Bangle | KENDRA SCOTT Elle Earrings in Slate | IT COSMETICS Lip Creme Gloss in Love | ESSIE Nail Color in Master Plan
Have you ever looked back at old photos of your parents or grandparents and seen clothes you would totally still wear today?  Or looked at old fashion magazines and seen today's hot trends on their covers?  While a style may fade away, it doesn't mean it is gone forever!  I love finding beautiful vintage pieces.  If you have never been to a vintage clothing store, I highly recommend it!  Even if you have no plan on buying a thing, it is fun to go through all the clothes and see old styles that are new again.  It's somewhat like a fashion museum. If you are in Houston, I highly recommend Cheeky Vintage.  The store has an amazing selection, and the staff is incredibly knowledgeable about both fashion and all the pieces in the store.
This vintage jacket was a gift from a few years ago.  It had shoulder pads, but I quickly removed them.  While some vintage will come with designer labels like Chanel, some like this jacket have no label.  This jacket reminds me a lot of a Chanel style jacket which is probably why I like it so much.  A vintage jacket like this one can be worked into a dressy casual look like this one or paired with a dress or slacks for a work look.  I personally love a dressy casual look, so this is usually my go to outfit.  Jackets like this one are still popular so you can still find them in stores like Nordstrom.  A tweed jacket is similar to this one, but they can sometimes get pricey.  I also linked a jacket from TheRealReal, an online consignment shop that verifies the authenticity of all its products.  I tried creating a cute little widget for ya'll of vintage inspired jackets that I like, but I had some issues.  So instead, I linked a few up in the details section.  Some are total splurge pieces like the Chanel jacket, but I did find some in the $100 price range.
By the way, my Paige denim you see my wearing all the time are on sale!  I linked two different stores that have them on sale right now!!  I hope you all have a fabulous Monday!! Thanks for stopping by!
Follow Lady in Violet INSTAGRAM | TWITTER | FACEBOOK | BLOGLOVIN | SUBSCRIBE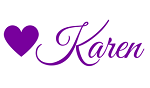 Love this post? You may also love: