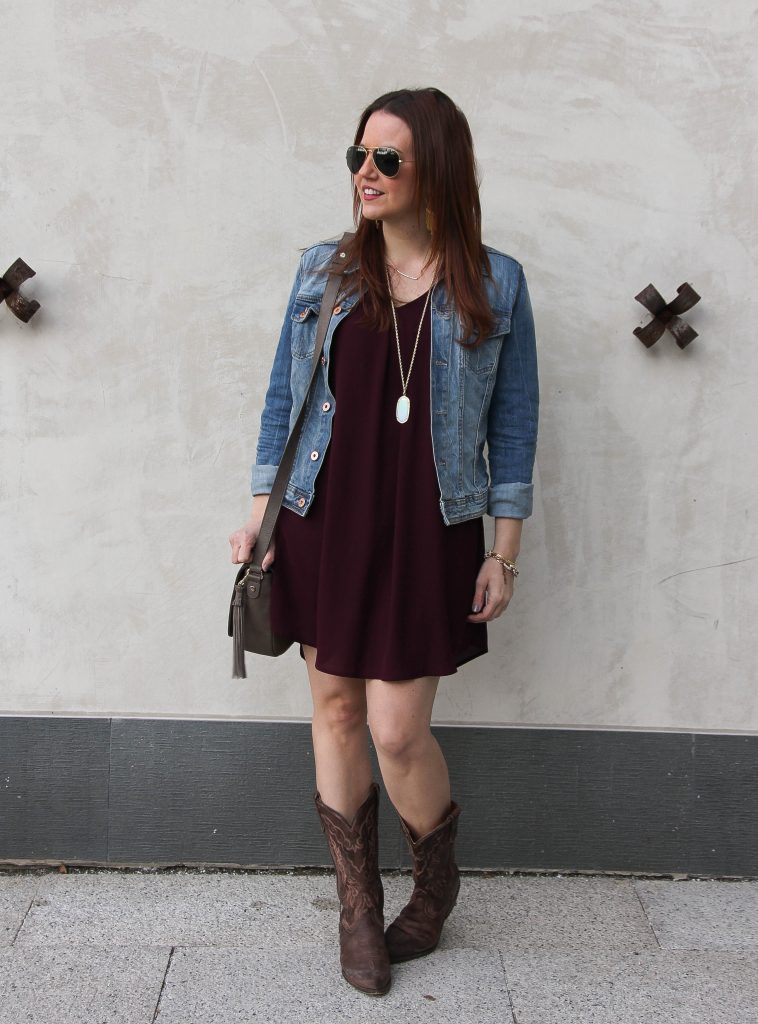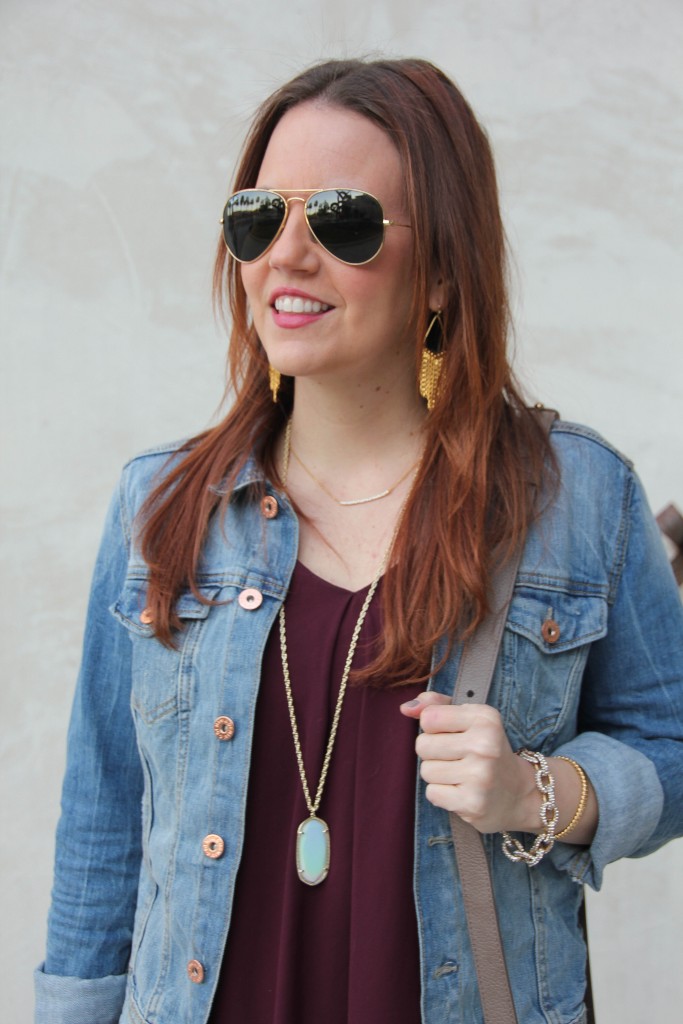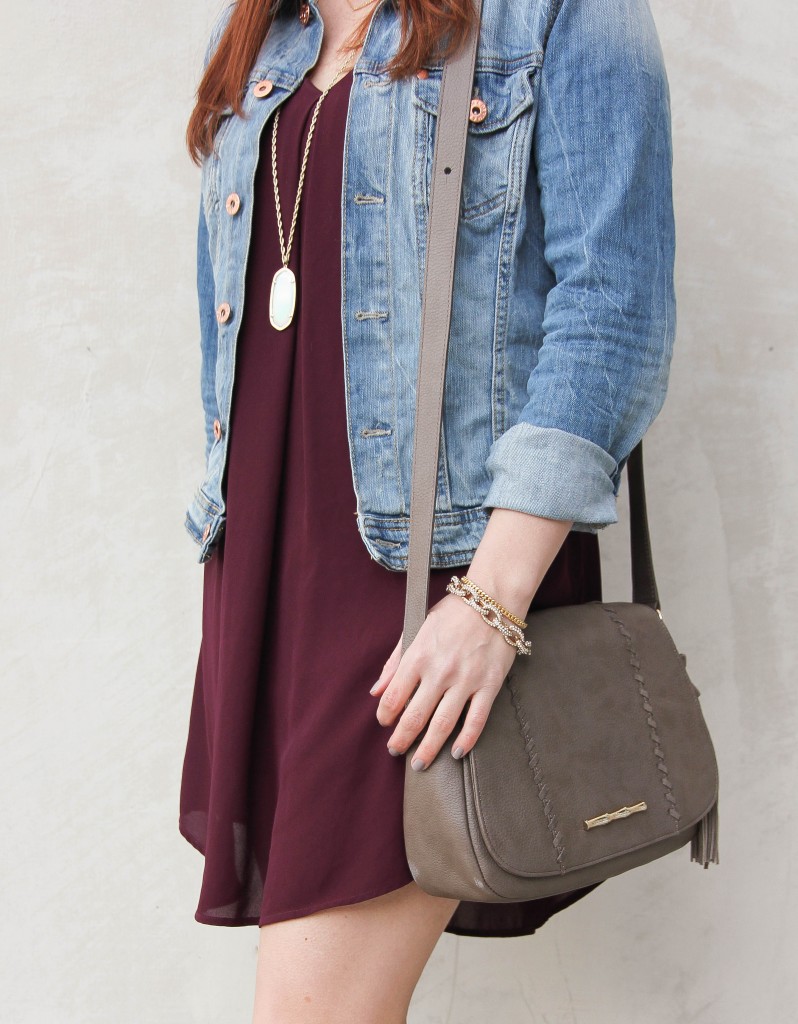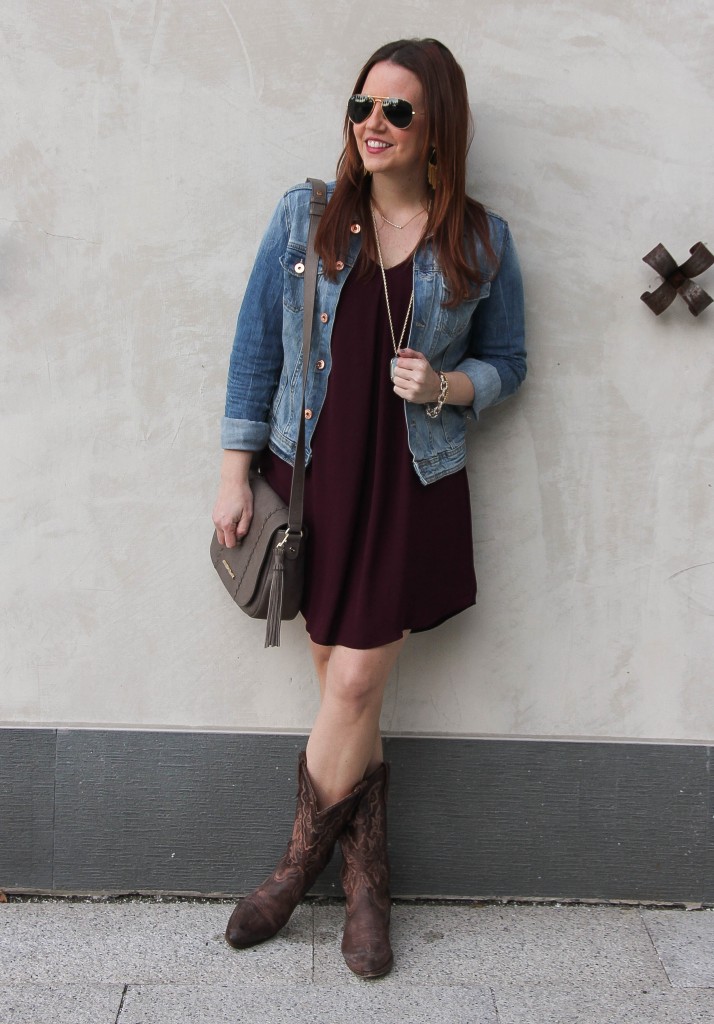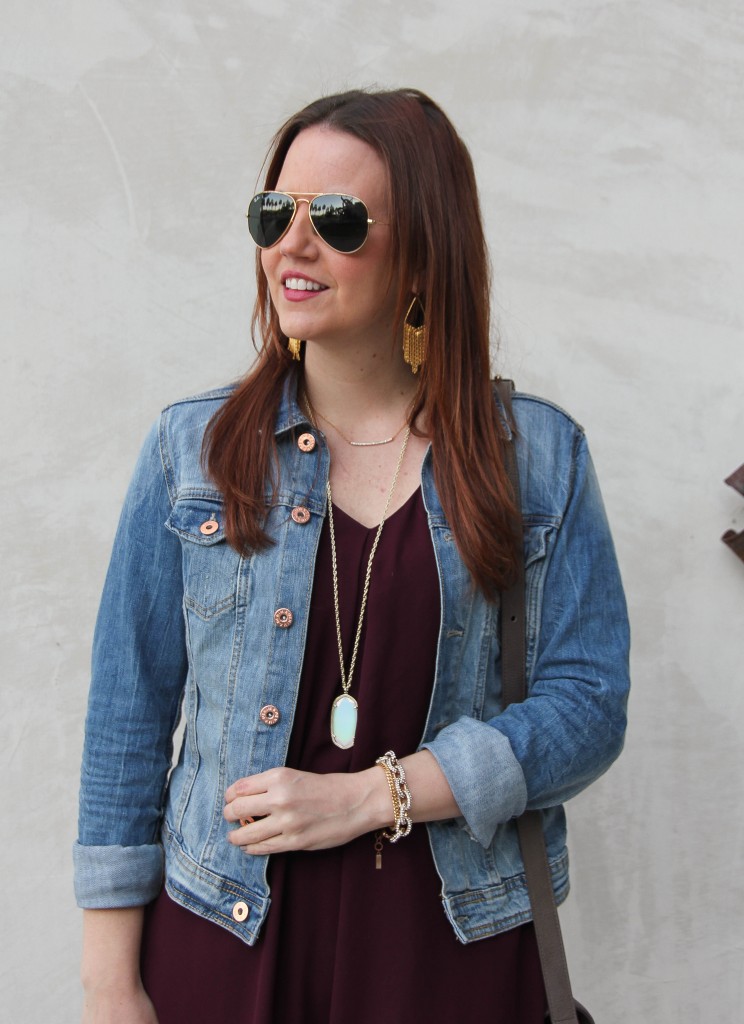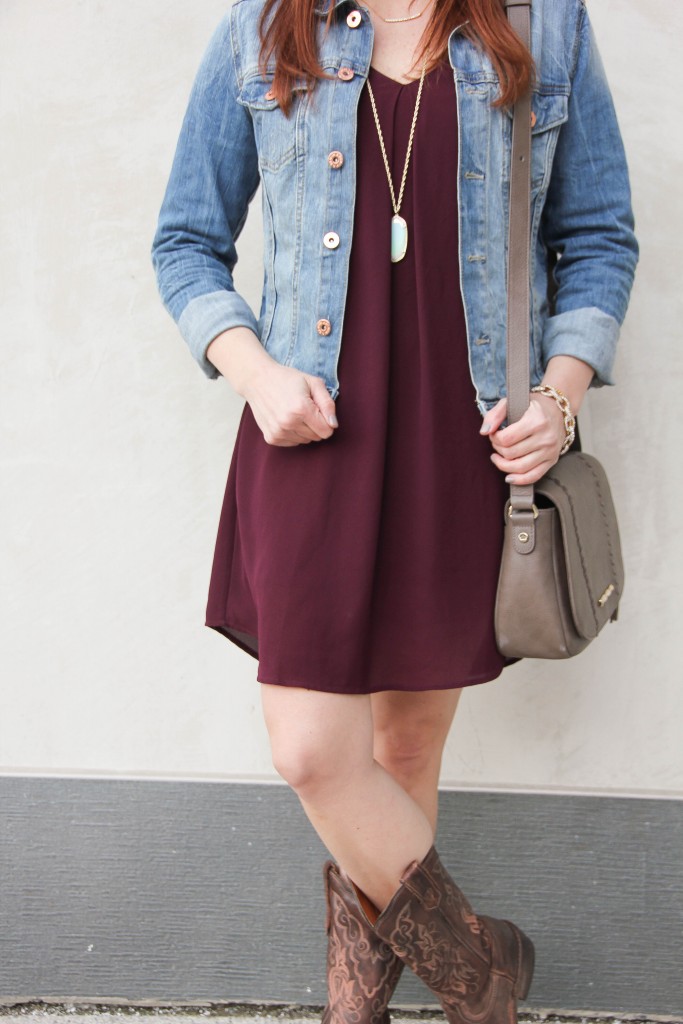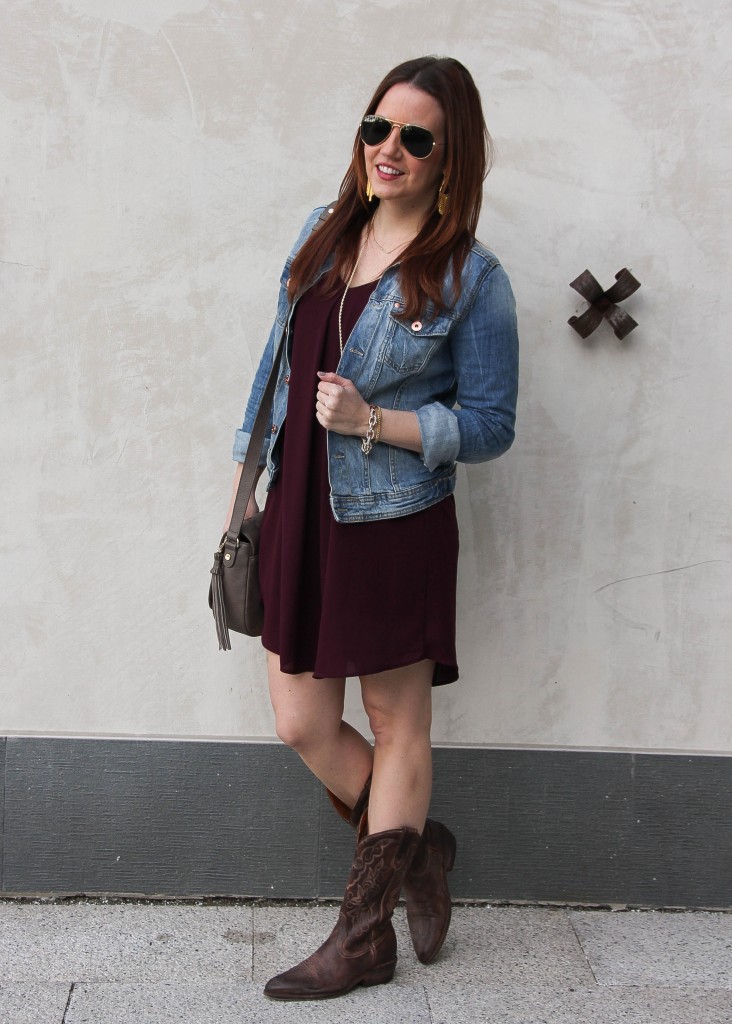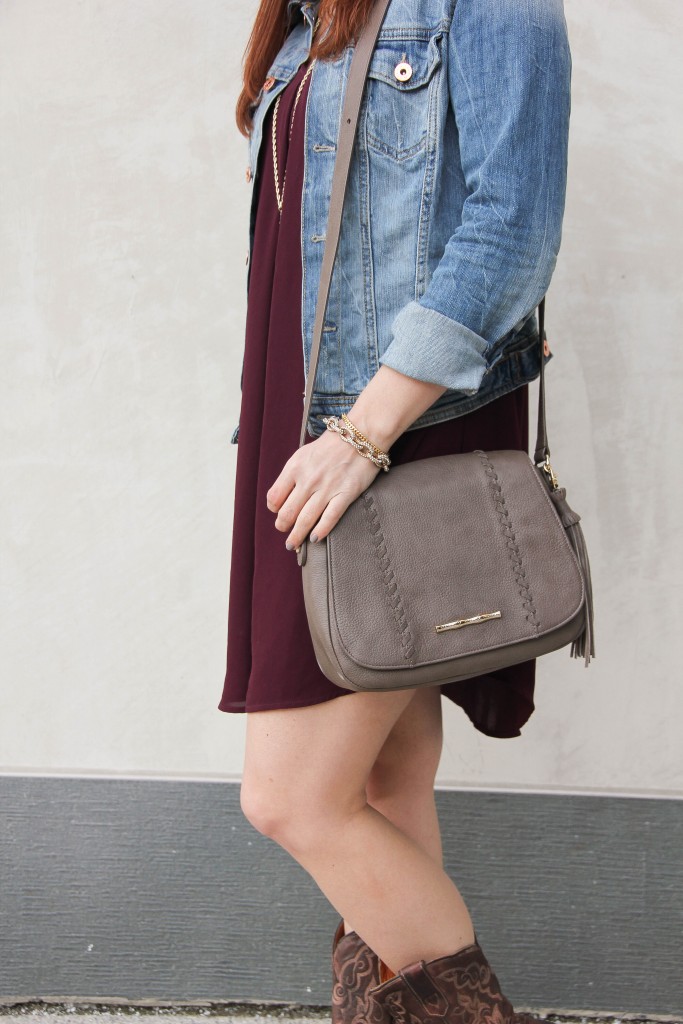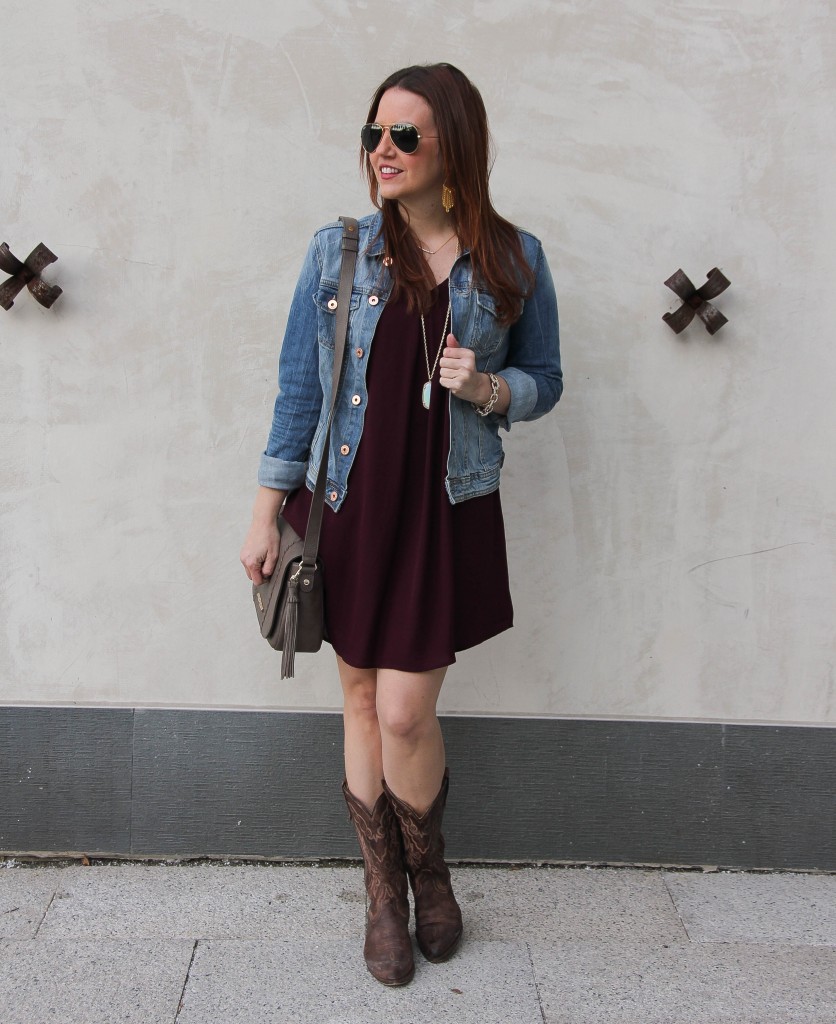 Okay, yes you have seen me post this dress a bunch over the past few months, but it is such a versatile dress!!  I have worn it to work, church, baby showers, blogger events, and it is also perfect for the rodeo!  Since I have shared a day and evening rodeo look, I figured I would share a what I would wear to the Rodeo Cookoff outfit.  Okay, so if you have never been to or heard of the rodeo cookoff, the general idea is a bunch of giant tents with people trying to prepare the best barbecue (brisket, sausage, beans, etc).  Throughout the cookoff, judges pick the best dishes and crown cookoff winners.  Of course, there is also live bands, djs, dancing and drinking involved.  It's a huge party!  It is also one of the first rodeo events, kind of a pregame or preparty to the actual rodeo.
I have mentioned before that you will leave smelling like smoked meat.  It's just part of the fun. 🙂  When picking an outfit, I look for items that are easy to wash or don't absorb the smell.  Both my dress and jacket are machine washable at home, so I can  easily wash them a couple times myself.  I find my leather boots don't really hold the smoke smell, so any of my boots typically will work.  You also do lots of walking and primarily all standing, so wear comfy shoes!  I love my heels, but this is one night that I leave them at home. I find my cowboy boots to be really comfy, and a little spilled beer or dirt only makes them look more rustic.  Most of the party/live music portion of cook-off happens at night, so you definitely want to incorporate a jacket into your outfit.  I went with denim, because I think it makes the look feel a little more country.  A denim jacket also give you the option to slightly roll up your sleeves if the weather is a little warmer.  I added my fun party fringe earrings and long pendant necklace to add a little glam and sparkle to my look.  My last outfit recommendation would be a cross-body bag!  You will need your hands for plates of barbecue and drinks, so you don't want to be holding a purse.  Also, the event gets really crowded and a smaller purse makes maneuvering through crowds a little easier!
If you need more outfit inspiration for the rodeo, check out my posts here, here and here!   If you are heading to the rodeo here in Houston, I'd love to hear what concerts you are heading too and what your favorite food, activity, or event at the rodeo is!  Leave it in the comments below!
SHOP THE LOOK
Scroll through for more Cowboy Boots!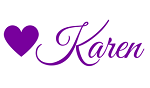 Love this post? You may also love: