Monthly Archives:
April 2016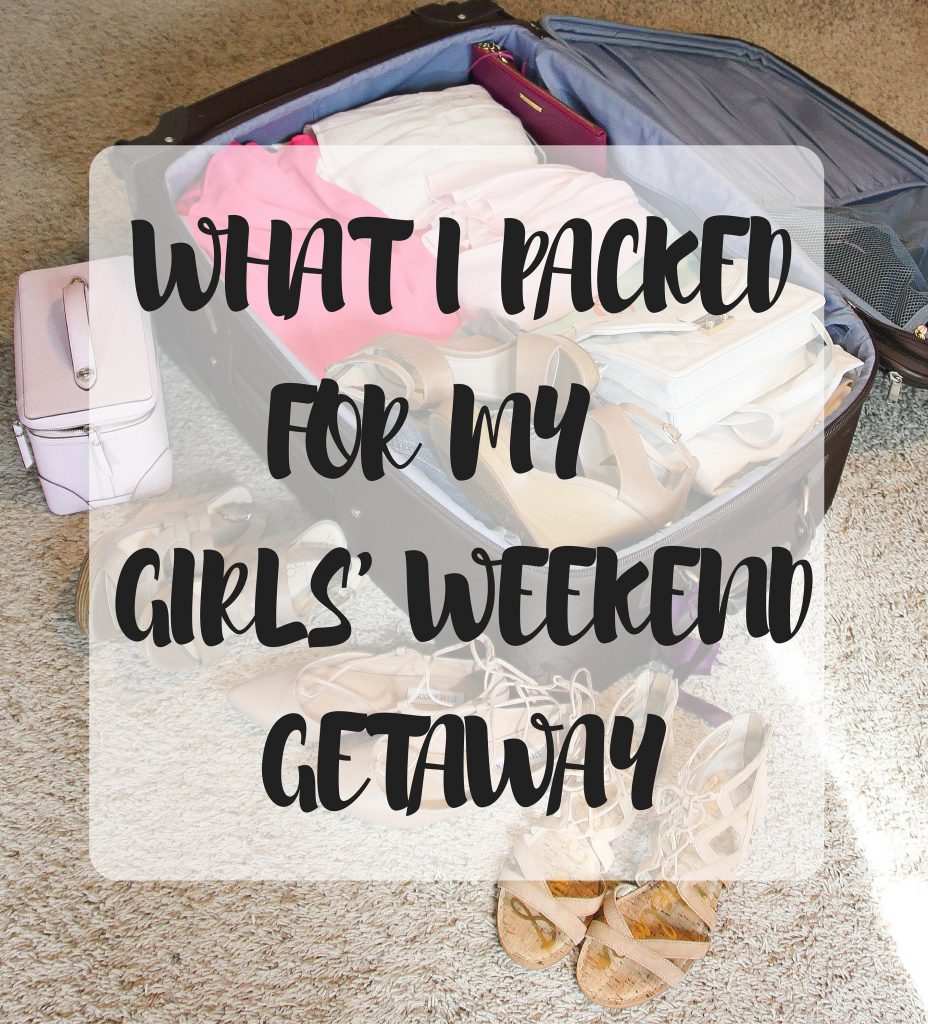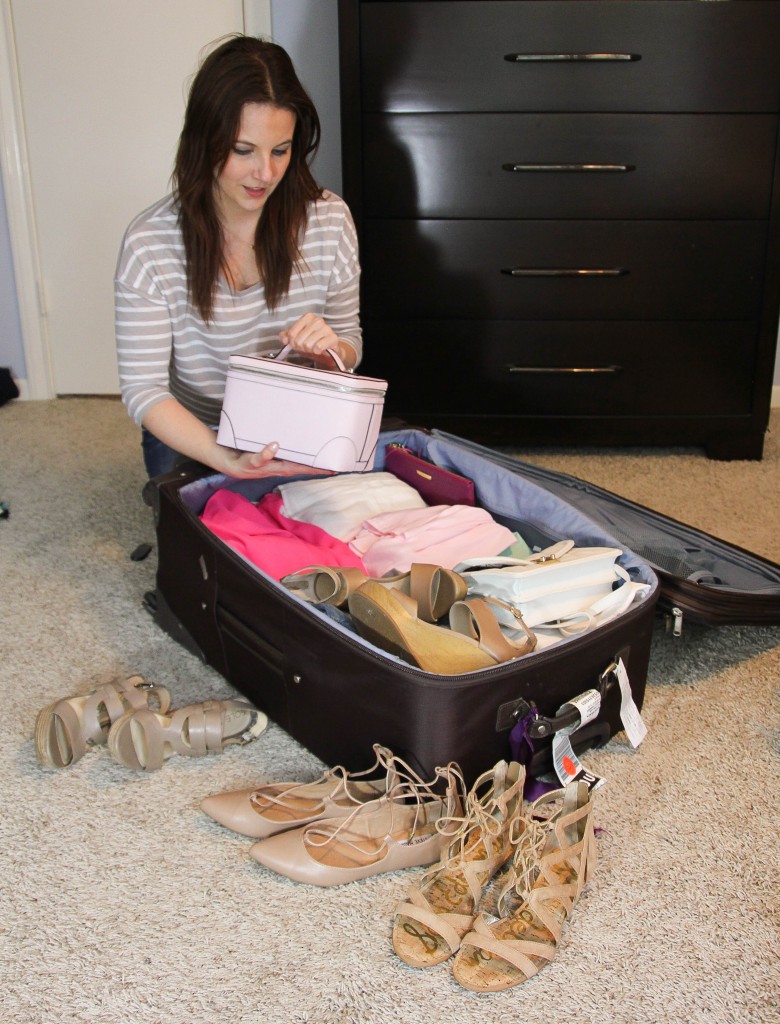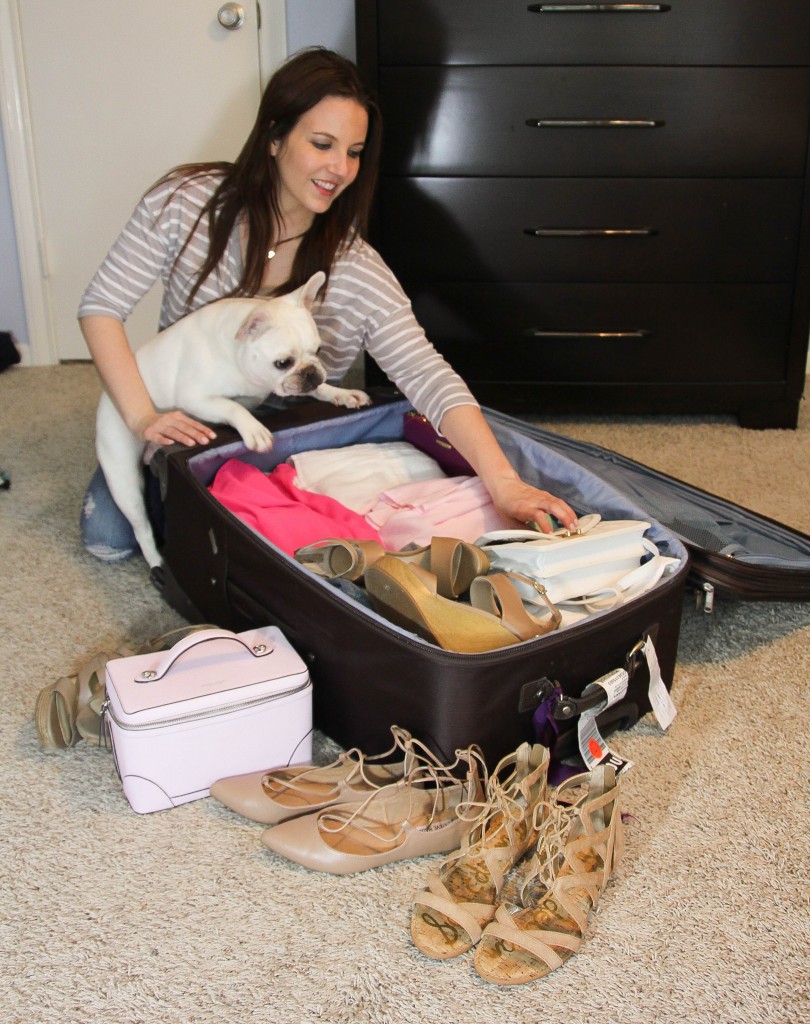 Hello from Charleston!! Ok I actually wrote this two days ago because I didn't want to bring my computer with me. #truth 🙂  I am a notorious over-packer because I always love to have lots of options on a trip. Plus, I have a fear of forgetting something so I just bring everything.  I am working on packing lighter especially for this trip since I have to pay for each bag I bring. I fly about two times a year, so over time I have learned a few methods to help me pack lighter!
MY TOP 5 PACKING TIPS
1- Try to bring outfits that can share the same shoes and jewelry.  For this trip, I am only bringing nude shoes because they work best with all my outfits.  I also usually will bring either all gold or all silver jewelry, so it can easily mix and match.
2- Plan your outfits ahead of time.  I write down every outfit I will need like fancy dinner, all-day walking, beach day, etc and plan everything out.  Sometimes I will also try on each outfit to make sure it looks ok.  I also plan a few backup outfits that can work for multiple events.  Try to find pieces that can work in multiple outfits too.  I plan on wearing some of my jeans twice and my denim jacket works with most of my evening outfits.
3- Coordinate with your fellow travelers.  Everyone in your room doesn't need to bring a curling iron, blowdryer, and other similar items.  Break up some of those items so you each bring one.  If you and your friend use the same shampoo or other toiletries products, you can also agree to share those to save weight.
4-  Think about what you won't need.  If I could I would probably pack my whole closet, so sometimes I think what I for sure do not need to put in my bag.  For example, I am not bringing any heels on this trip or fancy dresses.  It makes it easier to kind of ignore that area of my closet if I already know I don't need them.  Since I am only gone for 3 nights, I am scaling back on my skincare routine too.  I plan too only bring my day moisturizer and use it for day and night, because I can go 3 nights with just the one.
5-  Edit your suitcase.  Ever heard the Coco Chanel quote "Once you've dressed, and before you leave the house, look in the mirror and take at least one thing off."  I do something similar when I pack.  Once I am done, I go back through and see if there are any items that I really don't need.  Sometimes if I see my suitcase still has room, I will try to cram a few more dresses, shoes or tops in.  By stepping back and looking at everything, I can usually find a few things that I really don't need.  Sometimes I will even walk away for 30 minutes to an hour and come back to edit when my mindset is different.  Suddenly having 3 backup options for one dinner doesn't seem as practical as it did an hour ago.
WHAT I PACKED
For my clothes and jewelry, I tried to stick with spring dresses, light tops, and some great basics and layering pieces.  I am only bringing crossbody bags because they are easier to carry on days of long walking and being the ultimate tourist, plus they will work with my dinner and drinks outfits.
For shoes, I decided to go with all neutral shoes as mentioned above.  I also only packed flats and wedges.  Charleston sidewalks are not most ideal conditions for all my cute heels.  We also plan to do lots of walking on this trip, so comfy sandals and flats were a must-bring.  By the way, the gladiator sandals zip down the back which makes them work for easy slip off/on for the airport.  I like to bring an easy slip on flat for both the airport and for walking around the hotel.
I'm sticking with my basic beauty items for this trip. I skip on certain items like a blow dryer that hotels typically keep in the room, and for this trip a curling iron because I am sharing that item.  I usually bring travel sizes of all my favorite toiletries to save bag weight for more important things like souvenirs. One definite must bring is my dry shampoo!!
I hope ya'll enjoyed the small sneak peek into what I brought for my trip and some of my favorite packing tips!  If you want to see more from my vacay, you can follow along on Instagram!