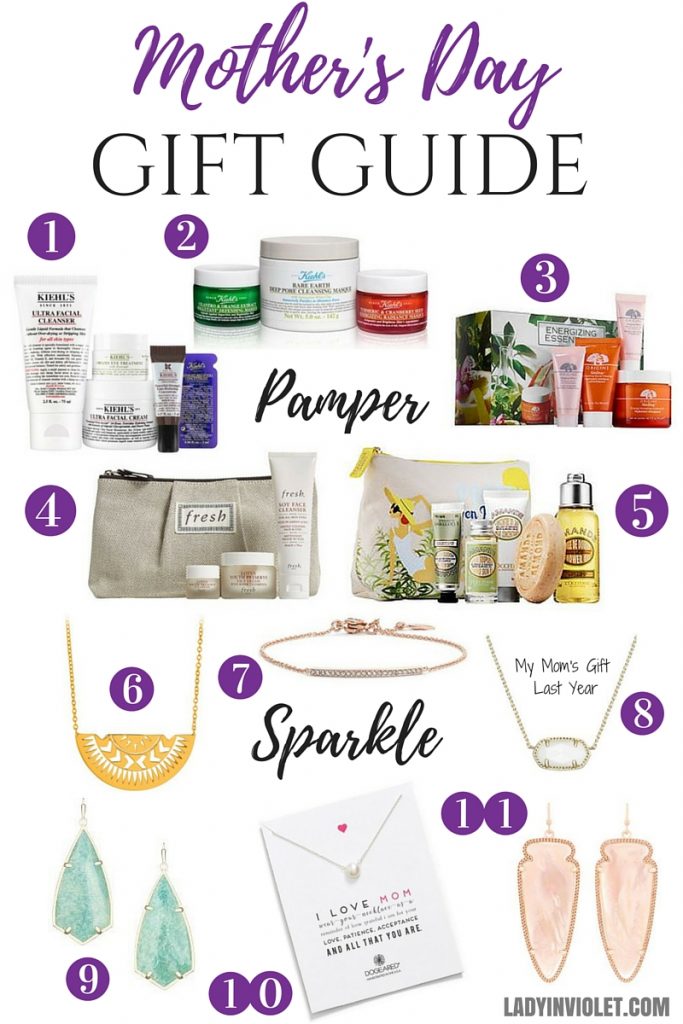 DETAILS
1) Kiehls Starter Kit  2) Kiehls Mask Kit  3) Origins Energizing Essentials  4)  Fresh Skin Care Collection 5)  L'Occtaine Soft Skin Essentials  6)  Gorjana Pendant Necklace  7)  Nadri Bracelet  8)  Kendra Scott White Necklace  9)  Kendra Scott Carla Earrings  10)  I Love Mom Pearl Necklace  11) Kendra Scott Skylar Earrings
Mother's Day is May 8th which means it's time to start looking for that perfect gift.  My friends and I were all on the hunt for the perfect gift while in Charleston.  I did find part of my mom's gift while I was there, but want to get a little something else to go with it.  I based these gift ideas on either pampering or sparkling, because I usually buy gifts in one of these categories.
I love all these little gift sets to spoil mom.  I just started using the Kiehls facial cleanser in #1 and love it.  I have read good reviews on their products so I included to kits from them.  All these sets are under $50 except for #1 which is $54.
Last year, I purchased the Kendra Scott Elisa necklace for my mom.  I love this necklace and own it in both silver and rose gold.  The white and gold was perfect for my mom.  Her jewelry style leans more towards simple and delicate jewelry, and the white stone is super versatile and can be worn with all colors.
One of my other favorite go-to gift's for Mother's day is spa gift card.  My sister and I will give her massages, mani/pedis, or just a gift card to her favorite spa so she can choose her own pampering.
Thanks for swinging by the blog today and hope you found some great Mother's Day gift ideas!
SHOP THE POST
Follow Lady in Violet INSTAGRAM | TWITTER | FACEBOOK | BLOGLOVIN | SUBSCRIBE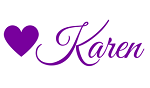 Love this post? You may also love: