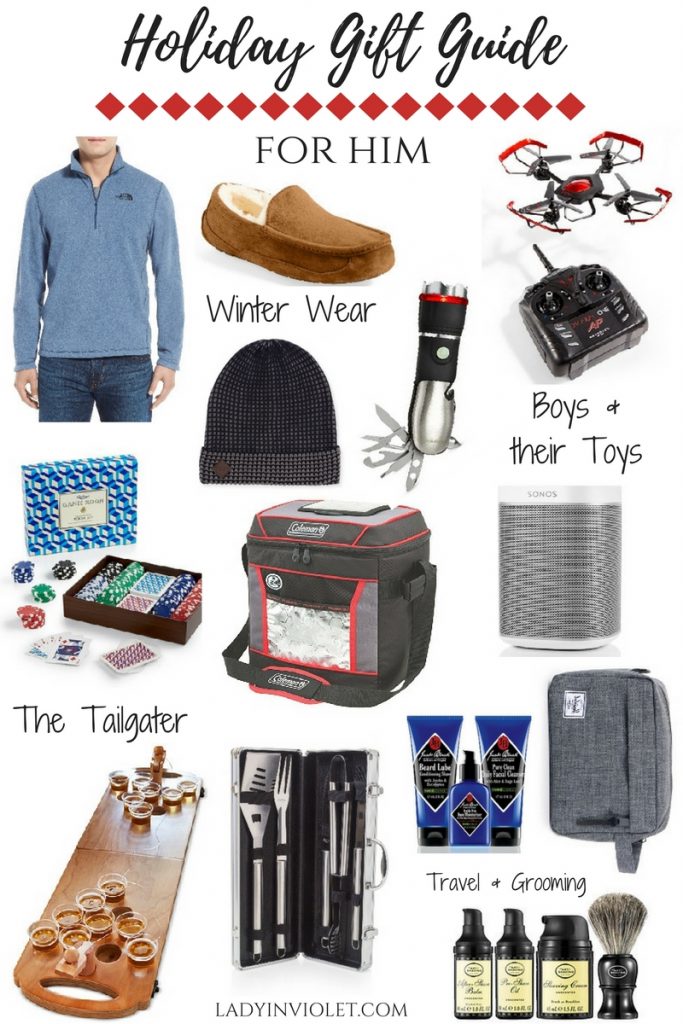 Okay, so I just have to say the Adele concert was AMAZING!!  My friend and I had so much fun singing our little hearts out.  Adele is a talker during her show.  She gives fun details about each song and the story behind it and small peeks into her life.  It was really cool, and I definitely feel like Adele and I are BFFs now. 🙂
Now onto our next Holiday Gift Guide!!  This one is all about him!  I have rounded up some of the best gift ideas for men, well I think they are fabulous at least…   From gadgets and gizmos to tailgating necessities, I found some really fun and a few semi unique items.  When shopping for men, I always look for something basic like the fleece pullover or shaving kit and something fun, hello Beer Pong Game!  If you are completely stumped on what to buy, I find a bbq tool set or cooler is a great generic go to gift.
A few more fun ideas are sports tickets.  Basketball and hockey will still be in season January through April, so you should be able to find tickets.  Football only has one weekend of regular season left after Christmas and it's on New Year's Day.  Just something to think about if you want to do football.  I think many men LOVE food and/or booze, think gift cards to a great steak restaurant, a food and drink pairing dinner, or a brewery tour.   Still stumped?  This site is one of my favorite places to look for unique gifts or just for some ideas.   I also have more options in my gifts for him page.  I'm always adding to it as I find new gift ideas.
Happy Shopping and THANKS for stopping by!
SHOP THE GIFTS & MORE!
Love this post? You may also love: