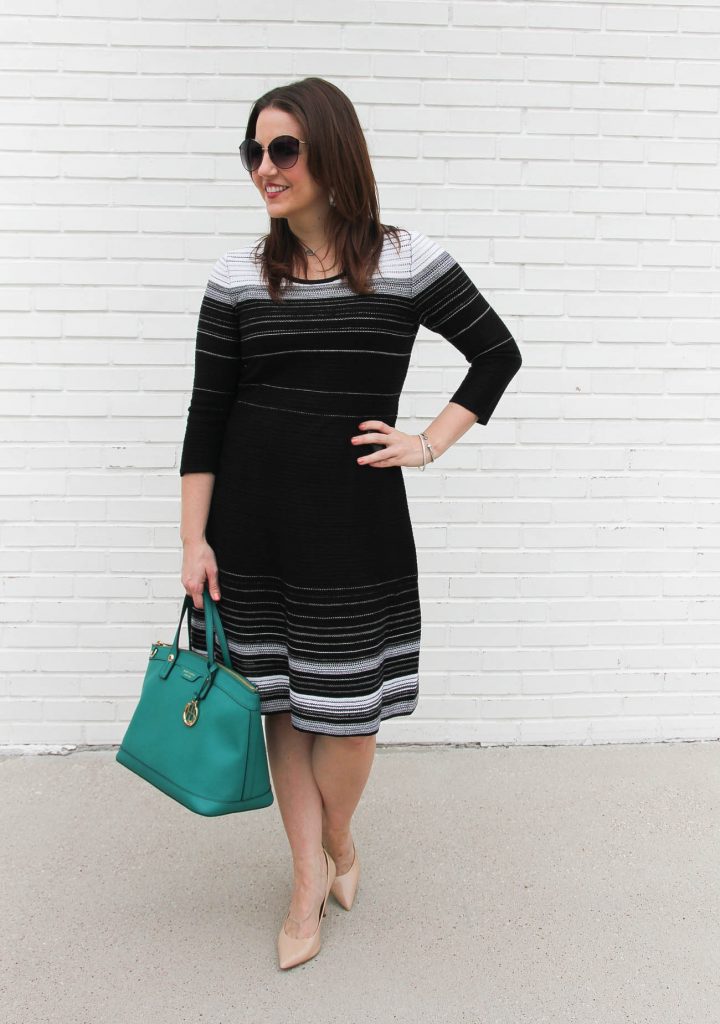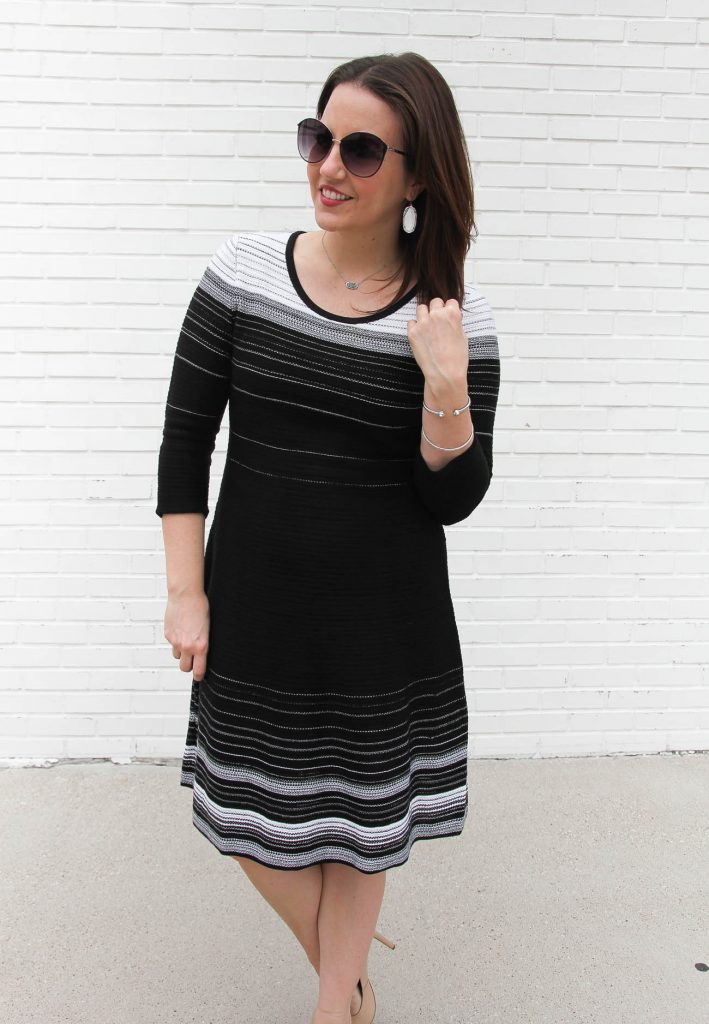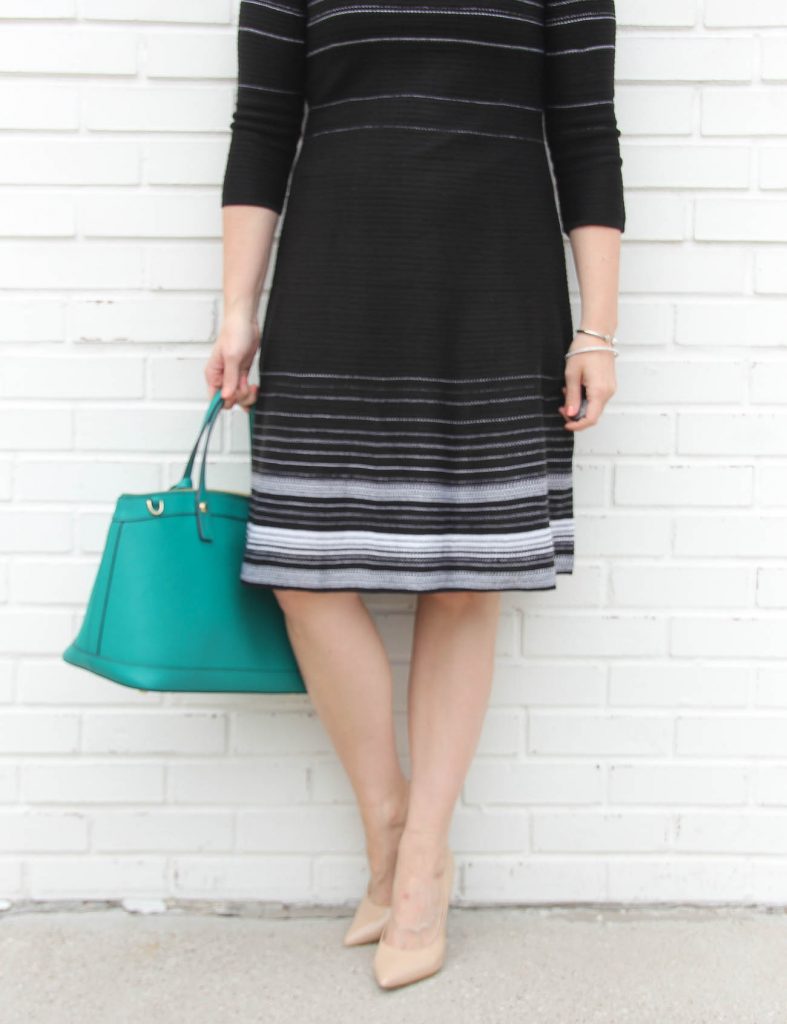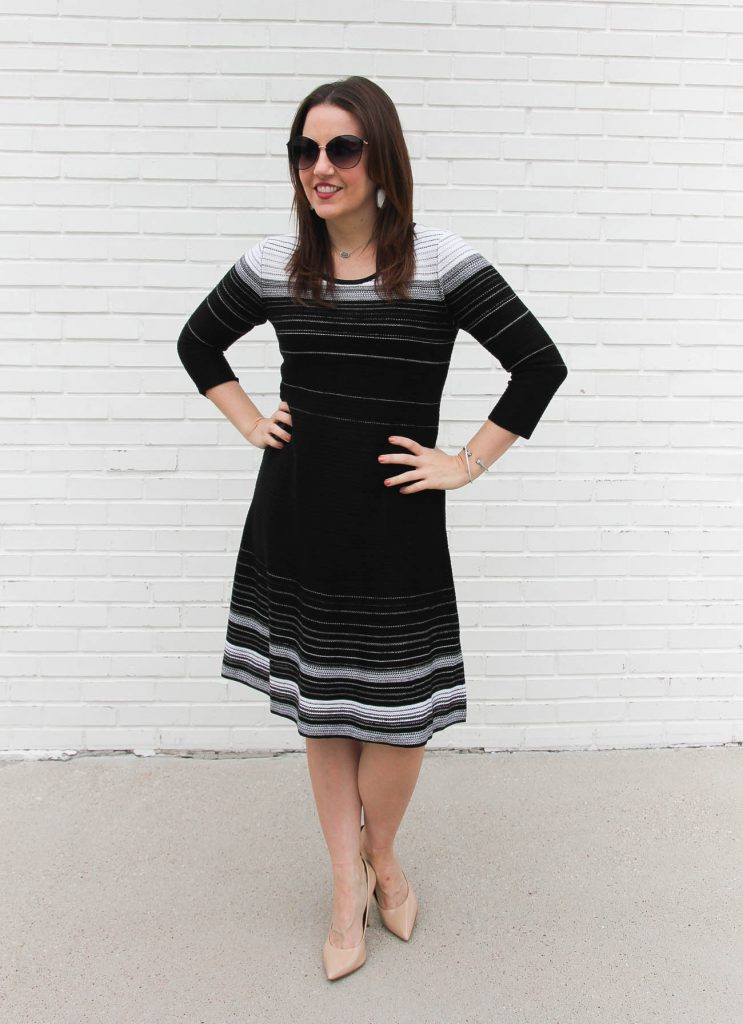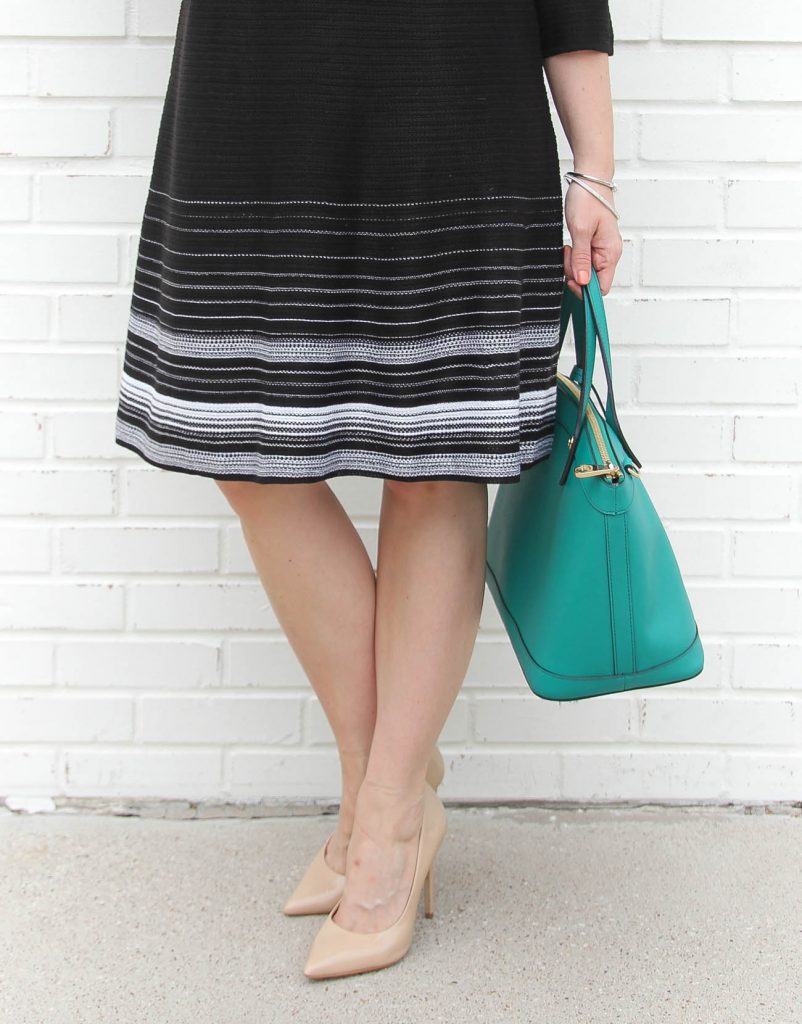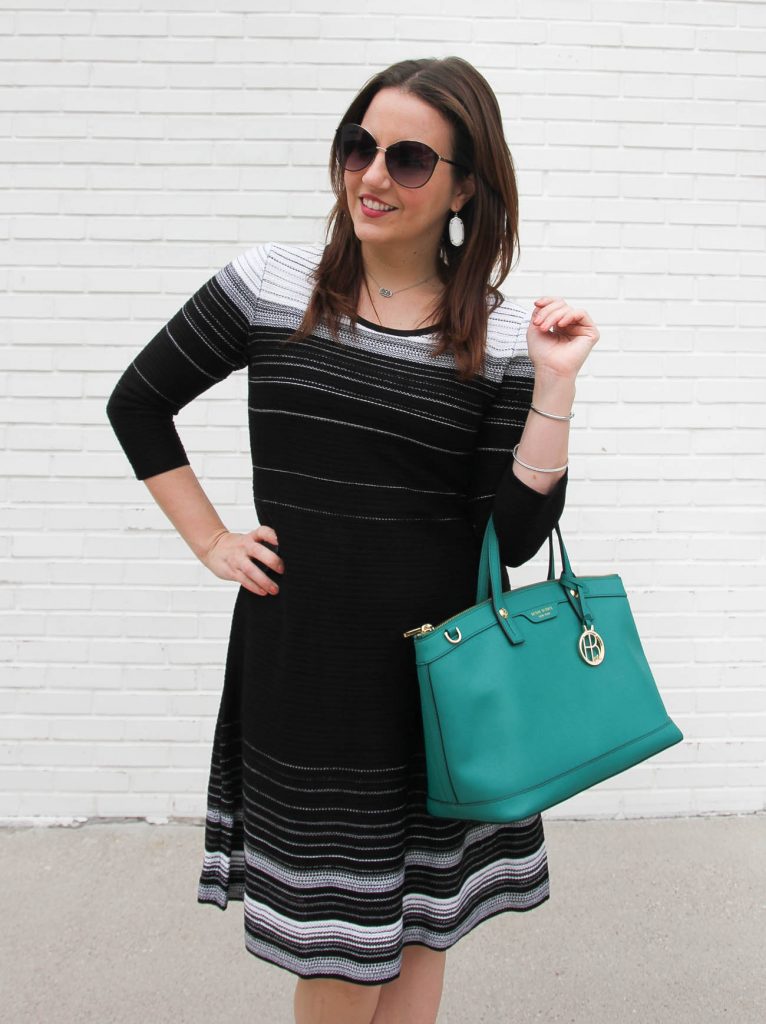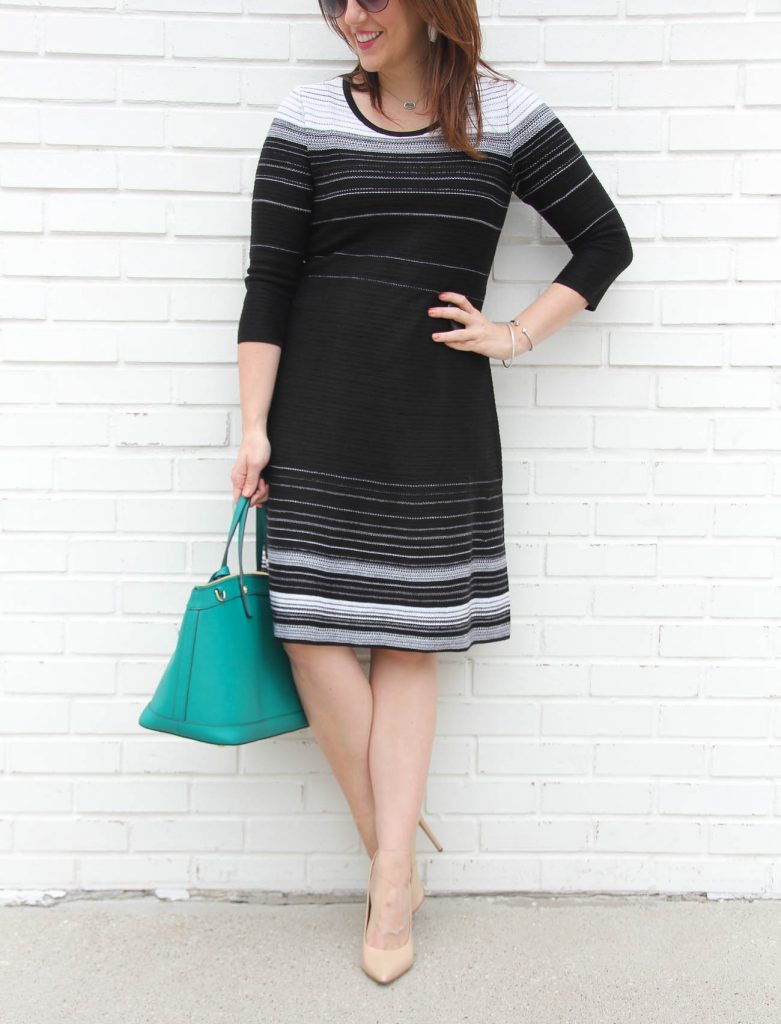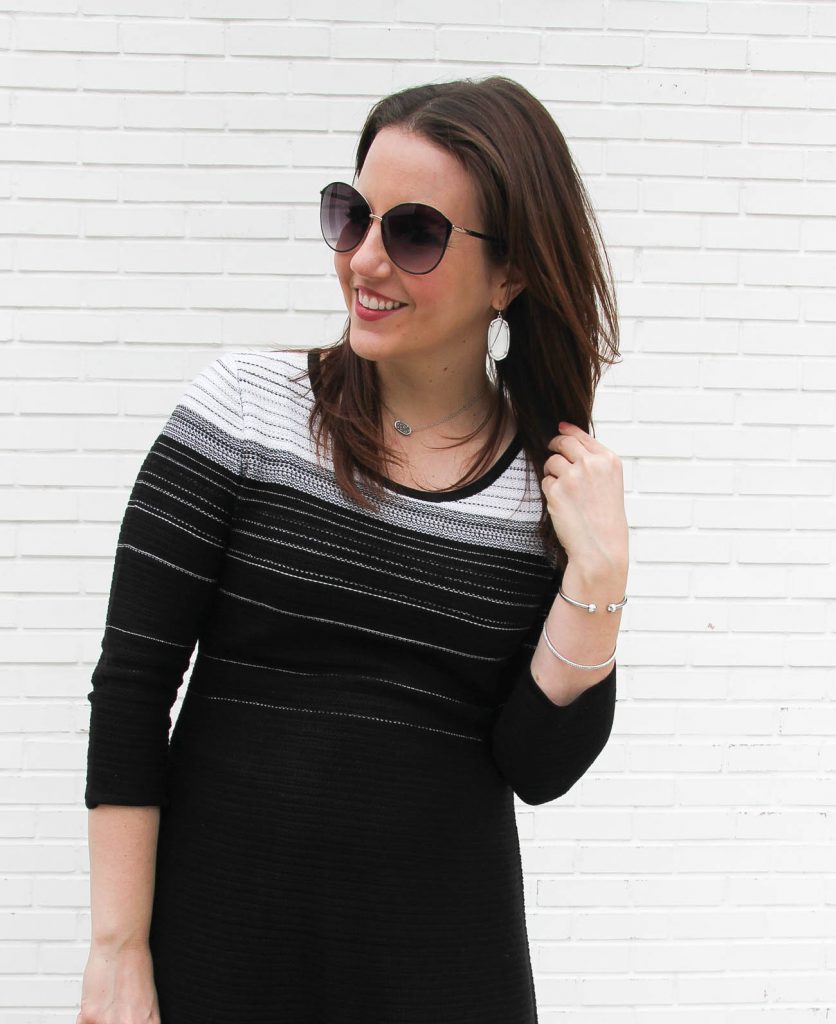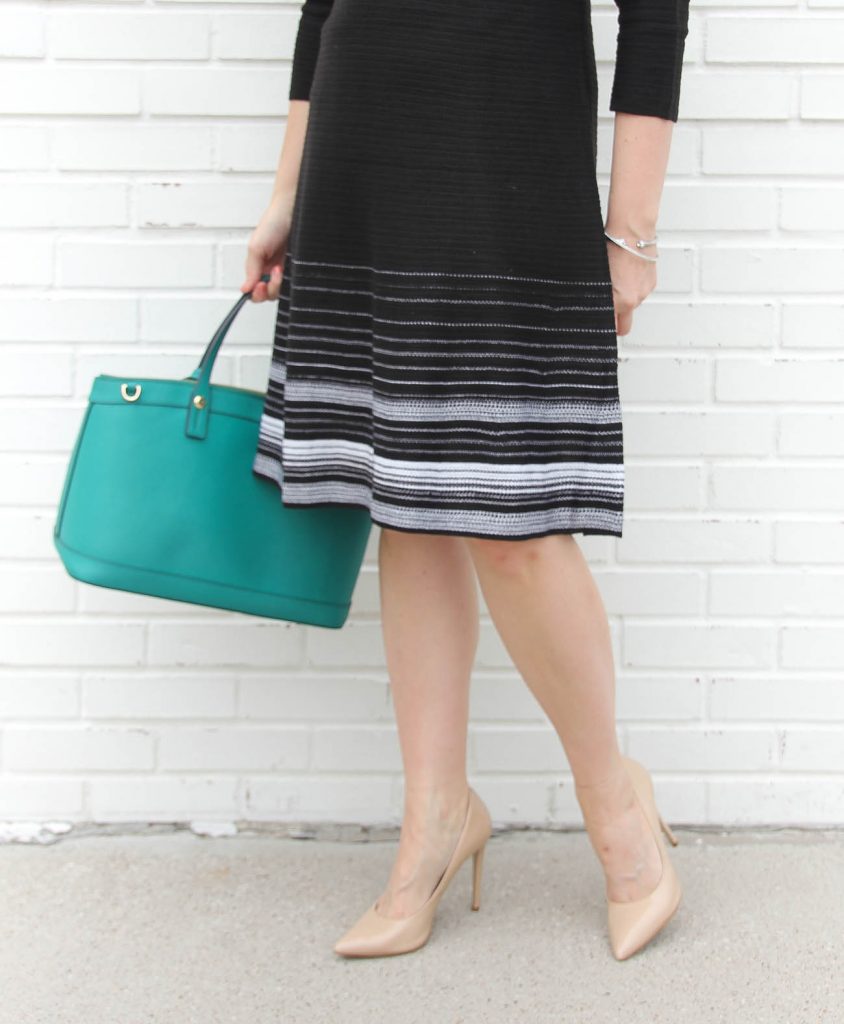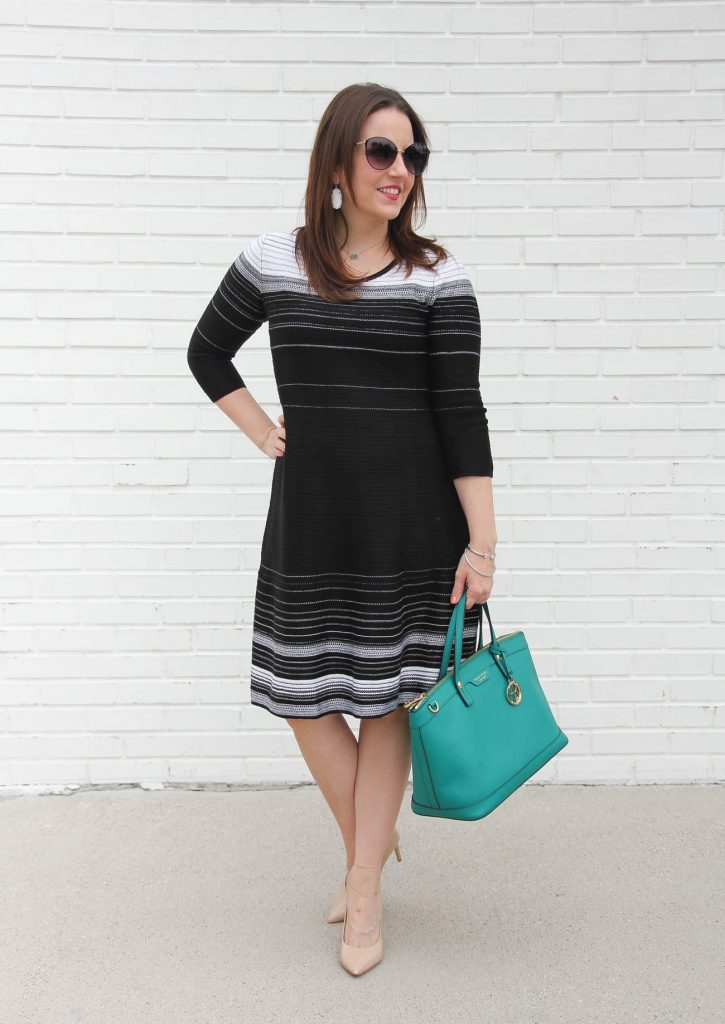 Happy Monday! It's been a hot minute since I posted a little work outfit inspiration.  I am someone who is always cold, so when the weather starts to cool off I tend to lean towards sweaters and pants.  I do love to try to find a few warm dresses that I can wear with leggings and boots.  Long sleeve jersey knit and sweater dresses are a big cold weather favorite of mine.
Whenever I think of a sweater dress, I picture either a chunky, oversized, shift dress or a straight, hugging all the wrong places dress.  The first is one I love to wear because they are really comfy.  The latter, not so much.   This striped sweater dress caught my eye originally because of the stripe design and placement.  The larger stripes gradually getting smaller is a great eye trick for looking slimmer.  Once I realized it was a comfy knit, I was sold.  The fit and flare design helps to add a little shape to the overall look and prevents the dress from hugging my hips in all the wrong places.
It's a solid knit, so you don't have to wear a slip underneath it.  This dress is so perfect for work, and it would also work for an office holiday party.  The quality of the dress is amazing for under $100.  I sometimes get a little nervous ordering sweater dresses online, because you never know what the knit will look like in person.  I can tell you this is a good one!
After a wonderful extra long weekend, it's back to the office for 5 long days.  Luckily, it's a busy week, so it should fly by!!  Thanks for stopping by. May your coffee be strong, and your Monday be short! 😉
SHOP THE LOOK
Love this post? You may also love: