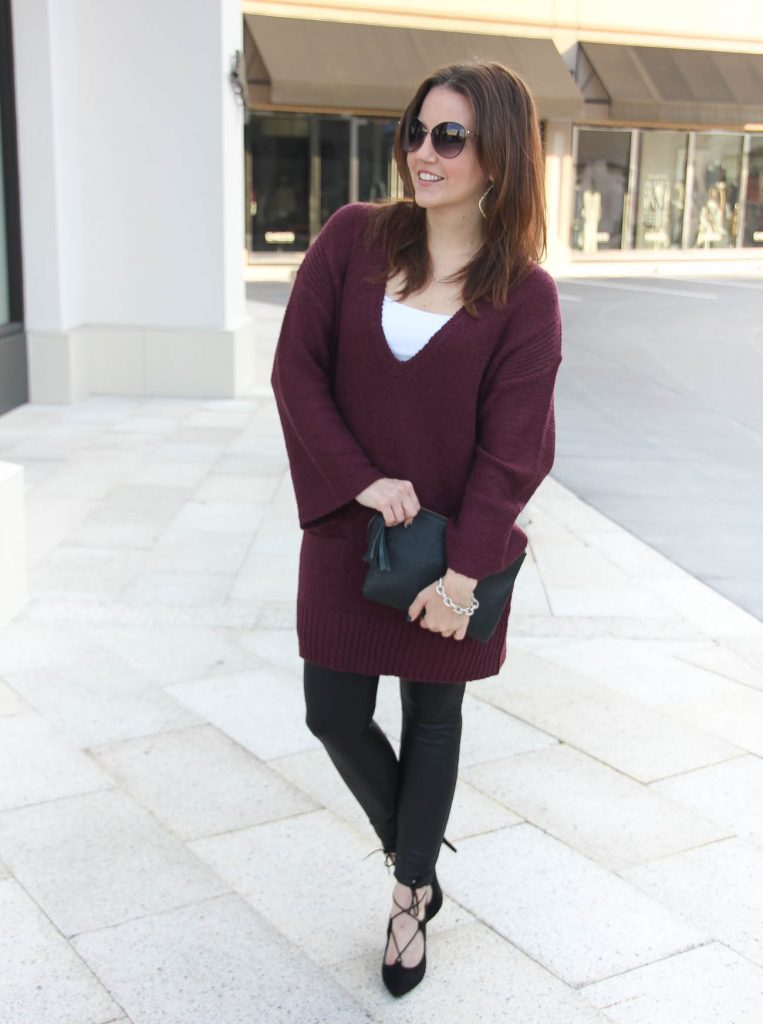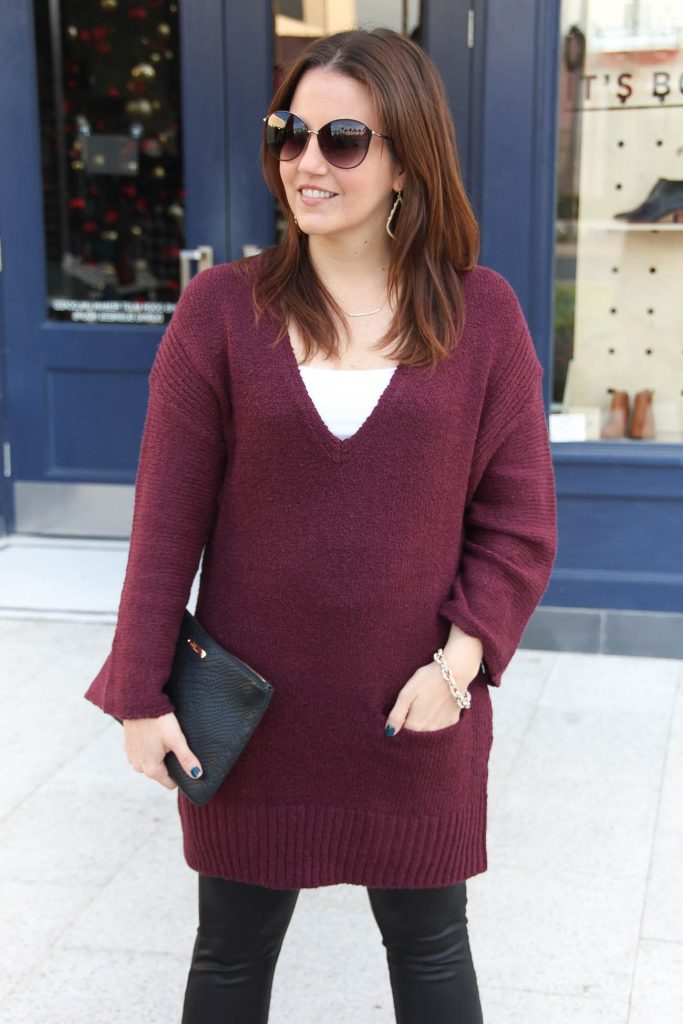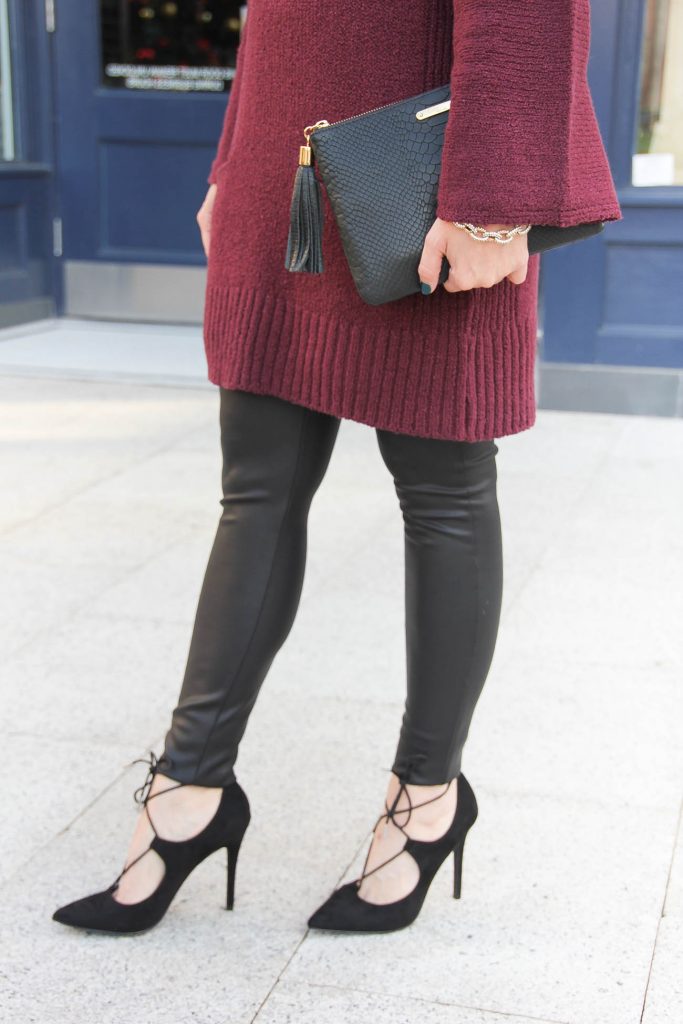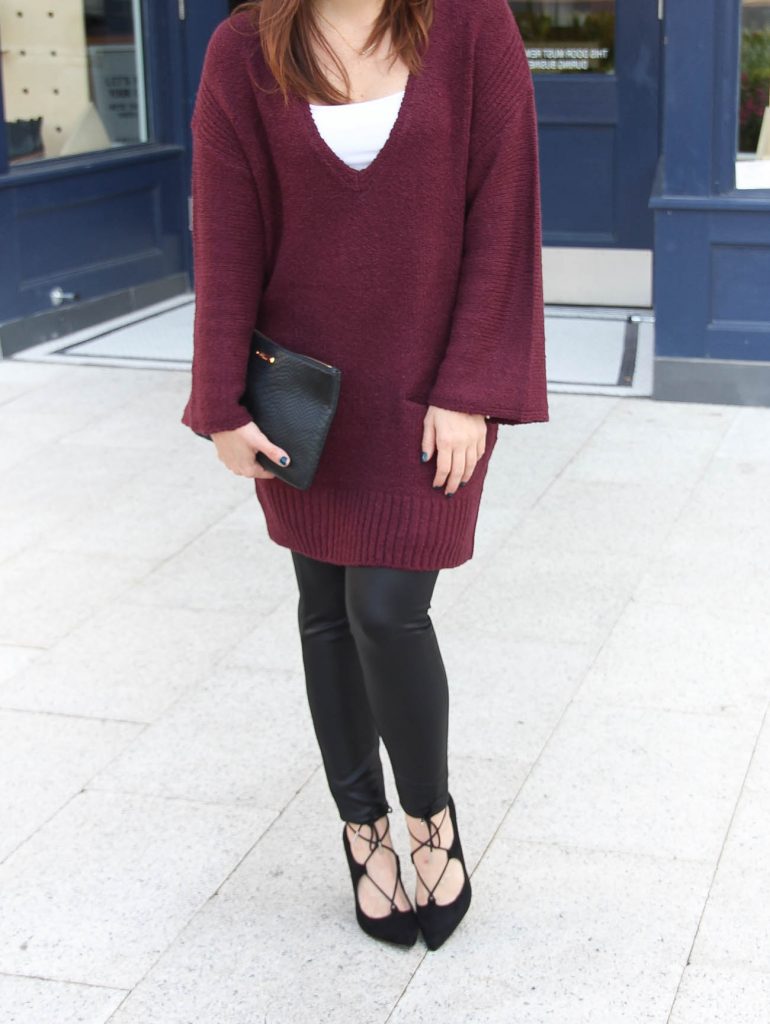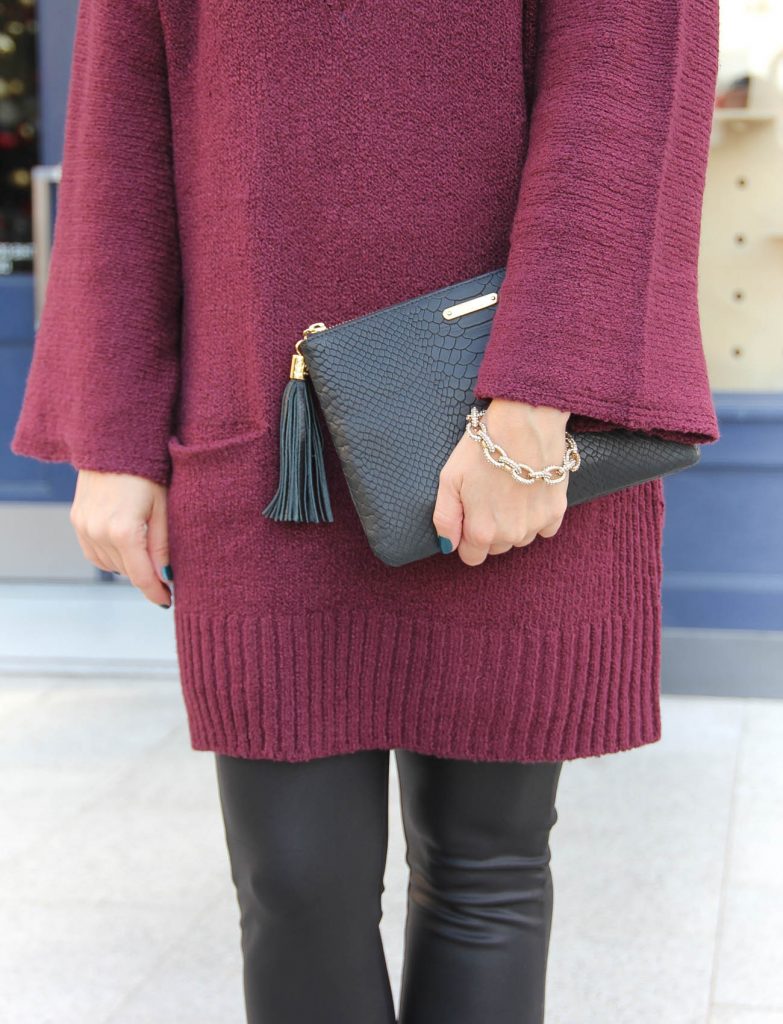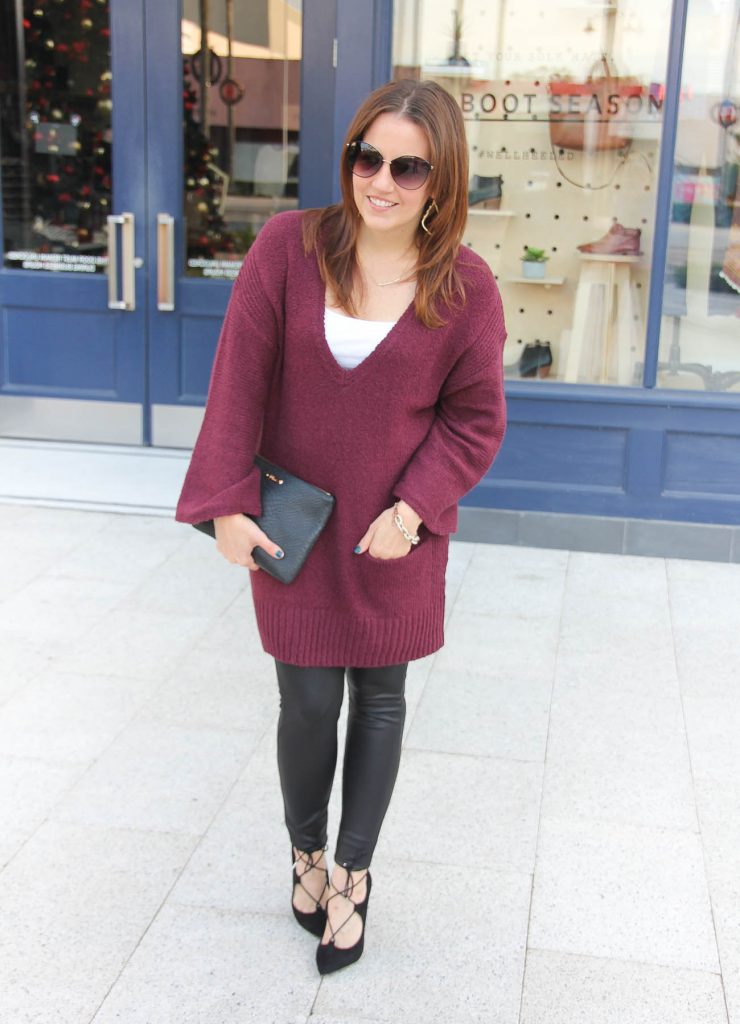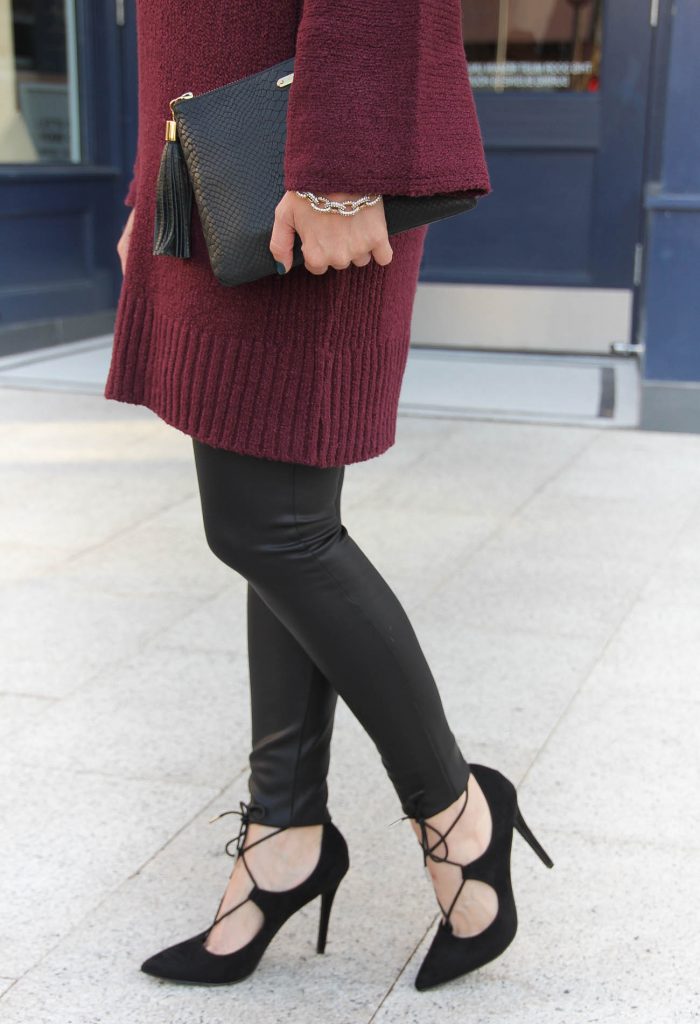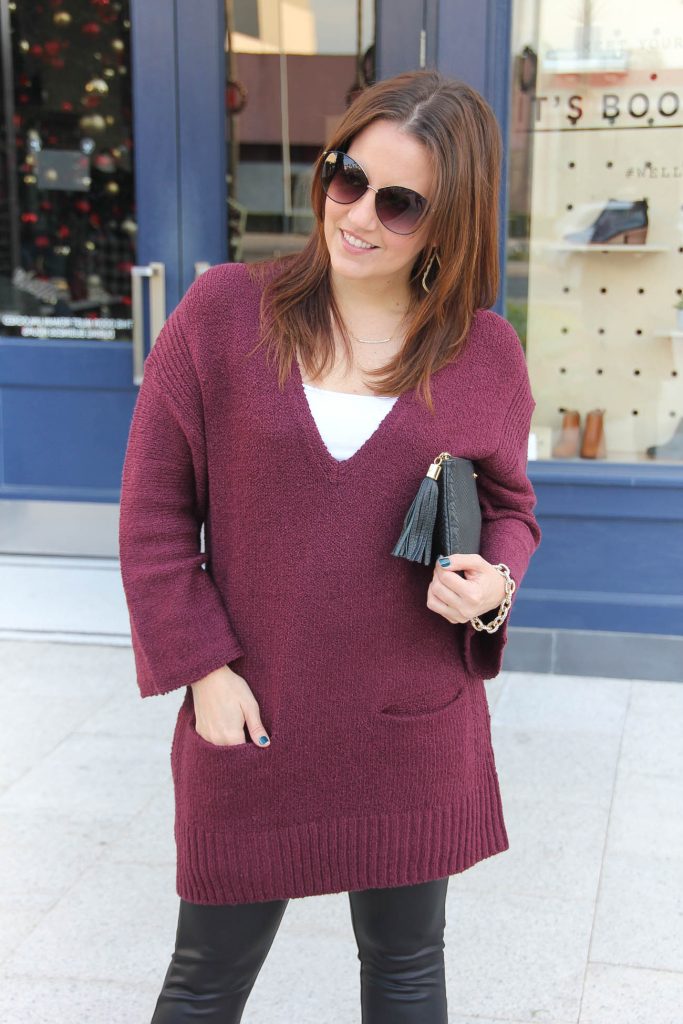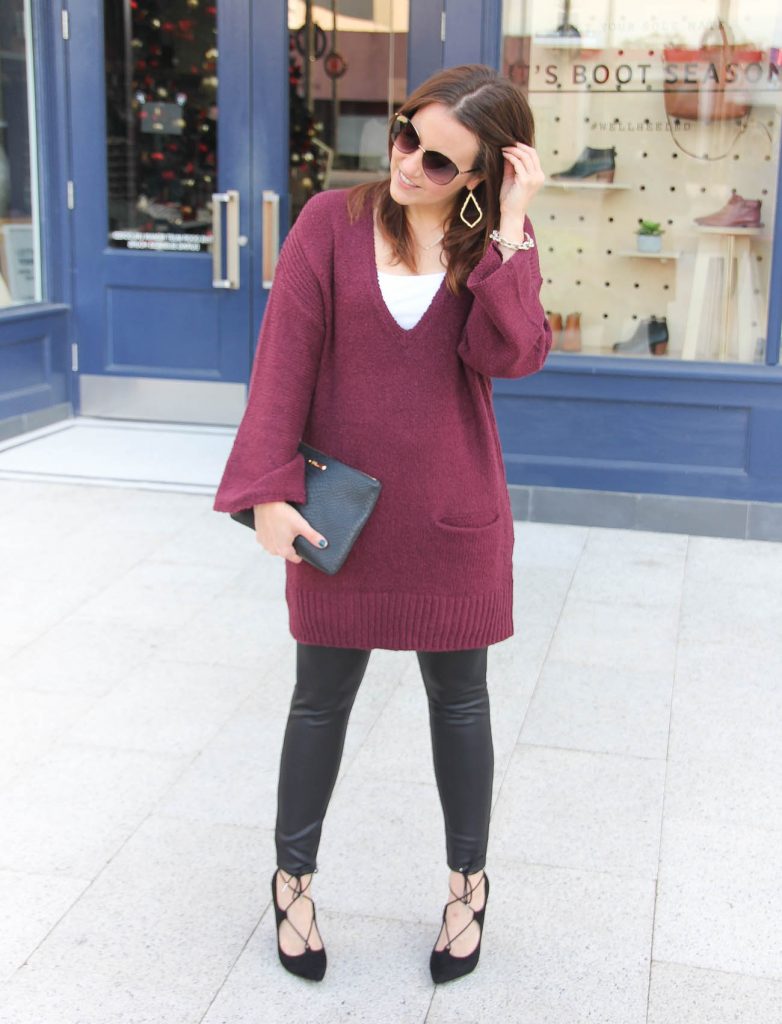 I love mixing together cozy and edgy pieces.  This sweater is slightly oversized and so freaking comfortable!  It also has pockets which for some reason just make me so happy.  This sweater is adorable with jeans and riding boots, but I really wanted to find a way to create something a bit dressier with chic edge to it. Enter my favorite pair of leather leggings.
Ya'll these are the BEST faux leather leggings.  I bought mine last year, and they are back  again this season.  These leggings are so amazing because underneath that leather like coating is a scuba material legging.  This means they fit and feel just like a regular old pair of black leggings, but the coating give the look of leather.  I have tried on pairs that felt sticky, or too suctioning, or that showed off a leg dimple or two.  I have had no issues with these, and I wore them tons last year.  See how HERE and HERE.  I mentioned washing them last year, but for those of you newbie readers.  I wash these in a regular laundry load and hang dry. So far,  I have had no issues with peeling or anything that sometimes happens to other faux leather items.
Alright you guys, we are almost half way through the week!  I have a BONUS blog post coming for ya'll tomorrow too.  It's a little silly, holiday-related, and I'm so excited for it.  SO check back tomorrow and of course, I have another fun holiday gift guide on Friday too.  Thanks for swinging by today ya'll!
SHOP THE LOOK
Love this post? You may also love: