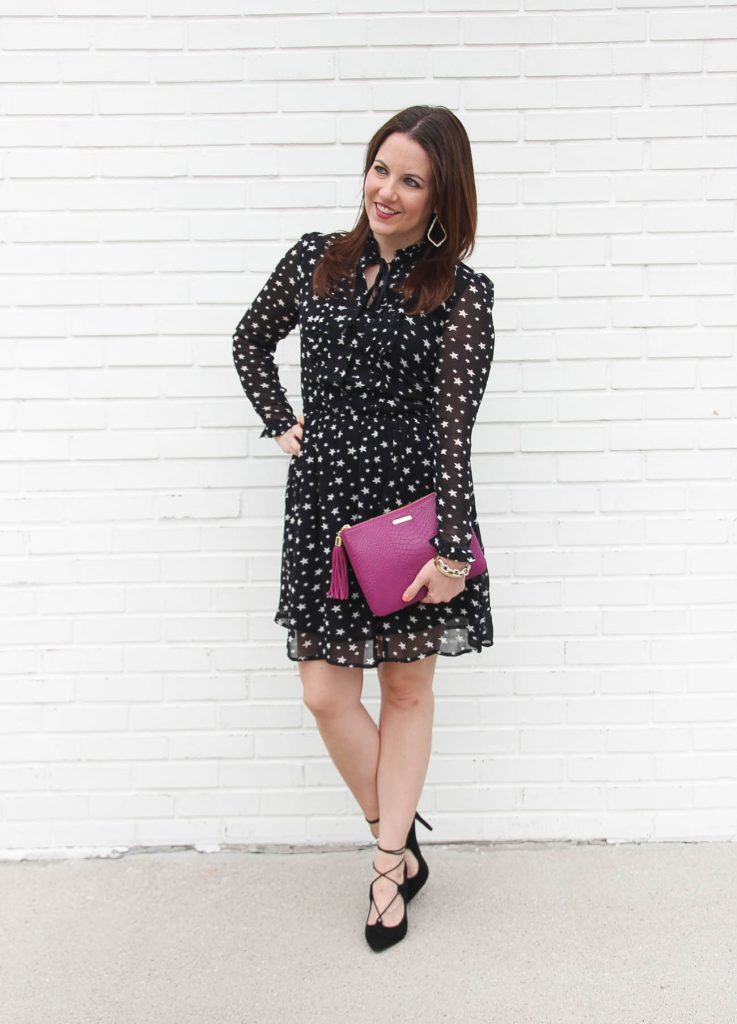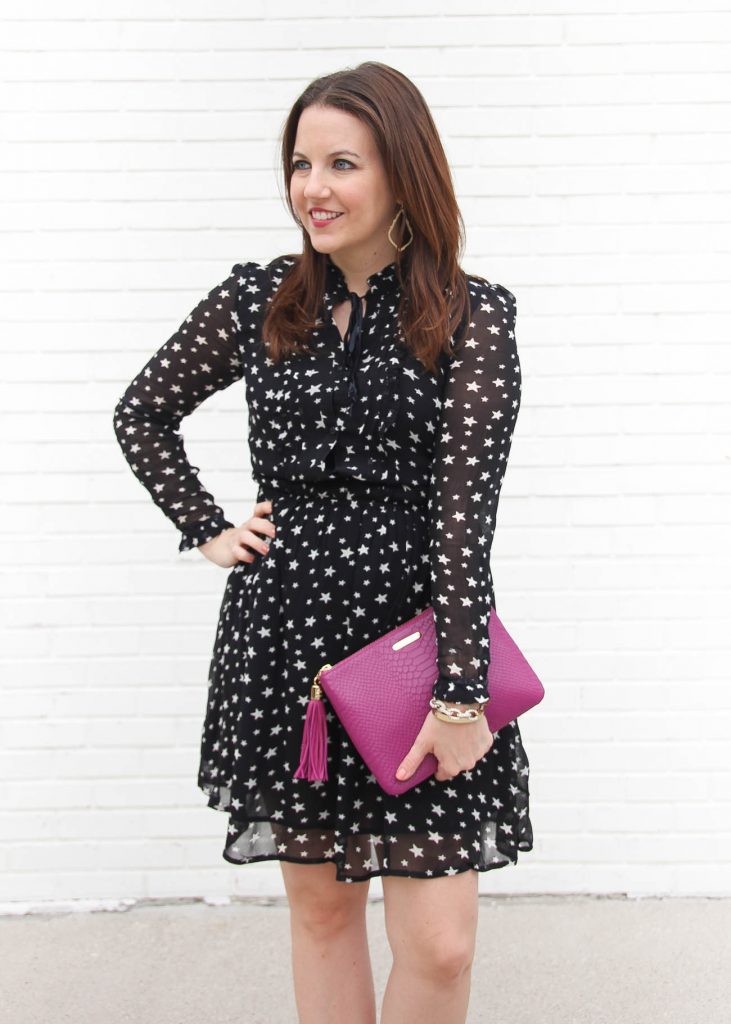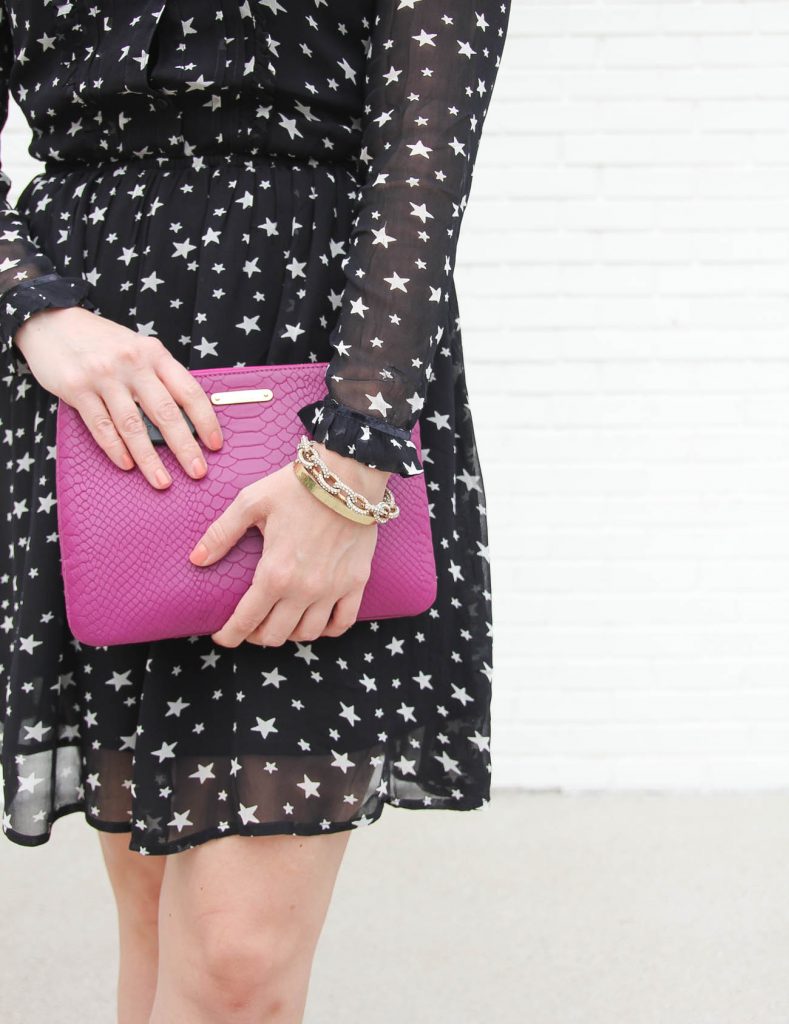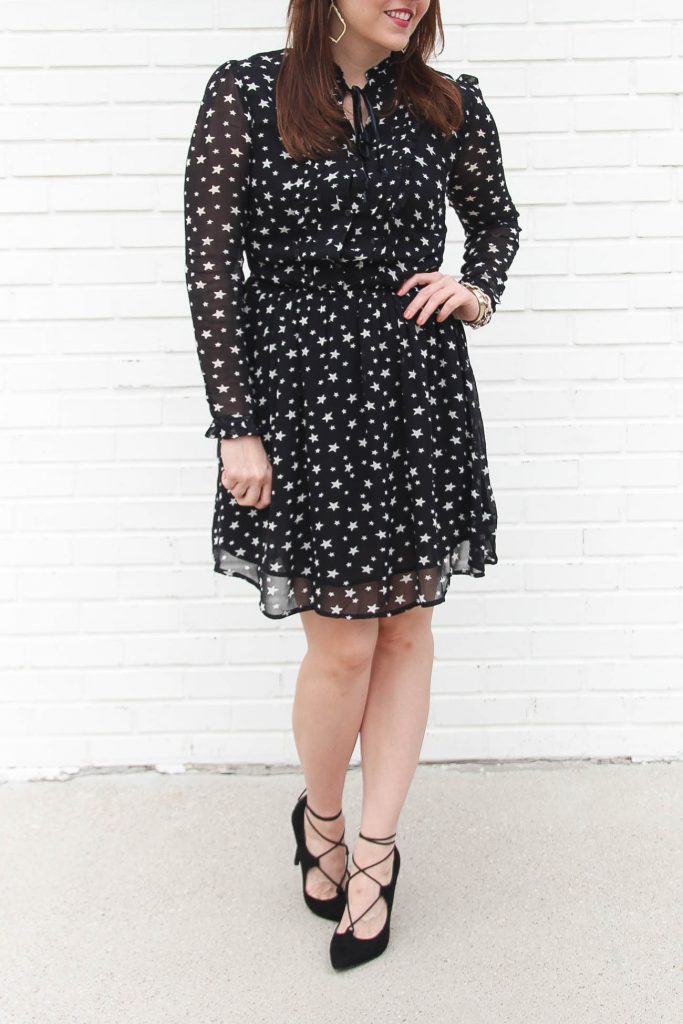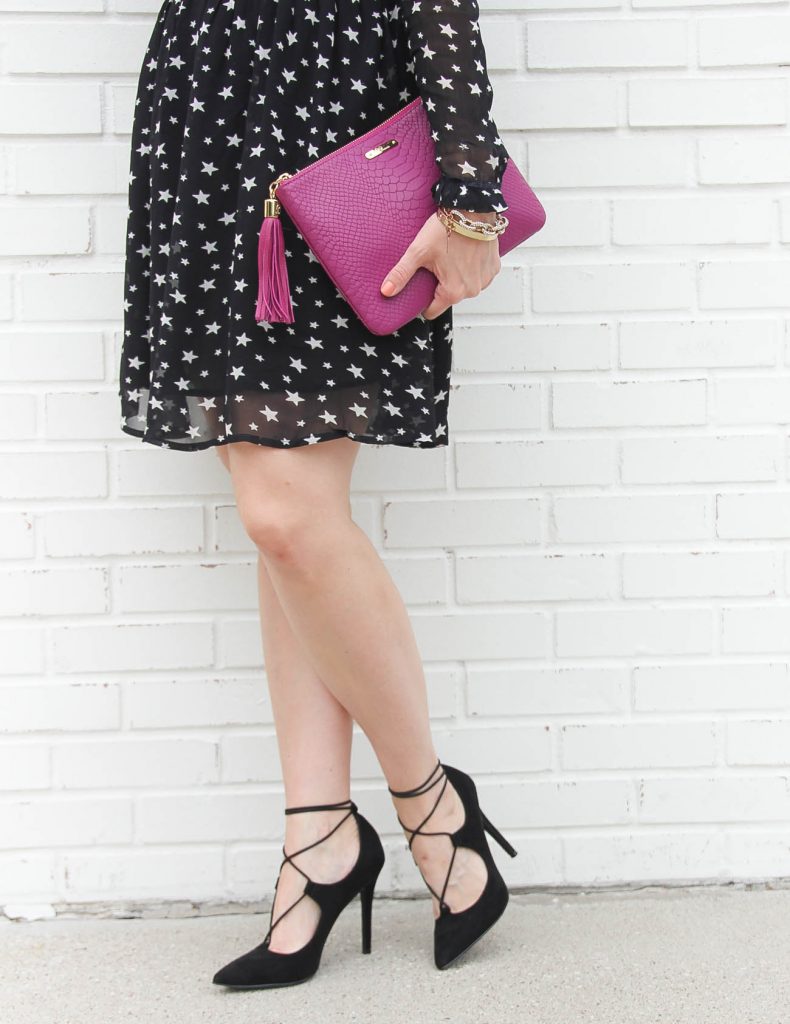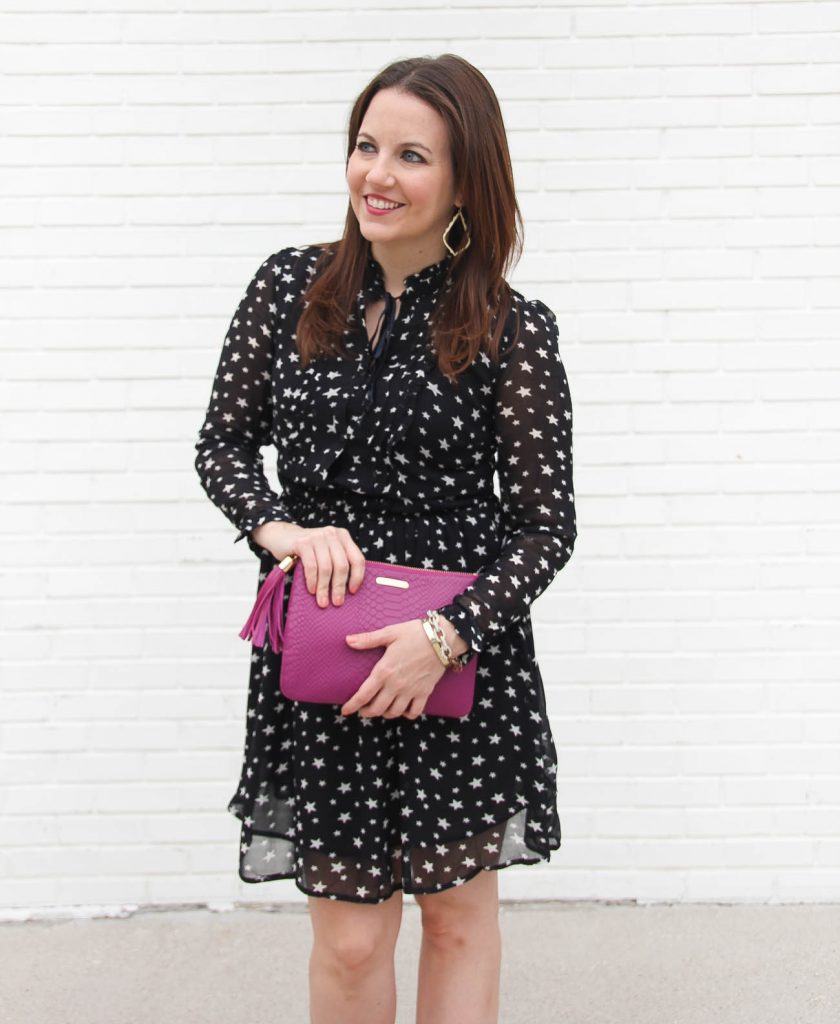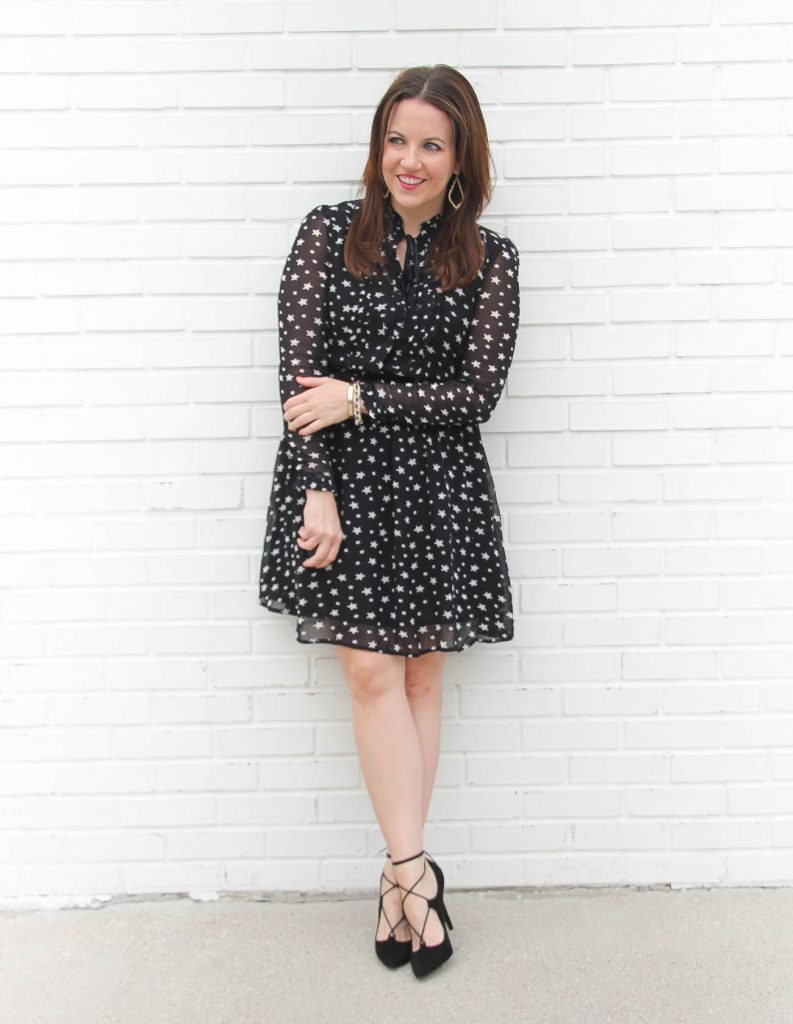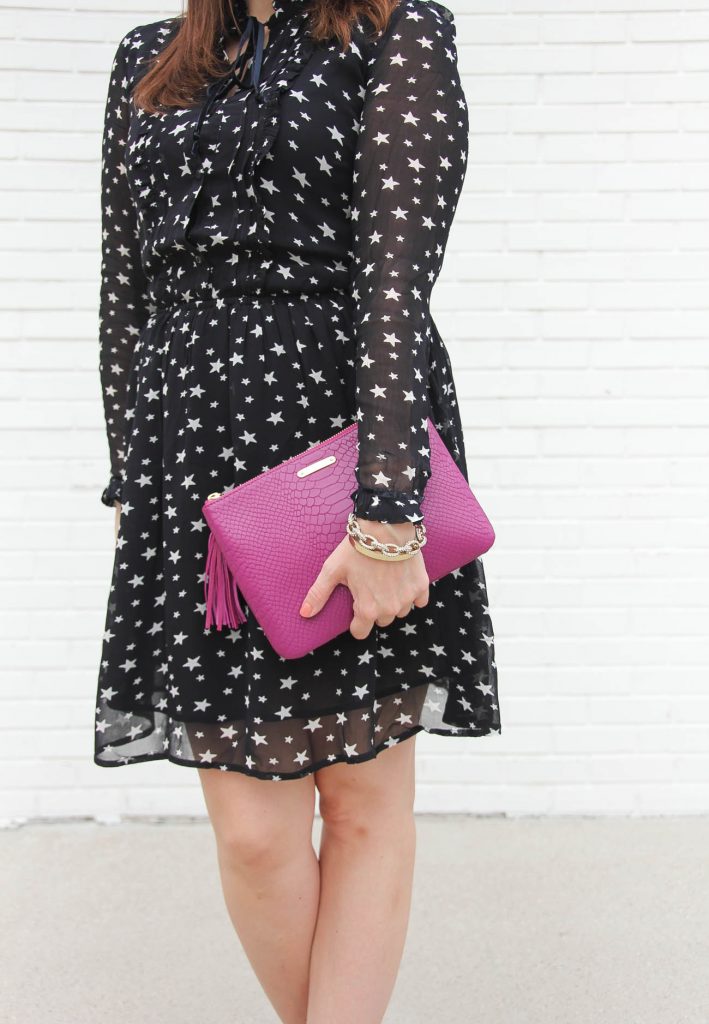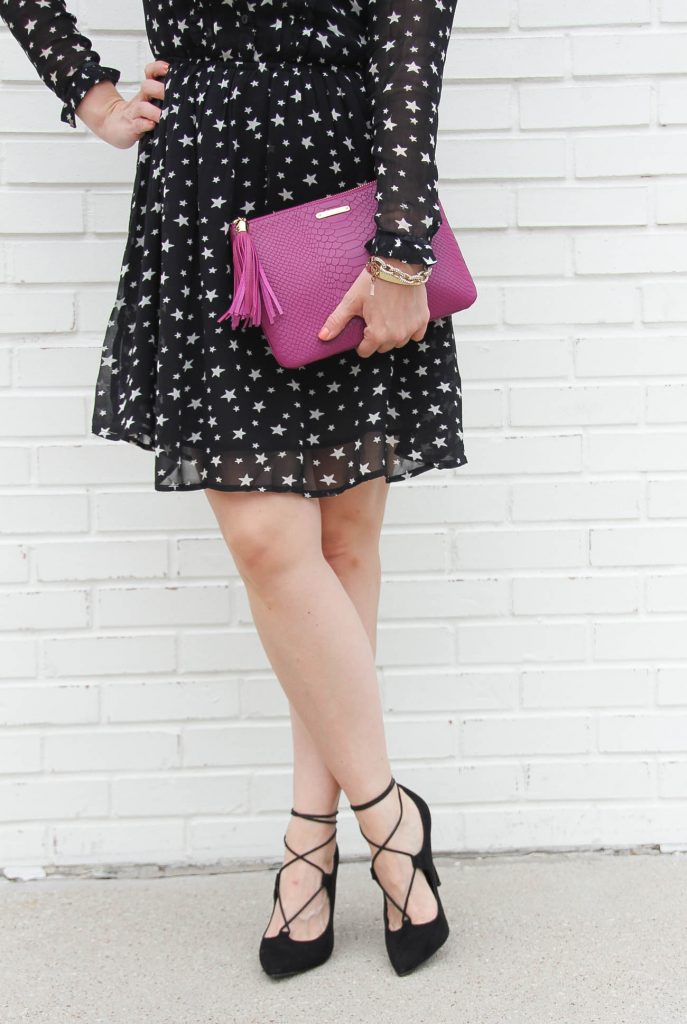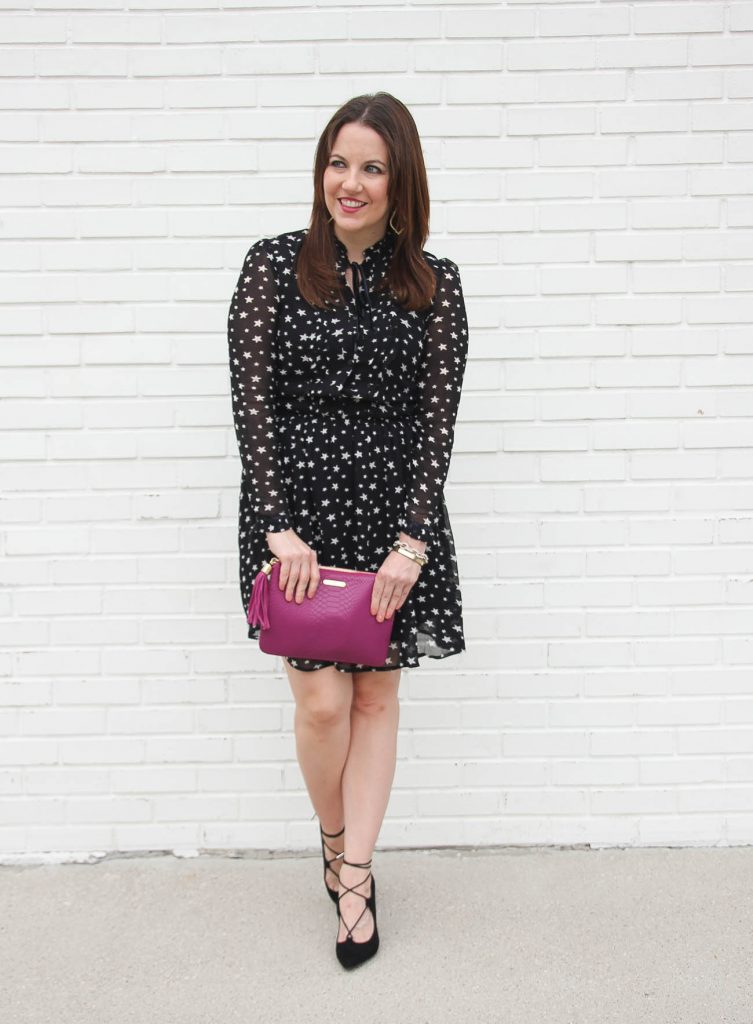 Happy Monday Friends!  Thanksgiving week is officially here!  For those of you who have the whole week off, I'm a little jealous.  I only have to work three days this week, and it ends with lots of homemade goodness and Black Friday and Cyber Monday shopping.  So I can't complain too much.  I used to have a job where I worked all holidays, so I definitely learned to appreciate having the time off to spend with family or to just relax with a giant bowl of dressing.
I have lots of fun blog posts planned this week including THREE outfit posts!!  Plus, I will start including Black Friday deals in my posts on Wednesday as they start to hit my inbox. All my Black Friday shopping happens from the comfort of my couch in my pjs, so it's more like 4 days of Cyber Monday shopping for me.
I have been in love with this star print for months now.  I first spotted it last holiday season and saw it find it's way to dresses, tops, and skirts throughout the year.  The original dress I found was close to $200, so I passed on it.  A small part of me always wished I would have splurged on it though.  When I saw this dress for under $100, I jumped on it!!  It's still on sale for about $60 too.  The sleeves are sheer, but the dress is fully lined.  The neck can be tied or worn open.  I really liked it tied to create a dressy look perfect for a holiday party.
This holiday dress can work for a nice family dinner, an office holiday party, or a happy hour holiday event.  I added some color with my bag, but you could also add some colorful shoes or earrings too.  After the holidays, this dress would be perfect for a wedding or even to wear to work.
Looking for more Holiday outfit inspiration??  You can always find more inspiration on my Holiday Style Page.  BUT stay tuned because tomorrow I'm sharing some of my favorite party dresses!  Have a great Monday, and I will see you tomorrow.
SHOP THE LOOK
Love this post? You may also love: