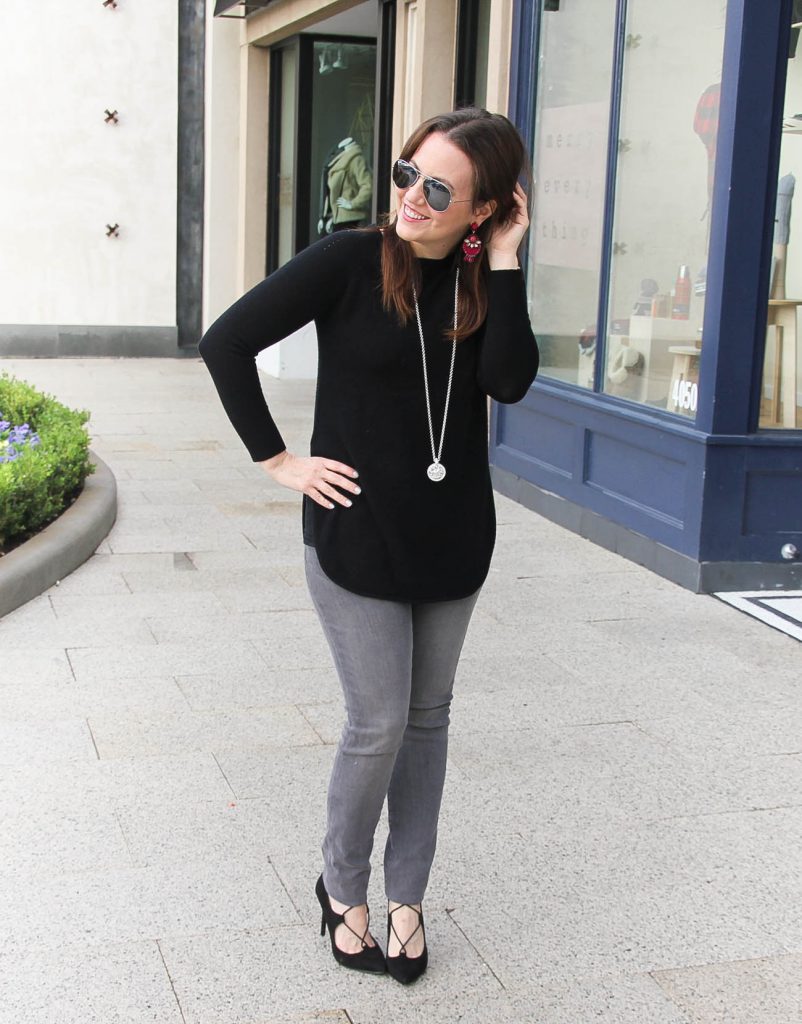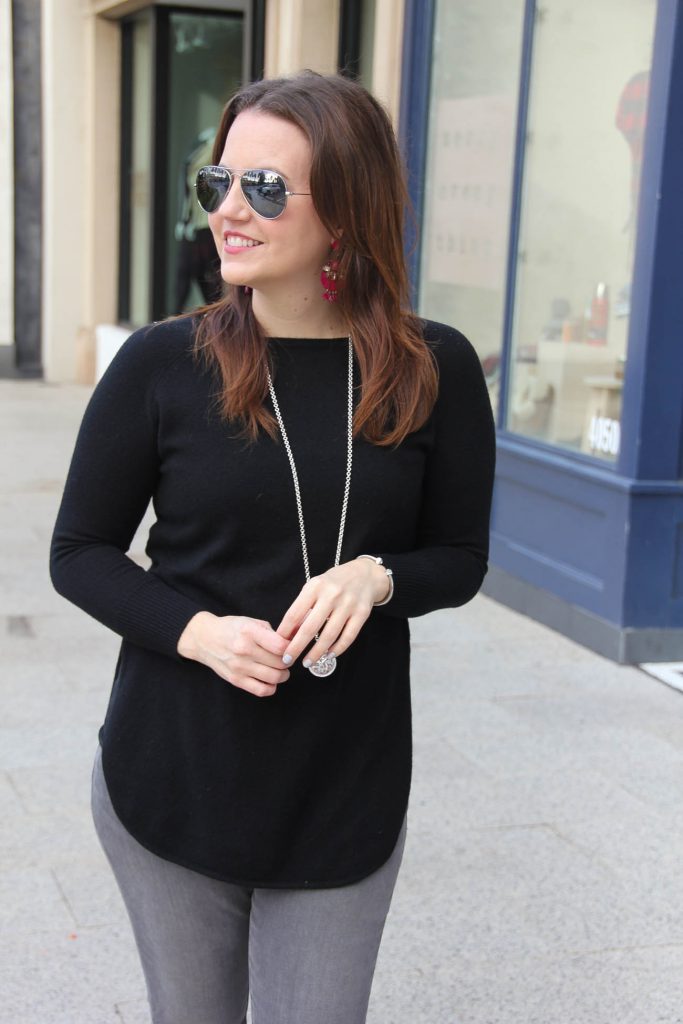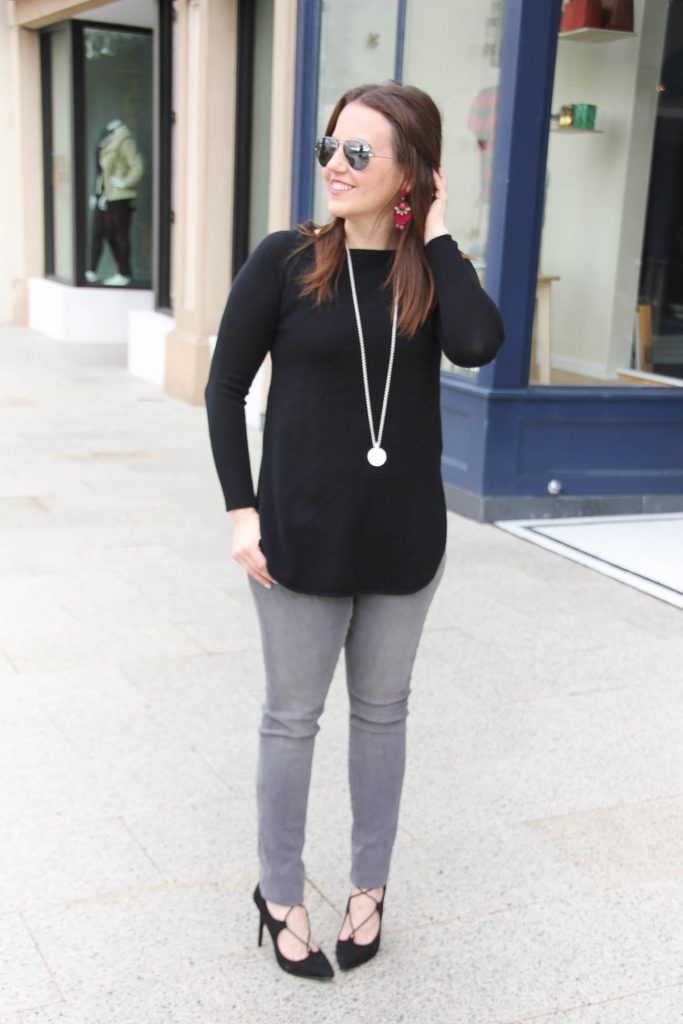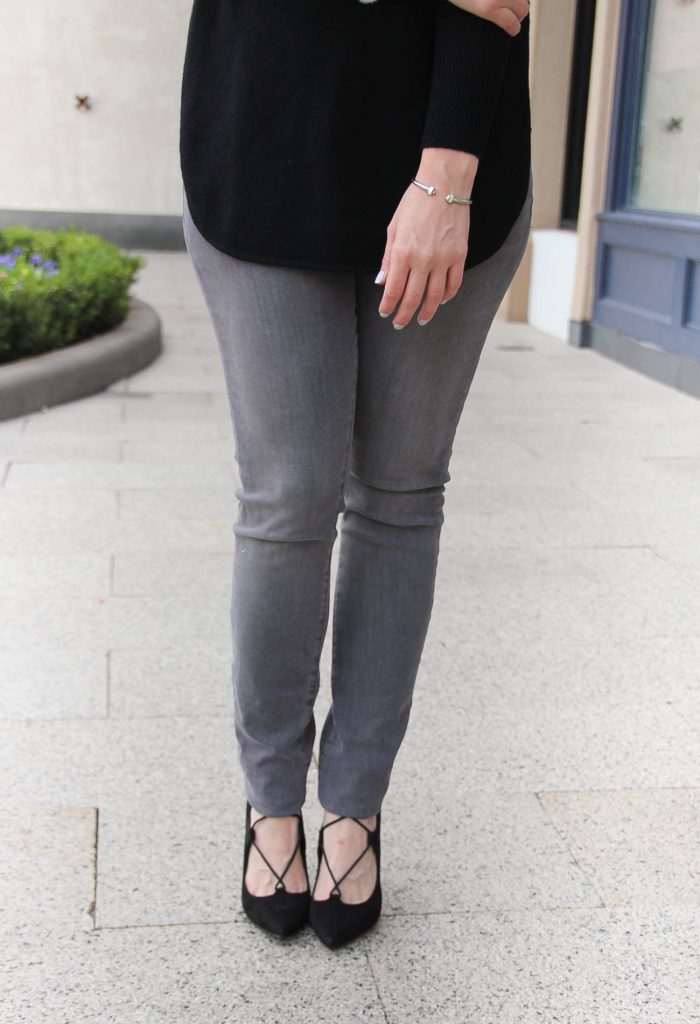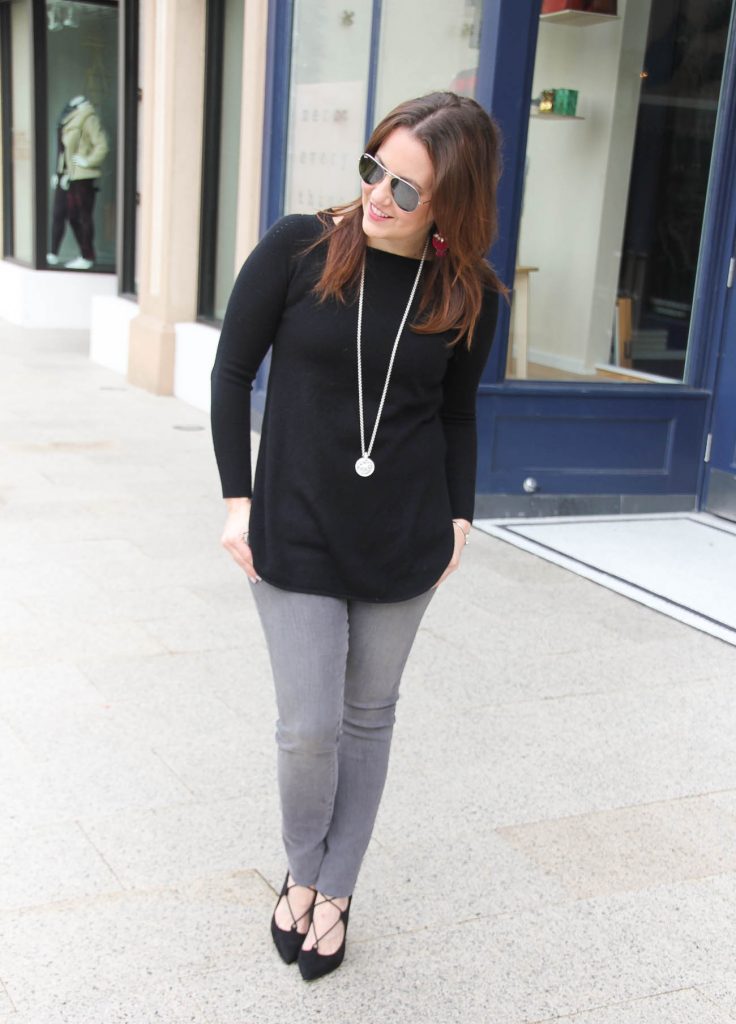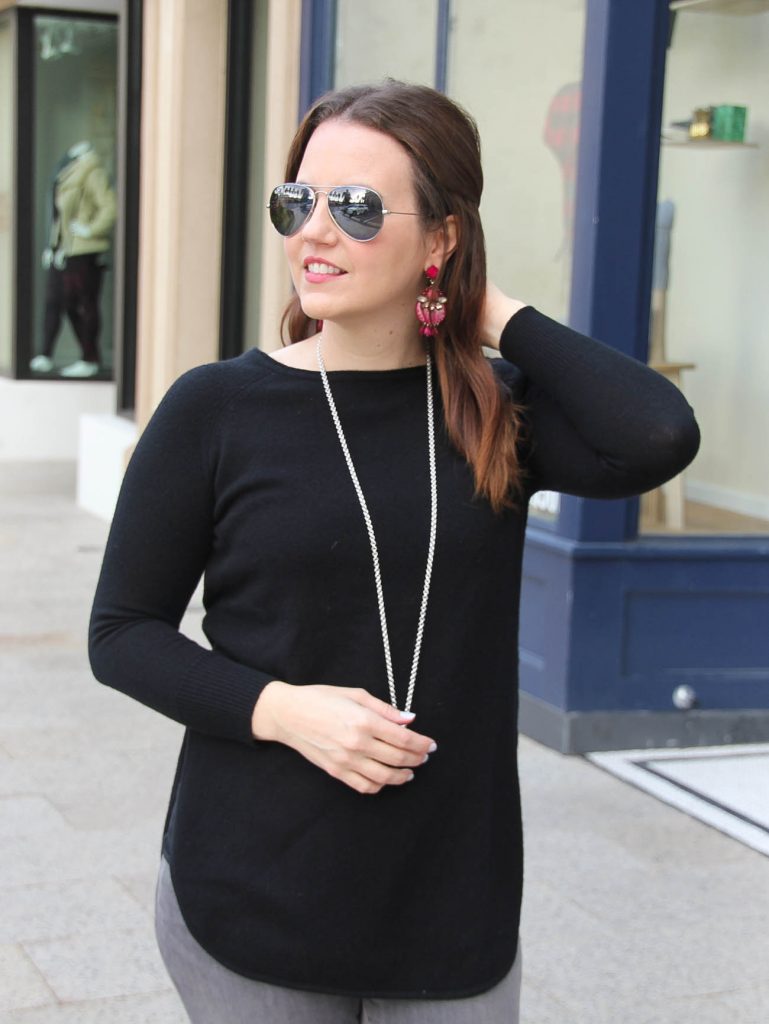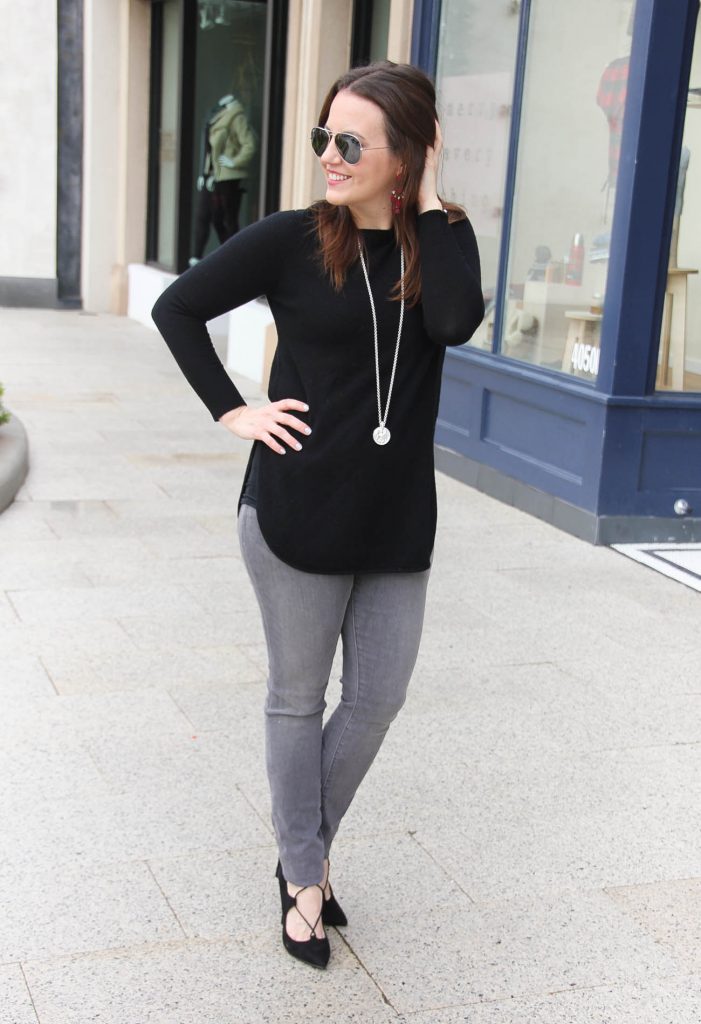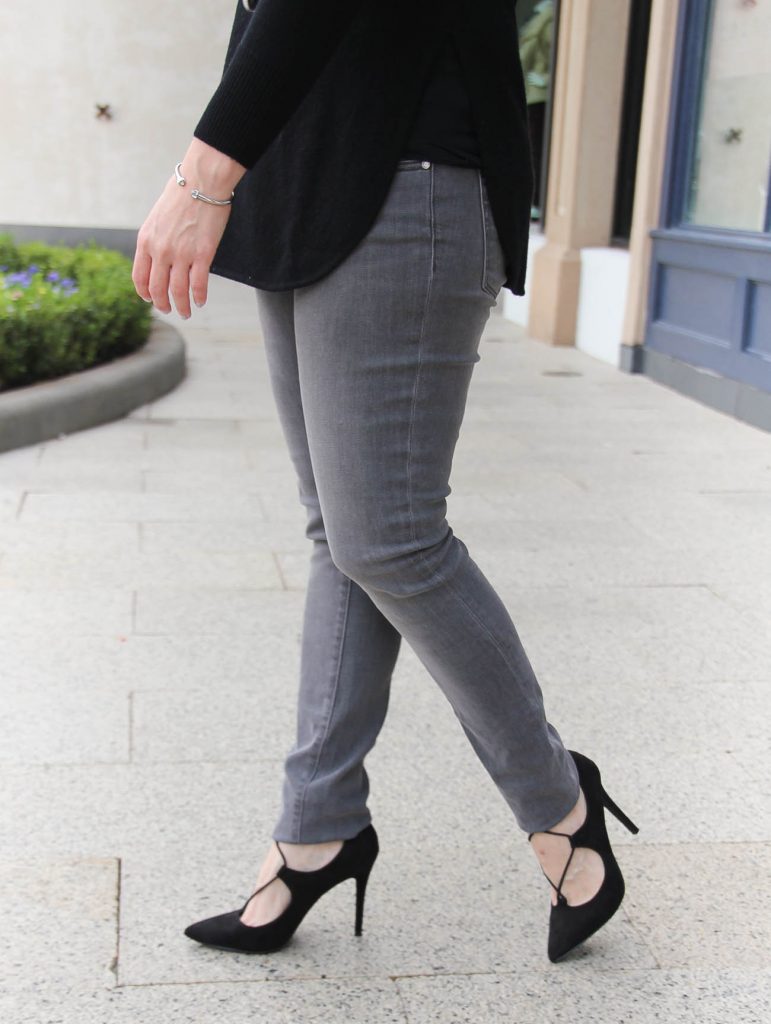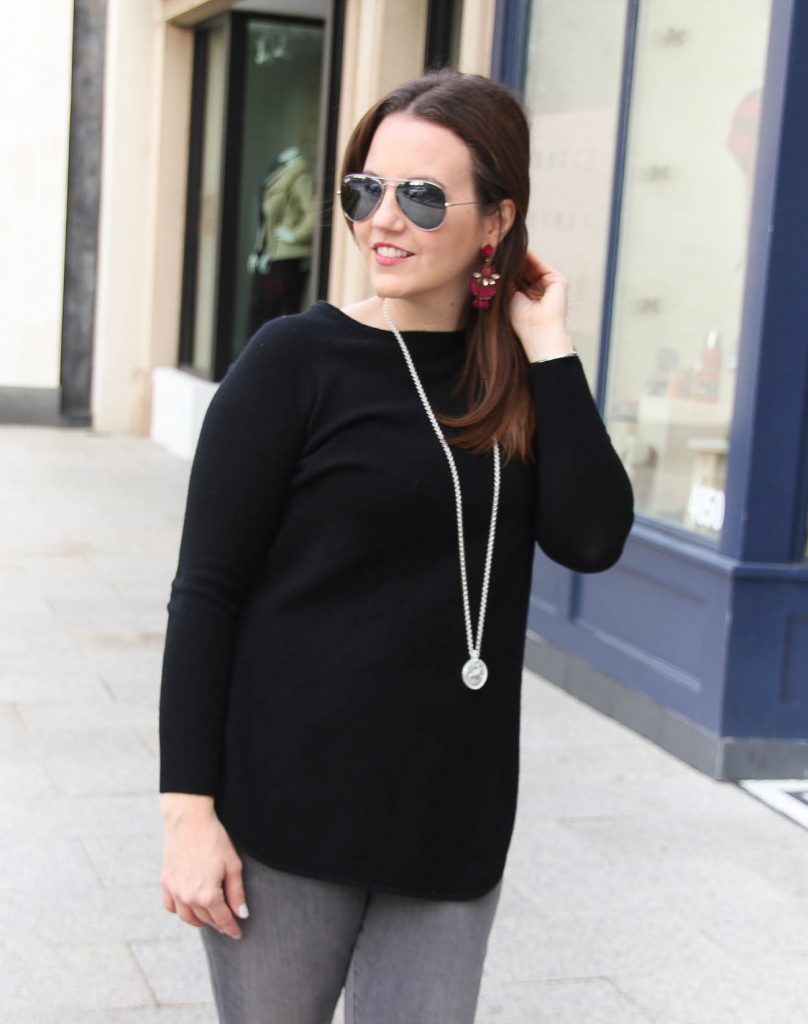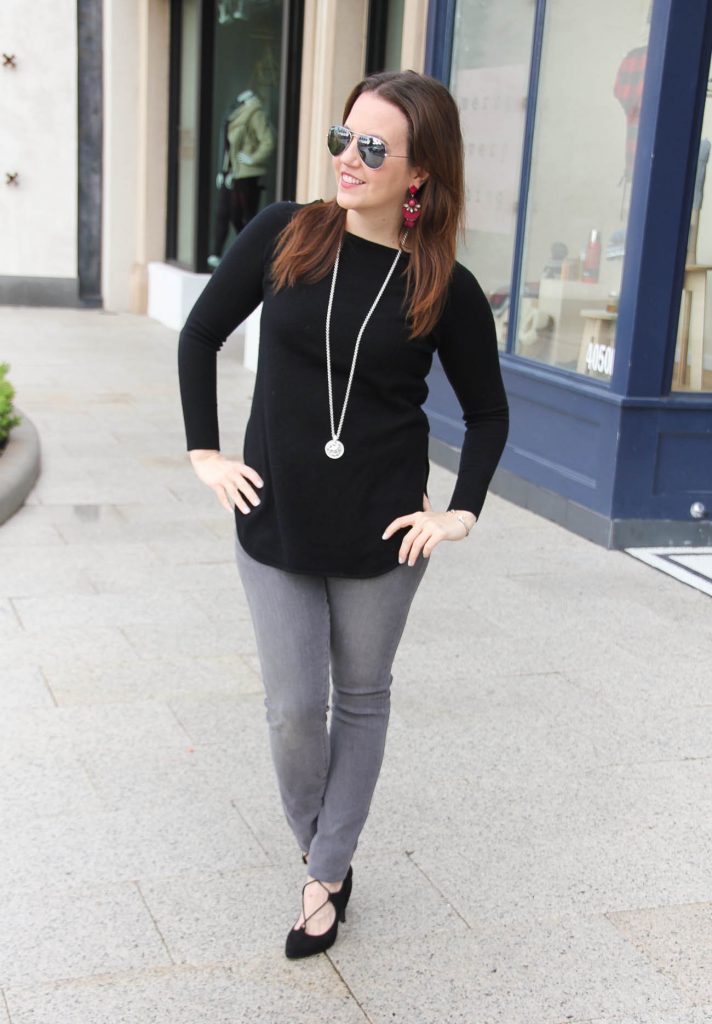 One sweater I have always heard is worth the splurge is a cashmere sweater, but I just haven't been able to spend the often $200+ price tag yet.  Probably because I live in Texas and winter only lasts about a month or two.  I mean we had record high temps yesterday, and I considered going to the pool on Monday. So…..
I took a baby step towards the splurge though over Black Friday and bought this wool/cashmere blend sweater for a steal of a price.  The black keeps selling out, but a few other colors remain.  This sweater is still really soft and warm, but for like half the cost of full cashmere.  My only semi-downside to this sweater is the slits on the side are high which means I have to wear a tank underneath it.  You could mix it up a little and put a fun color to peek through the sides.  I went with black because I bought this sweater with the idea of pairing it with my new gray jeans.  If an all black look is my go to, then black and gray is it's close best friend.  Love this color combo and how perfect it looks with the pretty pop of dark pink.  By the way these earrings have been marked down to $24 in a big winter sale along with a few other great statement accessories!
Just a few more days until 2017, are you ready?!?  I have my champagne, black eyed peas, and cabbage in the fridge, so I am ready to celebrate all weekend long.  I shared a casual New Year's Eve Outfit idea on Monday, so don't forget to check it out!  And check back here on Friday for a fun little beauty post.  See you then and thanks for stopping by!
SHOP THE LOOK
Love this post? You may also love: