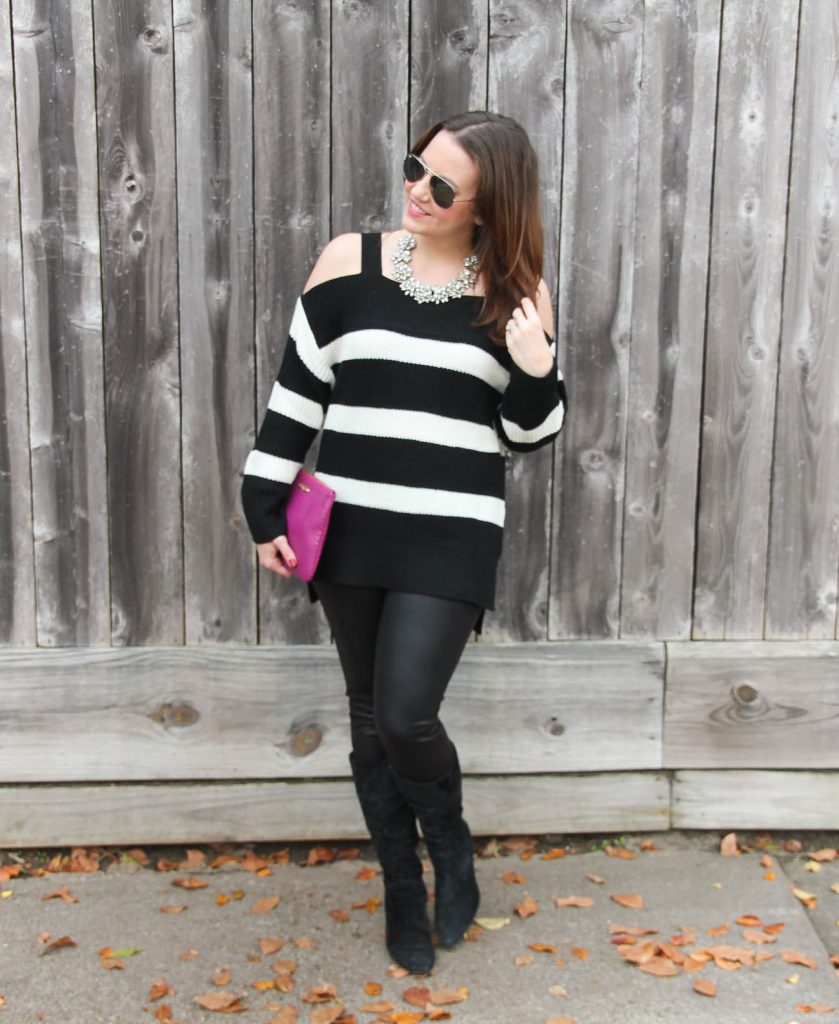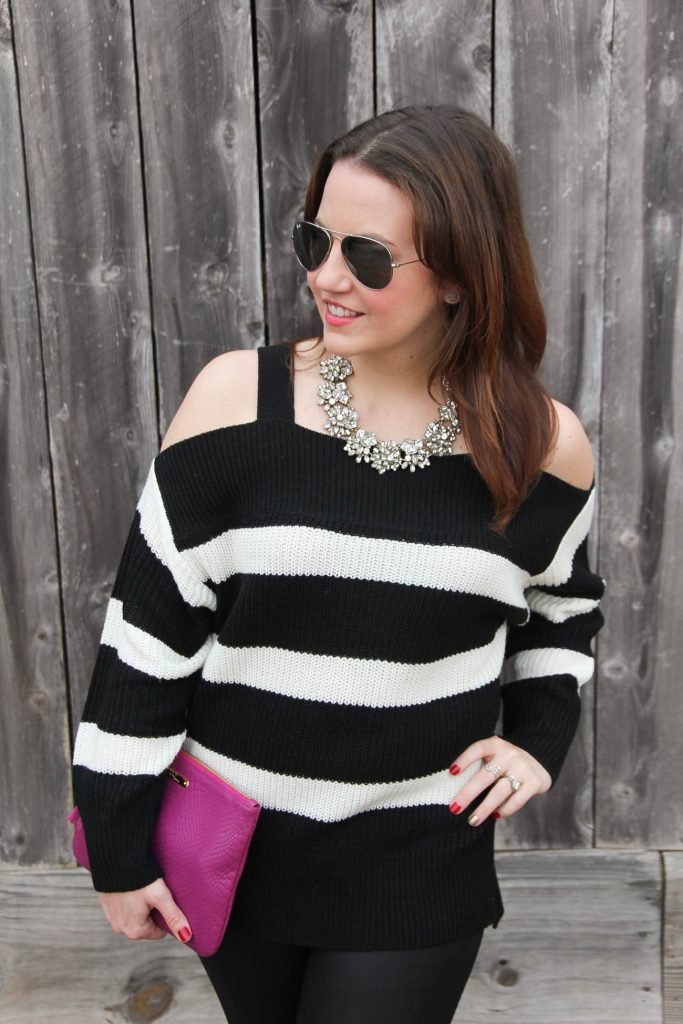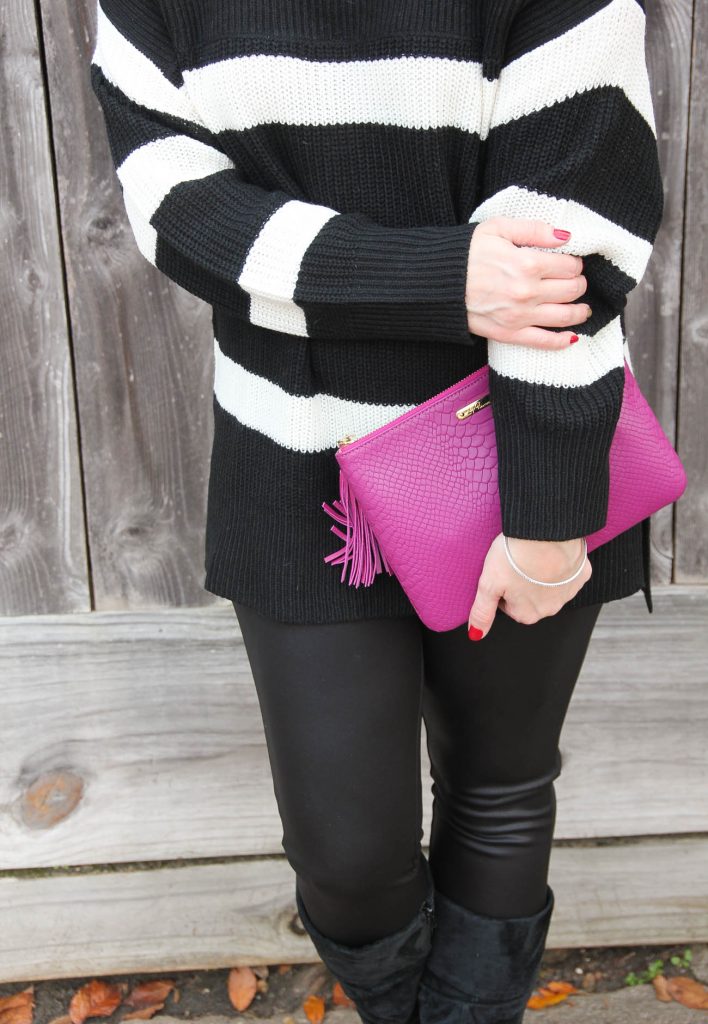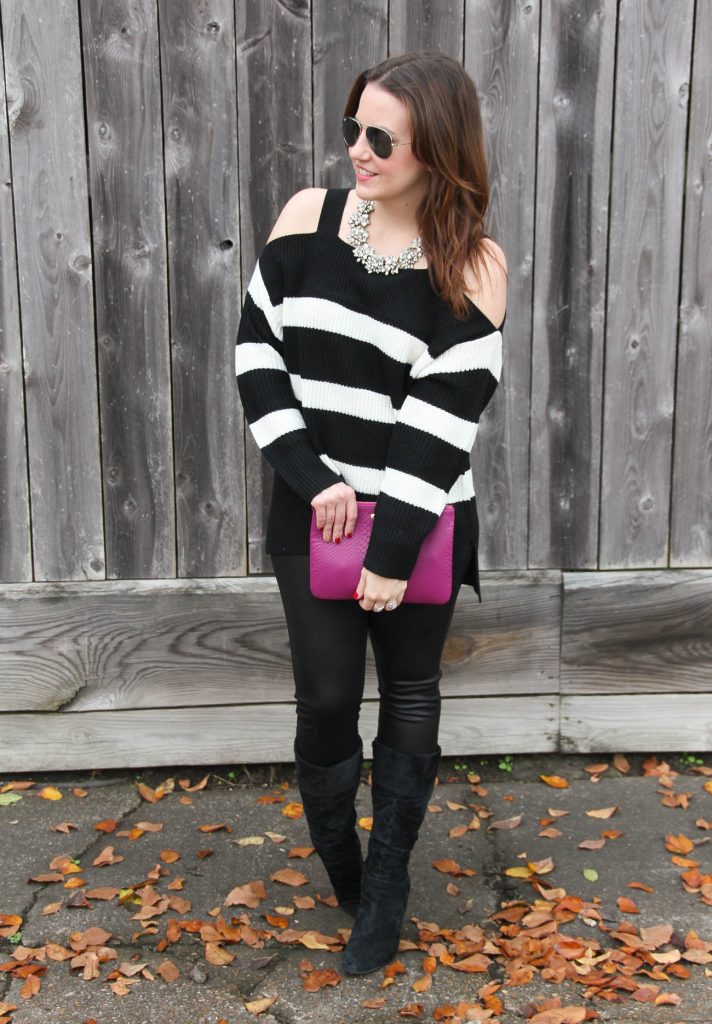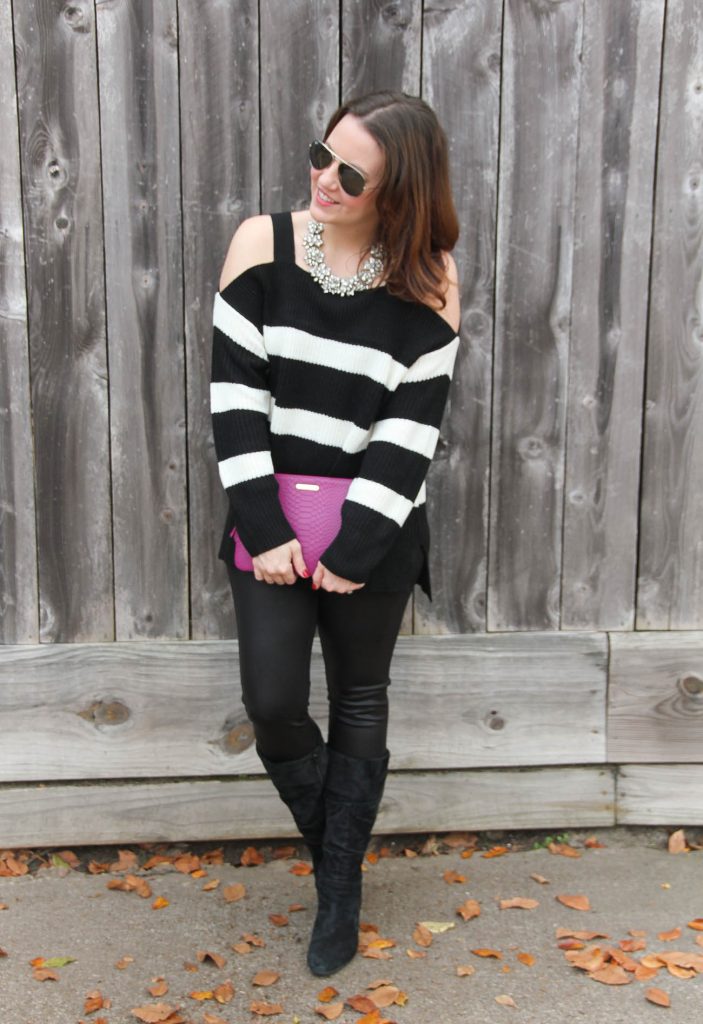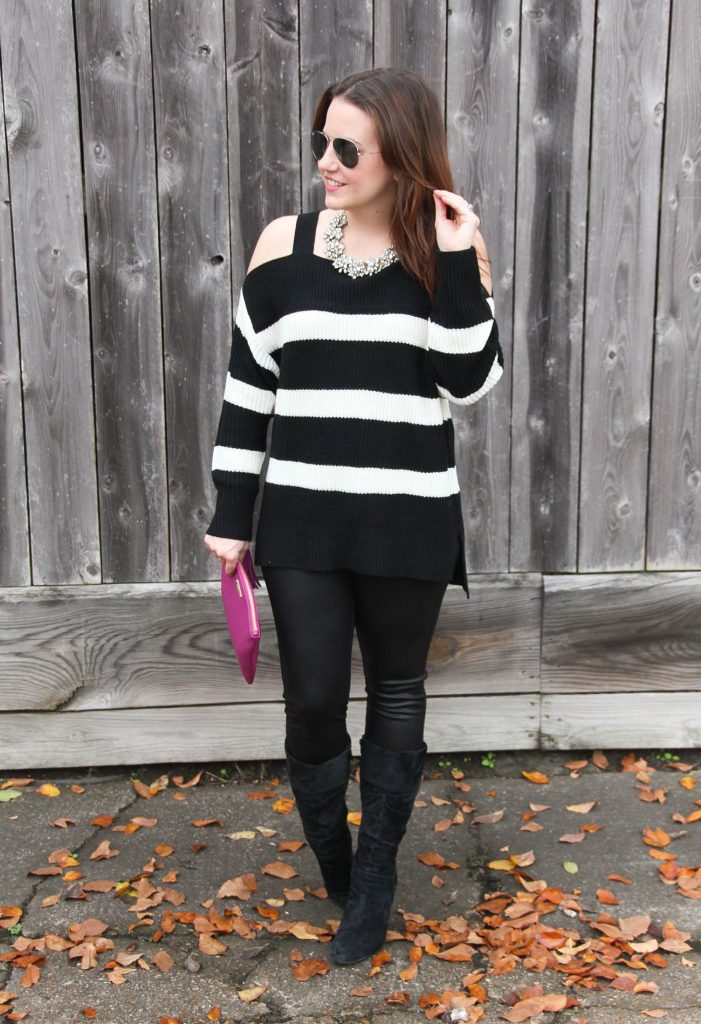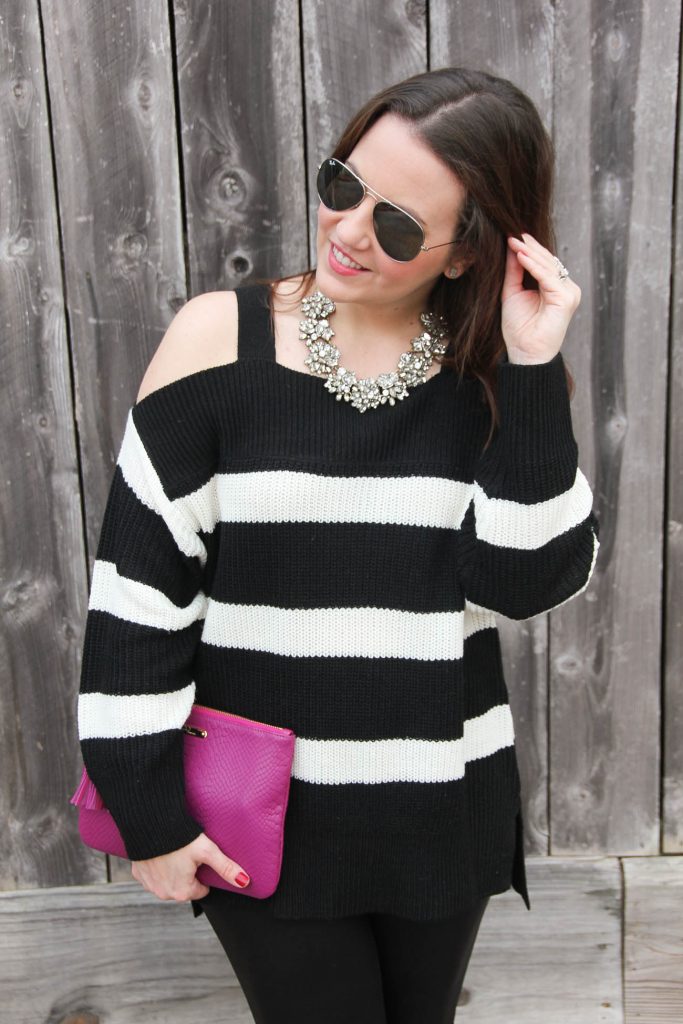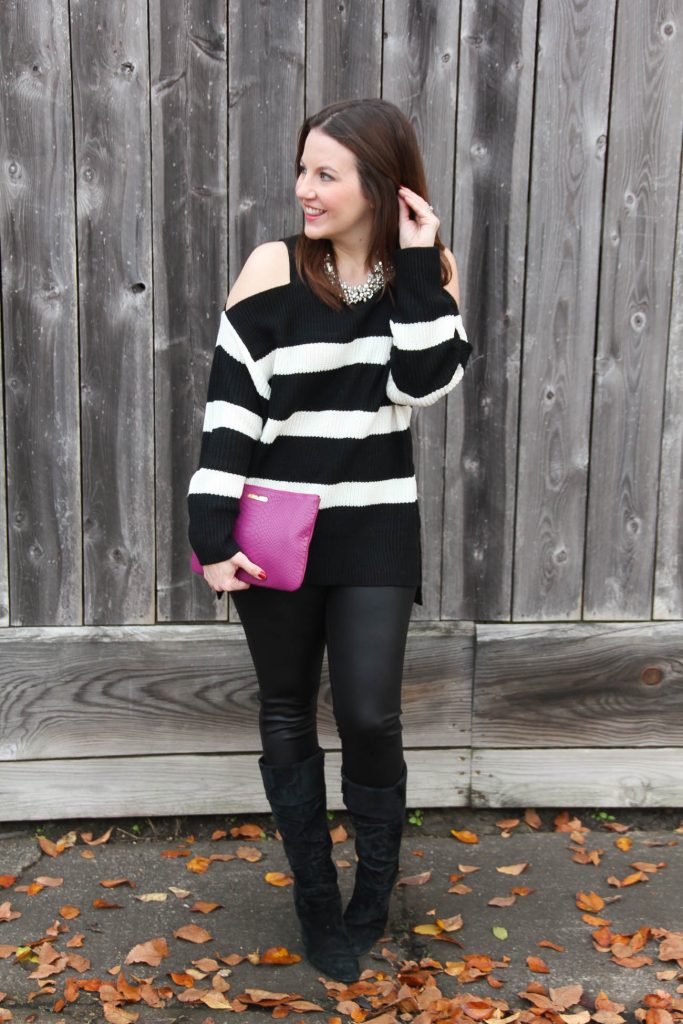 I hope everyone had a wonderful Christmas weekend!  Mine was a mix of relaxing at home and hanging out with family.  It was really nice.  I'm really excited to have today off work.  It's a nice little bonus day, since we don't really have any plans. Well except to hit the gym and burn off a few of the sweets from the weekend.
With less than a week to go until we celebrate a brand new year, I figured it was time to share a cute and casual New Years Eve outfit.  If we go out, we usually keep it low key and celebrate at a friend's house.  The atmosphere is casual, but I still like to find ways to dress up my outfit a little.  I ordered this gorgeous statement necklace over Black Friday, and absolutely love it!  I have been looking for a new statement necklace for a few months, and this was exactly what I was looking for from the design to the adjustable length to that perfect amount of sparkle.  With a statement necklace like this one, I typically opt for a stud earring to not have too much going on up top.  I opted for these drusy ones, so they would still add a little sparkle.
I wore this exact outfit to a holiday party back when it was still cold.  This sweater is so warm and cozy, and I love the cold shoulder details.  The placement and thickness of the straps make it work with a regular black bra for me. Always a win in my opinion.  The cold shoulder and bold stripe give this sweater a little chic edge to it, so it pairs perfectly with my faux leather leggings.  I can't rave enough about how comfy these leggings are!  A great way to dress up an outfit, but still be so comfortable all night long.
Looking for more New Year's Eve outfit ideas?  I updated my Holiday Style page over the weekend with a few more ideas!  You have to check it out for some more inspiration.  Thanks for swinging by ya'll!
SHOP THE LOOK
Love this post? You may also love: