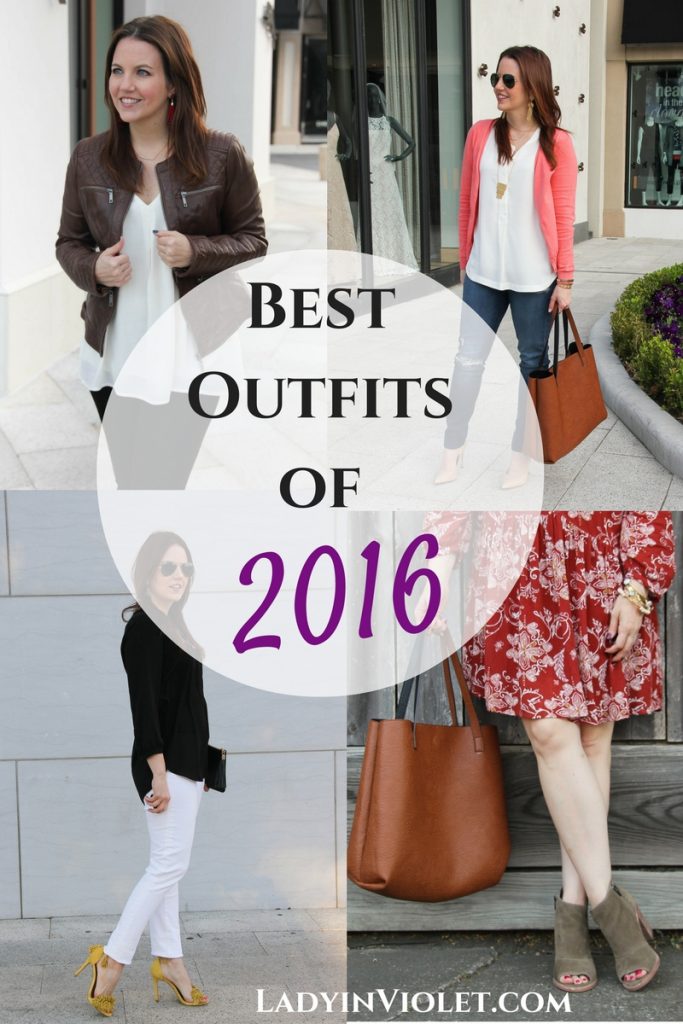 This post is one of my favorite ones to put together every year!!  I love looking back at all the outfits I created throughout the year.  Many of the posts remind of me of certain events or just different parts of the year, so it's fun to reminisce a little.  It also makes me really proud to see all of the beautiful content that I have put my time, love, and energy into creating.  It's crazy to think all of this started as a small crazy little dream of mine to share my love of styling, and here we are at over 2 years and counting.
I love looking through my behind the scenes numbers to see which outfit posts you guys loved and viewed the most too.  I cannot begin to tell you how much I appreciate that each one of you takes time every week to stop by, visit and check out my latest outfit or shopping tips.  My little blog grows everyday into a space I could never have dreamed of, and I owe so much of that to all of you for making me apart of your weekly routine.  I love creating these posts, and I am so excited to continue sharing more style inspiration with you in 2017!
I hope you enjoy this look back at my Top Ten Best Outfits of 2016!
(ten) TEAL SWEATER & BROWN RIDING BOOTS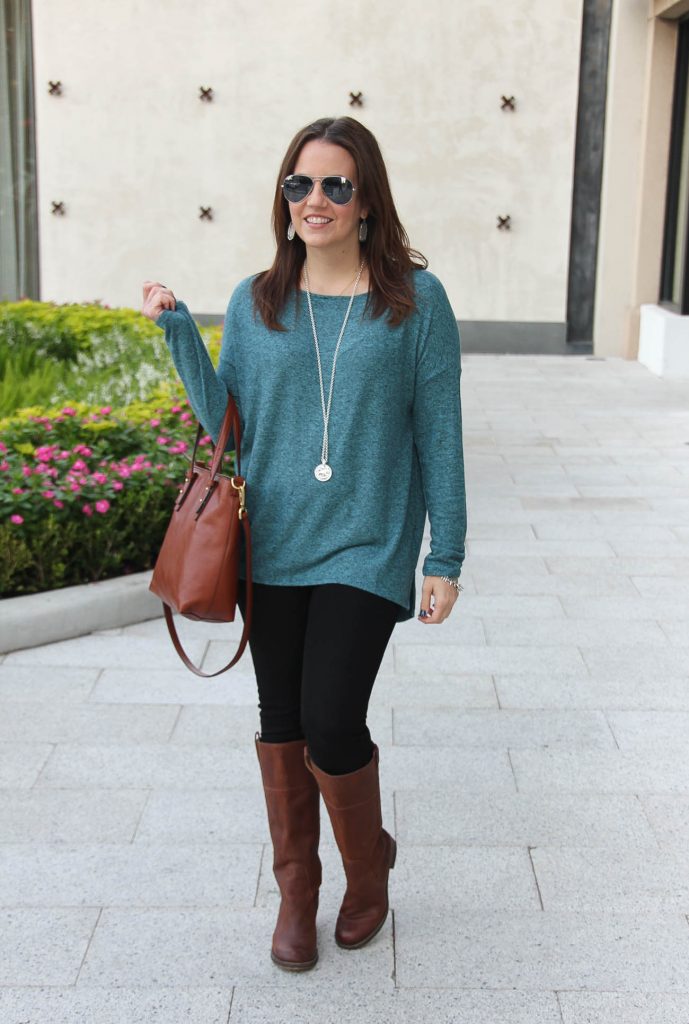 (nine) YELLOW FRINGE SANDALS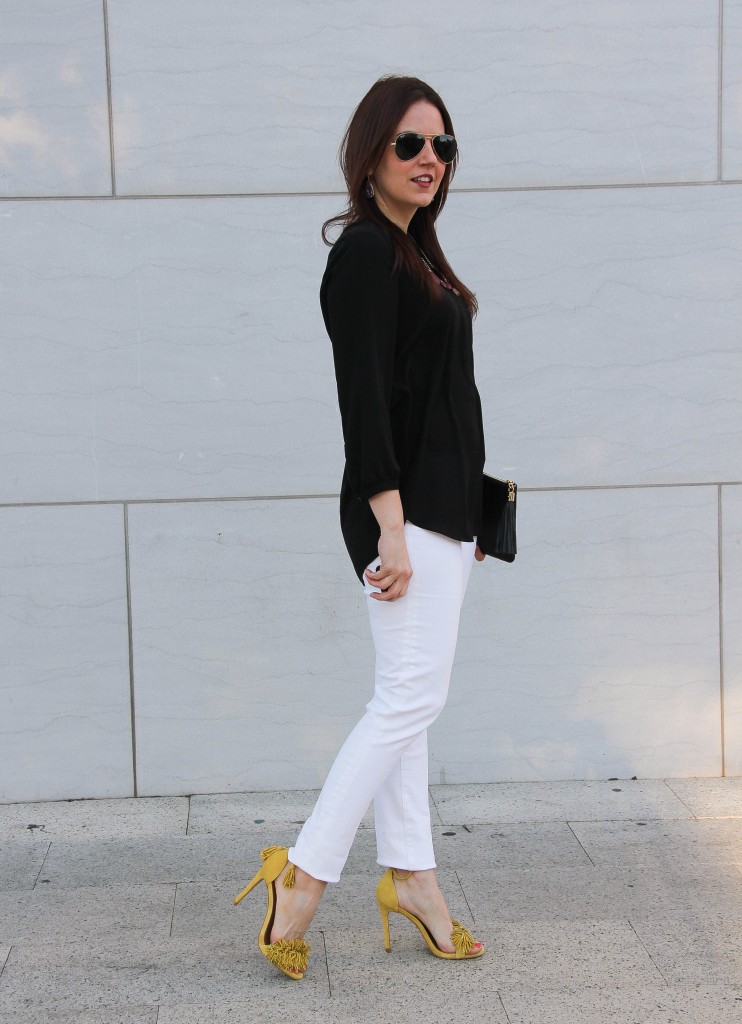 view original post here
(eight) THE PERFECT BROWN LEATHER JACKET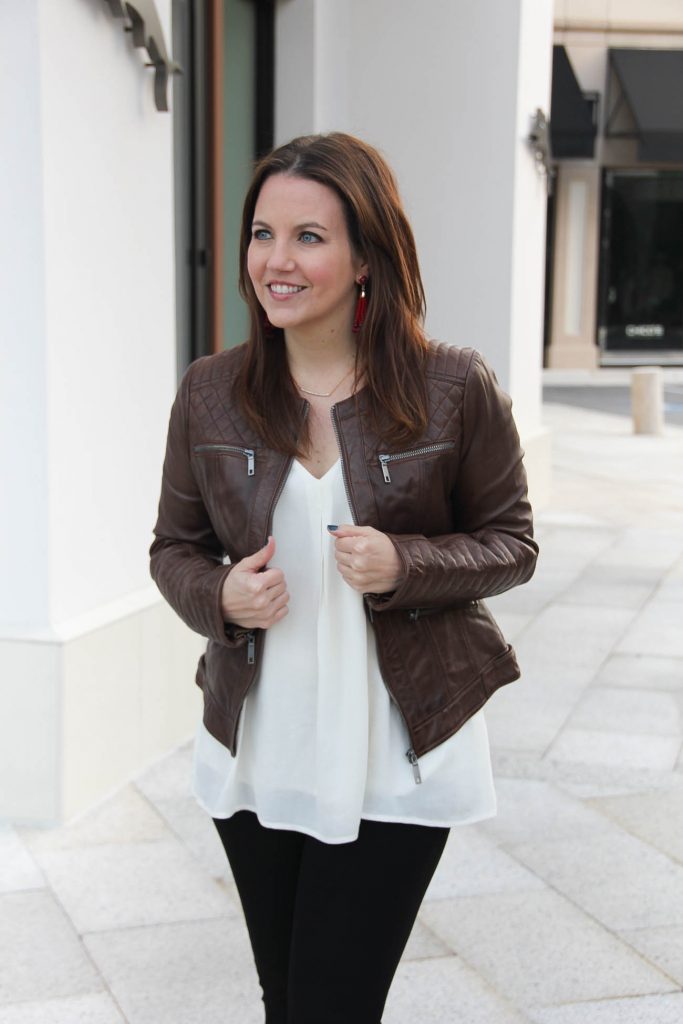 view original post here
(seven) CLOSET STAPLES & A PINK BACKPACK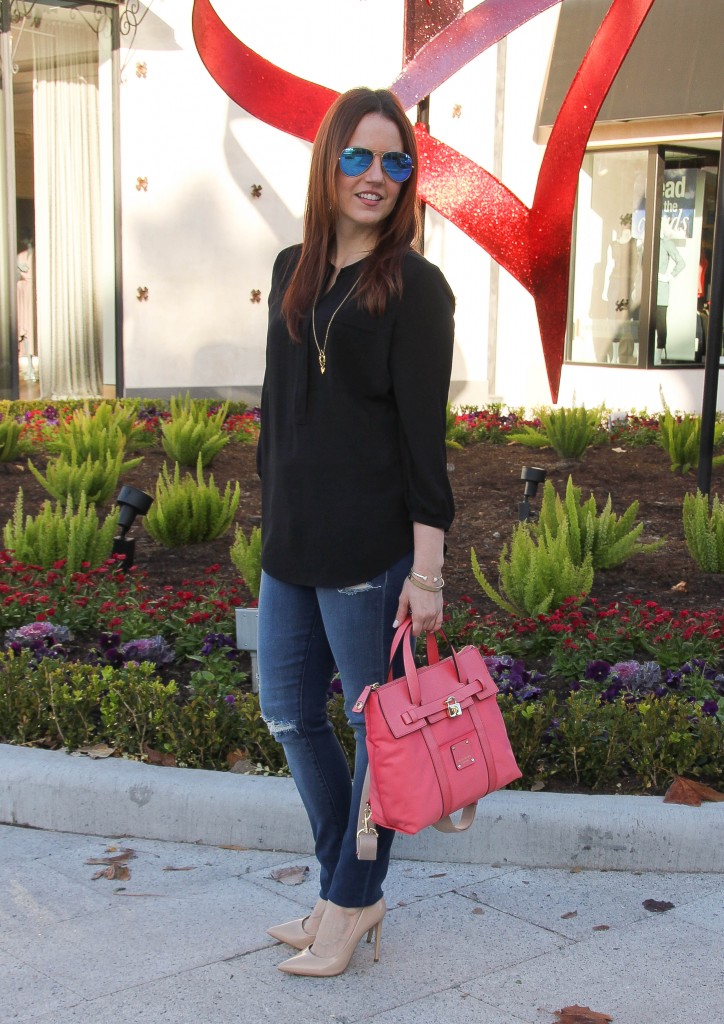 view original post here
(six) CASUAL EASTER OUTFIT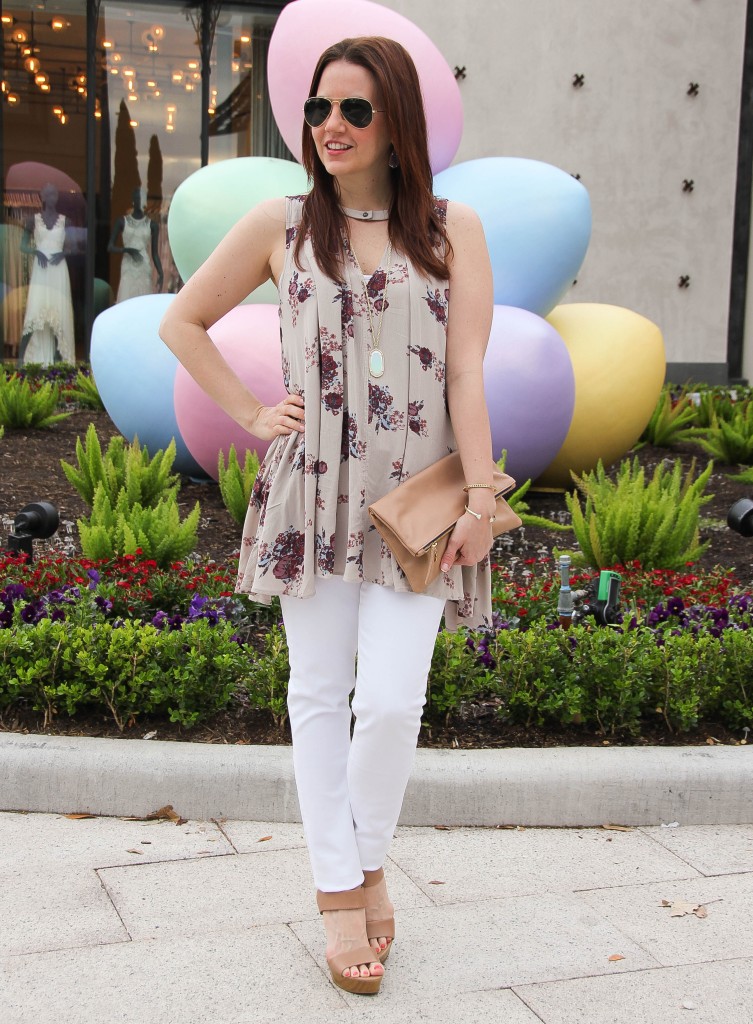 view original post here
(five) FALL'S IT COLOR: MAROON CASUAL TOP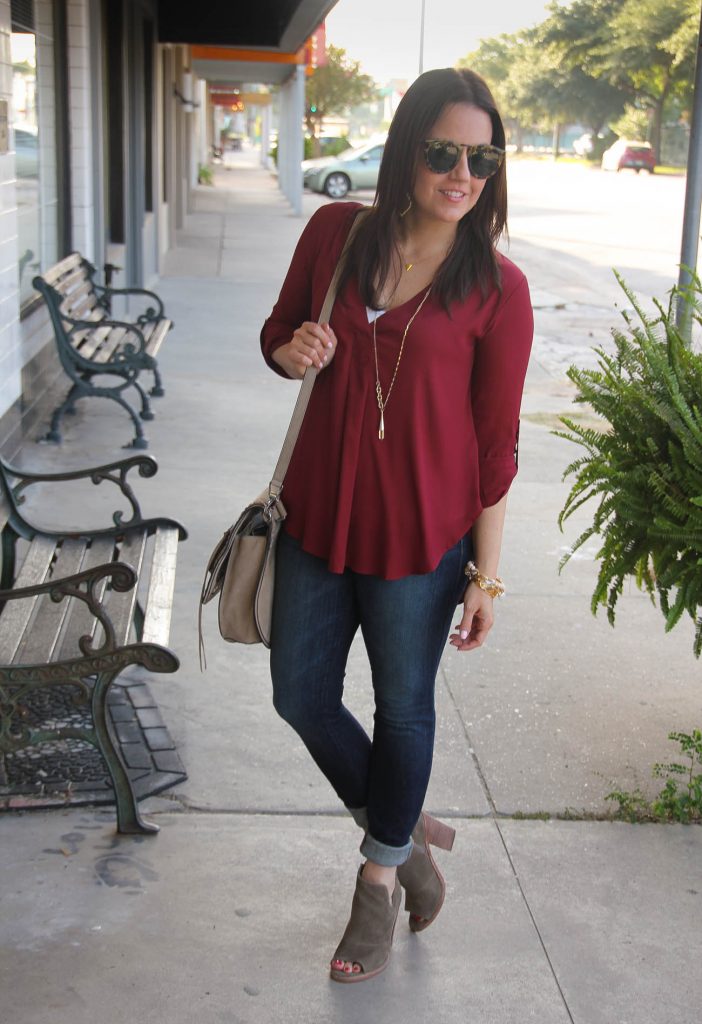 view original post here
(four) HOUSTON BLOGGERS TAKE CHARLESTON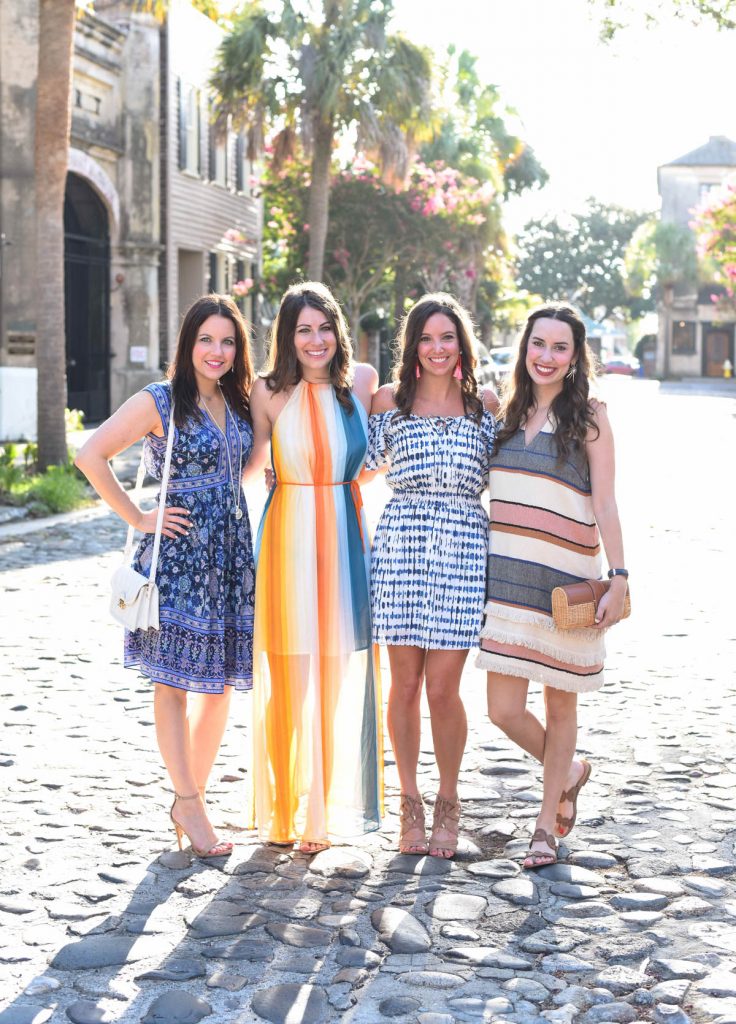 view original post here
(three) HOUSTON RODEO OUTFIT: OTK BOOTS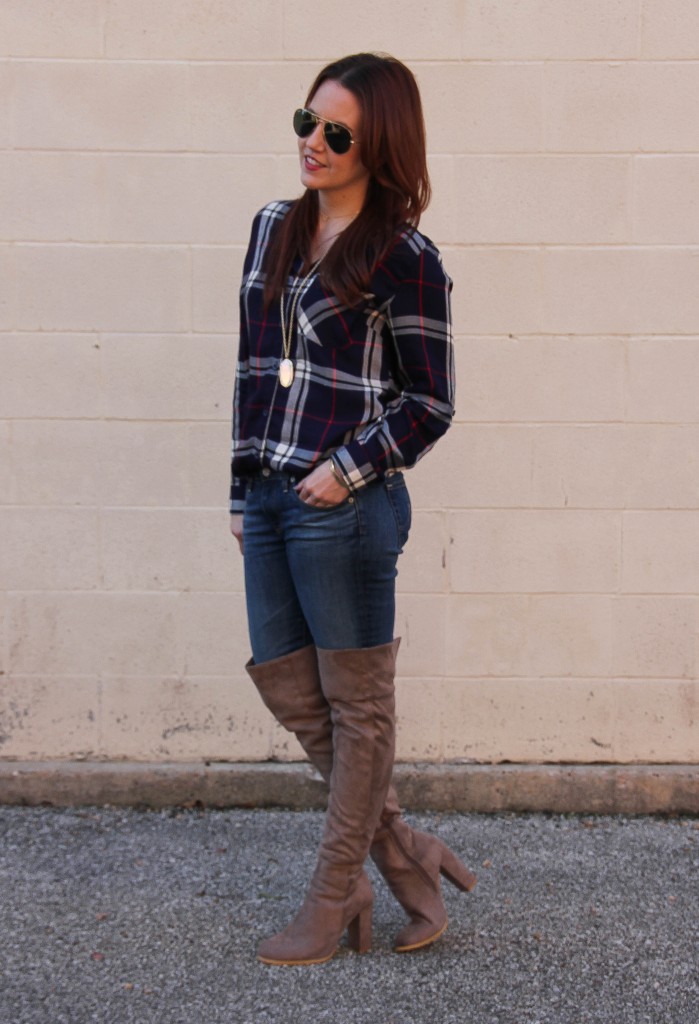 view original post here
(two) CASUAL SHIFT DRESS FOR FALL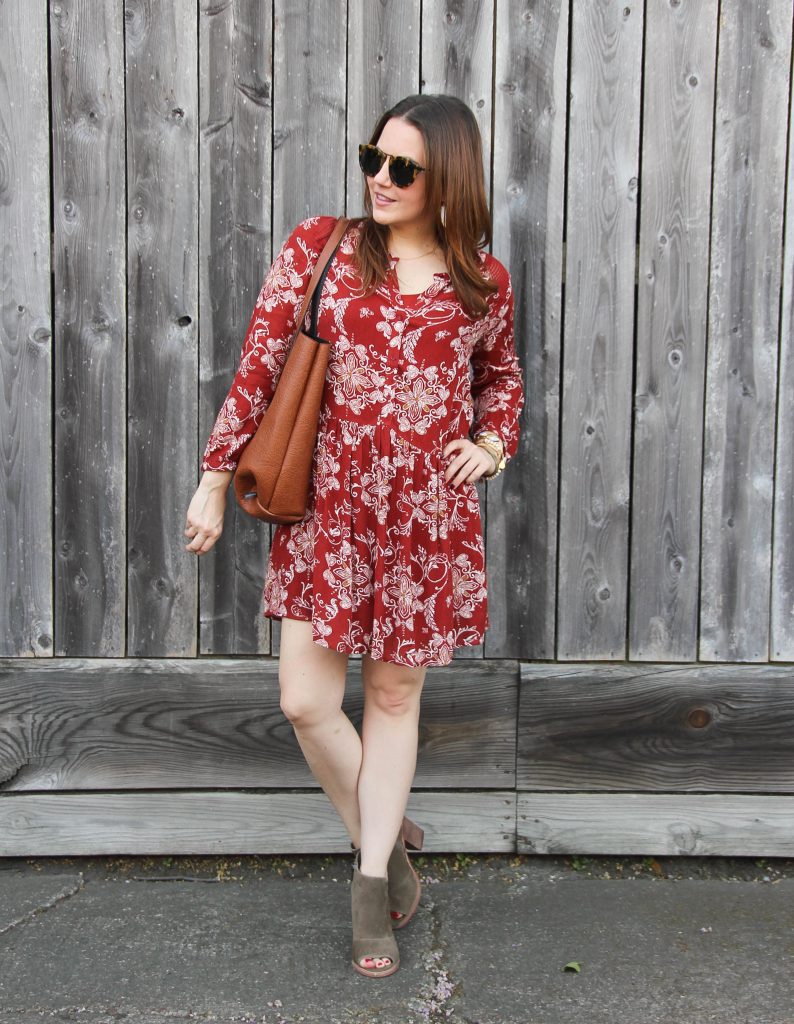 view original post here
(one) COLORFUL CARDIGAN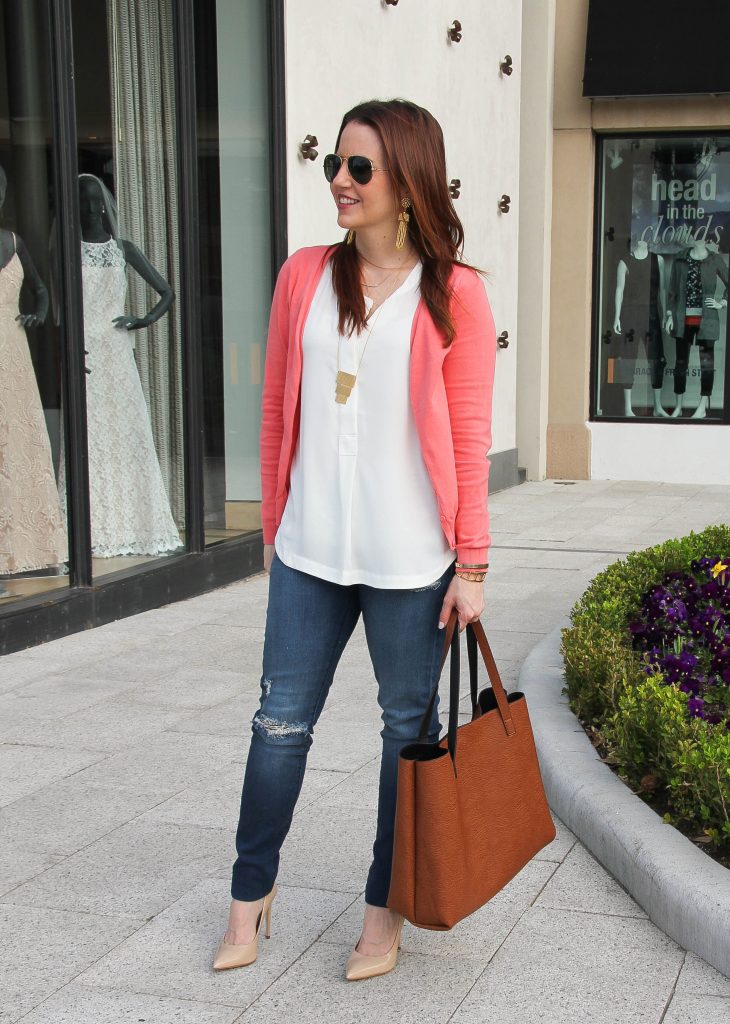 view original post here
I hope you all have a very Merry Christmas!!!  I will be celebrating with family all weekend, and I cannot wait!  Next week, I have a little bit more end of year outfit inspiration for you. Maybe give you some ideas on how to spend those Christmas gift cards. 😉  See you then friends!
XO – Karen