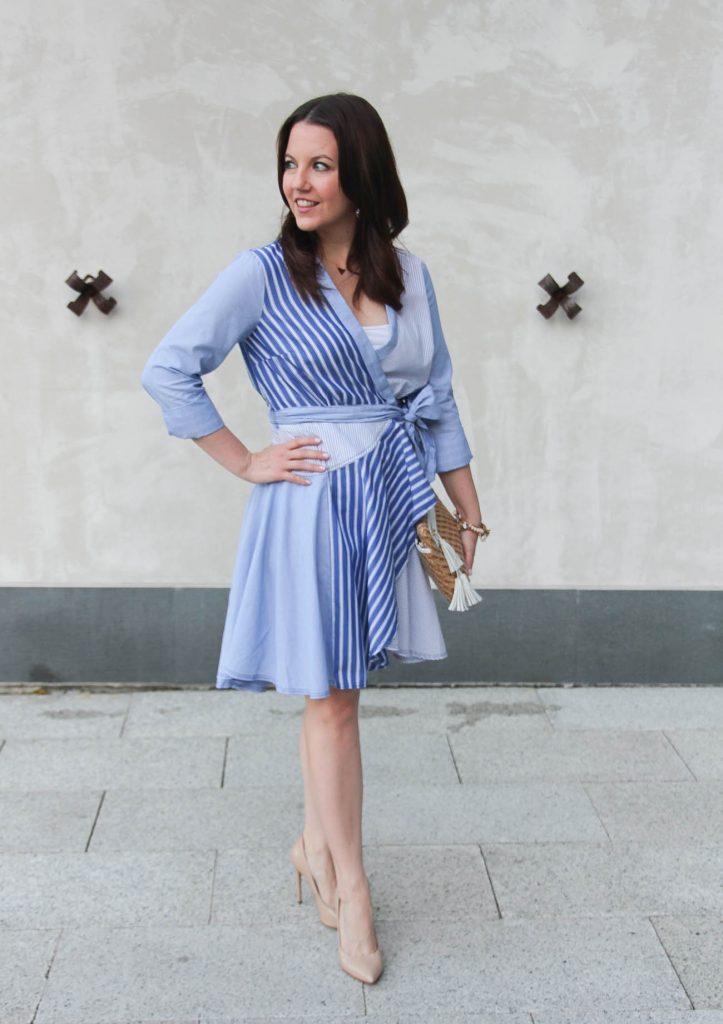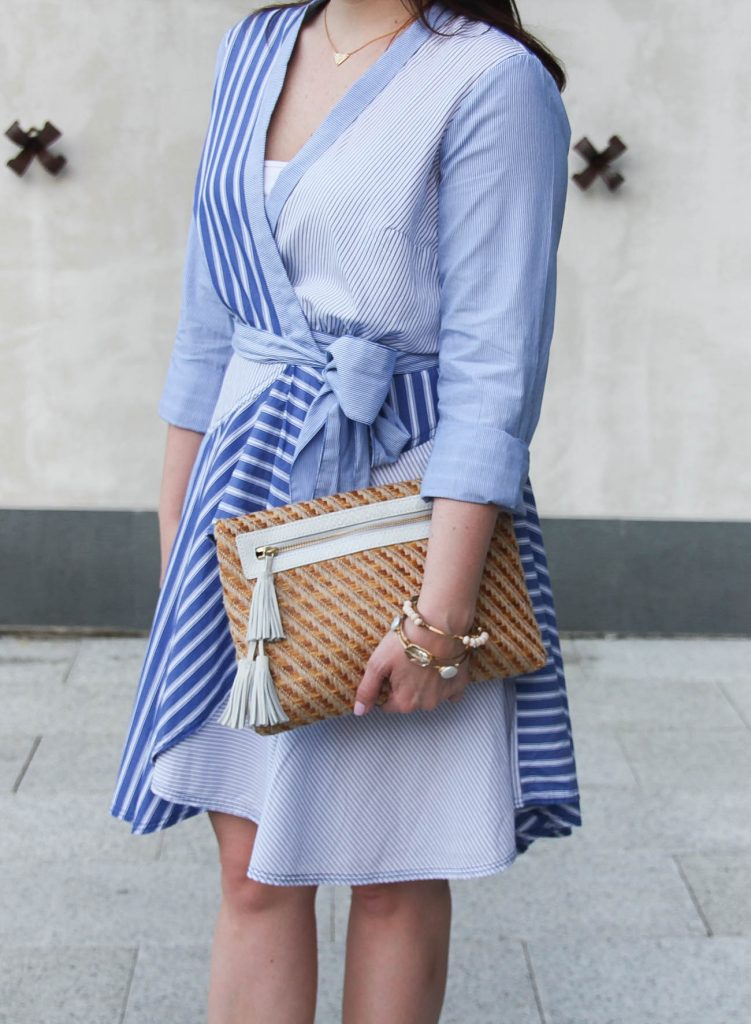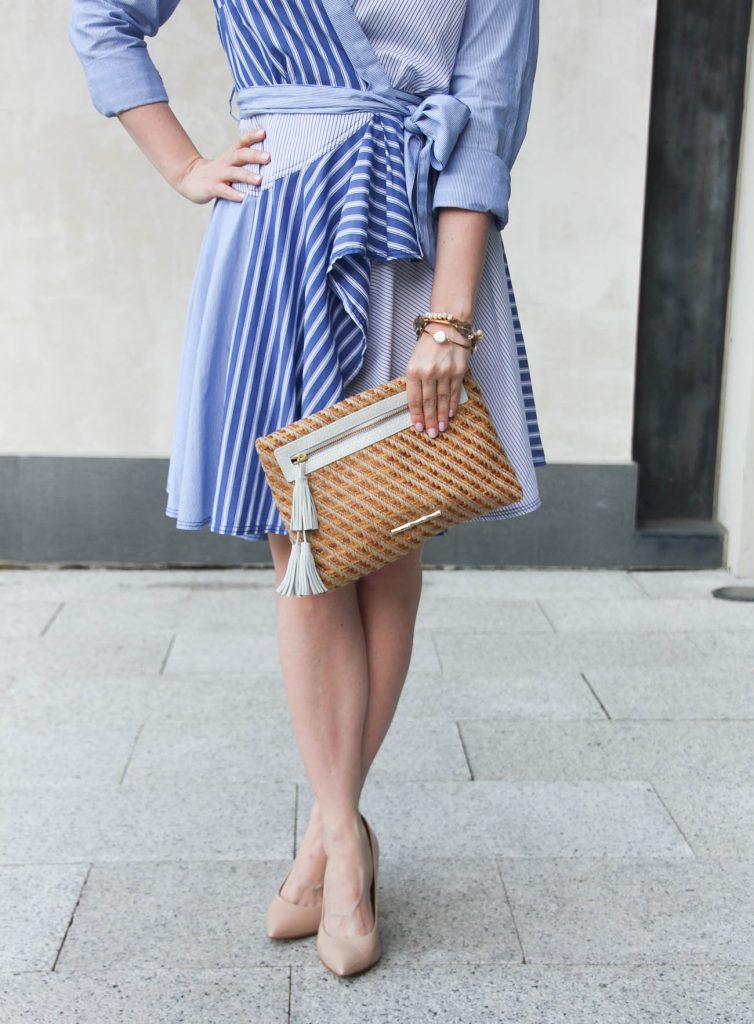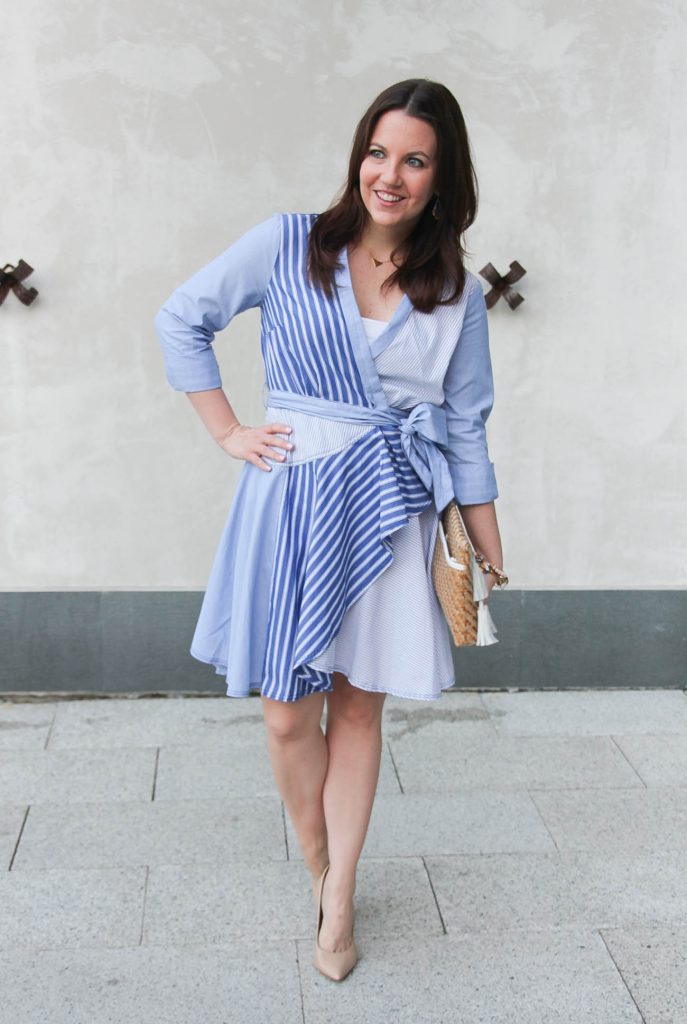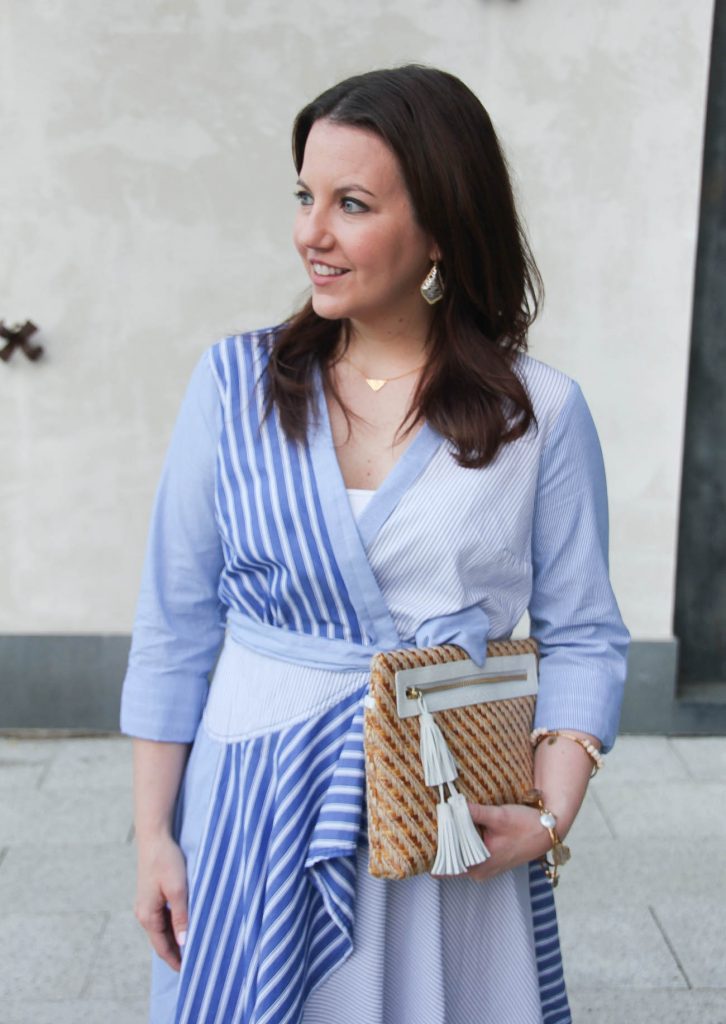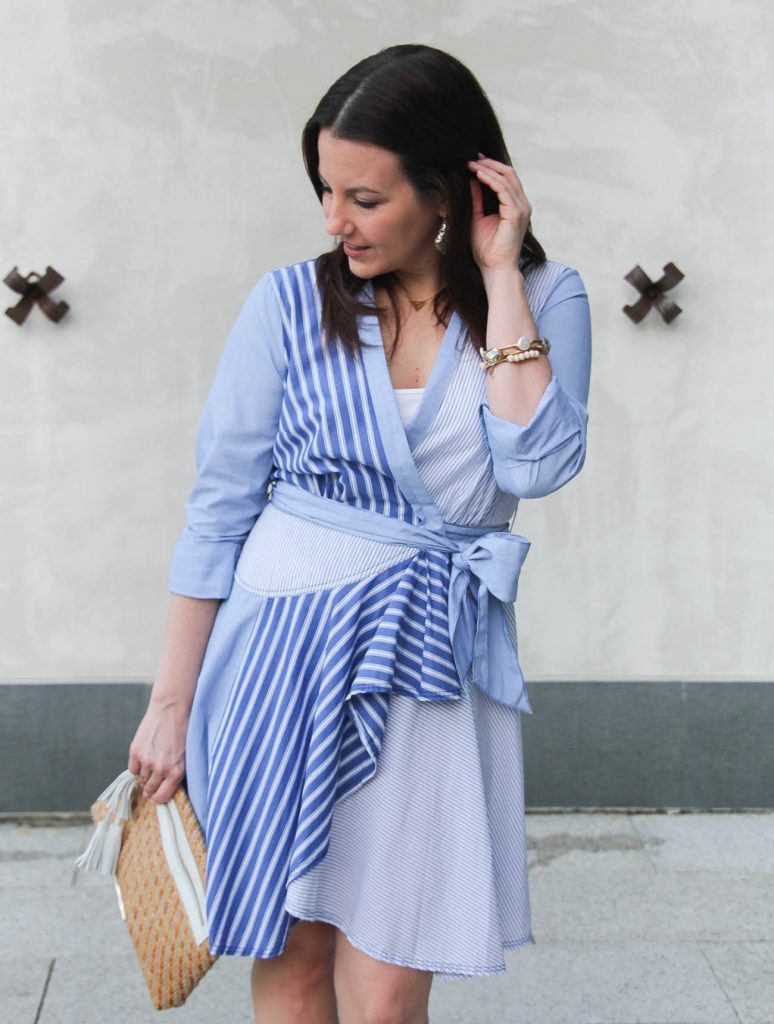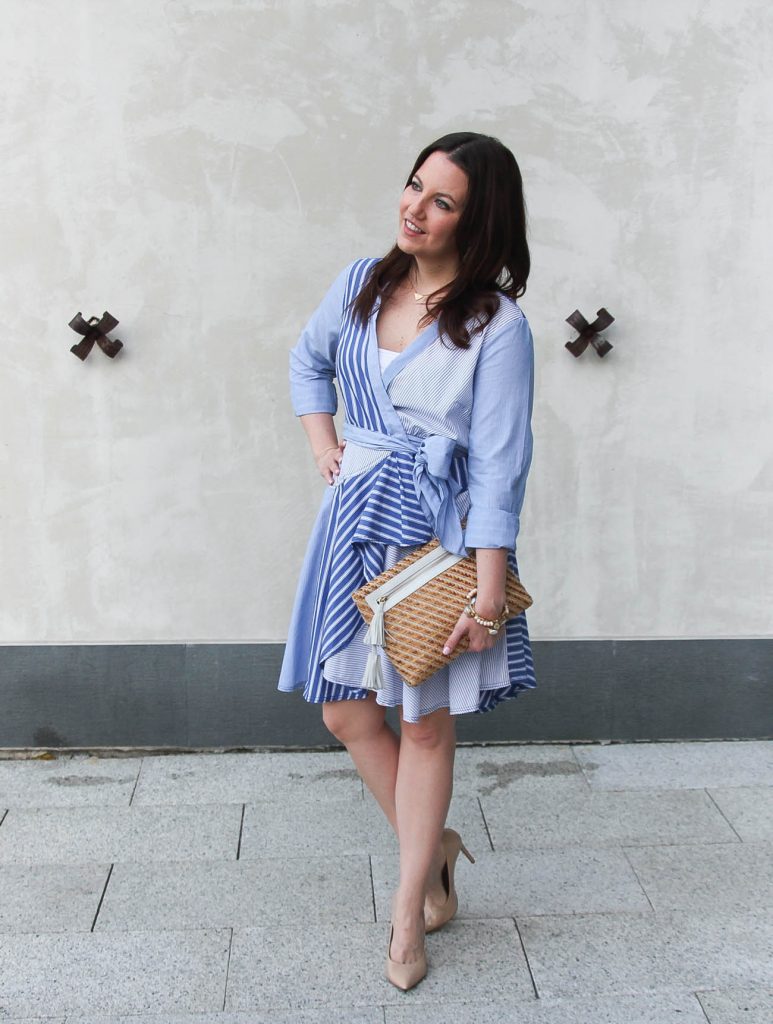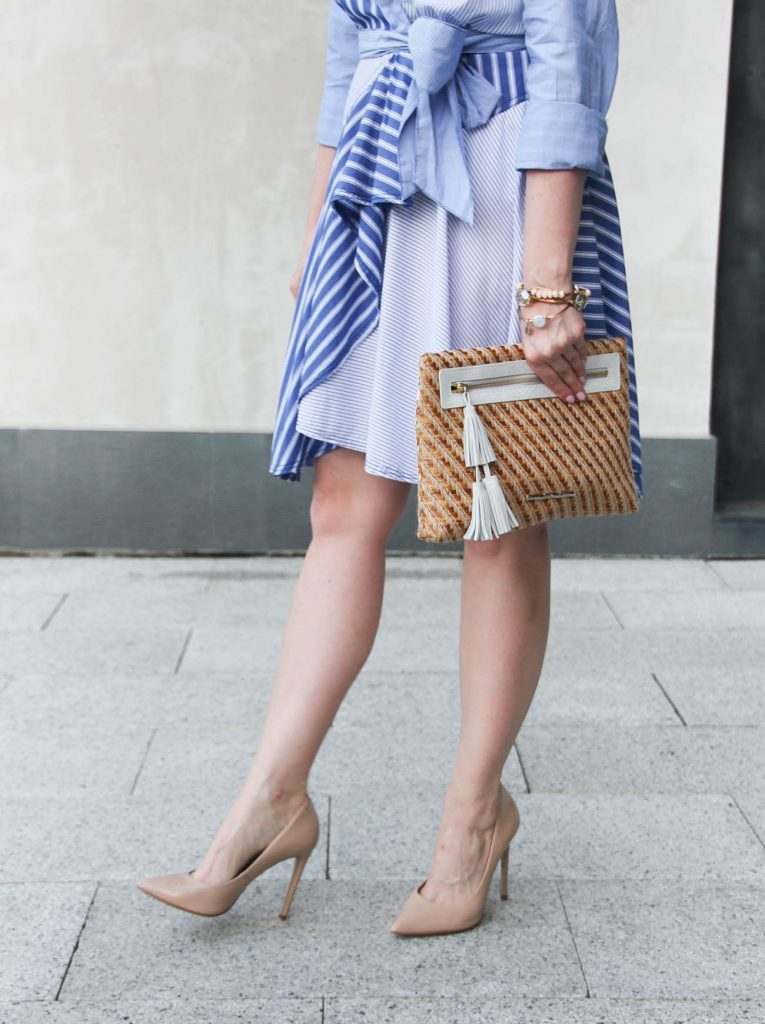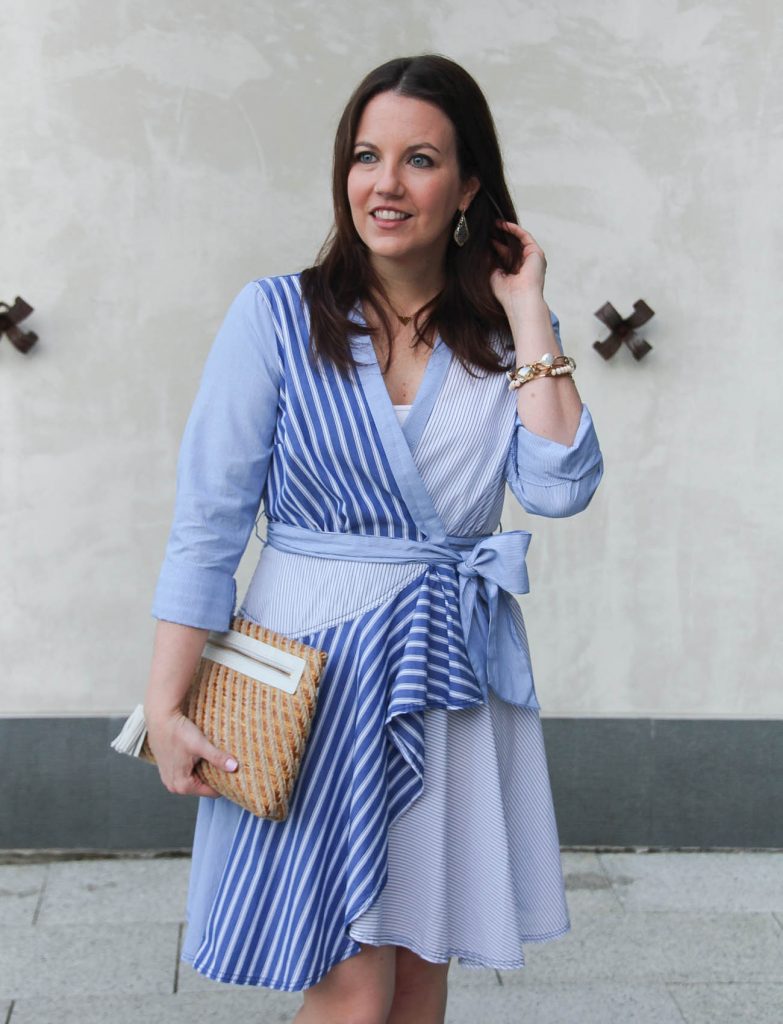 A few weeks ago, I needed a cute dress to wear to a luncheon.  I originally purchased this gorgeous fit and flare collar dress, but it arrived and was too small.  With only a few days before my luncheon, I decided to try Anthropologie.  I'm always so smitten with their dress selection, plus I had a gift card from Christmas.  Truth, I originally walked by this dress.  I liked the mixed material, but on the hanger it just didn't look anywhere near as pretty as it does on.
This beautiful embroidered yellow number was the dress I fell in love with, but they didn't have the petite size I needed.  I asked the dressing room attendant if she would grab me this blue dress as one final last resort.  I put it on and knew it was perfect, exactly the style of dress I needed for my luncheon.
This dress is a mixture of more than just different prints.  It's also a combined shirtdress and wrap dress.  A true wrap dress too, so you better double knot it.  The color and print of this Anthropologie shirtdress make it perfect for Easter too.  I love that it has a bit of modest look with the 3/4 length sleeves (which can also be full long sleeves) and just above the knee skirt.  Perfect for church on Sundays and you can wear it to work too.
Even better, it's currently marked down to $99!  For those interested in sizing, I'm wearing a 4 Regular.  You can also change out the heels for wedges to dress it down a little.   Have a great Wednesday ya'll!
SHOP THE LOOK