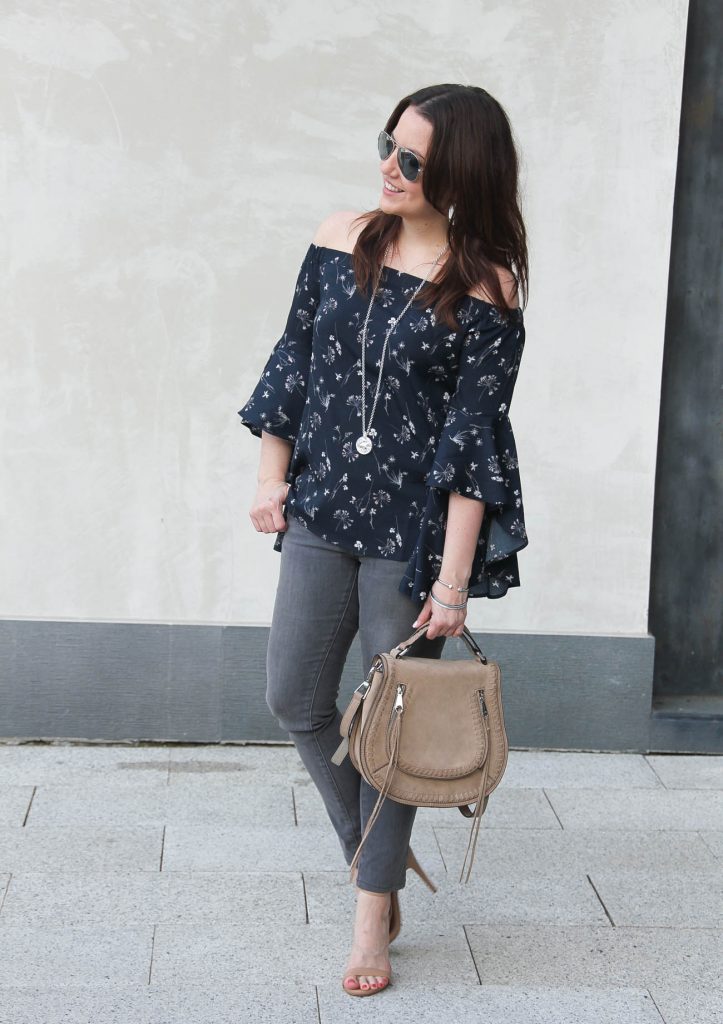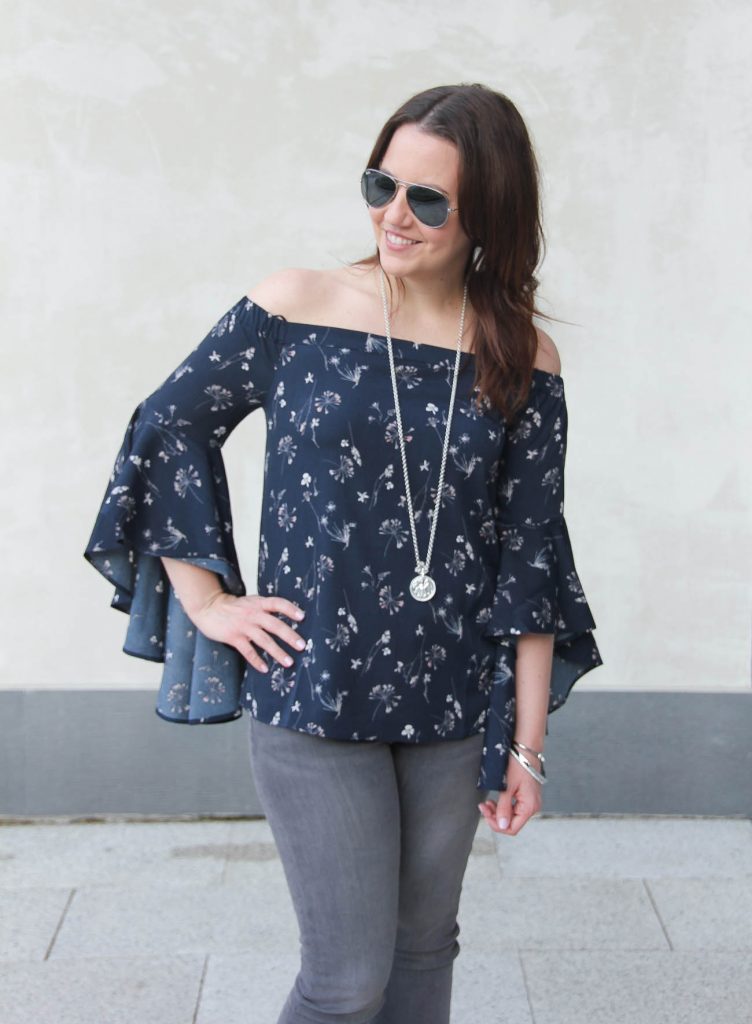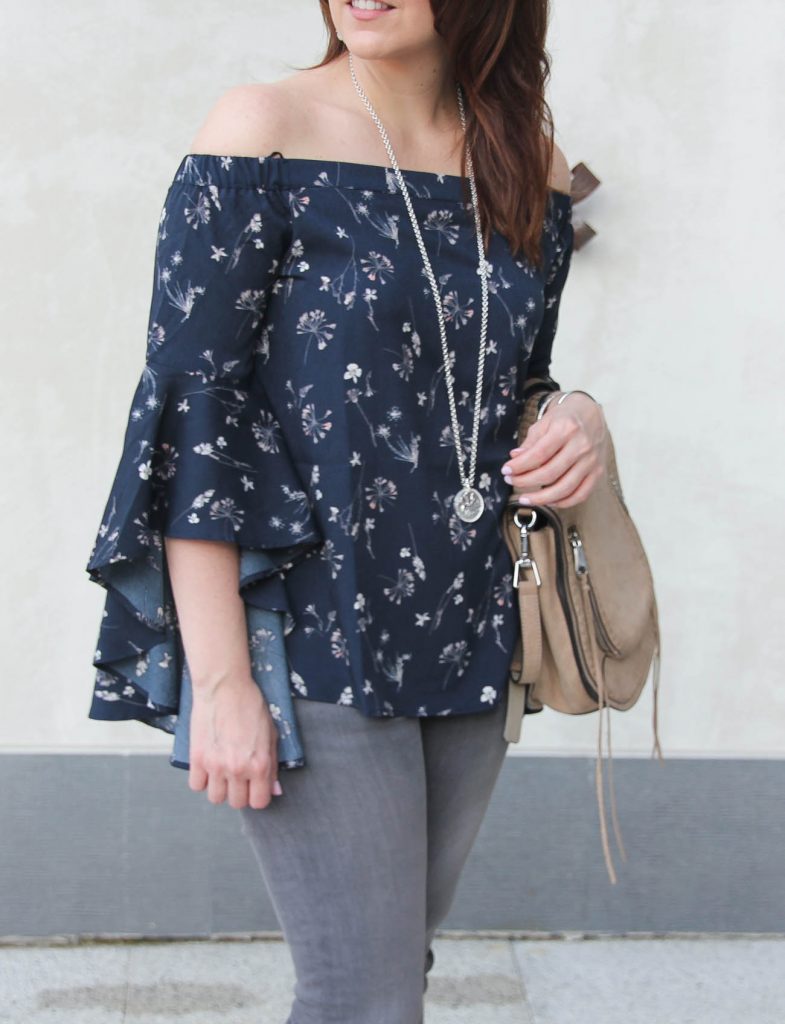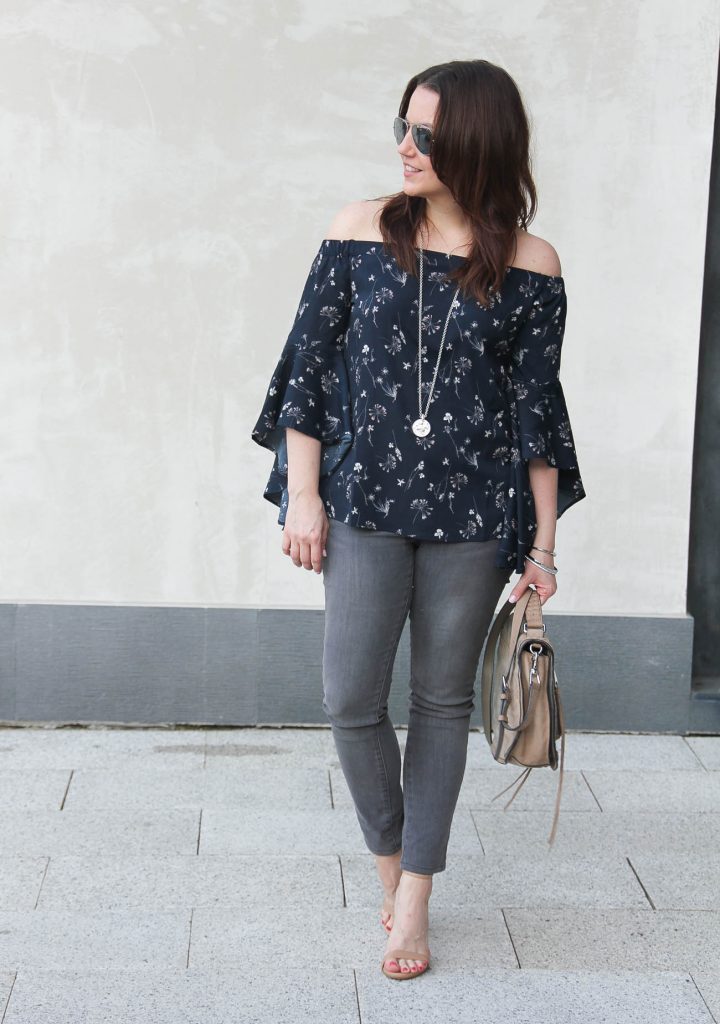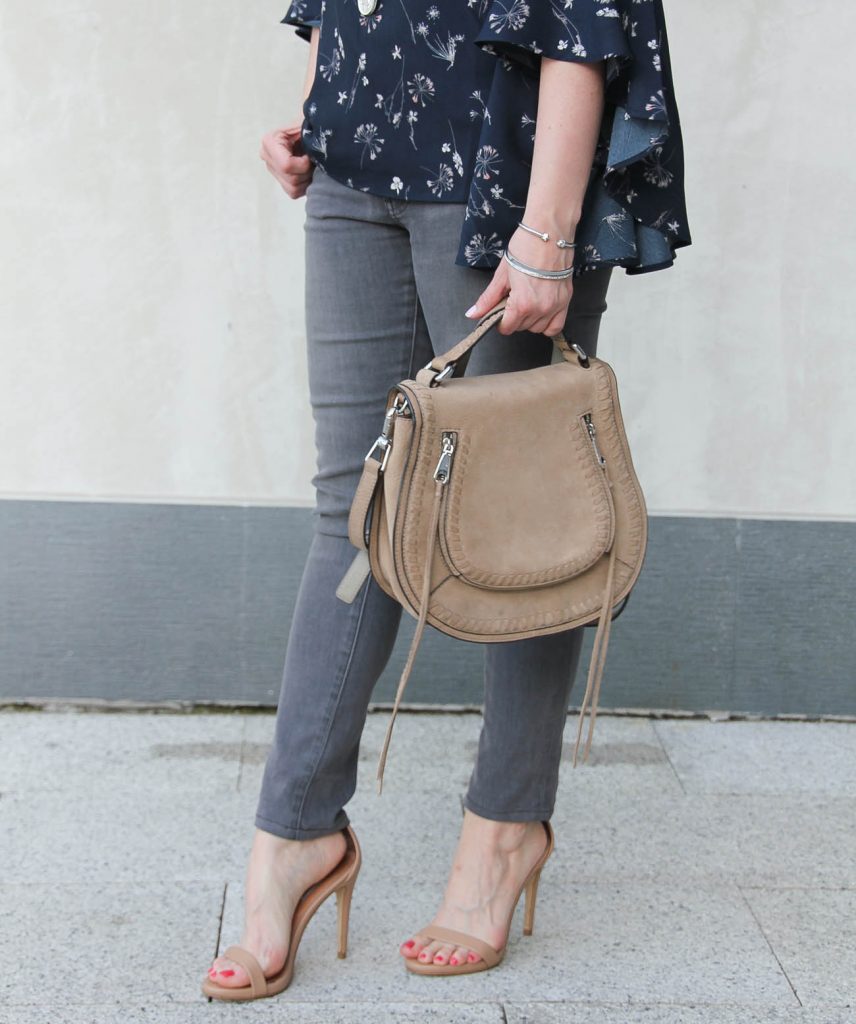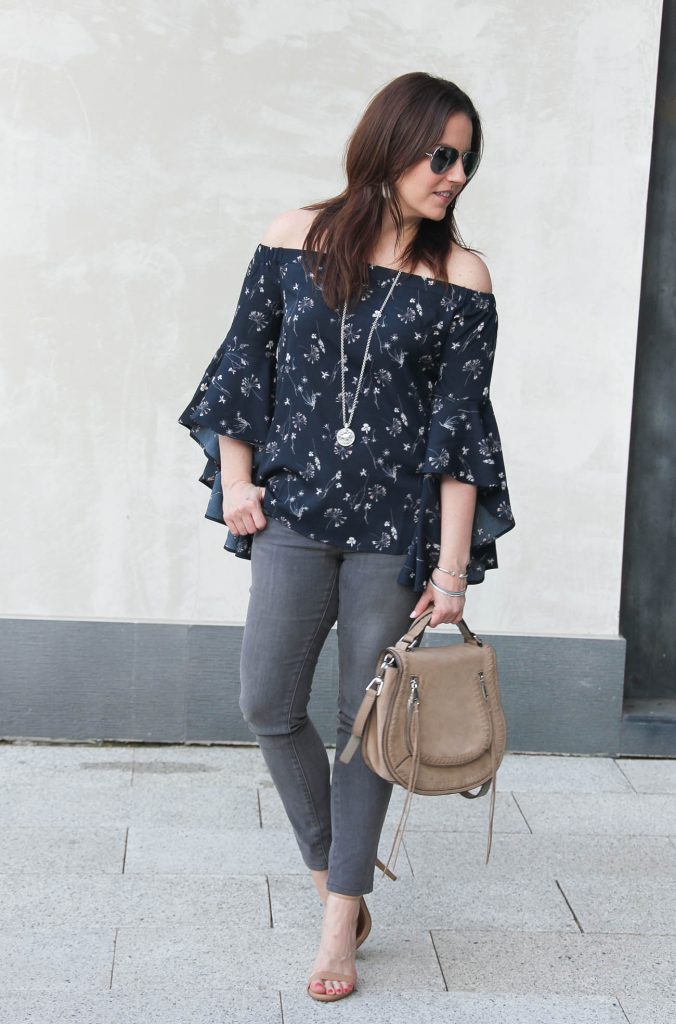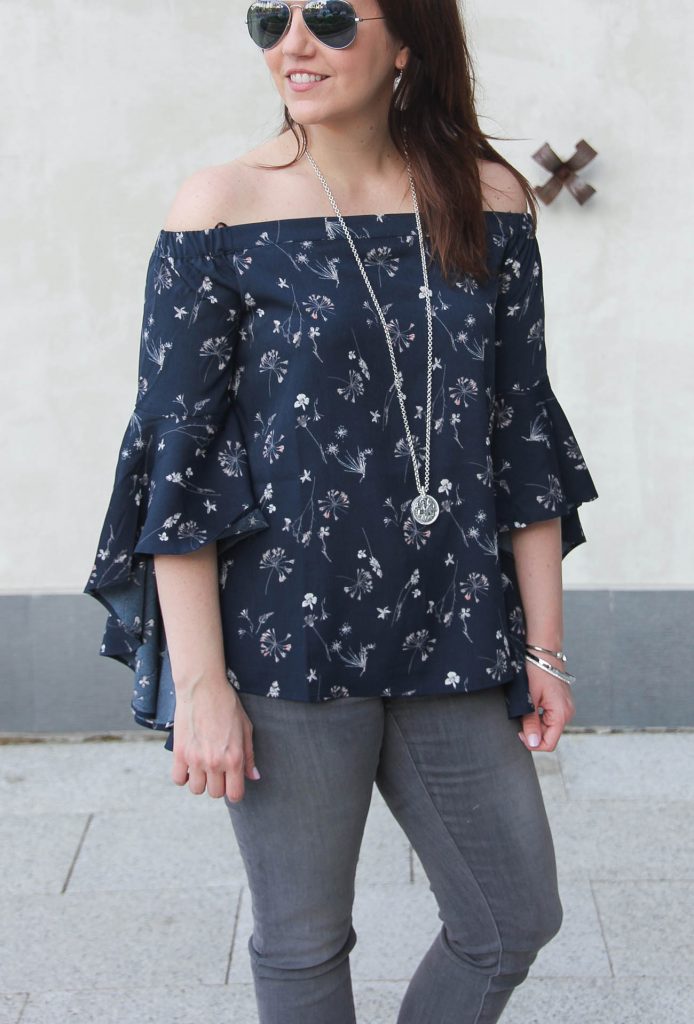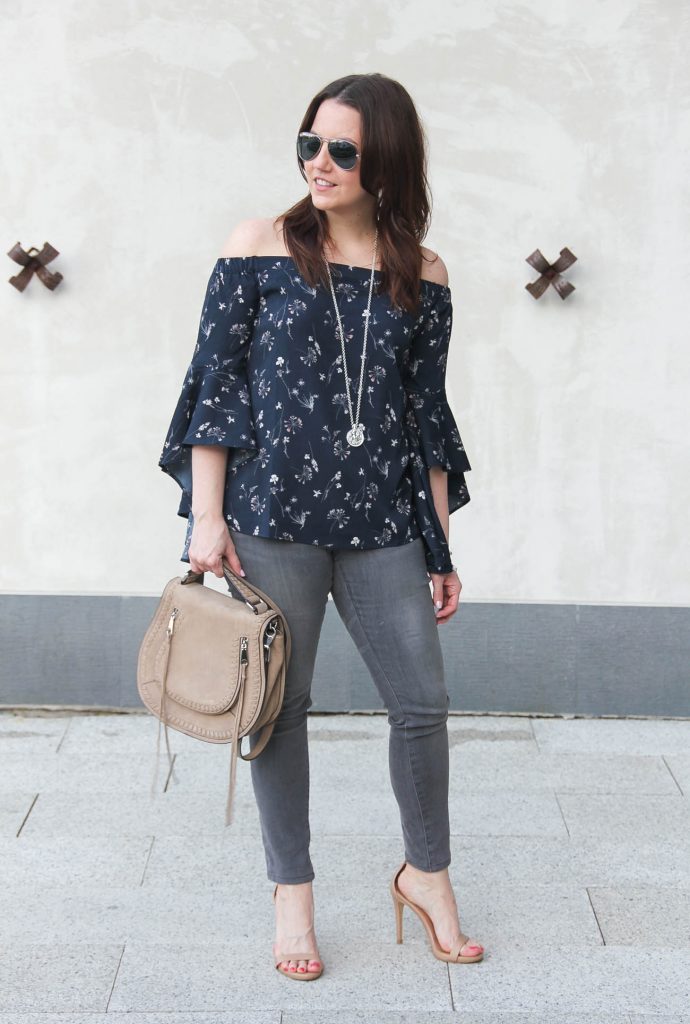 Happy Friday lovelies!  I am so excited for this weekend because I am finally going to see the Beauty and the Beast movie tomorrow!  It's high on my list of favorite Disney movies, plus I'm a big Emma Watson fan.  We thought it would be fun to go see it at the fancy (and a little pricey) iPic theater.  After looking over the amazing menu, we decided to wait until my whole 30 was over to go see it.  I mean if we are going to spend this much to go see a movie, I want to enjoy every perk including the option to order anything off the menu.  Ahh I'm so excited, I can't wait!
Right now it's pretty obvious that I am obsessed with all the spring trends, and this top contains THREE trends in one.  Let's start with the best part, these high low bell sleeves.  The high low gives them such a fun and different look, and I think it's a fresh take on the trend, at least a version I haven't seen yet.
This structure of this top makes it a comfy off the shoulder fit.  It's tightly cut under the arms which helps prevents it from popping up too much.  I also like that only the back is banded not the front.  It helps hold it in place but isn't super tight.
Then there is the beautiful floral print.  I love navy florals.  They pair so well with white jeans in spring and summer, but the colors in this one also make it pair perfectly with gray or black jeans too.
I hope ya'll have a wonderful weekend, and I will see you back here Monday for my final review of my Whole30 experience!
SHOP THE LOOK
Love this post? You may also love: