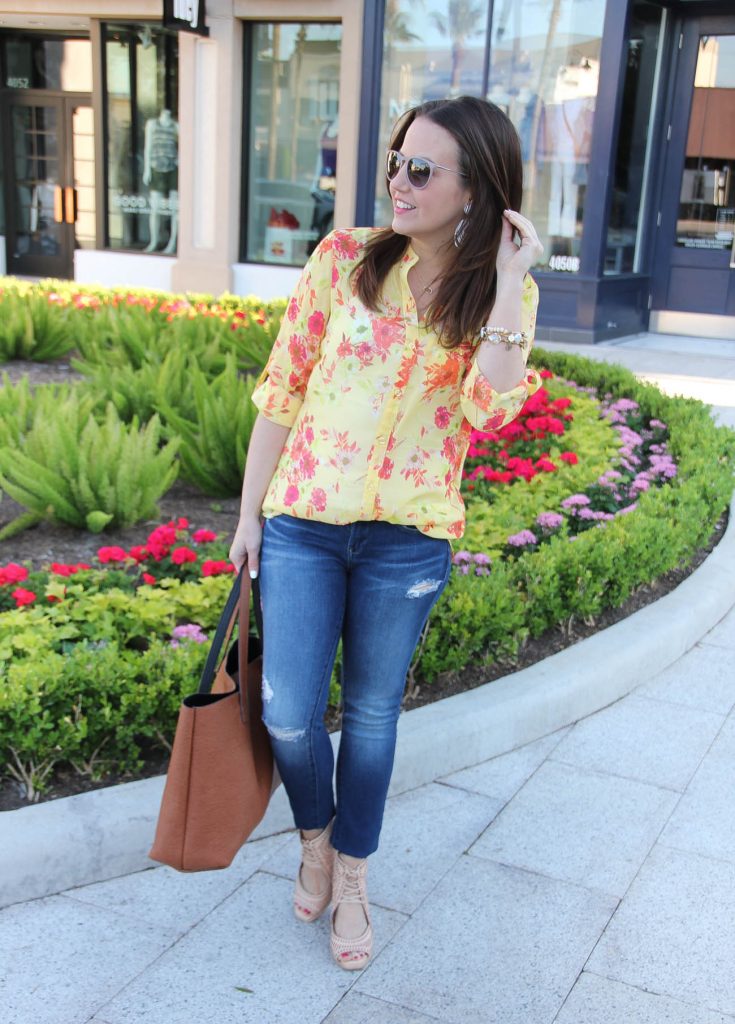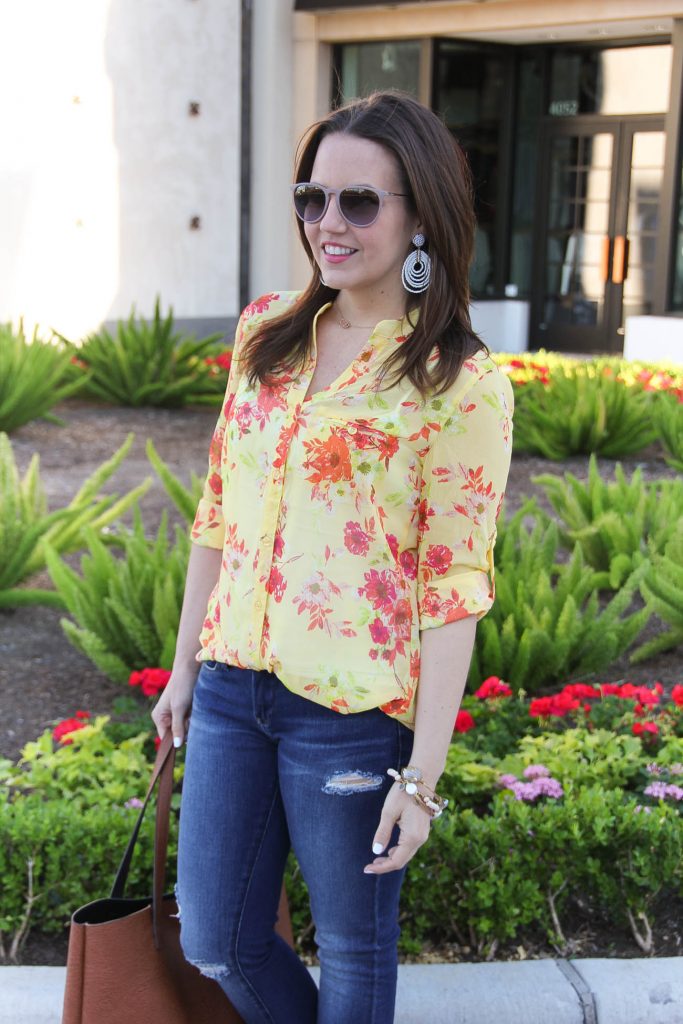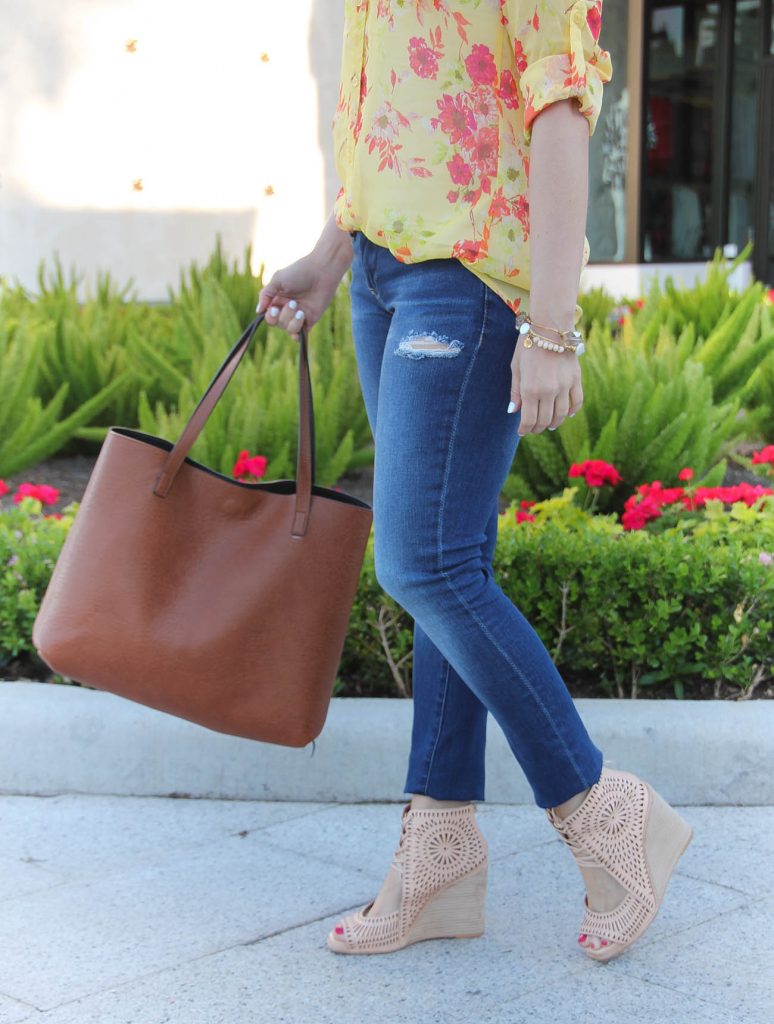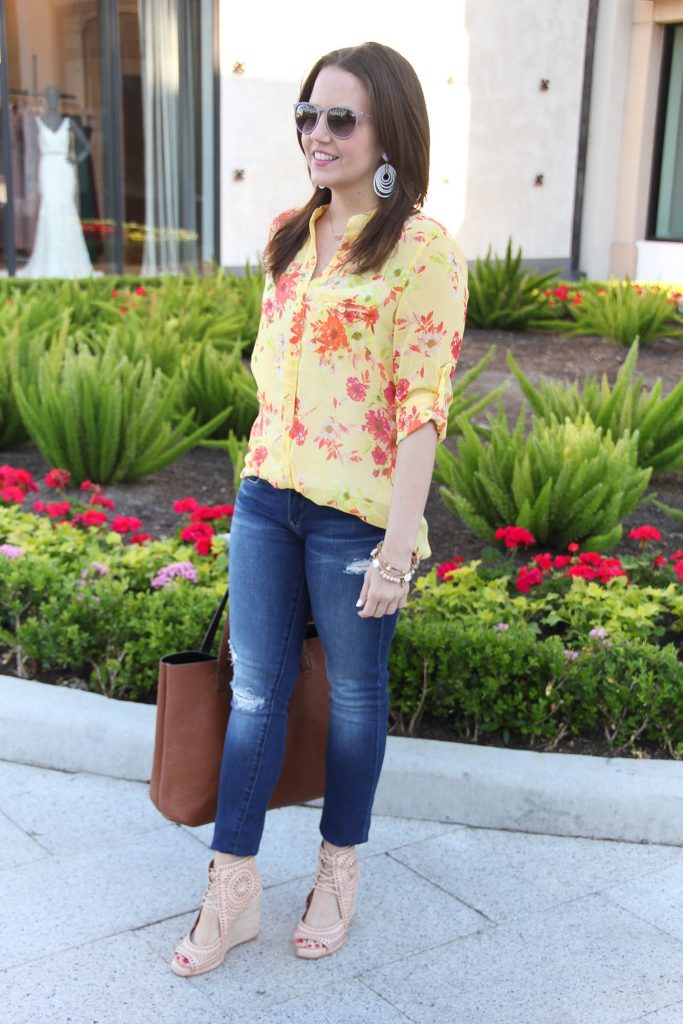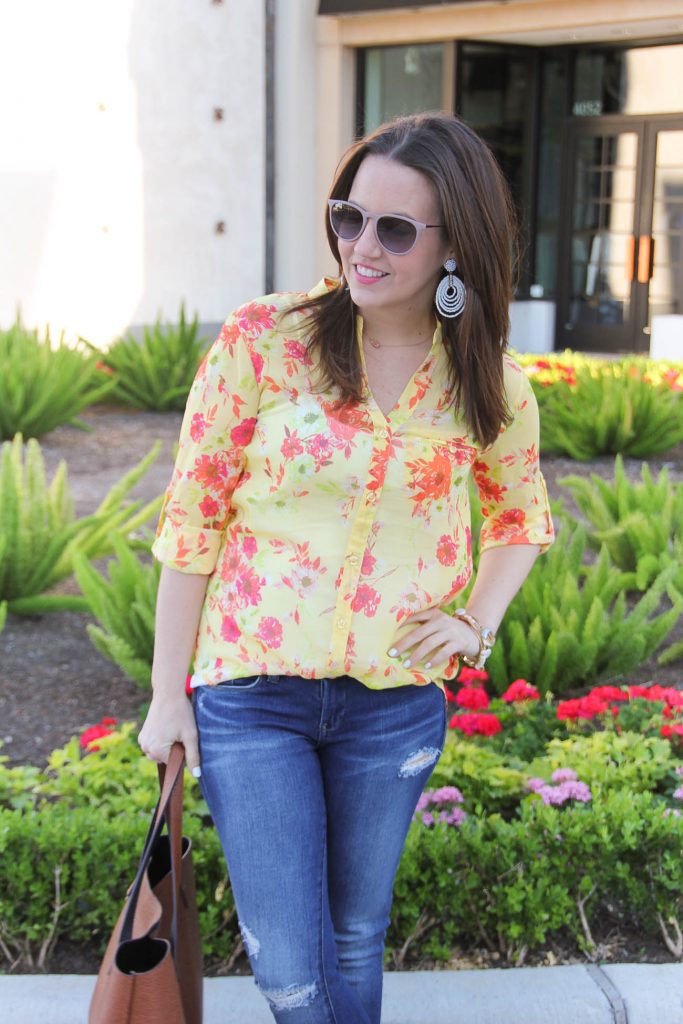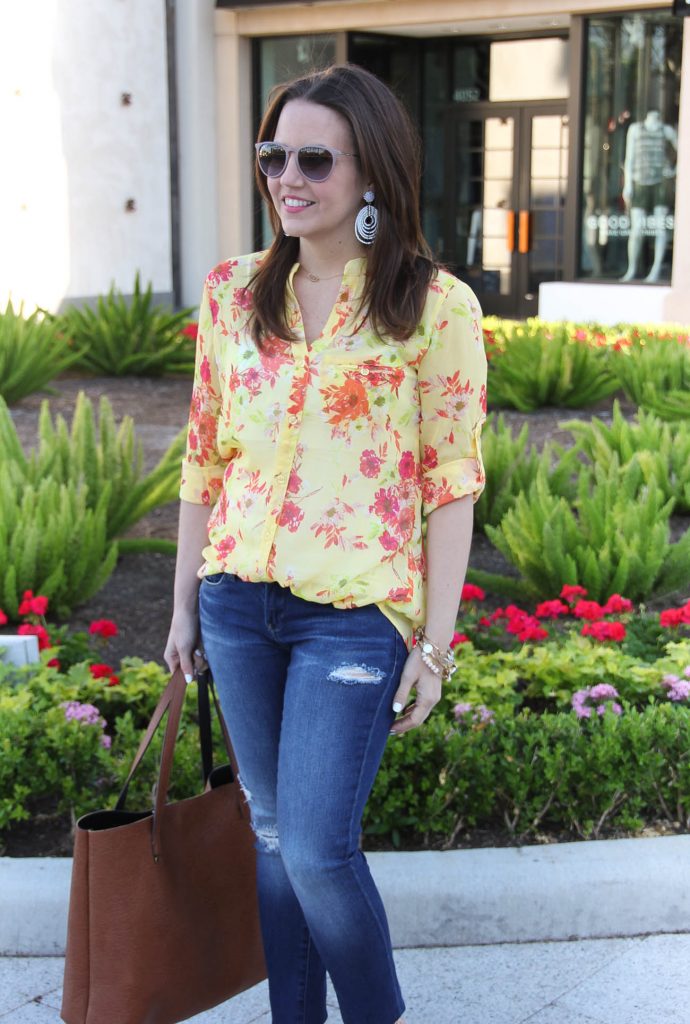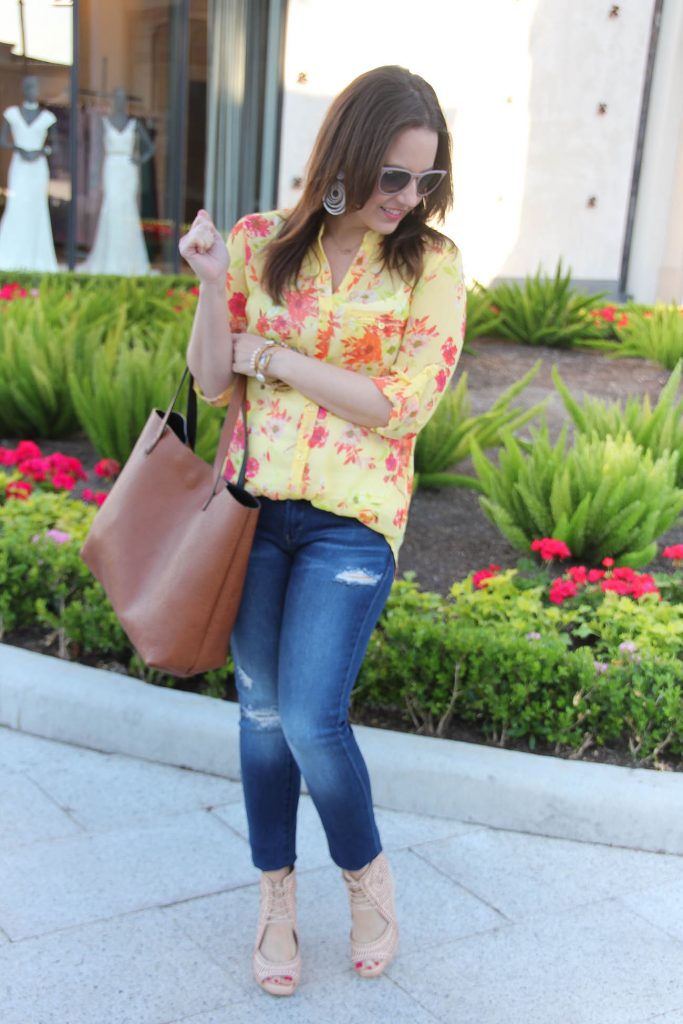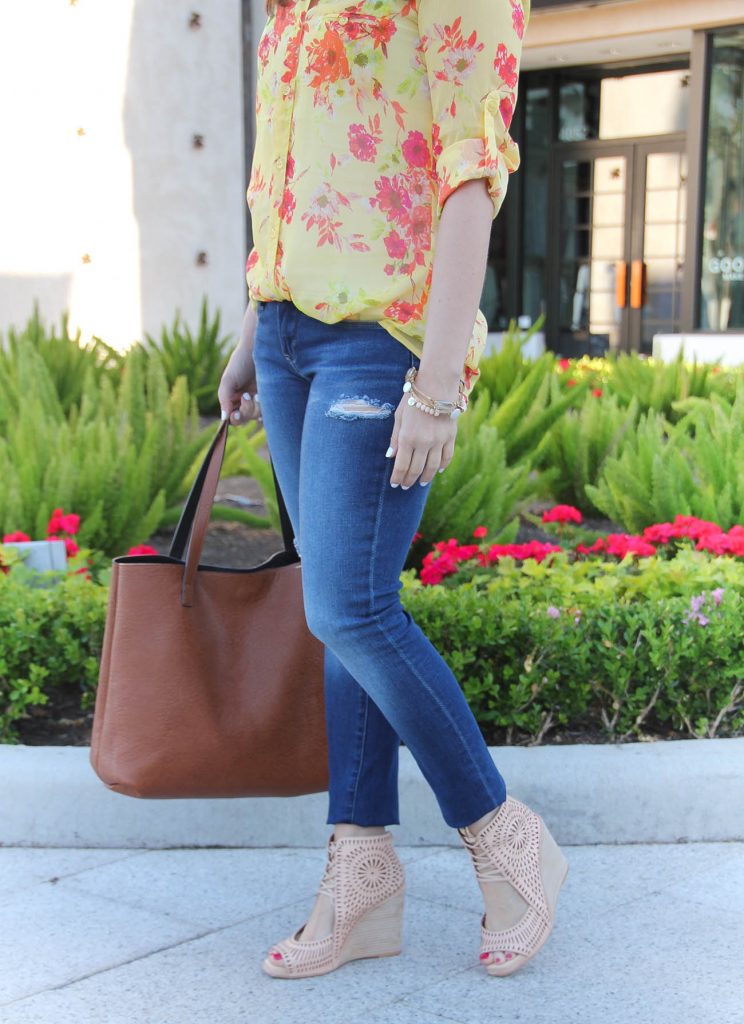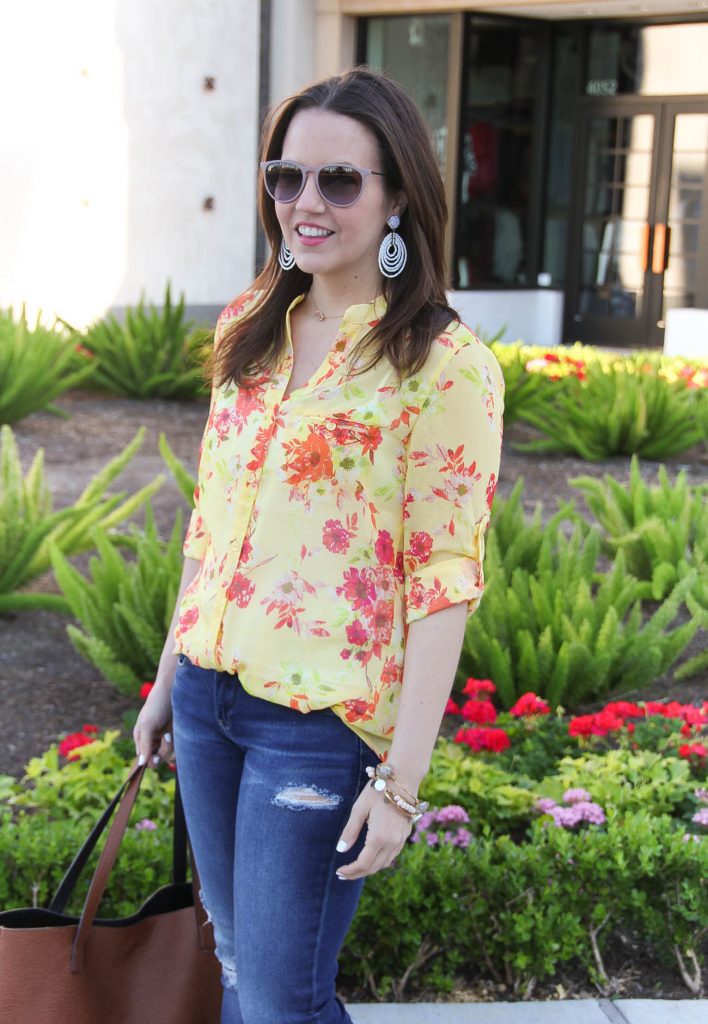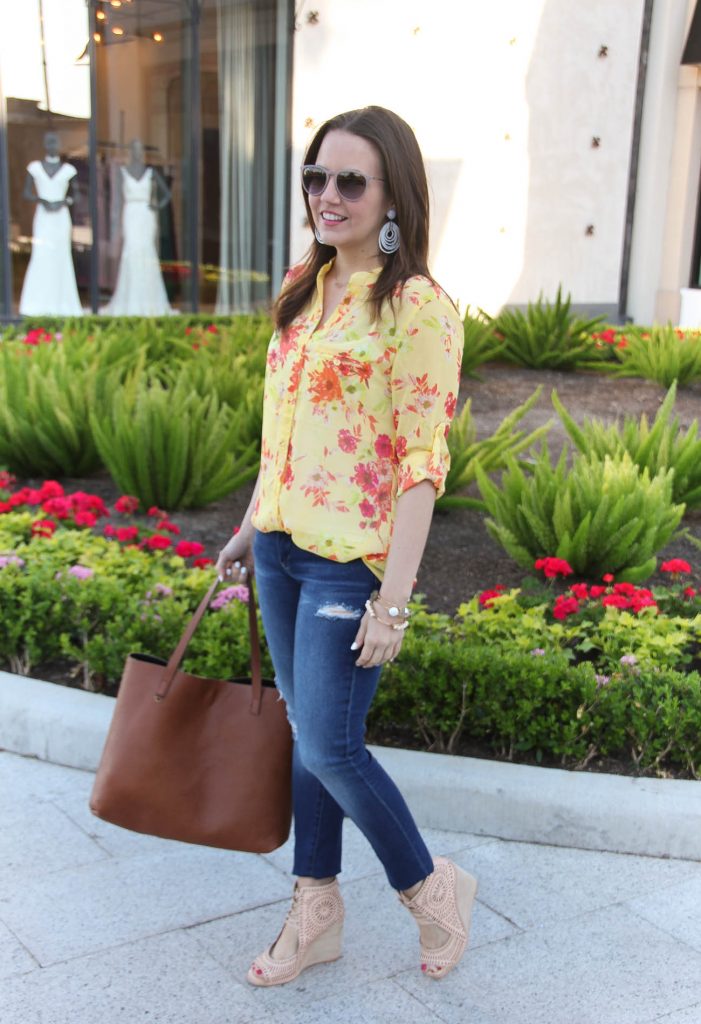 Hello Ladies!! How was your weekend?  I had a blast celebrating birthdays for a couple of my girlfriends.  I mentioned the spin class party in Friday's post, but I also attended a super fun and awesome surprise party at a roller skating rink.  Obviously, I couldn't mention that one Friday, just in case she happened to read my post that day.  It was nostalgic and fun to go to the rink, and the bonus I didn't fall!  Both parties were fun and different, a nice change up from the usual dinner or drinks.
Sometimes on my lunch breaks, I love to head to Nordstrom to just browse/window shop and be around all the pretty clothes.  It's a nice break from the office to style outfits in my head and let my creativity flow for a bit.  This bright yellow floral blouse caught my eye on one of those trips a few weeks ago.  It's such a fun, happy, and bright print.  Looking at it just made me smile.
The top is sheer, and I'm wearing a white camisole underneath it.  I personally like this lightweight sheer material, because it is going to make it more breathable during our HOT Texas summer.  For the office, this top pairs perfectly with a pink or coral pencil skirt.  For another casual look, you can pair this top with white jeans which makes the yellow pop even more.
I'm so excited to partner with Jessica of J. Petite today to co-host her blog link up.  If you are a blogger, share your favorite floral outfit post in the link up below, and everyone should definitely peruse the photos below for some gorgeous outfit inspiration.  You can click on any image to head to their blog and see more.
Thanks ya'll for swinging by today!
SHOP THE LOOK
Love this post? You may also love: