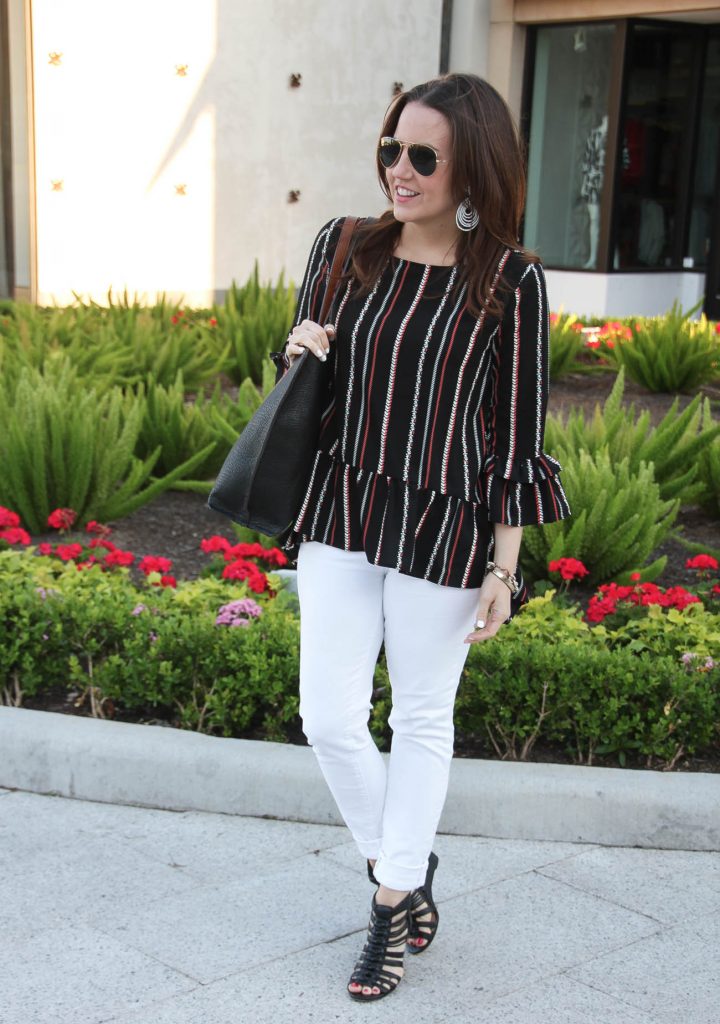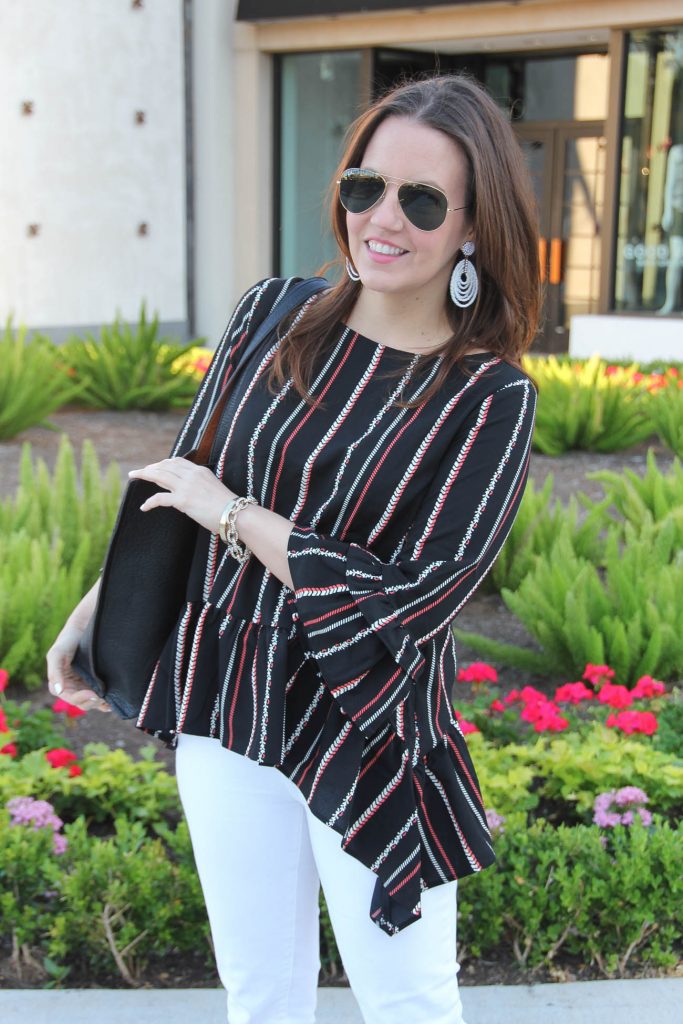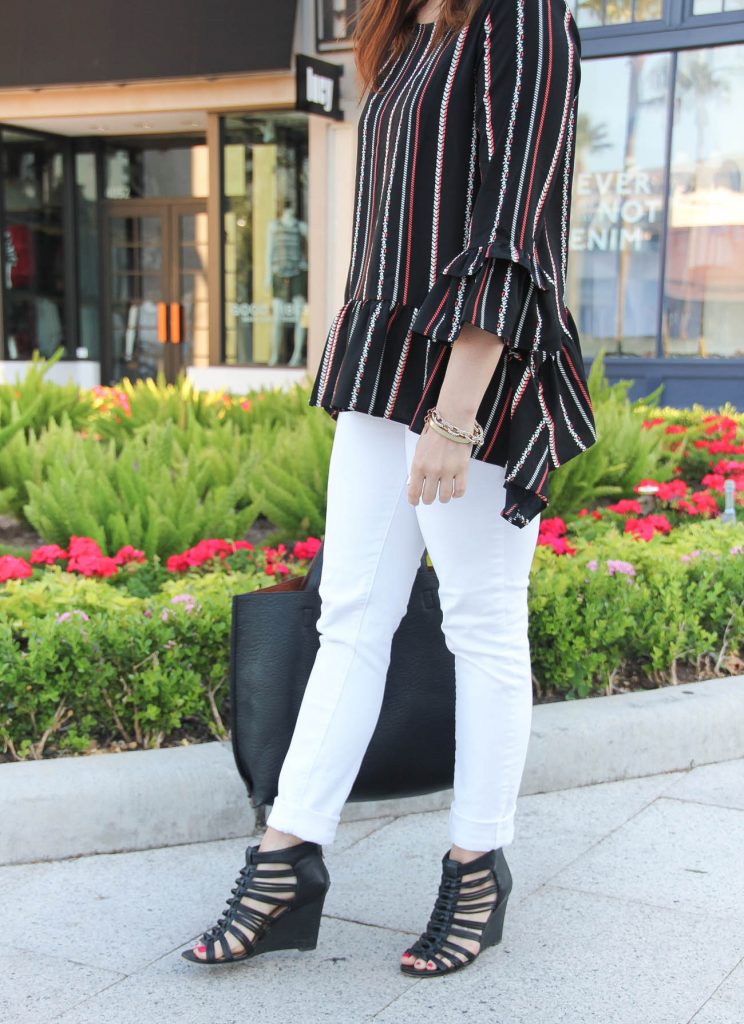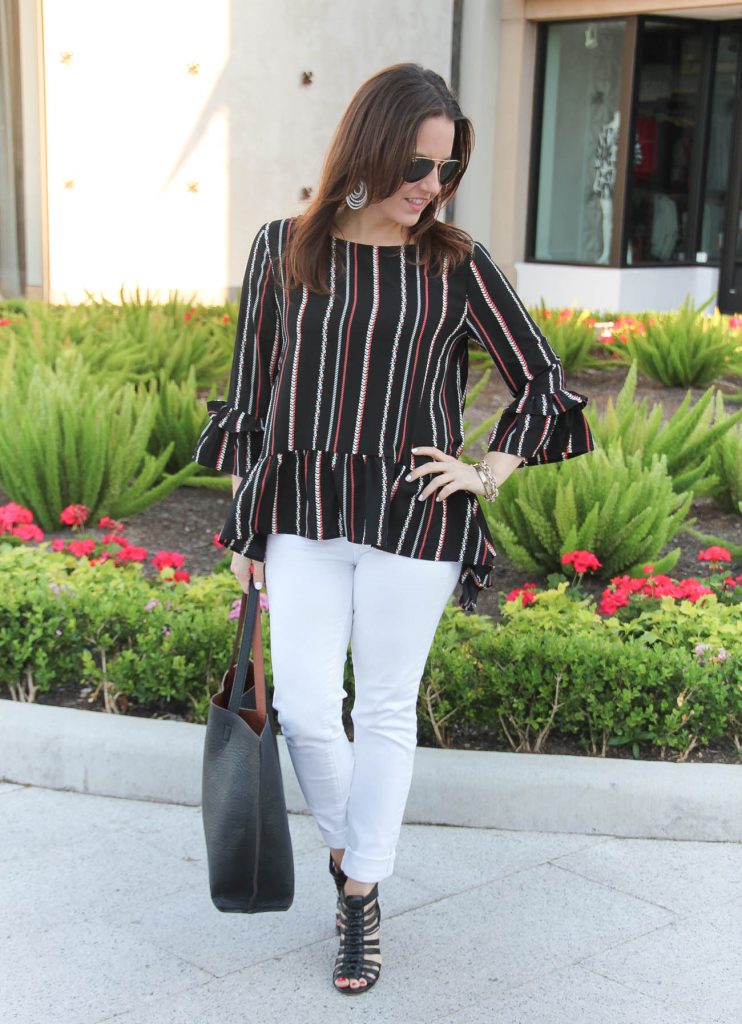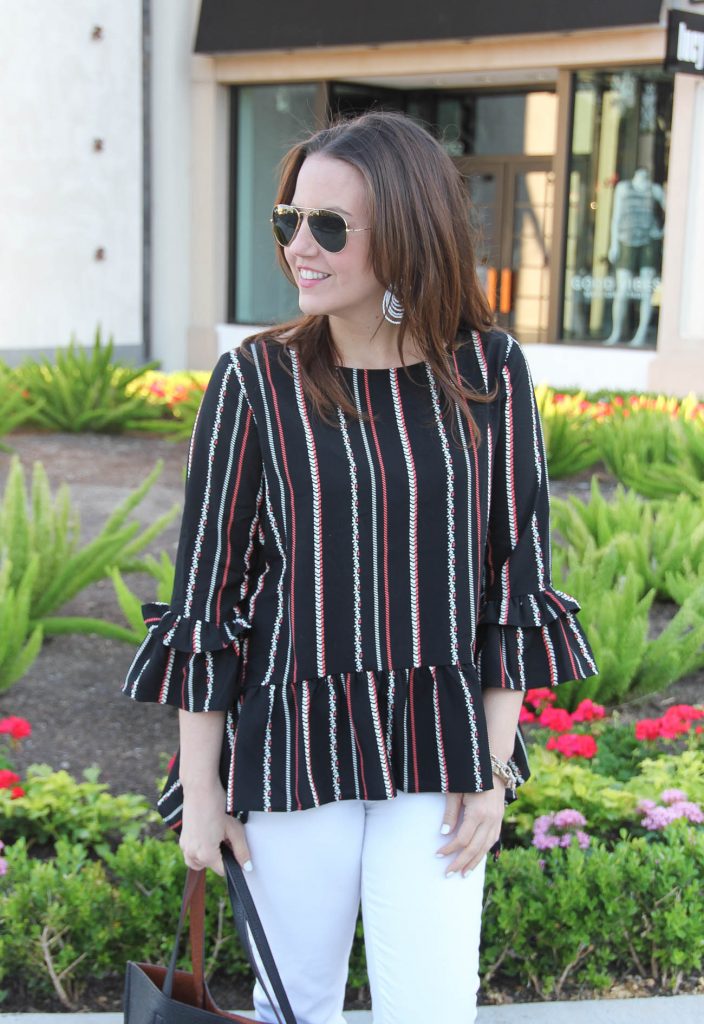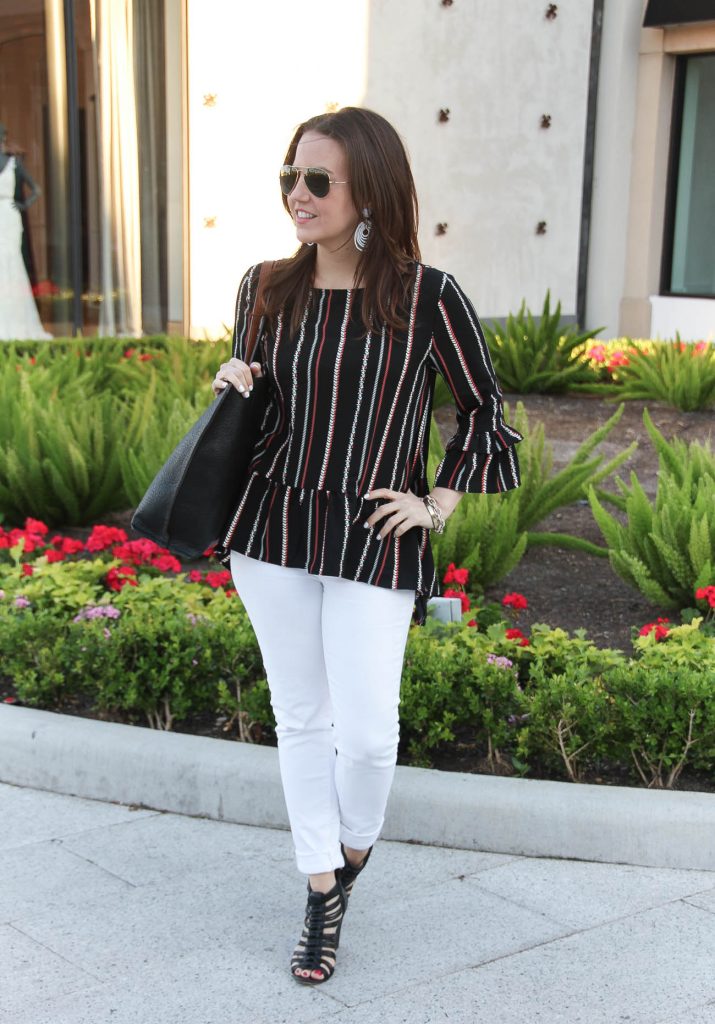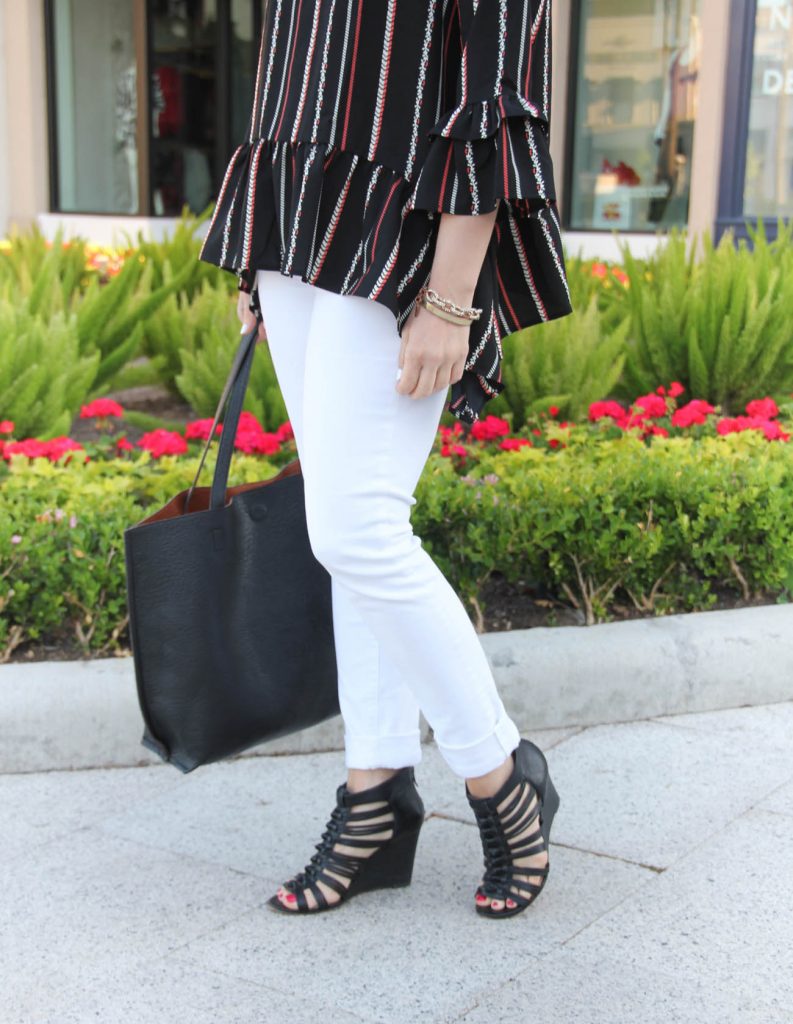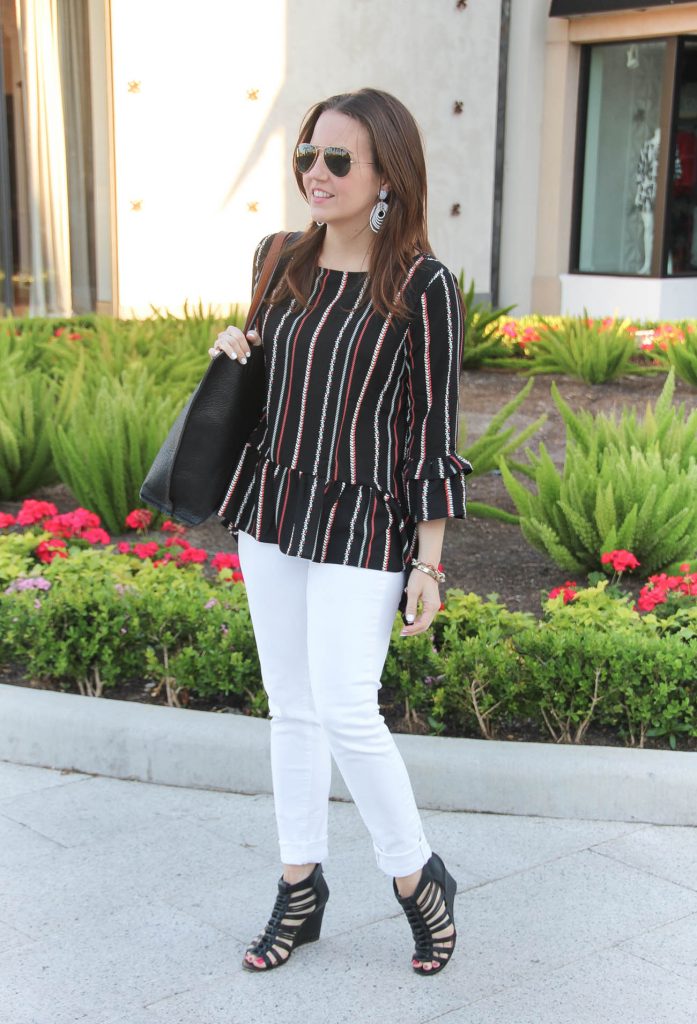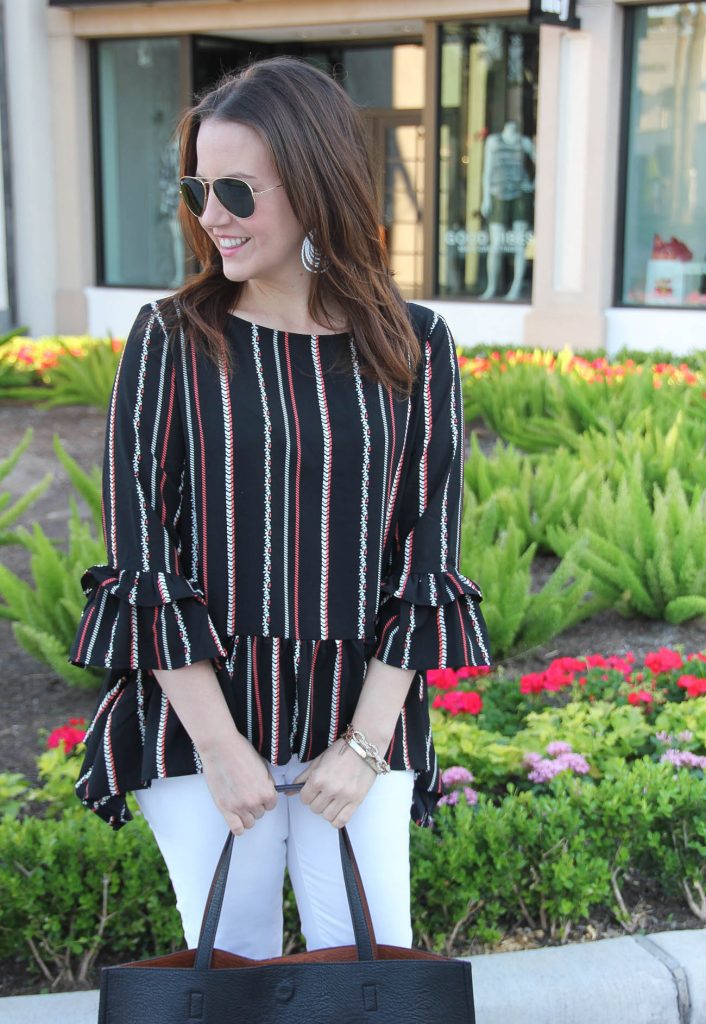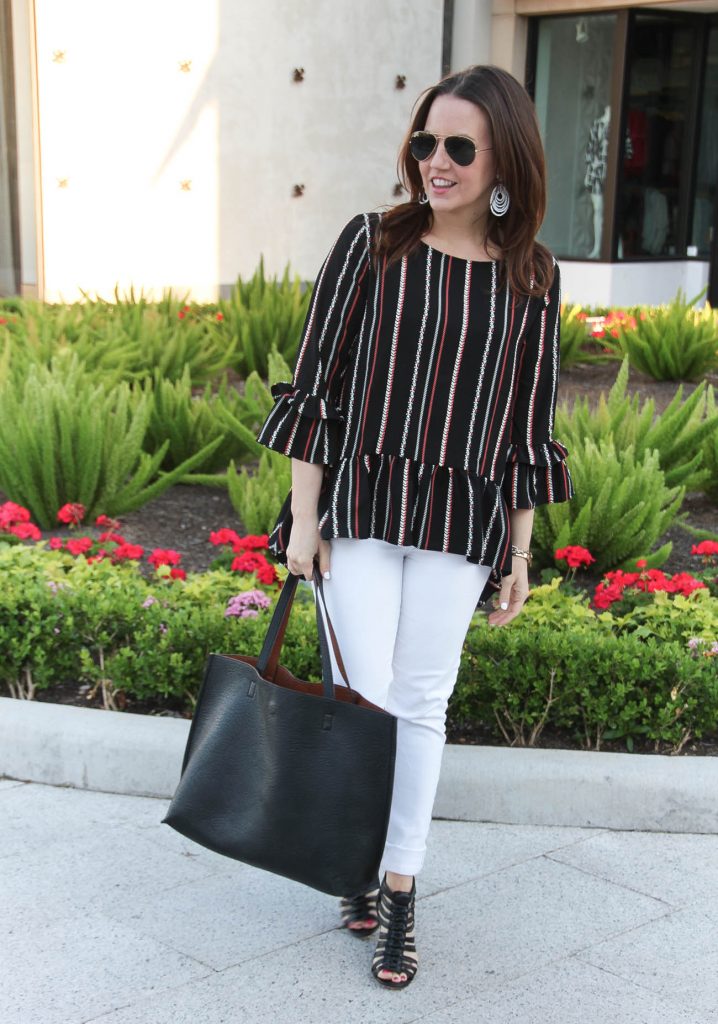 Hey there and Happy Friday!!!
This stripe print and color scheme on this top  is what first attracted me to it in the store, but I was a little unsure of the peplum/bell sleeve combo while on the hanger.  Definitely one of those tops that looks way cuter on than hanging in my opinion.  The peplum portion is such a fun detail and one that keeps growing on me.  The peplum is perfect for pairing with skinny jeans or my skinny work pants and of course a cute pencil skirt.
Heads up to all my Nordstrom cardholders, we are currently in the middle of a triple points period on card purchases!!  It's one of my favorite times to purchase those items that rarely go on sale, because it's like getting a discount.
I feel like 70% of the people I know have a birthday in May.  This past week we celebrated my father and father in law, and this weekend we celebrate one of my girlfriend's with spin class and brunch.  They are only the beginning too.  It's going to be a busy month ahead!  I hope ya'll have a great weekend.
SHOP THE LOOK
Love this post? You may also love: