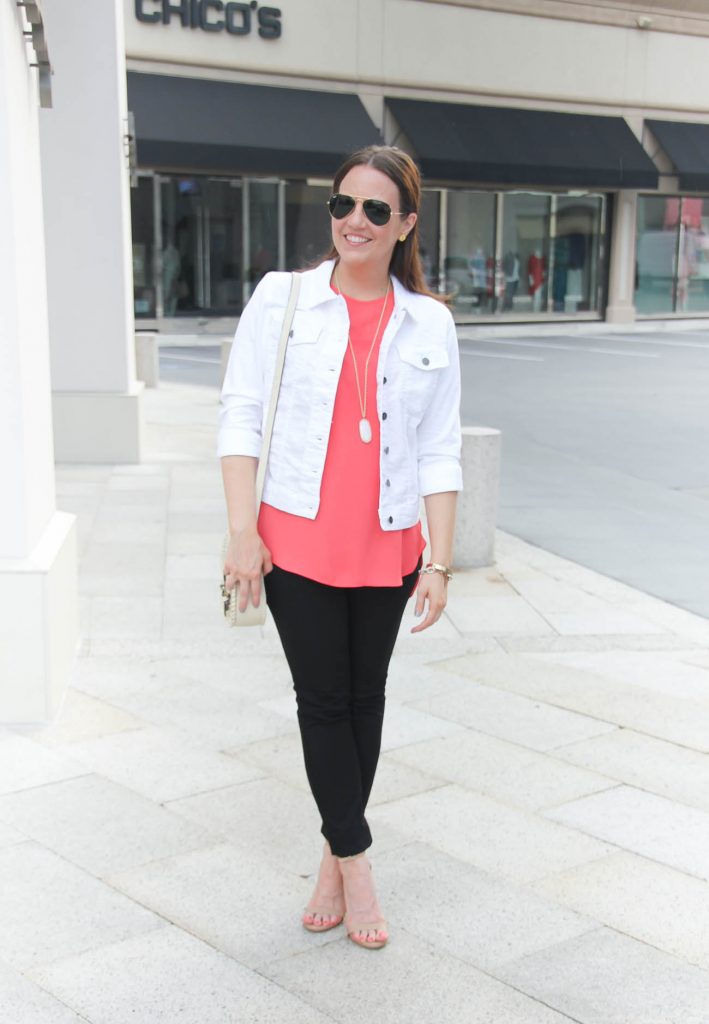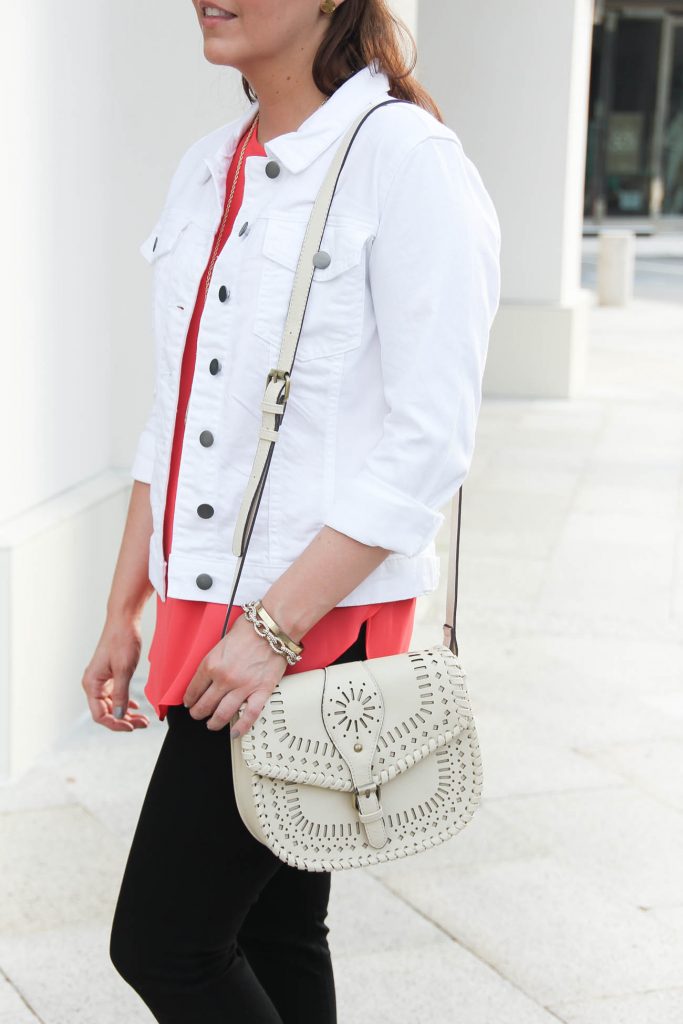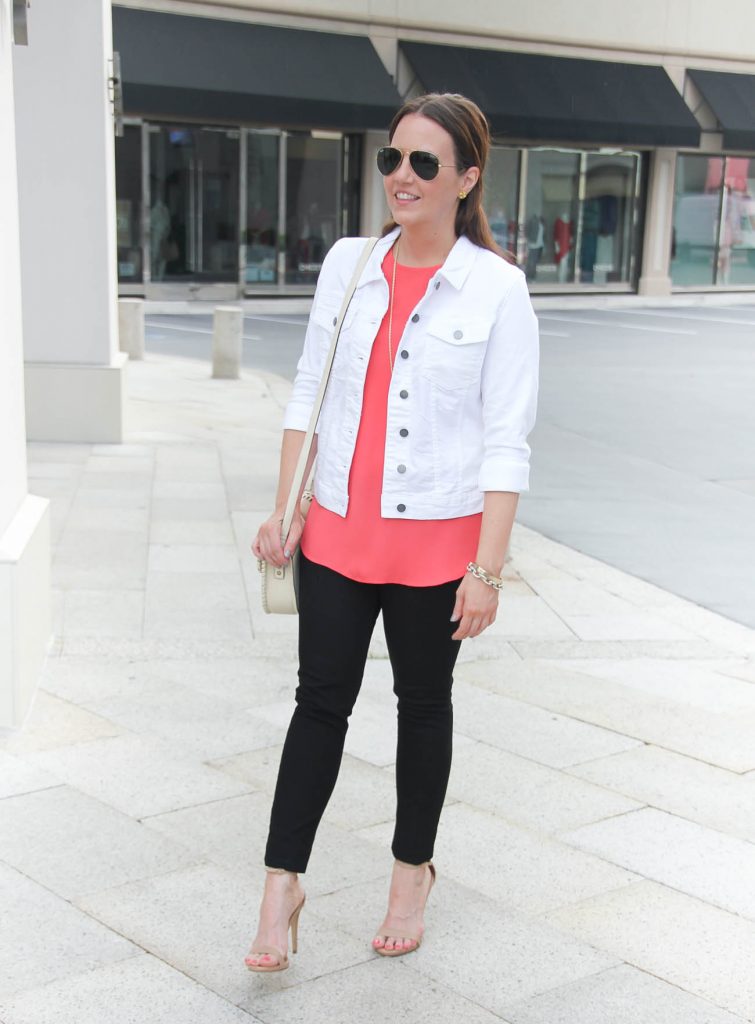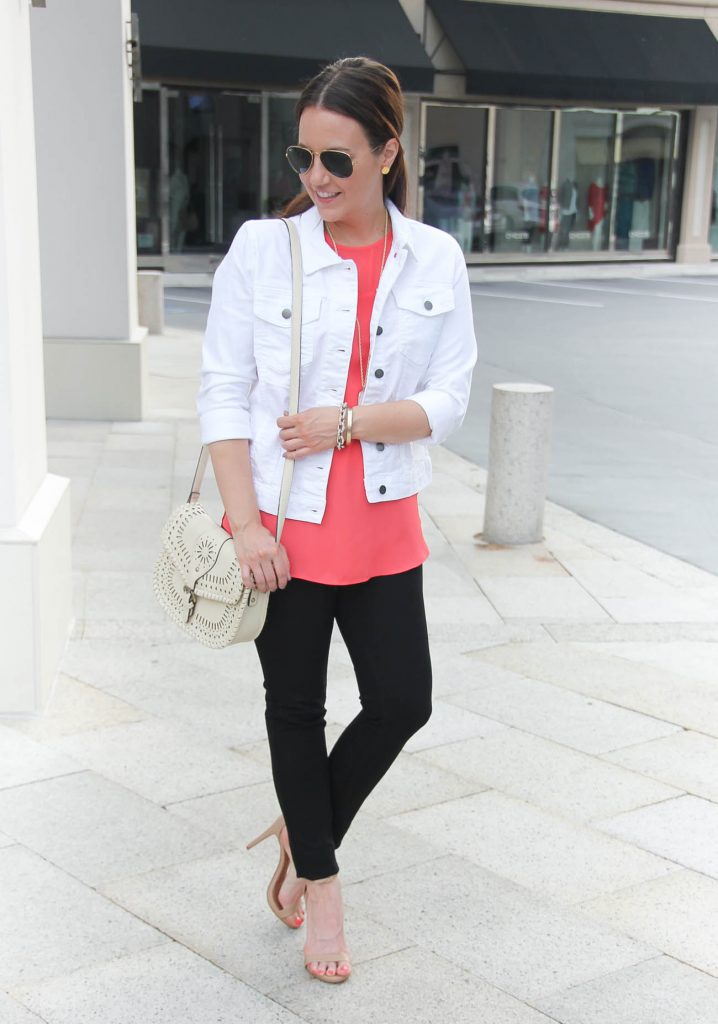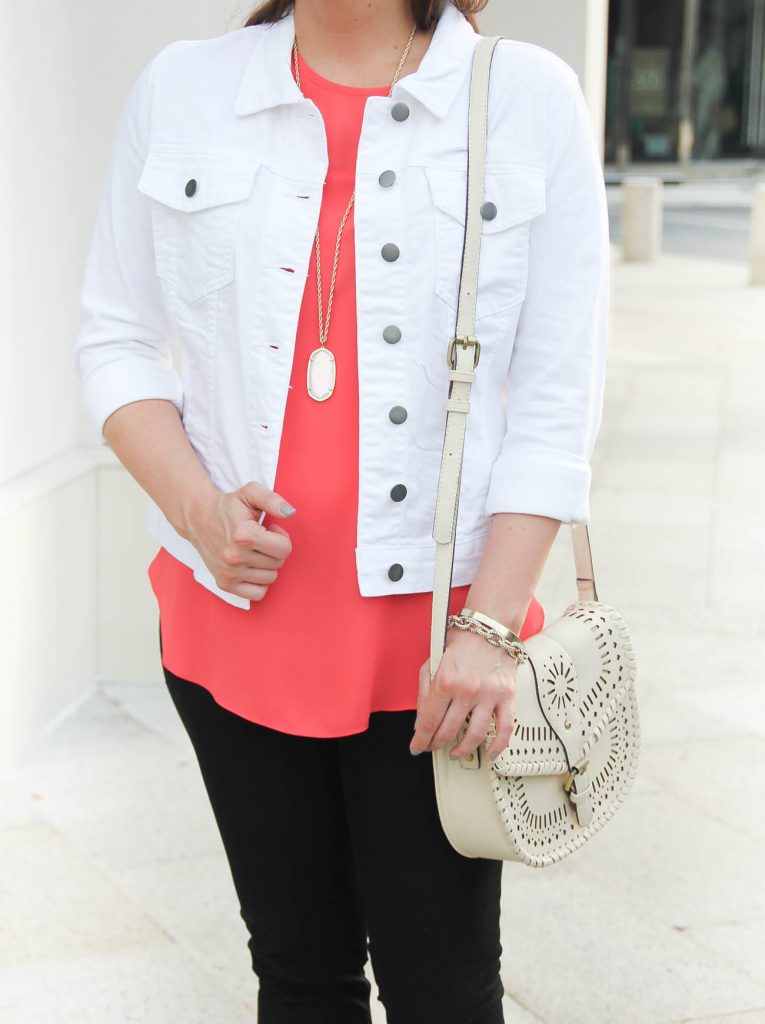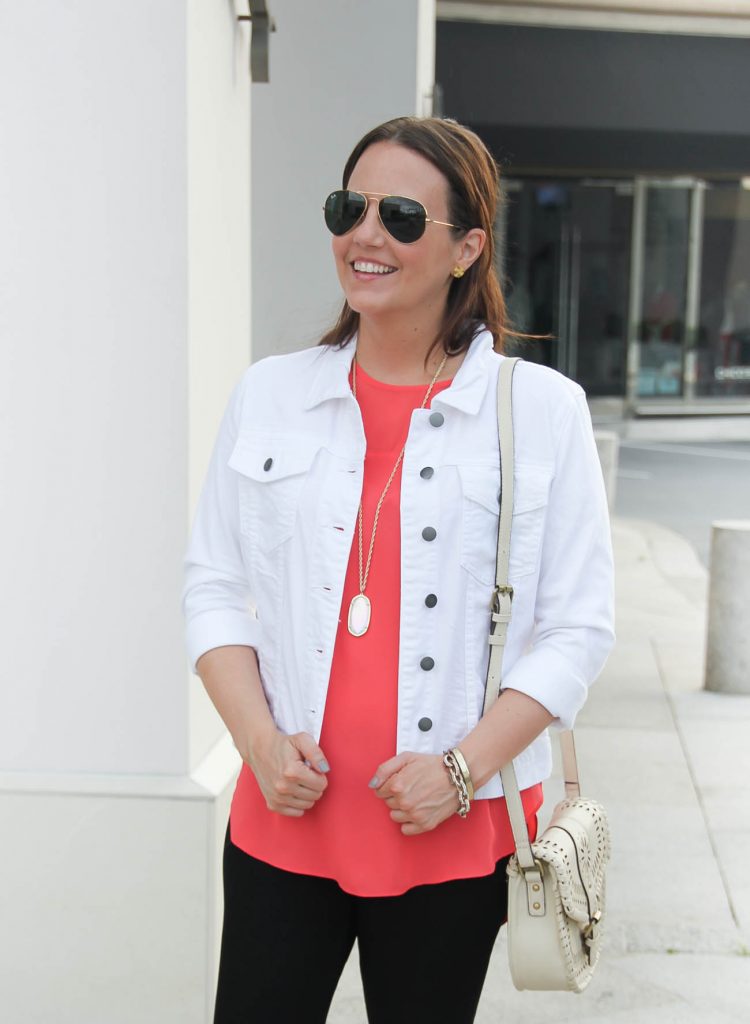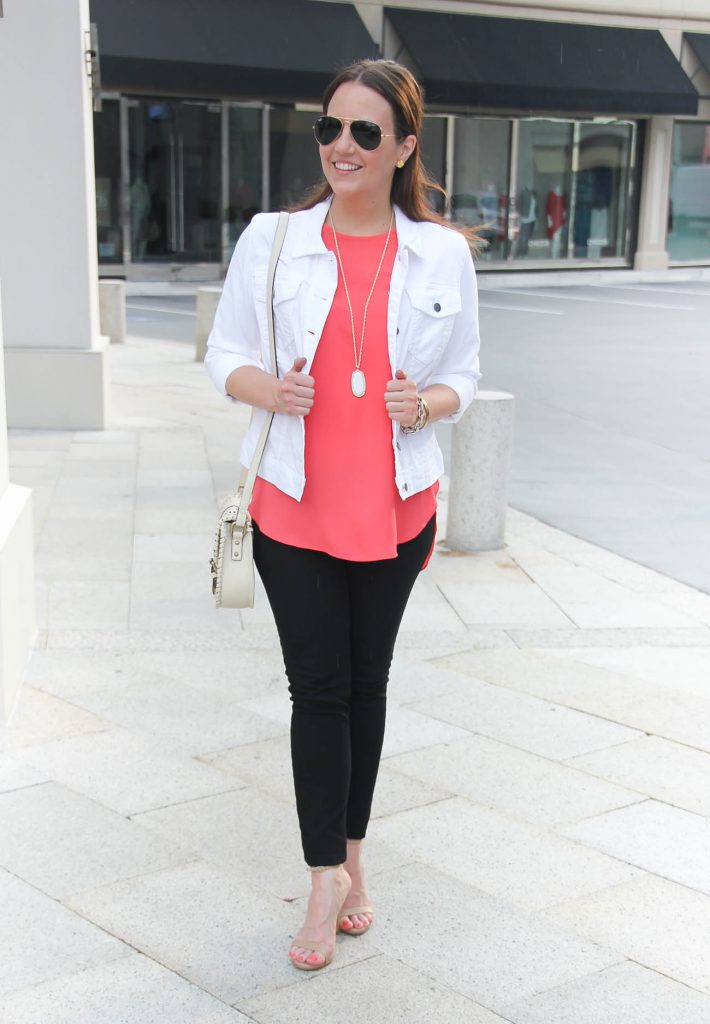 Hello! How was your weekend? Do anything exciting?  We kept it pretty chill because we thought it was going to rain all weekend, spoiler alert – it did not, but it was cloudy.  I spent a little bit of the weekend perusing the Nordstrom Half Yearly Sale and shared a few of my favorites HERE.
One item I wear tons year round is my blue denim jacket.  It's perfect to pair with dresses, tank tops, camisoles, and tshirts, just to name a few.  I have had several days where I really wished I had a white jacket, so I went searching for a lightweight affordable one.  It needed to be lightweight since it does get warm down here in Houston.
This white denim jacket popped up first in my search and had so many good reviews.  I looked over a few more, but I decided to give this one a go.  It was one of the more affordable jacket options I found that also had a high reviews.
I'm so happy with my purchase too.  It's the perfect lightweight denim for warmer days, but will still keep my warm when people blast the AC indoors.  After reading reviews, I sized up to a Medium, and I think it was a good decision.  It can be buttoned if needed and still provides a little shape if left open.
I'm always cold, so I often bring a jacket or cardigan with me.  White is such a great neutral that can easily work with so many outfit combos.  I plan on bringing this jacket along anytime I am wearing my blue jeans, a cute sundress, or just a fun colorful top and black jeans like in today's outfit post.
SHOP THE LOOK
Also, it's Style File Link Up Day!! Thanks to everyone who joined in the fun last week.  I can't wait to see all of your fabulous outfits this week!  Thanks for stopping by ya'll and don't forget to check out those Nordstrom Sale picks too.