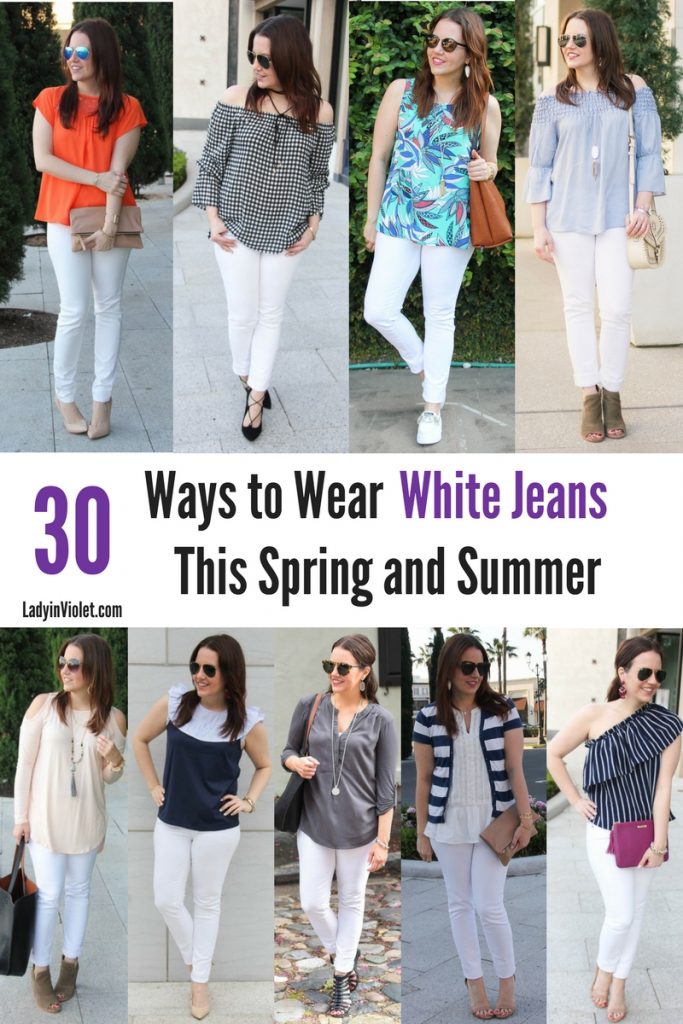 Hello ladies! I am so excited for today's post, one because I love white jeans and two because this post has been an in the works project for the past few week, so I'm really pumped to finally share it with ya'll.
I wear my white jeans year round, but this time of year I wear them ALL THE TIME!  They are such a great neutral to mix with just about everything in your closet.  I have compiled a visual list of 30 ways to wear white jeans in Spring and Summer, so feel free to Pinterest that top image so you can reference back to this post anytime you need a style idea.
** CLICK ANY PHOTO BELOW TO GO TO THE ORIGINAL POST FOR OUTFIT INFO **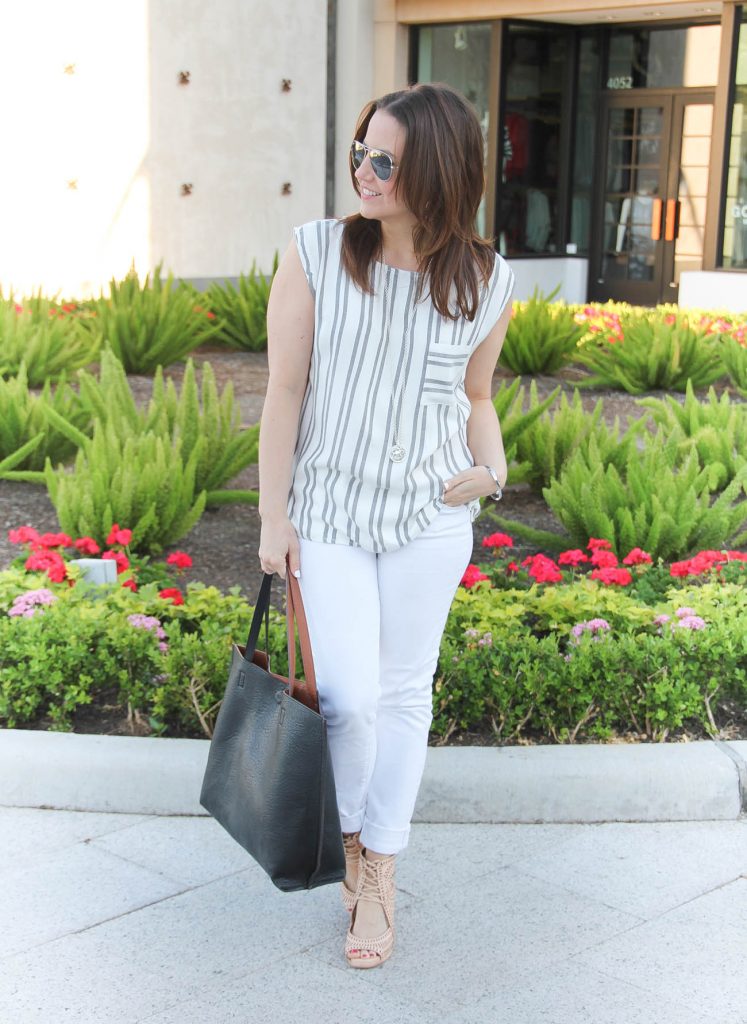 Gray is my favorite color to mix with white jeans.  The two colors are great neutrals that pair so perfectly together.  You don't need to add anything else to a gray and white look.  They have such a chic sophisticated vibe that I love.
Although, you can pair with a cute long vest or denim jacket to add color and make it a great effortless casual look.
Blush Pink and Ivory are two more colors that pair perfectly with white jeans in the Spring and Summer.  The pink gives the look a feminine feel while the ivory plays on a slight color contrast for a simple and elegant look.
Of course, you can always go full monochoromatic with white on top and bottom.  White on white is such a crisp and classic look.  I like to break the solid color up about by adding color with jewelry, shoes, or a cardigan.
Blue and white are just meant to be together.  I love the stark contrast of the dark navy and white.  It's a classic combo and great for any and all patriotic summer parties.
Light blue with white jeans has such a light and airy feel to it.  These two color just compliment each other so well and create such a chic and stylish look.  Light blue chambray is a must have outfit pairing for spring.
Prints are great to pair with white jeans, especially florals.  I feel like the bright white really helps to pull the different colors in the print out.  If the print contains white, it can also make this color stand out more.
Bright pinks, corals, and oranges are a perfect pairing for a fun party outfit idea, especially at a pool or beach.  This is one of my fave combos for an afternoon backyard party.
Classic stripes and gingham with white jeans create a really chic look.  I love how the white really pulls the contrast between the dark and light colors out of the tops.
Of course, you can never go wrong with a great black and white look either.  Toss in some colorful summer accesories, and you are good to go!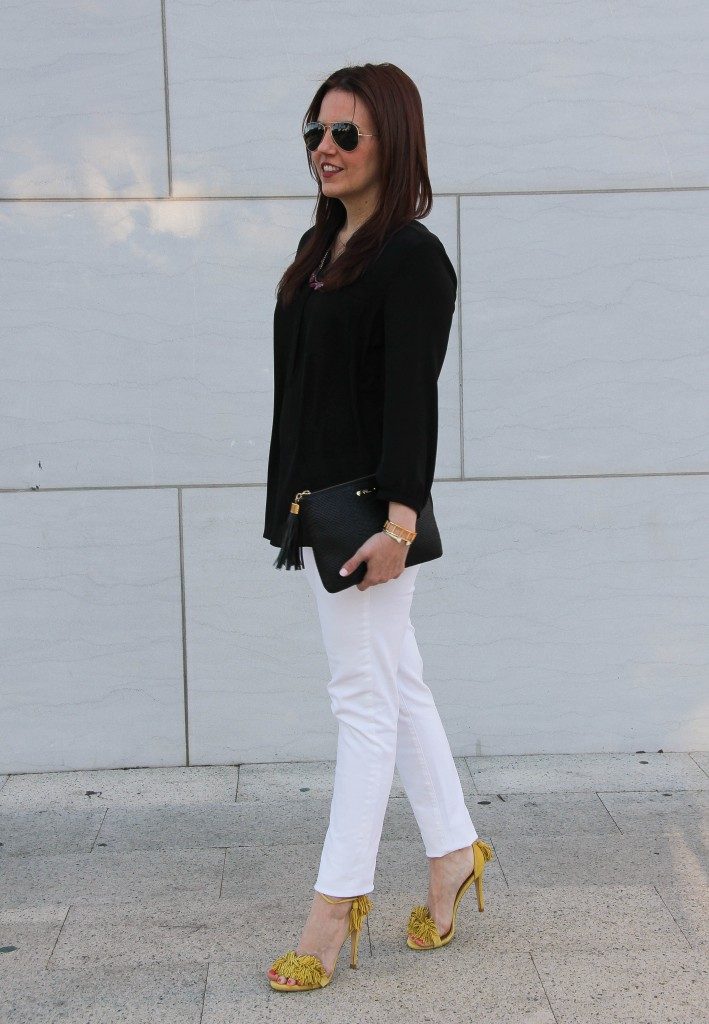 Remember you can click any photo to head to the original post for the exact outfit details.
 These white jeans are my hands down favorites.  For starters, they are not see through and they hold their shape with all day wear.   White jeans are an item I like to spend a little more on. I have found that sometimes a lower price also means a thinner material aka a little see through.  I linked a few jeans below that I like or that have been recommended to me.  Ya'll have wonderful weekend and thanks for taking some time to stop by.
WHITE JEANS OPTIONS