Monthly Archives:
May 2017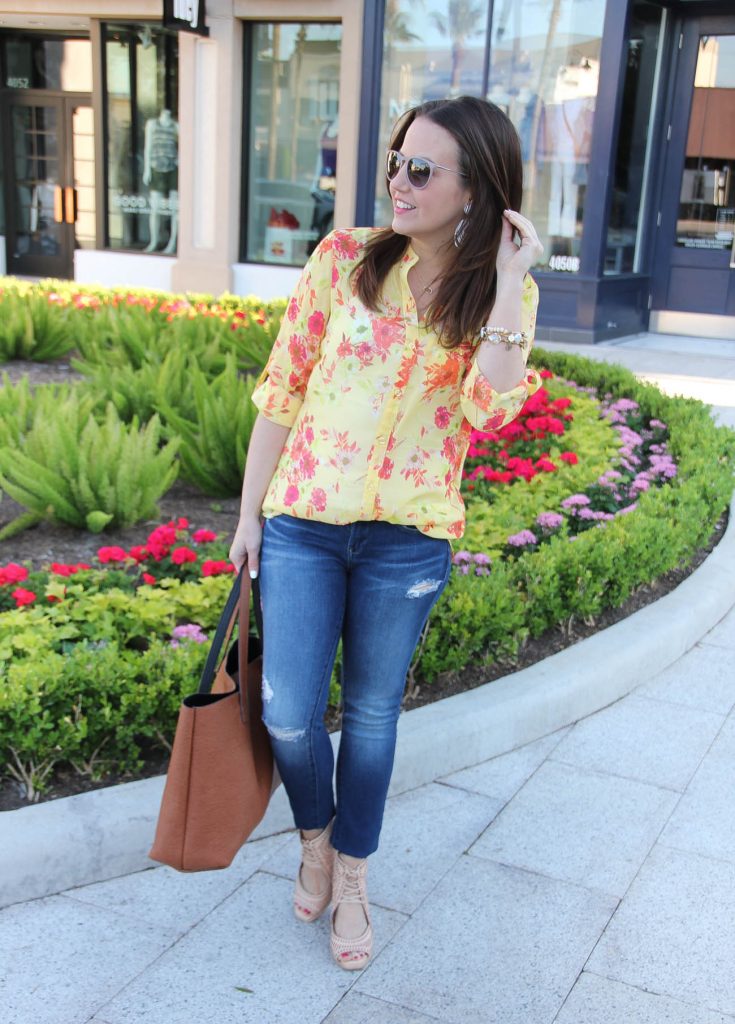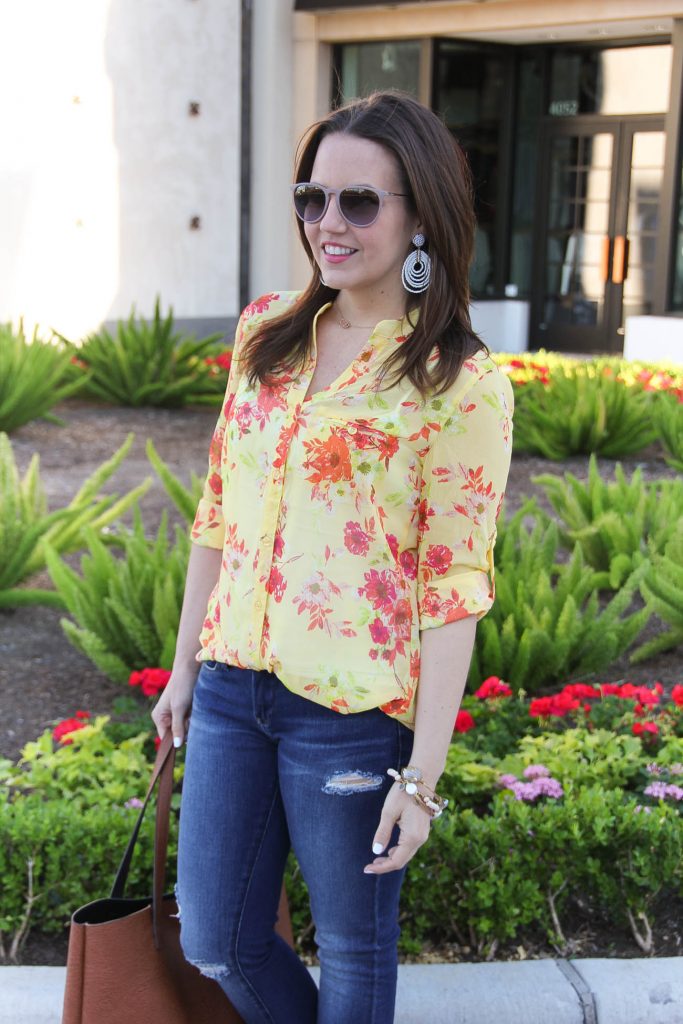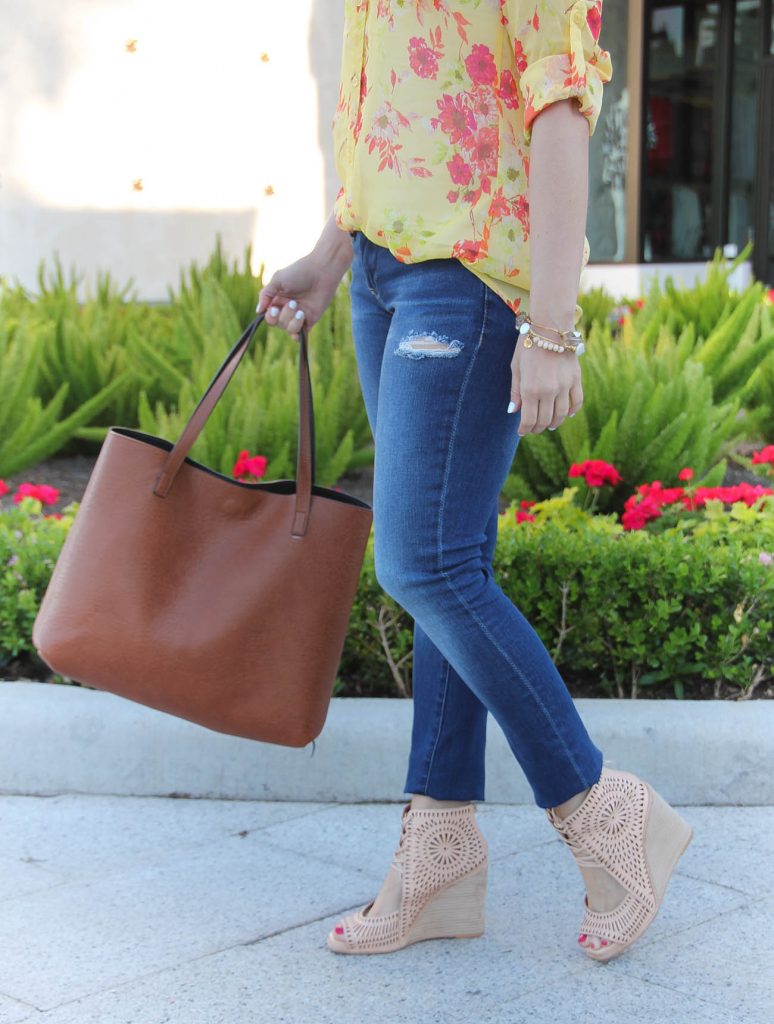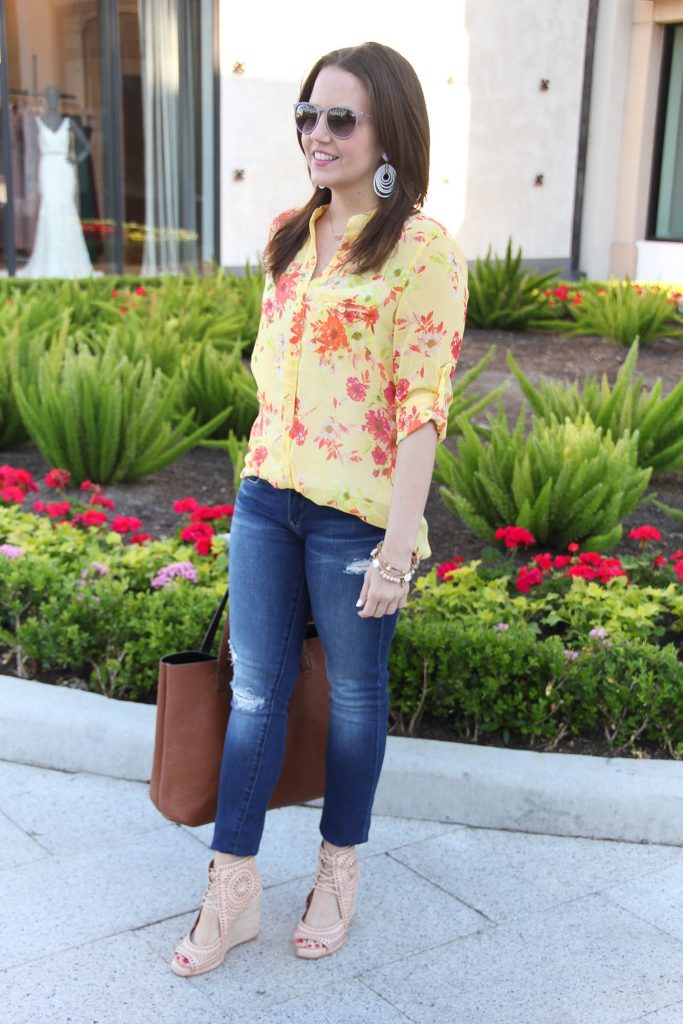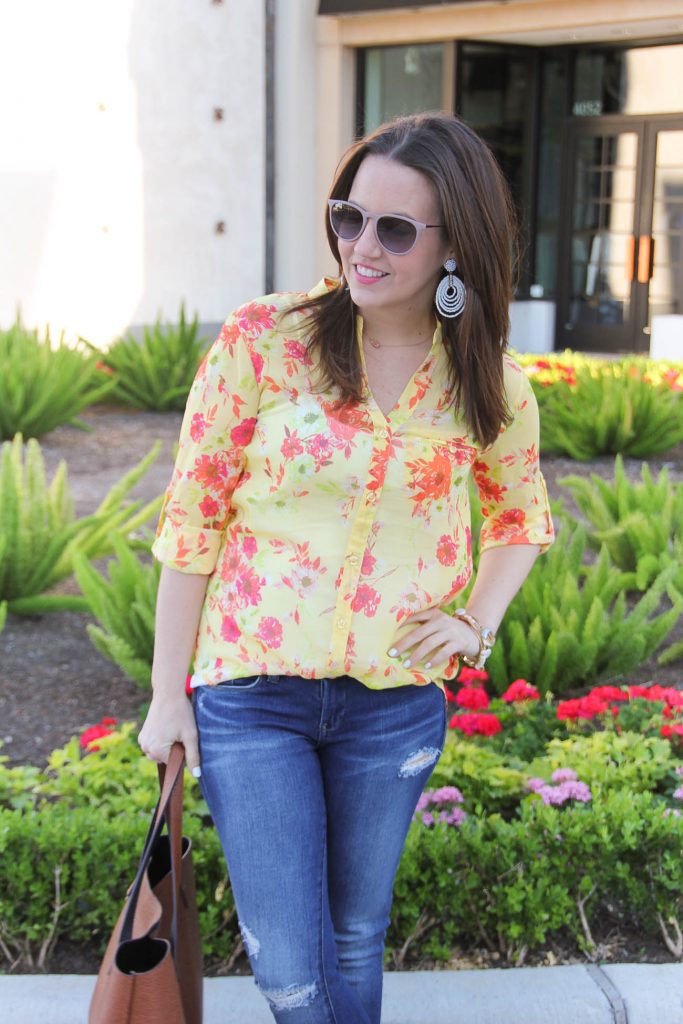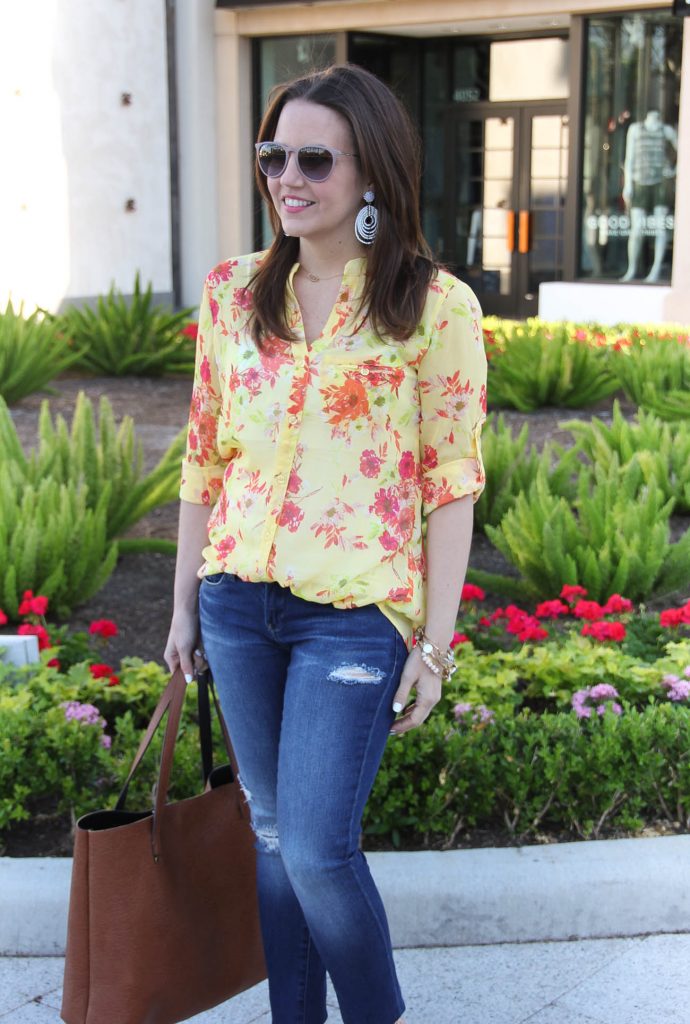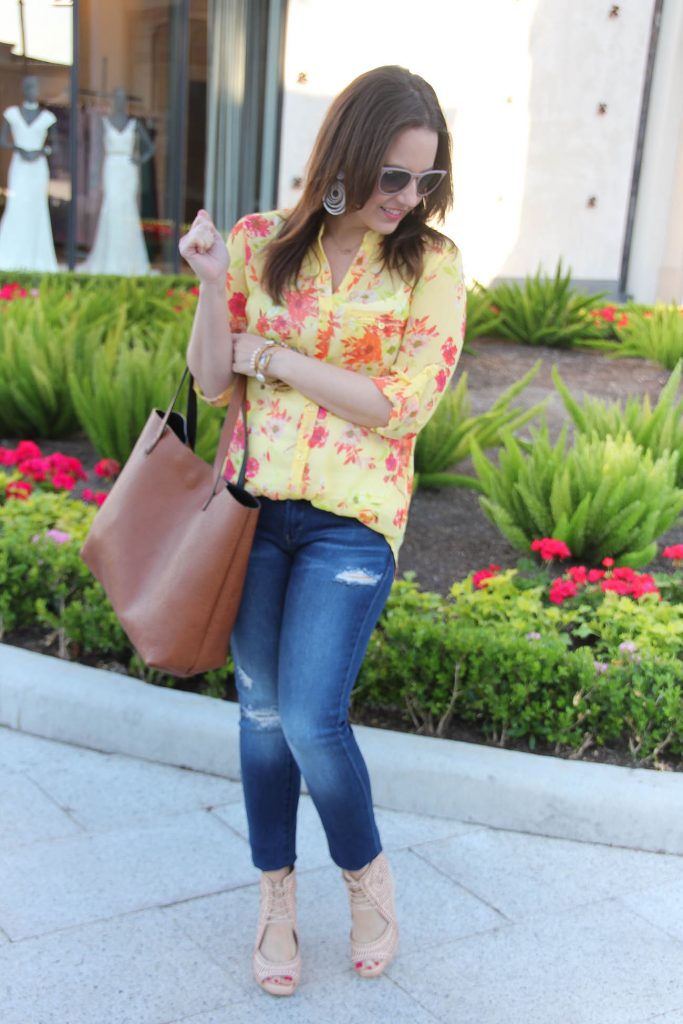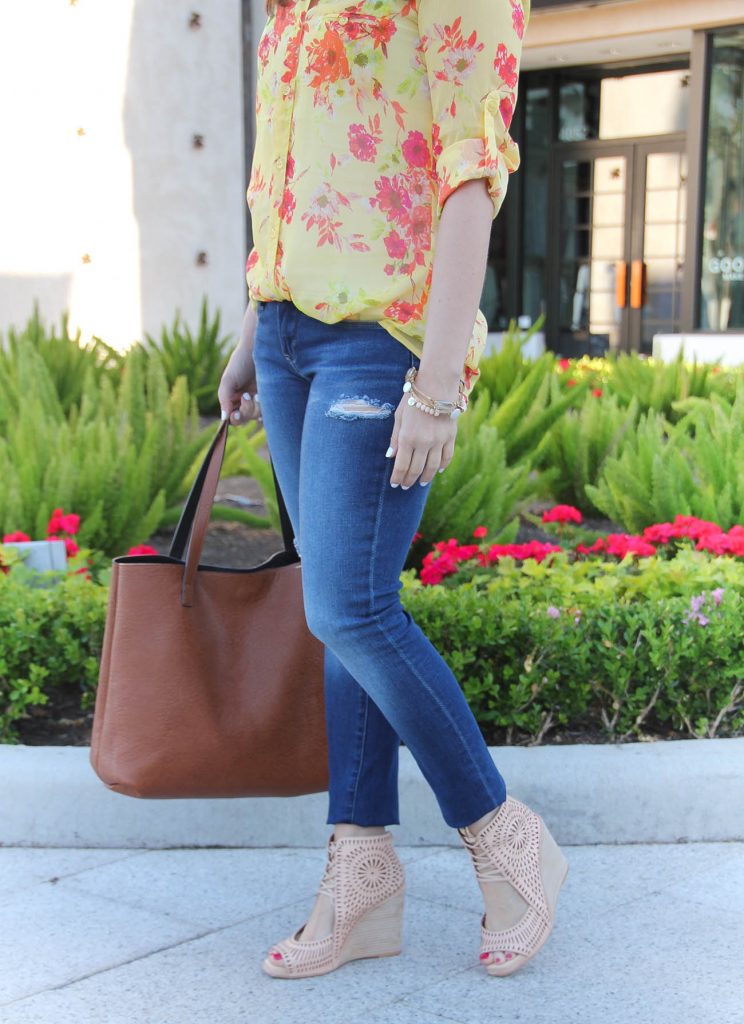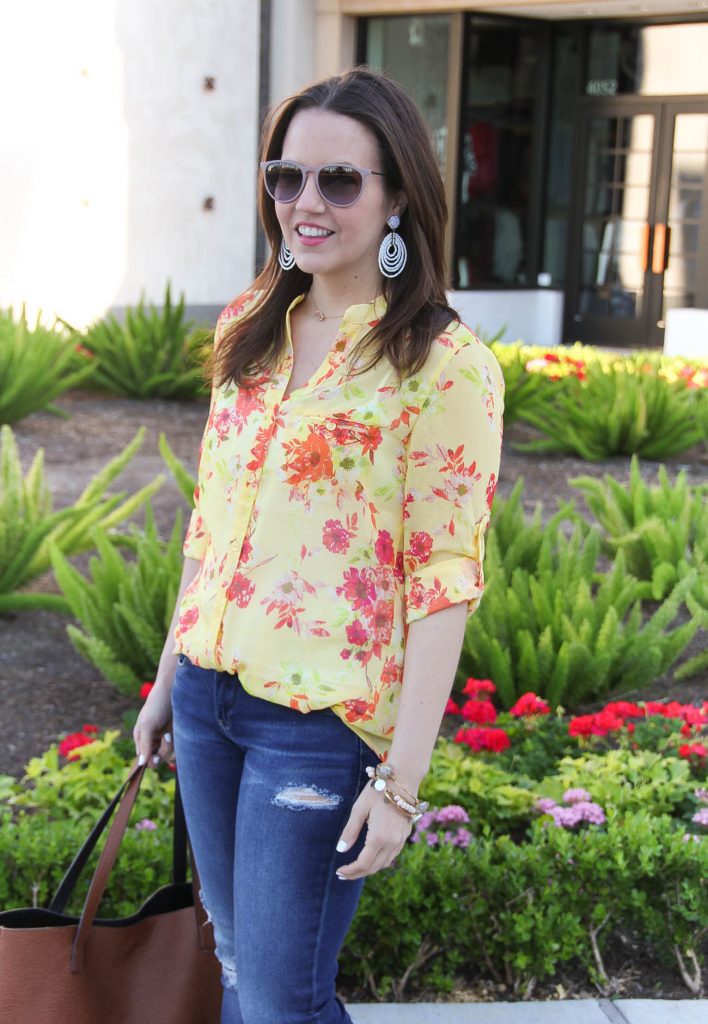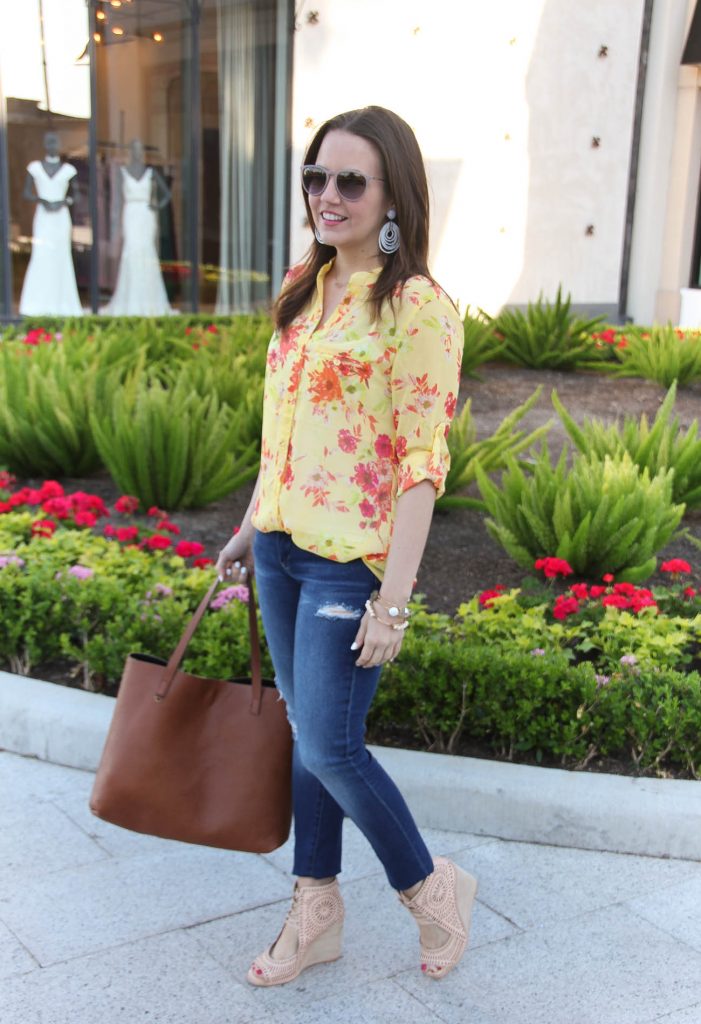 Hello Ladies!! How was your weekend?  I had a blast celebrating birthdays for a couple of my girlfriends.  I mentioned the spin class party in Friday's post, but I also attended a super fun and awesome surprise party at a roller skating rink.  Obviously, I couldn't mention that one Friday, just in case she happened to read my post that day.  It was nostalgic and fun to go to the rink, and the bonus I didn't fall!  Both parties were fun and different, a nice change up from the usual dinner or drinks.
Sometimes on my lunch breaks, I love to head to Nordstrom to just browse/window shop and be around all the pretty clothes.  It's a nice break from the office to style outfits in my head and let my creativity flow for a bit.  This bright yellow floral blouse caught my eye on one of those trips a few weeks ago.  It's such a fun, happy, and bright print.  Looking at it just made me smile.
The top is sheer, and I'm wearing a white camisole underneath it.  I personally like this lightweight sheer material, because it is going to make it more breathable during our HOT Texas summer.  For the office, this top pairs perfectly with a pink or coral pencil skirt.  For another casual look, you can pair this top with white jeans which makes the yellow pop even more.
I'm so excited to partner with Jessica of J. Petite today to co-host her blog link up.  If you are a blogger, share your favorite floral outfit post in the link up below, and everyone should definitely peruse the photos below for some gorgeous outfit inspiration.  You can click on any image to head to their blog and see more.
Thanks ya'll for swinging by today!
SHOP THE LOOK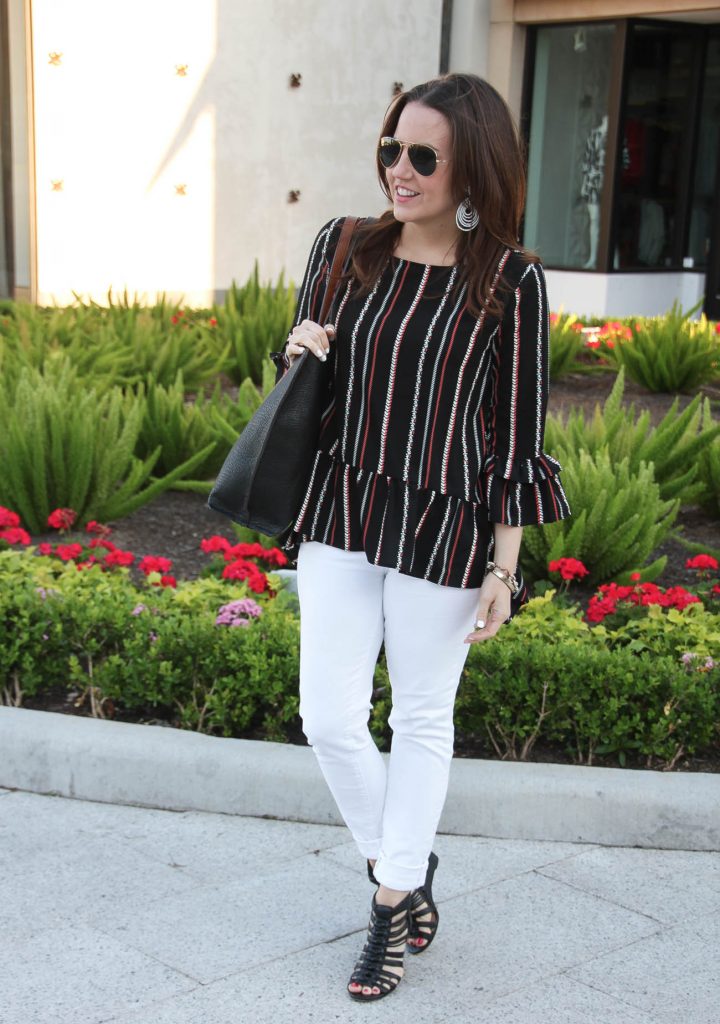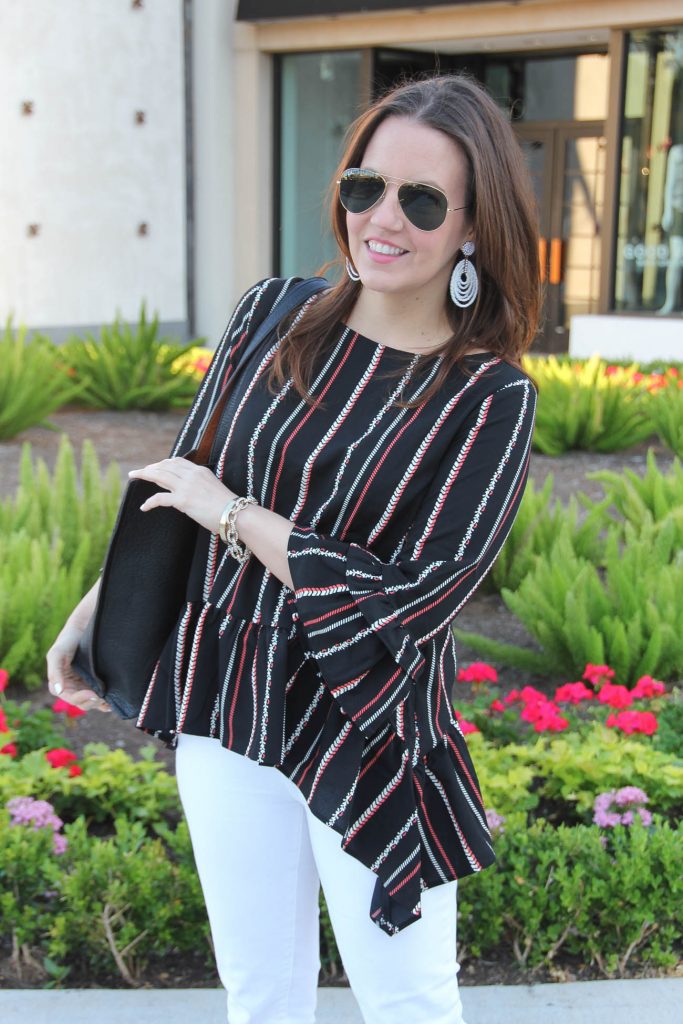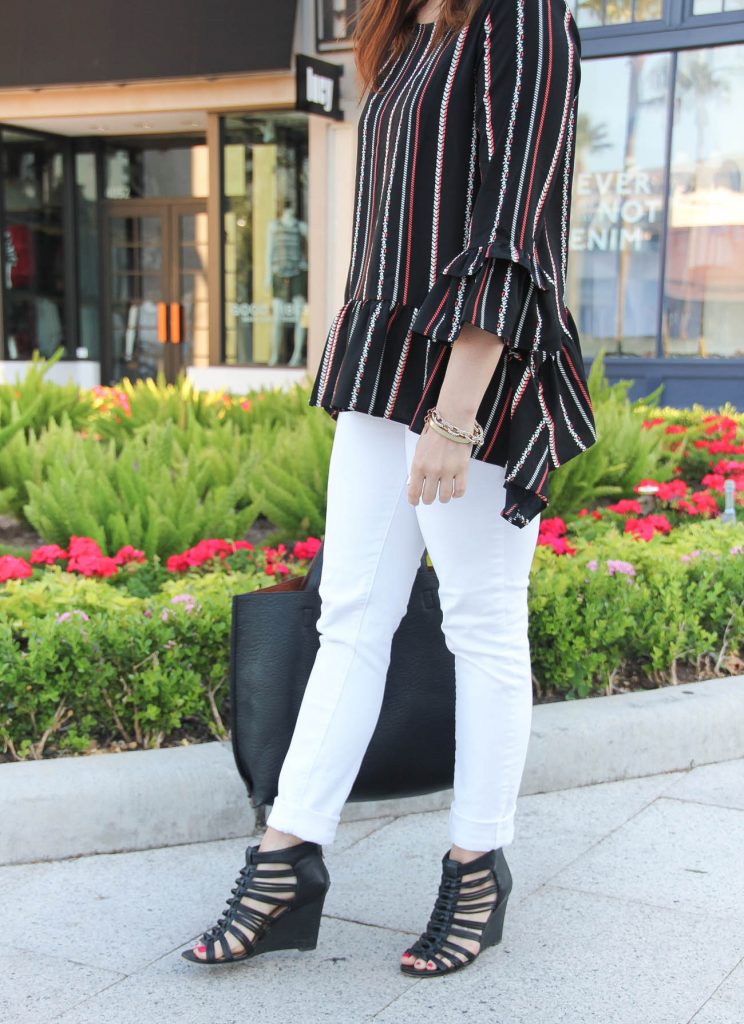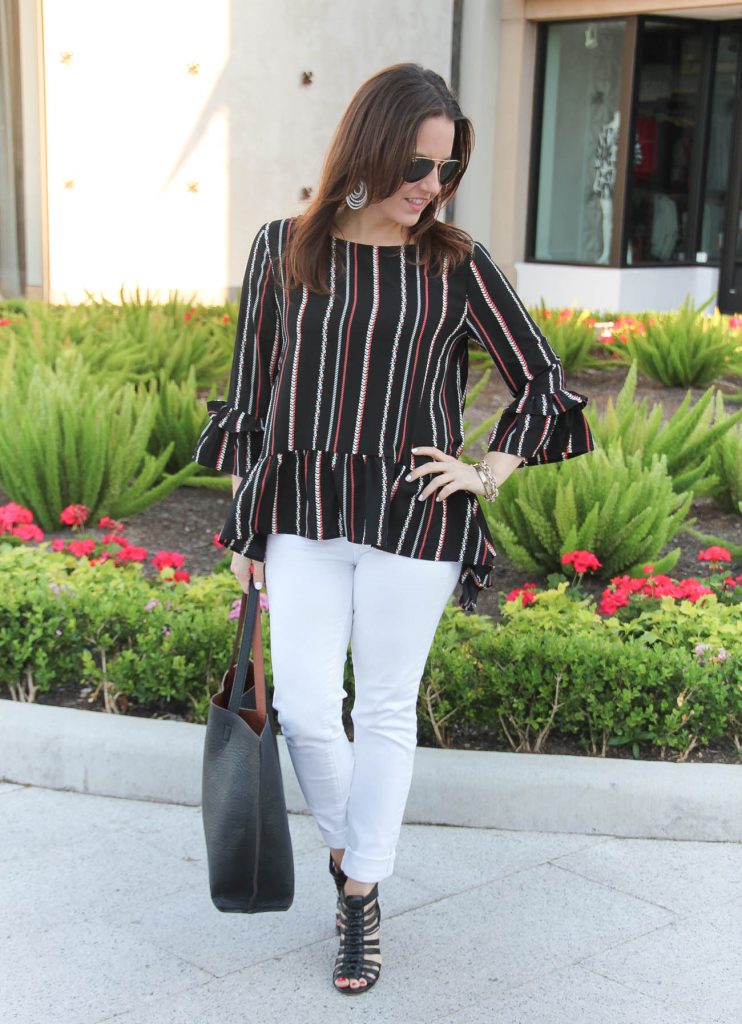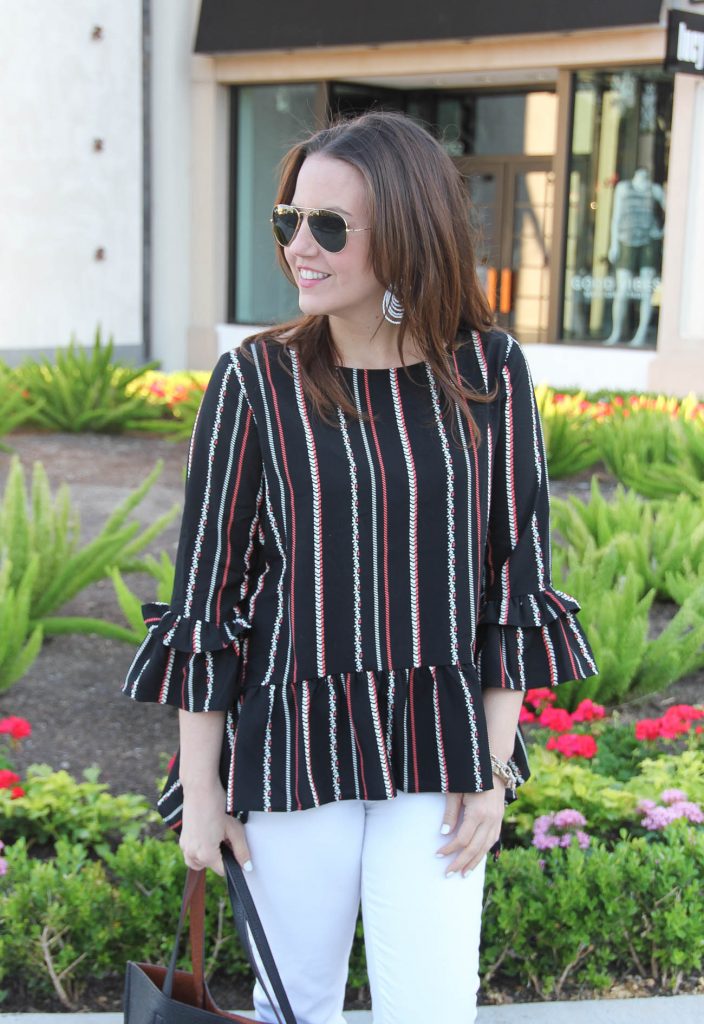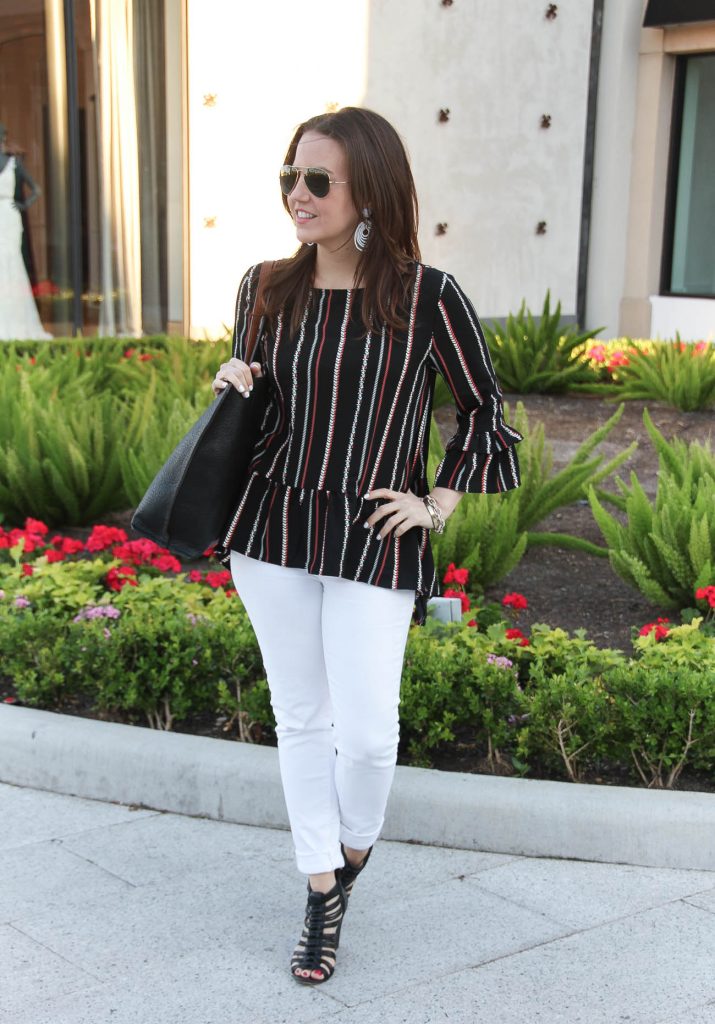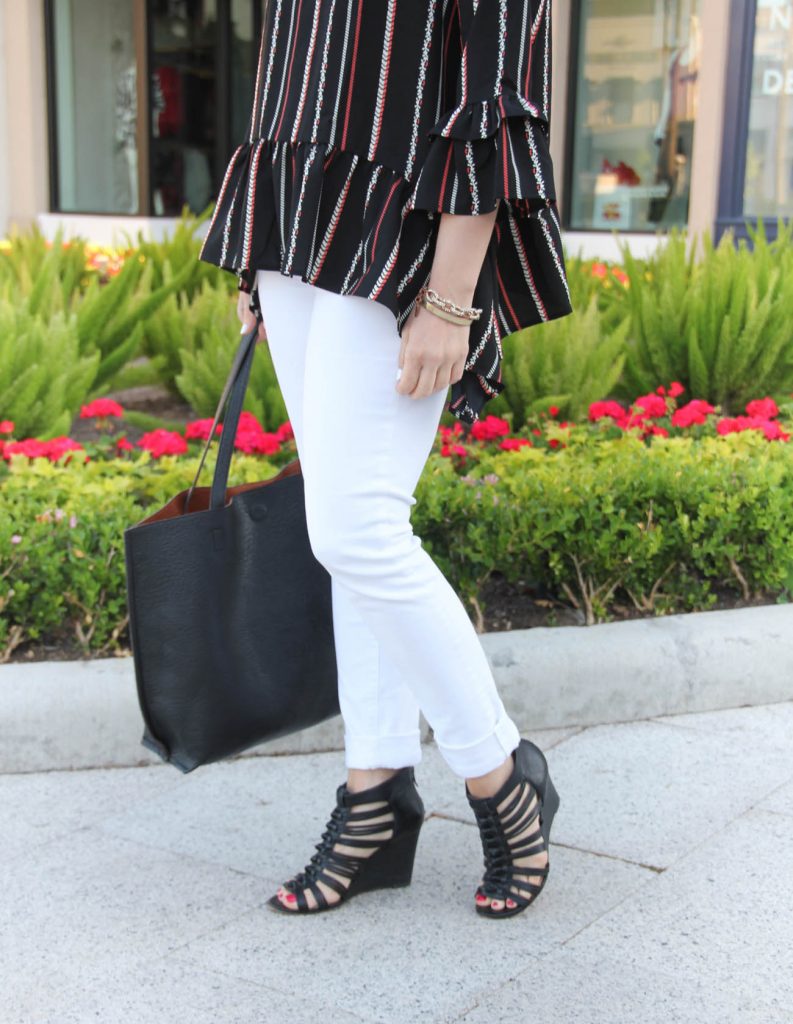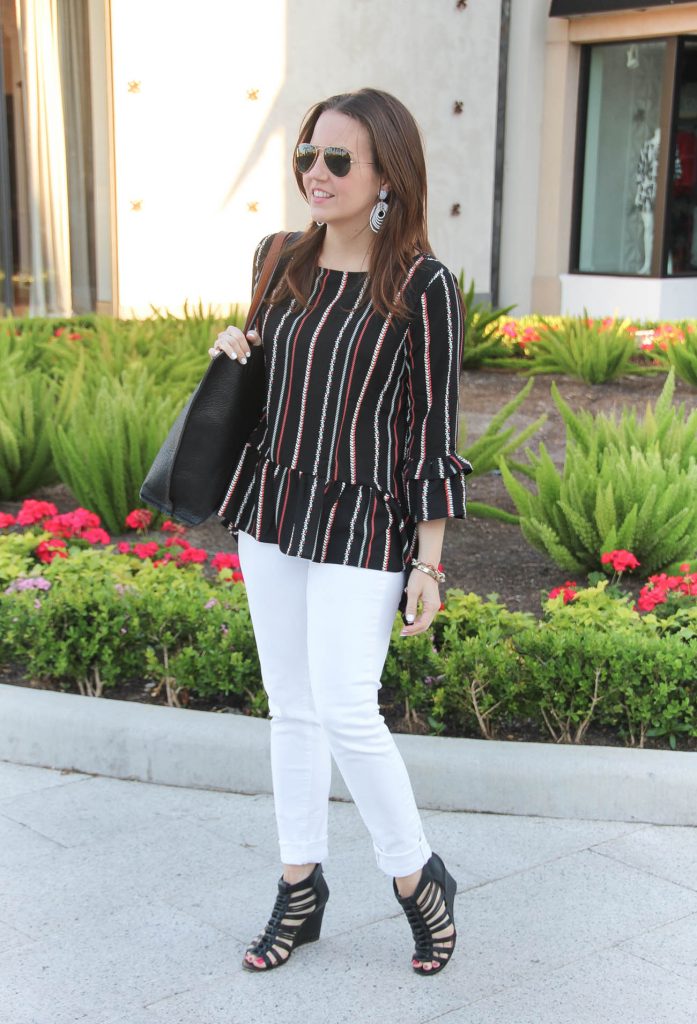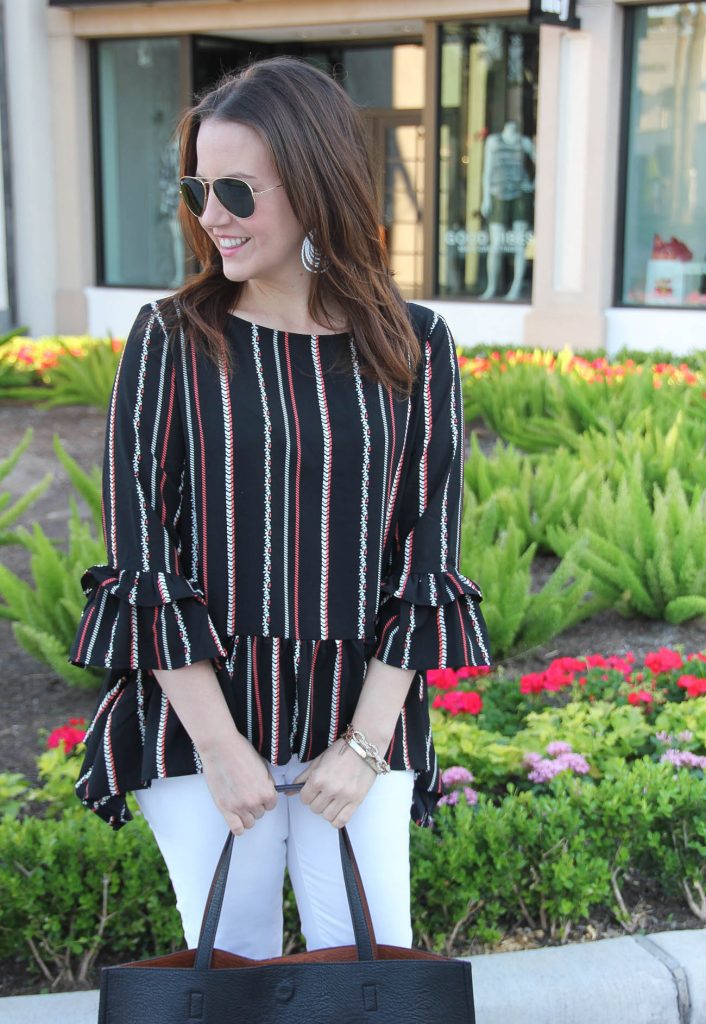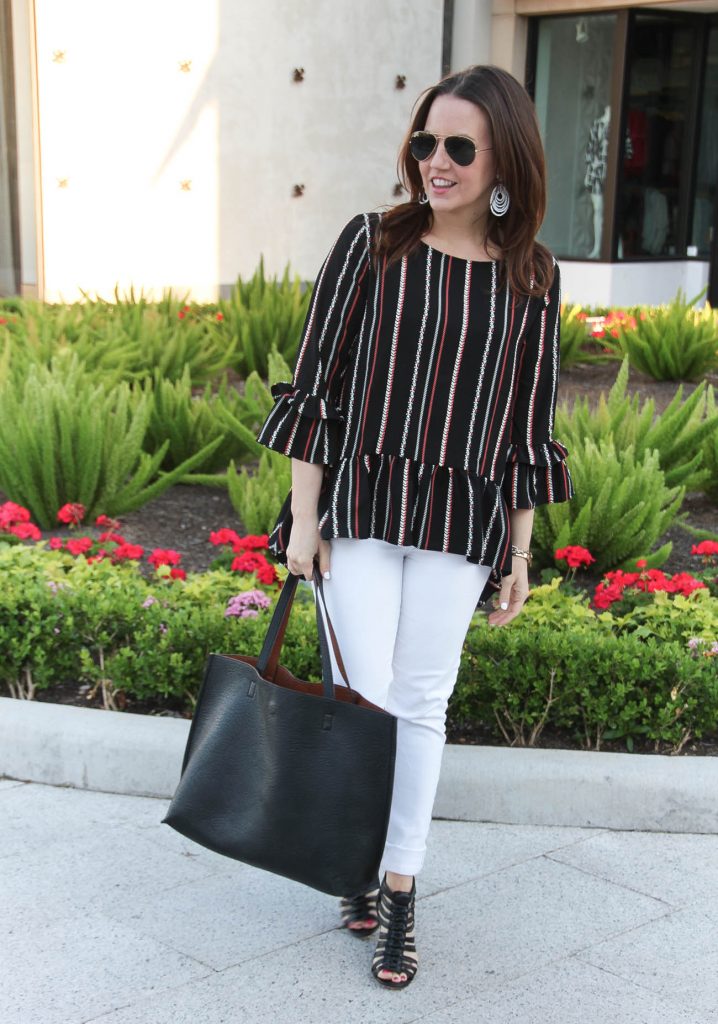 Hey there and Happy Friday!!!
This stripe print and color scheme on this top  is what first attracted me to it in the store, but I was a little unsure of the peplum/bell sleeve combo while on the hanger.  Definitely one of those tops that looks way cuter on than hanging in my opinion.  The peplum portion is such a fun detail and one that keeps growing on me.  The peplum is perfect for pairing with skinny jeans or my skinny work pants and of course a cute pencil skirt.
Heads up to all my Nordstrom cardholders, we are currently in the middle of a triple points period on card purchases!!  It's one of my favorite times to purchase those items that rarely go on sale, because it's like getting a discount.
I feel like 70% of the people I know have a birthday in May.  This past week we celebrated my father and father in law, and this weekend we celebrate one of my girlfriend's with spin class and brunch.  They are only the beginning too.  It's going to be a busy month ahead!  I hope ya'll have a great weekend.
SHOP THE LOOK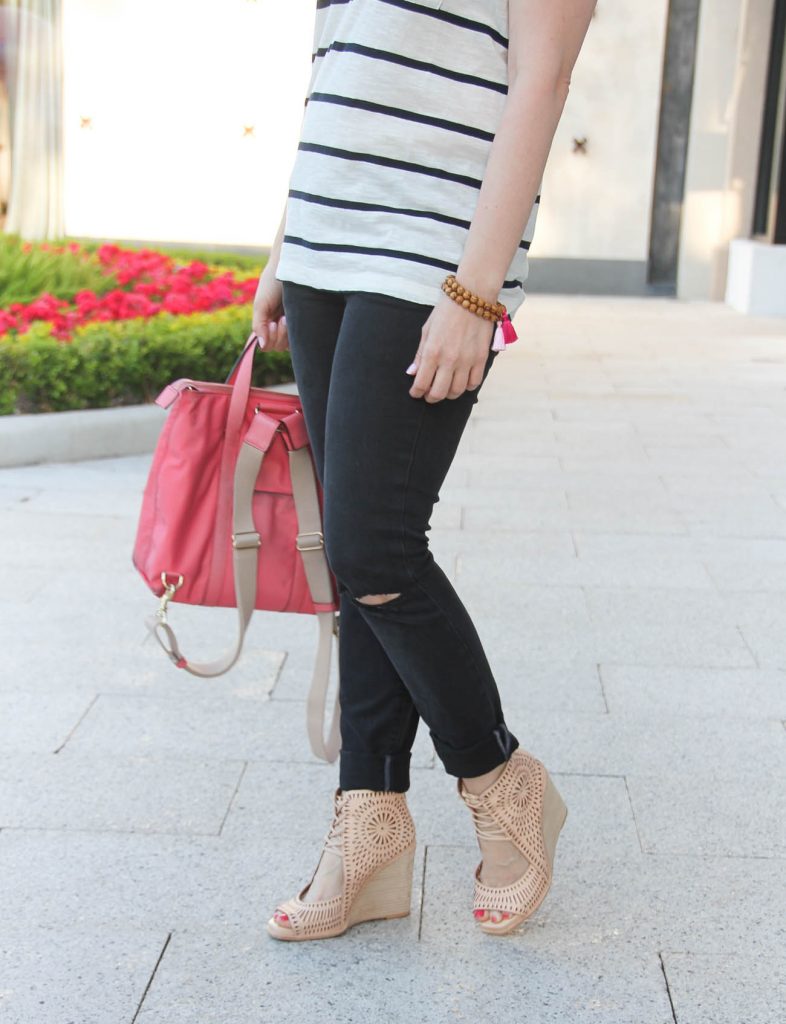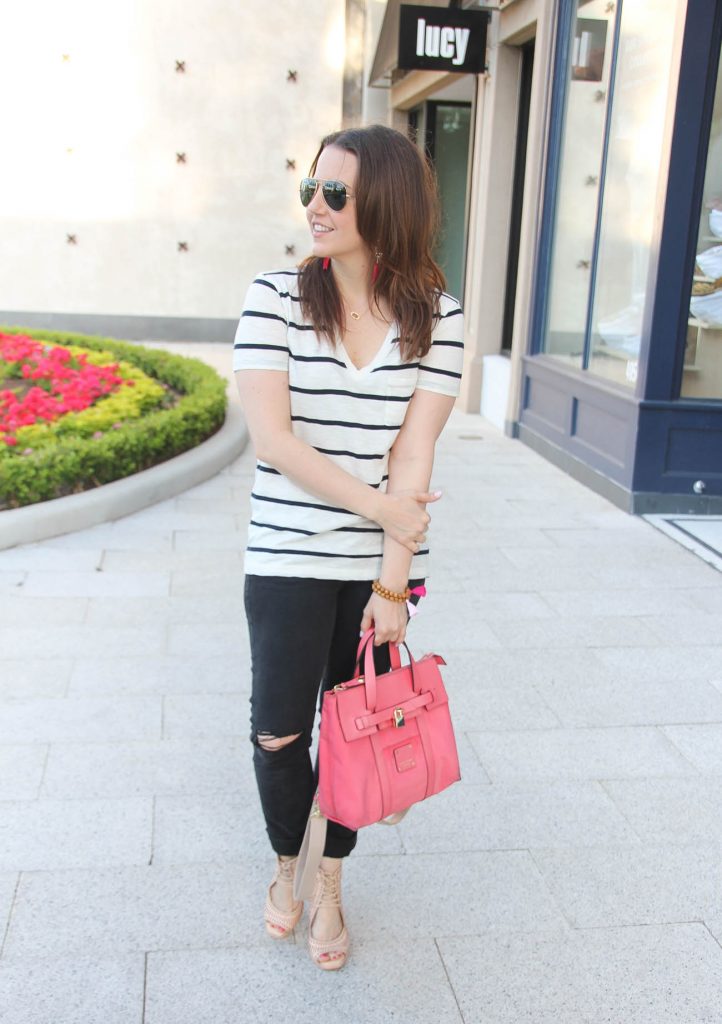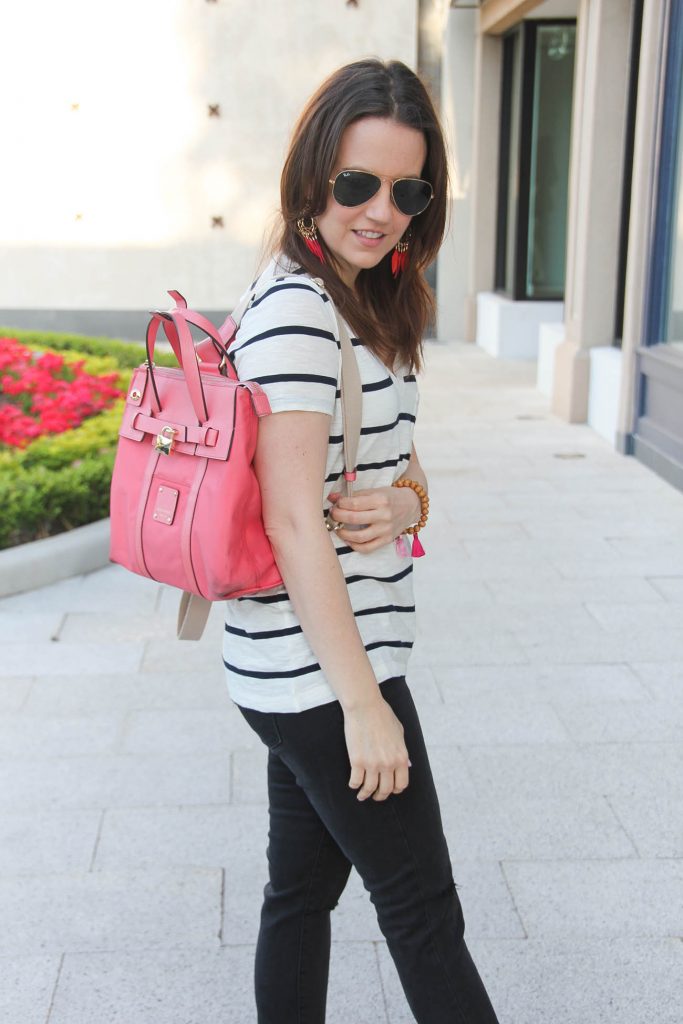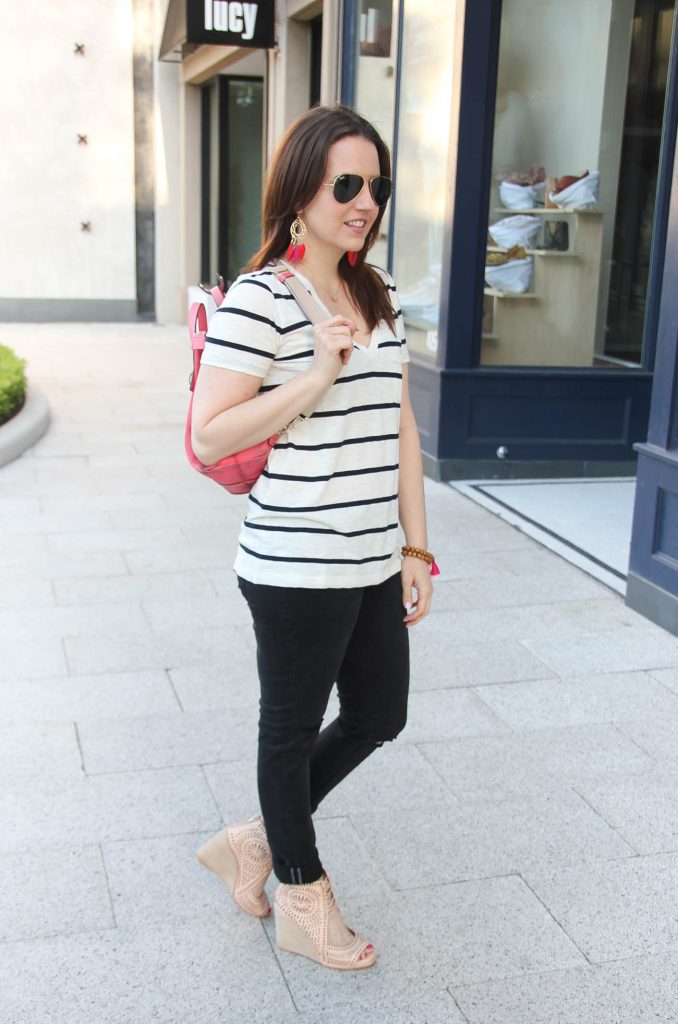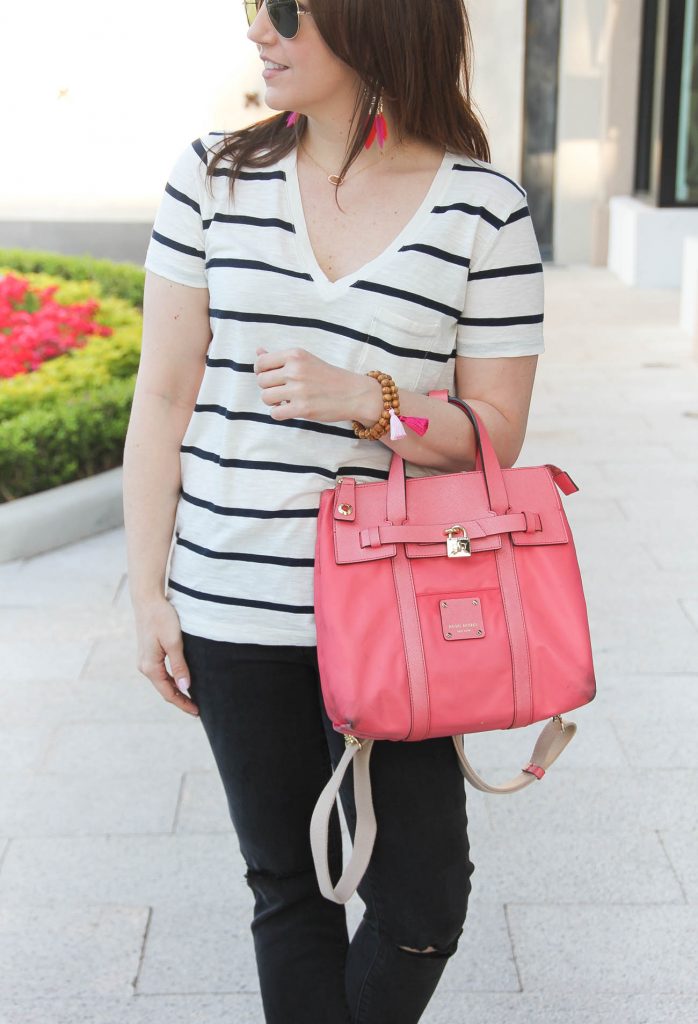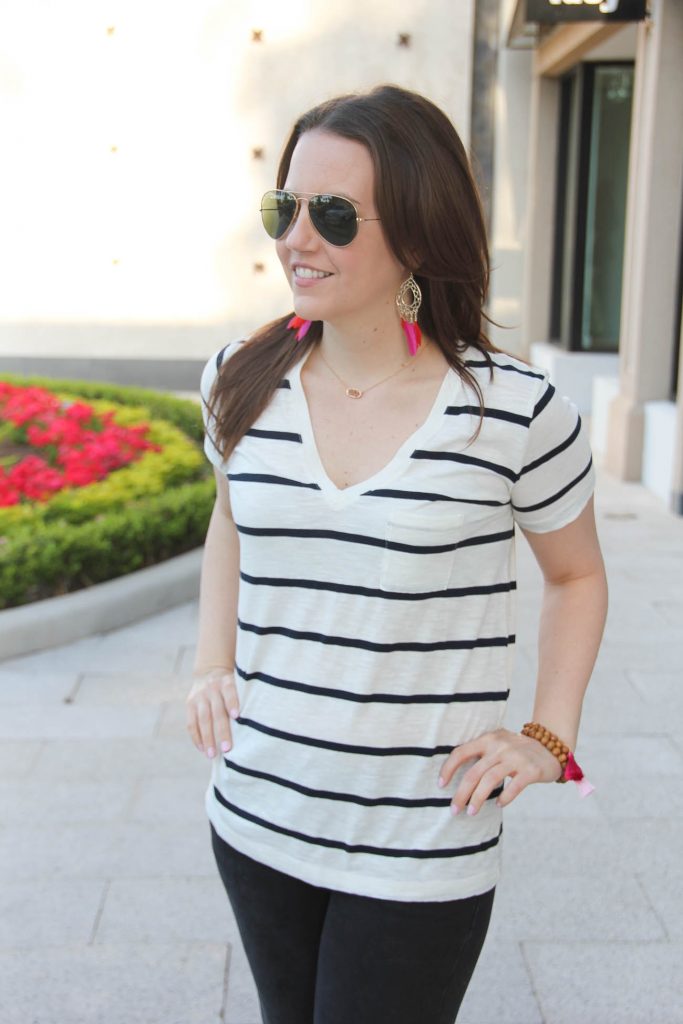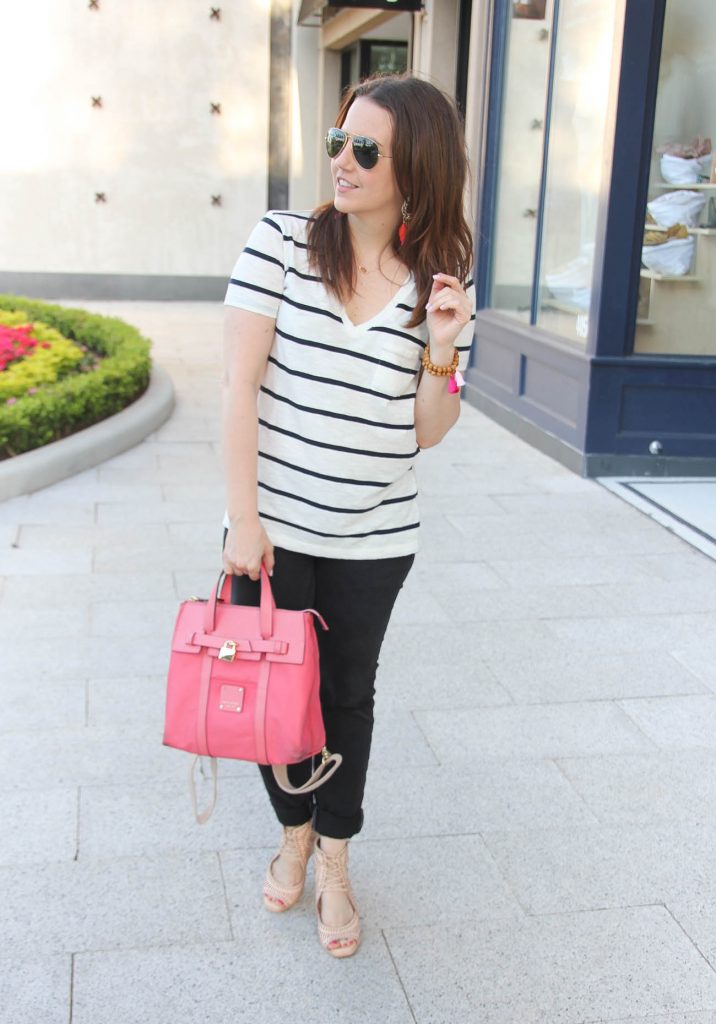 Hello friends!  As much as I love being dressed up, I also love a comfy tee like this striped v-neck one.  I think everyone needs a striped tee in their closet because they are so versatile.  You can wear them year round by creating layered looks for fall and winter pairing with shorts or in outfits like this one for spring and summer.  I can often be spotted wearing mine to work with a colorful pencil skirt.  It's also a great print to mix with others like florals.  These tee is a great price, and I love that the v neckline isn't super low.  I actually also purchased in this pretty brownish burgundy color too, because I love it so much.
Of course, I had to take my basic tee and jeans look and dress it up just a little bit.  I added my new favorite wedges and these gorgeous and really fun feather earrings.  They remind me of dreamcatchers and are super lightweight.  I love the bright colors of the feathers.  These earrings are going to be the perfect punch of color to many of my spring and summer outfits!
SHOP THE LOOK