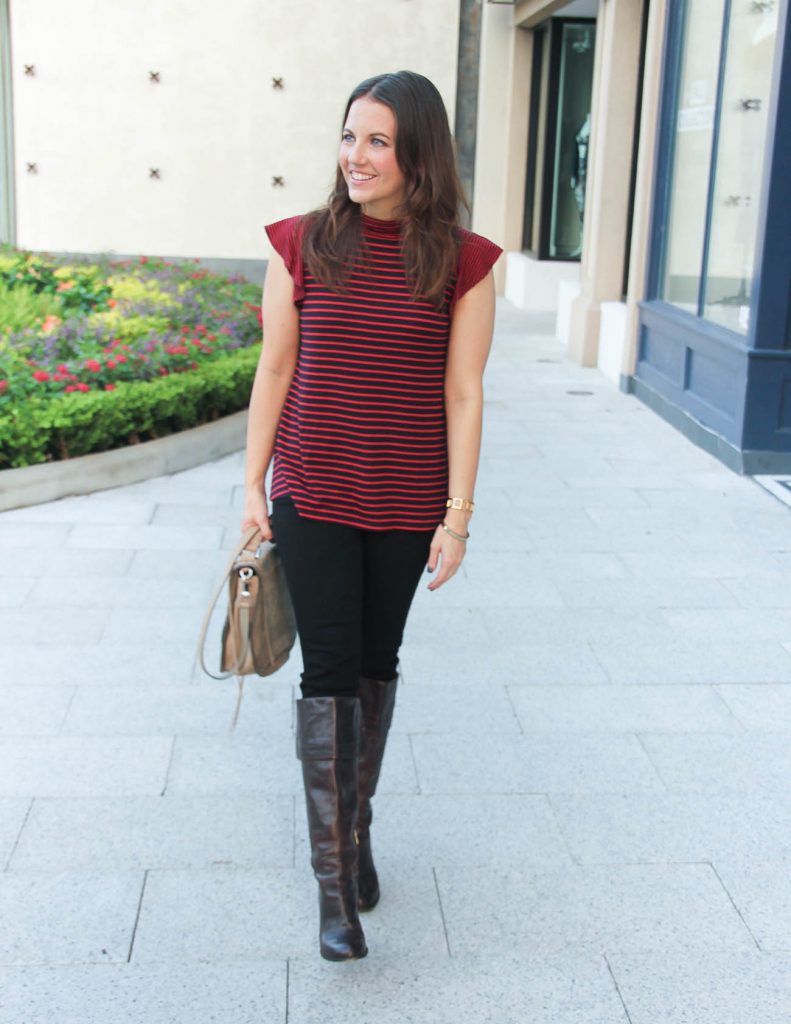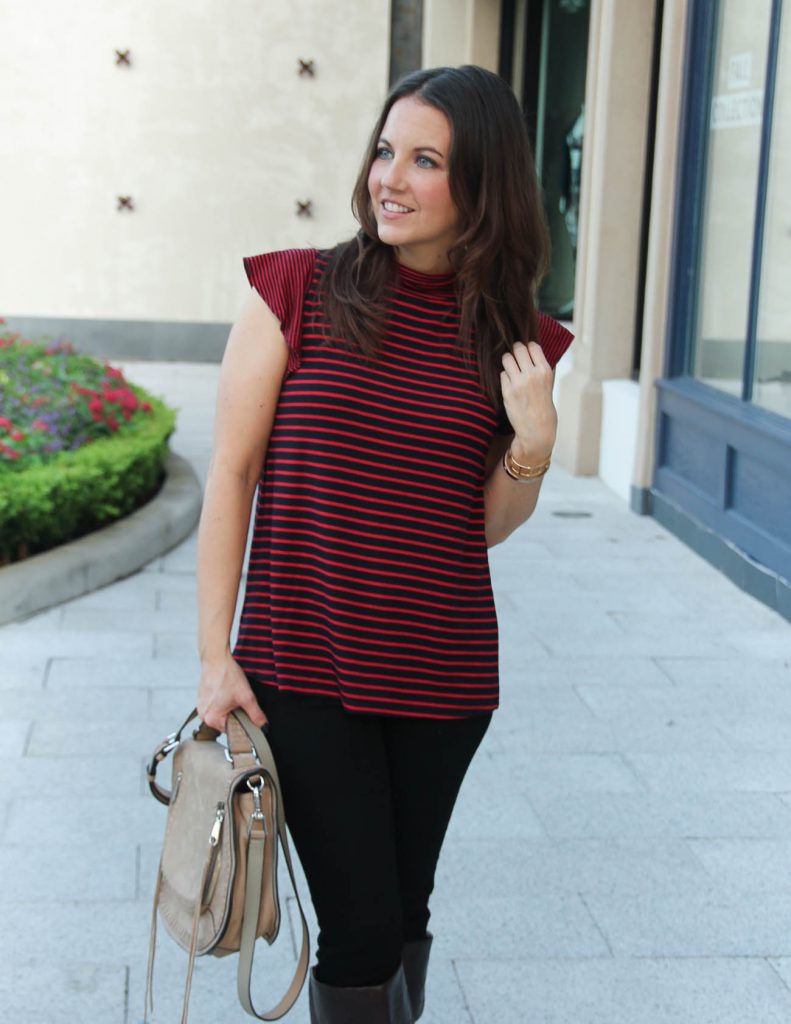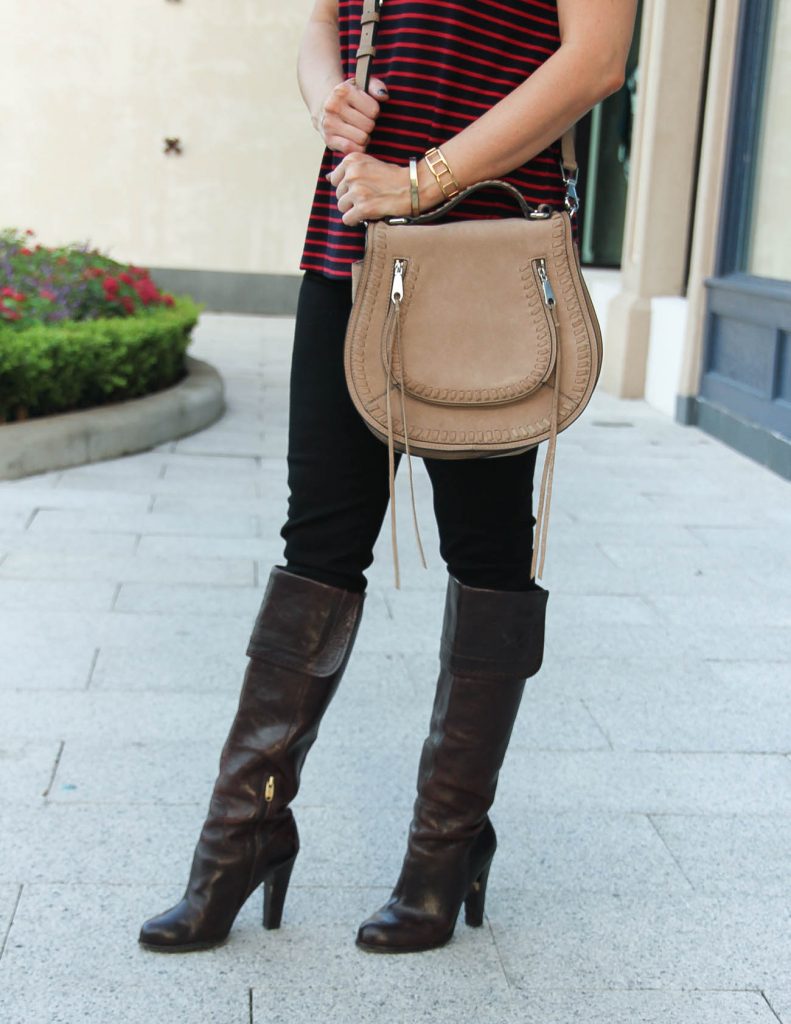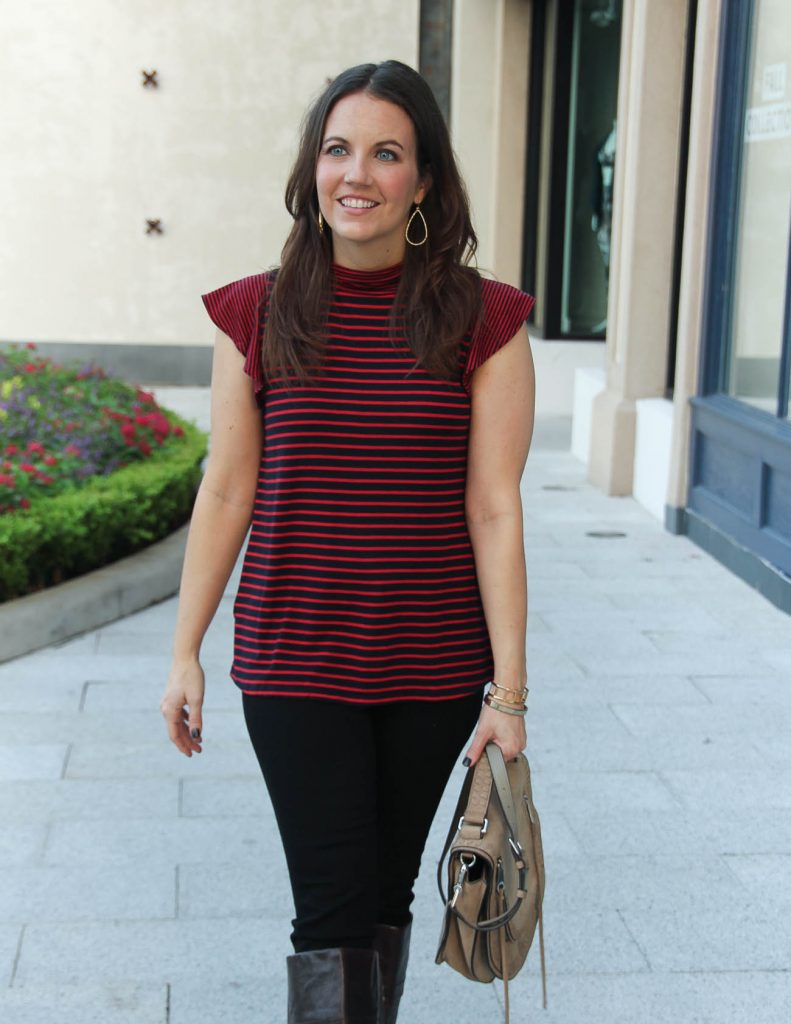 Happy Friday Friends! I am really excited for this weekend.  Some of my blogger pals and I are heading to a Style Summit at the big Houston mall.  It's kind of like a blog conference.  Several of the speakers are bloggers I love, so I'm excited to listen to all they have to say.  I'm also excited to see some of my blogger friends too.  It's been awhile since I have seen some of them, so I'm ready for a little catch up session.  Drop me a comment if you are in Houston and going to it.
We finally received our first taste of real cool fall weather, like pull out your sweaters cool.  It was nice to finally wear a few of the items I have been eyeing in my closet.  The afternoons are still on the warm side though.  One of my most requested fall items from those in Houston is for a cute fall top for warm weather.  It's hard to not want to put on those fall colors when it's already October.
I found this top a few weeks back on sale, and it's on sale again right now!  The navy and red striped design just felt very fall to me.  The loose fitting jersey knit material and flutter sleeve made this perfect for warmer days.  The mockneck turtleneck is loose fitting too, so not to restricting which is not always fun in hot weather.
I immediately pictured this top with black skinny jeans and brown riding boots.  You could also pair with booties or flats for a shoe that might work better in warm weather.  I just couldn't resist how cute these pieces look together.
I hope you all have a wonderful weekend. Thanks for reading, and I will see you guys back here next week.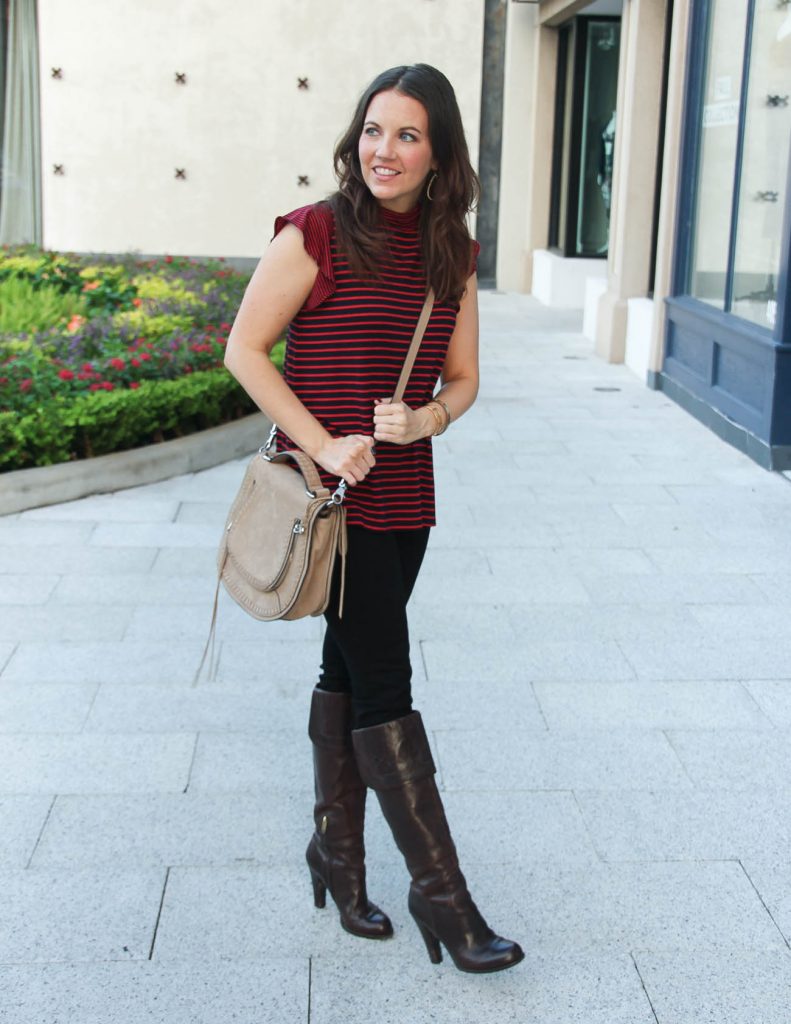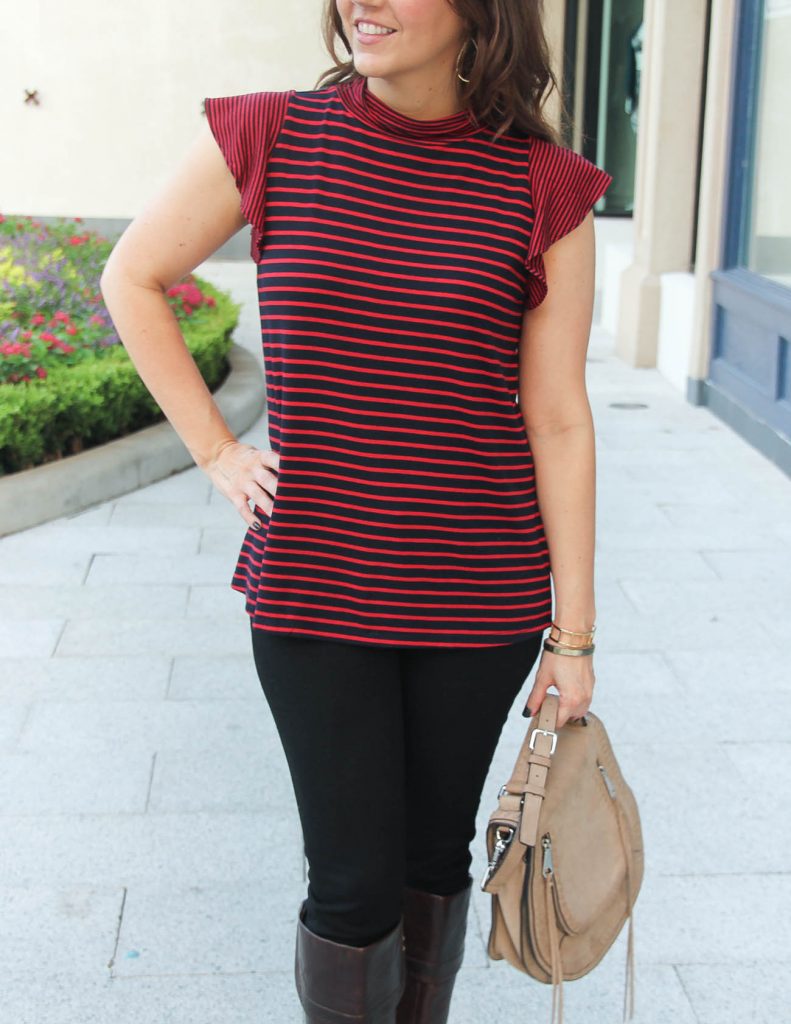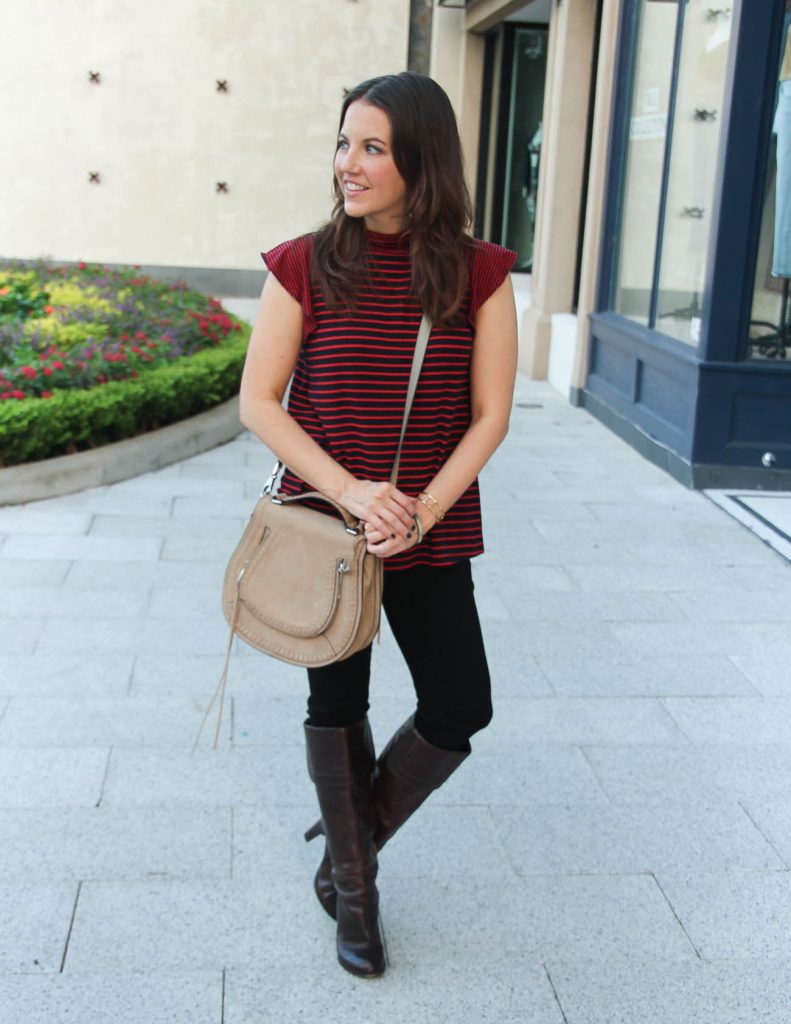 SHOP THE LOOK
Love this post? You may also love: