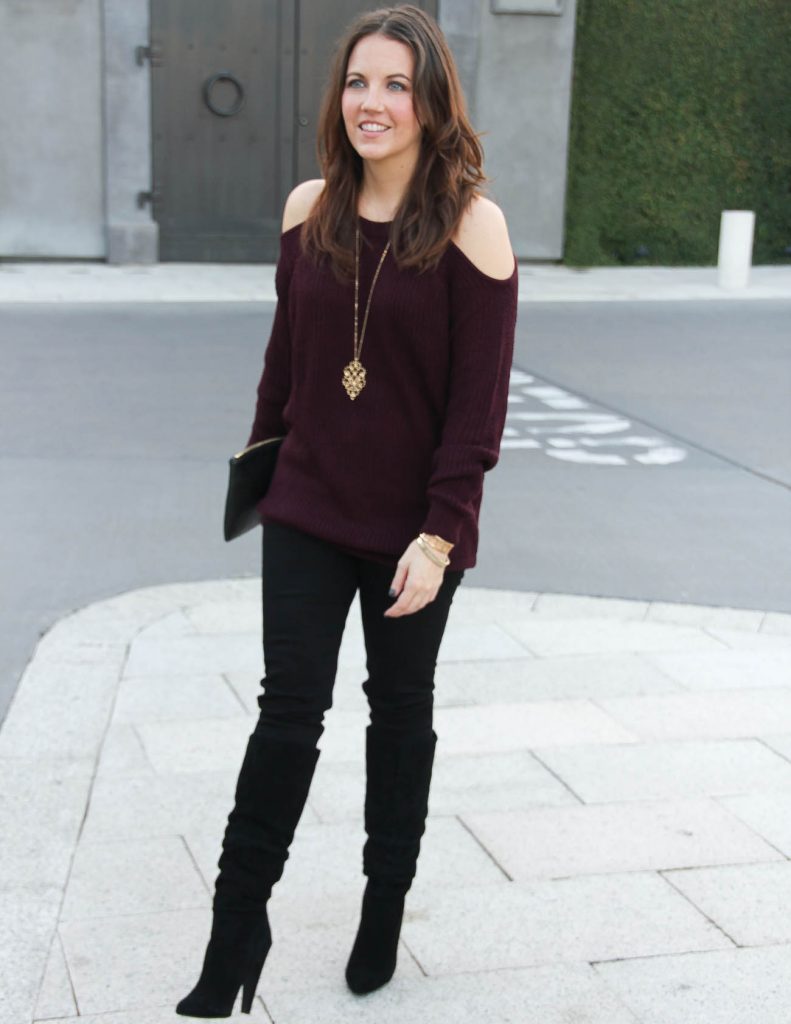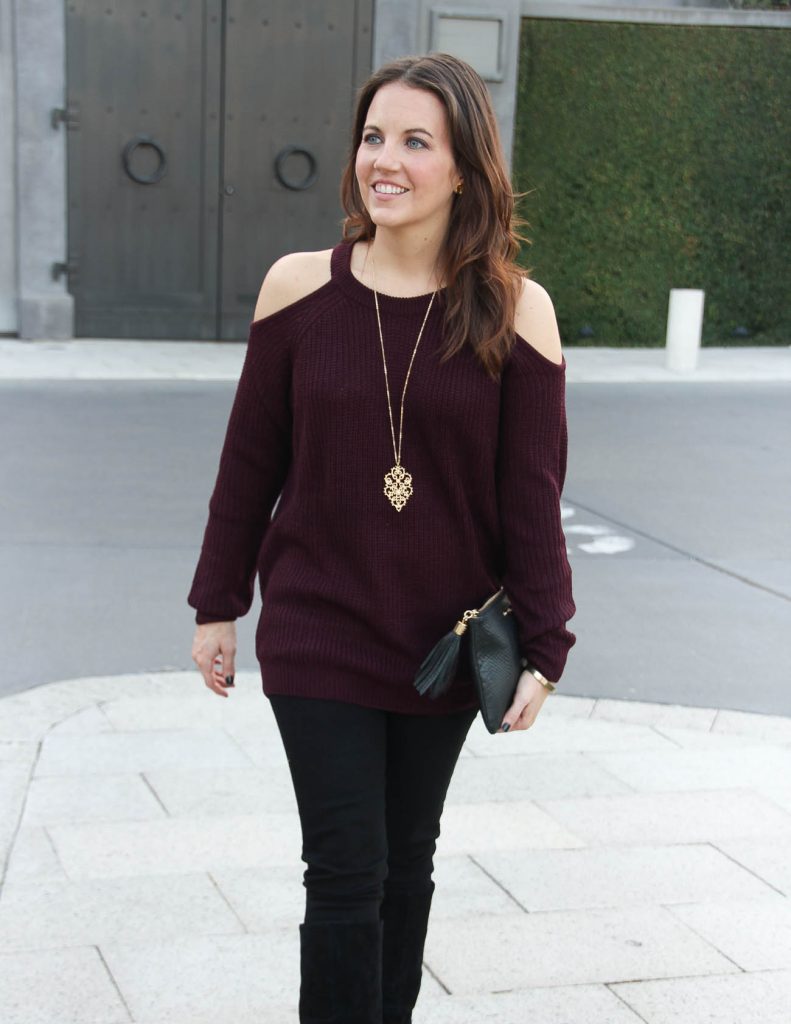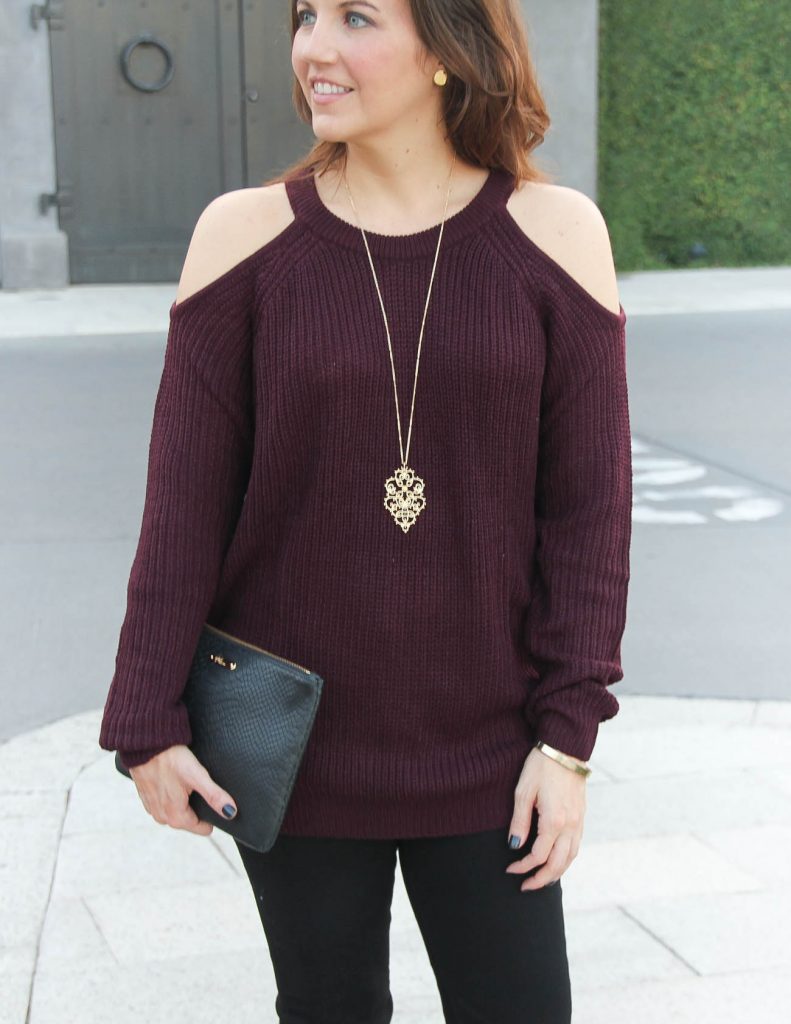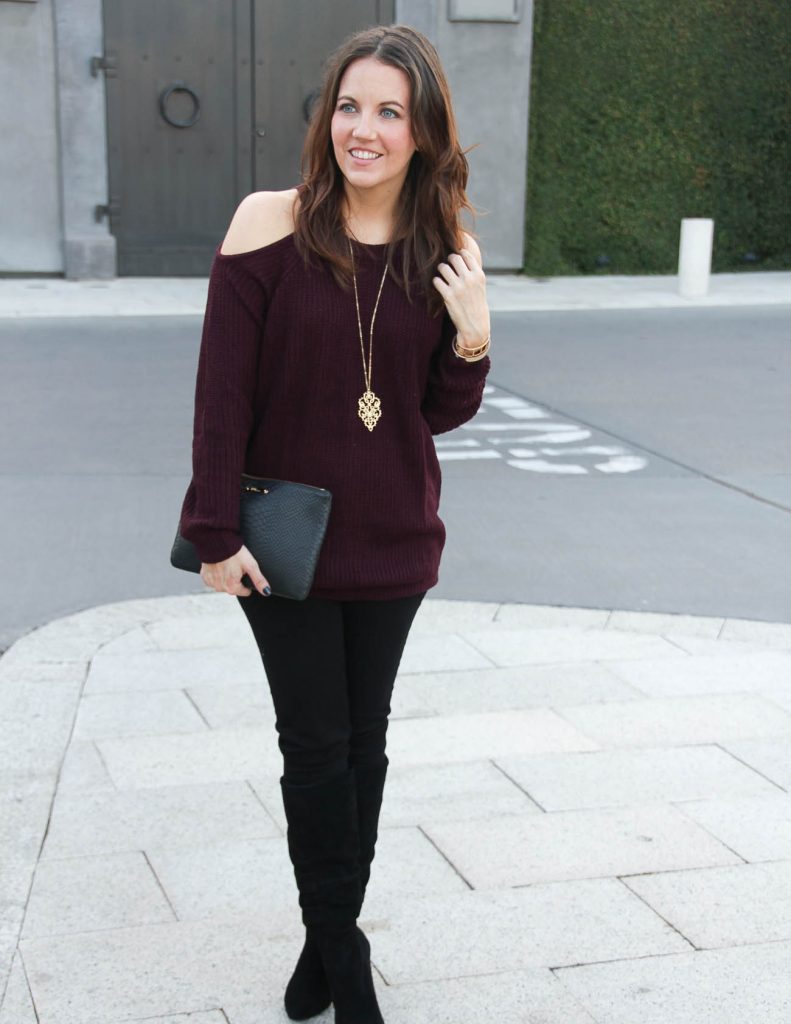 Hello Lovelies! I'm so excited this week is finally here! In a few days, I will be making my first ever trip to Vegas!! I'm going for a girlfriend's bachelorette weekend, so you know it's going to be fun.   If you have any recommendations on things to do during the day, leave them in the comments.  Our evenings are planned, but we have some free time during the day.
Now let's talk about this outfit.  My cold shoulder sweater love continues with this one in the most gorgeous shade of dark purple.  The color is so rich giving such a dressed up feel to the whole outfit.  I was sold on this sweater as soon as I saw this color.  It's the perfect shade for any and all holiday parties!
The weather is finally cooling off, and I may have to break out these black slouchy boots for work this week.  The afternoons might be a little too warm, but I can't wait any longer to wear them.  I know they will pair perfectly with skirts and dresses on cooler days.  One other way I plan to get lots of use out of these boots is with skinny jeans to all the happy hours and holiday parties.  This whole outfit would be perfect for Thanksgiving or Christmas.
I can't wait to see what outfits you have on your blogs this week.  Don't forget to scroll down to share or just to find more fall and winter outfit ideas.  Thanks for stopping by ya'll!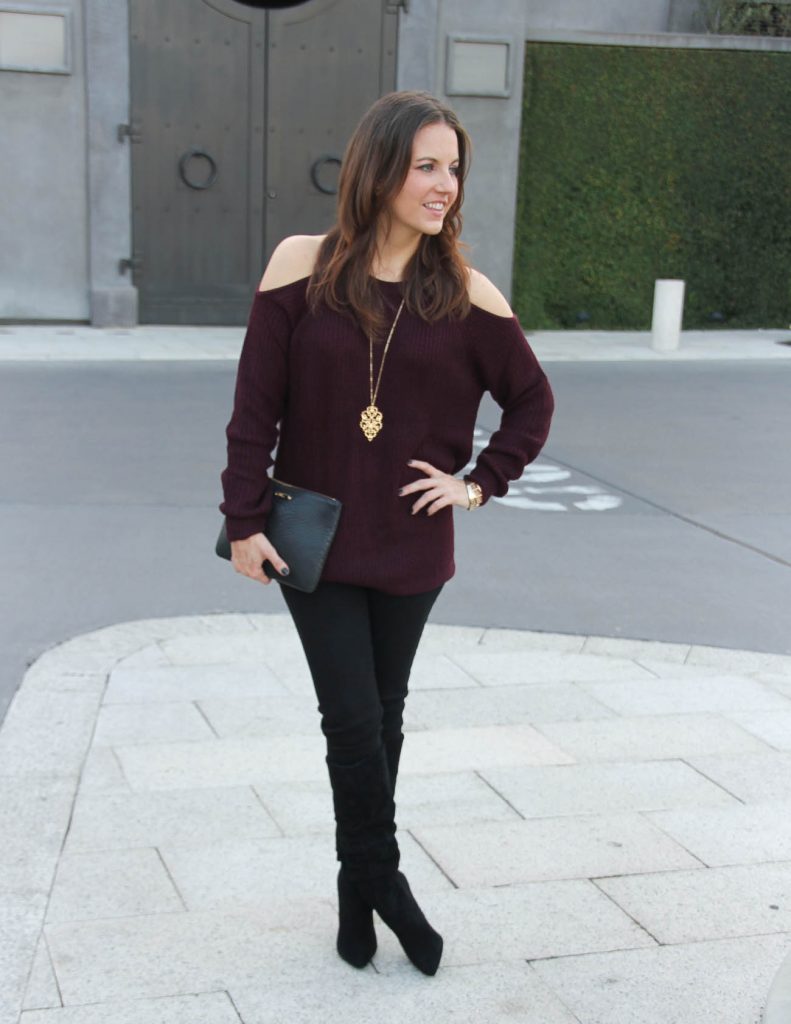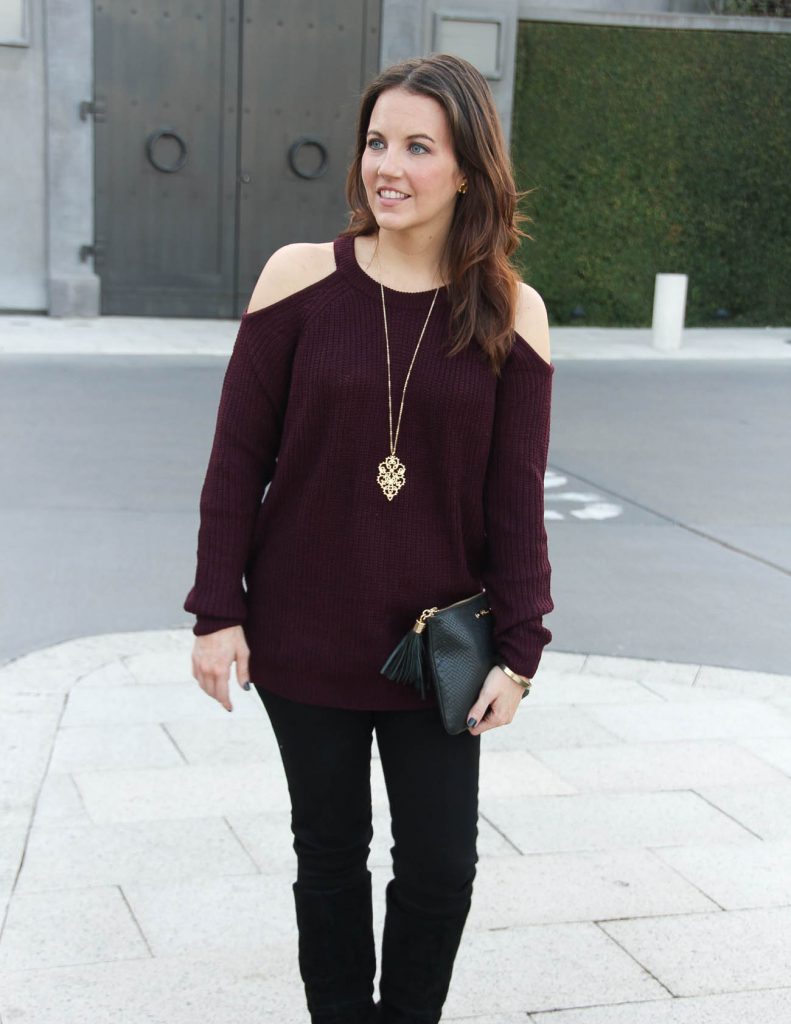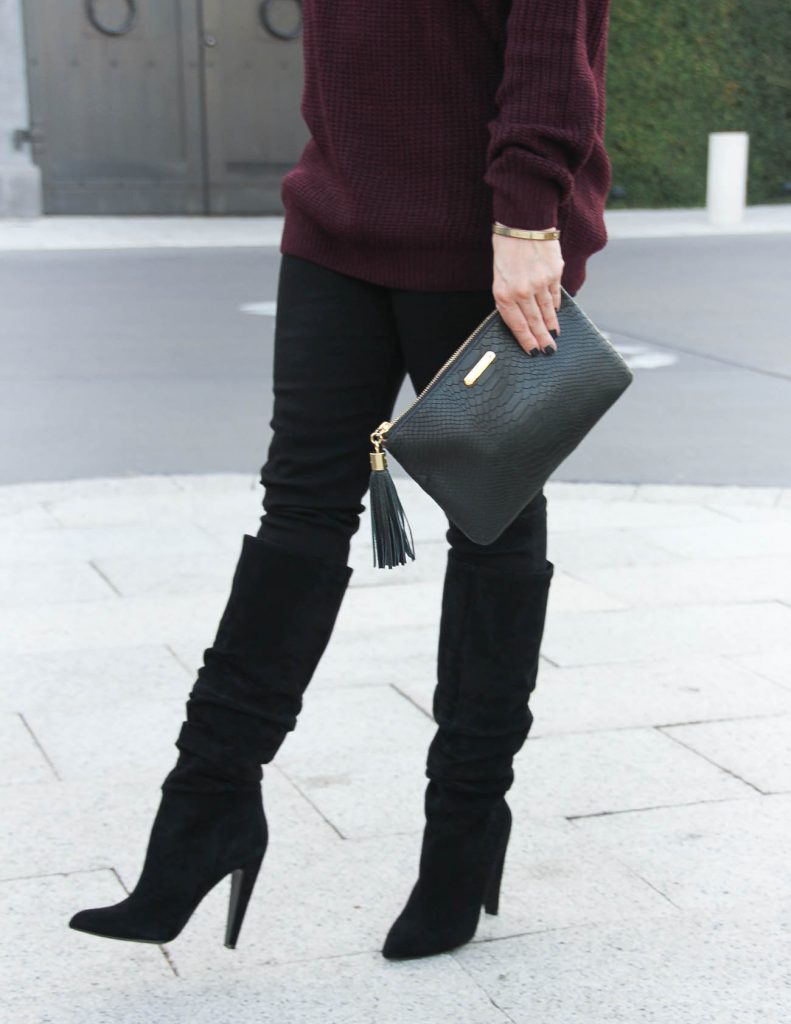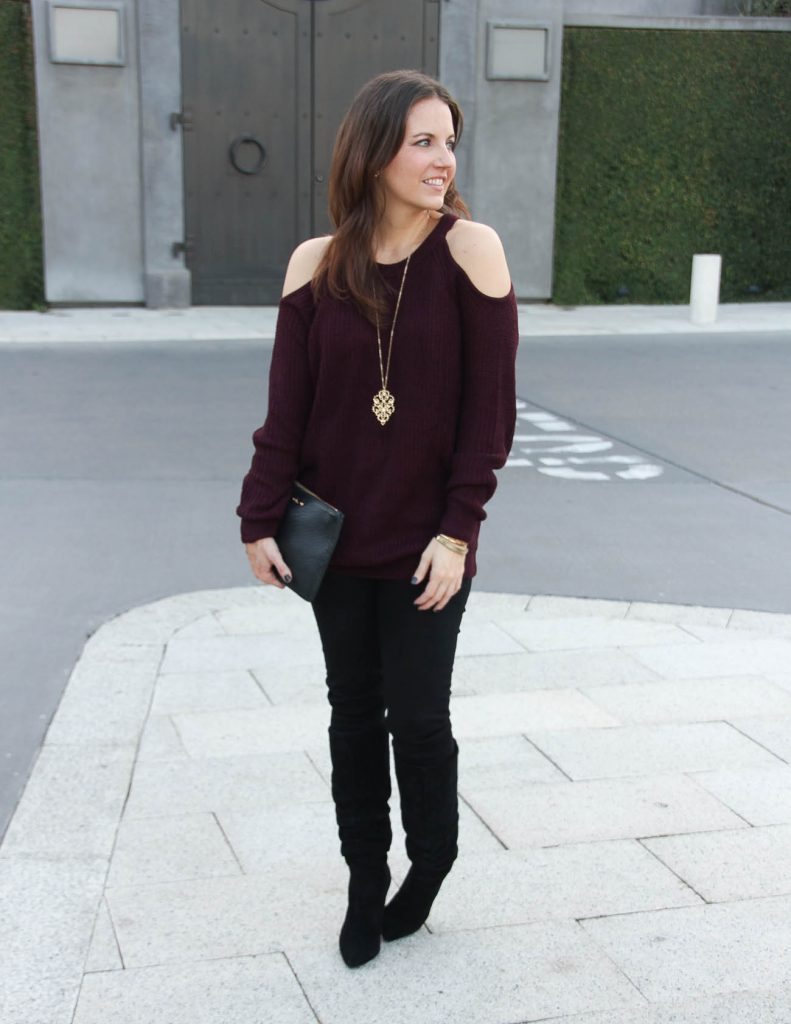 SHOP THE LOOK
Love this post? You may also love: