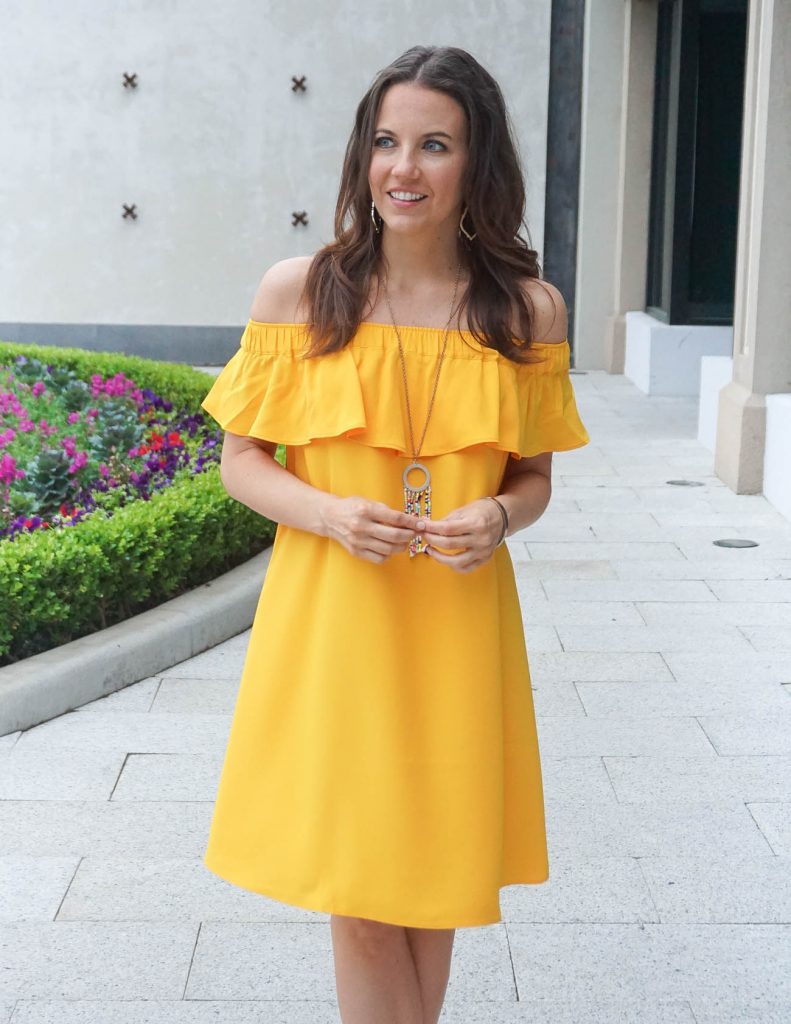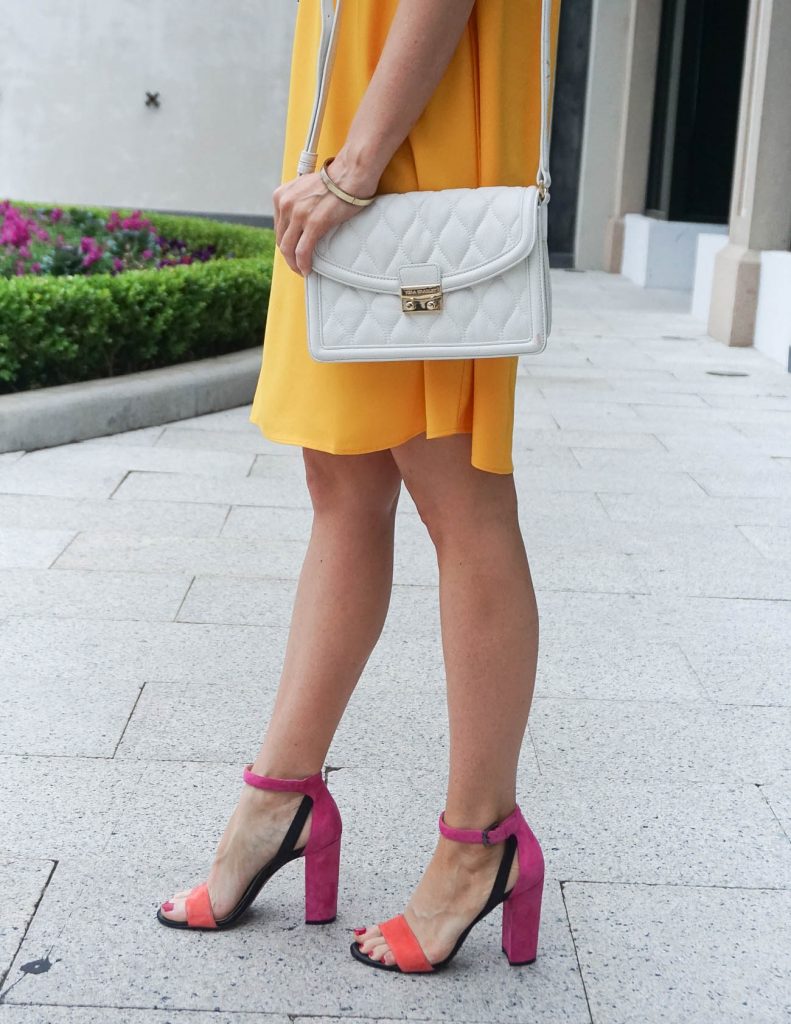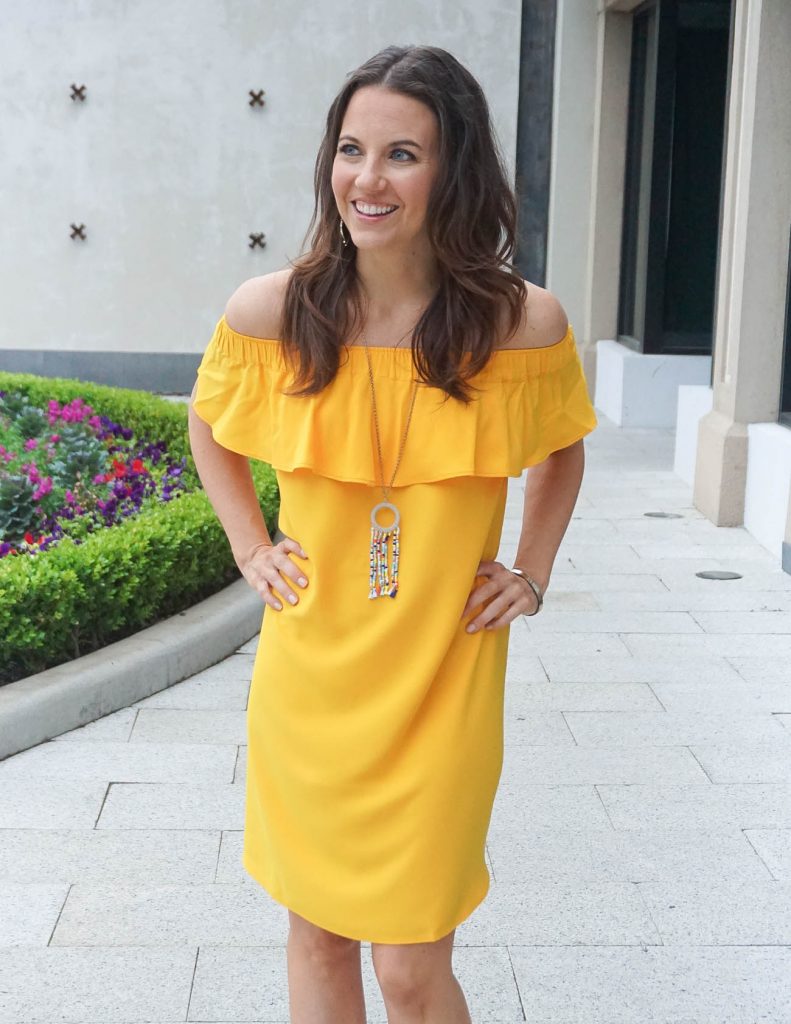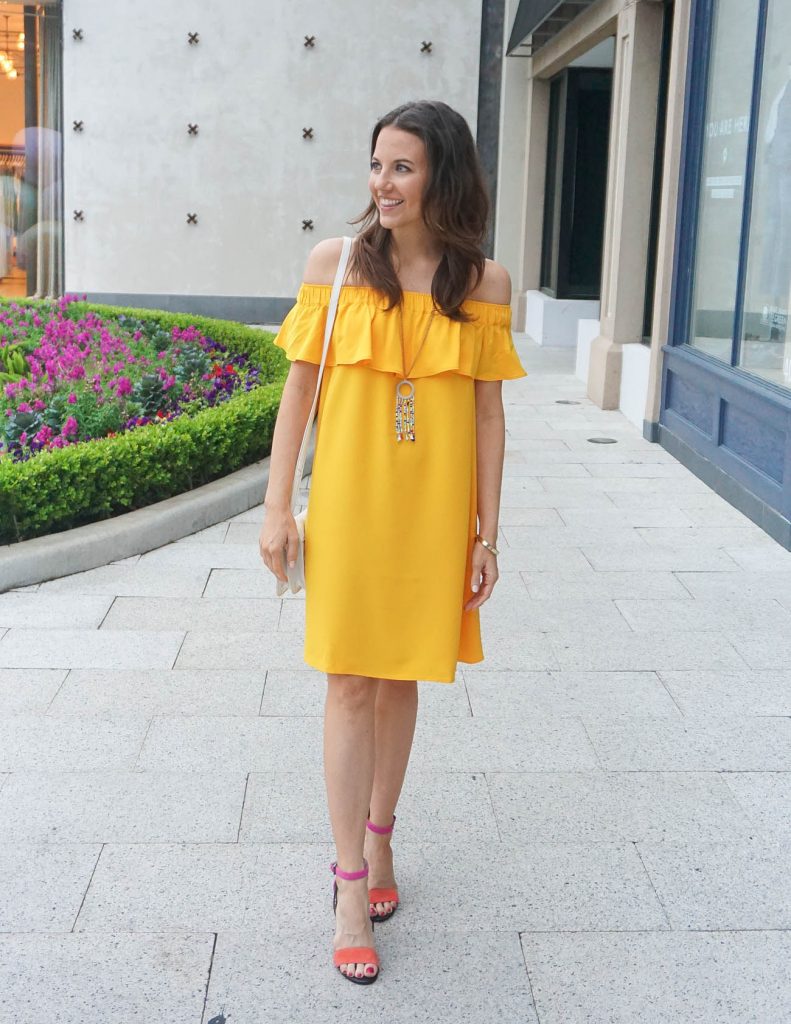 Hello!! How was your weekend?  We had a randomly cold weekend here.  I had to pull out my sweaters and coats.  I was not feeling it, and I ended up spending most of the weekend indoors in my coziest loungewear.
This yellow dress is a breath of fresh Spring air after our cold weekend.  I have been noticing a little bit more yellow out this season, and I'm really excited about it.  It's a color I love to wear, but I don't really own much of it.  I'm hoping to add a bit more this Spring and Summer.  The bold yellow of this dress was the perfect backdrop for my beaded tassel necklace.  I love how the different colors pop against the yellow.  For a more fitted look to this dress, try belting it.  You can pick a fun color like blue or red to contrast against the dress color.
I originally thought about pairing this outfit with neutral or brown wedges, but then I found these color-block cuties in my closet.  I love all the bright colors mixed together.  It just adds to the fun and flirty nature of the dress.  This outfit would be perfect for an afternoon sipping wine on a patio friends, a casual evening party, or a fun date night.
I found a few more yellow favorites below, and don't forget to check out today's Style File Link Up!  Ya'll have a good week!
YELLOW INSPIRED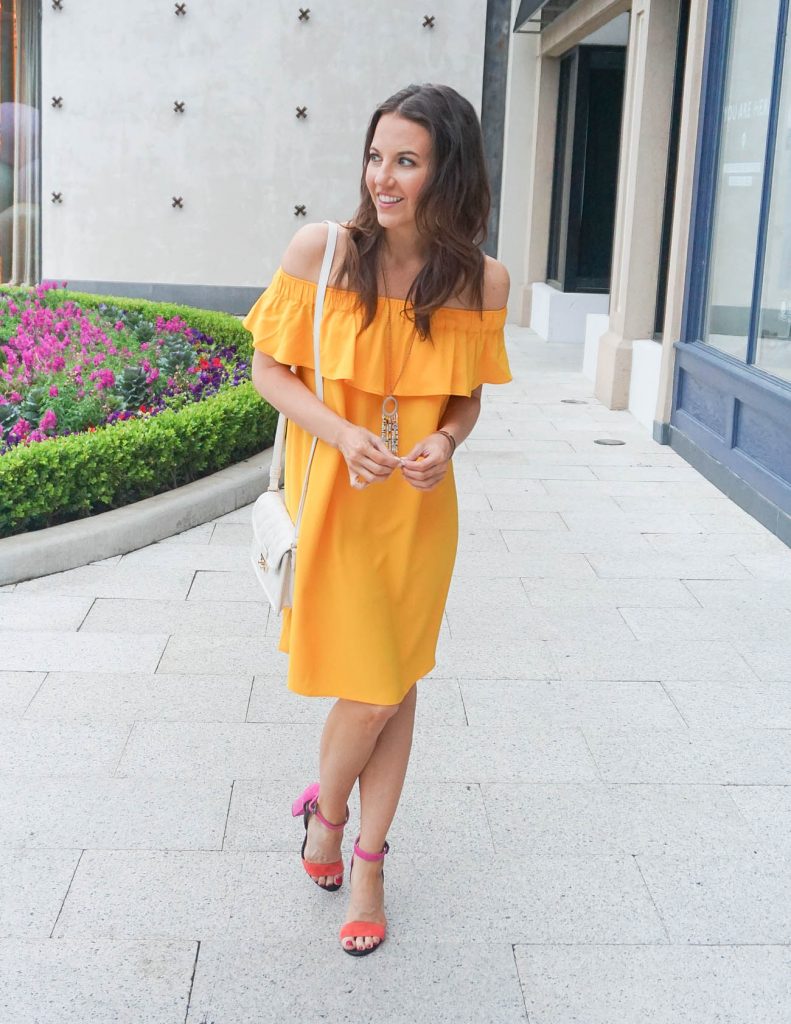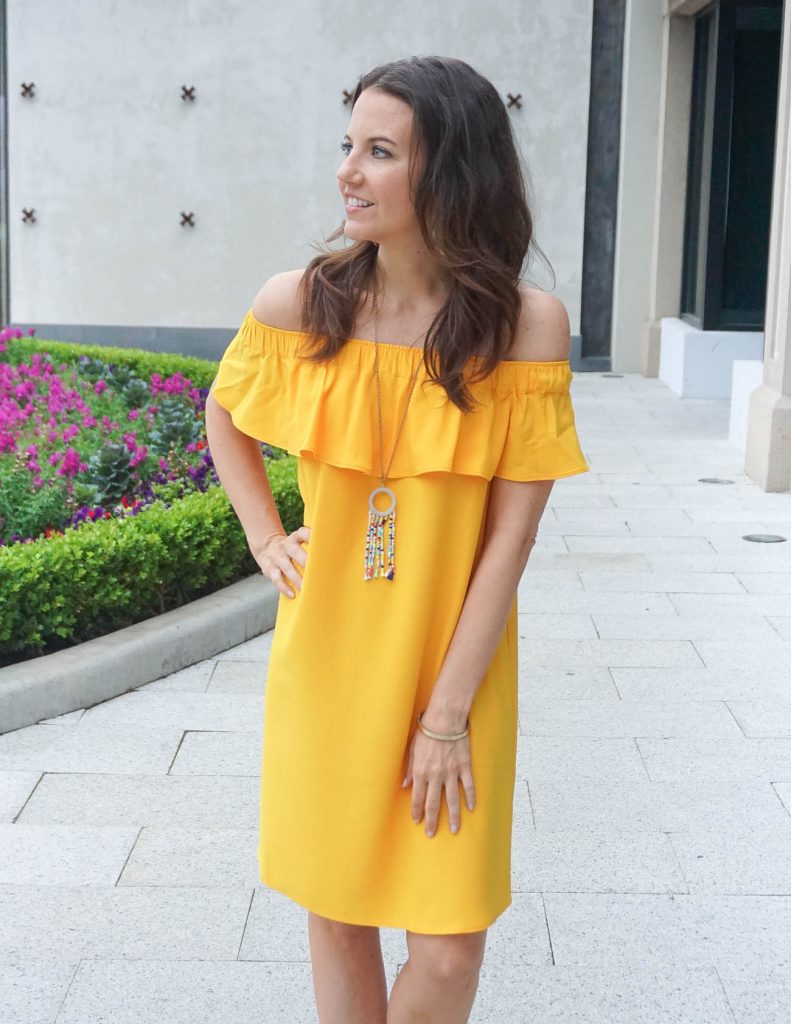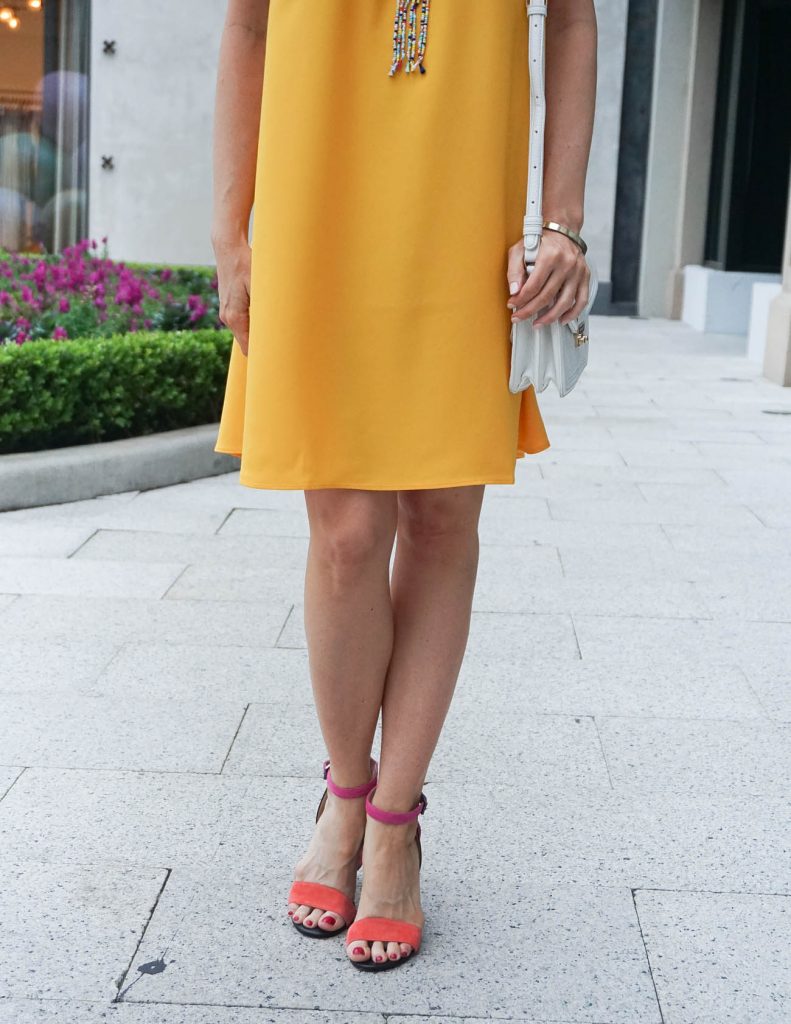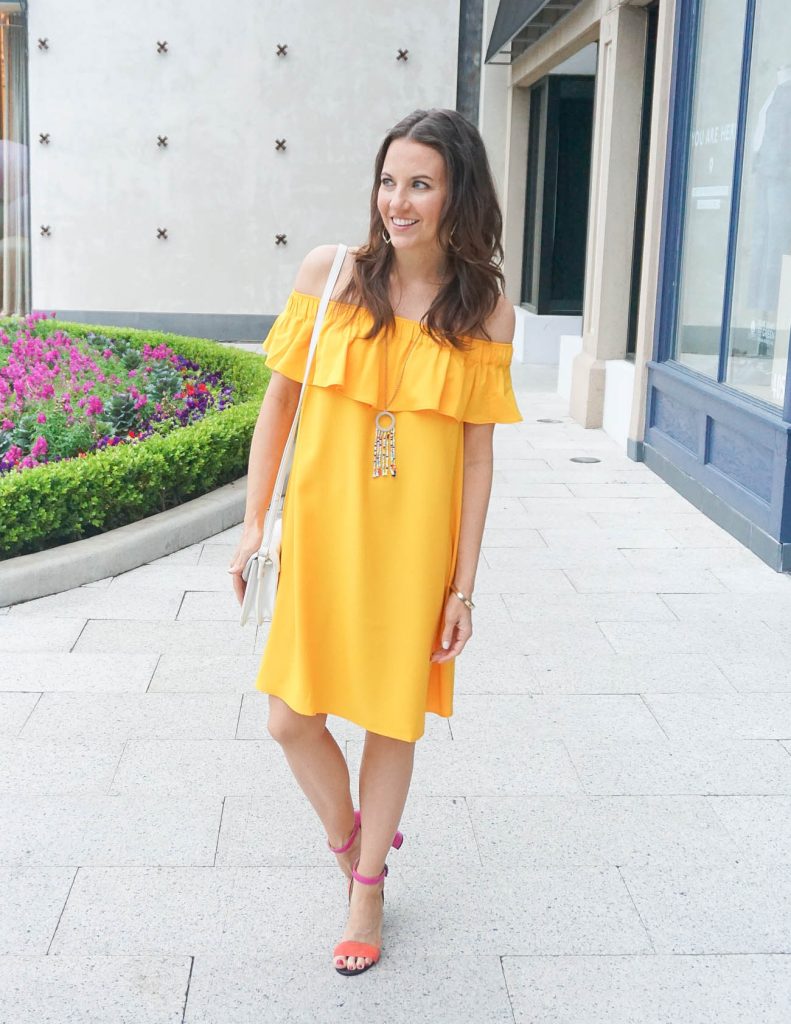 SHOP THE LOOK
Love this post? You may also love: