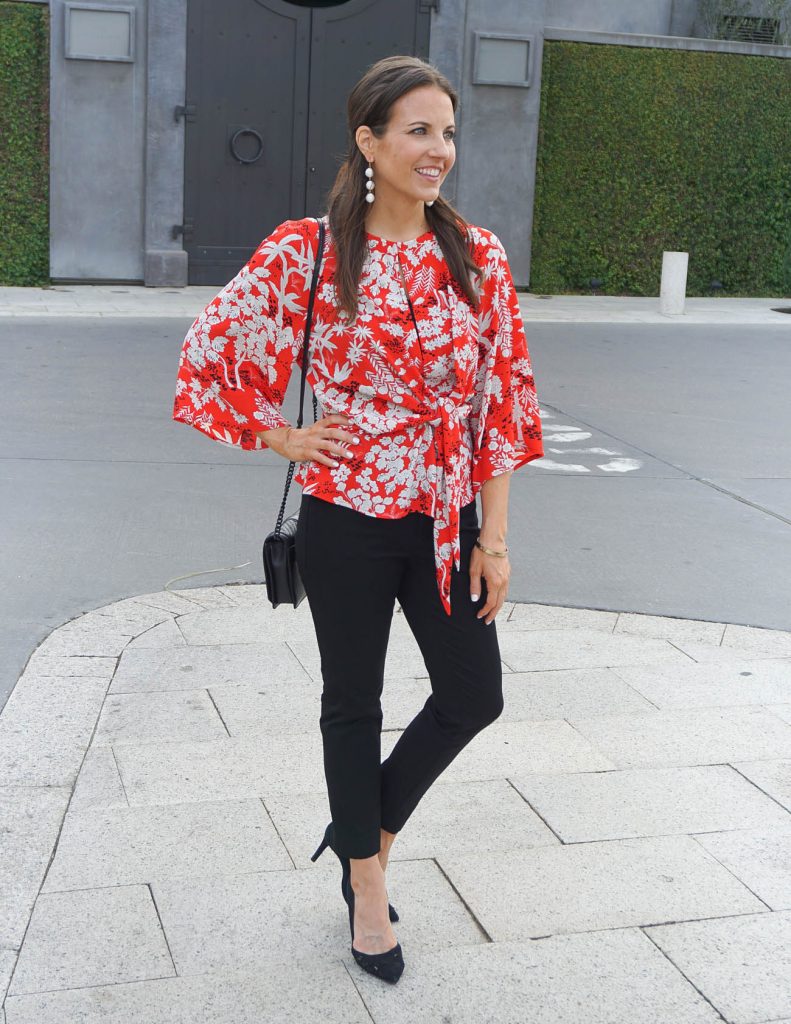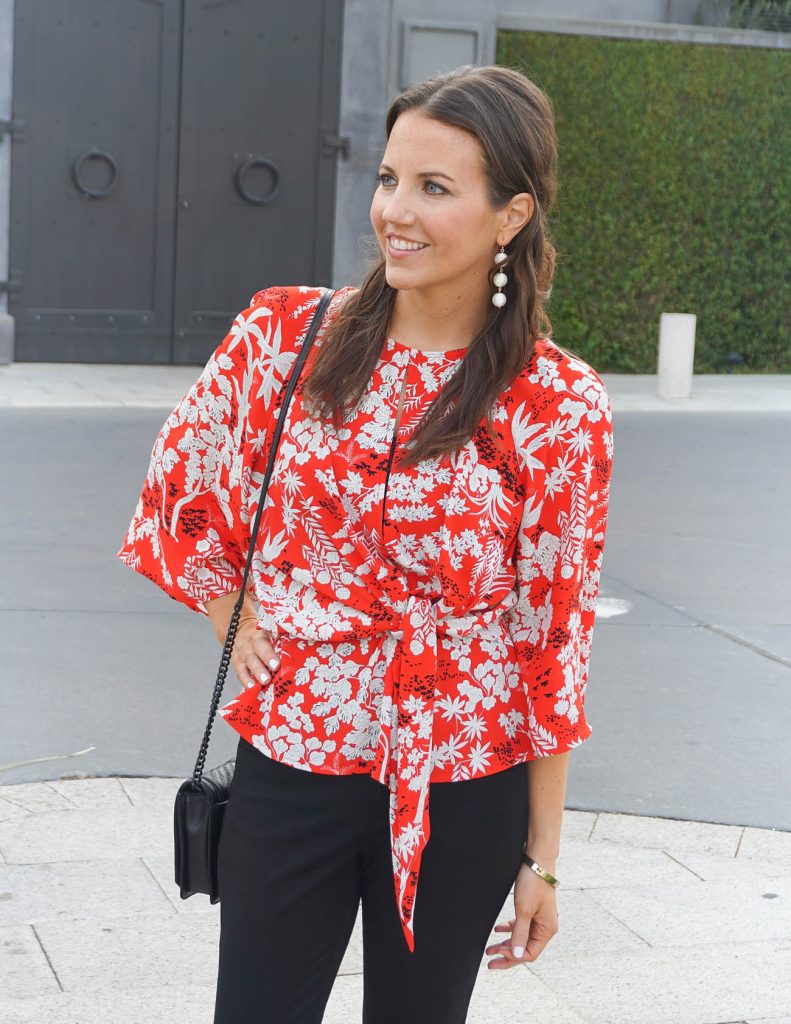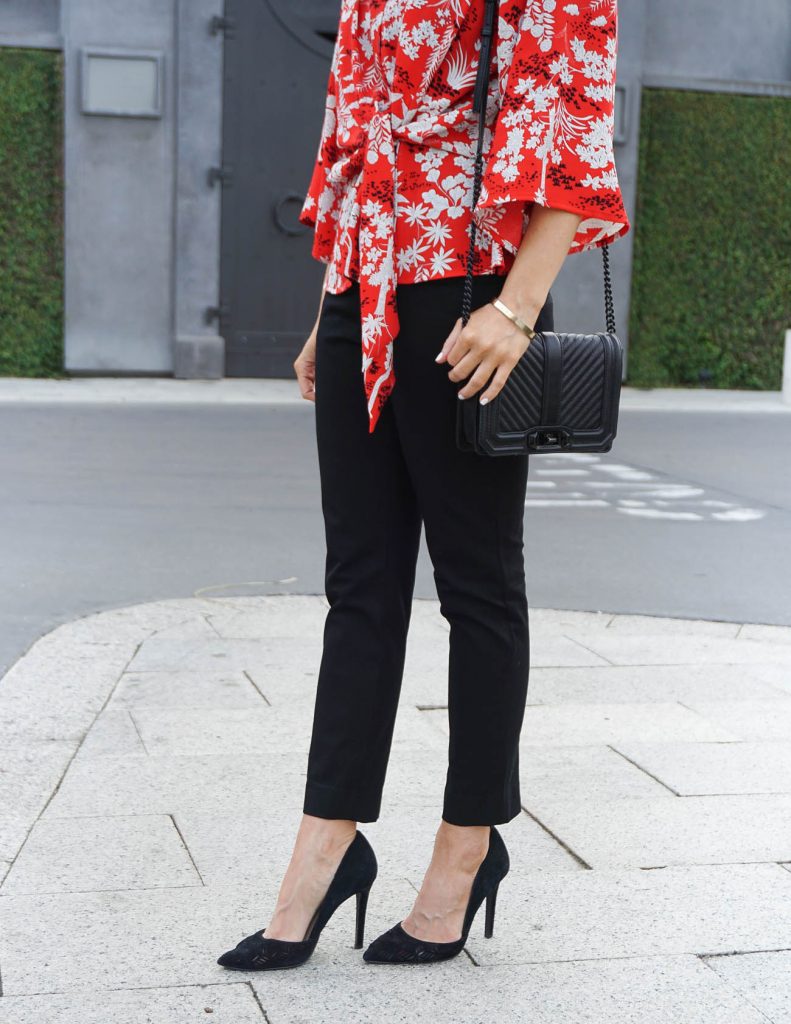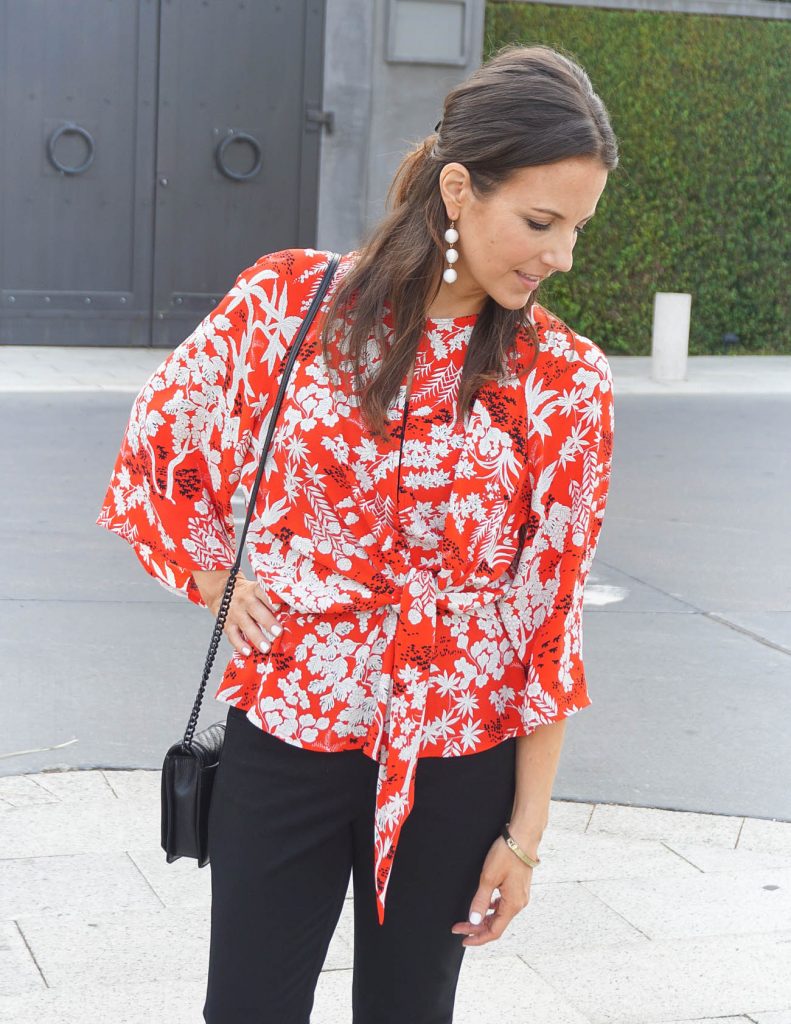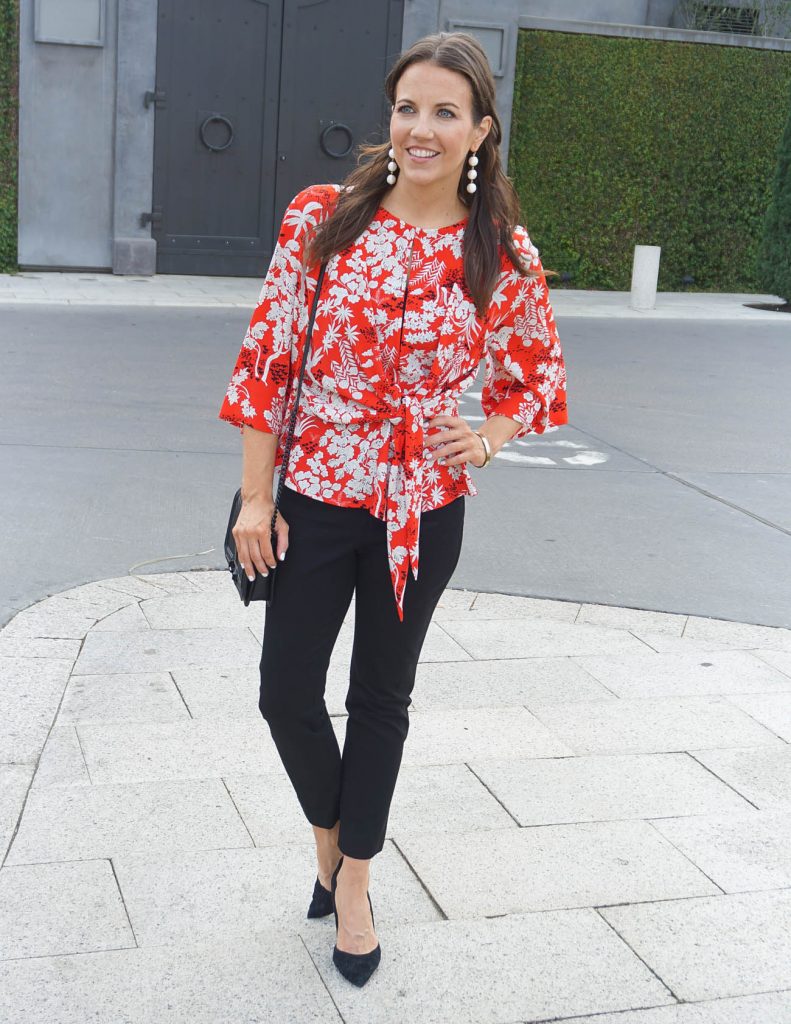 Happy Friday the 13th!! I find some people think this is a good luck day and others think it's a bad luck day.  I have decided to wait until the end of the day to decide. 😉 I know it's going to be a busy one at work which is fine with me because it will make the day go by so fast, and then Hello Weekend!
My favorite new work pants and I are back with another work outfit for you.  I love these Topshop tops for the office.  You can find it in both solids and prints.  The red, white, and black floral one really caught my eye.  It's a print that will work across all seasons, so you can get lots of wear out of it.  I love the tie waist look to add a little definition to the waist.  The loose breezy fit makes this top pair perfectly with skinny pants and pencil skirts.  You can take this top to weekend by adding in skinny jeans.
The top does have a slit in the front and back.  I'm wearing a black camisole with this one to make it more work appropriate.  Also, it's Topshop, so you will need to size up.  I'm wearing a US6.
I hope you all have a great weekend ahead!  If you are in the mood for a little sale shopping, Shopbop is having their big sale of the year!  You can save 20% off or 25%  if you spend over $500.  I'm planning to check out their jeans because I need a new pair, and probably the shoes because well you can never have too many shoes.  Thanks for stopping by ya'll!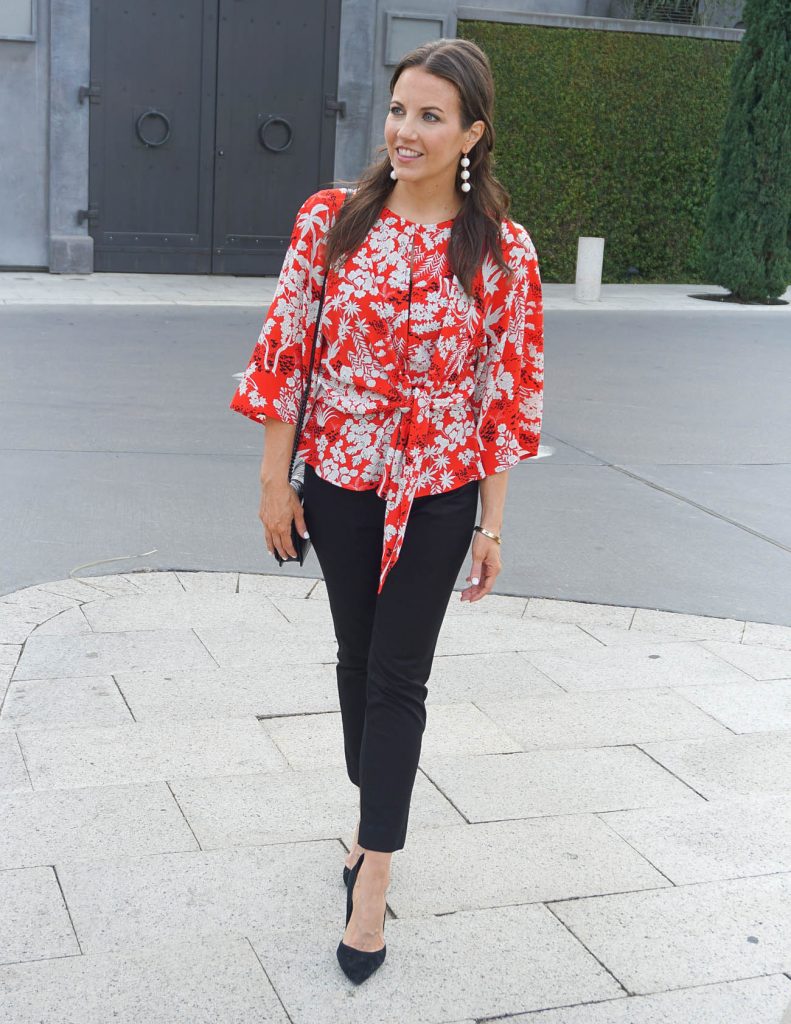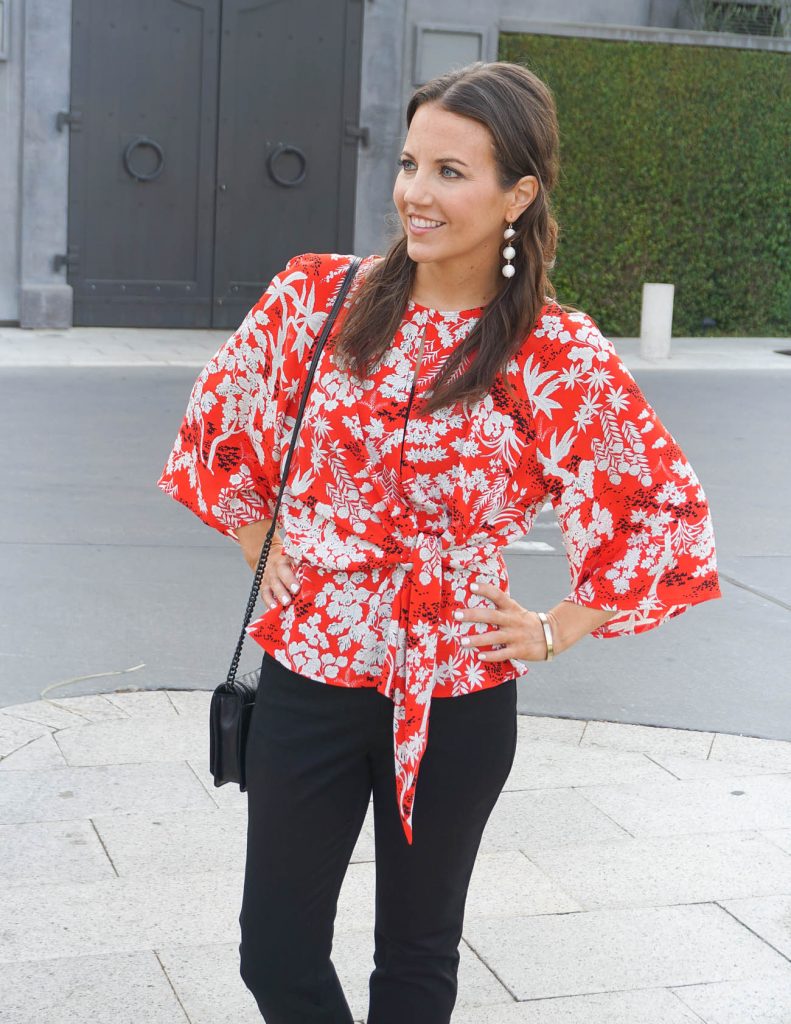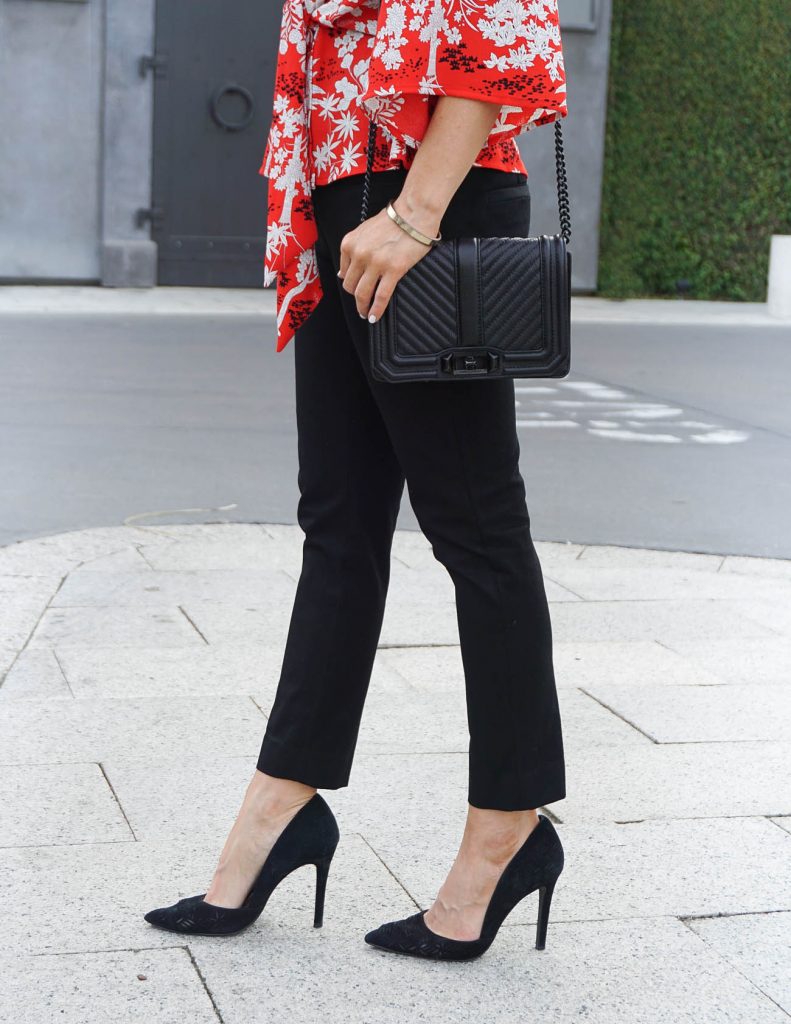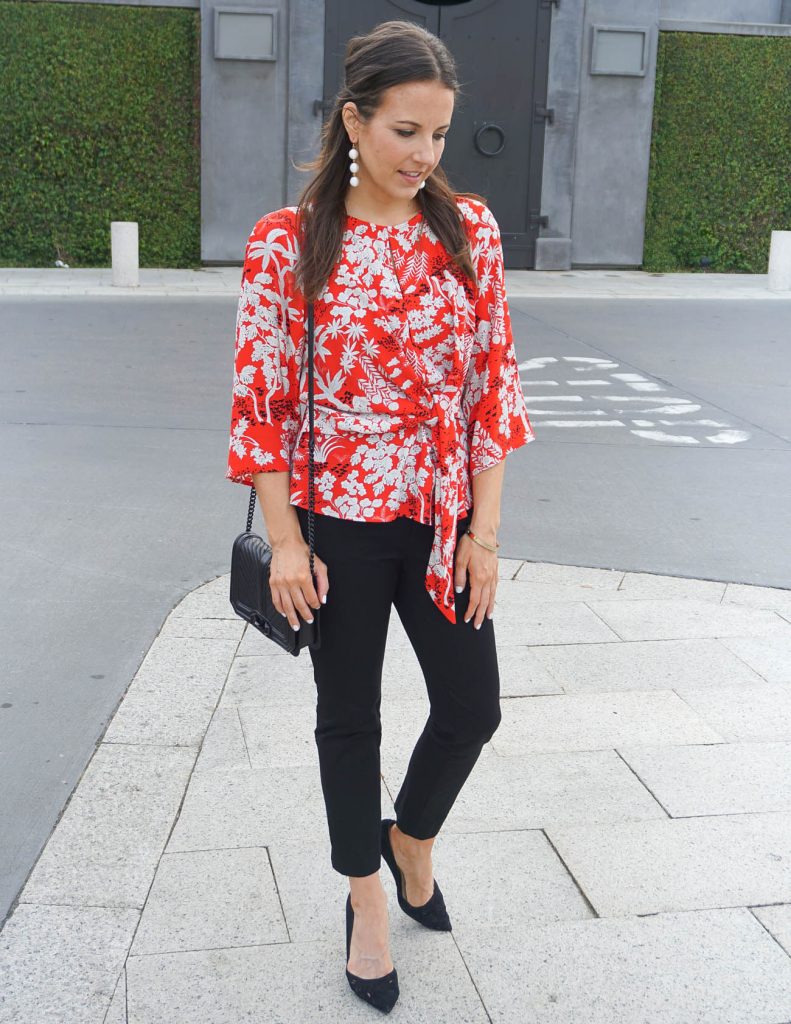 SHOP THE LOOK