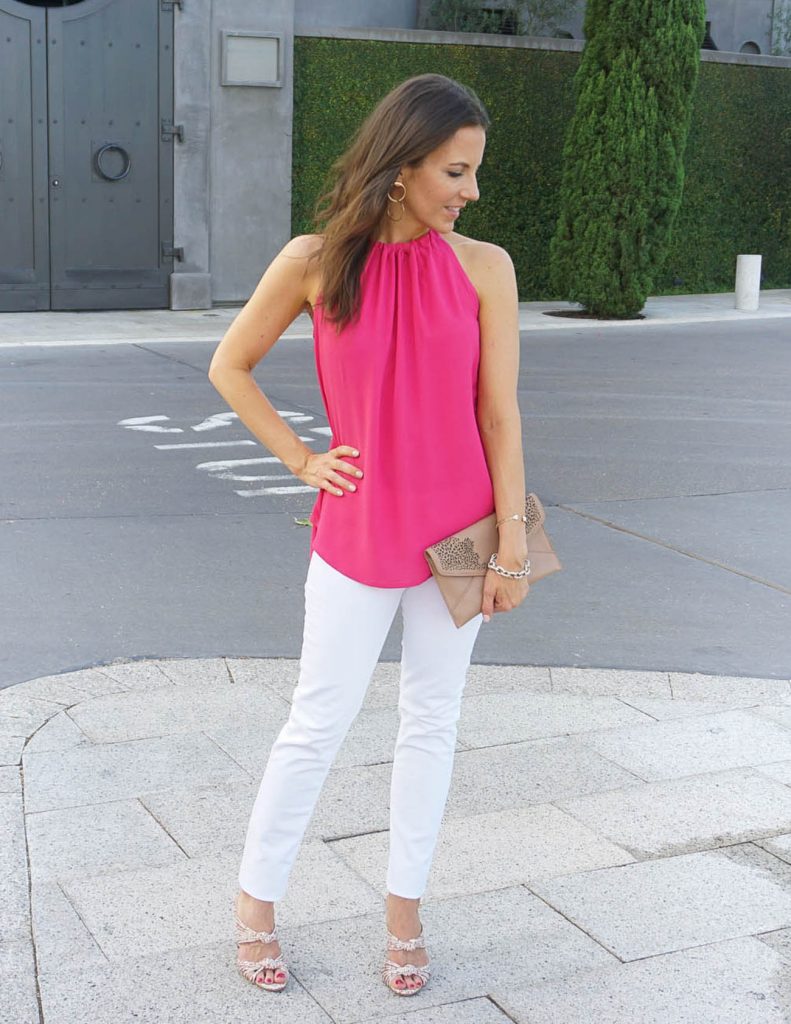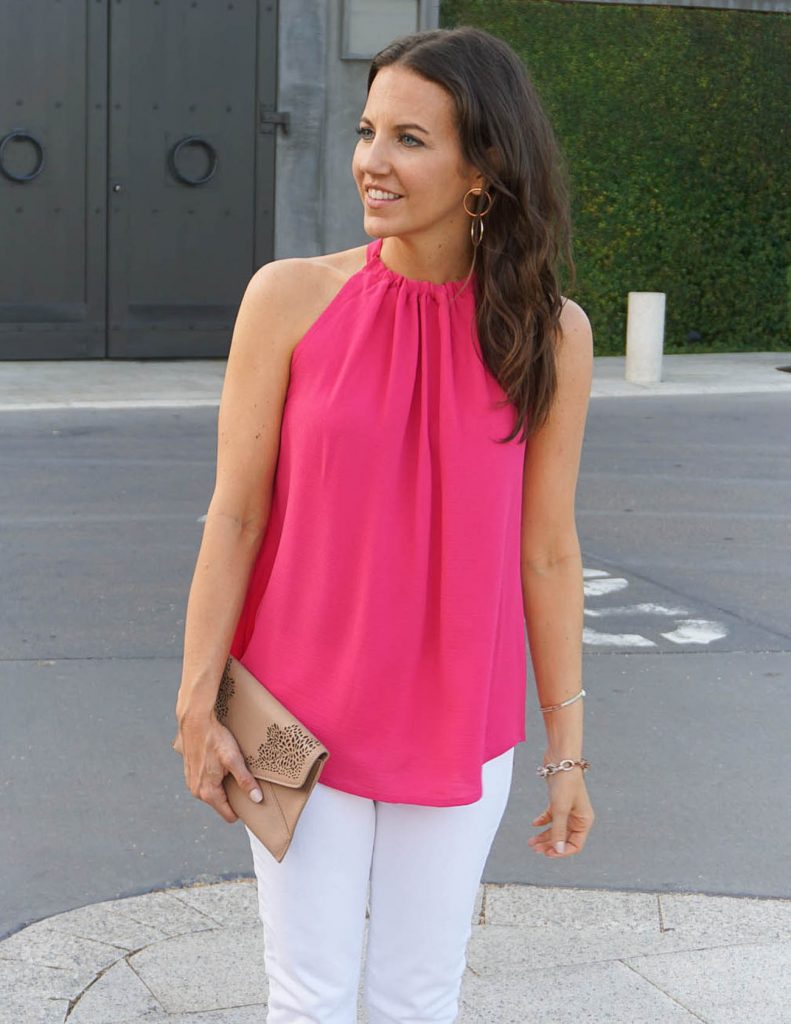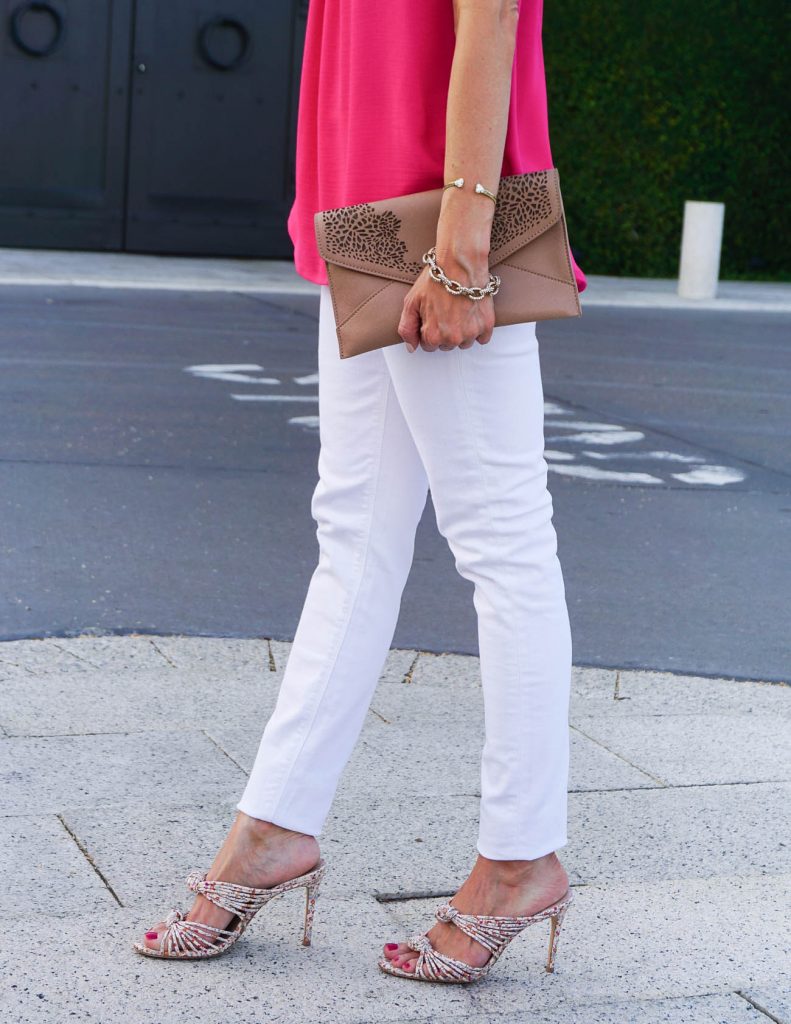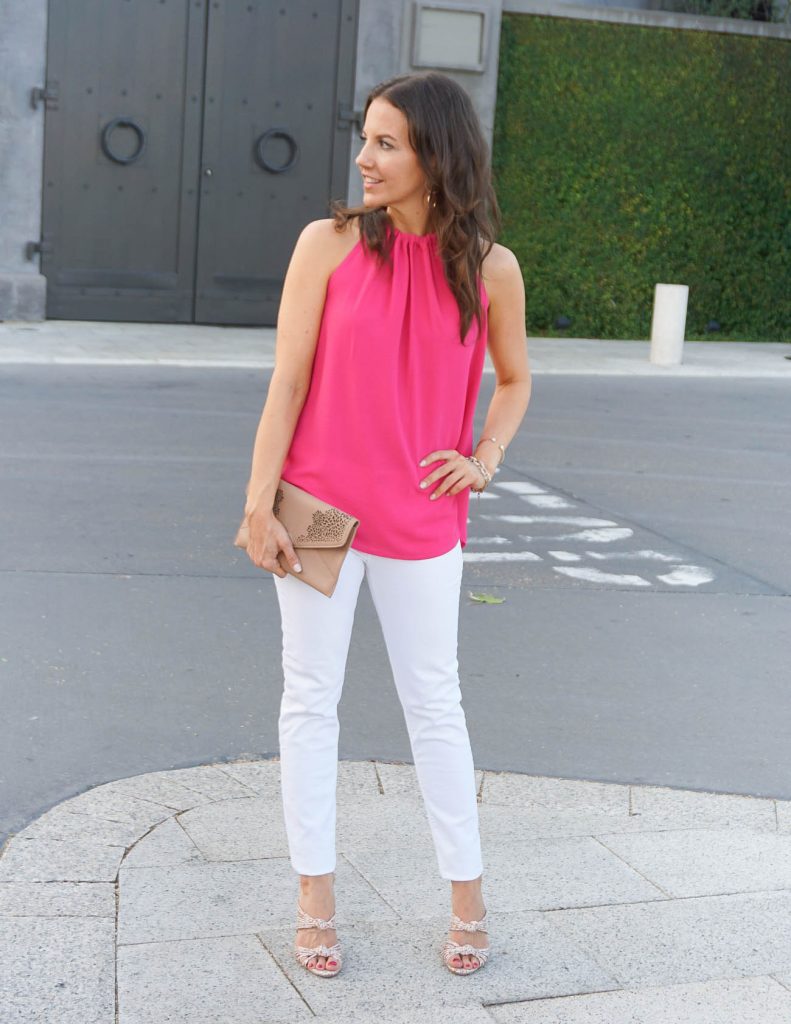 Hello Hello! I love a bold pink halter top for summer!  I own a couple of them and wear them so many different ways.  The bold color makes a great statement against white skinny jeans.  I added in my fun floral mule sandals and double hoop earrings for a dressy casual summer outfit.  Ya'll I'm obsessed with these heels.  I manage to wear them every week with so many different outfit styles.  Check out my Insta Stories OOTD highlight reel to catch a couple ways I have styled them.
Another idea for this top is with dark skinny jeans and my purple floral pumps.  I wore this outfit a few weeks ago for a girls' night out.  I posted the look to Instagram, you can check it out HERE.  Halter tops also pair really well with shorts and wedge sandals or even a flat sandal.   You may remember me pairing my distressed shorts with a different halter a few weeks ago, HERE.  Halter tops are such a versatile piece for summer and a staple in my closet.
I hope ya'll are having a good week!  I feel like I am one of the few people heading into the office this week, but I have fun plans tomorrow with friends including pool time and fireworks.  Have a fun and safe 4th of July!!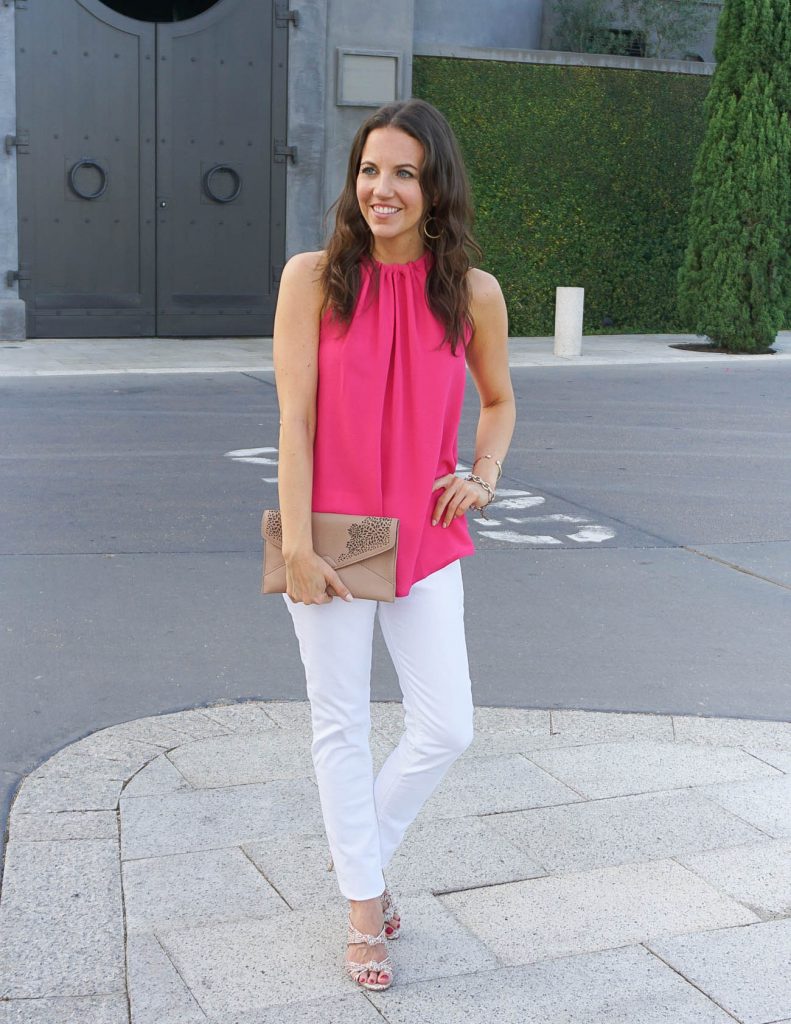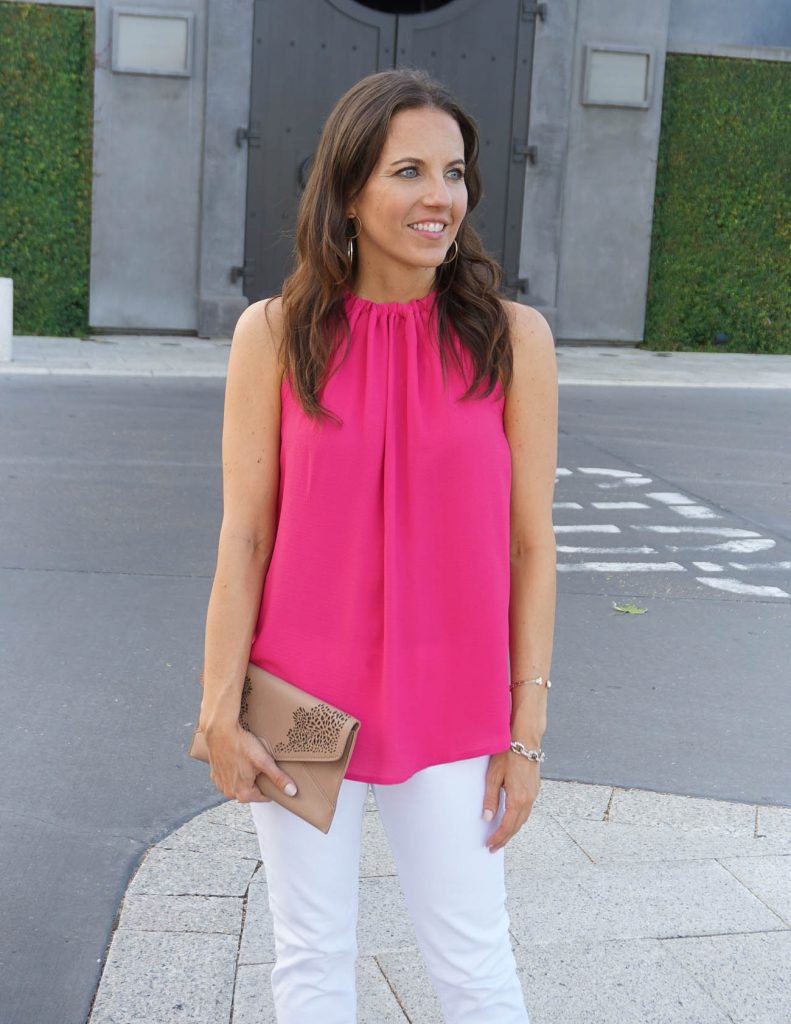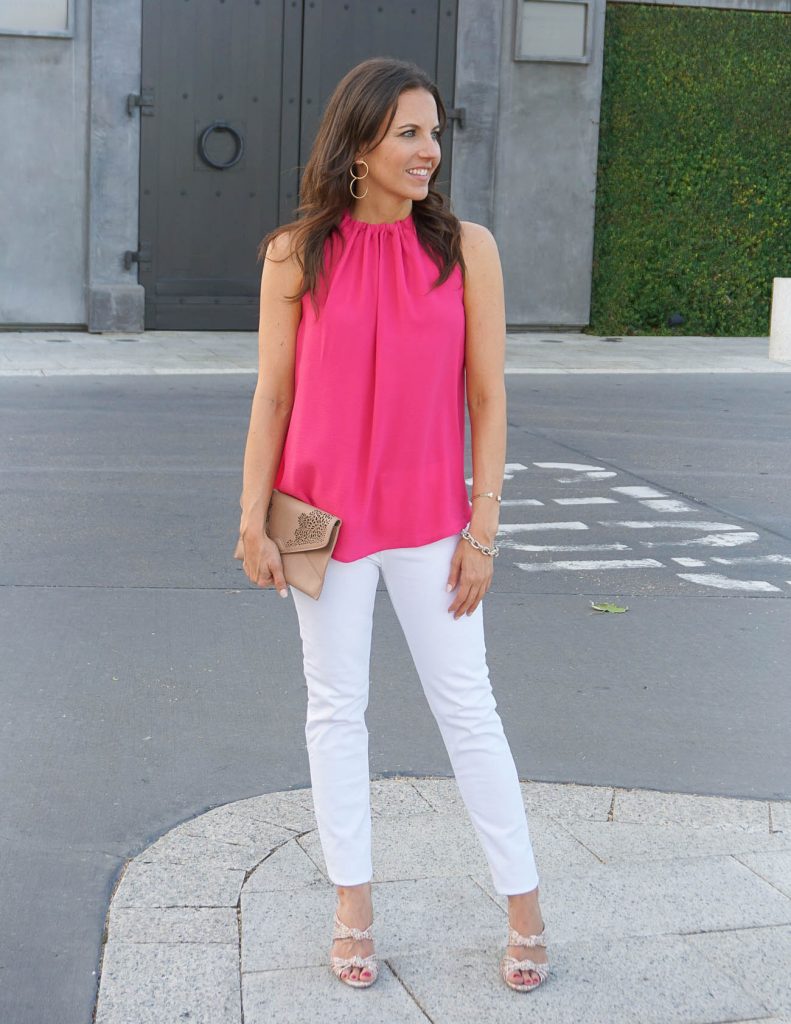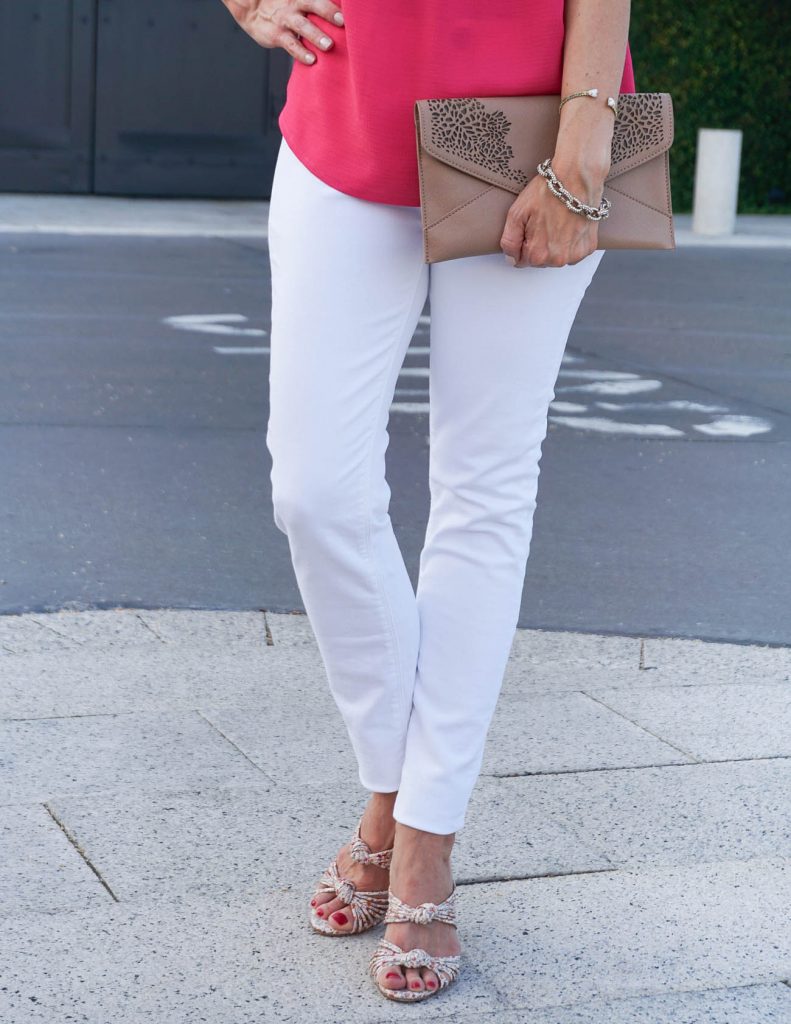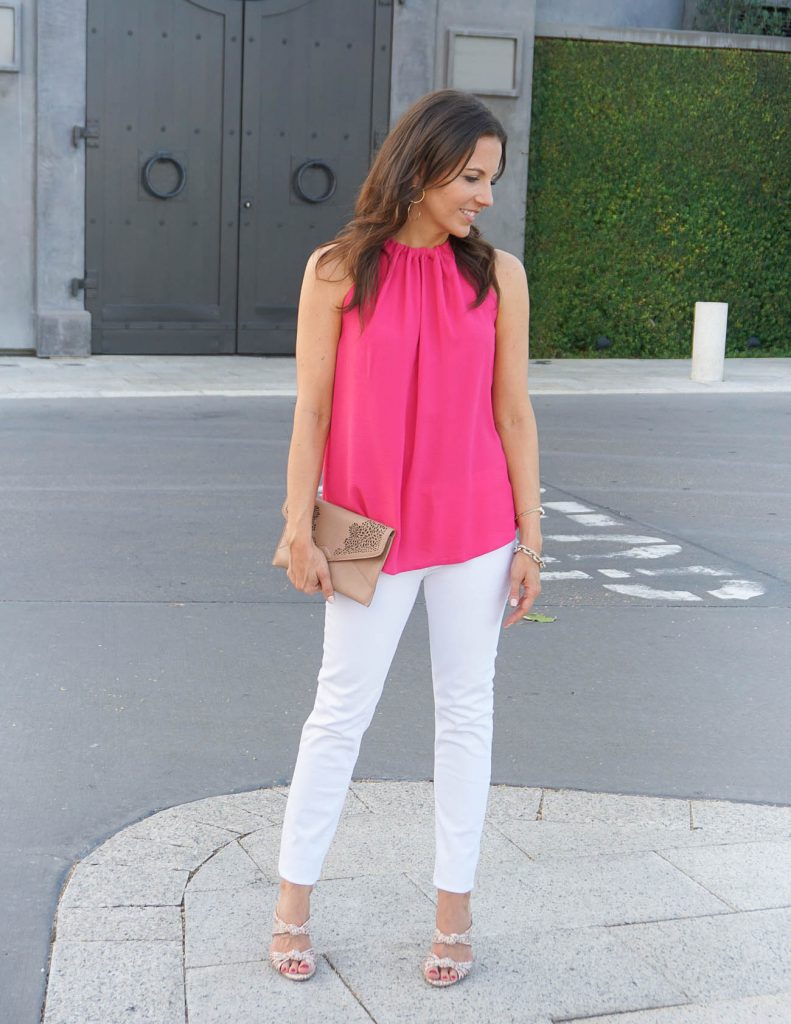 SHOP THE LOOK