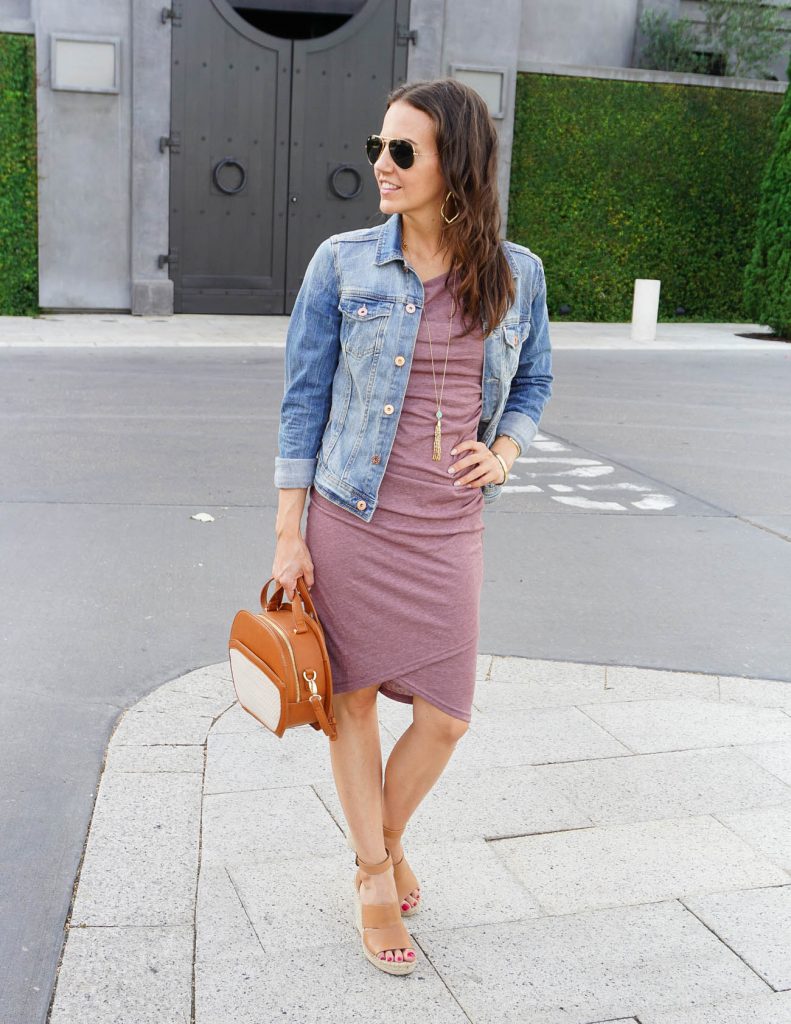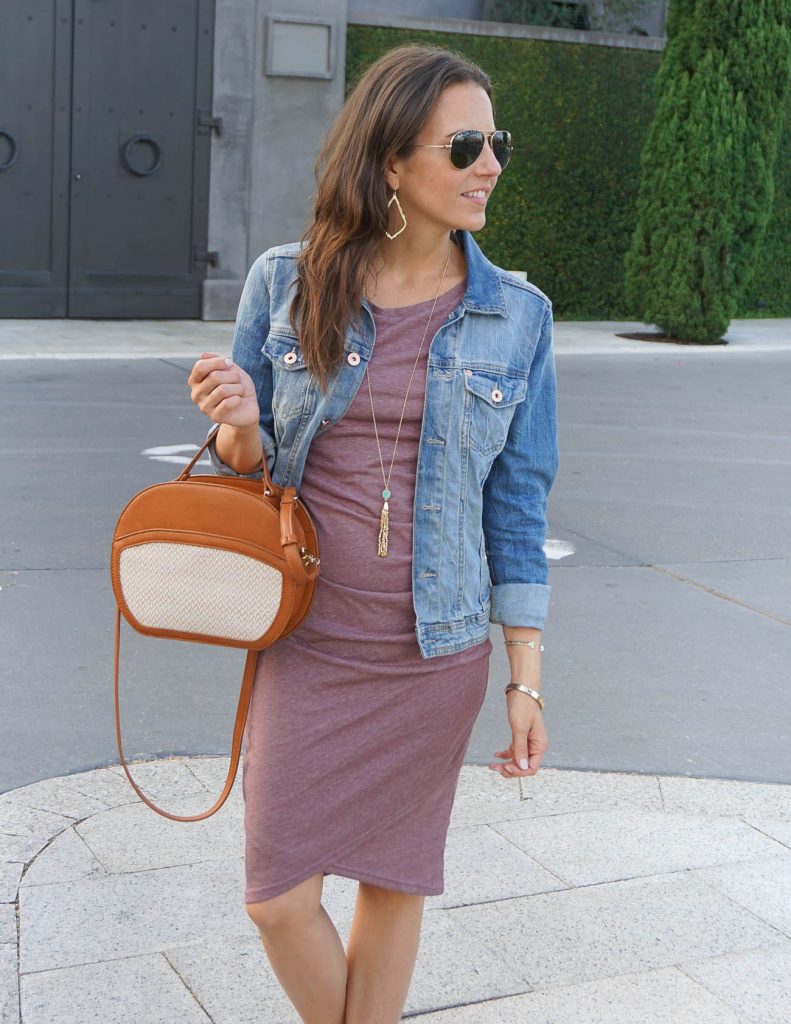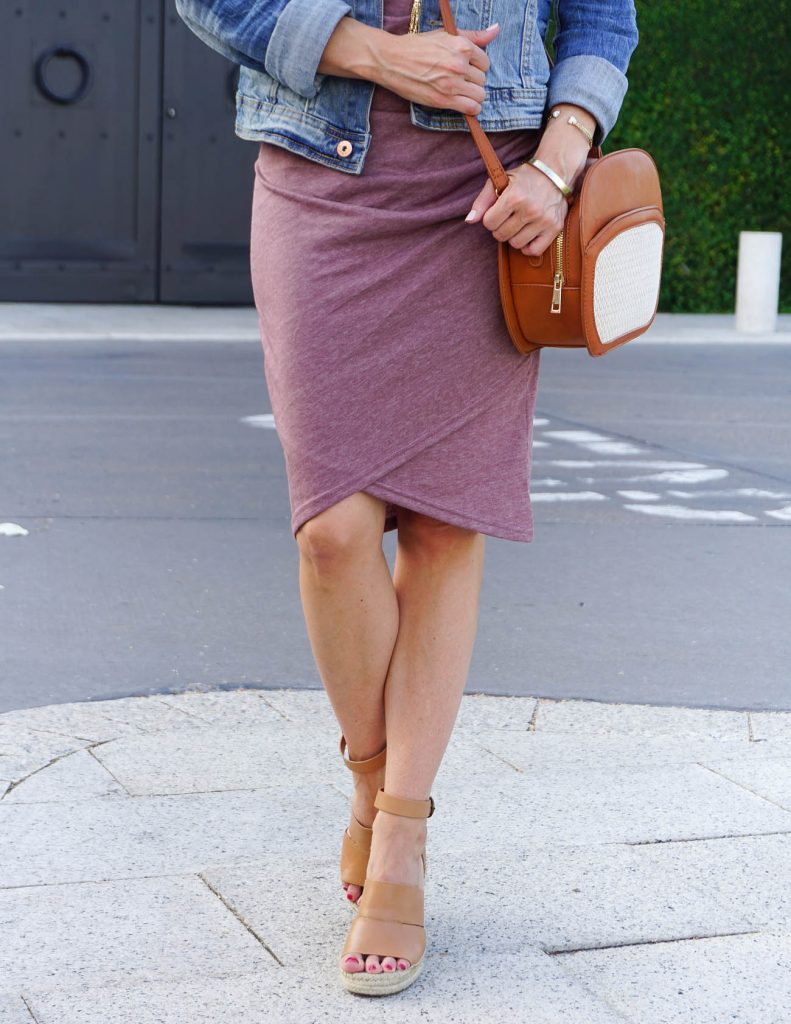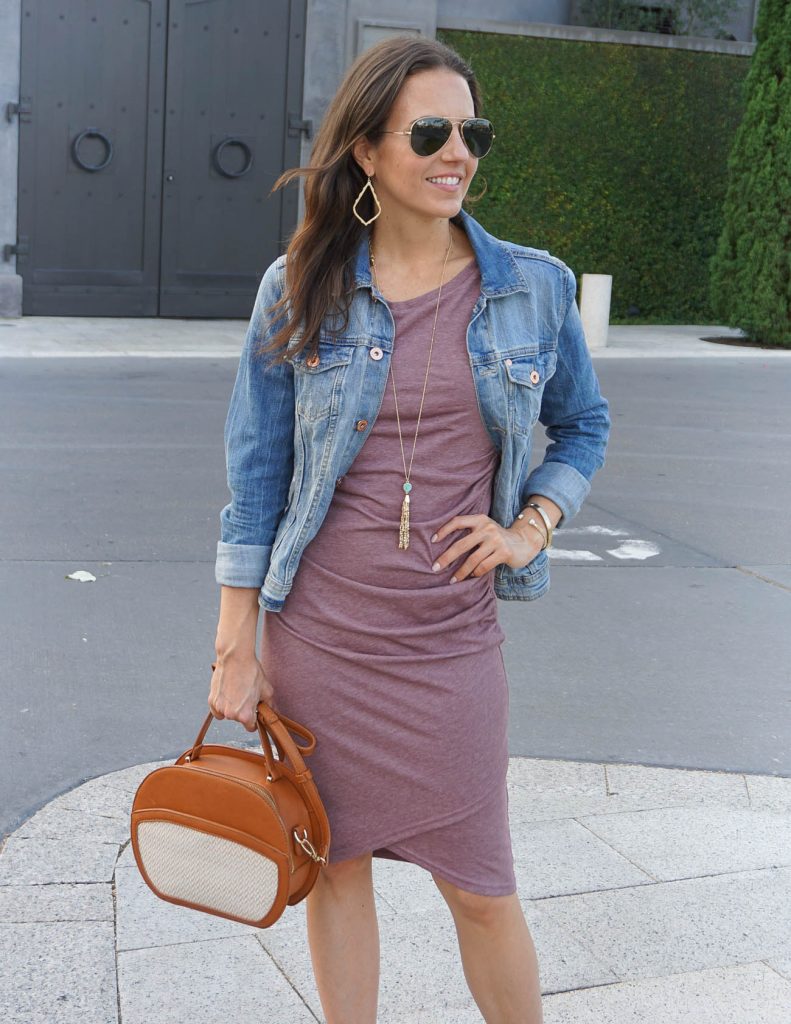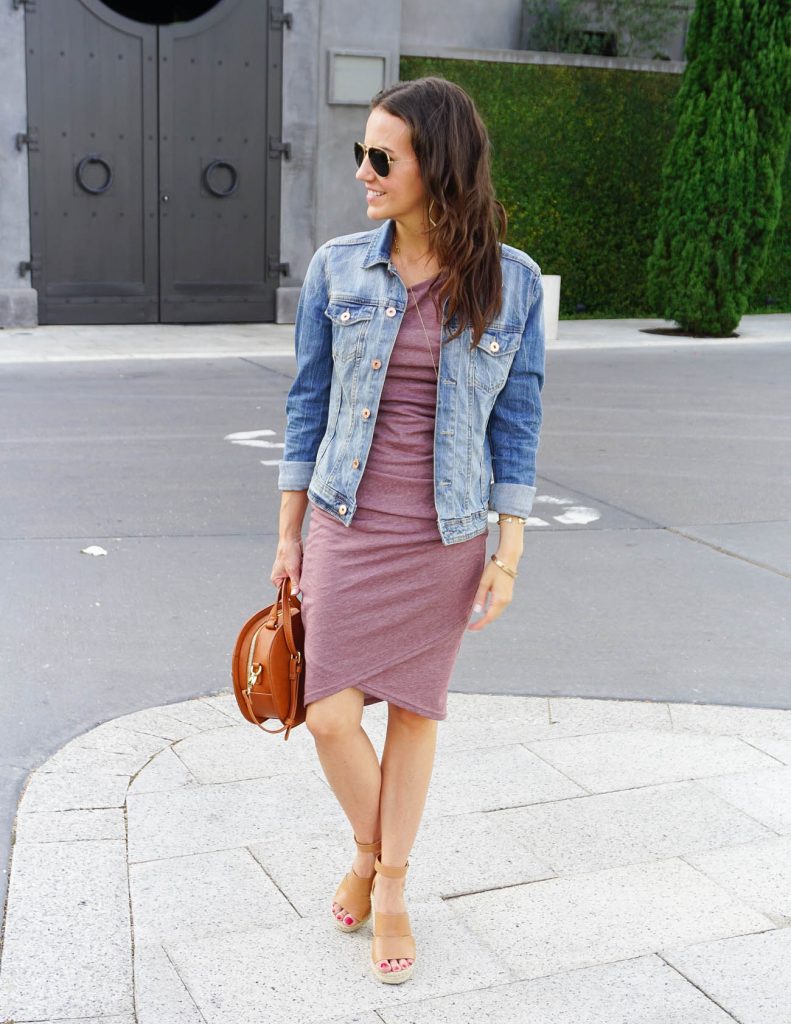 Happy Friday!!  How was everyone's 4th of July?  It ended up raining all day with some mild flooding here in Houston.  I enjoyed a relaxing day indoors before joining a friend for dinner and to watch the downtown fireworks.   After a bit of a crazy work week, I am ready for a super chill and relaxing weekend.
This Leith tank dress may look a bit familiar, because I think every fashion blogger owns it, and I own it in black and have previously styled it on the blog (seen here).   I love the black version, but I sometimes feel the black looks a little dressy for the casual look I sometimes want from this dress.   When I was looking for other color options, I fell in love with this earthy purple color.  It's perfect for wearing under a denim jacket or stand alone with flat sandals.
I'm 5'3 and this dress comes to my knees, so for me it's more of a midi dress look.  With the bodycon fit, I like that the length sits a little longer on me.  The middle is a ruched design.  So even though it's a bodycon style, it's not super tight and has a little wiggle room.  This dress comes in sooooo many color options, and it is going to be perfect for layering this fall with cardigans and boots.
Speaking of fall, we are officially one week out from the start of the Nordstrom Anniversary Sale!!!  You know I will have you covered for all the best picks throughout the 3 weeks of the sale.  I would love to know what items you plan to buy during the sale.  Drop me a comment with what you are hoping to score a good deal on during the Nordstrom sale!
Ya'll have a fabulous weekend and thanks for stopping by!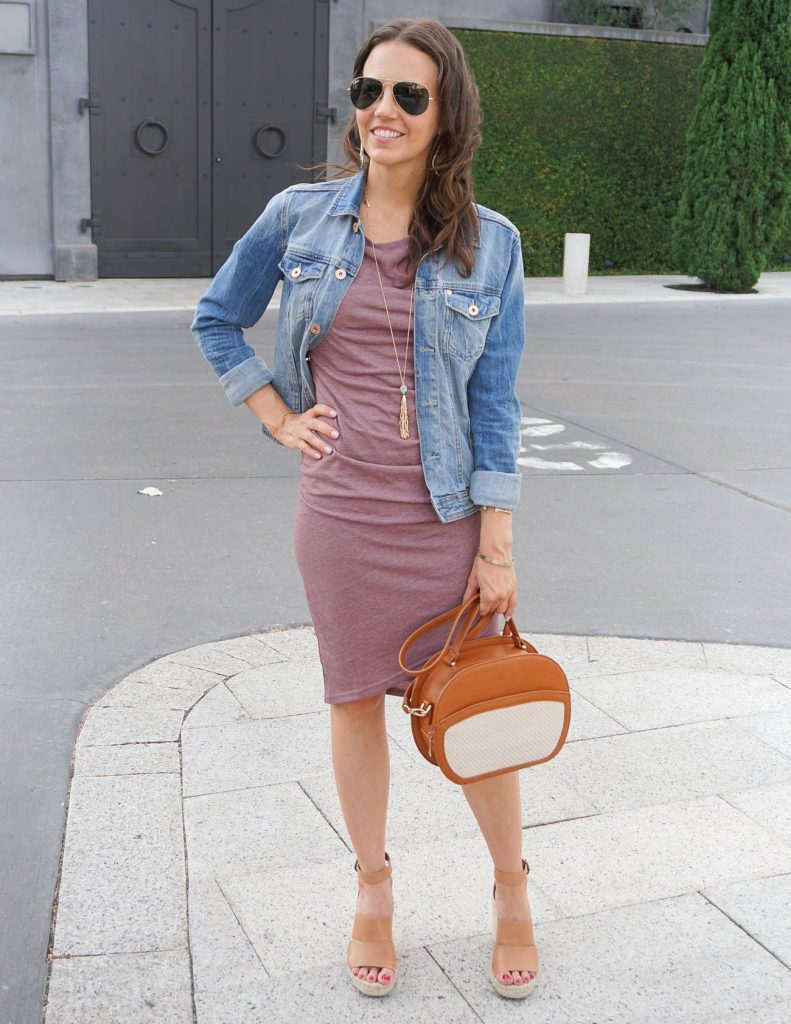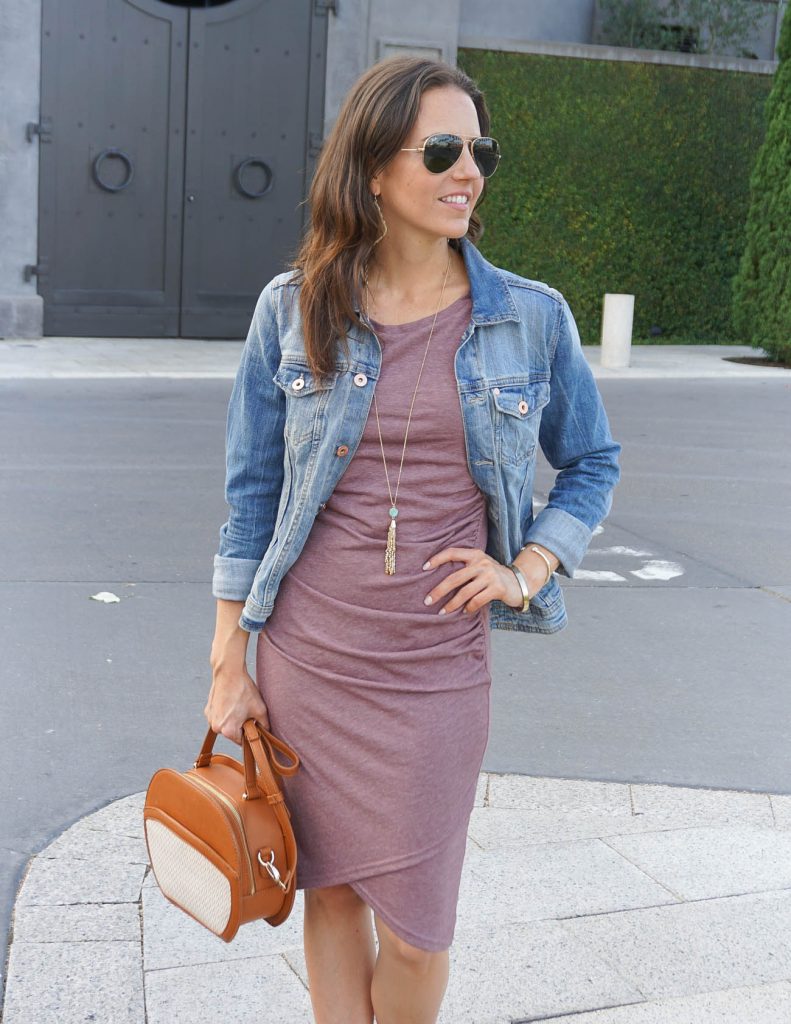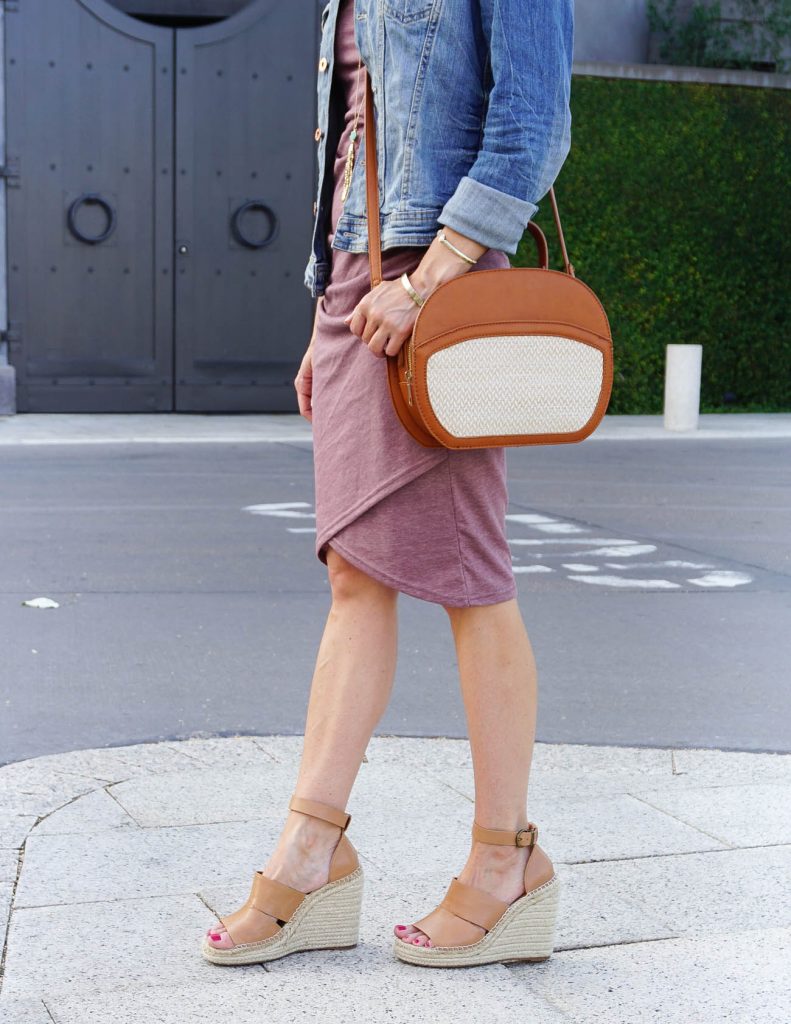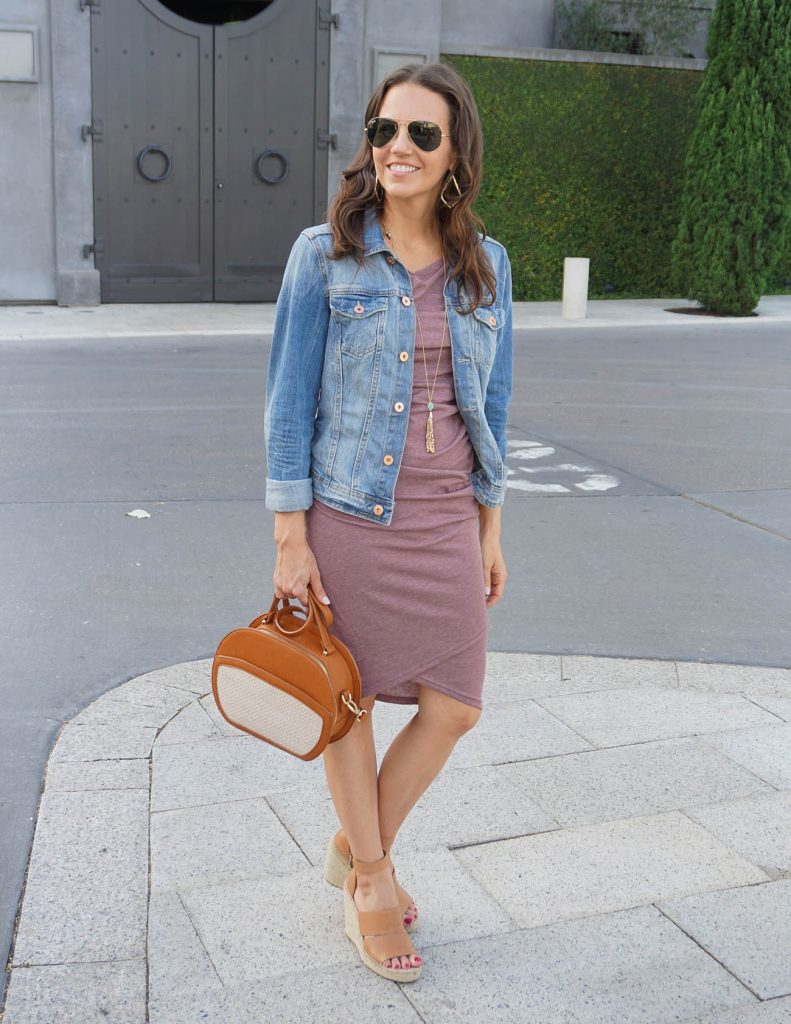 SHOP THE LOOK