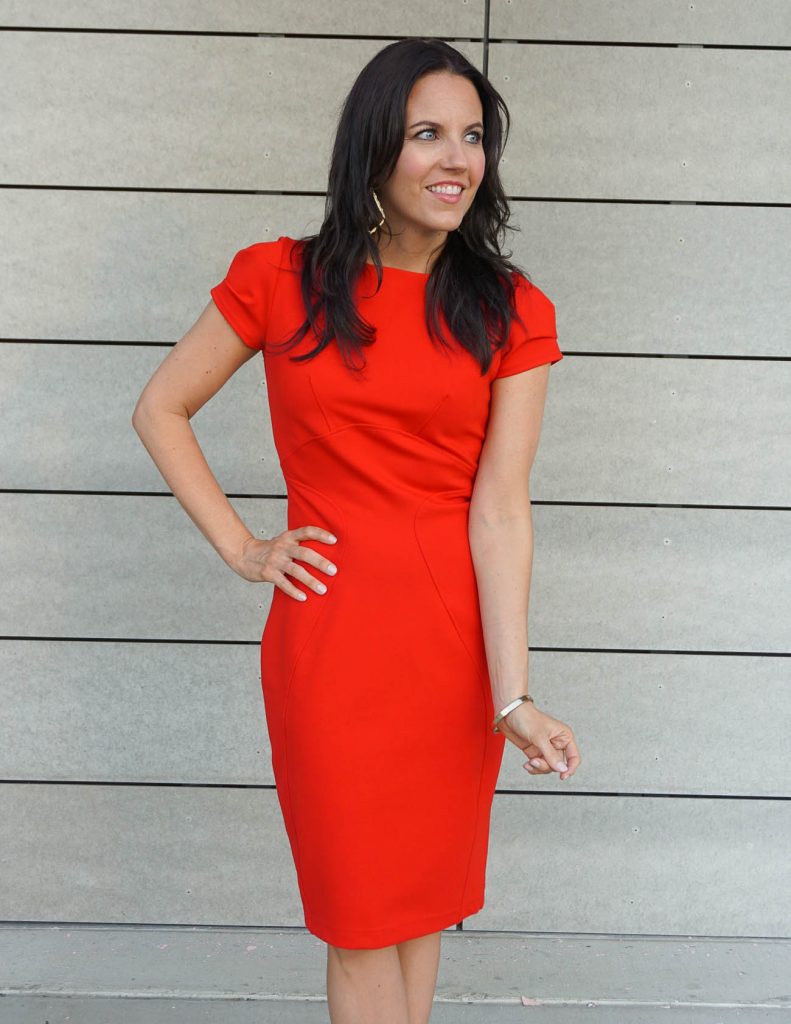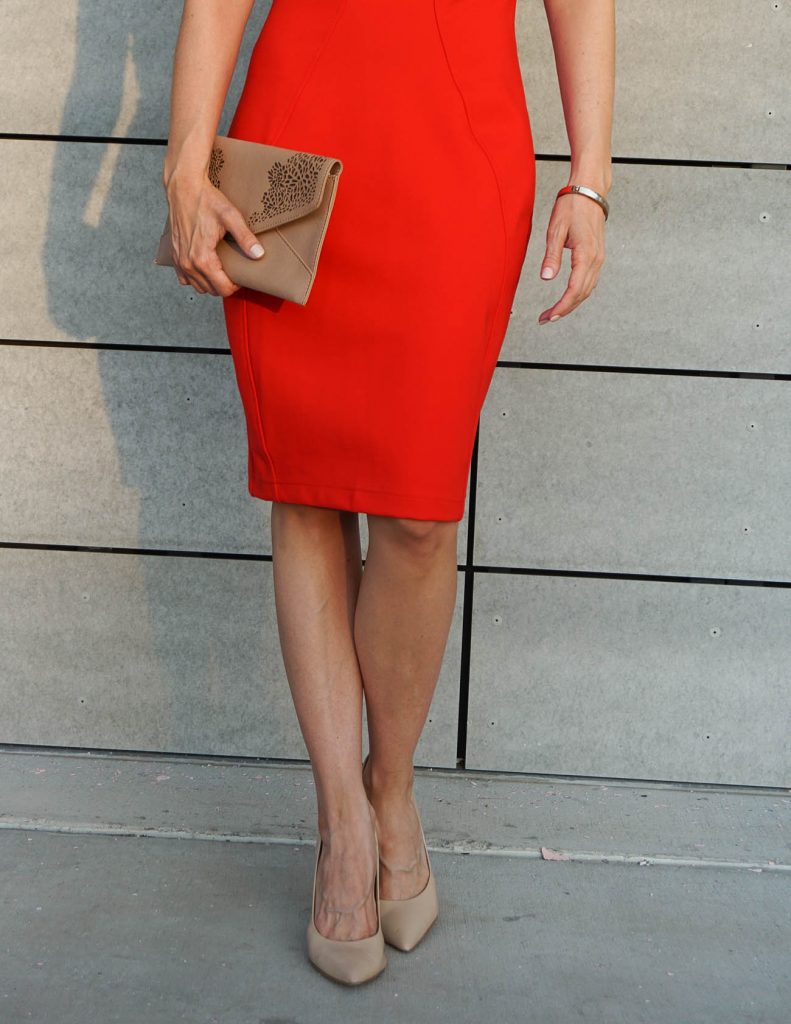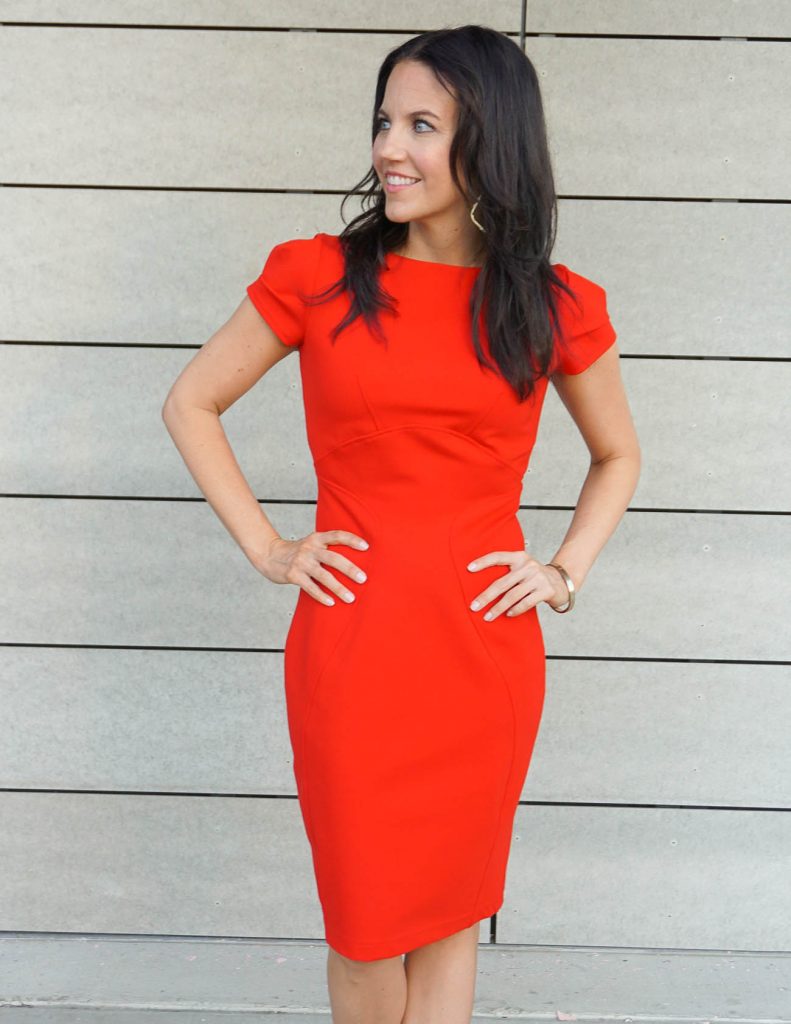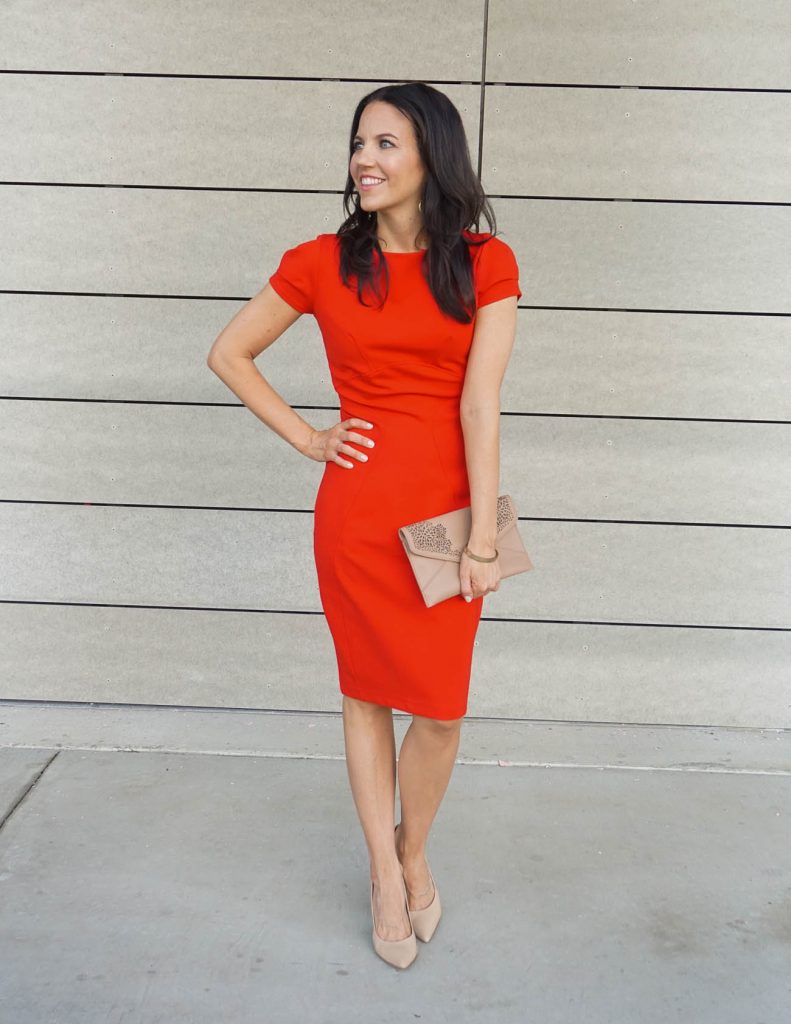 Hello!! A little black dress or LBD for short is a staple in any woman's closet.  It's a dress you can quickly grab for the office, date night, a cocktail event, or a wedding.  I have several LBDs for various types of occasions.  But today, we are talking about the other dress I think every woman should have one of  – the little red dress.
I love wearing the color red.  It's a bold, statement making color, and pairs well with everything.  Add red to a fitted dress, and you have an instant girlboss look.  Red is such a power color and can give any woman a quick boost of confidence.  A little red dress is perfect for an important meeting, date night, and cocktail events.  Basically, everywhere you would were a LBD, you can wear a LRD.
This dress in particular I love because the simple silhouette paired with the bold red makes it work for a variety of engagements.  The cap sleeve, midi look will work in the office, while the body con fit makes this dress work for cocktail events and date night.  For the sizing on this one, I'm wearing a US4 which fits like a normal 2, and I did have it altered taking the hem up about 2 inches.
Alright ya'll, we are just a few short days away from the start of the Nordstrom Anniversary Sale!  Obviously, I'm a huge Nordstrom shopper and love shopping this sale! I also love helping you navigate the sale and find everything you are looking for.  I'm planning to create a few more sale round up posts this year throughout the sale.  If you have a minute, I would love if you could fill out my short survey below, so that I can create the sale guides that will best serve what you are shopping for this year.  Thank you in advance for filling out!  You can also CLICK HERE for survey.
Be sure to check back on Thursday when Early Access goes live and so does my first #NSALE post!
(scroll down within box for full list of questions)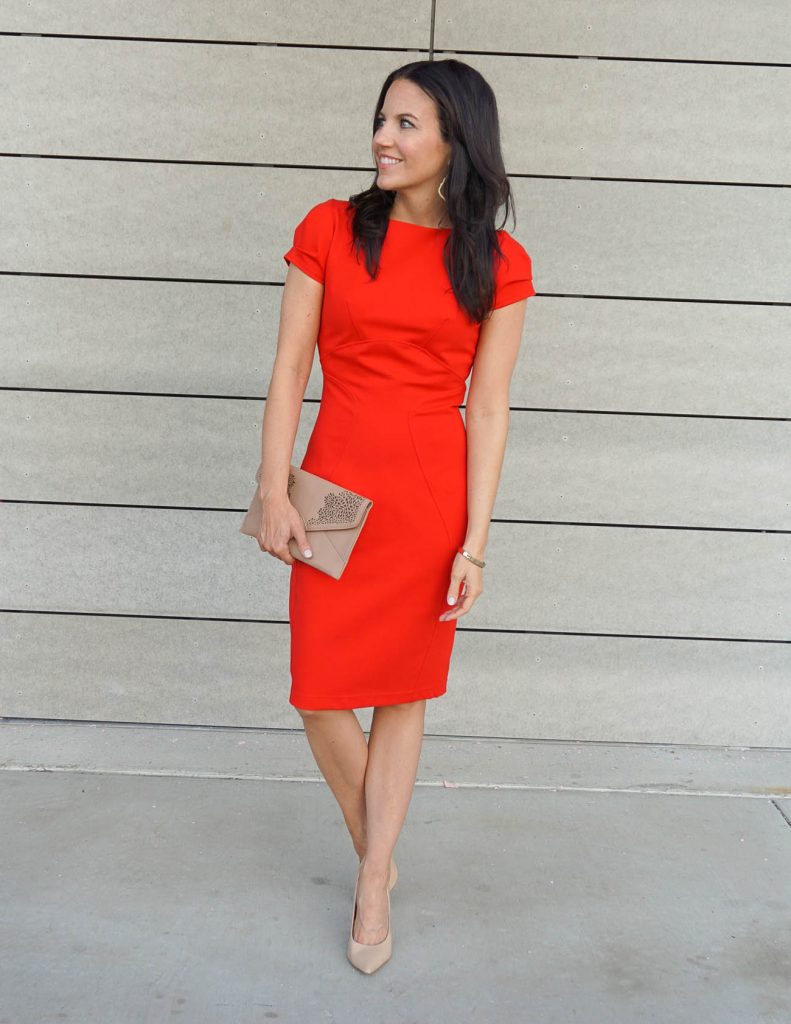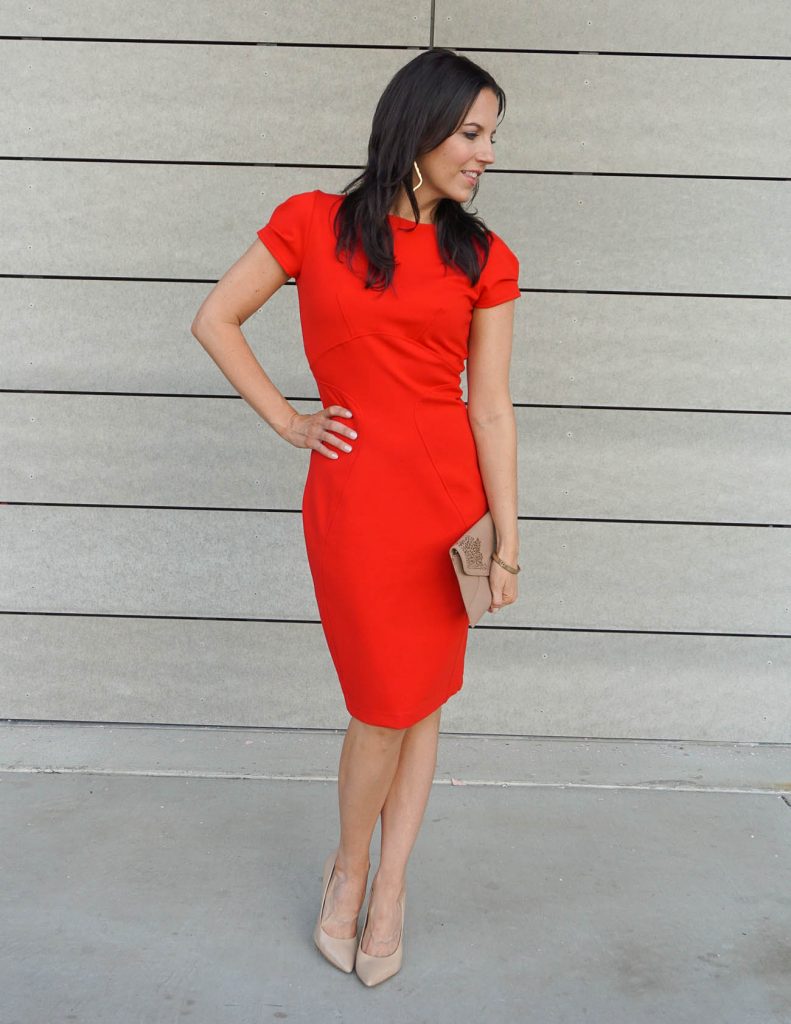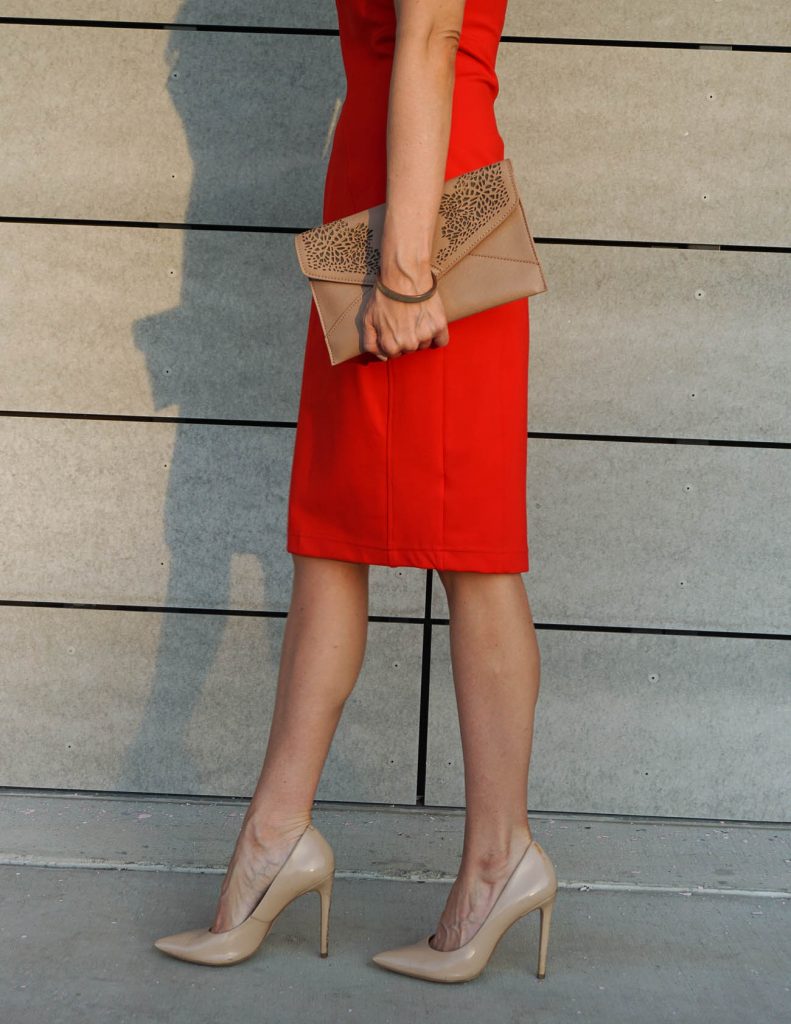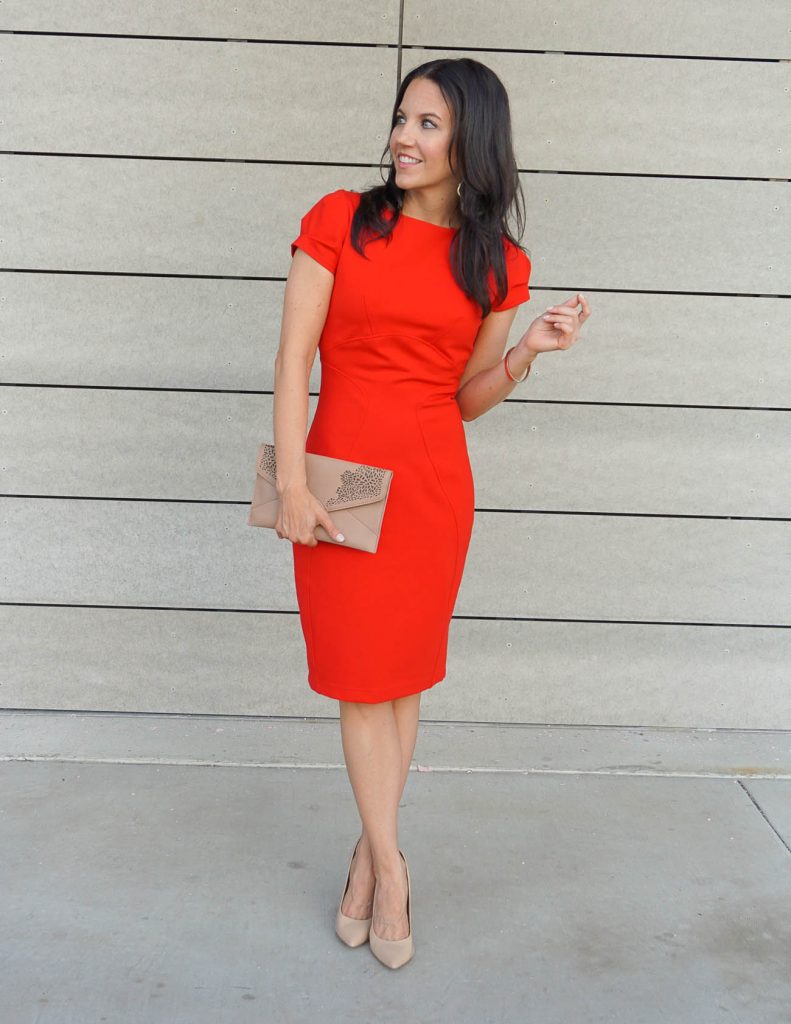 SHOP THE LOOK
Love this post? You may also love: