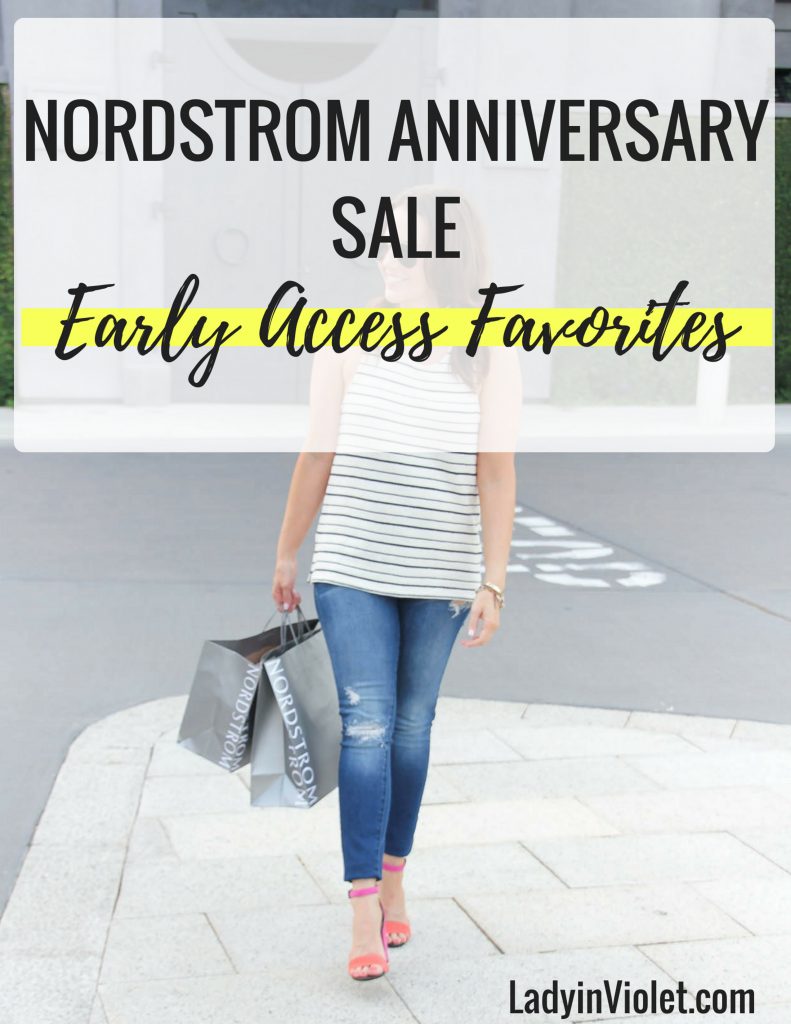 It's HERE!! My favorite sale of the year officially launched today!  If you are a Nordstrom cardholder, you can officially start shopping.  I have checked out ALL of the sale items, and I'm sharing my Nordstrom Anniversary Sale Early Access Top Picks below for you.  This year I included a new section, Quicksellers.  The picks in this section are based on the items I notice sell out fast every year.
I also made sure to include the categories that were top voted in my survey.  Thank you so much to everyone who took the time to fill out the survey.  When I looked at the results, we  all seem to be on the same page as to what we are hoping to buy during this sale.  I'm so excited to share these finds below with you and help you out throughout the sale.
For my non-cardholders, your shopping day will be next Friday July 20th.  Nordstrom does do a restock of many items especially on anything in the original catalog.  So if you don't want to sign up for a credit card, don't worry you will still have a good selection to pick from, and I will be sharing all the most fabulous in stock items for you.
Ya'll have a fabulous time shopping and thanks so much for letting my help you navigate the best sale of the year!
Nordstrom Anniversary Sale Early Access Top Picks
(please note if you are viewing this via email subscription or Bloglovin, you will have to come to the blog to view the picks.  Click HERE to view.)
QUICKSELLERS
BOOTIES & BOOTS
DENIM
CARDIGANS
TOPS
DRESSES
HANDBAGS
SHOES
SKIRTS
JACKETS & COATS
Love this post? You may also love: